How to Wear Boots for Work & for Fashion: Complete Guide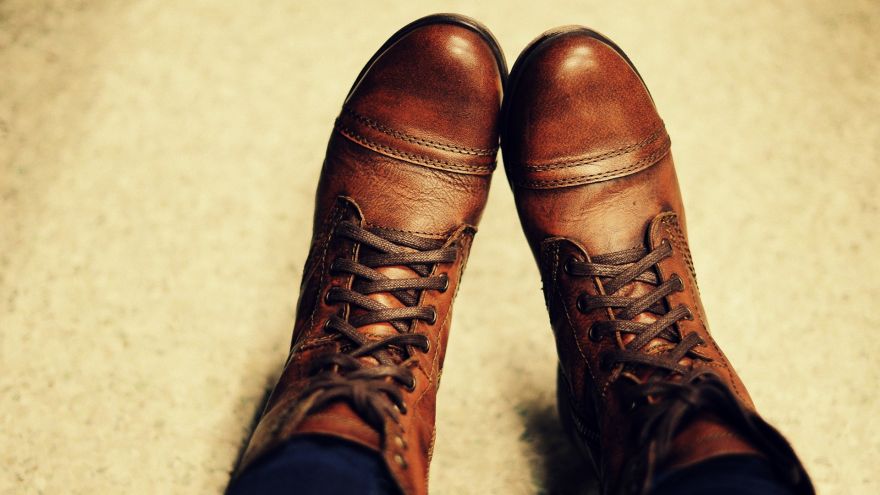 How to Wear Boots for Work & for Fashion: Complete Guide
www.walkjogrun.net
How to Wear Boots for Work & for Fashion:
You may already be aware that your feet are three-dimensional; the height of your foot as well as the length, and width are all equally as important in determining your actual foot size. We all know there are only two measurements that are taken into consideration when sizing a shoe, and height is not one of them. As everyone's feet are different, sometimes receiving your correct shoe or boot size can be somewhat difficult especially if you're ordering online.
Remember the days when you'd go to the mall or nearby shoe store and walk up and down every aisle perusing the styles, trying them on and walking around in them? I think it was the usual routine to work three or four pairs in the same or similar fashion only to find out every manufacturer had a different idea of what a size seven was supposed to be. Too narrow, too long, too weird, too painful!
So, if we're going to talk about "how" we are going to wear boots for work while simultaneously making the all-important fashion statement, let's take a look at the most fashionable boot-style footwear available right now for both men and women. Let's see if we can have the best of both worlds.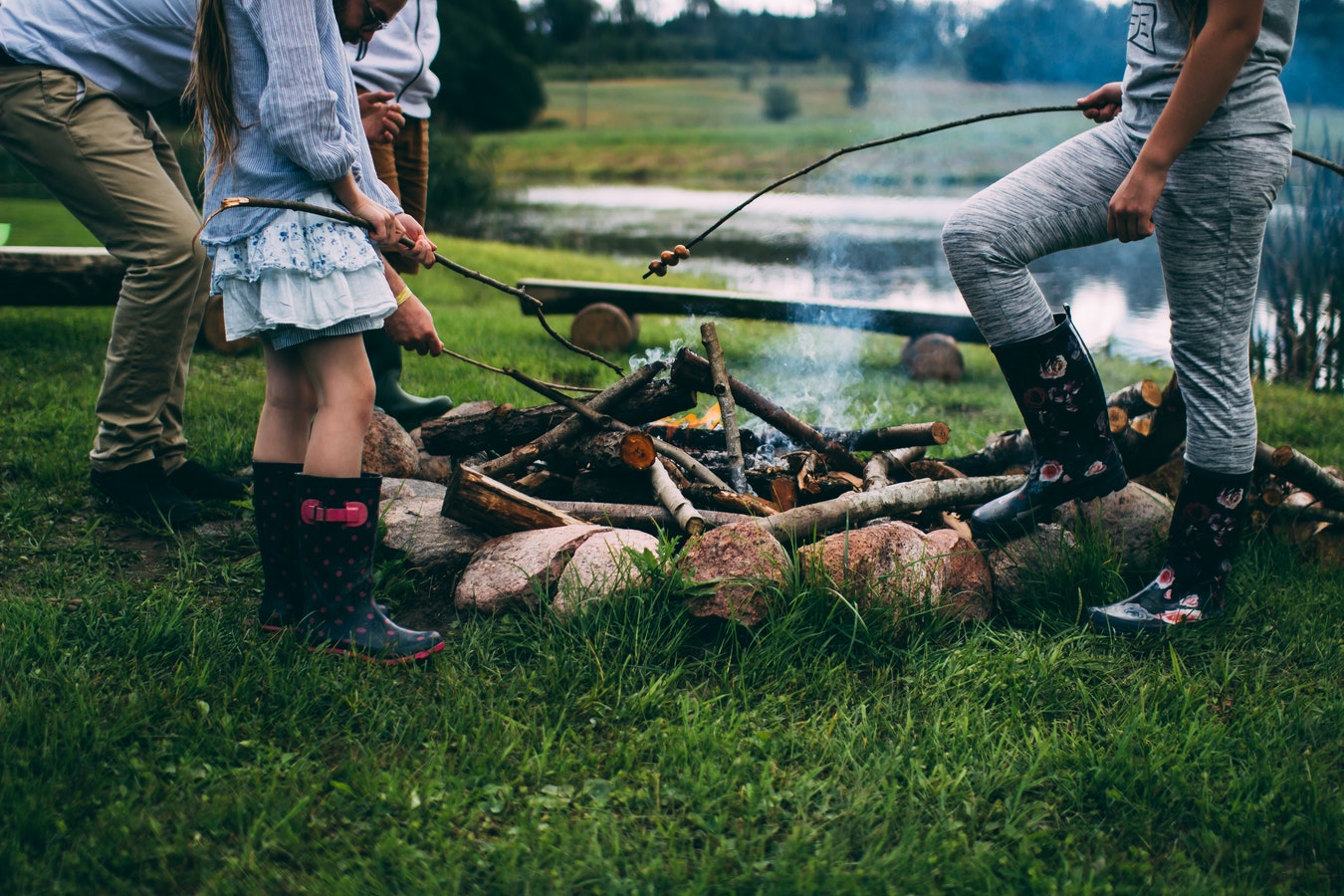 "These Boots are Made for Workin'
…and walking, and shopping, and dancing!"
Since most of us start our day dressing for work or whether we still have to consider the entire day as a whole. Having the right pair of boots handy is a beautiful thing especially if you're standing all day or, outside in a harsh environment. The best resources you can employ to use for your benefit are online. There, with a few clicks, you can look and listen to what other folks are saying about their boots and shopping experiences. The fit, the reputation of the brand, return policy, shipping, weather conditions, on the job protection and quality are just a few of the categories covered in the product review section, you just have to look. Here are a few ideas to help you find the boots best suited to your lifestyle:
Step #1: Know Your Size(s)
You know by now that it is entirely possible to wear different sizes in different styles of footwear. A knee-high snow boot that you would wear with heavy socks would most likely be more comfortable and easier to slip on if they were one or two sizes larger than you usually would wear. The boots you wear to work, or school with a skirt or dress will be much comfier worn with light socks or hose. These would serve you better if they were closer to your regular size. Not every boot manufacturer has a foot measuring chart on their website, but they do usually have their conversion charts online so anyone in the world can buy from them.
• Women seeking a men's style boot should subtract 1.5 sizes from your current size. Example, men's 8 is a woman's 9.5.
• When your foot length or width numbers are half sizes, order boots at least a half size larger.
• The size of your left foot may be smaller or larger than the right foot. Always measure both and buy your boots in the larger size.
• Swelling may occur due to the time of day, health issues and weather. The best time to take the measurements of your feet is later in the day after you've been up or out and about for a while.
• If you don't have access to the Brannock Foot Measuring Device, you may be able to stop at a local shoe store and ask them to measure your feet for you.
Step #2: How to Measure Your Foot
Properly boot-fitting will require you to measure the foot's overall length (going from heel-to-toe) but also include your arch length (the heel-to-the ball of the foot). All boots are designed to be flexible at the ball of the foot so; the correct measurements are vitally important. If your boot is fitting correctly, the ball joint in your foot will be appropriately positioned and your toes will not feel cramped. Do not assume both feet are the same size. Measure each foot separately and record any differences with notations that may reflect your health, seasonal change, pregnancy or injury. If you want to get precise measurements of your feet, look into the Brannock Device Foot Measurers. Not only are they the industry standard for sizing the foot, but they also have a conversion chart for USA, United Kingdom and European sizes applicable to men, women, and kids.
• Before measuring your feet, you should put on the socks you're planning to wear with the boots you're thinking about buying. Standing on a solid surface (not the carpet), place your ruler on the ground moving your heel to the lowest point. Note the number where the longest toe ends.
• Once you've determined the length of your feet, you'll measure the width by moving the ruler into a horizontal position and stepping on it with the broadest part of your foot where the flexing action of the boot takes place.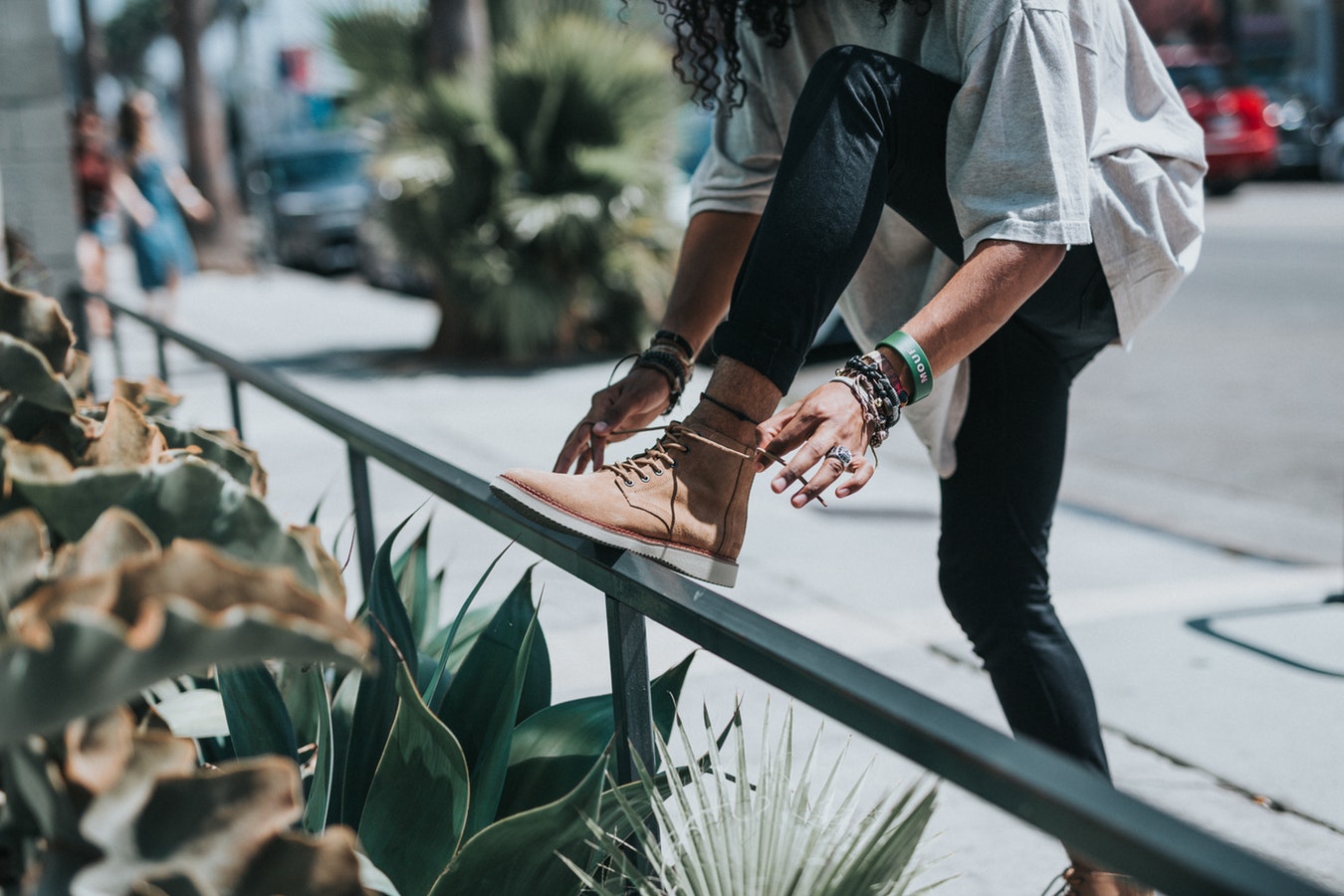 Step #3: Learn More About Your Favorite Brands
Many of the world's most successful boot makers have one thing in common: a good reputation. They've made good on their promises knowing that when the customer is happy-they come back again and again. And even more importantly, they know when a customer isn't satisfied, they may very well tell the whole world about it. Remember, not all boots are made the same; subtle differences in sizing may occur, and construction materials may change. These are the types of issues that seem small in the beginning but can create havoc later on with wear and tear. Taking the necessary steps to ensure the manufacturer can be trusted before purchasing will reward you when it counts the most:
• Protection for the toes. If there is one area that screams "check it" it is the ability for your boot to meet all safety requirements for your job. Work boots may be marketed as such simply because they look similar to the boots you're shopping for. It only takes a moment to check for the type of steel toe or reinforcement needed to protect your toes.
• Protection from substances would make your boots resistant to oil, water, chemicals and potentially bio-hazardous material like blood.
• Checking for high-quality materials will ensure durability. Here is one area where reading the available reviews from other customers will come in very handy. Research the types of materials used to manufacture your boots (both inner and outer). The reviews will be your guide to the durability and craftsmanship of any instances of faulty zippers, hooks or laces.
• Comfort is king especially if you're "living" in your boots. Sun up to sun down along with the inevitable stop at the store on the way home will give you accurate insight into how your shoes have adapted to your body and lifestyle. Here, you will want to do a thorough examination of the padding materials used, any cushioning added, arch supports and how the sole is constructed.
Step #4: Stop Sacrificing Style for Safety
From the looks of it, fashionable boots that are intended to last a long time while keeping you protected are easier than ever to find. They come in every style, a multitude of colors, and every price range. It's a welcome relief to know you won't have to keep that extra pair of "going out shoes" in the trunk of your car. Even the heaviest, most protective brands have been created to keep you looking stylish, cool and comfy. Let's take a look at a few styles of boots that both men and women are wearing all-day long and well into the night.
• Manufactured by Timberland, the Wheat 6 Boot has achieved iconic status because of its celebratory relationship with well-known artists in the music business, clothing designers, and actors. But most of all, it has earned the trust of those who wear them. For women, Timberland has an entire collection of beautiful, stylish boots that lovingly embrace their nearly perfect star rating as comfy, fashionable and durable.
• Heritage Boots such as the Red Wing Blacksmith, Iron Ranger and Thorogood American are made to resemble utility boots from years ago. However, the Red Wings Company has kept them fashionable, sturdy and very popular with former, as well as new customers whether male or female. Admirable features include all leather soles, waxed laces and what is known as "Goodyear" welting (a unique process used in attaching the upper section of the boot to the sole). Nice to know you can have functional yet fashionable boots.
• Finally, when it comes to learning how to wear boots for work and fashion, take a moment and explore the world of the handcrafted masterpieces available. This is where you can witness every step of the entire manufacturing process all taking place by hand. There are still some things a machine cannot do! Now, it is possible to shop the latest European boot and shoe styles and, as it turns out, this is a market catering to women who cannot easily find their specific size. Manufacturing shoes and boots employing old-school techniques handed down from generation to generation is just phenomenal. Get online and begin your search. Find the shoemaker that has you in mind. Find the company whose sole purpose in life is to make you happy! Have the time of your life choosing a handcrafted pump, an Italian leather boot, or the impossible size you've been searching for. It's hard to believe but, so many women are discounted when it comes to wearing the boots, shoes and basic footwear fashions they love. Now, you can find and wear amazing, handmade creations in exactly your size.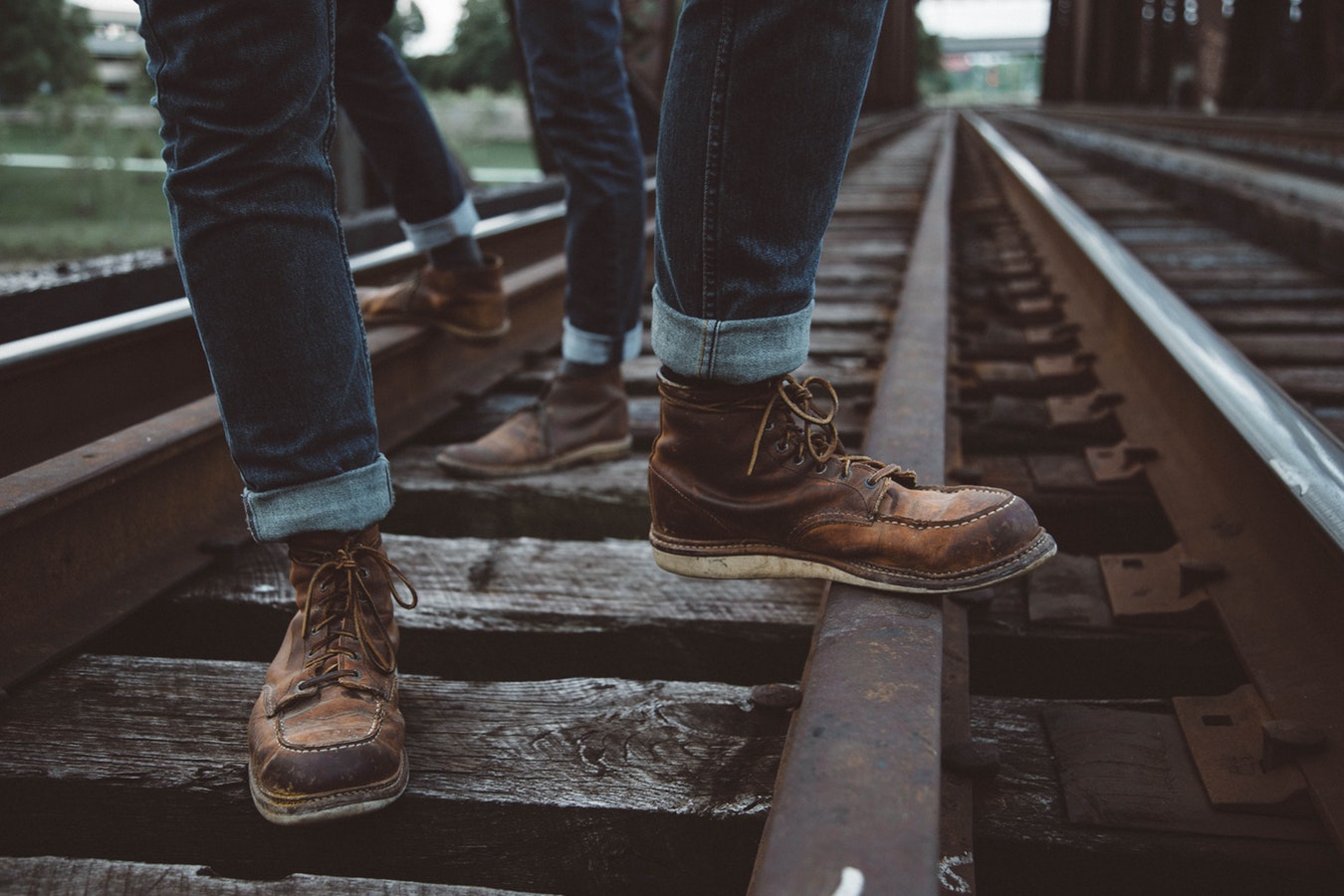 OK, You've Got Your Pair of Cool Boots…Now What?
Makin' it Work with what You've Got
You love your new boots! They're fresh, functional and gorgeous. You fantasize about the outfits you can create wearing them, but you don't know where to start. Fortunately, there's someone out there with the drive, creativity and communication skills to help you make it work. Yes, there's help for the challenged fashionista, and the odds are you already own the garb you need to pull it off. Just breathe and listen. Whatever style boot you're into (flat, heeled, knee-high, wedge, pointy toe, or ankle) there is a boot perfectly suitable for every occasion or event and will go with just about anything you've already got in your closet. These days, you can bust out your boots and wear them with a skirt, dress, jeans or work pants. The trick is to show them off. That's right, roll those jeans up, show those socks if you want to and walk the walk.
• Ankle boots still look fabulous with jeans.
• Cowboy boots are killer with dresses, jeans, and suits.
• Tall boots will always look fabulous with a long or short skirt, gauchos (wide cropped pants) and dresses. There are only two significant no-noes' when it comes to tall boots: shorts and the pants you'd want to tuck into them.
• When it comes to guys and boots, jeans rule and always will, but just in case you've never considered boots with a suit, it might just be the time you did. Boots lend a seriousness and fashionable edge to the overall impression you'll make wearing your boots to dinner, a business meeting or court.
• Last but not least guys, boots look cool with a pair of khakis-the pants that have been and will be around forever. Just roll 'em up, throw those bad boots on and work it!


It's been fun looking at the best ways to maximize your boot wearing pleasure. It starts with the fit and just gets better from there. Your boots will take you to work, the snow-covered forest and the rodeo. They'll protect you from heat, cold and hazardous materials, not to mention something heavy falling on your foot. Finding and wearing the right boot will speak volumes about your fashion sense and shopping habits. Depending on the boot you wear, you'll always be well dressed, versatile and ready to take on the next adventure. The boot has been around since the shoemaker taught the craft to his children, and now you can enjoy their labors and traditions too. If the boot is anything…it's forever!
Most Read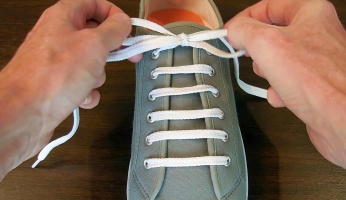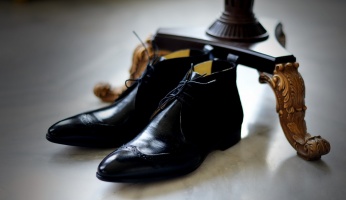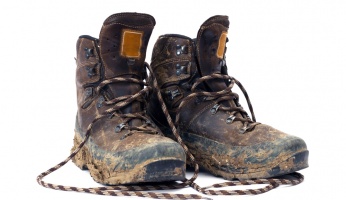 Subscribe to our Newsletter