10 Most Comfortable Running Shoes Reviewed in 2022
In a Hurry? Editors choice: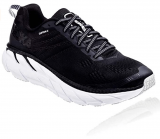 Test Winner: HOKA ONE ONE Mens Clifton 6

Running is a fantastic way to keep fit, clear your mind and stay healthy. To run your best, you must be wearing the correct running shoes that are supportive, comfortable and let's not forget, look good! 

There are so many to choose from so to help you select from the best, we've gathered a collection of the top 10 most comfortable running shoes available now. Our collection has been picked on the running shoe comfort, versatility, durability, breathability, and value. 

Enjoy looking at our list of the 10 most comfortable options, where you're bound to find a pair that suit your running style. 
Standout Picks
Criteria Used for Evaluation
Comfort
It's extremely important to have comfortable running shoes. One pair of shoes may be comfortable for one runner and not for another, that's why it's keyt to get the right pair of shoes for you!
We evaluated all the running shoes on their comfort, paying attention to foot type, fit and let's not forget, sizing. 
Foot type
Everyone has different types of feet. Some runners may be flat-footed, others may be wide footed, and some runners may suffer from underpronation. You may also be a neutral runner. All these things we took into consideration when selecting our collection of trainers. 
Fit
Fit was another extremely important factor. Ensuring the running shoes provide enough support around your upper as well as your heel was very important. If you have wide feet, a slim fitted shoe wouldn't be the best option for you.
By getting the correct fit, you can hopefully avoid ending up with any major injuries or minor problems like blisters or chafing. 
Sizing
We can't stress enough how important it is to check, check and check again the measurements of the shoe which you are buying online. You may be a size 9, but the dimensions of the running shoe could differ quite a bit to your normal size. Always read the measurements. You may find that you're a size bigger or smaller with some shoe brands.
Durability
We all want to buy a pair of running shoes that are going to last so we took a close look at a few things when selecting our best comfortable running shoes.
Materials used
We paid close attention to how the shoes were made, looking closely at the outsoles, the traction on the tread and cushioning. Some of the running shoes which we selected excelled in this area (those worn for road running); however, others didn't. 
Customer reviews
This is another area that we took into consideration. It's surprising how much inside knowledge you get from a customer review. However, it is important to remember that customer reviews are someone's opinion so it may not be fact and therefore could be quite influential when it comes to your decision. It's important to be aware of other people's experiences of the product but you need to make the decision yourself! 
Breathability
When your going for a run, one of the most important things is that your feet can breathe, that's why it's so important that your running shoes are breathable!
The upper mesh material is the main factor we focused on when evaluating our running shoe breathability. Anything else that the shoe offered was a bonus. We felt that all of our selected comfortable running shoes offered breathability at a high level. 
10 Most Comfortable Running Shoes in 2020
1

. Nike Air Zoom Pegasus 36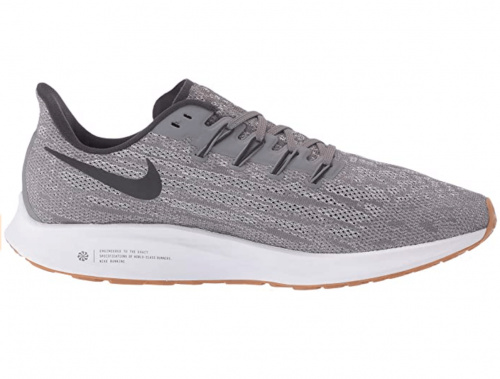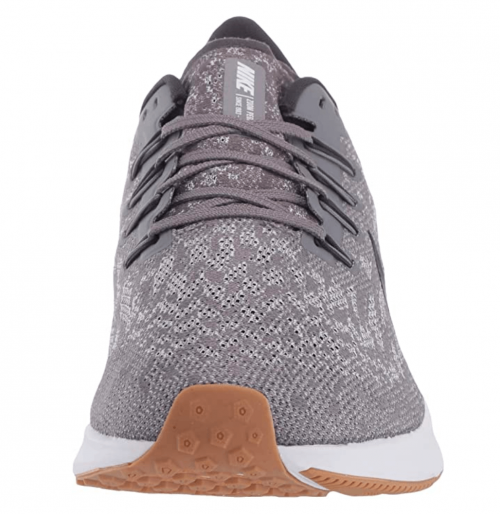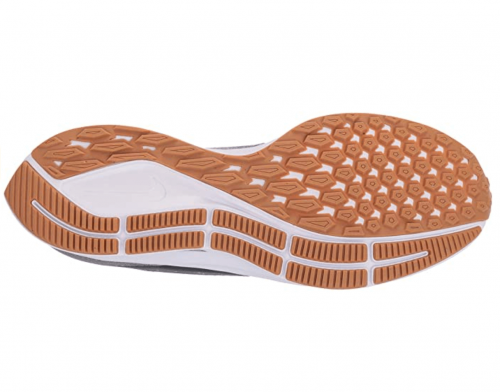 The Nike Air Zoom Pegasus 36 returns better than ever! The experts at Nike have transformed this running shoe so it's more comfortable, durable and breathable. The shoe is perfect if you're a neutral runner who loves road running. It also comes in 19 different colors so when you hit the road, you'll not only be faster, but you'll look great.
Comfort
These comfortable Nike running shoes have a slimmer design in the heel collar and tongue which reduces any bulk and weight in the trainer. This makes them lighter and more comfortable so you can run faster.  
Flywire cables are exposed. Positioned in the midfoot, these wrap around your foot, locking it down and preventing any slippage. These cables also provide additional support to the foot as well as added flexibility. The Flywire cables give you a snug fit when running at high speeds. 
Versatility
When it comes to The Nike Air Zoom Pegasus 36, if you're looking for a road running or racing shoe, this fits the mark. When comparing it to some of our other shoes, this trainer isn't as versatile as others we've reviewed.
However, when it comes to road running and racing, Nike has done a fantastic job in creating a trainer that offers super speed as well as comfort with plenty of support. 
Durability
Designed to be worn primarily when road running, one of the great things about this trainer is that it has been created with pistons on the outsole of the shoe which help in absorbing impact when running. This in return will protect your foot but also protect the trainer.
The running shoe also features multi-surface traction which provides additional support when running on the road and in wetter weather conditions. 
Breathability
Perforations added to the upper also boost breathability in the forefront and arch of the trainer achieving a cool and comfortable ride. A mesh upper also makes these shoes extremely breathable and prevents you from getting too warm while on long runs. 
Value
These Nike running shoes ranges in price from quite low to quite high, depending on the size of the shoe. So, if you want something comfortable and durable for those long-distance road runs, then The Nike Air Zoom Pegasus 36 is the right direction to go in!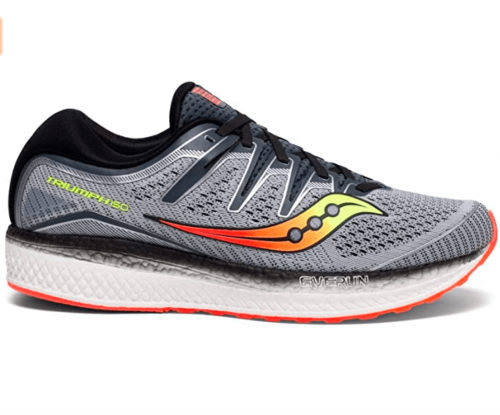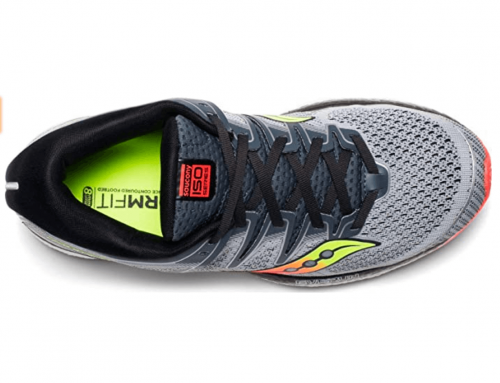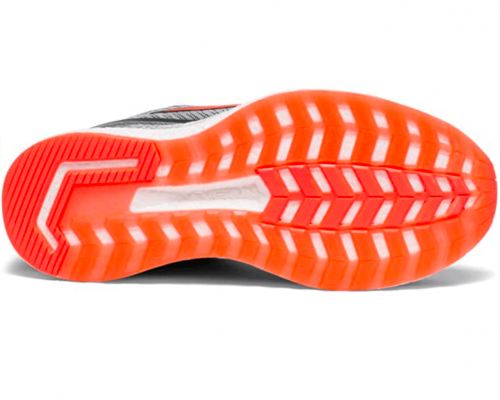 Saucony has done a fantastic job of creating the Triumph ISO 5. Not only are they a great pair of shoes for neutral runners alike but they're particularly helpful for runners who suffer from underpronation (also known as supination). This is when landing or pushing off, a runner's ankle doesn't roll inward very far, causing the foot to roll outwards instead. This results in pressure being put on the ankle and toes. These comfortable running shoes are another of our favorites if you love road running as it offers an ample amount of cushioning and plenty of traction!
Comfort
The first thing you'll notice is the extremely thick midsole and heel which is a great indication of just how much cushioning they have. If you have wide feet, they offer a roomy toe box making them extremely comfy.
However, on the downside, if you have narrow feet, this shoe wouldn't provide you with enough support. They also provide pressure relief and long-lasting comfort for runners who suffer from underpronation. 
Versatility
You can rely on these for road and track running. As previously mentioned, they're super supportive of runners who suffer from underpronation.
The trainers also come in several different colors so there's something for everyone. 
Durability
These are one of our most durable shoes yet! Ideal for road running, the designers at Saucony have gone above and beyond with creating a shoe with lots of cushioning.
Offering a thick midsole, the outsole also provides plenty of traction, great for roading running so you don't have to worry about much wear and tear. 
Breathability
On the hottest of days, you'll be cool as a cucumber in these running shoes! The forefront provides runners with a thin breathable layer of mesh that will keep feet lovely and cool. 
Value
The Saucony Triumph ISO 5 ranges in price like a lot of our other running shoes, however, the price is at the lower bracket making these a great deal if you have a smaller budget to spend!

3

. HOKA ONE ONE Mens Clifton 6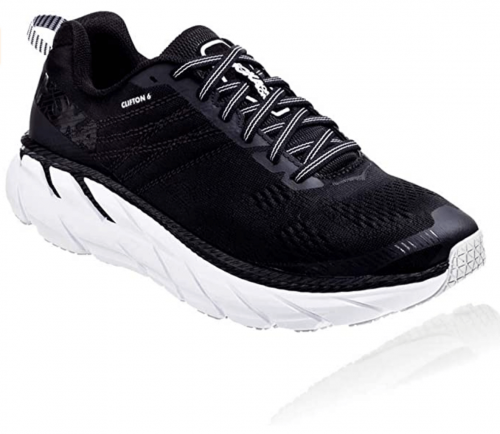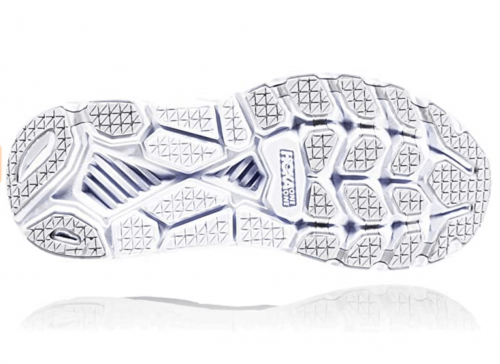 If you want a reliable every day shoe that can offer lots of cushioning, the latest from Hoka, the HOKA ONE ONEClifton 6, is the right shoe for you!
Comfort
One of our favorite things about the option from Hoka is it's cushioning! Made from rubber, the outsole provides the runner with a comfortable ride, offering lots of bounce. The cushioning also protects your joints.
These most comfortable running shoes for women and men provide a slim comfortable fit and support in all the right places. 
Versatility
This trainer isn't as versatile as some of our other picks. For best comfort and durability, we'd suggest wearing these trainers for your daily run and not for racing in.
Ideal for road running, you'll be able to achieve a longer distance at an average speed.
Durability
It offers rubber, foam outsoles, providing plenty of bounce when running. The newest Hoka running shoes, however, has the rubber distributed more evenly on the forefront of the sole preventing slippage when road running in the rain. 
Breathability
A mesh upper makes them nice and breathable. 
Value
This option from Hoka ranges in price, depending on which size you choose. The price is, however, in our mid-range.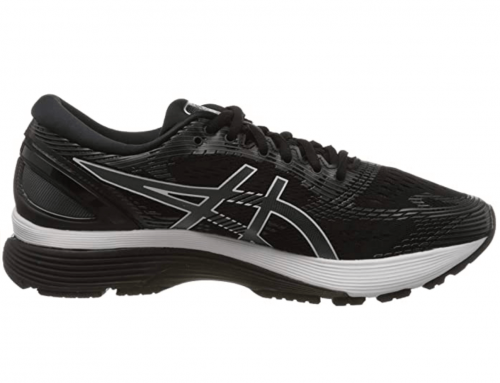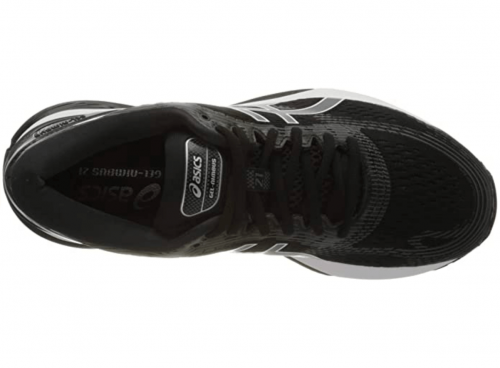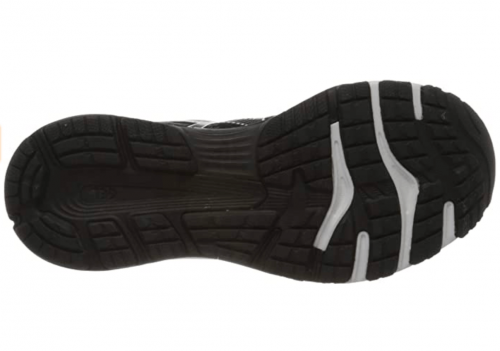 For long-distance runners who love to run come rain or shine, the ASICS Men's Gel-Nimbus 21 is a fantastic option. Designed with a high abrasive rubber that has been placed in critical areas of the outsole, we are pleased to say that this is one of the most durable shoes in our line-up. You can expect good traction when running in these, particularly on wet roads and trails. They also deliver a cool and comfy ride in hottest of temperatures. These are a pair of most comfortable running shoes for men that you can rely on to get you through hundreds of miles with little sign of wear and tear.
Comfort
Comfort easily rolls off the tongue with these. Designed with the latest flyte foam propel technology, this foam formulation provides an excellent bounce via shock absorbers fitted in the base of the shoe. The shoe midsole also offers three different layers of cushioning creating an incredibly comfy fit.
It's important to point out that this shoe has been designed with a snugger fit in mind so it is great if you have narrower feet. 
Versatility
Unlike some of the other running shoes we've reviewed, these will provide a seamless and supportive run-in all-weather condition, even the wettest of road runs. This is down to the great traction. As with a lot of our other options, they have been designed with a high level of reflectivity to help within low light hours. They also come in a variety of colors and styles, offering something for everyone! 
Durability
It comes with a high abrasion rubber which has been placed in critical areas of the outsole. This means when running long distances over hundreds of miles, they stay looking good as new and any wear and tear keeps to a minimum. 
Breathability
The ASICS running shoes have been designed with a premium mesh which not only provides runners with a comfortable run but also allows your feet to breathe in the warmest of weather conditions. The shoes have also been designed with an ortholite sock line which adds to the breathability. 
Value
The upper price exceeds a lot of our other shoes, making these a more expensive option.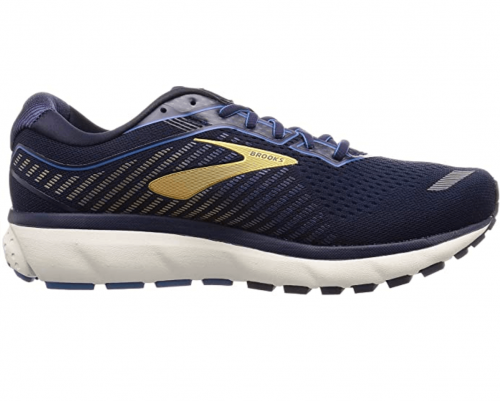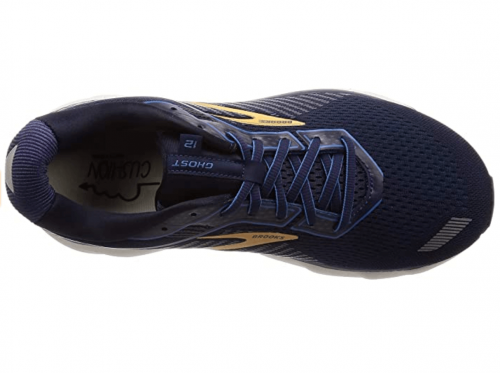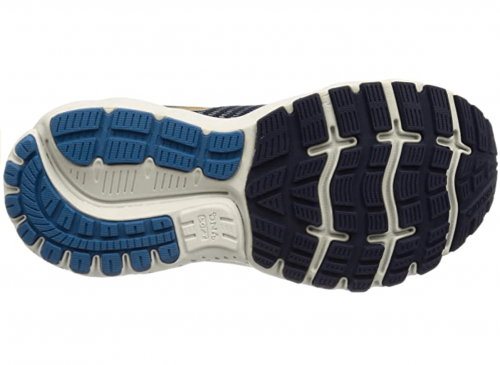 If you're looking for an allrounder shoe that you can wear whilst at the gym, cross-training and road running, this model fits the bill! If you're a neutral runner this is also a great option for you, particularly because they're lightweight and offer a smooth run without sacrificing any cushioning. So, whether Brooks running shoes are a familiar friend or you're reading about them for the first time, this design has amble to offer!
Comfort
No matter where you're exercising or what sport you're doing, the segmented crash pad built into these comfortable shoes will cushion every step you make. Whatever way your foot lands, the crash pads will absorb the impact providing you with the smoothest of transitions from heel to toe. 
Other factors that make them extremely comfy are the smooth ankle collar and padded tongue. Overall, these offer a very sturdy and supportive fit.
Versatility
The Brooks Ghost 12 is one of our best picks for versatility. Gym sessions, cross-training, and road running - these are extremely adaptable when it comes to exercising. Also, whatever your level of running, you can rely on them to help you excel.
We like the fact that you can wear them almost anywhere, apart from ultra-long marathons or short sprints. 
Durability
These have been created with a BioMoGo DNA and DNA LOFT cushioning whereby both work together to provide just the right softness to the underfoot without losing durability or responsiveness. 
Breathability
Once again, the mesh upper will leave your foot feeling nice and cool.
Value
This model from Ghost varies in price with the lower bracket coming in as one of our cheapest running shoes. The fact that these are an extremely versatile running shoe makes these a great price!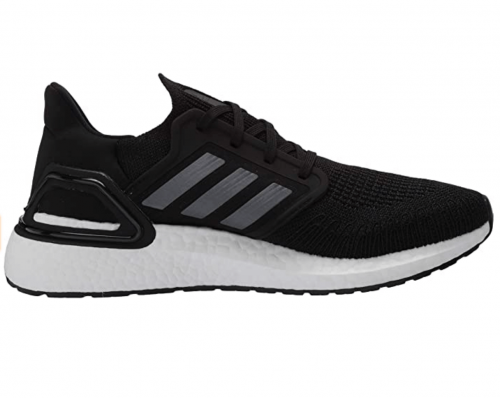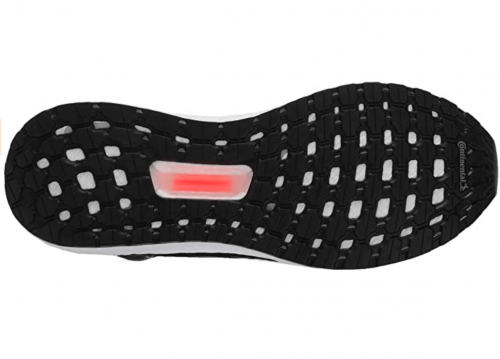 If you're a fan of Adidas then the Adidas Ultraboost 20 will be the latest trainer to grab your attention. Not only with its comfort but also its style! 
Comfort
These Adidas running shoes offer a knit upper which provides lots of support when running in these beauties. The wide toe box also makes these shoes suitable for runners with wider feet.
The elastin heel has been designed with softer padding allowing for natural movement and lots of cushioning makes transitions smooth. 
Versatility
This shoe is a great option if you're looking for an option for running at a steadier speed. It is a little heavier than some of our other picks so it wouldn't be suitable for speedrunning; however, it would make a great companion for a daily run. 
You'll notice straight away that Adidas hasn't cut corners with the design. This is a very stylish shoe that is available to purchase in around 33 different colors! 
Durability
When it comes to durability, we'd say this is more of an everyday running option. It's also more suited as a fashionable shoe so it may not be as durable as some of our other picks.
Breathability
The mesh upper will leave your foot feeling nice and cool particularly in warmer weather. 
Value
This is one of the most expensive running shoes on this list.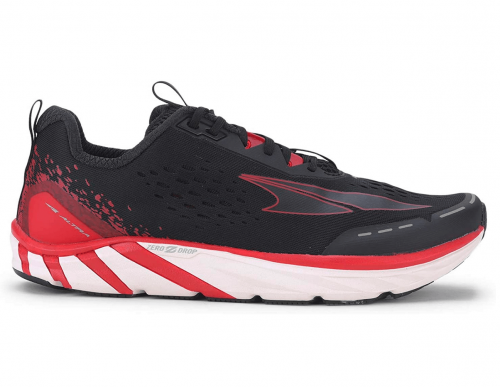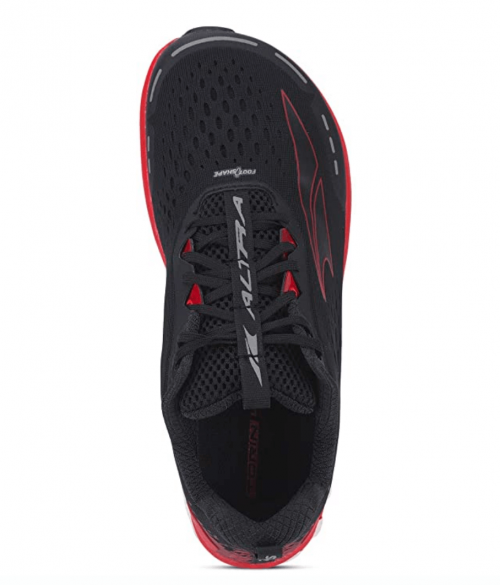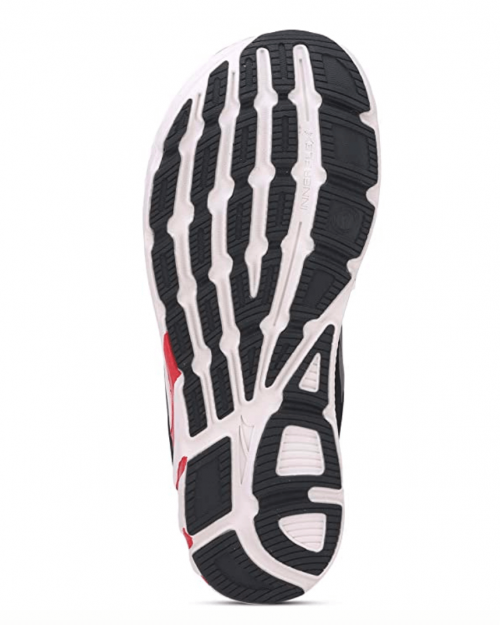 The newest ALTRA Torin 4 make fantastic shoes for road running. Lighter, faster and more responsive, Altra's latest shoe will give you the smoothest run, leaving you wanting more! 
Comfort
The foot shape and toe box within these have been designed so your toes can spread out and relax. This is particularly important if you have a wider foot. They also help support your foot when completing uphill climbs and downhill descents. The shoe's tread is very interesting because it mirrors the foot's bone structure, making the shoe more responsive to your foot's natural movement. This allows the shoe to bend naturally and effortlessly with your foot, making them feel as one.
The trainer also comes with a new Quantic midsole which provides a soft cushioned platform for you to run with. 
Versatility
These aren't as versatile as some of the other shoes we've reviewed. It has been designed primarily to be worn when road running, not for any other form of exercise. If you're a flat-footed runner, the lack of arch support could cause you some discomfort. The soft cushioning may also not be to every runner's cup of tea as they may prefer a firmer platform.
This trainer from Altra does, however, come in three different colors including gray/blue, black/red and gray/lime, so you can guarantee a stylish ride! 
Durability
The ALTRA Torin 4 shoe has been created with a 26mm high stacker. This not only provides a lovely cushion for your foot, but it floats over surfaces, so you hardly feel any bumps from the road.
The unique outsole also provides you with a great amount of grip, making these shoes nice and durable. The outsole also prevents slippage, particularly when running in the rain.  
Breathability
They have been designed with an air mesh making them breathable as well as lightweight achieving a comfortable run. 
Value
This option has been given a set price and not a range figure like most of our other picks. The price sits at the mid-range within the collection. 
Overall, this is a great road running shoe that provides plenty of support, particularly for those who have a wider foot. 

8

. Mizuno Wave Rider 23 Waveknit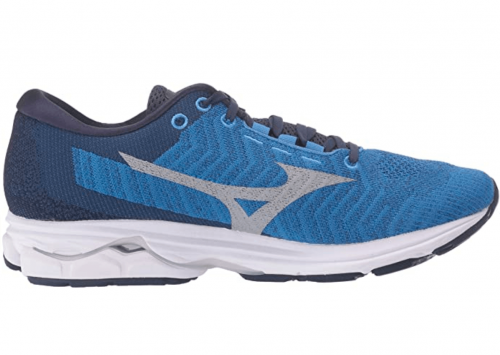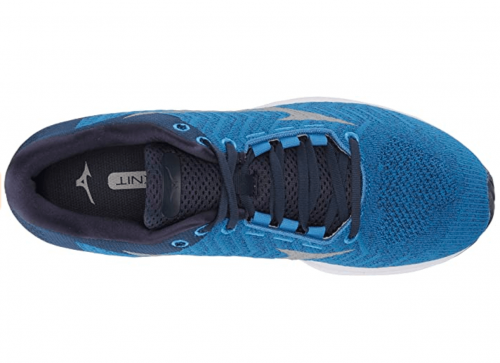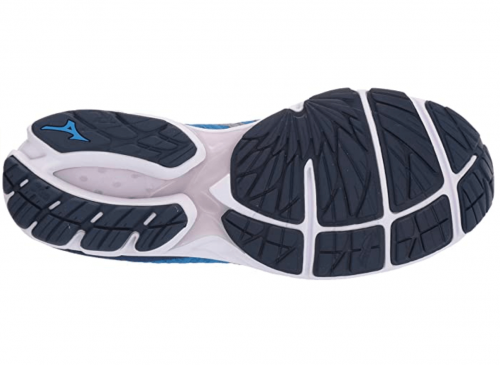 Mizuno Wave Rider 23 Waveknit is one of the latest running shoes to take us by storm. Made for neutral runners, this shoe is perfect if you're looking for a companion to join you on long runs, cross-training or speedwork. An all-rounder, the Mizuno won't disappoint by providing you with breathability, comfort, and style for a fantastic price!
Comfort
If you're a neutral runner, these running shoes would be best suited to your feet. The Waveknit quality provides a fantastic fit whereby the material stretches and holds the shape of your foot. The knitted upper design gives your foot with seamless movement. From heel to toe you can expect plenty of cushioning from the midsole!
It's important to be aware that the trainer is on the narrower fit so wouldn't be suitable for wider foot runners. 
Versatility
The model from Mizuro is extremely stylish. With a breathable mesh, printed eyelets and flat laces, these come in a variety of colors including Campanula vapor blue, bok choy-dark shadow, and quiet shadeblack. You won't mind wearing them in-between runs as well!
Whether it's long runs, cross-training or speedwork these are one of the most versatile shoes in our collection. 
Durability
You can rest assured that these are durable. Featuring a sturdy outsole, theyprovide lots of grip while you run in the wettest of weather conditions. 
Breathability
The Waveknit running shoe remains one of the most cool and breathable models out there! The Waveknit allows the shoe to not only move and stretch with your foot but gives them a breathable quality. 

Value
This is our cheapest shoe making it an absolute bargain! You're getting a brilliant buy with this pair.  

9

. New Balance 1080v10 Fresh Foam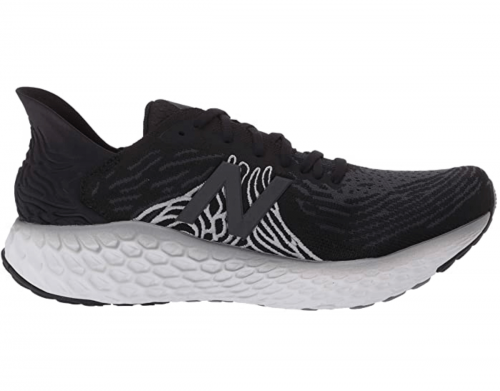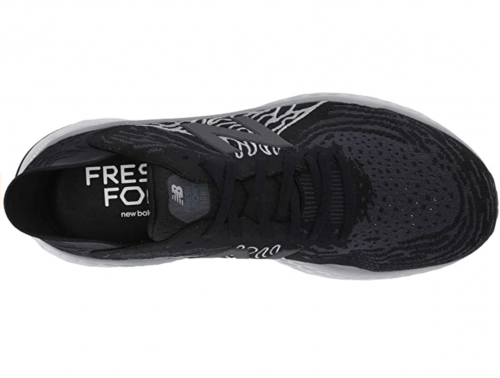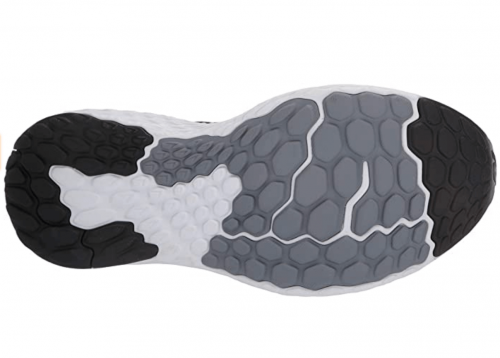 If there's one thing this shoe isn't missing, it's style! Visually, you won't be forgotten wearing them but of course, it's not about style, there must be substance and this model has heaps of it as well! 
Comfort
One of the first features you'll notice about the New Balance 1080v10 Fresh Foam shoe is it's bigger than life midsole! The huge wedge midsole may look chunky and heavy, but you'd be mistaken. Run for miles wearing them and you won't feel any extra weight. The fresh foam also provides lots of midsole cushioning when running.
To create the upper part, designers at New Balance have used a Hypoknit. Mesh has been used, varying in stretch and thickness, to hold the runner's foot in place as well as allowing natural movement. The medial side has also been built up to support any overpronation which could occur while in a long run. 
Versatility
It's suitable for both marathon running and everyday use. If you haven't already noticed, this model is extremely stylish, probably our most striking shoe out of our collection. It stands out because of its unique shape, foam sole, and edgy design. If black is not your color, the model also comes in a variety of colors including neo crimson/neo flame, phantom/neo flame, and vision blue/ vintage indigo. 
Durability
The latest addition to this shoe is the new outsole grooves which feature multi-directional configurations. This means runners have a greater grip when running in wetter weather. The outsole groves also give the wearer better flex. 
Breathability
The Hypoknit in the upper section of the shoe supports the foot by holding it firmly in place in certain areas but allows movement in other areas. As mentioned previously, the mesh does vary in thickness and stretch. This can be great when providing additional support but may cause the shoe to be not as breathable as some of our other picks. 
Value
These are one of the most expensive pairs in our selection. For runners who have a little more money to spend, they're a great buy because you're getting a lot in return!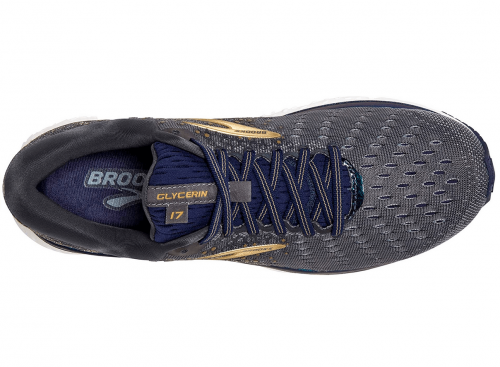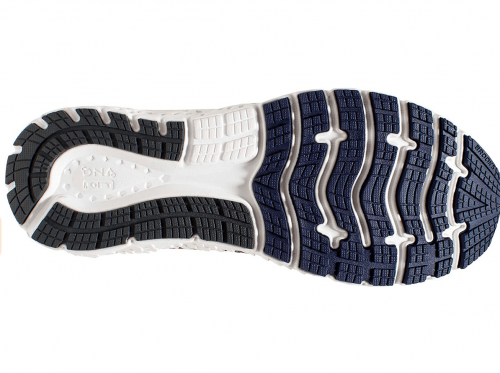 If you're a neutral runner looking for a pair of shoes to wear on long mileage runs, then this is the shoe for you! Suitable for flat-footed runners who want plenty of cushioning, these would make a great choice. 
Comfort
These running shoes from Brooks have been designed with a full-length DNA Loft midsole that consists of rubber, foam, and air, giving you plenty of cushioning. The designers have also introduced a new OrthoLite sock liner which gives you long-lasting softness. We like the sound of that!
You can expect a soft interior throughout, across the underfoot and upper section. As with a lot of options on this list, you can expect these to provide you with a responsive bounce and smooth transition from heel to toe, across the midsole.
Versatility
These aren't as versatile as some of the others we've reviewed. We'd recommend only wearing these if you're doing long-distance running, for example, a marathon.
Durability
You can expect durability with this model. The outsole features a flat tread that won't pick up any debris from the road running. The traction on the tread will also provide you with enough grip so you can enjoy running in the rain, on grass or along the ice.
Breathability
These have been designed with a breathable mesh. This shoe is however best worn when running a marathon and not a race.
Value
Coming at a mid-price within our collection of comfortable running shoes, these are a reasonably priced pair of running shoes.

Subscribe to our Newsletter