Best Hoka Running Shoes Reviewed & Rated
last updated:
Apr 24, 2020
As a runner, you put enormous stress on many parts of your body, from the heart to the mind to the legs. Sprained ankles, strains, ligament, and joint injuries, fractures, and pulled muscles do not have to be a part of your running routine. To achieve your running goals and set yourself up for success in running that extra mile or shaving that extra second off your best time, you need to protect and support your feet. Whether you are running in the gym or along a hidden trail, the Hoka One One company has the perfect shoe for you that will protect and comfort your hard-working feet. With Hoka running shoes, you have one less excuse to get off the couch and on the treadmill. Happy running!
This is the best product on our list that is currently in stock: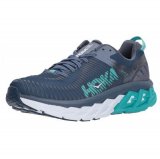 Arahi 2
Why is it better?
Meta-Rocker Technology
Lightweight
Great Arch Support
Supports Natural Gait
Rubber Sole for Grip
In a
Hurry? Editors choice: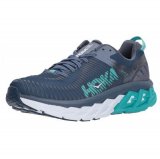 Test Winner: Arahi 2

18
Researched Sources
1467
Reviews Considered
16
Hours Researching
20
Products Evaluated
Brand
Style
Comfort
Versatility
Value
By Default
10 Best Hoka One One Shoes Reviews
Criteria Used for Evaluation

Brand
Hoka One One has made it a point to keep up with the science of footwear. From how feet work, the best materials and methods to support feet, how injuries affect feet, the mechanics of gait, weight, and technique in running, and build engineering, Hoka One One stays on top of it all. It is one of the values of the company that sets it apart from the hundreds of other running shoemakers in the market.
Each of the shoes included in our list features advanced shoe making techniques and materials that suit the purpose of that particular shoe – whether it is increased comfort, increased support, increased flexibility, helping you run faster, helping you run longer or helping you deal with an older injury – the shoes are designed with the newest technologies available.
Three of the current technologies built into their shoes are the Marshmallow, the Rocking Chair, and the Bucket Seat.
The Marshmallow– Hoka One One running shoes often have a midsole that is twice or more the thickness of other running shoes. These give them an appearance that people are not used to and some giggle at. However, the super thick and slightly wider midsole is very light and maximizes cushioning for your feet. Its minimal weight ensures that your feet are comfortable, stable, and not fatigued. It is also a shock absorber that has no match.
The Rocking Chair-a.k.a. Meta-rocker Geometry. The midsole in most Hoka One One models has a low heel to toe differential. The outsole is also shaped to propel you forward. The two together are known as the rocking chair which encourages a natural gait for running and helps your foot do some of the work of rolling from heel to toe with each step.
The Bucket Seat– a.k.a. Active Foot Frame. The midsole in the Hoka One One is shaped like a bucket seat so your foot sits inside the midsole instead of on it. This gives you more stability for whatever type of running you do, without extra weight or additional support material. It's also adaptable to the shape of your foot.

Style
It's not enough to understand the science, it must be applied to be useful. Hoka One One has used its experience as a shoemaker and its commitment to the latest science to build several improvements and features into their running shoes:
Seamless construction– Seams are one spot in a shoe that can cause blistering, sores and irritation, even with the help of running socks. Seams are difficult to reduce or omit when building something that must be as strong as a shoe but Hoka One One has mastered seamless construction.
Durable outsoles – Engineering a good outsole is not as simple as cutting a piece of rubber and adhering it to the shoe. A good outsole must resist wear from surfaces like concrete and pavement and must provide traction on surfaces like wet pavement, wooden floors, and carpeting. It must provide support and be flexible at the same time. Hoka One One has engineered their outsoles with a thick and durable, but flexible and gripping rubber material. It's engineered so well you won't have to think about the outsole at all.
Breathable mesh– The upper of any sports shoe must be breathable to deal with sweaty feet and to prevent overheating that will reduce both comfort and performance and increase the risk of infection from microbes. Hoka One One has designed its mesh upper with a breathable function in mind over aesthetics. Your feet will stay dry and comfortable in their mesh uppers.

Comfort
We evaluate all the shoes we list for comfort. This is because a shoe that fits properly and is comfortable is less likely to cause injury or damage to the foot but also because overwhelmingly, people want to be comfortable on their feet. No one enjoys foot pain and aches.
In the case of a list from a single manufacturer, we'll review comfort & fit relative to that specific line of footwear and its purpose – in this case, running.
Since you will be using these shoes for running on some level, the last thing you want to have sore and aching feet part way through your run or after. Nothing is more demotivating than pain. Hoka One One shoes are designed to be comfortable on any terrain and in any weather.
They are well cushioned and padded with the latest in shock absorbing and cushioning technology and seamless construction. This means that your shoes will take the brunt of your run, rather than your heels, metatarsals, and forefoot. It also means that your top foot and heels should not experience blisters, abrasions, scratches, and other irritations that can make running (and walking afterward) extremely painful.
Hoka One One shoes are well designed for air ventilation, and a dry foot is a comfortable foot. They are also designed to hug your foot and move with it while guiding your foot into the correct gait. A stable foot is excessively happy because it will not likely be injured in any way. Finally, the shoes are designed to be as lightweight as possible. This means your feet will not be fatigued by having to lift the weight of the shoe. Instead, the lifts naturally with the foot, as it should.
No feature was overlooked with Hoka One One in terms of comfort. In terms of fit, part of the job is yours – have your feet correctly measured and read Hoka One One's size charts to ensure the best fit for you. Many of the models are available in wider sizes for those who need them.

Versatility
You will be able to use your Hoka One One shoes for activities other than running; however, you are investing in a great shoe that is designed to get you to your target speed (or endurance). Even the best running shoes only have so many miles on them, so it's a good idea to have your running shoes for exercise and training alone and purchase a separate pair of shoes for other activities like working out in the gym or running errands.
Wearing your runners for running will keep them in the best shape for that purpose. You're making an investment in your Hoka One One running shoes, so it makes sense to get the very best life out of them.

Value
Here's the deal, no one wants to spend a ton of money on shoes, even if they're special training sneakers. So, when we were evaluating items, we really took into consideration a few different things when it comes to value. Primarily, we really wanted to focus on sharing styles that offered a blend of a good price and great value.
We actually started off the buying guide by scanning through a couple of dozen different options. We looked at the price range and came up with an average or an estimated market value for both running shoes and Hoka One One products. We then decided on the best products to recommend. We would look at a product and ask ourselves:
How is this priced in comparison to the market price?
Does this shoe offer value equal to or greater than its price?
How does this compare to the other options we have chosen?
Expert Interviews & Opinions
Most Important Criteria
(According to our experts opinion)
Experts Opinion
Editors Opinion
Users Opinion
By Default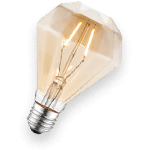 Rocker Sole
Hoka One One utilizes a kind of rocker sole, where the shape mimics that of an arch, to help promote natural gait and lessen shock impact to the body. It's a unique kind of sneaker that does take a little getting used to, but once you're acclimated, the cushion and easy to run will have you hooked!
Preventing Injury
No matter what kind of runner you are, the road only, or adventure trails and beyond, preventing injury starts with the proper footwear and knowing you're limited.
If you're just starting out, work up to mileage that can take you on longer journeys, as going too far to quickly can result in shin splints.
If you're newer to trail running, stick to less rocky terrain, or flat, open trails until you start to test what you can do.
Other Factors to Consider

Bottom Line
If you've decided to invest in a pair of Hoka One One running shoes, you've made a good choice. This is a brand that provides highly cushioned running gear to fans of maximalist footwear, and they've been around for enough time to be able to provide you with great value. With constant technological updates, their models are getting better and better, and are surprisingly lightweight considering the fact that the heel and toe heights often exceed 30mm.
If you're not sure what the best investment for you would be, we recommend deciding on what it is you need exactly: a road or trail runner, neutral, stabilizing or motion-control running footwear. Once you know the key things to look for, you can browse their selection of varying cushioning materials, upper variants, outsole materials, etc.
Before making a purchase, we would recommend trying on the shoes in a brick and mortar store, as well as going through the pros and cons listed in the best Hoka running shoes guide above to ensure you're purchasing something that will serve you well, without any unpleasant surprises.
Frequently Asked Questions
q:

Why is Hoka One One such a good choice for running shoes?

a:

Hoka One One is an experienced shoemaker who doesn't rest on their laurels when styles and technologies change. They always seek to bring you the very best quality construction. They are very proud when a runner in their shoes wins races and are motivated to help all their customers perform at their very best – it's ingrained in their business model and their DNA!
q:

I was told that running in two different pairs of shoes was better for me, is that true?

a:

Yes, in a way it is true. The midsole foam material in a runner can take up to 24 hours to fully recover after running use. Also, running in two different shoes helps your body adapt to both and can prevent overuse injuries. However, if you are just starting out or running a few days per week, one pair will be adequate. If you are on a heavier training schedule or are going to run longer distances more frequently, two or more pairs of running shoes are recommended.
q:

Do Hoka One One shoes tend to run bigger or smaller than usual?

a:

"True to size" is a fairly subjective standard. Some people will find that they have a hard time finding a Hoka One One running shoe that fits them. One reason for this is that running shoes do not fit the same way that street shoes do. To ensure the best fit, always check the size chart for the model that you are considering. Read the reviews to determine whether the shoes run narrow or wide, long or short. Folks are good about telling you in reviews about sizing challenges. The best though is to avoid the temptation to click on your 'normal' shoe size and expect to have a shoe delivered that fits perfectly. Take a few minutes to check out reviews and charts to be sure.
q:

Where can I wear my Hoka One One shoes?

a:

Hoka One One shoes are designed to cope with almost any terrain in almost any weather. This means you can wear them on trails and concrete, treadmills and park paths and expect that they will last. You can also get your run in whether it's raining or sunny outside. While you may not be overly motivated to run outside in the rain, having a good pair of shoes that will stand up to it gives you one less excuse.
q:

Are the insoles removable?

a:

In most Hoka One One models, the insoles are removable. It's always best to check the product details to be sure, but in most cases, you will be able to replace the insole with a custom insole or orthotic if you prefer.
q:

Is there a specific way that I would need to clean my Hoka shoes?

a:

Hoka One One's don't require any more care than other running shoes. A little soap and warm water on a cloth will take care of most dirt.
q:

What is the difference between a late-stage and early-stage Meta-Rocker design?

a:

The late-stage Meta-Rocker keeps your heel on the ground for a fraction of a second longer in the gate cycle, emphasizing heel stability. The early stage Meta-Rocker keeps your forefoot on the ground for a fraction of a second longer in the gate cycle, emphasizing forefoot stability.
q:

When is it time to replace my Hoka One One running shoes?

a:

A running shoe should last between 300 to 500 miles before needing to be replaced. If the midsole begins to show creases or the outsoles begin to wear through to the midsole material, these are signs that the shoe has worn and should be replaced. Further, if the shoe is becoming uncomfortable, this is also likely a compression or stretching issue and the shoe should be replaced.
q:

Can these Hoka running shoes be used for walking?

a:

The Hoka shoes that we listed are usually for running but because of their cushioning and flexibility, these can definitely be used for walking. If you came here looking for the best Hoka walking shoes review stick around, read the features, and find your perfect pair for comfortable and long walks.
Subscribe to our Newsletter