Best Socks for Running Reviewed & Rated
last updated:
Mar 22, 2021
We've all heard the importance of having the right running shoes; but, what about the best running socks? The perfect pair of running socks protects your feet from blisters as well as dirt and debris; it also helps your feet stay cool.
Unfortunately, the one downside about all good running pairs is that they usually come with a hefty price tag. Athletic models can range anywhere from ten dollars to thirty dollars for a single pair. When spending more money on a single item, we all want to make sure we're making an investment that's going to last and make our lives better. This is why we've gone ahead and selected the best socks for running that will give you only the highest quality performance with the best value.
In a Hurry? The socks for running after 17 hrs of research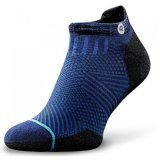 Rockay Accelerate
Why is it better?
Organic Merino Wool
Mesh Ventilation Zones
Tight Elastic Top
Padded Toe Box
Seamless Design
Supportive Arch
Left and Right Sock
18
Researched Sources
1378
Reviews Considered
17
Hours Researching
20
Products Evaluated
Compression
Breathability
Support
Materials
Comfort
Use
By Default
10 Best Running Socks
Organic Merino Wool
Mesh Ventilation Zones
Tight Elastic Top
Padded Toe Box
Seamless Design
Supportive Arch
Left and Right Sock
The Rockay Accelerate offers advanced breathability, comfort, arch support, and fit. You won't have to worry about it staying in place, so you will be able to run extra miles without a care in the world. This model also features specific areas that are thinner to ensure excellent airflow which helps keep your feet cool and comfortable no matter the conditions. This is one of the highest rated pairs of running specific gear, with lots of satisfied customers, so you can rest assured you're investing in a quality product. Check out what others are saying.
The heel and toe of the Rockay Accelerate provide the extra padding needed to ensure they are long lasting and keep you comfortable regardless of how far you go. Heel striking can decrease the life span of your favorite sock so the added padding helps keep you wearing it longer and running farther. Also, the increased padding in the toe and heel add to the overall comfort you will find in this option with Rockay socks.
The added material of taller models can add to the overall heat of your run, and the weight of heavier pairs can lead to increased leg fatigue. The no-show design of these helps keep you light and cool. With features built in to stay in their place you won't have to worry about them sliding down and the blisters that follow. The Rockay Accelerate costs a bit more than other models listed in our guide. However, with advanced features to keep you not only cool in warm weather but warm in cool weather you are sure to love them. Also, they give a runner what they need in the category of arch support and durability. All of these increase the value of this choice exponentially.
100% Recycled Materials
Seamless Toe
No Cushioning
Reflective Logo
Breathable Mesh
Arch Support
The Agile is a newly-released pair of running gear that focuses on providing beginner, enthusiast and professional athletes with the highest level of performance. The extensive research and planning that went into designing the Rockay Agile has definitely paid off by creating running gear that is of exceptional quality and is highly effective at keeping you comfortable on your run. The Rockay Agile comes in four different sizes that will fit anyone, while the color choices remain simple and sleek.
When developing the Rockay Agile, the company made sure to only use recycled materials that would not only protect the environment from pollution but also ensure a high standard in terms of comfort and durability. The Agile is made with 49% Econyl Regenerated Nylon which is a premium material made from plastic waste collected from the Oceans. Other materials include 47% Recycled Polyamide and 4% Recycled Elastane.
The fit of the Agile is supportive, with a seamless toe, compression arch and a fit that is made for peak performance. The top of the foot is covered in mesh materials that increase breathability and moisture management, which will ultimately result in a lesser likelihood of discomfort caused by overheating or blistering. Each pair has a reflective logo at the back of the heel, keeping you safe during night runs.
The Agile is made to be extremely lightweight, and it includes no additional cushioning, which is why it's a favorite for summer training sessions and endurance runs. It also utilizes Polygene, a technological solution that hinders bacterial growth and allows you to spend less time washing and drying, and more time focusing on your training sessions. When it comes to cleaning, the Rockay Agile can be machine washed on a gentle cycle, although it should not be tumble dried. As for price, it's more than affordable, especially seeing that the product comes with a lifetime guarantee against tears and loss of functionality.
Recycled Materials
Polygene Technology
Cushioned
Mesh Breathability Areas
Dedicated Right and Left Sock
Machine Washable
The Razer is another newly-released product by Rockay, a company that has quickly built up a great reputation in the running community. This pair of socks makes for an excellent solution to anyone who prefers to take their runs off the beaten path, which necessitates a higher level of protection, but the same amount of breathability and comfort. The Razer comes in a simple colorway called Ecowhite, and can be purchased in four sizes ranging from Small (US men's size 3) to X-Large (US men's size 14.5).
The Razer for trail running is made with eco-friendly materials harvested from plastic waste collected in the ocean. What this means is that you will not only be helping keep the environment clean but that you'll also receive a premium product with a high-end look and feel. The exact fibers used are made from 51% Econyl Regenerated Nylon, 45% Recycled Polyamide, and 4% Recycled Elastane.
The Rockay Razer offers a number of benefits that you'll only find in products made specifically with runners in mind. This includes a seamless toe that ensures that you don't develop any blisters, cushioning in key areas such as the heel and ball of the foot, a compressive arch section that supports the tendons in your foot, preventing fatigue and injury, as well as breathable mesh zones that allow moisture and hot air to leave the foot chamber.
The Razer is machine washable at 30°C but also includes an odor-resistant treatment that prevents your workout clothes from becoming smelly after each wear. What this means is that you won't have to wash this product after every wear, ultimately increasing its durability, as well as contributing to a lower level of water consumption. As for cost, this product ranks average compared to athletic socks of the same quality and considering its industry-leading features, it definitely makes for an excellent investment.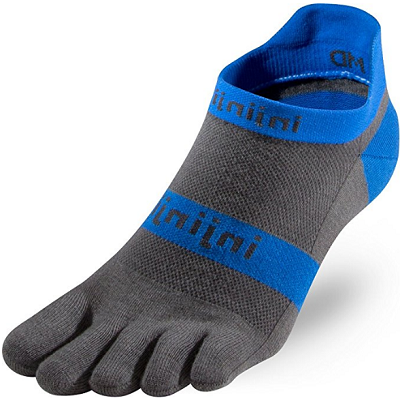 Cushioned
Arch Support
Lycra Material
Anatomical Toe Design
Mesh Toes
These somewhat silly looking running socks are excellent for keeping your feet comfortable during your treadmill session. These are lightweight and the top is made of a mesh fabric that aids in ventilation. The specially designed toe allows for your feet to splay more naturally during a hard run. The heel tab helps prevent sliding and chafing on your ankle.
At the top of the cuff, the Injinji Run features dual welt band with extra compression. This extra durable cuff helps keep your sock from slipping and your shoe from rubbing against your heel. A raised Achilles tab is added for additional protection from blisters.
What differentiates the Injinji Run from other models listed is the Five Toe System Technology. Each toe is seamless, allowing for extra comfort while also allowing your toes to align more naturally. The anatomical design helps ensure a closer fit and prevent blisters. The range in price may startle you, but the higher prices are for packs of multiple items. These are very reasonably priced. If you buy a single pair and like them, investing in a three pack may be a good idea.
5

. SmartWool PhD Run Light Elite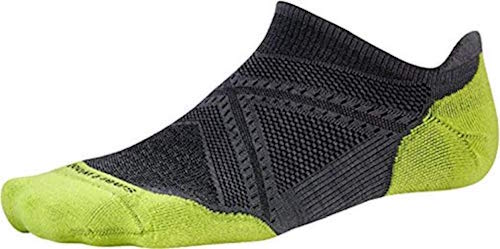 Merino Wool Composition
Gender Specific Ventilation
Shock Absorption System
Flexible Ankle Zone
Virtually Seamless Toe
Achilles Tab
Unsuitable for High Shoes
Expensive
Those looking for the best possible product know important it is for manufacturers to do their research and go through trial and error on order to provide you with athletic equipment that does a great job. The SmartWool PhD Run Light Elite is one such item, designed to offer the best possible fit, help absorb shock from impact, as well as to provide gender-specific ventilation. It's available in several heights, so you can choose the one that works best with your footwear, and comes in four simple color choices.
The materials used in the PhD Run Light Elite are quite simple, and have all been chosen due to their functionality. With this product, you get 56% Merino Wool for breathability and moisture management, 41% nylon for durability and athletic performance, and a 3% elastane that ensures the best possible fit in-shoe. These are machine washable, so you won't have to worry about complicated maintenance procedures, and will dry quickly, so you always have a pair ready.
The benefits of the PhD Run Light Elite running shocks are multiple: the fit system includes a flex zone at the ankle that allows you to move without any discomfort at all. Ventilation is ensured through mesh zones at the top of the foot, allowing moist air to exit, and fresh to enter, while a Light Elite cushioning system located in the forefoot and heel helps absorb shock for longer runs, without creating bulk and changing the fit of your sneakers. As for cost association, this product ranks high on this list, but that is to be expected from well made items such as this one. Plus, with the right care, it will last for months, even years.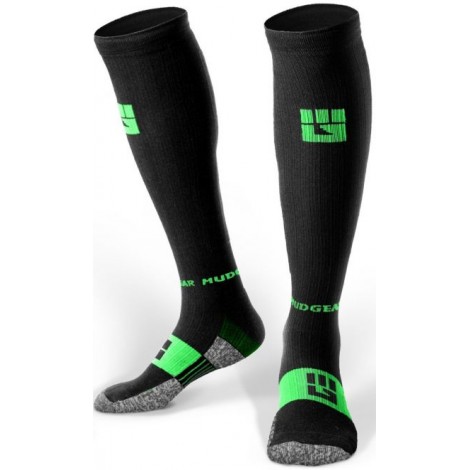 Compression Zone Technology
Padded Heel
Synthetic
Padded Toe Box
Padded Calf
These knee-high compression running socks were designed to be worn during obstacle courses and mud runs, making them more than tough enough to handle anything the trail you're running on can throw at them. The graduated compression helps prevent muscle fatigue while promoting circulation. Moisture-wicking and blister prevention makes this an excellent pair to wear on any run while remaining comfortable enough to wear around the house.
The graduated compression helps foster blood flow in the legs. It's great for anyone with circulation problems, not just runners. It also helps reduce swelling and muscle fatigue after a hard run. The amount of compression is not the same at all parts of the cuff, so you get more at the foot and around the ankle, while a more comfortable amount is present at the top of your calf and below the knee.
The moisture wicking material is supplemented by an extraordinary quick drainage design that will shed water and sweat away quickly, keeping your feet light and dry through even the muddiest of mud runs. These are definitely one of the more expensive options on this list. However, if you're looking for a quality compression pair that can take a beating, these are an excellent option.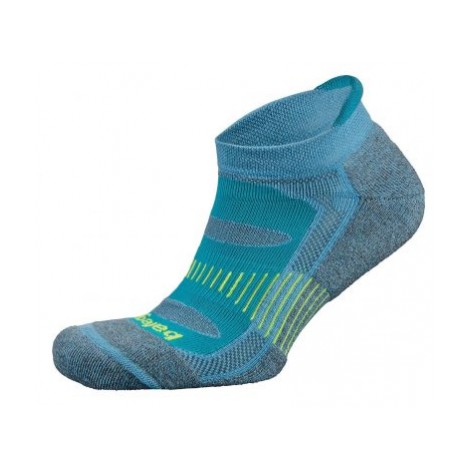 Drynamix Fabric
Seamless Toe
High Heel Tab
Arch Support
Moisture Wicking
Machine Washable
An excellent pair for training in the wintertime. The blend of Drynamix and mohair keep your feet both warm without letting them get too soggy during a winter run. Targeted compression around the arches and a seamless toe ensure a comfortable and secure fit. The deep heel and high heel tab help keep this sock from sliding down during your jog.
The blend of mohair and Drynamix fibers allows for excess moisture to be wicked away while keeping your feet warm during the more frigid months. This added amount of insulation is especially important at the beginning of your run when your body still hasn't generated the desired amount of heat to keep you safe and comfortable.
The specially designed heel tab and extra deep pocket help keep this product in place. This helps prevent blisters, and worse having to stop to adjust your footwear every few feet. Additional benefits of the Blister Resist include arch support, a seamless toe, and added cushioning for one of the best models available for purchase. As for the price point, these are an excellent value. These running socks can get a little pricey, but given the quality of the product, the few extra dollars you would spend are well worth it.
8

. Darn Tough Double Cross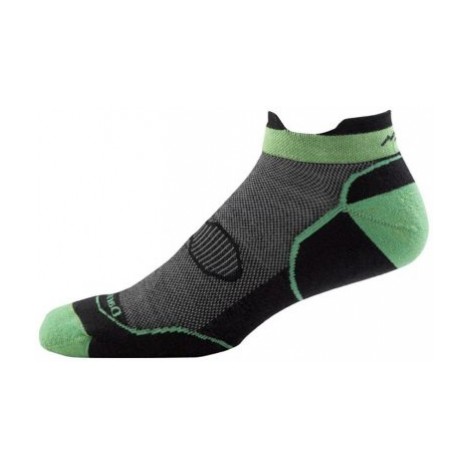 Merino Wool
Waterproof
Light Cushioned Heel
Seamless Construction
Polypropylene Material
This Darn Tough Merino Wool sock is a no-show tab model. It is lightweight and sports a seamless construction. The fit is smooth and comfortable, and it features lightweight cushioning which is just as effective as the heavier version used in their other Merino wool model. It's shorter than most items listed and helps keep your ankles and legs cool while you run.
Darn Tough's Merino wool fabric comes with naturally occurring antibacterial and antimicrobial properties. This wool reduces the likelihood of you developing athlete's foot and odors in your shoes from bacteria.
This unique all-weather model keeps your feet cool in the summer and warm in the winter. It also dries quickly, so you can run in rain and snow without discomfort. At the top of the foot, it features a designated breathability area, especially important in moisture management, while the overall fit is great and well worth a try. You can find this model in the low-to-middle price range. It's affordable and comes with an unconditional lifetime guarantee. That makes it a great deal for a comfortable, high-quality product.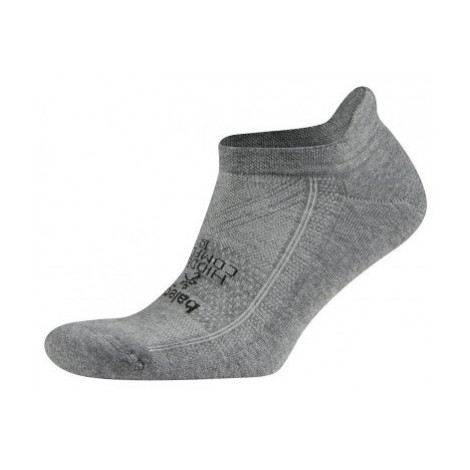 Reinforced Heel
Cushioned Sole
No Toe Seam
Affordable Price
Balega has proven to be a trusted brand on this list, and their Hidden Comfort model is no different. Like the other Balega pairs on this list, they have an extra deep heel to help prevent them from slipping, no toe seam, and are made of Drynamix fibers. The top is made of a thin mesh and the heel and toe are reinforced and cushioned for a more comfortable run.
The extra-plush sole along with the reinforced heel and toe make for an extremely comfortable running model. These are great for people who want to wear something comfortable while also enjoying the protection.
An improved Elastane formula allows these to fit closer and offer more protection than ever before. Along with the non-slip tab, this should ensure they stay right where you want them during your run. The cost is low for such a high-quality item. Good if you want a solid and reliable pair for a lower price than some of the more expensive competitors.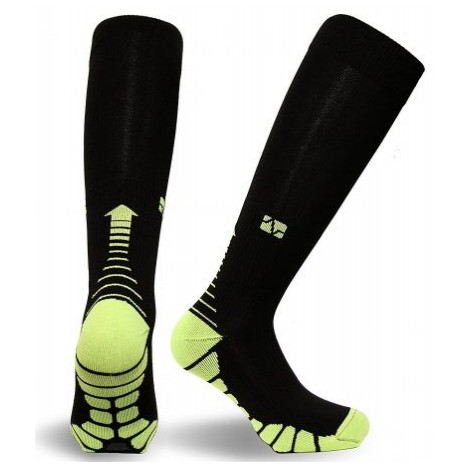 Synthetic Materials
Padded Calf
Padded Toe Box
Spandex
Antibacterial
Sizes Run Large
Prematurely Wear Out
These knee-high compression socks are great for increasing circulation and relieving tension. The stretchy material they are made with allows them to fit the user's leg without being constricting or feeling tight. Quick drying and moisture controlled, the material used during creation helps to repel odor and bacteria growth. And one of the biggest benefits athletes can have from these is the fact that they can speed up recovery time.
These were designed to increase fresh blood to your damaged tissues, allowing for better enhanced athletic performance. Since your feet are the furthest away from your heart, it's important to stimulate proper circulation during exercise.
Made with special materials, this model will actually inhibit bacterial growth. This is a feature that isn't found as often in other pairs. Silver drystat material allows moisture to evaporate and replaces it with an air-flow that provides optimum foot health. Less sweat build-up in the shoe means less odor, bacteria, and blisters. An average cost for high-length compression hosiery. These types of socks can be very expensive. However, this brand offers a very reasonable price for the quality of care provided.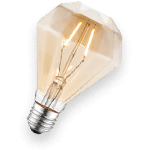 Socks For All Seasons
Running socks are supposed to have more functionality that simple ankle socks, so that they support the foot muscles to run, but also maintain breathability to wick away moisture build up during exercise.
When thinking about your next pair, consider the weather you'll be using them in. Knee high running socks are great for colder weather, or even wet mudding conditions, while ankle socks are perfect for summertime heat.
Sock Shrinkage
Sometimes the materials running socks are made from can be susceptible to shrinking in the wash or dryer. To help prevent this, let your socks air dry after being washed in warm water. Avoid using hot or cold water cycles.
Frequently Asked Questions
q:

Are running models the same as athletic ones?

a:

No. Athletic socks are a good all-around choice for basic exercise but running models are specifically designed for the long periods of pressure put on your feet due to constant movement. Running ones have much better moisture control which is great because the more you move, the more your feet are going to sweat. The fabric used for running models is extremely breathable, usually flexible and helps keep your feet dry.
q:

Is it better to wear thin or thick ones?

a:

This is more of a personal preference, however each type targets different features. Thicker ones can be better for cooler winter months or for those who like extra padding around the foot. Thinner models are good for those who like a little extra room in their shoes or those who tend to have sweaty feet. Thin socks provide a little less padding than thicker socks but again, it's all really just a comfort preference.
q:

What makes a 'good' running model?

a:

Many things can contribute to making a good quality running sock. For those who like low-cuts, having a padded ankle tab is necessary for keeping them from falling down and preventing blisters. For those who like thin pairs, having padding around the heel and ball areas of the foot is essential for providing support and preventing friction. Other features that make a good quality product are moisture management, seamless toe, arch support, and breathability.
q:

When should I buy new socks for running?

a:

This will vary by pair, but generally the following conditions would mean it's time to invest in a new pair:

They no longer fit properly. Generally, this means they've become loose. This isn't limited to compression models. Non-compression ones also wear out and the fit changes.
The padding and cushioning have worn out.
There are holes, rips, or tears.
q:

How long do these tend to last?

a:

It varies depending on how much you run, the materials used, and how well you take care of them.
q:

How can I extend their lifespan?

a:

Only use them for running. This isn't because they aren't good for other purposes, it just means that they will wear down more slowly because you're wearing them less. You can also extend their lifespan by taking good care of them. This means cleaning and drying them according to manufacturer specifications.
q:

How tight of a fit should I get?

a:

Your socks for running, especially compression ones, should never cause pain. If a pair is so tight that it hurts, you need to remove it immediately and get a larger size. You want the fit to be tight and secure enough, however, to reduce slipping and bunching up at the heel and toe. Socks that slip and bunch up are uncomfortable and can cause blistering and pain.
q:

How do I wash them?

a:

Some have special care instructions which can be found on the manufacturer's website and possibly in the packaging materials. Some are washing machine friendly but others are not, so it would be a good idea to do some research before you toss your new running socks in the washer.

Never bleach them.
Turn them inside out before you put them in the washing machine.
q:

Can I dry them in the dryer?

a:

You can, but depending on the type, it may not be recommended. Always check the manufacturer's website or the packaging so you can make sure your socks are dryer safe. If they are not, air dry them, but if they are dryer safe, use low heat.
q:

Can I use my socks to participate in other sports?

a:

Yes, but it is recommended for the longevity of your socks to only use them for running.
q:

How do I prevent odor development?

a:

There are a couple of ways you can prevent odor development.

Wash them between runs.
Wear running shoes with high breathability.
Wear running shoes which have excellent moisture wicking properties.
q:

Can I wear them to work?

a:

Yes, you can, but it is recommended to only use your running socks for running so they will last longer. Generally, people don't see the socks you're wearing when you're out working unless you're wearing shorts, a dress, a skirt, or dress shoes. So, if you're wearing long pants and shoes that completely cover your socks, you can wear them to work in any work environment. Some careers lend themselves to running socks, such as being a physical education teacher and being a personal trainer.
q:

Are synthetic materials better than cotton?

a:

Overall, it's always better to choose a synthetic material for socks rather than cotton.
q:

Can running socks prevent foot injuries?

a:

Models with cushion or padding can help prevent blisters while compression ones can help with circulation and aiding in recovery time.
q:

Should I buy socks or running compression socks?

a:

That depends on your personal preference and needs. If you have been prescribed compression socks or stockings by a medical professional, you should look for a model with the appropriate amount of compression built in.

If you have no medical reason to choose compression socks, then it's completely up to you. Compression pairs are reported to provide many health benefits, even for people who don't have vein disease, diabetes, or other health conditions that require wearing compression hosiery. If you want to cash in on those health benefits, then go for the compression ones.

However, many people prefer shorter pairs or don't like the squeezing feeling that compression socks give them. If you're one of those people, you'd be better off investing in a regular pair of socks for running.
q:

Which is better for running: long or short models?

a:

Again, this one is more of a personal preference. For those in colder areas or those who like to layer, long ones are probably a better choice. They help increase circulation and you'll never really have to worry about your ankles rubbing against your shoes.

Short ones are better for those who like to bring more attention to the shoe or those who don't really like their socks to show. A downside is that they have more of a chance of falling down and your ankles can rub; this is why it's important to find low-cut pairs that have a padded ankle tab.
q:

How necessary is a reinforced heel and toe?

a:

It's not crucial, however, it is highly recommended. These reinforcements can help to better protect your feet as well as the material of the socks. Socks that aren't reinforced in these areas will usually end up with some sort of hole after long-term wear.
Subscribe to our Newsletter