Top-Rated Shoes for Running: 10 Running Sneakers Reviews [UPDATED]
last updated:
Jan 13, 2020
Best running shoes are paramount for your outdoor ventures. Whether you're an experienced runner, or just looking into starting picking running up as your preferred form of daily exercise, a high-quality pair of the best shoes for running is definitely going to contribute to your experience. With a wide variety of running shoes and other running gear available for purchase, it is possible that you are confused in terms of what you need, or that you're looking for some recommendations for models which will suit your personal preferences better than your current pair.
In a Hurry? The most reliable shoes after 29 hrs of research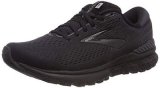 Brooks Adrenaline GTS 19
Why is it better?
Engineered Mesh Upper
Four Available Widths
BioMoGo DNA Cushioning
Blown Rubber Outsole
GuideRails Holistic Support System
Weight: 312g
Heel to Toe Drop: 12mm
In a
Hurry? Editors choice: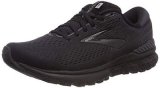 Test Winner: Brooks Adrenaline GTS 19

18
Researched Sources
1267
Reviews Considered
19
Hours Researching
20
Products Evaluated
Shock Absorption
Support
Outsole
Comfort
Fit
By Default
Find Top Shoes for Runners in Our Reviews Below
Criteria Used for Evaluation


Shock Absorption
Every time you land when running, a force that equals five times your entire body weight is generated. While you may not think much of it, this amount of shock can quickly add up. If you've ever experienced pain in your feet, such as in your heel or arch, if you tend to get tired, or your muscles ache, you may want to consider investing in a pair of shock-absorbing shoes for running.
For decades now, manufacturers are looking to find the best possible way of eliminating shock from traveling up your legs. Most often, they will design sneakers with midsoles made to eliminate large amounts of force, allowing you to run for longer, without experiencing pain or fatigue. Methods of doing this vary greatly, but most materials used to absorb shock are foam based. Each brand has its own compound, and even these can vary greatly between models. Nonetheless, there are a few shock-absorbing methods that are most often found in running footwear.
EVA: This foam was first used in running gear about 50 years ago, seeing that it's a material that is very lightweight, but still absorbs and disperses force. It has a number of variants that can be lighter, bouncier, or more durable. It is often combined with traditional rubber to give a product that's both cost-effective and functional.
GEL: Developed by ASICS in the mid-80s, GEL cushioning units are most often placed inside a foam midsole to increase comfortability and durability. They're made with a material that helps absorb shock, preventing it from affecting the foot, thus making it possible for runners to train longer. It's most likely found in the heel area, but flagship models will also feature it in the forefoot.
AIR: The idea to place air pockets inside a pair of running sneakers came in the late 70s from an aeronautical engineer. Since then, most of Nike's high performing footwear has included this type of cushioning, especially running and basketball shoes. At first, air pockets were only inserted into the heel, but nowadays, they often come in a full-length size. They're always caged in a foam unit to maximize durability.
Wave Plate: Mizuno is a brand that does shock absorption quite differently. In the late 90s, they found a way to use a TPU construction in order to disperse generated force, without the usual downsides of foam-based materials. The Wave plate doesn't flatten or pack with use, and offers a great amount of energy return, helping with long-distance runs.
Grid: Saucony's shock absorbing system includes a grid structure underneath the heel that allows for the runner's weight to be placed on more than just one spot, thus decreasing the amount of force that is transferred to the skeletal and muscular structure.
One thing that should be considered with cushioned running sneakers, however, is that you should never go with footwear that is too soft, as it will decrease the speed that you're able to develop. Too much shock absorption can also negatively influence stability, especially at great speeds and when moving in a lateral direction. Heavier users, as well, need to make sure they purchase firmer footwear that will be able to support them.


Support
Just like with your everyday footwear, you need to make sure your running gear supports your foot in the right places. Joint pain, especially in the knees and back is often the result of insufficiently supportive shoes for running, which is why everyone needs to determine the type of shoe they need. In running footwear, sneakers are categorized as one of the following:
Neutral: these shoes have the same density (softness) of midsole both on the inside and the outside of the arch, and are made for users with neutral pronation (normal arches). They don't limit the way in which your foot lands or pushes off, and are the most widely available type. They often come with removable insoles that can be replaced with custom orthotics for those who want a more customized feel underfoot.
Stability: Users with low arches will often need a more supportive shoe that will hug their foot from below, preventing it from rolling inwards. If you tend to overpronate, you may want to invest in a pair of stability running sneakers, as this will prevent issues that arise from daily training.
Motion Control: Users with flat feet will need to wear motion control shoes which are the firmest type of running shoes. These direct the movement of the foot to be anatomically correct, preventing you from putting too much pressure on your joints, or developing injuries.
There's another type of shoe that's made for running, and that's the minimalist running shoes. These are made for speed workouts and competition days, and provide the person using them with a barefoot feel, offering only the most basic type of protection in terms of traction and coverage.


Outsole
Before you spend $100 on a pair of shoes for running, it's highly recommended that you consider the type of outsole that is used on your selected model. Running is an activity that can be done anywhere, at any time (and in all weather conditions), but not all gear is made the same. The outsole on your shoe serves two main functions. On the one hand, it needs to protect you from the obstacles underfoot such as rocks and pebbles, hot or cold terrain, but it also needs to deal with the type of surface you're running on. Asphalt is quite different from the treadmill, hard natural ground found on dry trails, or mud and snow. You will also find that not all shoes will work well in rain or snow, which is why you may want to consider having different running sneakers for different weather conditions.
The first thing you want on your shoes is a traction pattern that's appropriate for your running conditions. Road shoes will work best with minimal lugs and abrasion-resistant rubber compounds that won't wear out from the hard surface, while trail models need to have more aggressive lugs that will help you keep a secure footing on soft, wet or even muddy terrain.
The two most commonly used materials in running shoe outsoles are blown rubber and carbon rubber. Carbon rubber is a hard compound that has a great durability, however, it weighs a lot, which is why it's most often used in the heel section of shoes. Blown rubber is softer, contributes to the cushioning you get from your shoes, and weighs less. However, it is also less durable and may wear down with use quicker.


Fit
The way a running sneakers' upper is designed has a lot to do with with the overall fit. A well designed upper will have the ability to conform properly to the contours of your foot. Uppers are usually made of mesh that is durable and breathable and can stretch to a degree. This is sometimes a hard feat to hit as too much material can make the mesh stiffen, not allowing for a proper wrap-around of the foot, but too little can leave the shoe with durability issues. This is especially true for the road, and has less of a priority in trails, as they are usually made of thicker, layered materials that are naturally stiff, and needed for rougher environments.
The way it fits the foot not only affects the overall comfort level, but it will also provide a much more stable platform in which to run on. A loose or improperly fitting shoe will wiggle, leave room for rubbing, and cause blistering. Some are manufactured bigger or smaller than others, and in which case we will let you know if you need to size up or down to get that perfect fit. The thing is, you will need extra space in the toe-box for when your toes splay, and we've considered this as well.


Comfort
There's a number of things you should consider before making a purchase, but the most important is that your shoes for running are comfortable enough for you to run in them. On a long run, there's nothing worse than a shoe that your feet do not agree with. Aching feet and general foot pain are a leading cause of calling a run off short of the distance, or not going out at all. Shoes with inefficient cushioning can cause a multitude of complications and even lead to bad injuries that can be avoided.
Common injuries that can be prevented with adequately cushioned running sneakers:
Stress Fractures: Stress fractures are hairline cracks in your bones that occur as a result of the constant impact and shock. Shoes with high cushion can soften the impact of your foot to the ground, thus preventing such issues.
Runners Knee: This is an injury that occurs with constant running over-training where the cartilage in your knees deteriorates. There are several ways to contract this issue, but in general, softening the impact of force that your knees are subjected to will help prevent it in some cases.
Shin Splints: Shin splints is another way, to sum up, the intense throbbing of your shins due to swelling or other complications which stem from beating up your legs. They are common when subjecting your legs to the shock of changing routines without being gradual with it or training too hard. Of course, you can ease the beatings your legs take by having adequately cushioned shoes, and they will help.
Achilles tendinitis: As the trend goes, this is another injury that stems from beating up your body. Its signature is inflammation of the Achilles tendon, which leads to stiffness, extreme pain and a bad day. Adequately cushioned options will help in preventing this issue.
Plantar fasciitis: This is perhaps the most well known and common injury. It's characterized by the inflammation of the tissue that extends the bottom of your feet. Although there are many causes of this complication, and many ways to prevent it, having worn-out footwear, without enough underfoot padding is one of the several known contributors to it.
The inner cushioning of the upper, the shoes' footbed, and other cushioning aspects such as a padded collar are just as important as a soft, shock-absorbing midsole — the more cushioning, the better, in general. Your feet take a pounding out there, especially if you constantly run double-digit miles. In the case of a shoe with inadequate inner cushioning; long miles will result in brushing off the inner layer, and if too rough, will lead to blisters. The same occurs with the collar. A properly padded collar will ensure constant rubbing does not lead to skin irritation. You want something that your feet will be happy with. Make sure they have adequate cushioning and are comfortable enough to get you through the miles.
Breathability
A shoe that does not allow adequate airflow will leave a runner more susceptible to a number of problems, including a build-up of heat as it's not able to escape easily or efficiently, which then leads to even more issues. Overheating is regulated by airflow that is allowed through the mesh upper of a running shoe, if there is not proper ventilation the temperature inside your shoe will build causing excessive sweating which will ultimately lead to blisters and allow bacteria to grow, yielding the perfect environment for unwanted odors.
Weight
In an endurance run, every ounce counts, and every shed ounce makes a difference — no need to carry around any more weight than needed on your feet. Models nowadays are made of quality materials that are both durable and lightweight, so finding running shoes that weigh close to nothing but still provide ample protection and lasts is completely possible. An example of such advanced materials is the EVA (Ethylene-vinyl acetate) compound that is used in the midsole make-up of a large number of running sneakers. It is a material that is soft but durable and very light in weight. When looking for lightweight choices, our sights were set on models that were lightweight in comparison to most others. For road, the average weight would be around 9.5 to 10 ounces for a single shoe with anything under 8 ounces extremely light. For trail, average weight is around 10.5 to 11.5 ounces as they usually contain more protective features which raise the weight.
Expert Interviews & Opinions
Most Important Criteria
(According to our experts opinion)
Experts Opinion
Editors Opinion
Users Opinion
By Default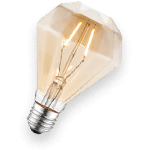 Training Tips
If your new to running, or a more advanced runner, there are a variety of training methods that can help you reach your next goal.
For speed, work in some interval training during the week, where you increase your speed for a quarter to half mile (or, select a timeframe, something like 30-60 seconds), then recovery for a short time. Repeat 4-5 times during the run.
For distance, have a 'long run' day, where you aim to go longer distance wise. Increase this mileage every week by 10% until you hit your goal!
Arch Types
Different people have different shaped arches, which can determine the level of support you need from your sneakers.
Place some paper on the ground, and dampen the bottoms of your bare feet. Step onto the paper to make an imprint of your foot. If you see a sharp 'S' shape, you likely have high arches. If you see little to no 'S' shape, it's likely you have fallen, or flat arches. Check with your local running shop to see which kinds of support you need to perform your best, based on your arch type.
Other Factors to Consider


Style
The terrain and specific usage of a pair of runners is a critical aspect that should be obvious and needs to be emphasized. There are too many types, for too many specific purposes to not know exactly what you need. The two main types of shoes for running are trail-specific and road-specific, but there is a large number of other categories, including shoes that offer arch support, are neutral in support, extra cushioned, zero drops, minimalistic or barefoot, some made for cross country, some specific for long distances, and some made as trainers or for sprints. There are several differences that you can expect from the different types of runners, and those about road and trail shoes are described below.
Trail models are made to withstand the bare environment, which includes terrain from dirt to mud and everything in between. On the other hand, road footwear is made specifically for use on hard paved surfaces or tracks, and these types of running sneakers are typically more light in weight. Trail models will seldom feature lightweight, breathable Flyknit uppers, unlike road shoes, as their main purpose is to perform in rough conditions. Similarly, you won't see any road options with deep lugs or aggressive outsoles as a flat profile is needed for flat surfaces, and aggressive outsole profiles on trail running shoes are made to bite the dirt.
Common Features to expect on Trail Models
Aggressive tread on the outsole
Deep Lugs
Waterproofing or Water Resistance
Gore-Tex Linings (Can be found on a few road runners)
Heavier in weight, more durable material
Integrated Gaiters
More material layers
Quick-laces
Less breathability in the upper's mesh
Extra/Thicker overlays
Thicker, pronounced toe bumpers
Stiff
Common Features to expect on Road Models
Lightweight, breathable mesh uppers
Outsole profiles with more surface room/flat profile
A lot less in weight
Much more flexibility


Flexibility
There's nothing worse than stiff shoes for running, especially one that's supposed to help you perform better through intense exercise. Pair that with something that does not provide adequate responsiveness or return of energy and you will have yourself one heck of a time enjoying your runs, and your performance is sure to suffer greatly. Running shoes are generally made of fairly responsive EVA foam-like rubber that acts as a spring, and bounces back when force is put onto it. Not only does EVA provide a nice bounce to each step, but it is also fairly soft and flexible. To add more flexibility to the articulation areas of the toes and forefoot, companies now include segmented outsoles, or "Flex grooves" to promote more of a bend with a breakthrough in the generally "stiffer" outsole material.
Trail models are generally stiffer, and rank lower in flexibility, while some road models such as seen in the Flyknit series can be rolled up they are so flexible. Then, there's everything in between. Just weigh out your options because shoes for runners that flex extremely easy naturally won't generate much force in return.


Bottom Line
Shopping for athletic gear can be an intimidating task, but once you've found what works for you, you'll have a go-to model you'll greatly enjoy. Footwear made for running and is no different. If you're a first-time shopper, you can follow the simple steps below for a pair that will serve you well:
Set a budget. Running footwear can be bought for $30, and they can cost upwards of $200. The price will most often reflect the quality and durability you can expect, but you can also take a look at older models of flagship running sneakers in order to get a high-quality product at a slightly lower price.
Determine your pronation. If you happen to overpronate, or need custom orthotics, you may find that your choices are slightly more limited.
What type of surface will you be running on? Unfortunately, most running sneakers won't be able to handle trail and road at the same time, so if you plan on hitting both, you may need to purchase two pairs of footwear.
Consider any other requirements you may have. If you want to run in winter or rain, you may need to invest in GTX runners. Or, if you're located in a hot climate, you should prioritize breathability.
Try on the shoes for running before purchasing. The best thing to do is go to a brick and mortar store and try on a few models to see if you get the best fit. Running shoes should not require breaking in, and need to fit you snugly but comfortably. Unfortunately, some simply won't work for certain foot shapes, so it's best to know before spending your hard-earned money.
Don't forget to take good care of your shoes. Make sure they're able to dry between wears, and clean them as often as necessary (just don't chuck them in the washer or dryer).
Once you've worn your running sneakers for a couple of months, consider the aspects that you liked and the ones that need improvement. Go from there for your next purchase. Finding the best pair may take some time.
Frequently Asked Questions
q:

Brands/Companies: Who makes the best, highest quality running shoes?

a:

There are several brands that have been around a long time, that provide extremely high-quality models. It's difficult to pinpoint the best as that's a relative question, but the highest rated, biggest, and most well-known companies are Adidas, and Brooks for a running specific brand. Unfortunately for 2018, Adidas didn't have an option that made the list, but they have plenty of options out of later years that are still amongst the best. There are also brands such as Hoka One One, Salomon and many others that have set a permanent foothold in the running industry, so there isn't one best, just a best according to your preferences.
q:

Types: Who are Stability Shoes for Running for?

a:

Stability models are made specifically for runners who have pronation issues. Typically, they correct issues that revolve around a foot that lies naturally at an awkward angle, causing it to roll inward. Stability or support products provide cushioning that corrects the awkward angle and compensates for it allowing the runner to experience a natural run.
q:

Types: Who Are Neutral Running Sneakers For?

a:

Simple, they are for those who don't need any extra arch support or pronation support. If your foot angle in normal, and you don't have issues with supination, or over-pronation, then a Neutral is all you need.
q:

What's the Best Way to Wash My Pair?

a:

Let's face it, despite the breathability, the long miles will inevitably lead to odors that you will want to wash out. The fact is, putting them into a washing machine will only ruin them. There's no easy way to clean them, but there are plenty of products available to remove odor. Since bacteria growth is a leading cause of odor, putting them in the freezer may help somewhat, as the extreme cold will kill bacteria. But, If they are on borrowed time, it's probably best to just replace them.
q:

How Will Rain and Moisture Affect Them?

a:

Fortunately, most models nowadays are stitched and glued to be able to withstand water, and prevent water damage, unlike models of the old days that would suffer and fall apart due to moisture. Most are made to combat the accumulation of moisture as it happens when your feet perspire during runs, so typically integrate materials that are quick drying. Although, you need to make sure not to take it as a hint to run in the rain with inadequate shoes, as not all are made with the ability to grab traction on wet surfaces.
q:

What Are the Good Running Shes for Women?

a:

Although women's feet will have slight anatomical differences than that of men's, the important aspects that a shoe needs to provide to be effective remain the same, and companies generally do a good job in compensating for the differences in feet structure from women's or men's version. The best option for men, and for women will generally be the same, just get the women's version and you will be blessed with all the great features and a perfect fit specific to your foot's structure.
q:

Can I use my regular shoes for running even though they're not made for it?

a:

You can, but it's not the smartest thing to do, and we do not recommend it. They are made for the high intensity, long miles and to combat the constant slapping that your feet will be doing to the floor. These factors combined, and with regular everyday shoes, your feet will end up with aches and pains. In the long run, you may just end up with permanent injuries that could be avoided by using the correct gear. We don't recommend taking chances with your health.
q:

How Many Miles Can These Sneakers Last?

a:

A good product should last from 300 to 500 miles. If they call it quits coming up around 200 miles, they are not quality. A great model will hold up all the way until you get bored of them. They are out there.