10 Best Everyday Shoes – 2022 Buying Guide
In a Hurry? Editors choice: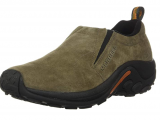 Test Winner: Merrell Jungle Moc

What makes an everyday shoe special is that it must cater to a variety of occasions, activities, and terrains. An everyday shoe may be suitable for one person but not for another person, so you must pick the correct shoe for your lifestyle and needs.

Some of the most important things to consider when buying an everyday shoe are comfort, support, and breathability. How the material feels against your skin, how the shoe fits, and what it looks like is also important.

Everyday shoes will be worn a lot more than some of your other shoes so they must make your feet feel comfortable and relaxed otherwise you will not want to wear them.

We have reviewed and selected some of the best everyday shoes on the market now so enjoy purchasing your favorite pair! 
Standout Picks
Criteria Used for Evaluation
Style
The style is the first thing that people notice when they first look at a pair of shoes.
Not only is the style of the shoe essential aesthetically, but the functionality it provides is also key to creating a supportive and comfortable fit.
With so many styles and designs to choose from, it may be difficult at first to find the best shoes by only judging their appearance.
Some shoe designs are incredibly functional, while others are not. How can you tell the difference? First is the quality of the materials used in the creation of the shoes. Thin, soft materials may seem attractive in style, but the quality is usually poor; stains are easily created, and holes can tear through the fabrics with very little use. You'll want to make sure the materials used in your shoes are durable and long-lasting.
Another aspect of style is the length and fit of the shoes. You may have noticed that there aren't any over the ankle styled shoes listed on our best list, and there's a reason for this. While taller shoes and boots make an excellent choice for providing a secure, stable fit, the extra material around the ankles may be too stiff or constricting for everyday use.
If you're planning on wearing a pair of shoes every day, the style needs to allow for ease in your movements.
This is why most styles of everyday shoes are going to be lower cut designs that form underneath the ankles. The only downside to this style is that if the shoe doesn't provide enough cushioning around the ankles, the shoes may potentially rub against your skin and cause blisters.
Along with the low cut, ankle style comes the convenient slip-on shoe design. We all love this style for the convenience that it provides, but it's also important to make sure that the simple shoe design offers support and comfort to the bottom of your feet.
If you look at the slip-on styles we provided in our best list, you'll notice that the outsoles all come with lightweight traction and durable soles; features like this are essential for bringing functionality to this type of shoe style.
Overall, the style of your shoes goes hand in hand with the shoe structure, and since everyday shoes are meant to be worn on a consistent basis, you'll want to make sure you're choosing styles that deliver all-around quality.
Versatility
When choosing one pair of shoes to wear on a daily basis, versatility is the key to success.
The overall design and features are what contribute to this vital point. Your shoes should embody a style that can work with a large variety of clothing styles and provides comfort during all your activities.
Many shoe styles that are versatile in their appearance are due to the minimalistic design and color selections. Most commonly, shoes that are created with neutral colors make a better choice for everyday use and tend to correlate better with more clothing styles.
You want the design of your shoes to work in all types of settings, from work, school, home, and basic activities. Lower cut, or slip-on shoes, are perfect for this as the shoe style is comfortable to wear and allows for flexibility in all your movements. The versatility of this shoe design also allows it to be worn during all seasons, from winter to summer.
Another highly important aspect of versatility is the shoe's structure as well as the comfort that the shoe provides. When planning to wear shoes for long hours at a time, or on a daily basis, it's essential that your shoes offer features that help to keep your feet relaxed and at ease no matter what you're doing. Shoes that are built-in with cushioned insoles or shock-absorbing outsoles are essential for keeping your feet happy and healthy.
Overall, when selecting a proper pair of everyday shoes, it's important to consider all aspects of the shoe, from style to features, so that you can make sure your shoes are going to provide you with the versatility and reliability that you need.
Comfort
No matter what type of work or activities you do throughout your day, if you're wearing uncomfortable shoes, accomplishing any task is going to be much more difficult.
If you've worn poor quality shoes during a long day, you know that the pain and irritation they cause can make the day seem like it lasts forever. Uncomfortable shoes make it hard to stay focused on current tasks and prevent the user from wanting to stay active and on their feet.
Since comfort is extremely vital in any successful shoe design, we wanted to break down the most productive features found in any good quality shoe.
First, for any low cut sneaker designs, you'll want to make sure the backs of your ankles in the shoes are protected and prevent the possibility of blisters. Many shoe companies do this by adding light cushioning around the ankle collar of the shoe.
Comfort is most commonly viewed as cushioning that helps to keep your feet at ease. If you spend long hours on your feet standing or walking, cushioned insoles make an excellent choice for easing the pressure away from your feet.
Flexibility is another aspect that is key to providing comfort in your shoes. Stiff shoes are difficult to break in, and if the materials come in contact with your skin, it can cause a lot of irritation.
Durability
When planning on wearing one pair of shoes on a consistent basis, reliability is a must.
No one wants to go through their day with cheaply made shoes that create holes in the materials and cause discomfort to the foot. Everyday shoes need to be functional in their use by providing long-term reliability and durable materials. You may be thinking, how do I know if my shoes are going to be reliable over time? We'll explain.
Some materials are better than others; some are cheap and basic while others are more high quality and functional. Believe it or not, but the use of synthetic materials in the creation of any shoe is more reliable than natural materials like leather. Synthetic materials are usually created for specific functions like moisture control and flexibility. They also take on wear and can be cleaned much easier than other materials.
Along with the overall materials comes the outsoles. Outsoles are created for different functions like keeping pressure away from the foot, absorbing impact or creating traction and grip. Cheaply made outsoles will separate from the rest of the shoe over time, and once that happens your shoes become unsafe to wear.
When choosing proper everyday shoes, check the stitching and the features that the outsoles come with. You want them to be able to provide you comfort on any surface and withstand any rough contact that may occur.
A high wear area on any shoe tends to be the toe area. Thin materials will allow holes to be created quickly through the constant contact of your foot and the shoe. Some shoe companies equip their shoe designs with a durable toe cap to provide extra protection around your toes and ensure that the materials will stay intact.
Features
You can buy a basic pair of sneakers that look attractive in style, but if there are no extra features provided in the making of the shoe, they're either not going to last very long or will cause your feet discomfort.
Shoe companies add additional features in the creation of their shoes to enhance comfort and the overall use of the shoes. Most features target a specific goal, so if you're looking for some extra functionality in your shoes, this is where you'll want to focus.
Moisture control tends to be something that people seek out in the design of their shoes. When enclosing your feet in one pair of shoes for long periods at a time, your feet may become clammy, causing sweat and odors. While this seems small, it can turn into a variety of health concerns so wearing socks and shoes that help keep the moisture out is recommended.
As you can see from our best list, many shoe companies use a variety of materials and technology to equip this feature into their shoes.
Along with moisture control comes proper air circulation and breathability. Shoes that are created with mesh in the upper or the inside lining are great for keeping your feet cool and dry. Not only does this material allow for the right amount of airflow, but it also provides a lightweight, flexible feel that helps your foot to move as it needs.
Innovative technology is commonly used throughout the entire shoe designs nowadays. This allows the shoe companies to focus on small, specific details of the shoe while providing functionality in every area. This technology is also commonly used to create shock absorption and impact protection in the midsoles and outsoles of the shoe. A good quality shoe is usually constructed with unique enhancements to help keep your feet relaxed during any movement.
10 Best Everyday Shoes
The most comfortable option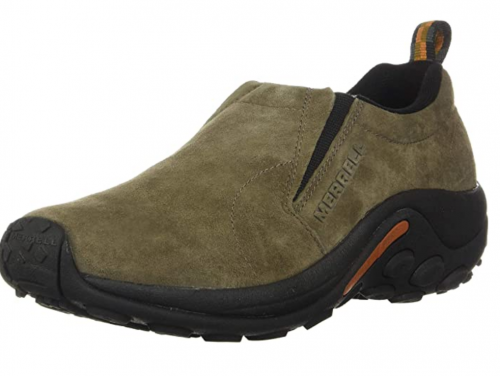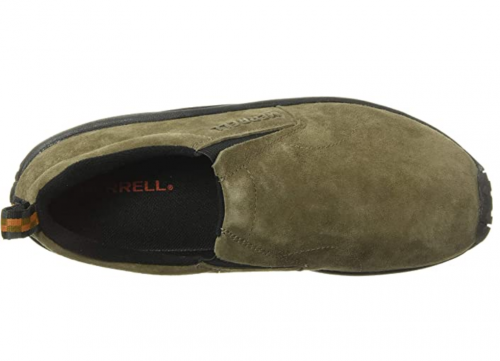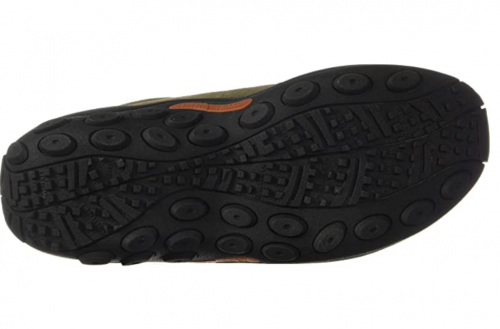 A comfortable, sturdy shoe made for casual outdoor fun. Supportive yet comfortable for a simple walk in the woods, good looking enough to wear on a casual night out.
They slide on with ease and the suede offers a touch of class, plus the aggressive pattern gives you traction when you need it. The adjustable fit makes them fit almost any foot comfortably.
The shoe slips on and fits like glove to any foot. The fit makes the shoe very comfortable to wear, thus making it an all-day shoe no matter what your day involves.
These comfortable everyday shoes are made for walking, unlike some of the other shoes on this list that are used for walking but designed for running.

The overall best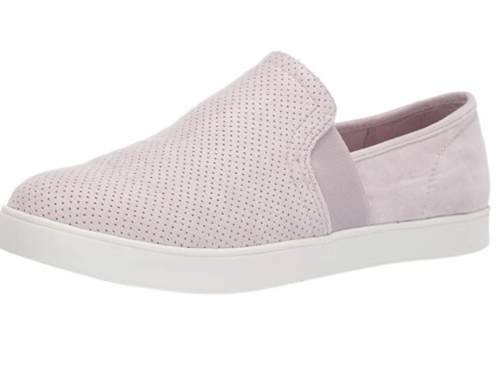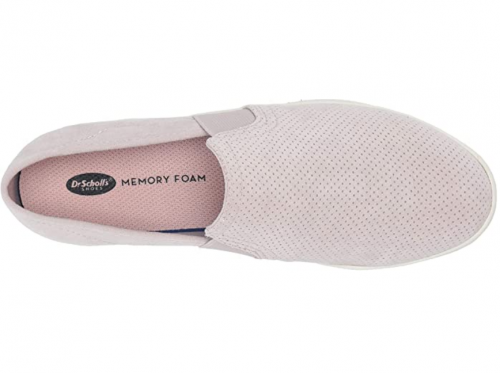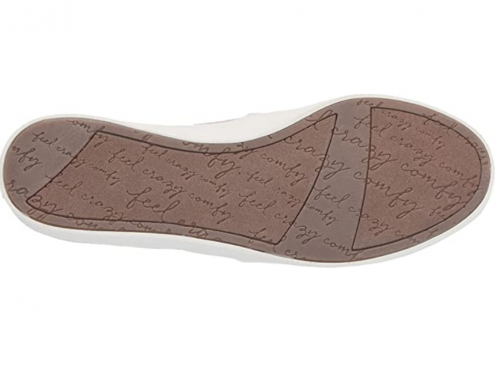 Known for their comfortable memory foam insole, the stylish Dr. Scholl's Luna sneakers are great for wearing all year round!
The women's sneaker offers a slip-on fit that provides complete flexibility due to its twin goring panels, allowing your foot and toes to move freely. The smooth or microfiber upper provides further flexibility, and the material is super soft against your skin. 
The shoe has a synthetic outsole that is extremely flexible, however, the choice of material may cause it to lack durability when wearing along some terrains. The slip-on style sneaker comes in 10 different shades, offering you plenty of colors to pick from.
It also includes perforated detail and varies in size, including half-size options. Sold for a low price, these comfortable sneakers are a fantastic buy, however, be aware that some reviewers question the shoe's lack of durability. 

The best rated on Amazon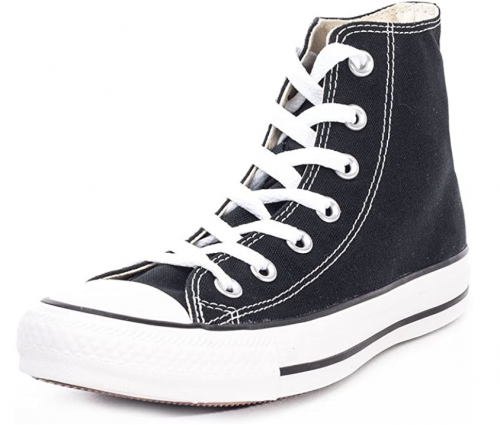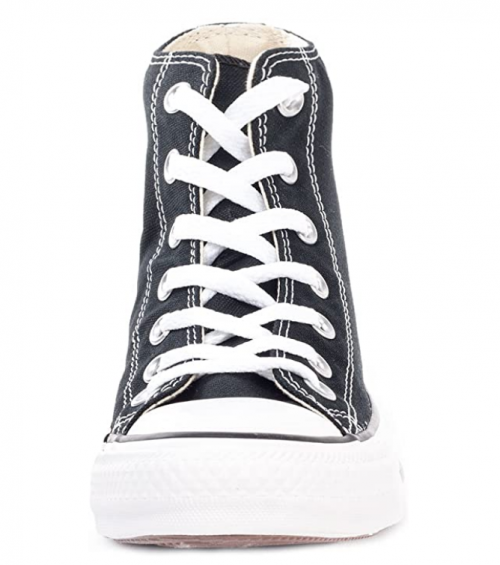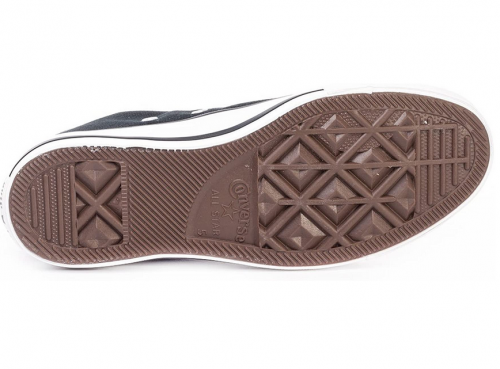 Great with jeans or just about anything, this pair is made to hit the road in both style and comfort. With a vast array of colors to choose from, you can pick and choose to your heart's content.
Furthermore, they are made with medial eyelets to give better airflow. In addition, the canvas upper is lightweight and comfortable; providing a decent amount of flexibility.
Responsible for giving you a comfortable stride, this insole does well in helping you to retain that perfect balance between cushion comfort and support. Moreover, a day in these will have your feet thanking you for the purchase.
Strength, sturdiness, and longevity come to mind when contemplating the technological advances of a vulcanized rubber outsole. This is an outsole ready to hold up to the daily bombardments of daily wear.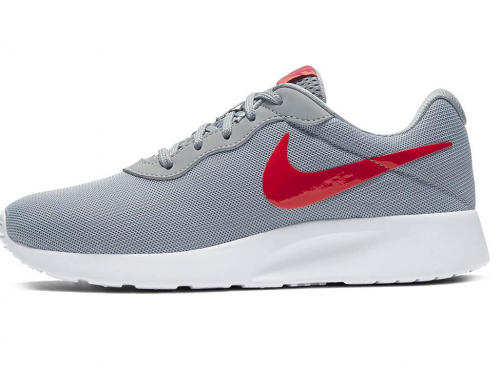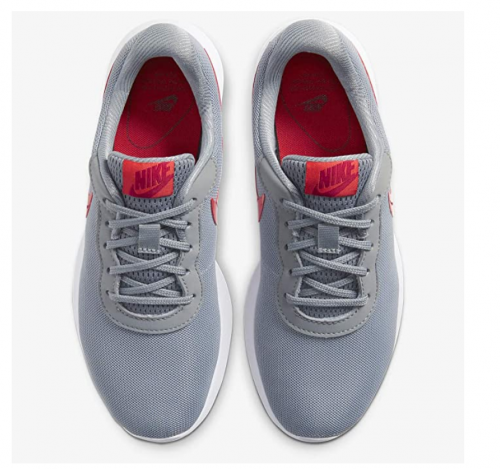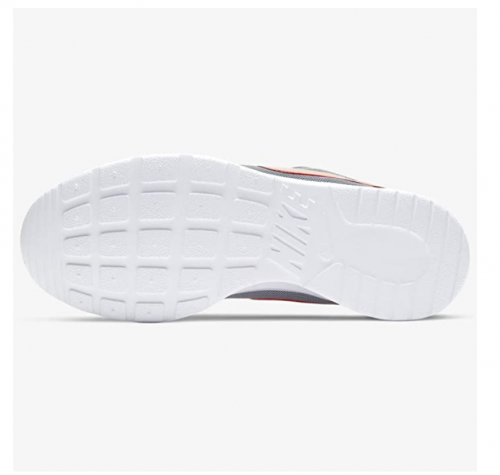 The Tanjun by Nike is a lightweight shoe made of a textile upper. In addition to the breathability, this is an upper with a great visual aesthetic to it.
The midsole is tough enough to serve as an outsole, and the unit-sole adds to the lightweight feature of this product. This unit-sole, also, does well at providing good shock absorption and cushioned support, as well.
The midsole and outsole are injection molded as a single unit or unit-sole. This lowers the overall weight of the shoe; thereby, providing you with less-fatigue, as the day wears on.
This pair is highly breathable by design. This means it is great for hot days and will aid in maintaining a cool environment. Moreover, this design reduces overall weight.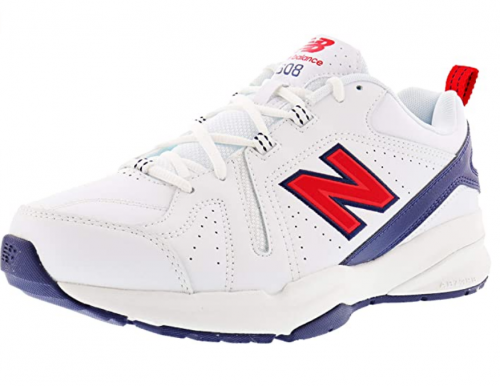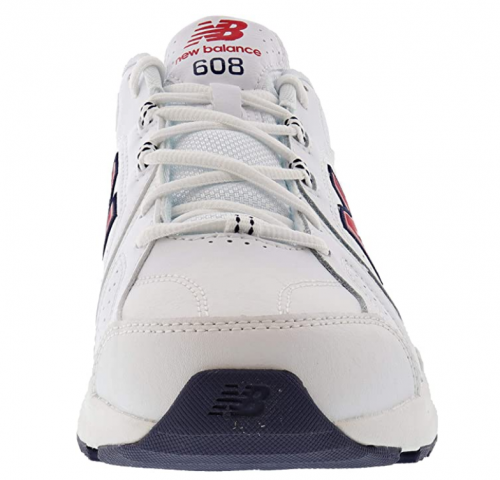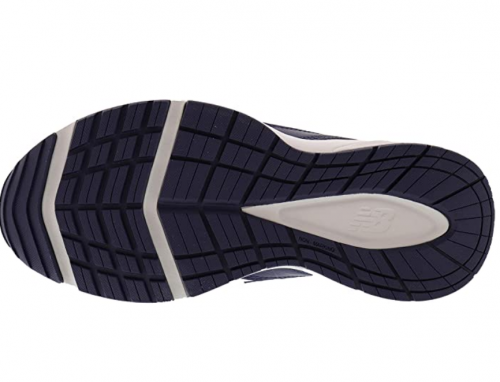 Comfortable, flexible tennis shoes that can be used for some light running plus walking.
Rubber made, with New Balance's trademarked Abzorb technology that increases cushioning and compression as well as resistance.
These are made for walking, it is their primary use. The miles add up in this supportive yet understated shoe. Supportive yet good fit for wide feet.
The soles will not mark up a boat or any floor, which means you can wear them anywhere and not worry about leaving a mark. This also means friends with boats will love you.

6

. Adidas Puremotion Adapt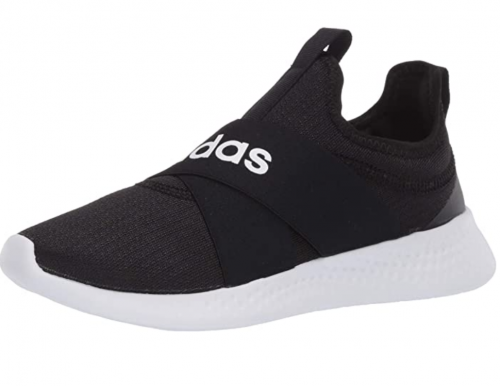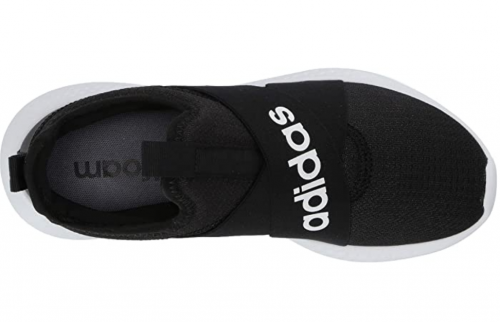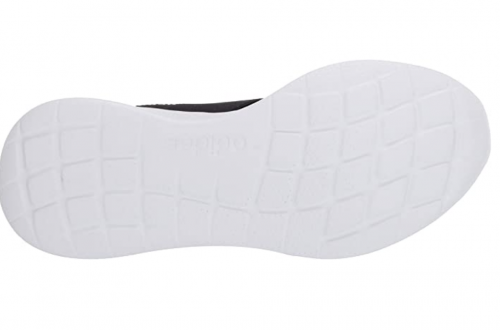 Known for its sharp minimalistic look, the Adidas Puremotion Adapt running shoe will make your feet feel supremely comfortable from the moment you wake up to the minute you fall asleep.
The revitalized shoe from Adidas has a cushioned Cloudfoam midsole that works by molding to the shape of your foot making it feel sung. The technology also provides a good level of cushioning that supports the base of your foot and protects it from impact. 
The running shoe features a textile upper that has elastic straps in place of laces making them extremely easy to slip-on and slip-off. The elastic straps and fitted upper create a snug sock-like feel when wearing. The design also ensures the running shoes stay firmly on your feet and provide the correct level of support. 
The Adidas shoe has a synthetic outsole, making the running shoe a lot lighter. The synthetic material ensures your feet stay well ventilated. However, the synthetic outsole makes these shoes, not the most durable option which may impact some wearers.

7

. Toms Seasonal Classics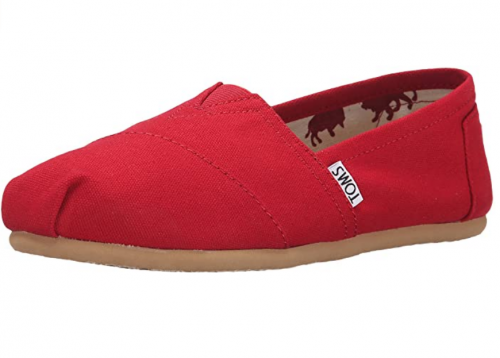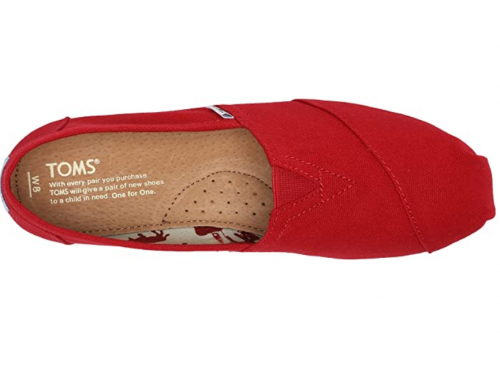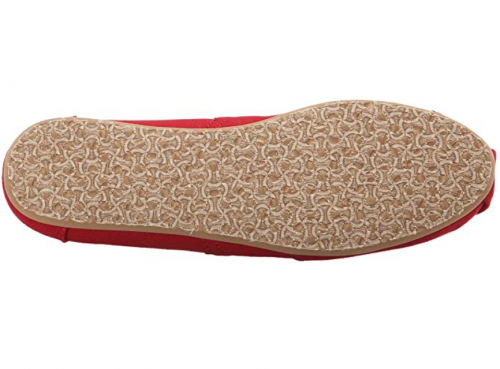 Toms is an excellent brand due to their quality made shoes; for every pair of shoes bought, Toms will give away a free pair to someone in need. Not only will your feet feel right in the comfort of these shoes, but you'll also feel good knowing your purchase made a positive difference in someone else's life.
The canvas materials equipped with these shoes are durable and firmly fit around the foot while the suede footbed provides comfort to the bottom of your feet.
Toms creates their shoes with a plush yet sturdy suede footbed that forms to the arch and curves of your feet while providing comfort and support. This footbed comes with perforated holes in the arch of the material to help provide breathability and eliminate moisture. The functional footbed is what makes the shoes comfortable enough to wear every day for long periods of time.
This style of shoe is trendy amongst teens and adults. To extend the versatility of the shoes, Toms created a large selection of colors and patterns to choose.

8

. New Balance Fresh Foam Roav V1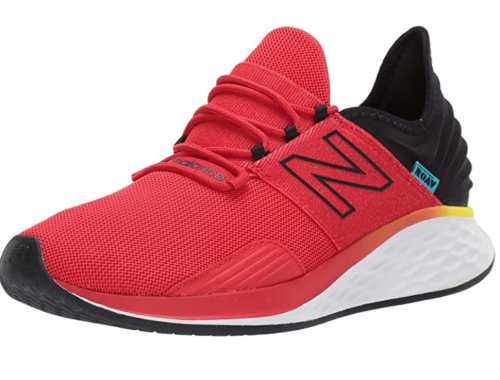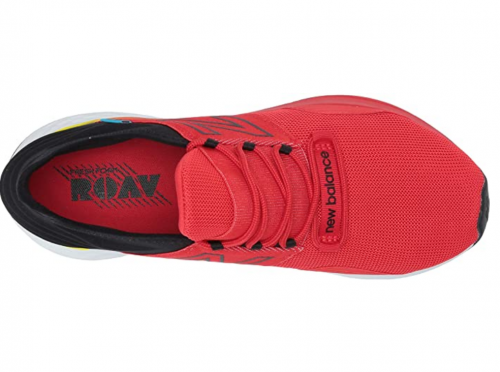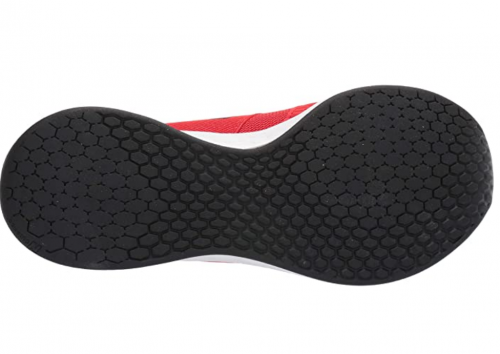 The New Balance Fresh Foam Roav V1 sneaker is the perfect everyday shoe. Showcasing a casual athletic style, this cushioned running shoe is extremely comfy you will not want to take it off!
Built with a Fresh Foam midsole, this feature provides a lightweight and ultra-cushioned base that will feel like heaven against your feet. 
Known for being a fantastic neutral running shoe option, these New Balance shoes feature an ultra-heel design that works by cleverly hugging the back of the foot, providing a high level of support when running. The sneakers have been constructed with an endurance outsole that provides superior durability, particularly useful when running along high-wear terrains. The lightweight shoe also has an 8mm heel-to-toe drop.
The shoe is available in over 40 designs, meaning you will be spoilt for choice! The shoe is being sold for a mid-price and is available in wide options, making them ideal for larger feet.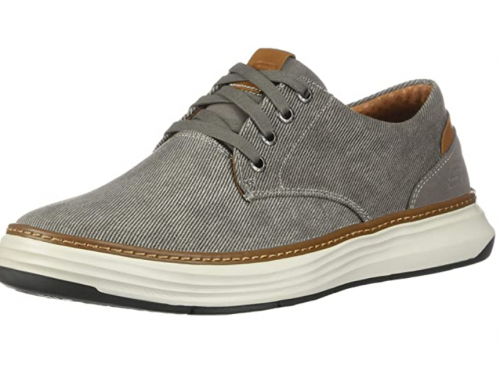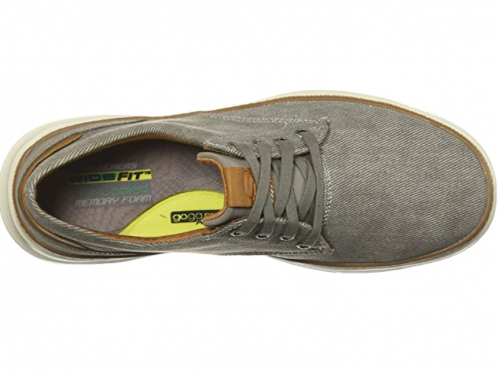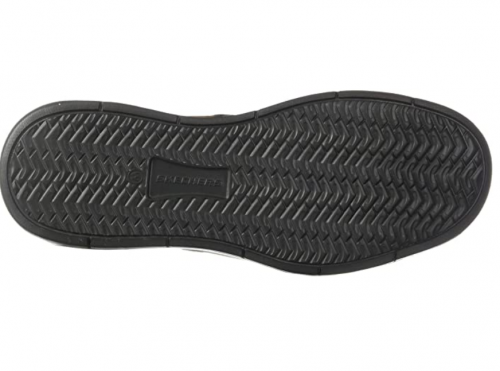 The Sketchers Moreno Canvas oxford shoe is known for its air-cooled memory foam that provides instant comfort and pressure relief after a long day on your feet.
This memory foam is made up of multi-layers consisting of a molded dual-lite base material, a gel-infused, high rebound memory foam, and a moisture-wicking insole. As well as being comfortable, the shoes will also ensure your feet stay well ventilated. 
The outsole is non-slip, preventing any accidents occurring when walking on wet or uneven surfaces. The upper is made from a good quality canvas material that is both durable and flexible, allowing your foot to move easily. The men's shoes have laces, allowing you to customize the fit. A tongue and high heel provide further support when it comes to the fit.  
It features surface stitching detail, adding to the shoe's sophisticated design. Available in wide sizes, these shoes are being sold for an affordable price making them a great deal if you want a pair of shoes that look more expensive than they are.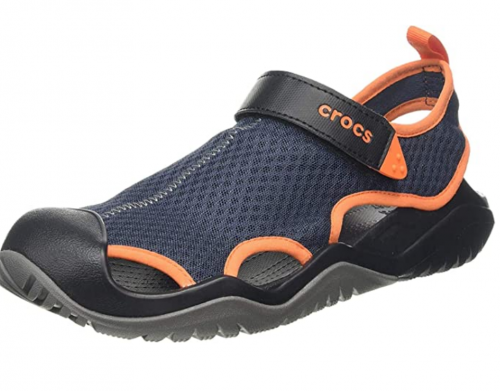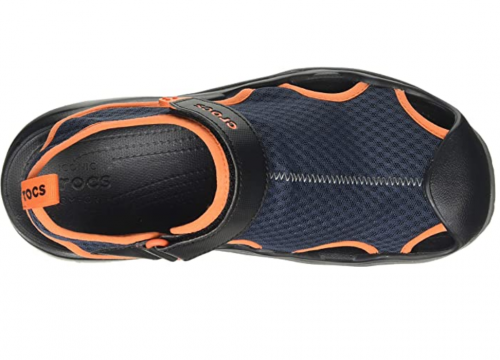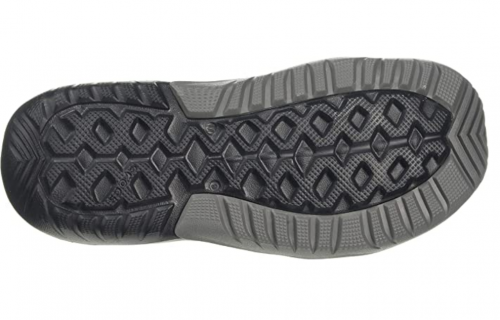 Crocs shoes are comfortable yet functional, made for the man who wants a simple shoe in the summer that can be worn to great outdoor events.
Designed to help you stay cool in the hottest of summer days, while still protecting your feet from the dangers of being barefooted. Crocs are the epitome of a comfortable shoe.
Crocs are sandals that are designed to be worn every day. This is evident in their construction, for they help keep your feet protected, yet cool. In other words, Crocs are the definition of a comfortable shoe.
In water, Crocs grip well due to a supportive sole. Therefore, this a good shoe for those who love to enjoy the summer weather outdoors.

Subscribe to our Newsletter