Best Trendy Shoes For Teens – 2021 List
last updated:
Mar 24, 2021
Shoes for teens is a tricky business. What is trendy and fashionable one day can quickly turn into old news at the drop of a fedora. We wanted to make sure that we selected designs that not only meet the demands of picky teens but were comfortable enough that they will actually wear them. The styles that we selected are built to be comfortable enough to transition from school to after-school jobs and activities and come from trusted brands that are able to hold up to whatever your teen can throw at them.
The current trends that we selected are not only the most fashionable designs out there on the market, but they are also incredibly functional. In this guide, we have compiled a list of the most on-trend kicks for busy teens.
In a Hurry? The test winner after 4 hrs of research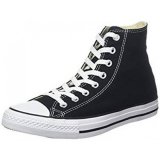 Converse All Star
Why is it better?
Canvas upper
Lace-up high-top
Medial eyelets
Recognizable style
Decorative stitching
In a
Hurry? Editors choice: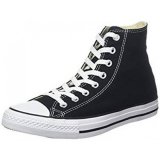 Test Winner: Converse All Star

Style
Comfort
Fit
Brand
Value
By Default
Top 11 Shoes for Teens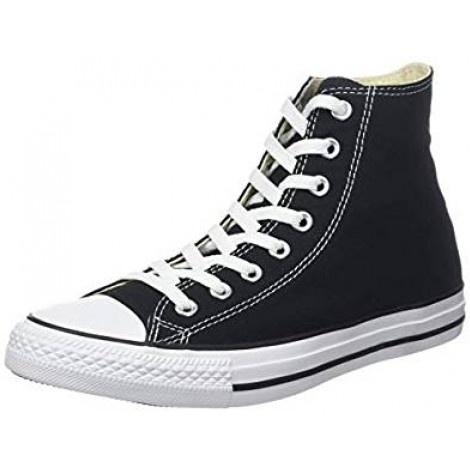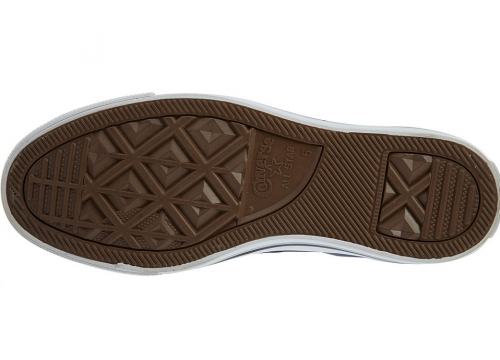 Canvas upper
Lace-up high-top
Medial eyelets
Recognizable style
Decorative stitching
Tight
Bottom sole separates
These high tops will forever be one of the most popular choices of shoes for teens all over the world. They are textile, and the material comes in all shapes and sizes - vibrant colors and striking patterns. They are lace-up, and you can change those laces to whatever you like, which furthermore eases the way you can make a statement with these. The insoles are Ortholite, providing you with cushioning and breathability. Besides having regular eyelets, medial eyelets exist as well, but no laces go through them - their sole purpose is improved airflow. The unmistakable ankle patch serves as a reminder of the origins of the sneakers!
Converse All Star is one of the most well-known and renowned footwear styles. It's great for anyone that likes the punk-rock scene, for sporty people, boho cultures and hippy enthusiasts. It's the perfect versatile shoe - it can blend into any kind of outfit, be it casual, formal, or even wedding attire!
The included Orholite insoles are the best option for any kind of footwear you have to wear on a day to day basis. The cushioning and the fit will never change, no matter how long you've worn the sneakers for. The PU foam on the footbed makes sure you get all the air you need, and the moisture management resolves all unpleasant odors!
Converse has got to be one of the most recognizable brands in the world, and surprisingly, their shoes do not cost a fortune! These shoes for teens are medium-priced, and they bring a lot to the table, so they are always a steal!
2

. Buffalo London Classic Kicks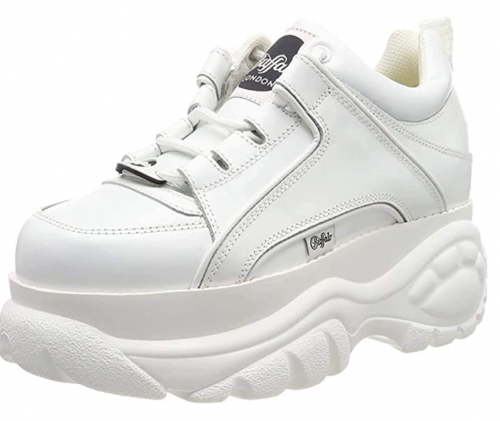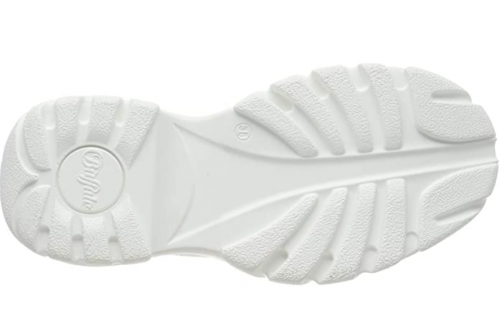 Made from genuine leather
2-inch platform
Unique color options
Clunky sneakers are a trend that is slowly picking up steam since they hit runways in late 2017. Today, the trend has hit full force and trendsetters everywhere are flocking to this unconventional sneaker. Buffalo London has captured the essence of this trend more than any other brand out there on the market, which is why we selected their Classic Kicks style to top our list.
Love them or hate them, this chunky style isn't going away any time soon. The good news, however, is that trendsetters everywhere hail this design from Buffalo London to be incredibly comfortable to wear all day long. The outsole is composed of pristine white genuine leather, which makes them a cinch to wipe down when they start to get a little dirty.
We love this style because it comes in a variety of unique color options that is sure to draw attention without being overly flashy. It also boasts a platform that measures to be just over 2 inches, which can give you a little extra lift while also absorbing the impact of standing on your feet all day long.
For teens on the bleeding edge of fashion, this design from Buffalo London is a great choice. We love them because they are incredibly comfortable, and are constructed from premium materials that hold up incredibly well and clean up very easily. They clock in at a pretty steep price point but are worth every penny for teens that want to stay on top of current trends.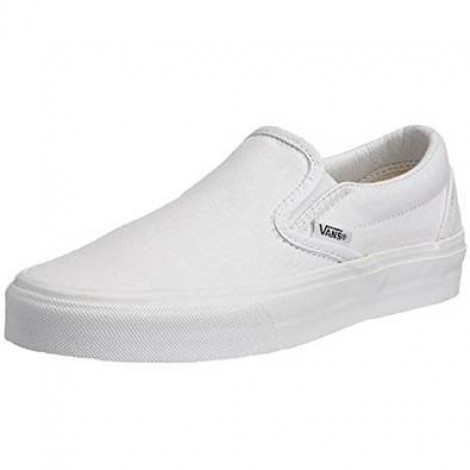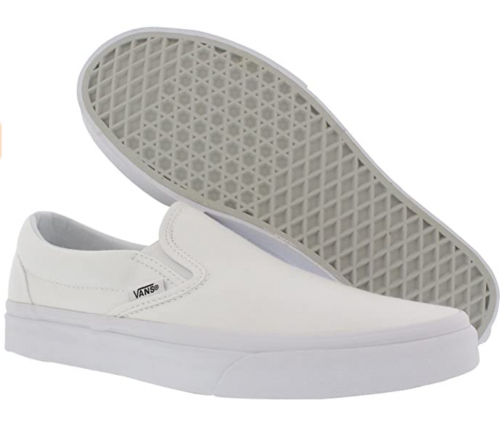 Unisex
Elastic for flexibility
Cushioned ankle collar
Reinforced heel
Superior shock absorption
Sole separates
Tough break-in period
These slip-on shoes for teens are a staple of rebellious youth and skating enthusiasts. They are canvas, and while the classic color is black, they come in any color imaginable, and with many pop culture references as patterns! The soles are rubber, which creates the ideal traction for even the slipperiest of surfaces.
The little cotton tag on the side reminds curious onlookers who created the slip-on if they do not manage to recognize the iconic style. The waffle outsole is also one of the signature aspects of Vans footwear, so even when you look under the shoe you will know from where it came from!
Besides being a famous aspect of Vans footwear, waffle outsoles also provide great traction and slip-resistance. Also, they do what any good skating shoe does - give you board grip and abrasion resistance!
These teen shoes are also a medium-priced item. If the classic slip-on features pop culture references that are copyrighted, their price will usually jump, but that is the cost of wearing your favorite media heroes!
4

. Reebok Club C 85 Vintage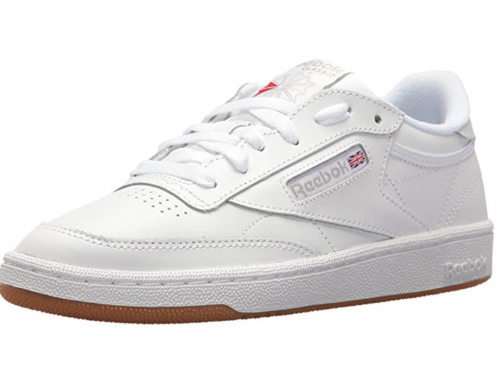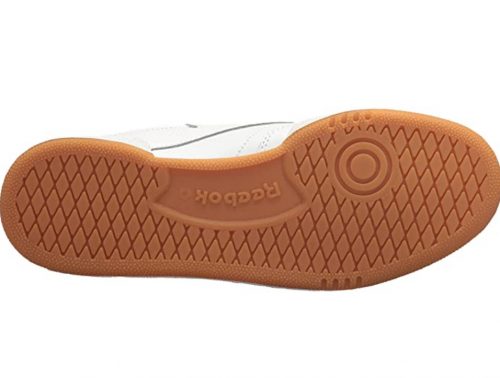 Very lightweight
Die-cut EVA midsole
Cushioned sock liner
Affordable
Runs very narrow
Laces wear out quickly
In the mid-1980s, it was hard to find a woman that wasn't rocking this classic Reebok style. Today, Club C from Reebok is making waves yet again with this modern interpretation of this classic style. Reebok has transformed this classic style with modern comfort features that make this vintage design worth checking out.
If you are familiar with the Club C, you know that this design from Reebok is incredibly lightweight and easy to wear all day long. Unlike many of the clunky sneaker designs hitting the trend-setting lists, this option is one of the lightest and most comfortable options to wear all day long.
It boasts a die-cut EVA midsole that provides excellent energy feedback and shock absorption. The outsole is composed of high abrasion rubber that wears evenly and cradles your foot. It even has a terry cloth-like sock liner for extra cushioning and support.
Not only is this sneaker on-trend, but it is insanely lightweight and comfortable. Just like the women in the 1980's, you will find it hard to give up this lightweight and easy sneaker long after it has gone out of style! Plus, it comes in at a super affordable price point that makes it worth checking out.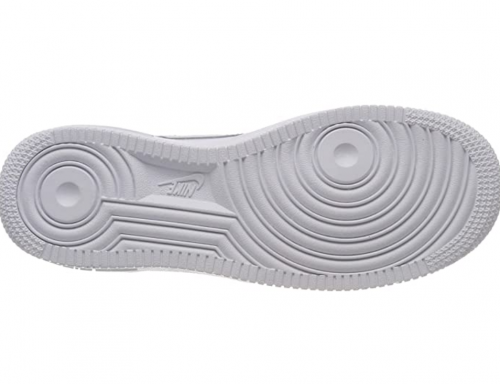 Logo around laces
Thick outsoles
Vibrant colors
Low top design
Leather and synthetic
These basketball teen sneakers are a preferred choice for many young sports enthusiasts all around the globe. The combination of leather and synthetic materials makes the Force lightweight, durable and flexible, which is all that an aspiring sports player needs.
Airflow is important in any pair of sneakers, but it is essential for a sneaker that will be used for sports (besides moisture wicking). The perforations improve the airflow towards your toe box and the ball of the foot, the parts that work the most when you hop around the field chasing the ball. So you won't get sweaty, and won't need to worry about bad odors!
No one likes to have a new pair of sneakers that leave wounds and pinch the sides of our ankles. And how is such a shoe suppose to help sports players when all they do is distract them by causing pain and unpleasantness? The padded ankle collar alleviates these issues, and also locks your feet into place, making them even more stable.
Nike has items that range from the lowest to the highest prices, and these belong somewhere in the middle. They are a basketball sneaker, but they don't offer that much support when you play, so they would be better off as an everyday sneaker.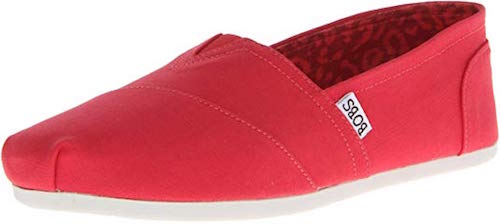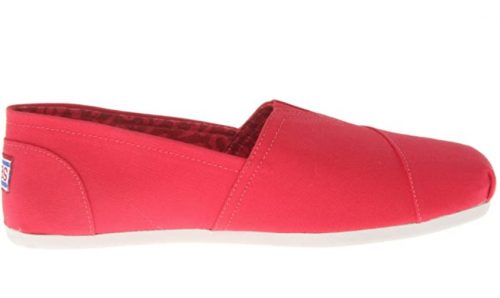 Canvas upper
Elastic gore
Memory foam insole
Rubber outsole
Affordable
BOBS is a brand developed by Skechers that has as its goal to help children and animals all around the globe. It's an affordable line of casual footwear, making it the ideal choice of cute shoes for teens. The Plush is a classic slip-on alpargata, and what makes it unique is the availability of numerous upper versions, including canvas, mesh, lace, and even printed colorways. This makes it a great way to show off your teen's personal style.
The upper of the BOBS Plush is made from soft woven canvas that might feel too tight at first, but is actually a material that's incredibly easy to break in. Additionally, it breathes well, making it a great option for hot summer months. The lining is made with fabric as well, ensuring a soft, comfortable environment for the foot.
The insole on the BOBS Plush is made with memory foam that's highly cushioned and molds to the wearer's foot without flattening with wear. These shoes for teen girls make it a great shoe for school and free time. The rubber outsole is flexible, and it offers an excellent grip on both indoor and outdoor surfaces.
Another excellent feature on this pair of shoes for teens is the elastic gore on the instep that allows easy on and off, and that provides a customized fit to every user. The price of this pair is lower than average, making it great for parents, while the numerous prints make it a favorite among teens.
7

. Crocs Unisex Classic Clog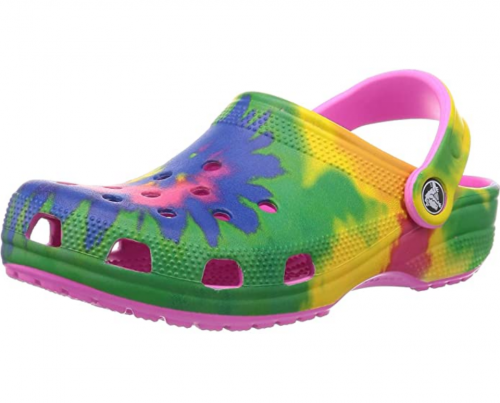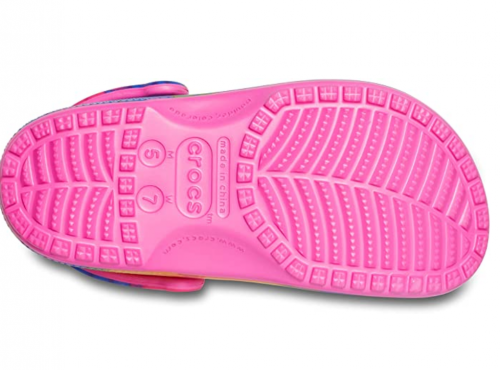 Personalizable
Springy rubber sole
Dries quickly
Affordable
Crocs made a big splash in the early 2000s and then disappeared. However, it's good news to tired feet everywhere that they have recently made a pretty big comeback. Teens love these super comfortable shoes because they are incredibly versatile, and come in a ton of unique color and design choices. Plus, they can even be personalized with charms called Jibbitz!
We firmly believe that these shoes are made to be so tough that they could possibly withstand a nuclear blast. They are composed of a solid layer of durable rubber that wears incredibly evenly. They boast a thick rubber sole that feels bouncy with each and every step that reduces feet strain from standing on your feet all day.
We also love how versatile these shoes are. You can wear them sockless in the summertime, or pair them with soft and cozy socks in the winter months. The large and roomy frame makes them ideal for all sizes and shapes of feet, and the rubber frame dries quickly when caught in the rain. Plus, they are virtually indestructible.
The best part about Crocs is that while they are incredibly tough, they still come in at a super affordable price point. Teens can select one of many colors and design options available, and personalize their footwear with charms to express their personal style without breaking the bank.
8

. Vans Old Skool Core Classics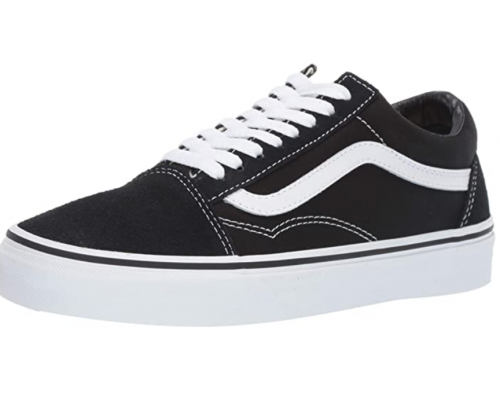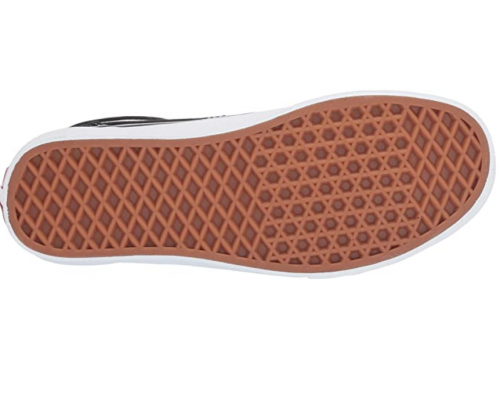 Affordable
Many color options
Classic waffle outsole
This old school design from Vans is another blast from the past. What users love most about this classic design is that it boasts a low profile that makes it lightweight and easy to wear all day long, and it comes in a ton of unique color options that make it stand out from a sea of basic sneakers. Plus, it comes in at a price point that won't break the bank.
Simplicity is the name of the game when it comes to these sneakers. They boast a low profile that sits down below your ankle, and the upper is made from lightweight and breathable materials with a lightly padded collar. It has simple and durable laces and comes in a wide variety of color options.
What users love most about this design is the classic waffle-design rubber outsole. This sole is incredibly durable and wears out evenly over the years of continued use. This rubber sole provides excellent energy feedback for teens on their feet all day and is incredibly comfortable.
If you are on the market for something that is trendy and built to last, this design from Vans is a great choice. What we love most about this design is that it boasts an incredibly durable outsole that is designed for busy teens and comes in a wide variety of colors at an affordable price point.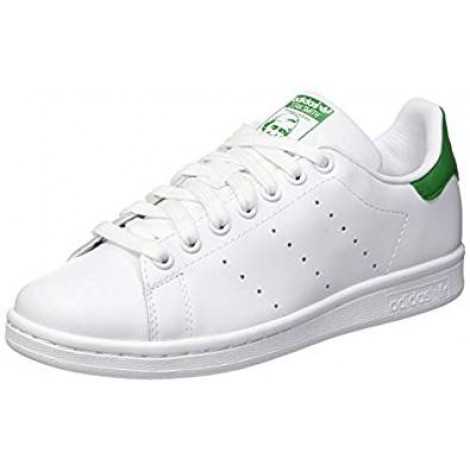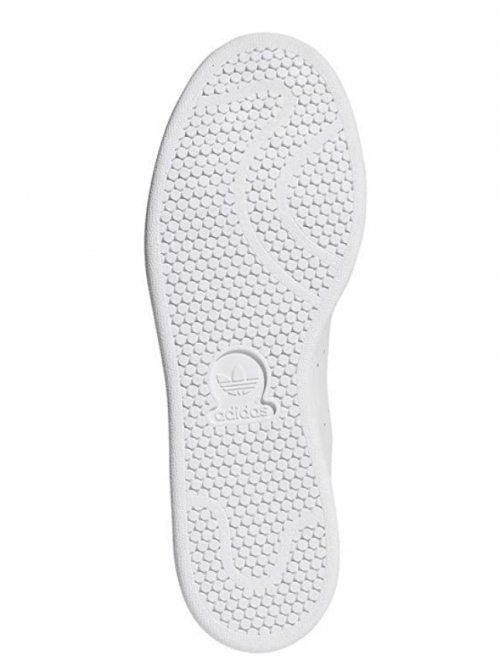 Perforated 3-stripes
Full-grain leather
Soft textile lining
Durable heel tag
As the name suggests, these were created in the 1970s for the tennis star Stan Smith. This celebrity sneaker holds a special place in style and performance history. The upper is smooth, full-grain leather, while the sides have 3 rows of perforations allowing more air to circulate inside. The rubber outsole is pimpled, which creates more traction and gives you more balance and stability.
The Stan Smith logo is visible on the tongue, complete with his picture, so you are always reminded of the origin of the sneakers. The lining is soft textile, making every step a cozy and toasty experience. A heel tab is present - durable and decorated with their logo!
Rubber, by itself, creates good enough traction for us not to lose our step and slip, especially when it rains or when the terrain is naturally slippery. The protrusions on this pair of shoes for teens add even more traction.
Surprisingly, this option for teens is pretty cheap considering who they represent and what they have to offer.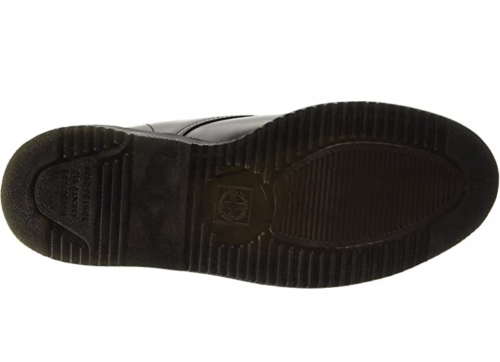 Five eyelets
Smooth glossy finish
Grooved sides
Simple, clean design
Slip resistant
Stiff around ankles
Squeaky
These shoes for teens are made out of premium leather, giving your feet maximum comfort and making them very durable. They have five eyelets, which is a pretty non-standard length for Doc Martens. The soles are synthetic and air cushioned, so you can always enjoy the ride. They are slip-resistant as well, making them a great choice for rainy weather.
The Goodyear welt used for these cute shoes for teens reinforces the stitch and makes the boot sturdier. You can always break apart the stitches, removing the outsoles and making them completely replaceable.
While the boots are still new, you will probably struggle to pull them on, due to the leather still being rigid.
Doc Martens are world-famous and all for a reason - they create premium, high-quality grunge style footwear that usually no one can resist. So their price is bound to be a little higher, but you will get everything that you have bargained for, and even more!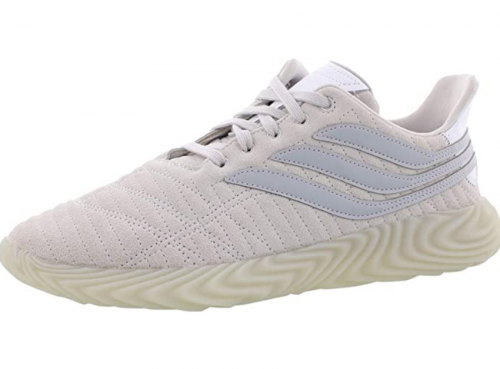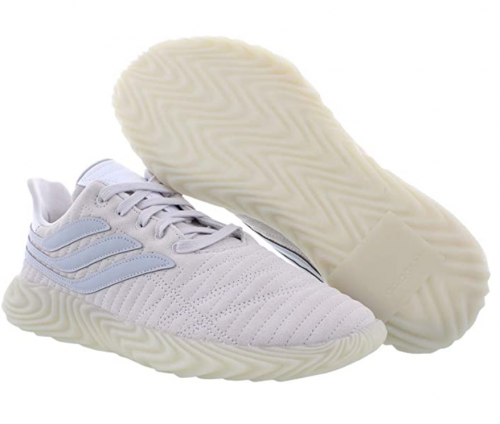 Wraparound stripes
Sleek silhouette
Ribbed textile upper
Stretchy knit shoes
Reflective stripes
One more great addition from Adidas! This everyday sneaker was inspired by soccer cleats. The sculpted rubber outsole provides plenty of traction, and also adds to the modern soccer look.
The upper is textile, ribbed, so your feet will breathe no matter how long they stay in.
The wavy herringbone traction pattern is a defining feature of the Sobakov sneaker. You can see the ribbed design from a mile away, and besides looking sleek, it also creates traction, giving you all the stability you need. It also makes the shoe look chunkier.
These shoes for teens are not that expensive. This is an everyday wear pick that's perfect for school. Nevertheless, their modern appearance and cushy comfort make them a great choice!
Criteria Used for Evaluation
Other Factors to Consider


Bottom Line
Our list features not only some of the best models in terms of construction quality and durability but the sneakers and boots listed rank high as far as comfort goes as well.
When shopping for shoes for teens, you will definitely need to keep their wishes in mind, but you will also want to make your decision based on the criteria for evaluation we've listed above.
Frequently Asked Questions
q:

How do I know what trendy teen shoes should I get?

a:

You can always check online to find out what is hot for this season! Or, if you want to do it the hard way, pay attention to what their peers are wearing - usually, the more times you see a particular pair of shoe, the more popular it is!
q:

Should I worry about proper sizes?

a:

Proper sizing is one of the most important things you have to look for in a pair of shoes for teens. As we mentioned before, sizing that is off can cause a lot of problems.
q:

Which brands are the most popular right now?

a:

We have included most of the popular brands teenagers like to wear today. But the three definitive winners are Adidas, Nike, and Vans. We guess some things never change, these will forever be in style!
q:

What do I do if my teen has wide feet?

a:

Finding shoes for teens that have wide width options is easy. Almost every popular brand today has options for wide feet, and finding a pair fit for your needs should be an easy task!
Subscribe to our Newsletter