Best Marathon Running Shoes Reviewed and Tested for Performance
In a Hurry? Editors choice: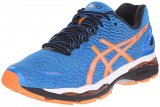 Test Winner: ASICS GEL-Nimbus 18

Marathon runners want to be sure that they are training all of the muscles in their body. They want to be sure that they are increasing their stamina, and that they are strong and ready for the long haul. One thing that is very important is to find the right marathon shoes.

To look for the marathon shoes, you need to look at comfort, fit, weight, good shock-absorption, durability and more. Using these criteria as our foundation, through meticulous research we compiled a list of 10 top-rated marathon shoes currently on the market. Take a little break from your day, kick your feet up, and read about all the outstanding options we have to offer!
Standout Picks
Criteria Used for Evaluation
Comfort
Stay clear of trainers that cause rubbing, chafing or pinching - these will only get worse as the race goes on.
It goes without saying that one of the first things you should be looking at when it comes to marathon shoes is their level of comfort. They say that you should run in your potential new footwear before you buy it - so do exactly that! Do a small test run as soon as you unpack them, or around the store - you will immediately notice whether or not the trainers are comfortable enough for you.
The key factor here is how the interior of the design is constructed. There has to be plenty of room in the toe box and heel areas, which we will cover in our next section, titled Fit. But there also can't be any pinching or rubbing, any seams digging into your skin or part of the sole awkwardly poking you. Any slight disturbance that you feel during the initial wear of the trainer will only increase tenfold once you're actually on the track.
The entrance and tongue of the trainer should be padded so as to avoid chafing during long runs, and plenty of cushioning is a must unless you're going for a minimalist type of style, which we will also talk about in the Weight section.
Make sure that your feet feel supported but not restricted, and that the trainers are flexible but not flimsy. Striking a balance here is key.
Not every trainer will suit every runner. Keep in mind that what your friend and fellow marathon runner might like or find comfortable may not be the same for you. Be patient, and don't settle for less! Come mile 20, comfort levels of design will become of the utmost importance in securing that finish line.
Fit
The length of the trainer, the tightness of the heel area and the space of the toe box are all things to consider when it comes to the right fit.
It goes without saying that you should look for the right footwear size and that the pair of marathon shoes you're looking at doesn't fit you too tightly or too loosely.
If you're an experienced runner, you are probably already well-versed in finding the right fit and knowing what to look for. However, if you're new to the long-distance running game, we have some tips and tricks for you.
The design you're considering should be fitted to your longest toe. Sometimes this can be the big toe, but sometimes this can also be the second toe, so be careful of that.
The heel area - the heel counter - of the trainer should be snug. Your heel shouldn't feel like it's in a vice grip, but it also should absolutely not be slipping out of the design as you walk or run.
The toe box needs to have enough space so your toes can comfortably spread. Toe-splaying is essential in keeping your balance and stability as you pound the pavement mile after mile, and they need to have room for that. Again, don't go for too roomy - find what works for you.
In terms of when to try on your footwear for the first time and determine the fit - keep in mind that at the end of the day feet tend to swell. Feet also swell during a marathon run, and thus you should consider the right fit when your feet are at their biggest, so to speak, so there are no hurts or discomforts later on.
Weight
Decide whether you prefer minimalist or maximalist type of footwear.
When you're looking at the weight of marathon shoes, this is where it gets a little tricky; there are trainers which are minimalist, but there are those which are maximalist as well. Which ones you prefer and which ones suit you better (or perhaps both types do!) all comes down to your personal preference and style of running.
Maximalist trainers have plenty of cushioning to soften the blow of each heel strike and to provide maximum comfort and endurance on long runs. This may be beneficial for beginner marathon runners, who are still not used to the strain of such a long race.
However, nowadays more and more athletes turn to minimalist footwear. This type doesn't have as much cushioning - if at all - and is great at increasing speed and performance. Minimalist runners don't even need cushioning since they run faster and thus spend less time on their feet overall.
There are athletes who use both types of trainers. They train in maximalist footwear, then switch to the minimalist a couple of weeks before the big day.
Again, which option you go for depends entirely on what your priorities are - comfort or speed; support or performance. In our list, we have ranked the designs according to their weight from the lightest at the top to the heaviest at the bottom, so you can have an easier time sorting through them and picking out which one you like.
Shock Absorption
Shock-absorption is crucial in preventing damage to your joints and pain later on.
Running for miles on cold hard concrete can take its toll on your body. Your heels pound the asphalt without mercy, and the force of each landing transfers up to your foot, to your joints such as knees and ankles, and even up to your hips. Over time, this type of repeated impact can lead to some health problems, such as heel pain, shin splints, and even damage to your joints.
This is why it is essential that your running footwear has shock-absorbing materials. These absorb the shock, as their very name says, and distribute it across the trainer instead of letting it pass through to your legs. Not all of the impact force can be successfully neutralized, but shock-absorbing materials definitely help when it comes to reducing the risk of injury and pain later on.
So, what exactly are shock-absorbing materials?
Let's start with the obvious one: EVA. EVA is short for ethylene-vinyl acetate, and it is most commonly used as a foam in footwear midsoles and insoles. It is fantastic at absorbing shock - EVA compresses when your heel hits the ground, but then springs right back up into its original position, ready to absorb more impact on the next heel strike. There isn't a sports footwear manufacturer in the world that doesn't use EVA in their designs, including big names such as Nike and Adidas.
However, those very big brand names also sometimes come with innovative, high-tech features that may not necessarily include EVA but which are also geared towards absorbing shock. You have seen in our list that plenty of our options come with sophisticated technologies and characteristics unique only for that brand.
We understand that these can get a little confusing, and trying to choose the right technology for yourself may seem like a daunting task. The important thing here is to not get caught up in all the specifications and details on paper - what is crucial is how that technology works for you.
If you feel comfortable, pain-free, supported and able to finish that marathon, then it doesn't matter what the exact material or what the brand name is. What matters is that you've found the right model for yourself and you can go the distance!
Durability
A typical running design can last up to 500 miles.
Finally, we arrive at our last criterion, but one which is certainly not the least. With so many hours spent training, and even more, spent running actual marathons, marathon shoes can take quite a beating. They are used frequently, and usually on hard, unforgiving surfaces, and thus the question of how long they can last is a valid one.
Sportswear manufacturers have come up with an interesting way of measuring the durability of long-distance footwear; namely, it's not about the time the shoes last for, but about the mileage covered in them.
Standard running footwear lasts anywhere from 300 to 500 miles, which is considerable. Minimalist footwear we mentioned earlier, because it doesn't have as much substance or materials to it, lasts a little shorter: from 200 to 400 miles.
If you're wondering whether or not your marathon shoes need replacing, here are a couple of things you can look for:
Outsole Wear: If the patterns on the outsole have lost their clarity and become muddled - or even completely worn away - this design no longer provides adequate traction and should be replaced.
Midsole Feel: This is not something that you can see, as the midsole is built into the design, but it is something that you can feel - if your trainer is no longer adequately bouncing back or its midsole is no longer returning to its original position, you will feel as though the trainer has gone flat or dead.
If you are serious about your running and about your health, it is imperative that you get yourself a new pair of shoes as soon as you realize the old ones aren't doing it for you anymore. This will not only keep your performance at an all-time high but will also spare your feet, muscles, and joints from unnecessary strain.
10 Best Marathon Shoes for Running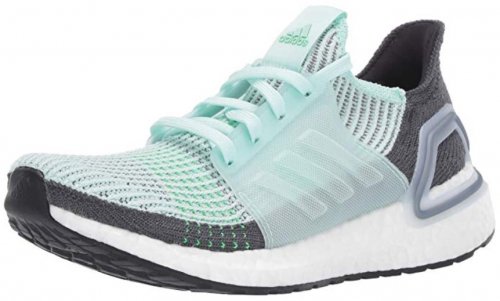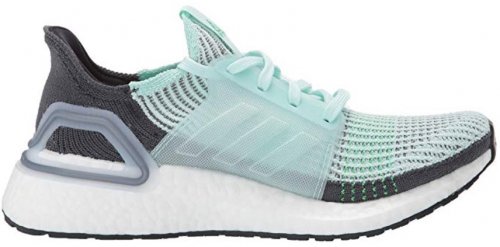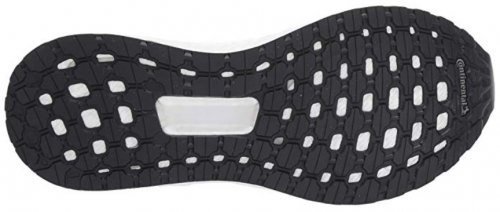 While all the fashion bloggers and streetwear enthusiasts rave about the Ultraboost from Adidas, rest assured that this design is just as popular - if not more - in the world of running. The Ultraboost is a revolutionary design in every way, not least because of the Boost technology that Adidas so proudly showcases here.
The upper of the Ultraboost 19 is made from Primeknit 360, with an adaptive fit that makes moving in any direction a breeze. The Boost cushioning will make you feel as though you are running on clouds, and there is extra support in the medial side to provide energy and stability with each step. A special Torsion Spring is integrated into the midsole for even more support on impact.
The outsole of this modern, stylish runner is made from Continental rubber for superior traction and durability. The Ultraboost 19 is a must-have when it comes to almost all types of running, including marathons, and the fact that it looks good at the same time can only be a nice bonus. That is why these deserved our first place when it comes to the best marathon shoes for running.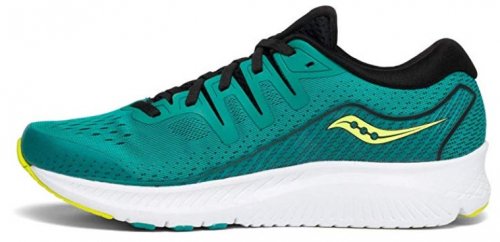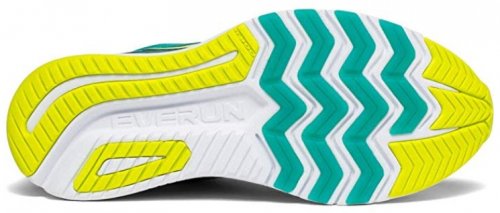 For those who prioritize comfort over everything else, the Ride ISO 2 from Saucony is one of the best possible choices out there. This trainer strikes a great balance between plenty of cushioning and a perfect fit, and it is equipped with all the latest Saucony technologies to help you get to that finish line without a single problem along the way.
The upper of the Ride ISO 2 is made from mesh in the toe area for breathability, and the ISOFIT and FORMFIT constructions mean that the trainer fits you like a sock. There is a PWRFOAM midsole for shock absorption and responsiveness that you will need every step of the way. The Ride ISO 2 also comes with the special EVERUN technology which ensures lasting comfort mile after mile.
While far from a minimalist choice, the Ride ISO 2 is a great option both for neutral runners and for those suffering from underpronation. It is packed with high-tech features that ensure your comfort and safety, and you are going to enjoy the cushy feel of these updated marathon sneakers.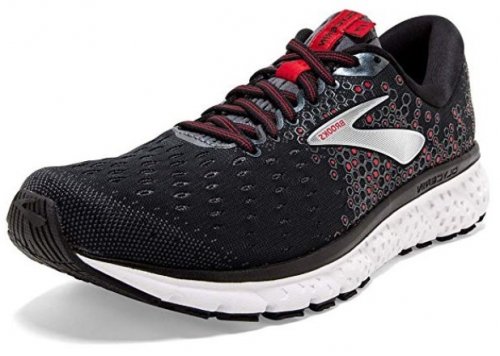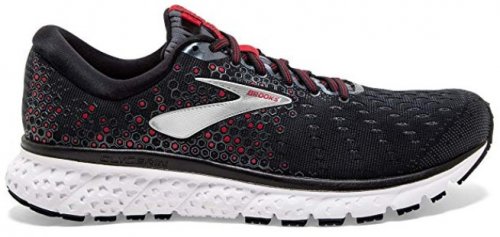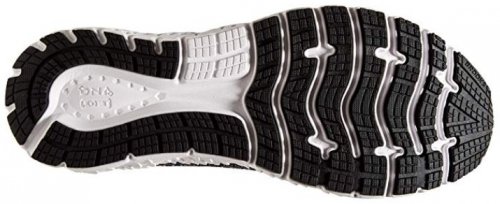 With the Brooks Glycerin 17, it is all about the smooth transitions and an easy ride. Less technologically advanced than other Brooks options on this list, the Glycerin 17 makes it all about the road and staying strong mile after mile. It has a plush fit and DNA Loft cushioning that make your toe to heel movements a breeze.
The plush fit comes from a special internal bootie built inside the Glycerine 17. This bootie is stretchy and completely surrounds your foot, moving along with you. The mesh upper over the bootie has 3D Fit Print technology to add support and structure. DNA Loft cushioning is there for a soft feel and responsiveness, and there is also an OrthoLite sockliner for even more comfort and moisture-wicking.
While Glycerin 17 doesn't come with as many innovations as some of the other options on this list of best marathon running shoes, nevertheless it is a strong contender. If all you care about is a relaxed ride that makes it easy on your feet and a cushy, cloud-like feeling, then don't skip over this trainer from Brooks.

4

. Hoka One One Clifton 6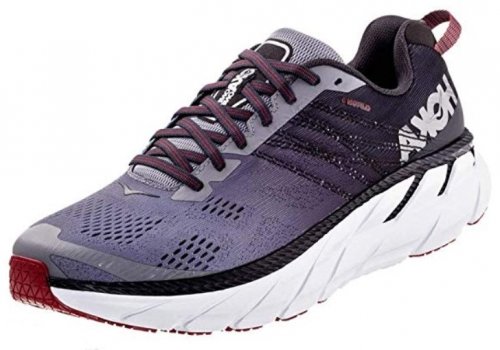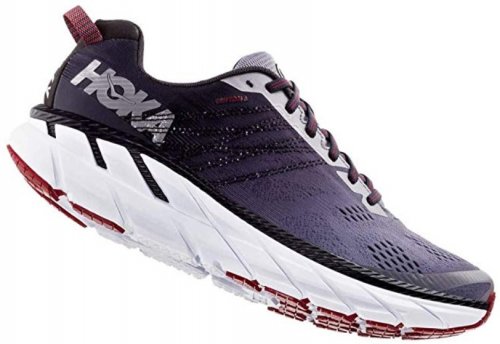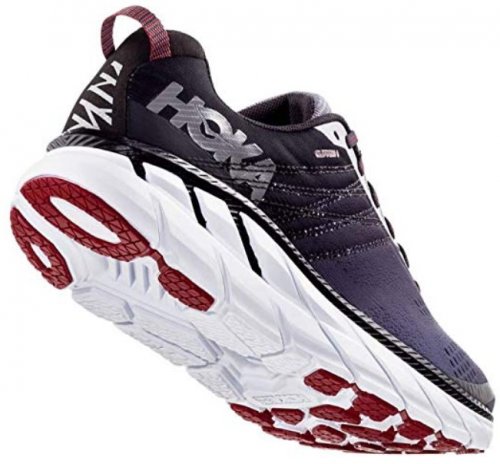 You may not have heard of the Hoka One One brand yet, but they are soaring to the top of leading running footwear manufacturers at mind-numbing speed. Their Clifton 6 design has redefined what Hoka One One footwear can be and left the running community in awe. This award-winning sneaker has all the technology and careful craftsmanship you need to improve your personal best.
The mesh upper of the Clifton 6 is lightweight and has good ventilation, but it also comes with embroidered areas for reinforcement and structure. There is a Meta-Rocker which guarantees motion control, as well as an EVA midsole for that outstanding cushioning. The flat-waisted geometry of this design is truly something to behold, as all the stability lies in it. The outsole of the Clifton 6 has special rubber zones which reduce weight and are resistant to abrasions.
It may not belong to the Nike or Adidas family, but the Clifton 6 from Hoka One One is a show-stopper. The brand put all of their effort behind this design, and it certainly paid off. Next time you're thinking of trying something new and different, reach for the Clifton 6.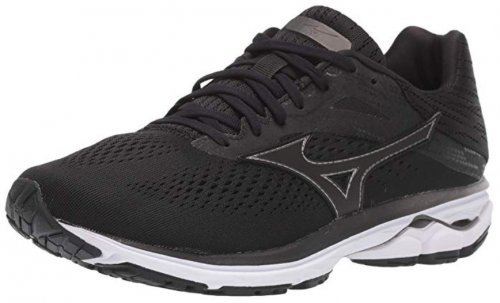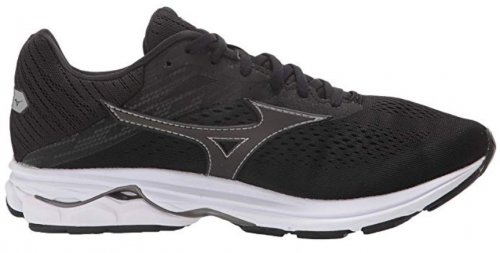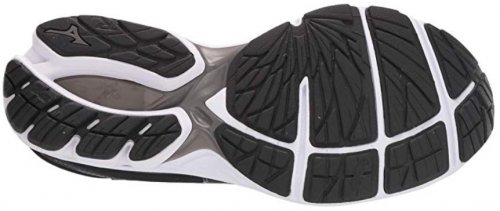 Mizuno is back at it again with an iconic design in the Wave Rider 23. With the brand's U4ic and U4icX technologies in the midsole and footbed respectively, you will get an underfoot feel that you won't be able to resist. Additionally, the Wave Rider 23 provides a secure fit, great responsiveness, and an all-around thrilling run.
Like most other options on this list, the Wave Rider 23 has a mesh upper that allows air to freely circulate in and out of the design, and that is quite flexible. The U4ic technology we mentioned refers to the midsole, one that is light in weight, that provides superior impact absorption and that is quite resilient. The U4icX is a Strobel Lasting Board that provides you with comfort every time you take a step.
In terms of breaking in, the Mizuno Wave Rider 23 takes the crown, as it requires almost no break-in time. The downside to this option, however, is the fact that there are no reinforced areas at the toe, and that might reduce its durability a fraction.

6

. Nike Air Zoom Vomero 14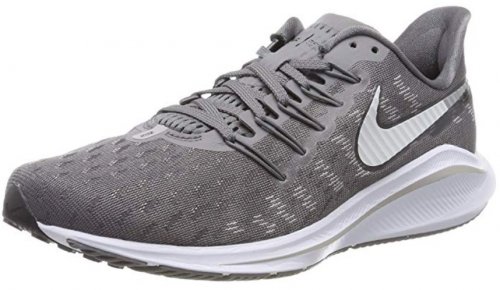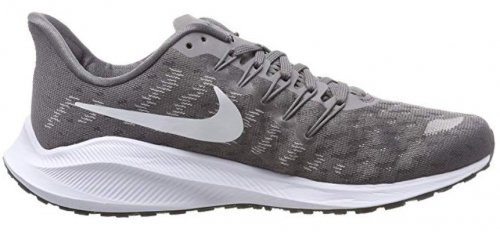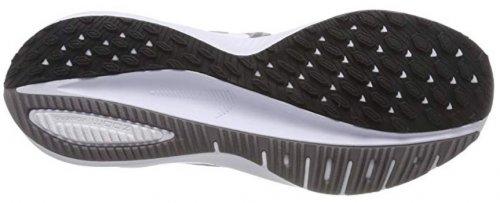 Whereas some of our options focus on comfort, others on transitions, the Nike Air Zoom Vomero 14 is all about that responsiveness. It has a full-length Zoom Air unit along with special Nike React cushioning to make you more explosive and more energized during your long run.
The upper of the Vomero 14 is constructed with the Dynamic Fit technology. This includes a mesh upper and Flywire cables that ensure a good lockdown. Additionally, a soft foam material provides support in the medial area. The Zoom Air unit combined with Nike React is a recipe for a ride that will make you fast and unstoppable, and you will revel in this trainer's responsiveness.
To increase the comfort levels and add to the cushioning, there are foam pods in the collar of the Vomero 14, for maximum security. As we expected from one of the greatest sportswear brands of all time, the Nike Vomero 14 is nothing short of amazing, and we are sure that you will love taking it out on your next run.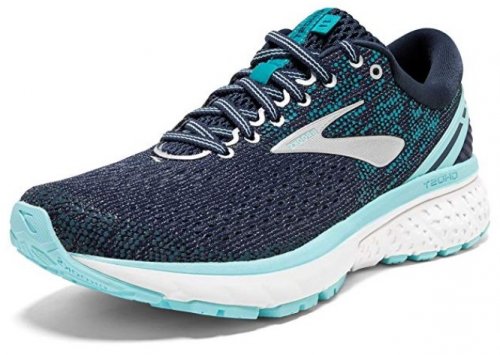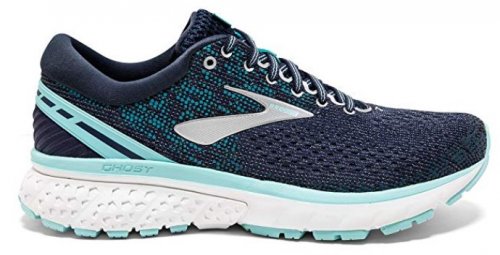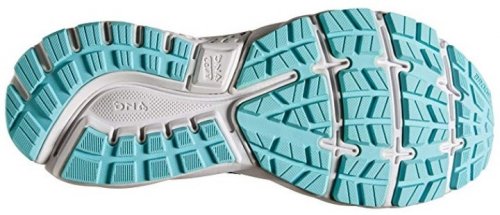 There is a reason why the Ghost 11 from the Brooks running shoes brand has been one of the most sought-after running designs for years now. It's all about the specially engineered mesh upper, the Crash Pads in the sole which allow for maximum shock absorption and cushioning that is both responsive and durable. With the Ghost 11, you will get a taste of the best, and you will not be able to resist coming back for more.
The upper of this design is made from lightweight breathable mesh that is reinforced with more structured layers where you need it the most. The BioMoGo DNA and DNA Loft cushioning inside is lightweight and soft, but not too soft; with it, you still get the right amount of bounce-back and longevity. The outsole of the Ghost 11 is outfitted with the Segmented Crash Pad system which absorbs impact and guarantees you a smooth ride.
When it comes to all of the requirements needed for this type of footwear, the Ghost 11 meets them all and then some. With these neutral running shoes, you will find that the miles simply fly by and that you are as light on your feet as ever.

8

. Under Armour Hovr Infinite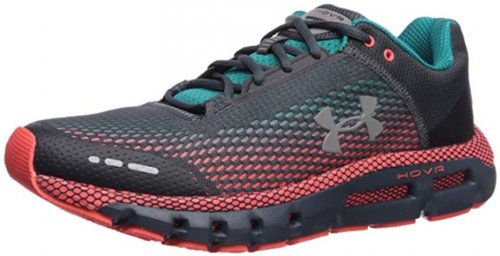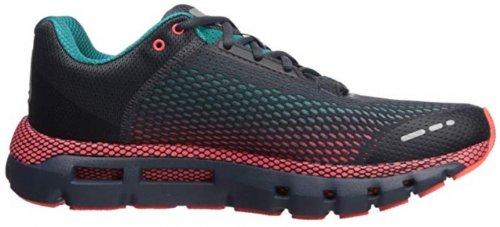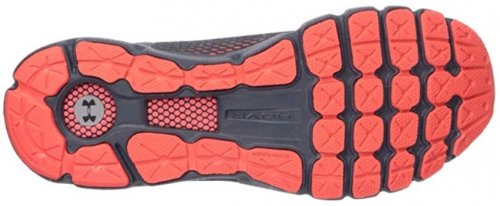 This list wouldn't be complete without the winner of the 2019 Runner's World Recommended Award. That's right, the UA's Hovr Infinite isn't just an amazing sneaker, it is also award-winning! The brand developed this particular model in close collaboration with long-distance runners, and this is why it is no wonder that it blows all of our requirements for this type of footwear out of the water.
The Hovr Infinite has an engineered mesh upper with support areas strategically placed where you need them. The internal heel counter gives you a good locked-in feel, so you don't have to worry about these trainers slipping off any time soon. In terms of impact absorption and cushioning, there is an EVA midsole and UA HOVR technology that obliterates impact after every heel strike, giving you a 'zero gravity feel'.
The outsole of the Hovr Infinite has flex grooves that allow the outsole to move along with your foot and special carbon rubber pods that enhance traction in key areas so that you don't slip or skid during your run. Have you ever seen design as technologically advanced as this one? We sure haven't, and we are positive you can't wait to try it out!

9

. Brooks Adrenaline GTS 19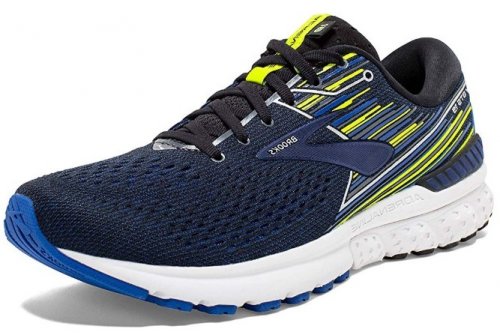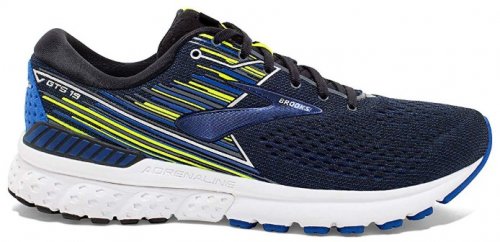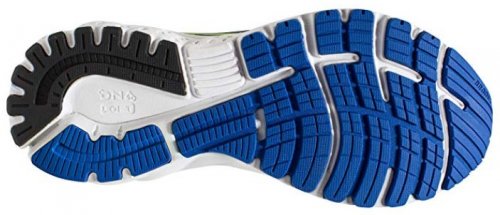 The Adrenaline GTS just got a brand new update and it's in the form of the GuideRails Holistic Support system in model number 19. This design has a modernized fit that adapts to your foot, the BioMoGo DNA and DNA Loft cushioning we see in other Brooks designs as well, and the support that will be most beneficial not only to your stride and feet but also to your knees!
The Adrenaline GTS 19 has a sleek, modern look thanks to its mesh upper with 3D Fit Print support in all the right places. The DNA cushioning mentioned earlier ensures that you have a soft feel under your feet but also that you are supported and with enough energy return for that next toe-off. Finally, the GuideRails Holistic Support system is the new feature here, which prevents excess movements and thus spares your joints (knees and ankles) from additional strain and damage.
While the Adrenaline GTS 19 may not be all about that performance, it is definitely all about that foot and leg health and safety. In these, you will be comfortable and supported, and in the long run, your joints will be grateful that you had taken good care of them when it mattered.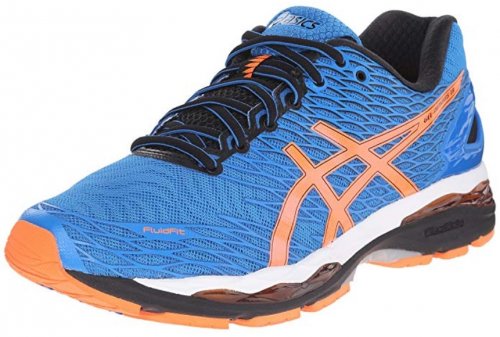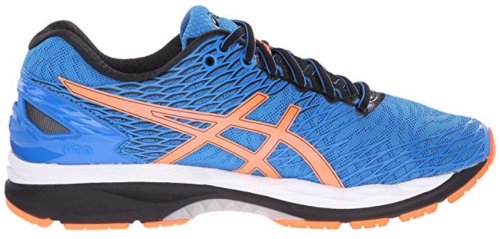 The GEL-Nimbus 18 from ASICS is made from man-made materials. The heel on the shoe measures approximately 1.75 inches. It has a fluid fit upper flex that goes in both directions and it has a fluid ride midsole that gives bounce back cushioning. It has a gel cushioning system both in the front and the back of the foot and it has guidance lines with flex grooves on its rubber sole.
The GEL-Nimbus 18 provides a large amount of cushioning when it comes to long-distance running shoes. Whether a runner is neutral, an underpronator or an overpronator, this trainer will work best for all types. It offers shock absorption and with that, it will help reduce the wear and tear on joints and muscles.
ASICS has always been at the front lines when it comes to sports footwear of any kind. The GEL-Nimbus 18 is no different, and thanks to its many innovative features, you are sure to enjoy this well-rounded option.

Subscribe to our Newsletter