Long Distance Running Shoes Reviewed and Tested for Performance
In a Hurry? Editors choice: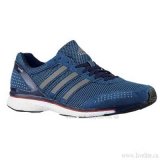 Test Winner: Adidas Adizero Adios Boost

Choosing the best long-distance shoes can be challenging. These days you may be able to find the bargains online, but how can you tell if a pair of running sneakers is going to be durable and comfortable until you wear them. Sometimes it is best to hear what other people are saying. Reviews allow you to make a more informed choice before setting your money down on the table.
Standout Picks
Criteria Used for Evaluation
10 Best Long Distance Running Shoes in 2020
1

. Adidas Adizero Adios Boost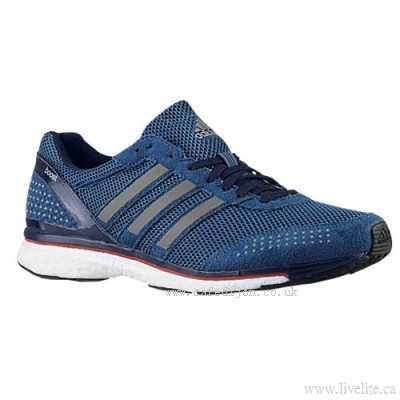 Durable materials and construction
Decent breathability
Lasting support and stability
Good amount of cushioning for long distances
Most distance shoes are clunky, but not the Adidas Adizero Adios 2, this is a shoe designed with distance in mind.
A smooth, sleek fit, this shoe is designed to hug your foot and support without feeling restricting. The Adizero Adios 2, comes in six colors, to meet just about anyone's style requirements. When it comes to running shoes, however, it is design and comfort that rank much higher in importance. This shoe makes the cut!
The rubber sole and the new stable frame design really work to make you feel as if you are running on air. These shoes have a mesh design that allows them to give with your foot. Designed for those who want to run, these shoes honestly are the type of shoes that make running long distances a breeze. The ideal shoe for mid and forefoot running styles, this is a shoe that is designed to last. The lightweight design of this top of the line running shoe is sure to meet the training needs of almost every runner.
In short, the Adidas Men's Adizero Adios Boost 2 is one that offers a comfortable, flexible fit. In its price range, it is one of the best shoes on the market.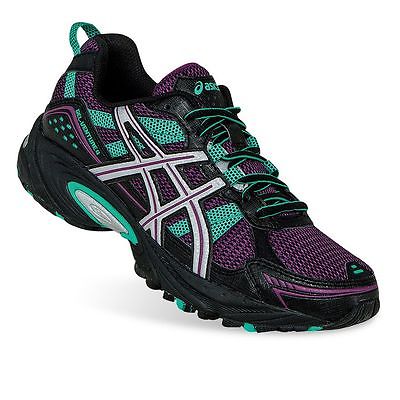 ASICS is one of the top shoe brands, especially for runners. The ASICS Women's GEL Venture 4 is one of the strongest in its class.
ASICS shoes tend to be performance-driven, and the Venture 4 GEL is no exception.
Designed for long distances, this high-performance footwear for women has exceptional traction. It provides excellent support with a sturdy rubber sole and a lightweight mesh design. The rear foot GEL cushioning system is designed for true comfort especially when running for long distances on a paved surface. These super-cute shoes come with removable inserts and do have a slight arch, allowing for a little extra support when running for long distances.
ASICS always offer good shoe. These tend to run slightly smaller than anticipated so it may be a good idea to go a half-size larger from what you usually wear. They come in a great selection of colors for women, beyond the traditional black, white, and pink, which is wonderful.
The two-tone laces are a real eye catcher, but, unfortunately, do tend to be a little slippery. Of course, most runners know how to keep even slippery laces in place, so this is just a small setback.
Overall, the ASICS Women's GEL Venture 4 is a durable, comfortable, attractive model at a reasonable price. A well-designed shoe, ASICS always aims to please. This shoe is no exception.
Long distance running is a pleasant way to burn a lot of calories whilst not needing too much equipment. The most important thing of every long distance runner is their shoes. The best long distance running shoes make the best long distance runners, and that is a fact.
You can't expect yourself to be at your best if your feet are throbbing mid run. That is why we have several reviews of the best long distance running shoes that money can buy. Check them out and see for yourself whether these best running shoes for long distance will benefit your performance.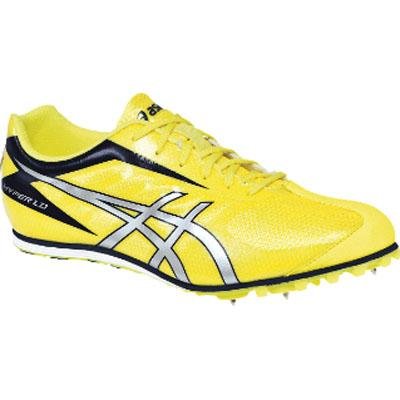 First of all, ASICS Men's Hyper LD 5 Track and Field shoes are not ordinary long distance running shoes.
They are the long-distance race and utility shoe when it comes to talking about athletic shoes. Featuring a more generous midsole, the Hyper LD 5 shoes offer enhanced cushioning over long distances. Furthermore, their new upper package features thin seamless overlays for lightweight performance and ensures a perfect fit. They come with 6mm pyramid spikes with an included wrench. As a result, running through different terrains becomes easier and you have a better grip. The nylon spike plate and the full-length EVA foam midsole make this the ultimate shoe when it comes to long-distance running.
Since ASICS is one of the leading brands in the shoe business, it's no surprise these shoes are perfect. As an acronym of the phrase "A Sound Mind in a Sound Body", this company has been founded to resemble it completely. They believe that the total health of the body and mind can break records, hence creating the Hyper LD 5 shoes. These shoes have an active sporty appeal and provide superb flexibility and comfort. You should definitely go with the Hyper LD 5 Track and Field shoes if you want one of the best choices on the current market.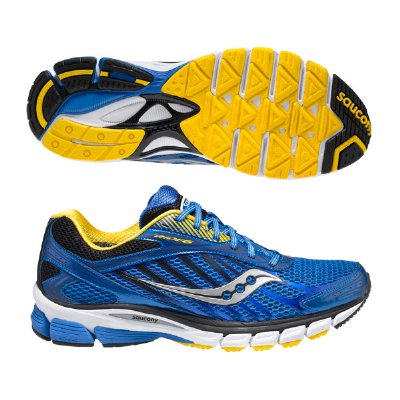 Firstly, Saucony is among the most respected names when it comes to walking and running shoes.
It's no surprise that the Saucony Men's Ride 6 is getting all of the attention as soon as it entered the market. Now, long distance runs are met with speed and responsiveness due to the Ride 6 shoes. They are neutral running shoes that are designed for normal and mild underpronateurs. The glossy and reflective overlays are their thanks to the modern design and technology of Saucony. In addition, they have a HydraMAX collar lining and a ComfortLite sock liner.
Especially relevant to these best men's long distance running shoes is that even though you use them again and again, they won't give in. They are incredibly durable due to the SRC Impact Zone which can be stepped upon again and again. Even if you are a person who likes to strike their heels to their ground, you can rest assured that you won't feel anything. The cushion is super soft and the shoes are super lightweight. When you run, you will feel that you are running on air springs. And, finally, you should definitely go with the Saucony Ride 6 if you want to break a few personal records and set a few new ones.

5

. Adidas Performance Response Boost Techfit M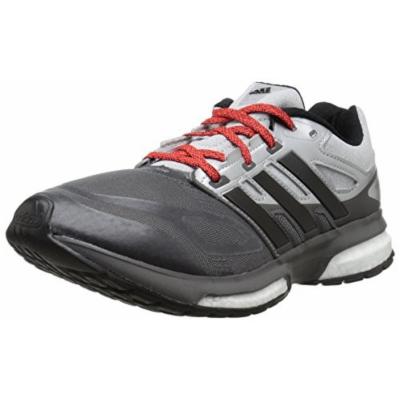 The Adidas Performance Response Boost Techfits are simply amazing. These minimalist running shoes are ultra light and comfortable.
As well as that, they are unimaginably flexible. These shoes are bouncy without feeling over cushioned thanks to a special material in the midsole. As a result of the impact, this material compresses and springs back with every step. The Response Boost Techfit M shoes feature a sock-like techfit upper and a durable ADIWEAR outsole.
Most noteworthy thing about these shoes is that they have energy-returning properties. You might be wondering how can that be possible and these good long distance running shoes will answer them. Every step will be charged with an endless supply of light, fast energy, and you will feel it. The Response Boost Techfit shoes are going to be the most comfortable ones you have ever put your feet in. You will be walking on clouds with every step you take in these shoes and you will be craving more and more. After your runs, your feet will feel just as good as before you started, so your feet will never limit you when you want to break a few records. The Adidas Response Boost Techfit M's are undoubtedly one of the best long distance running shoes ever made.

6

. Adidas Performance Distancestar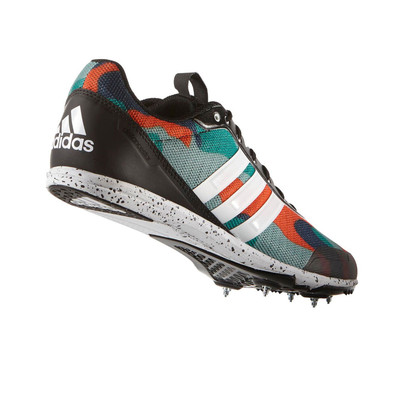 The Adidas Performance era continues to live on. By introducing this series they have secured their place and made a significant impact on the global sport and athletic market.
We rarely see such brands but Adidas is one that never fails to impress. By designing the new Performance Distancestar, they have made countless runners happy. Before reaching the point of the runners high, these shoes make all of the steps fly by instantly. They are super soft and super light on the feet. Having heels that measure 0.75 inches, they provide a biologically stable setting for the feet.
In addition, the three stripe branding is supported with running spikes and a mesh upper featuring seamless toe caps. When wanting to go the extra mile, the Distancestar provides all the support you need. Elegant and classy, these men's long-distance running shoes are in your reach if you want to grab a pair of one of the best options out there.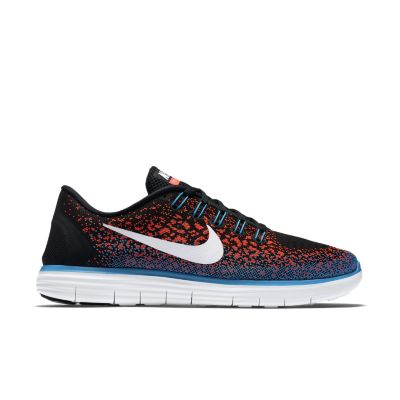 These Nike Women's Free Rn don't require a break in period. They are as good as they can get.
Take a minute and imagine what floating feels like in your dreams. Well, that is how you will feel while running in these amazing Nike long distance running shoes. Resilient cushioning is present in them and the full-length midsole delivers an ultra-light feel along with plushness and resilience.
Zoom Air located in the forefoot consists of low profile pressurized air sockets that flex on contact for responsive cushioning. Walking on air has a completely new meaning when you try out and run in the Nike Women's Free Rn Distance Running shoes. On the other hand, Phylon Wedge is a midsole foam piece in the heel for lightweight as well as resilient cushioning. Overall, these best running shoes for long distance provide the ultimate comfort when it comes to long-distance running for women.

8

. Adidas Performance Springblade W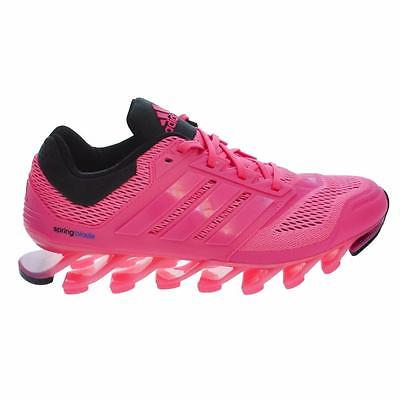 Pre or post track, these shoes will maintain their elegance and athletic look.
An exciting new design was created for the purpose of the Adidas Performance Women's series. This shoe sports a winning look. Furthermore, the shoes have a rip stop at the medial shank for added support. Featuring sixteen high tech elastic polymer blades, these shoes snap back with almost the same force put into them. This leads to a more efficient stride forward.
The main factors that separate these best shoes for long-distance running from the rest are fantastic flexibility, support, grip and sturdiness. In addition, these factors are the most important ones when buying shoes that are fitted for long-distance running. You have the opportunity to propel forward with one of the most fitting energy return shoes on the planet. Plus, the foot-hugging techfit upper offers a superior fit for total comfort on the run. You will feel like you have a spring to your step. Buying these shoes will ensure compliments for every step you run. The futuristic look isn't just for show. If you decide to buy these shoes, you will find out what it really means to run.

9

. On Women's Cloudrunner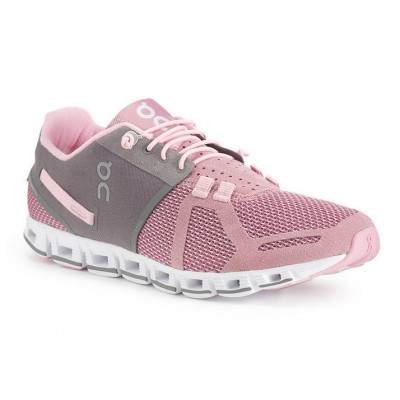 These shoes can transform the way you run long distances in a second.
You will build your endurance on and off the field when you train in the On Women's Cloudrunners. Firstly, these shoes transform heavy impacts into a light and natural run. You will feel like you are running on cloud 9 with the high profile CloudTec cushioning. Enjoyment is guaranteed along with superior responsiveness and bounce back capabilities from the EVA midsole and cushioning. Plus, you're sure to secure a truly superior fit thanks to the sandwich mesh featured on this one.
Durability is present in this series as well. They offer great support, are very comfortable and don't wear out quickly. If you tend to run only road surfaces, then these shoes will be your best friend. You will never switch back to any other brand. They truly do feel like they are getting softer even after running a few miles. These are highly recommended for people with narrow heels. They even have the biomechanics needed to help people with weak knees and ankles to run miles without feeling any sort of pain in their joints.

Subscribe to our Newsletter