Best Motion Control Running Shoes Reviewed & Rated
In a Hurry? Editors choice: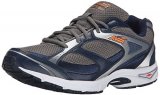 Test Winner: Avia Avi-Execute

Since motion control shoes are high stability shoes, they usually have a firm midsole to provide support to the foot. They are more rigid than other running shoes and contain a higher heel drop. They also have firm medial and lateral posts. This keeps the foot in place so that it doesn't slide around inside the shoe. We have searched the internet for the best motion control running shoes to come up with a list of the 10 best of them. Each of these shoes will control for the severe overpronation of your foot to allow you to enjoy running without the pain and increased risk of injury.
Standout Picks
Criteria Used for Evaluation
Comfort
There are a number of factors that determine the comfort of any shoe. For shoes that are motion control, look for the following:
Flexibility
Even in a motion control runner, it is a must. The shoe must be solid enough to guide your foot and prevent your heels and arches from collapsing but flexible enough to move with your foot. Otherwise, the shoe will feel painful.
Breathability
Several of the shoes on this list have a breathable mesh. Having a motion control running shoe that can breathe is an important criterion when picking a shoe. Keeping your foot dry during your run is important because no one wants sweaty feet. On top of this, you don't want your feet to slide around in your shoe.
Cushioning
How much cushioning is in your motion control running shoes matters. Many of the shoes will have quite a bit of cushioning because they're necessary for that particular kind of shoe. Cushioning support is part and parcel of the motion control running shoe. Look for shoes that have a cushioned footbed and a compressible, cushioning midsole.
Durability
You invest a lot in your running and into your running shoe. Whether you buy the highest-end version or one that is less expensive, it should last you. For durability, look for:
Soles
The soles on your running shoes are likely to be the first things to wear out. You need a running shoe with soles that match your needs. You want a shoe that has just the right amount of foam in the bottom to keep your knees and joints from wearing out. Outsoles that are reinforced in the areas they wear most will be more durable than other outsoles. Rubber outsoles will also last longer than EVA or softer outsoles.
Overlays
Overlays help to support your foot in a mesh upper. They also help to increase durability, especially when they are located in areas where uppers tend to wear – at the toes and around the laces.
Reviews
The best place to determine how long a shoe will last is to read the reviews for that shoe. People will not be shy about telling you if they are disappointed in the durability of a shoe.
Fit
Finding a perfectly-fitting pair of shoes can be like finding the holy grail; there are so many brands, styles, models and makes of shoes that it seems like it's next to impossible, especially when you are shopping online! Fear not, as we've ranked each product on our list for their fit and trueness-to-size to help guide you in finding the perfect match for you.
To come up with a score for the fit of a shoe, we considered several factors, like the ones mentioned above, in addition to real customer reviews, to help boil down everything into one simple score. For example, Nike tends to make shoes that are true-to-size, meaning that you can buy a pair of 11s one year, and another pair of 11s next year in a different model and they will usually still fit (unless your feet have grown or shrunk). A brand like Nike will most likely have a high score when it comes to fit, but the other variables in play, such as make, model, and purpose, will also affect the overall score.
Consider that a running shoe, with its thicker midsole and a synthetic sole, might fit differently than a flat shoe, with its thinner midsole and hypothetical leather sole. Each of these shoes, even if they are both from Nike, may have similar scores for trueness-to-size, but a size 11 in one might not be the same as an 11 in the other. What's a reader to do in this case? You must also consider the purpose and type of shoe it is. Knowing what kind of shoe you are buying, and for what purpose, will help you make a better decision. A running shoe might run smaller than a flat because it has thicker materials, so read customer reviews as well to arrive at the best decision for fit, in addition to just our overall score.
Style
While style is often a matter of personal taste, we've checked thousands of online reviews to see what people are saying about each of the Pearl Izumi's on our list. Some things, such as sleek design, seamless construction and overall weight and shape of the shoe, were common likes or dislikes among buyers of each Pearl Izumi product.
To evaluate style, we considered everything from the design, color, shape, weight, lines and overall construction of the shoe in question. While no one wants to wear uncomfortable shoes, they also don't want a comfortable shoe to be ugly on the eyes. We've selected all of those on our top 10 to be not only stylish but also comfortable, true-to-size, supportive and durable.
The higher the score on the "style" metric, the more fashionable we and the community of buyers we surveyed deemed the product to be.
Midsole
The midsole is designed to provide cushioning and shock absorption to the shoe, nestling the foot in comfort. Whereas running shoes tend to have thick midsoles, flats and thinner shoes not designed for high-impact activities often have thinner midsoles. The reason for this is simple: you need more shock absorption and vibration dampening during high-intensity movements or activities to maintain comfort and prevent foot injury than you otherwise would with a regular shoe, flat or sandal.
Midsoles are often made from EVA (ethyl vinyl acetate), a synthetic plastic also used to make insertable orthotics. A firmer type of EVA for the midsole will make the shoe heavier, but more durable; whereas a softer type of EVA, like those found in running shoes, improve shock absorption, but wear much quickly. Podiatrists tend to prefer firmer midsoles for those suffering from orthopedic conditions, such as plantar fasciitis.
At the end of the day, a product with a high score on this criterion is more likely to be comfortable, cushioned and offer greater support to the foot than a shoe that scored lower on this metric. Be mindful, though, because a high score also means it might not work if you have certain orthopedic conditions, as discussed above.
10 Best Motion Control Running Shoes in 2020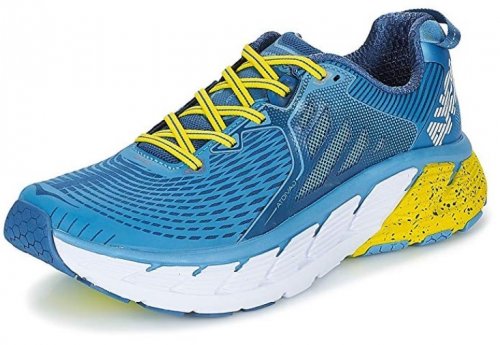 Hoka One One, a brand with an unusual name, came about as its founders attempted to create an off-road sneaker that goes downhill faster. In the process, they accidentally reinvented the running shoe, and thus changed the name of the game for the future. The Gaviota is a premium stability design, one which is equipped with technologies and innovations that deliver only support and protection as you take on the trail.
The Gaviota comes with the J-Frame system, which is a signature technology of the Hoka One One brand. It guides your foot through the correct motion without using stiff or unforgiving materials and makes sure that you're stable during your run. Moreover, the Gaviota is outfitted with a combination of EVA and a rubber blend called RMAT which provides durability to areas of the design that are prone to wear and tear.

Overall, thanks to its molded Ortholite sockliner, a frame for support and security, as well as zonal rubber placements that increase the lifespan of the sneaker, the Hoka One One Gaviota is not to be passed over. It is not a traditional stability design, but rather meant for those who want to break out of the norm and experience something new, something different, and altogether amazing.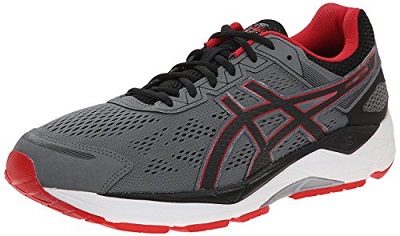 The ASICS Gel-Fortitude 7 is a great design for those who are on the fence between moderate overpronation and severe overpronation. It has a number of stability features that will help to correct your overpronation and reduce the risk of injury. It also features a good amount of cushioning so you don't feel like you're running on wooden boards.
The Fortitude 7 features stability overlays and a toe bumper. It was built with maximum support last and has room for your own custom orthotic or insole should you need it. The spEVA platform provides cushioning while still being very firm. Finally, the design features ASICS' Guidance Line and Guidance Trusstic System which both help ensure your foot lands and takes off in the proper position. In the rearfoot and forefoot of the design, ASICS has added gel cushioning for your comfort. The gel is an excellent cushion when compared to many other materials, like memory foam, because it has less chance of collapse over time.

The Fortitude 7 is built with your overpronation in mind. The design is stable yet comfortable, breathable and moisture-wicking. The rubber sole will provide good traction and durability as well. There isn't anything you will want for in this well-rounded option!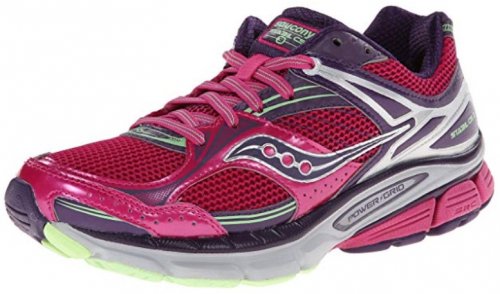 While not as popular as Nike or Adidas, the Saucony brand has carved out a path for itself when it comes to sports footwear. It is a reliable name that provides designs for running, walking and even lifestyle, and they don't shy away from complicated constructions that motion control demands. The Stabil CS3 is a perfect option for an overpronator, one that delivers strength and stability, but still makes you feel light on your feet.
The Saucony Stabil CS3 has an 8mm drop for a balanced and comfortable foot position, and it comes with several different technologies. First is the PowerGrid, a lightweight foam that delivers cushioning and rebound for a smooth ride. Then comes the Sauc-Fit, which means that there is a stretchy part of the upper that hugs the midfoot for more flexibility and ease of motion. And finally, there is the IBR+, a durable rubber outsole that perfectly complements other cushioning elements of the design.

Everything about the Saucony Stabil CS3 is created to make sure that you get the most security and support without sacrificing the lightweight or the ease of movement. It is a sneaker that will effortlessly keep up with your every step, and we can't urge you enough to treat yourself with this well-rounded, reliable option.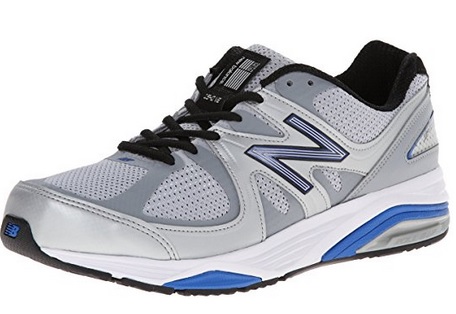 New Balance has been around for over a century, and they make footwear to fit any athletic occasion. They pride themselves on achieving the very best, and thus New Balance running shoes has improved on its 1540 design with version 2. This improved iteration boasts some new features that provide stability and plenty of control.
For breathable and comfortable support around the tongue area, the New Balance 1540v2 has a mesh tongue. It's a comfortable fit for any runner since it breathes better and is great for those whose feet tend to sweat a lot during the run. The dual-density collar foam of the 1540v2 keeps your feet cushioned and comfortable, and also keeps them from sliding all over the place when running. This is great for a custom fit.

The New Balance 1540v2 is durable and well worth its somewhat higher price. It won't fall apart on you as quickly as a cheaper design, and you can rely on this brand to deliver outstanding comfort and support.

5

. Mizuno Wave Inspire 13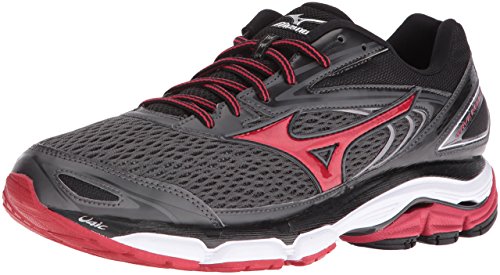 A great option from Mizuno, the Wave Inspire 13 will have you inspired to run. It has some great features that the Mizuno Wave Rider has, plus other ones that it does not. It's a snug fit for better support, and it also has less weight and stiffness than other options. This is a great sports design for those that appreciate quality footwear.
The improved air mesh system on the Wave Inspire 13 has all the breathability that you need. Not only that, but its mesh upper is flexible as well, as it promotes natural foot movement and allows you to walk or run or exercise without any problems. The U4ic is a technology in the midsole that makes it durable and ultra-responsive. There is also the U4icX, technology in the heel wedge which makes it more cushioned.

The Mizuno Wave Inspire 13 is the easy, reliable choice that you make when you need something to stave off the heat and to keep you flexible while you run. It is sleek and modern, and it will make sure that you are comfortable and stable every step of the way.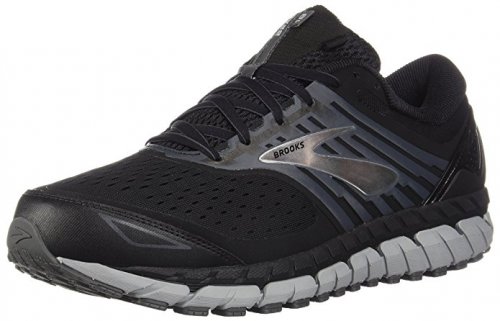 Another great choice comes from Brooks, the Brooks Beast 18. Upgraded from the Brooks Beast 17, this design is great for the overpronator. This one has amazing cushioning and even better stability. It manages moisture and has a structured saddle, which allows for adjustable support. As far as stabilizing the foot, it has an external heel counter. The tongue and collar are plush and comfortable.
The element mesh lining on the Brooks Beast 18 is great for those whose feet sweat during their runs. It controls moisture so that your feet stay nice and dry. There is a DRB Accel shank-like unit in the design, which helps with torsional rigidity. This is for the midfoot. However, your forefoot and heel still get to act on their own for maximum flexibility.

With all of the extra features the Beast 18 boasts, the higher price can be very worth it. Plus, it's a popular design, and with good reason - its construction and technologies provide superior support and stability, while still making you feel comfortable and light.

7

. ASICS Gel Foundation 12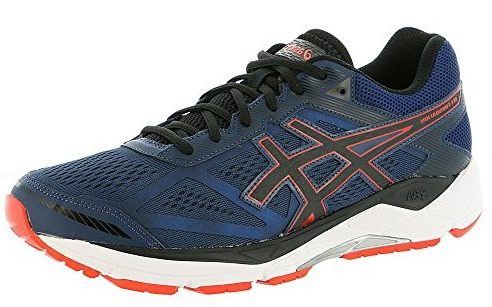 The Asics Gel Foundation 12 is the upgraded version of the no longer available Asics Gel Foundation 11. Asics has been around since 1949 and it's an acronym for "Anima Sana In Corpore Sano," which means, "A sound mind in a sound body." This is what Asics is trying to accomplish with its footwear. The Gel Foundation 12 has a breathable mesh upper, along with other great features.
The ComforDry Sockliner technology of the Foundation 12 is for cushioning the foot. It also provides anti-odor control. This is great for people whose feet tend to sweat and whore are uncomfortable with it. It will keep your feet drier and cooler. Rearfoot and Forefoot Gel technology keep your foot from impacting too hard on the pavement. They help with the movement for your entire foot, no matter if it's the heel or the toe.

The Asics Gel Foundation 12 is in the mid-price range on this list of best motion control running shoes. For all of its extra features, it's a great deal. In addition, it is a fantastic option for the overpronator.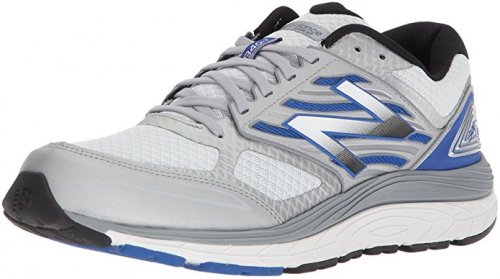 Another New Balance design makes this list, which is no surprise since, as mentioned before, they've been in the footwear industry for over a century. New Balance is always improving on their designs, so it's normal that the 1340 would have a third version of itself. The New Balance brand wants to ensure that their footwear is the best.
Padded collar and tongue on the 1340v3 make for an exceptionally comfortable fit. The importance of this is that the tongue and collar are more comfortable and fit the foot securely, so it doesn't slide. A mesh upper will keep your feet from sweating. This is great for people with feet that sweat during their runs or walks.

It is no surprise that New Balance has two options on this list, as it is a leading manufacturer of supportive footwear. The 1340v3 is perfect for walking and running and everything in between, and you will love its easy, effortless feel as you go about your day!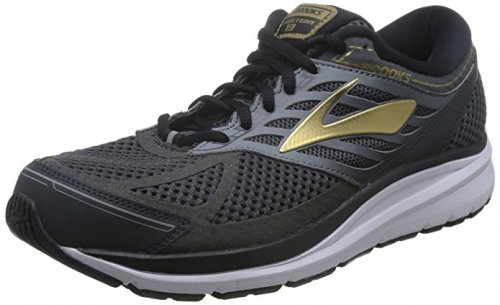 The Brooks Addiction 13 is the new Brooks Addiction stability design. It has a padded collar and tongue and also boasts an internal support saddle. The Brooks Addiction 13 has the technology to help with smoother landings and better energy return. It also has the technology to ensure that runners of all sizes can wear it and feel comfortable.
The textile element lining helps to keep your feet dry. This is important especially for people whose feet sweat during their runs. No one wants sweaty feet that slide in their footwear. The Extended Progressive Diagonal Rollbar is there to help combat overpronation. This technology also helps with smoother transitions throughout the gait cycle, so that your run is better.

The Brooks Addiction 13 is backed with technologies and materials that make sure you have the best run possible. It will keep you cool and dry and odor-free, as well as stable no matter where you go or what activity you engage in. You won't regret investing your money in the versatile Addiction 13!



The Avia Avi-Execute is breathable and lightweight. It also has durable synthetic overlays. The tongue and collar are plush for added comfort, and it comes with Cantilever technology, as well as an EVA Foam Lite midsole. The outsoles have 4-Flex grooves as well as Dura-Ryd rubber soles. Both are meant for flexibility and a better grip.
Cantilever Technology centers the foot, keeping it in place. It's also meant for a softer impact. The technology also increases energy return and stabilizes the heel, which all works together for a better design. The Foam Sole Sockliner is a blend of polyurethane and foam. It helps absorb shock from pounding the pavement. This is great for anyone who hits the run hard and especially good for bigger runners.

The Avia Avi-Execute is great for anyone who wants a starter design and doesn't want to spend too much money on a pricey option at the beginning of their running adventures.

Subscribe to our Newsletter