Best Lightweight Running Shoes Reviewed in 2022
In a Hurry? Editors choice: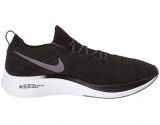 Test Winner: Nike Zoom Fly Flyknit

If you're choosing a pair of lightweight running shoes it may be your first time doing this or there's a chance you may be looking for a replacement pair of shoes.

We've chosen a selection of shoes that are not just aesthetically pleasing but also very comfortable and equally as important, very light. No matter where you're running, you will need to ensure that you choose a pair of shoes that are lightweight to maintain your pace and rhythm. 

Our collection of the 10 best lightweight running shoes for 2020 has been picked by evaluating the running shoes comfort, versatility, durability, breathability, and value. Take a look at the range of shoes selected which we hope will help you in choosing the right pair for you!
Standout Picks
Criteria Used for Evaluation
Comfort
Comfort is important when it comes to running shoes because if they are not comfortable, you will not wear them!
When choosing lightweight shoes, we evaluated a variety of things. One of the first things we looked at was the level of cushioning the shoe provided. Some of the options were created using a rubber and foam sole and some featured crash pads. 
Another factor we looked at was support. A lot of the shoes in our collection featured mesh uppers that provided a slim but supportive fit. Heels collars and soles that molded to the runner's foot were also some of the qualities we took into consideration.
Versatility
Even though some of our lightweight running shoes are only suitable for running short or long distances, we selected options that are suitable to wear for different types of exercises, not just running.
Our collection features shoes suitable for road running, track, gym sessions, or simply casual wear, making them extremely versatile. 
We also chose options that were stylish and offered a variety of colors. How comfortable a shoe is particularly important but how you look and feel about what your wear is equally important. 
Durability
One thing for certain, you want a pair of running shoes that will last a long time. Therefore, it is important to pay close attention to the material, the sole, and the level traction.
Our collection of the best lightweight running shoes are extremely durable. We chose options that were made from a lightweight material, allowing runners to achieve fast speeds.
A lot of the shoes were created using a foam rubber sole, providing a supportive base but offering the runner flexibility and plenty of cushioning. 
The right amount of traction on the sole was incredibly important. We chose options that had a good level of traction so they could run confidently at high speeds across multiple platforms including road, track, country, and sand as well as in wet weather which may at times be a little tricky. 
Breathability
Whether you are wearing your shoe on a cold winter evening or a hot summer morning, you want your shoe to be cool, fresh, and breathable. You also want to avoid having sweaty feet which can lead to blisters.
We selected lightweight running shoes that have a breathable upper mesh. Some of our options feature a singer-layer mesh and others feature two layers of mesh. Some are made from thinner, lighter, and cooler fabrics. Vents also help to get rid of excess heat in warmer weather conditions.
Value
It is important to choose a pair of lightweight running shoes that are good value for money.
To do this you need to establish what your budget it, whether the shoe fits within your budget, and what you are getting in return. 
We made sure we selected 10 lightweight options than varied in price from a low, medium, and high, allowing people with varying budgets to choose something that is great value for money.
10 Best Lightweight Running Shoes in 2020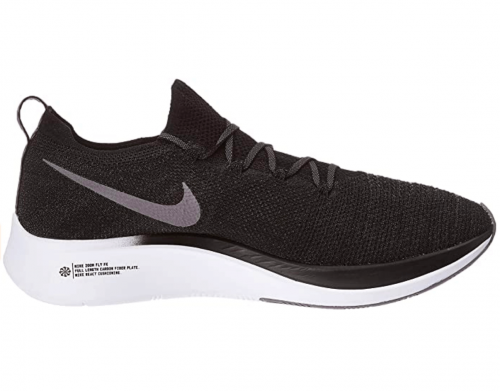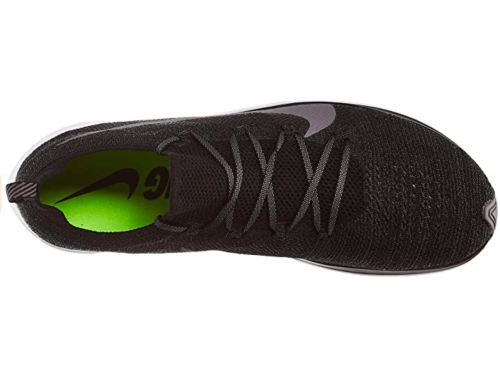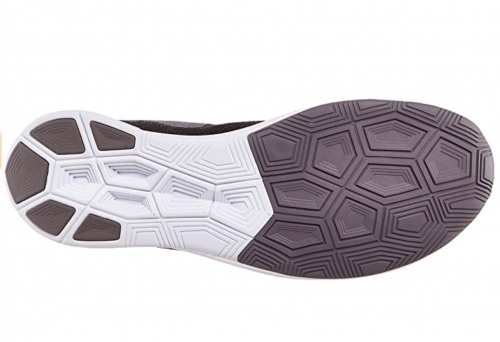 Whether you are a more experienced runner or simply love to run at high speeds, this Nike Zoom Fly Flyknit running shoe will support and help you achieve and sustain those fast runs, while looking great!
Comfort
These have been carefully designed with a carbon-fiber plate covering the full length of the shoe's midsole. This design choice will help to propel you forward when running, whilst supporting you to sustain and achieve a speedy run. The addition of a Flyknit upper keeps you nice and cool when you are reaching high speeds. 
You can expect a snug comfortable fit. Designed to fit your feet like a glove, the construction of these men's lightweight running shoes is meant to give a sock-like fit, reducing the risk of blisters. The snug fit also works in providing you with additional support, reducing the risk of injury and increasing breathability.
Like some of our other running shoes, these feature ankle collars that wrap around the runner's ankles, providing extra support and making transitions seamless. 
Versatility
Known for being great as a fast-paced shoe, this option makes the perfect companion for everyday runners who like to run fast for fun or those who participate in racing and want a fast and reliable running pair to take them to the finish line. 
We'd suggest not wearing them if you have a wide foot as they have more of a narrower, slim fit, so it may cause some discomfort for wide footed runners. 
Durability
To improve the shoe durability, the designers at Nike have created a model that has rubber positioned on the outsole of the shoe, under the forefront, and the heel. This specifically placed rubber increases the durability of the shoe and helps sustain the lightweight feel.  
Breathability
This pair of Nike running shoes have been created with a Flyknit upper that will certainly improve your breathability, keeping you incredibly cool on fast runs. 
Value
This option is being sold for a high price making it one of the most expensive shoes in our collection. If you are a more experienced runner and have a larger budget, this model is a brilliant buy!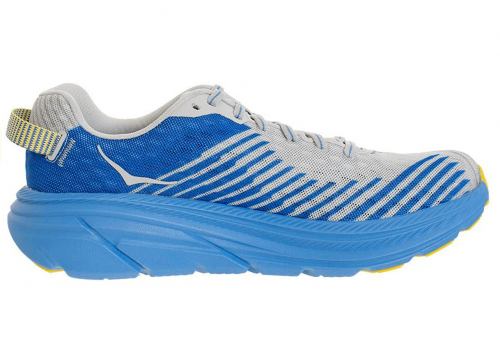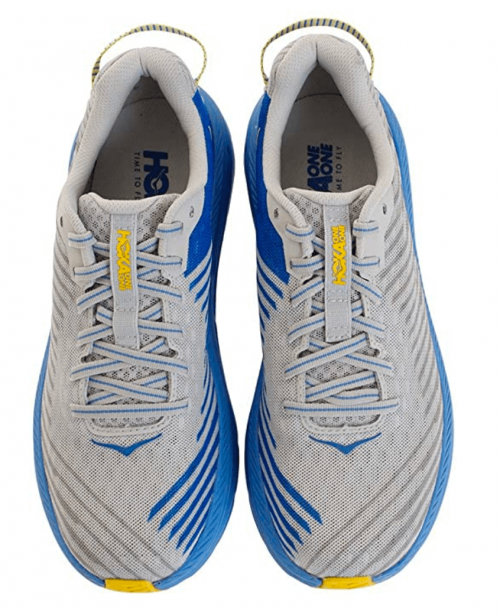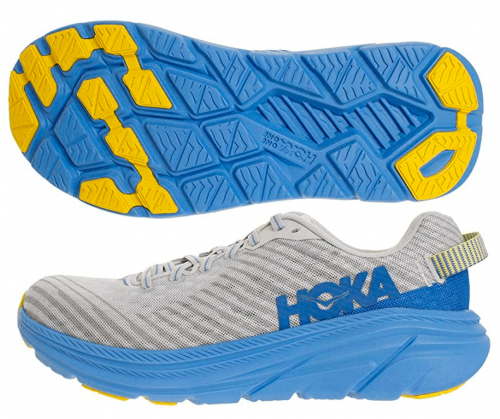 The latest lightweight trainers from Hoka One One Rincon are not to miss! Expect a fast, comfortable, and most importantly light wear with this pair of shoes.
Comfort
Created with a thick chunky foam underfoot you can enjoy lots of cushioning with these soft-wearing shoes. The shoe transition from heel to toe also provides a stable and supported transition.  
The single-layered mesh provides a snug fit, maybe more suitable for a narrower footed runner. It's important to point out that being free from overlays means this shoe doesn't stretch very well, creating a tighter fit which some may not appreciate. Another factor to be aware of is the tongue being a little short which could cause some irritation.
However, one thing for sure, you can rely on these running shoes to provide you with plenty of cushioning while achieving fast runs. 
Versatility
These lightweight running shoes from Hoka offer lots of versatility! Suitable for road-running and steep-trails runs, you can enjoy plenty of running in this pair. They're also suitable to wear for training sessions as well as races. 
Durability
Different from some of our other running shoes, these have been created with an exposed foam sole. The advantage of this is that the shoe offers a soft, cushiony feel and is extremely lightweight. However, a disadvantage is that the exposed foam sole wears quickly, making these not as durable as some of our other lightweight shoes. 
Breathability
This running shoe has a stripped-down upper which makes them a perfect option for racing in because they keep your feet super cool and breezy. Created with one less layer, you can expect the single-layer mesh to make these shoes much lighter to wear.  
Value 
The Hoka One One Rincon is one of our higher-priced running shoes. If you have a larger budget to spend, this would make a great option.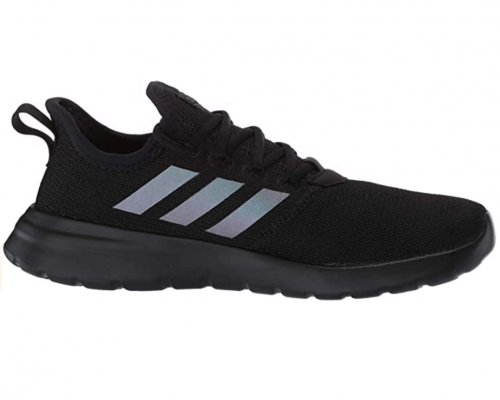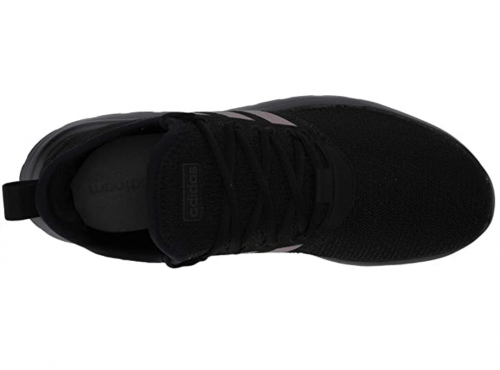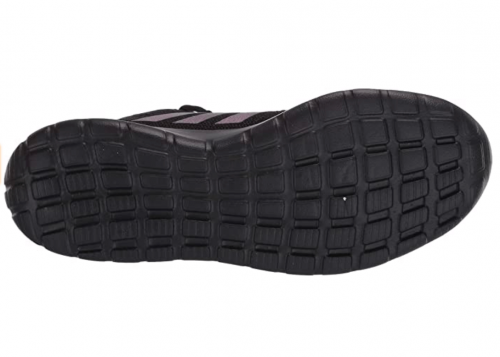 Stylish and comfortable, this option from Adidas is brilliant if you want to buy a shoe suitable for every day casual wear, walking, and short distance running.
Comfort
Designed with Cloudfoam cushioning, you can expect comfortable wear with these. The upper has been designed to be very thin, making it very breathable in hotter weather conditions. The upper also provides the foot with plenty of support due to its close-fitting and snug fit around the arch and ankle of the foot. We would, however, suggest that these aren't as suitable for wide footed runners. 
Versatility
Fresh and light, these stylish Nike shoes come in 11 different colors, giving you lots to choose from. 
Suitable to wear for walking and short runs, we'd suggest wearing these for lighter exercise. They're very comfortable but wouldn't withstand hard-core exercise or long-distance running. They will also make a fantastic everyday fashion shoe to wear around the house or out to the shop. Something that you can relax and chill in! 
Durability
In comparison to other lightweight running shoes in our collection, this pair is not very durable. The soles don't offer a deep treading like we'd expect for a running shoe which means the pair wouldn't be able to withstand long runs or heavy regular exercise.
These are still a lovely shoe and well worth buying, as long as you're wearing these for short-distance running or casual wear. 
Breathability
The structure of the upper is a lot thinner and close-fitting, making them comfortable and cool to wear in warmer weather conditions. 
Value 
These shoes from Adidas are one of the cheapest lightweight trainers in our collection. Available at a low price these are being sold for a bargain price. Suitable for running in small distances, walking, and casual wear, these make a fantastic low-level endurance trainer. However, if you want a trainer that has longer mileage, we suggest opting for one of our other trainers. 

4

. Reebok Floatride Run Fast 2.0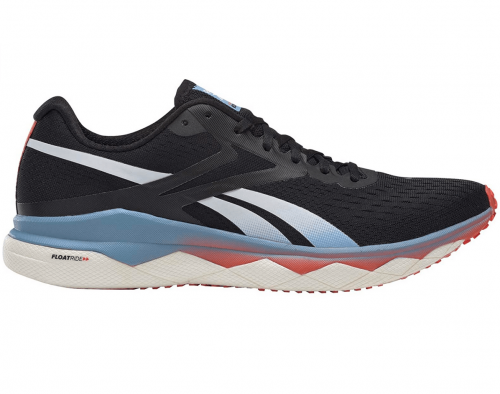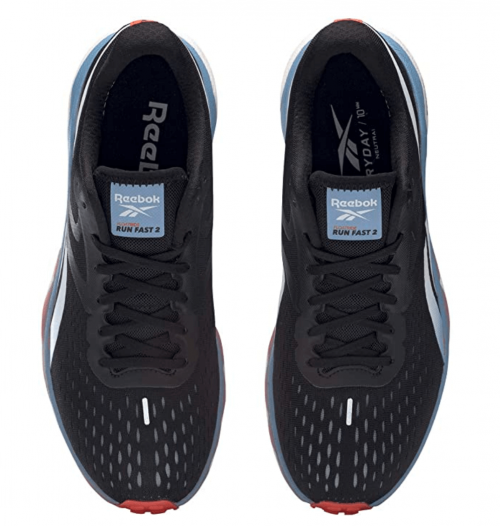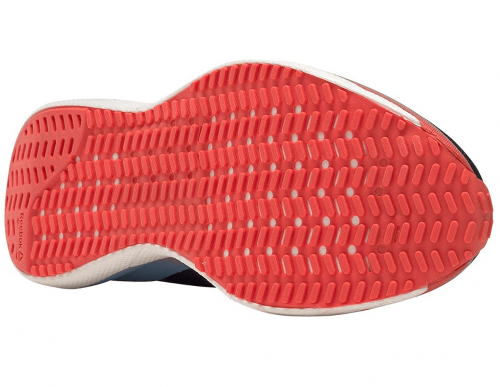 If you want a shoe that is comfy as well as fast, this Reebok lightweight option is the shoe for you!
Comfort
Created with a floatride foam, the midsole and outsole offer a light and cushiony base that provides a great level of bounce when on the run. This shoe is however much heavier than some of our other options reviewed, making it not as lightweight as you would expect.
The upper is one of the areas that have additional weight. It has a two-layer mesh which is a lot thicker. The upper also has collar padding made from a piece of heavier fabric. It also features eyelets and has thicker laces. A thicker heel provides the wearer with a better fit but at the same time makes the shoe heavier.  
Versatility
These are a very versatile trainer. Suitable for track racing, long-distance running, and speed session workouts, these are a great shoe to own. When it comes to the style, this Reebok shoe is available in a limited range of colors in comparison to some of the other trainers we've reviewed. 
Durability
The latest option from Reebok is a very durable pair that have been created with a full-length rubber sole that boosts their durability without causing the shoe to be heavy. 
It has also been created with a lot of rubber on the sole of the shoe, giving complete coverage from heel to toe. This makes the shoe stick to any surface, providing the runner with grip. 
Breathability
Like the rest of our collection, these lightweight running shoes have been created with a mesh upper, helping you to stay cool and fresh while enjoying a run. 
Value 
This is one of our mid-priced shoes within our collection. A versatile option, this pair of shoes is great value for money. 

5

. New Balance Women's 680v6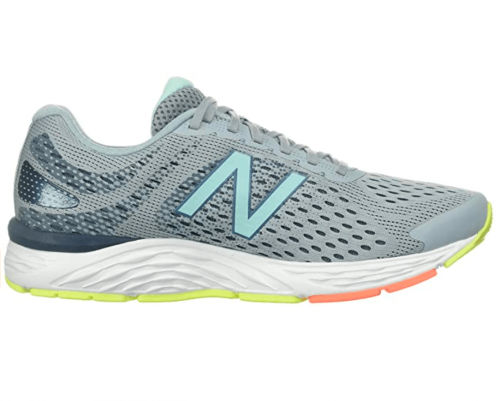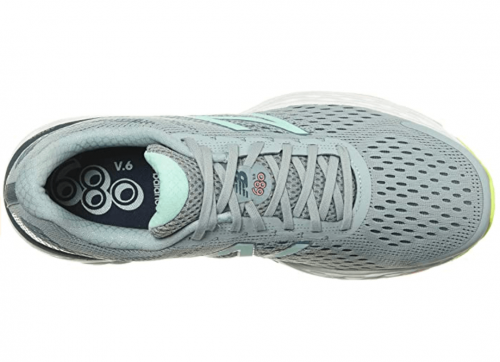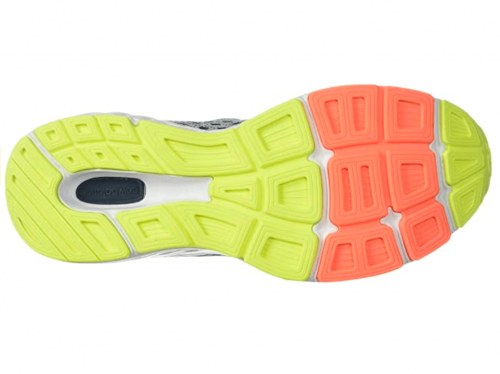 This lightweight option from New Balance is the most affordable shoe available in our collection!
Comfort
Created with a rubber sole and featuring shock absorbers in the midsole, you can expect a smooth, bouncy run in this pair. High-quality cushioning will also provide you with an extremely comfy ride. A molded sock liner hugs the foot, providing a supportive and comfortable run. A breathable upper also enhances the overall comfort of the shoe. 
Unfortunately, this shoe is more of a narrow fit so it wouldn't be suitable for runners with wider feet. 
Versatility
If you like a splash of color, these shoes will not disappoint! Available in 10 different shades, you can expect a rainbow of color choices to choose from including Voltage Violet/Black, Light Slate/Stone Blue/ Bali Blue, and Peach Soda/Ginger Pink/Natural Indigo. 
Durability
Designed with midsole absorbers that resist compression and provide plenty of cushioning, these are very durable. 
Breathability
New Balance has created a fantastic women's running shoes. Offering a breathable upper, it will not only keep you cool on your long runs but also comfortable. Created with a light synthetic mesh material, these trainers will keep you the coolest you have ever been. 
Value 
These are the cheapest running shoes in our collection. Great value for money, they are an extremely affordable and great option for newbie runners or more experienced runners who have a small set budget to spend.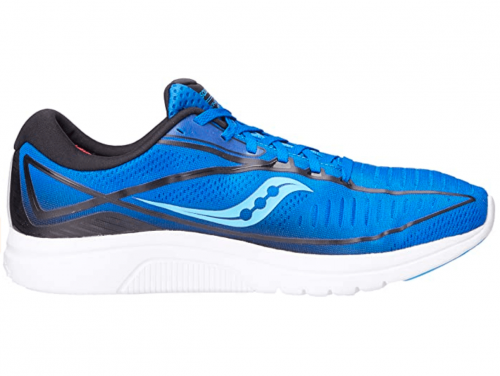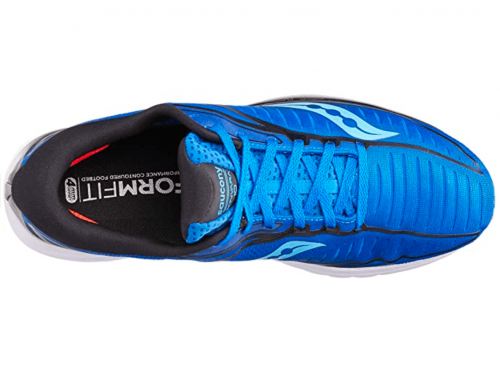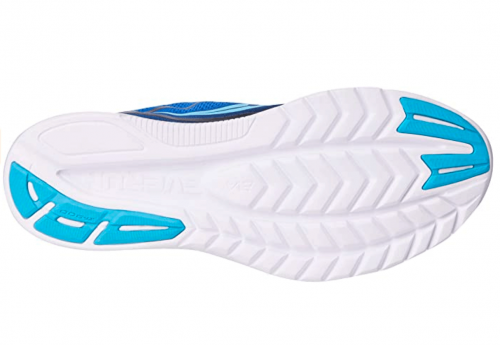 If you want a faster, more responsive ride but you're on a budget, these Saucony lightweight running shoes have a lot to offer!
Comfort
Offering a perfect balance of cushioned yet firmer sole, you'll have the best of both worlds and will enjoy a more responsive ride. You can also expect a flexible and lightweight underfoot, helping you reach fast speeds. 
The upper has been designed with heel collars that provide cushioning either side of the heel. These not only achieve a comfortable, cushiony fit but help keep the heel locked securely in place when you are on a fast run. The mesh upper also wraps around the entire foot providing a secure fit. If you're a neutral runner, this is also a great option for you. 
Versatility
These running shoes from Saucony are brilliant for training runs, workouts, and high-speed races.
Available in a variety of colors, you can enjoy choosing from Saucony's various designs. Blue, Orange, and Citron Teal, they do not shy away from color with these lightweight shoes. 
Durability
Though these offer lots of versatility, the designer has tried to keep them lightweight and snappy by exposing the EVA foam on the shoe outsole and using minimal rubber.
However, it's important to point out that exposed grooves in the foam could become worn down by rocks and loose stones. A reduced amount of rubber on the outsoles could also result in a greater level of wear and tear in comparison to some of our other running shoes that offer more rubber coverage. 
They are also very quick-drying and the upper shreds a lot of dirt making them extremely durable. 
Breathability
Like the rest of our lightweight running shoes, these have been created using an engineered mesh that will keep the upper cool and breathable when on high speed runs. 
Value 
Sold for a higher price, this option from Saucony has a lot to offer so if you have the extra dollars to spend, you won't regret getting them! 

7

. Brooks Womens Launch 7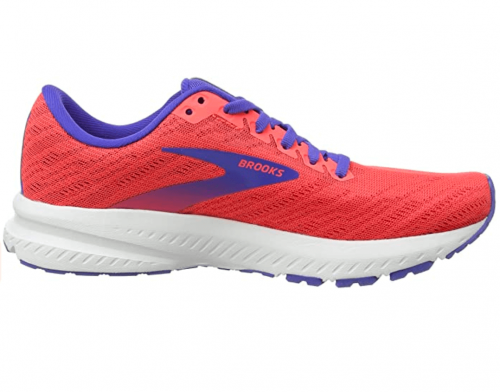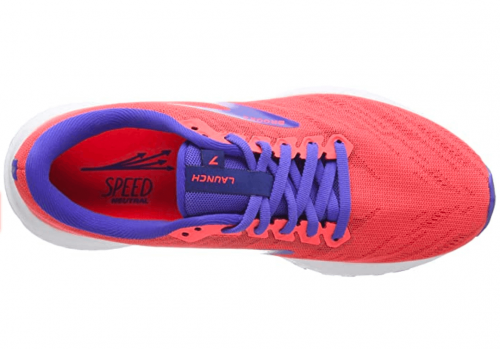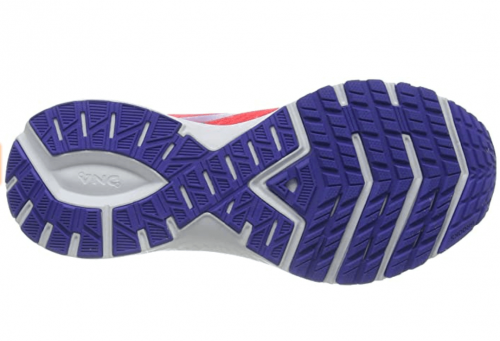 This option from Brooks offers a supportive, cushiony, and lightweight ride allowing you to reach the speeds you desire!
Comfort
Not only does the shoe offer a midsole that is soft and supportive, but with the right level of cushioning the midsole also works in molding to the runner's foot shape, providing additional support. 
The shoe has been created with a mesh upper made of a single layer which provides a bootie-like fit ensuring your foot is going nowhere anytime soon. 
You can expect a bouncy and light run. The midfoot transition zone has also been shaped to provide the quickest and smoothest heel to toe transition. 
It's important to point out that the tongue does sit low which may cause some irritation or discomfort for some runners. The shoe also offers a narrower fit in the saddle area which may not be suitable for wide footed runners.  
Versatility
If you want a shoe that will help you achieve high speeds but at the same time offers plenty of support and cushioning, this is a great option for you. Great as a racing shoe or for fast pace workouts, you'll love what it has to offer. 
When it comes to aesthetics, it comes in 9 different colors for you to choose from. 
Durability
These offer a great level of traction making them easy to run in at high speeds whilst providing you with a good level of grip to run in wet weather conditions. 
Breathability
The shoe has been created with a single-layer mesh upper giving you a much cooler ride than some of the other options we've reviewed, particularly in warmer weather conditions. 
Value 
This is one of our mid-priced options so if you like the sound of them, don't hesitate by buying them today. 

8

. Nike Air Zoom Pegasus 36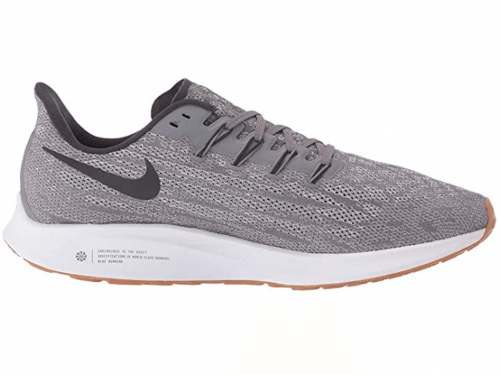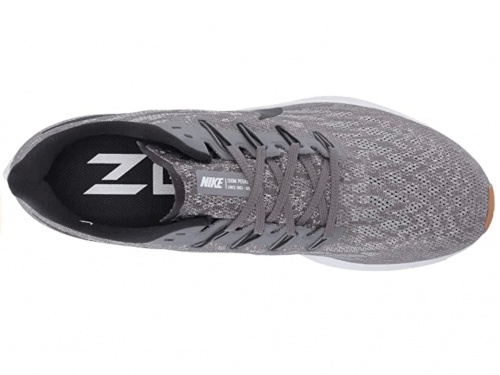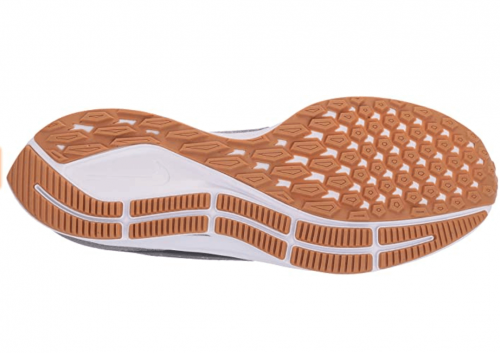 Stylish, comfortable, and versatile, what more could you want from a lightweight running shoe?
Comfort
This option features a full-length layer of Zoom Air, giving the shoe plenty of cushioning and providing a super comfy fit. The newest Nike version has been designed with a thin asymmetrical cut that improves comfort. The heel collar also keeps the foot completely supported so you don't have to worry about any discomfort when enjoying long mileage runs. 
It is important to note that customer reviews have commented on some difficulty they have had in ensuring the laces are kept tied throughout their run as they found themselves having to re-tighten them.  
Versatility
For those of you who like a stylish shoe, this option will get heads turning. Available in a variety of colors, you have lots to choose from.  
Durability
This shoe from Nike is extremely durable. The rubber outsole provides a great level of grip across a variety of platforms including off-road country trails as well as long runs along the beach. 
Breathability
The breathable mesh upper will keep you nice and cool on long, hot runs. 
Value 
These running shoes from Nike are mid-priced. If you like stylish shoes you can rely on this option delivering. 

9

. HOKA ONE ONE Women's Cavu 2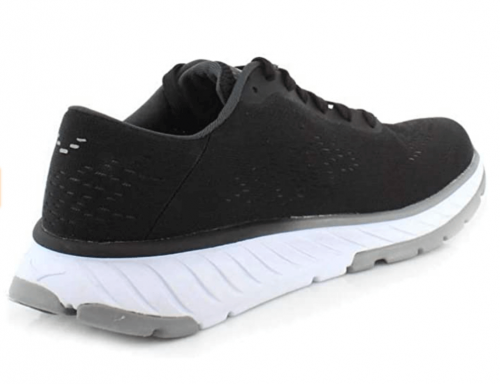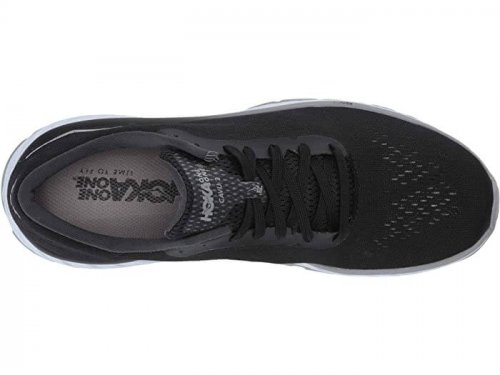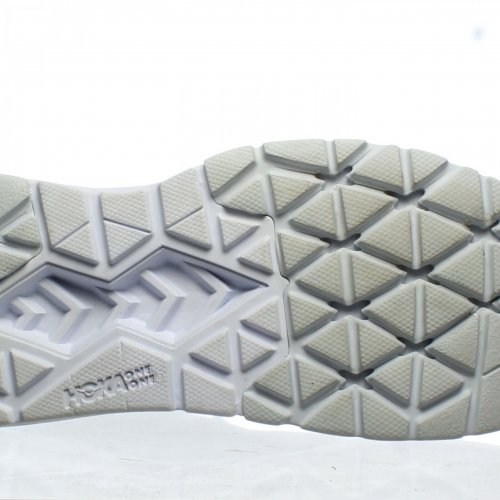 This running shoe is one of the lightest trainers in our collection!
Comfort
To achieve this the designers at Hoka have done their best to remove any access weight from the shoe. But thankfully they haven't cut on the amount of cushioning because this option still excels in its cushioning power. 
Comfort and support continue throughout the shoe. The firm heel absorbs any heavy footfalls that may occur, while the forefront is softer making it comfortable for runners who tend to land on their toes. 
The shoe also features a blend of rubber and foam for enough traction and durability. In the midfoot where traction is not required, it features more standard foam which is exposed. This decision helps to reduce the weight of the overall shoe. 
Versatility
It's suitable to wear for marathon paced runs as well as track workouts. The shoe's outsole is great to wear in a variety of locations including wet roads, muddy trails, and concrete roads. 
The designers at Hoka don't, however, do well when it comes to design options. This shoe is only available in two color options being Black/White and White/Nimbus Cloud so if you like your color you may have to choose one of our other running shoes that offer more color. 
Durability
These feature a firm heel that absorbs a lot of pressure when landing. The outsole has also been created using a rubber-foam that provides plenty of traction and durability.
Cleverly, where the traction isn't needed on the outsole, this is removed to reduce the overall weight of the shoe, making it as light as possible. 
Breathability
A breathable upper mesh will keep your feet feeling cool so you won't have to worry about having sweaty feet in the summer months. The upper has also been created with vents that help get rid of any excess heat when running at high speeds. 
Value 
This is one of our more expensive lightweight shoes so if you have a larger budget, this would make a great option. 

10

. ASICS Gel-DS Trainer 24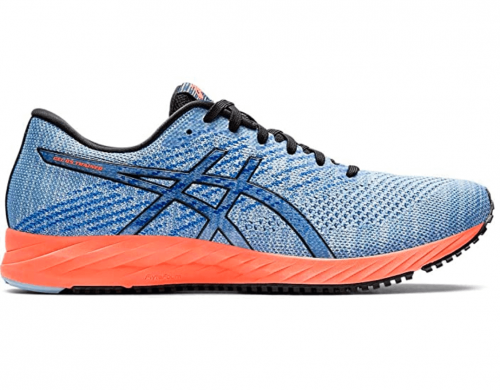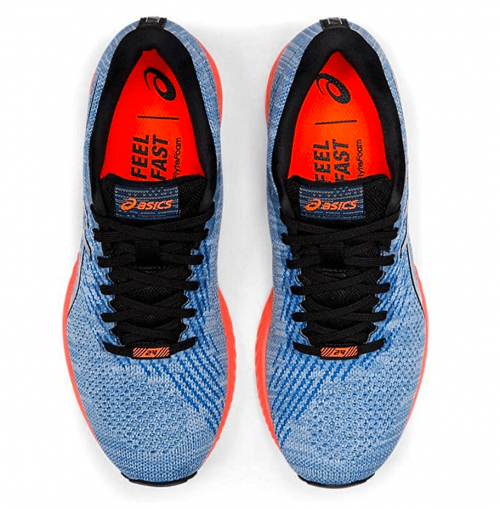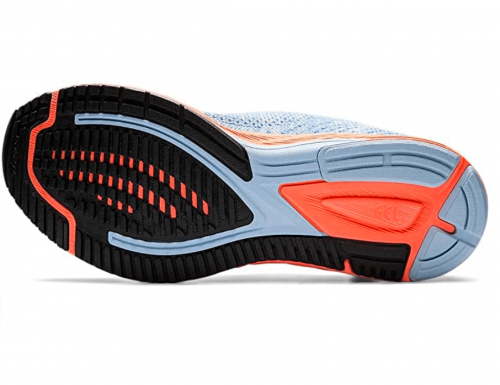 These Asics running shoes will give you the head start you need to win a race. If you suffer from overpronation, these are a great option.
Comfort
The shoe has been designed with two different midsole materials that provide smooth overpronation control for the runner. 
One of the things that make it a fast running shoe is its FlyteFoam Lyte midsole that provides a solid ground feel and great energy in return when hitting the ground. You won't need to worry about hitting high speeds in these ASICS running shoes. 
Shock absorbers are cleverly positioned in the rearfoot, providing the runner with smooth transitions. Added sock liners mold to the shape of the runner's foot creating fantastic comfort. The shoe outsole also provides the runner with plenty of surface and protection, particularly when running on paved surfaces. 
The only thing to be aware of is that it may not be suitable for wider footed runners because it offers a snugger fit. The forefront of the shoe may also be a little too firm for some runner's preferences. 
Versatility
Though this shoe is fantastic for wearing when completing shorter faster runs it is not the best companion to wear if you're opting for a big mileage run each week. The shoe offers plenty of firmness but does not offer suitable cushioning for longer mileage runs.
These have been designed with reflective detail, allowing you to wear them outside in low light. The shoes also come in a variety of colors, giving you plenty of designs to choose from.  
Durability
It has been created with a heel counter design that reduces slippages when you lift your heel and allows you to achieve a faster pace run. Molded rubber outsoles that feature a high abrasion-resistant rubber, also help this shoe withstand heavy impact. 
Breathability
Different from other options in our collection, this lightweight pair from Asics has been designed with a knit upper. This knit material provides enhanced breathability and keeps the weight of the shoe down. Lightweight and airy, this trainer offers a fantastic fit around the foot, making them irresistibly comfortable. 
However, it is important to be aware that even though this shoe offers a lightweight and breathable wear when worn in the colder weather, you may feel a little cold in these trainers from Asics. 
Value 
This option is being sold for a mid-price making it a great buy for runners looking for a fast running shoe.

Subscribe to our Newsletter