Best Blister Treatment Reviewed
In a Hurry? Editors choice: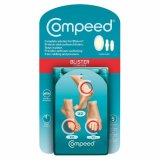 Test Winner: Compeed Blister Cushions

Nothing wrecks a busy holiday, a walking tour, or a weekend dance-a-thon like blisters. New shoes, wet feet, or doing things with your feet that you don't usually do, all put you at risk. We think of blisters as a punishment for wearing new shoes or doing
strenuous activities
for which we just weren't prepared. But the truth is, we can get them any time there's friction between the skin on our feet and a foreign object. Usually, it's just a shoe, a boot or a sock that bunches up. The sad fact is that some of us are just prone to getting them but, if we are vigilant about taking preventative measures, we can avoid most of them.
Standout Picks
Criteria Used for Evaluation
Protection
Taking the right steps to avoid blistering can ease your life significantly, giving you the chance to walk, run, hike or dance worry-free. They are caused by friction. The layers of your skin, softened by dampness, rub against each other, separating under the pressure. The area is filled with a liquid called lymph, which your body produces naturally to add some cushioning and protection. But what this results in is a painful bubble that's raw to the touch, and that, should it pop, can get infected and lead to serious health issues.
The first step in preventing them from happening at all is choosing the right shoes. If you're shopping for yourself, you probably already know your problem areas. It may be the heel, the bottom of your foot, or even between your toes. To stop these areas from taking a beating with every step you take, you need to opt for footwear that will fit you perfectly, and that won't cause any unwanted damage.
The most appropriate shoes will be the correct size and width for you. While most people know to stay away from footwear that's too small (even if just half a size), often we don't think about how footwear that's big can also cause serious issues. If your shoe runs large, it allows your foot to move, which leads to friction that can result in blistering, rubbing, or even broken skin. The length of your shoes should allow your entire foot to naturally rest, without the toes hitting the front of the shoe, and with half a finger's space in the heel area. Additionally, the toe box needs to be wide enough to allow the natural splaying of your toes, which will get rid of the rubbing between them, while the tongue and collar need to be made so as not to rub against the top of your foot while standing or walking.
What will influence the way a shoe fits are the materials and type of construction used in the manufacturing process. If you have sensitive feet, you should try and go with softer, more cushioned uppers such as suede or mesh, and should make sure that your chosen sneakers or pumps don't feature any internal stitching that may pose a problem.
You should also look for comfort features in your footwear, including a padded collar and tongue, an adjustable closure system, a cushioned insole, such as one with memory foam, and a lining option that works for you (leather, suede or even textile).
The second thing you need to consider in your footwear is moisture management. As moisture makes your skin softer, it leads to it blistering more easily. This means that if you tend to have sweaty feet, are planning on doing any physical exercise, or are simply expected to have your shoes on for long periods of time in hot weather, you need to consider ways to wick away that moisture from your foot.
One of the simplest ways to do so is to go with breathable footwear – whether it's a model made with a mesh upper, one with ventilation holes, or one that features high tech innovation such as an OrthoLite sockliner, this is an aspect you need to consider.
Secondly, be careful what socks you choose. While cotton is a popular option, it has a tendency to retain moisture, which is, ultimately, a bad scenario. Look for hosiery with some percentage of merino wool acrylic, or even lycra or spandex, as all of these will allow for them to dry faster, stopping your skin from becoming soft. If you're planning on wearing a formal shoe, consider no-show hosiery options that are abundantly available, and can be a real lifesaver at parties or events.
Last but not least, it is possible that you can develop one even if you consider all of the above measures. You may have well-fitting shoes that have been perfectly broken in, may be wearing the comfiest socks available for purchase, but your feet need an additional layer of protection.
This is where preventive treatments come into play. You can opt for any of the methods above, from tape, to band-aids and even to creams or deodorants that'll prevent rubbing. With some products, you can even use a combination. If you know that you've got something strenuous coming up, such as a long hike or a travel trip across Europe, you should try out some of these methods beforehand. Once you've got the formula that suits you the most, be diligent about following through, and don't be afraid to stop along the way to adjust your tape, change socks, or simply to rest your tired feet.
Effectiveness
Handfuls of straw, wads of cotton and wool have been used to pad boots for centuries. Fortunately, the modern world has given us synthetic materials that do a better job but let's not ignore the tried and true, completely.
Duct tape
Vaseline
Apple Cider Vinegar
Witch Hazel
Green Tea Soak
If you do get one, taking the right steps can not only help it heal faster, but it can also help prevent any unnecessary complications. First of all, you must protect the area from further rubbing because if that skin bubble breaks and peels off, you have exposed a vulnerable layer of skin that may become infected. The thing we recommend the most is to give your feet a break and let it dry out in fresh air but, because feet tend to hang around on the ground where dirt collects, you will likely need to put a little something on that.
You might want to soak your feet in some lukewarm green tea which seems to have some healing properties. Don't soak too long because you don't want its outer layer to soften up too much more than it already is. Five minutes should do the trick. Apple cider vinegar is a big favorite for fighting germs and offering a healing jump start. It works, and you can just add a cotton covering with whatever adhesive will hold it in place. Combine that with Witch Hazel, and you've nearly covered the Old Wives Cures.
Modern products are conveniently sized and packaged for easy carrying and usage. They certainly cost a lot more than a bit of vinegar or a roll of tape, but you want to make sure you take great care of your feet. If it happens while you're away from home, wipe it down with an antibacterial wipe and cover with a band-aid or a treatment product. This will help you get through the day. Once you are home, you can properly clean the affected spot, apply any medication you usually use and let the skin naturally repair itself. It suffices to say that for the next few days you should stay away from all constricting footwear, and should try to go with options that won't cause additional problems.
Brand
Let's talk about comfortability – as we all can attest that this is a vital component of any footwear gear. As we evaluated and assessed products in this market, we wanted to ensure that the 10 best products would offer the most comfort. I mean, wearing these on your feet can be uncomfortable, on top of wearing socks and shoes. To our surprise, the very best brands on the market designed their products with some of the cleverest technology and designs.
In fact, if you look on our list, most of the brands designed their products to be ultra-lightweight and thin, making them easy to wear during the day at work. Now, we also know that comfort can be quite objective as – what may be comfortable for one person may not be for another. So, we actually took to the time to review many different consumer reviews to see what other people mentioned regarding their experience. What you read about today is the absolute pinnacle of comfort when it comes to these protectors.
Style
The first and most important aspect to take into consideration when purchasing one of these products is to the construction of the actual item and the materials used in making it. Understanding these two different facets could help unveil a wealth of information about the brand and whether or not it's worth purchasing.
These materials often are best for boosting breathability and ventilation, while also promoting the comfort and padding needed to relieve the area from any pain or discomfort. So, as we scanned through dozens upon dozens of products, we carefully noted what types of materials companies were using. If we noticed that a company was using cheaper material, like plastic or cheaper fabric material, we often skipped that product.
Value
Deciphering what makes a brand valuable is so much more than something like good marketing. The culture and history of a company have a trickle-down effect. The best brands add value not only by choosing quality materials but by creating a culture of excellence. The construction of a good blister treatment, like; effectiveness, material, and type will in-part determine what constitutes an item that is considered valuable. It's not always easy to find a treatment that is of great quality. Correct pricing is important a name doesn't always mean a superior item.
10 Best Treatments For Blisters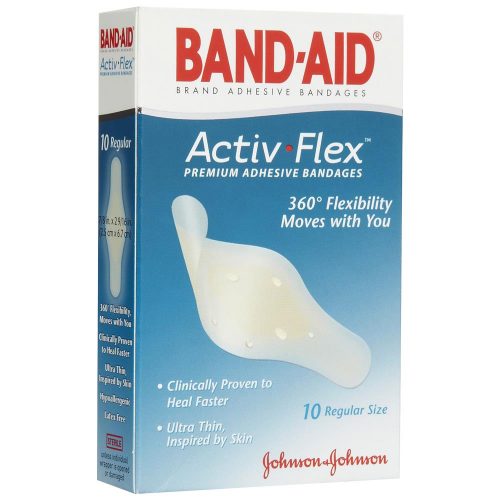 Johnson and Johnson have been making Band-Aids since 1920 when they were invented by an employee whose friend had a particularly accident-prone wife. Originally intended to protect the cuts and scrapes of everyday life, the band-aid itself has become so much more than just a way to keep the dirt off a cut. The original inventors would be shocked at what science and Johnson and Johnson have accomplished in at-home wound care.
An ultra-thin gel type material that molds itself to your skin and stays right where you put it. Just like skin, the Activ-Flex will bend, stretch and contort with you. Additionally, it will work in all types of environments, seeing that it's a waterproof product that allows for an active lifestyle.
There are no edges so this soft gel never pokes uncomfortably into your skin. The adhesive is all over the surface so there is no uncomfortable sticking and pulling on them whether they are broken or intact. A waterproof way to protect and comfort you is a priceless item but Activ-Flex band-aids are sold at nearly every drugstore for a very good price. These are much more expensive than the old-fashioned gauze square on a sticky bit of tape but they do a whole lot more to end the pain, keep them from infection and to help them heal.

2

. Compeed Blister Cushions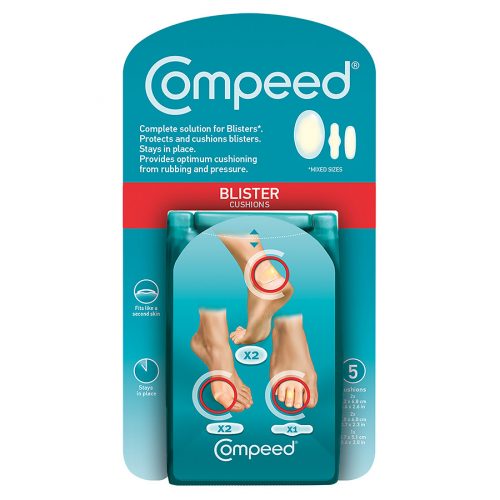 Compeed is a Danish manufacturer hence the term "plaster" which is the European way of saying "band-aid." Don't be shocked but Johnson and Johnson recently bought this company, perhaps because of their impressive hydrocolloid technology. These are very similar to the Activ-Flex band-aids in function and appearance. That's why they are running neck and neck at 1st and 2nd place on our list.
When this plaster is applied it draws in the moisture from the wound and becomes a cushy soft mass that protects it. It's like having an outer skin that allows the 'bubble' to heal by growing new skin.
A barrier from germs and a soft cushion, these stay in place for days making sure nothing rubs you the wrong way. The covering is permeable enough to allow moisture to dissipate while keeping germs out. Similar in cost to the Activ-Flex, this is also a bit pricey compared to a standard band-aid but well worth the price. It's an effective way to stop the pain and to start the healing process and that's a good value.

3

. Dr. Scholls Moleskin Roll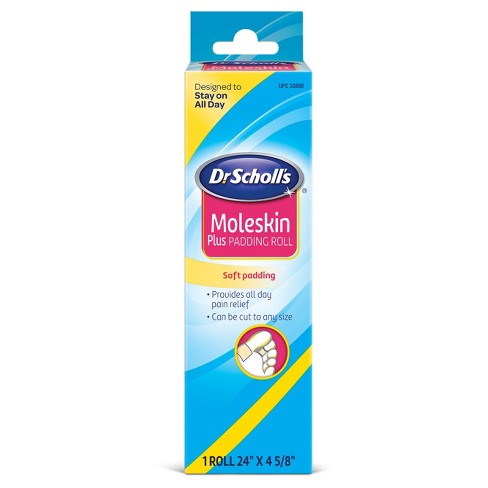 A favorite old standby for tender spots, corns, and calluses. This sizeable roll of soft cotton flannel can be cut to any size to stop the rubbing. Dr. Scholl's is a trusted brand in foot care, and it's easy to see why. This one comes with self-stick adhesive to hold it right where you want it. It can be applied both to skin and footwear for maximized protection and prevention.
The flannel doesn't slip around or attach to itself so it's impossible to make a mistake. This is so easy to put around toes to keep them from rubbing against one another, or behind a heel to keep the shoe from rubbing the painful little bubble.
Dancers and athletes alike are familiar with the simplest solution, which is using moleskin over the area with a cut out that allows it to breathe and heal. The moleskin puts distance between the shoes, socks, and skin. An old favorite that still works and makes a lot of sense to use. Keep a pair of tiny scissors on hand and you can have protection in any size whenever you need it. The most cost-effective (dare I say "cheap"?) treatment you can use.

4

. Dr. Frederick's Better Blister Bandages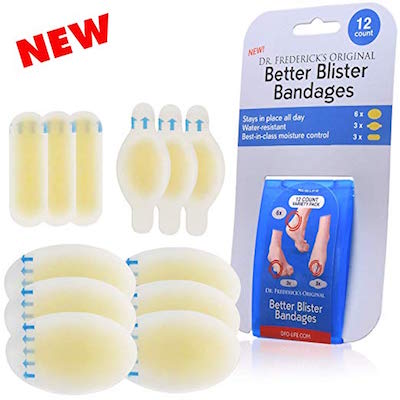 A product that gives you an assorted pack of differently shaped bandages specifically developed for blister treatment, this is an option that is becoming more and more popular among athletes and frequent travellers. Dr. Frederick's Better Blister Bandages are shaped so as to provide you with specifically shaped adhesive bandages you can use on all parts of your feet.
The gel inside these bandages not only prevents blistering, but it can also be put over existing blisters in order to treat them and speed up recovery. Additionally, the adhesive is super-sticky, so it will stay on even during long days, and it's waterproof, so you can wear it with any type of footwear, and in all weather conditions.
Although the pack only includes 12 pieces, these have a strong adhesive which means less frequent changes. Furthermore, if you're using these bandages for treatment, you can count on them staying on until the blister has gone dry. Plus, these offer maximum cushioning which translates to comfort, meaning you won't have to stop doing the activities you love because of a pair of tough shoes. In terms of price, they rank slightly above average, but it's a good investment if you're after a product that really does a great job.

5

. Engo Blister Prevention Patches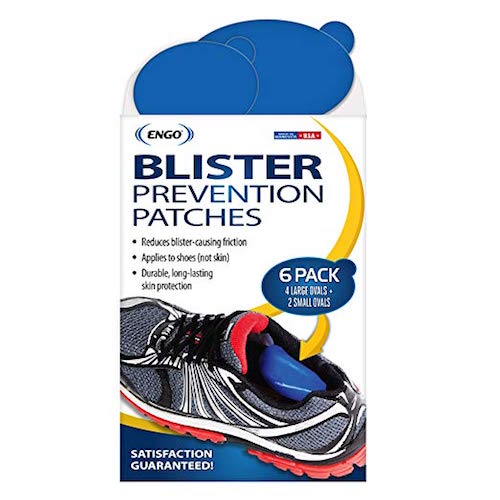 These patches are products made specially to be put in the parts of your shoes that are causing any uncomfortable rubbing. Whether it's your high heels, your running shoes, or the loafers you wear to work every day, these will easily go in and help ease the pressure off your skin. They are sold in packs of 6, which is enough for up to 3 pairs of shoes.
The Engo Patches come in pre-cut shapes that are intended for specific areas such as the heel, the ball of the foot, the arch, or the top of your shoes. You can even trim them, should need be, and fit them in strappy sandals and smaller areas.
Because these products are attached to your shoes, not your feet, they are less likely to cause a reaction to the adhesive. Additionally, they provide excellent grip and can last for long periods without you needing to replace them. This prevention kit is not exactly cheap, but that's understandable, seeing that it's a multi-use product that should get you through a few weeks or even months. Being ultra thin, it won't change the fit of your footwear, while still preventing blistering.

6

. HikeGoo Prevention Cream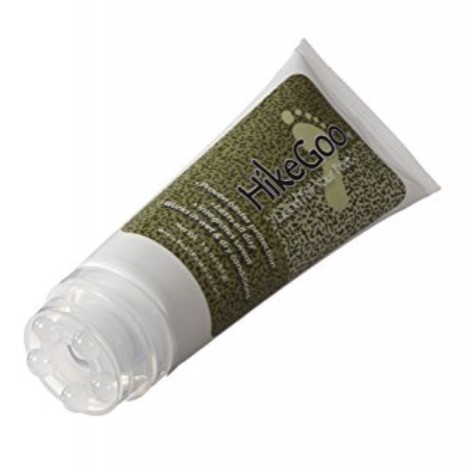 This is a barrier type ointment that will prevent shoes and boots from rubbing against the most sensitive areas of your feet, and the great thing about it is that it lasts all day. The Goo is applied exactly as you would use a moisturizer but this stuff doesn't sink into the skin. Instead, it stays on the surface providing protection from any kind of friction from footwear. Apply before you put on your sock, hike or play all day, worry-free. Bonus: your feet will receive the benefits of the moisturizing effects of this treatment.
Hard wax reduced to goo is the key to HikeGoo's persistent protection. It hangs in there protecting your feet no matter how hot or cold the conditions. Walk through a stream and it's still there, protecting you from blistering.
The fact is, your feet are in better shape when you're done with your workout when you use HikeGoo. There's a lot of lanolin alcohol in the goo, which nourishes the skin and makes it softer after every use. HikeGoo is a little more expensive than the rest of the preventative products on this list but it's quick and easy to apply with a special applicator. It also lasts all day without reapplying and works wet or dry. It's a pretty good deal if you need long lasting protection.

7

. Gold Bond Friction Defense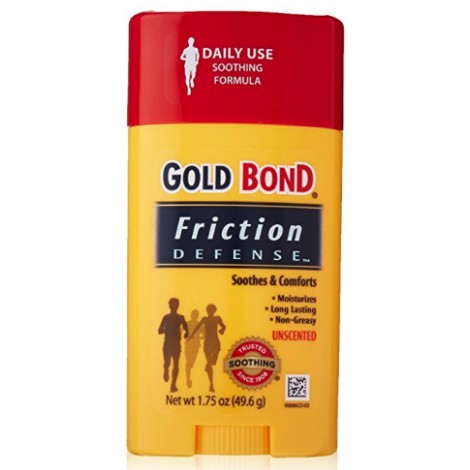 Gold Bond Friction Defense is a handy roll-on stick that reduces friction anywhere you put it. Apparently quite popular for preventing "swamp crotch," this will also prevent blistering on your feet. Unscented and non-greasy it's great for use under your socks or on bare skin where sandals or even heels might rub you raw. A familiar brand, Gold Bond has a good reputation for bringing on the comfort.
Some of us are forever getting rubbed raw. Gold Bond Friction Defense is made for daily use. It's non-greasy and unscented, easy to apply and very useful under everyday conditions.
This product is kind and comforting, cooling the heat when friction burns the very delicate among us. With ginger root and aloe leaf extracts and zinc oxide, Gold Bond takes extra special care of your tender skin. A little expensive but this stick should last a long time. Another barrier product that can be used all over but this one seems formulated for really tender skin. If your feet are very sensitive with delicate skin this could make everyday wear so much more comfortable in any environment. Worth the price.

8

. Spenco Second Skin Squares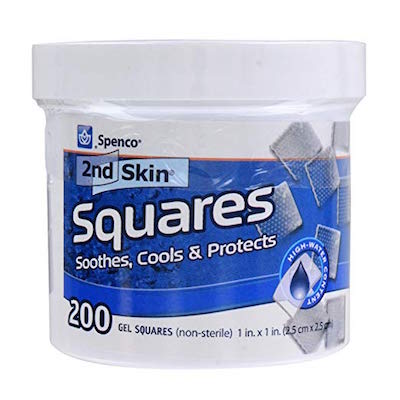 Whether you're trying to prevent painful rubbing or blisters, or need something that will protect a newly formed sensitive spot, the Second Skin Squares by Spenco are a great choice. These 1x1 inch dressing squares were developed with cooling, soothing materials that will put a barrier between your foot and a problematic part of your shoe, allowing you to walk or exercise without having to worry about the wellbeing of your feet.
These squares are mainly water based, which was done for a good reason: unlike most bandaids, these will be easy to get off, but will still cushion and soothe. Removal is painless, and the hydrogel can even be used to protect cuts, scrapes and even mild burns. With a minimum of 80% purified water in the composition of the Second Skin Squares, these are odorless and non-irritating, making them a great choice even for those with sensitive skin.
As for value, these can be purchased in two pack sizes, one which includes 48 pre-cut circles with a diameter of 3 inches, and one with 200 pieces of 1 by 1 inch squares. Whichever you choose, you'll find that they're great to have around the house and in first aid kits.

9

. Body Glide Anti-Chafe Balm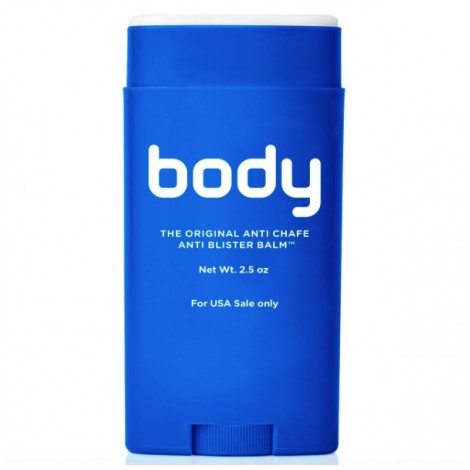 If you're going out dancing or wearing new shoes at work you want an invisible barrier between you and the shoes that might bite. Body Glide provides a non-greasy barrier between the skin you put it on and anything that rubs against it. This is a great product for sandals that pinch or grind, allowing them to glide across your skin instead. It's a barely there, non-greasy formula that nearly disappears.
Vegan-friendly, 100% natural, non-allergenic, plant-derived ingredients. With no lanolin, petroleum or mineral oil to set off a sensitive reaction, this product is nothing but a light, slick barrier between you and whatever rubs you raw. Body Glide lets your skin breathe and sweat naturally while protecting it from damaging friction.
This kid-safe product can save not just your feet but any body part from uncomfortable blistering. If backpack straps or waistbands are rubbing your skin, you can apply this to the area before you put on clothes and nip the problem in the bud. Weighing out the benefits compared to the field, BodyGlide is made for the whole body so, while we're talking about taking care of your feet, this product should be useful for every inch of your skin. And no one knows you're wearing it. Now that is a good value.

10

. Adventure Medical GlacierGel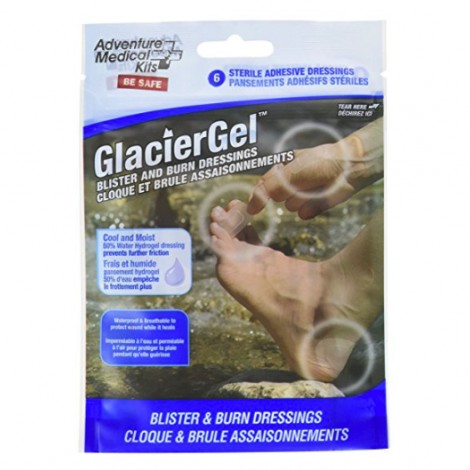 Adventure Medical Kits provide the right combination of the right products for whatever situation you might run into. Using products from a variety of brands they sort out the most suitable products for relief in the worst possible conditions. This one is specifically for rough terrain and glacier climbing so it is sure to take care of your pain.
Each kit contains special adhesive gel pads that cool the pain of both types of wounds on contact. Glacier gel is ready to use, just peel off the backing and apply directly to where it hurts. It's adhesive and stays in place for several days under extreme conditions.
The kit may seem expensive, but it contains six dressings of 2 sizes and alcohol wipes to keep things clean. These are incredibly effective and useful for burns as well. That makes it a good buy by our standards, especially for those heading out on an adventure.

Subscribe to our Newsletter