Best On Running Shoes Reviewed for Performance
last updated
Jun 06, 2019
We all want to stay in shape, but the hefty yearly prices of gyms and workout accessories can turn someone with a limited budget off. Running is a great, limited cost workout that can be done almost anywhere. Our bodies are like workout machines, especially our feet. We all know that going for a run is one of the best ways to stay healthy. But it can be a painful experience if you don't have the proper tools - the right clothes and a good pair of shoes, that can last you a few years, and offer you an experience that makes it feels like you're walking fast on clouds.
This is the best product on our list that is currently in stock: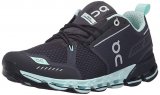 Cloudflyer
Why is it better?
Generous Padding
Good Heel Support
High-Quality Materials
Excellent Craftsmanship
12 "Clouds" Zero-Gravity
In a
Hurry? Editors choice: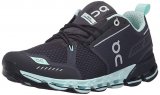 Test Winner: Cloudflyer

20
Researched Sources
1367
Reviews Considered
17
Hours Researching
20
Products Evaluated
Comfort
Traction
Features
Durability
Style
By Default
In Depth Review Top 10
Cloudflash
Cloudflyer
Cloudventure
Cloudrush
Cloudflow
Cloudsurfer
Cloud
Cloud X
Cloudace
Cloudventure Peak
Table of contents
Criteria Used for Evaluation
Expert Interviews & Opinions
Other Factors to Consider
Frequently Asked Questions
Sources
10 Best On Running Shoes
Thin & Lightweight
Forms Around the Foot
Maximizes Performance in Speed
Easy Lace Closure
Soccer-Like Appearance
May Be Stiff with First Use
Are you looking for a sleek, lightweight and low-cut sporting footwear? Look no further; the Cloudflash is perfect for all serious runners. This simple style is flashy, bright and still provides all the needed support and comfort from inside to out. Taking the classic style of the soccer cleats, they've added their signature outsole cushioning and easy lace closure to create the ultimate sports shoe. It's no wonder why it's called the Cloudflash; your feet will feel light and comfortable while you're speeding around the track.
Read more
These are perfect for both sprinters and long-distance runners. The lightweight style and materials focus more on creating protection and forming around the foot while still providing cushioning in all the areas that count. Once you start running, you'll barely feel like you're wearing anything on your feet. The lightweight feel helps you to move faster and at ease with your own body.
Soccer footwear was made to be a strong yet thin barrier around the foot to help protect from injuries while also allowing the athlete to run at full speed and performance. Well, just like soccer footwear, these do just the same thing, minus the spikey cleats. Those were replaced with cushioning outsoles to help absorb pressure on a variety of tracks and terrain.
Generous Padding
Good Heel Support
High-Quality Materials
Excellent Craftsmanship
12 "Clouds" Zero-Gravity
Ground Perception Isn't as Good
On's Cloudflyer features enhanced midsoles, as well as lightweight and stable outsoles. The star-crossed laces ensure the foot apparel fits the foot well and provide extra stability and support. The footwear is responsive to the runner and fits the wider-range of feet.
Read more
The goal of On is truly to create a running experience on the road that would feel like you're running barefoot (or with socks on). This is why the Swiss company uses proactive elements that give you enough cushioning all the while promoting the foot's natural movement.
The Clouflyer offers a ground-breaking Speedboard (which is a thin Pebax lining that helps the runner during his variations of speed) that are directly attached to the outsoles, offering runners more stability without adding any weight. Seriously, how better than this can it get?
Water-Repellent
Protective Toe Cap
Underfoot Cushioning
Multi-Surface Outsole
If you like running on backroads, gravel and in forests, then the Cloudventure could be what you are looking for. These On shoes are made especially for trail terrains and for daily sporting use.
Read more
Because its main use would be for running in trails and uneven terrain, this model was made with a water-repellent 2-layer membrane upper. Not to be confused with Waterproof. Water-repellent means that water is staved off from the footwear, but if you end up jumping in puddles, water will reach the inside of the footwear. This feature is very useful if you're a hardcore runner and don't mind a little bit of rain.
The On Cloudventure's outsoles have a micro-engineered grip rubber that allows the runner to move around easily, no matter the surface of the ground. There are variously sized nodes, providing extra grasp on uneven roads and thus making your run a more agreeable sport and adventure.
Lightweight design
Sleek Design
Extra Flexible 
Innovative Heel Structure
Speedboard with EVA CloudTec
Not Made for Long Runs
Durability Concerns
If you're more of a runner that focuses on speed and low mileage, then the On Cloudrush are what you're probably looking for. They replace the discontinued Cloudracer (but still available somewhere online).
Read more
Compared to the other the On running foot apparel, the Cloudrush offer the runners 18 cloud pods, adding extra cushioning and comfort. These pods collapse and compress when the runner hits the ground with his foot, giving more responsiveness to each step.
On's Cloudrush's sole is thin yet firm and nimble. It's made out of high-grade EVA CloudTec that is built for speed, as well as Speedboard, helping the runner while he changes speed.
Comfortable
Lightweight
Multiple Colorways< Responsive
Not Great for Wet Surfaces
If you're looking for a pair of On sports footwear mainly for neutral road running, then you should consider these Cloudflow. The Cloudflow creates a faster moving output. The new mesh weaving technology brings more breathability. Like all of the On sports foot apparel, they offer you the CloudTec honeycombs on the outsoles, making your landing and departures so much easier.
Read more
On really has thought about everything. From innovative technology to pickier clients who need their foot apparel to fit their ensembles. This is why the Cloudflow running foot apparel offers various colorways, both for men and women. Though the colors might be a bit flashy, there are far from bothersome to the eye.
Are you tired of always having to put powder in your running apparel after a run because they smell? Well, believe or not, the Cloudflow receive an antimicrobial treatment before leaving the distribution center. This means that no matter how many runs you have, the smell should always remain the same: non-smelly.
A Lot of Cushioning
No Pressure on Knees & Ankles
Secure Fit
No Need for Break-in Period 
Laces are Very Long & Thin
Half-Size Smaller
If you're a daily athlete and appreciate long workouts on neutral roads, then the Cloudsurfer would suit your athlete needs. With the same Cloudtec technology as all of the On shoes, you will stay comfortable on those very long runs.
Read more
These running shoes are for city runners, where asphalt cover the grounds wherever you look. The Cloudsurfer outsoles have an arrow pattern that provides extra traction on that type of road, which means that there is less effort given and thus can make you run for longer periods.
Because of the single-layer mesh that these have, they remain soft yet durable to last you many runs. Because the overlays are blended to the upper sole, it offers you a secure fit.
Flexible Runner
CloudTec 
Comes in Many Colorways
Good Impact Protection
Pebbles Easily Enter the Shoe
Not as Durable 
As per the Cloudflow, these shoes are specifically made for professionals on road terrain. They come with a lighter build compared to the Cloudflow, but the heel to toe drop is the same (6mm). Thankfully, this foot apparel is available for those with medium-size feet and those with slightly wider forefeet, for both men and women. This means that you won't feel tightened at the widest part of your foot.
Read more
The laces on the Cloud are different than what you'd find on any other running shoes. They don't tie, but there is a special bead that secures the lace when you find it tight enough.
Cloud is most famous for its 'unmatched step-in feel.' Indeed, On updated their sock liner using a dual-density material, which makes your comfortability level higher than with any other pair of running foot apparel.
Seamless Tongue
Redefined Ankle Cushion
New Mesh Upper
High-Profile Outsole Cushioning
Lightweight
Lightweight, strong and fully cushioned, the Cloud X will redefine your views of comfort and proper fit. Dual sock liners, new materials, and a seamless tongue provide ultimate comfort to the foot. The redefined thin ankle cushion forms lightly around the foot without rubbing and still keeps its grip. If your feet tend to get toward the hot side when moving, these shoes are a perfect choice. The high-quality mesh uppers are durable, flexible and extremely breathable.
Read more
During long, strenuous activities, it's important to have support and cushion where it counts to keep your feet at ease. From the inside to out, this model was made for comfort. The high-profile cushioned outsoles, padded ankles and tongue work together to ease pressure and friction during your movements.
Everyone loves the look of the mesh overlays, but the right kinds are also beneficial to the health of your feet. The new mesh uppers used in these are made to be strong and durable yet lightweight and breathable. The material forms better around the foot, adds support and avoids suffocation of the foot.
Waterproof
Windproof
Durable
Flexible & Breathable
Lightweight
If you loved the original Cloudace, you'll be very happy to know they've now created a fully waterproof and windproof version. No longer do you have to let off-road trails stop you from enjoying a run, these will stay protected through it all. This sports foot apparel is not chemically coated so you don't have to worry about them losing their waterproof abilities over time. The quality materials used to make the newer version of the Cloudace are flexible breathable and lightweight.
Read more
This is the ultimate feature for die-hard runners and professional athletes. Don't let rain, water or off-road terrains stop you from what you love doing most. This waterproof footwear will help keep your feet dry during all your exercises, no matter where you are or what you're doing.
Most other footwear and clothing that claim to be waterproof are just chemically coated. These, from top to bottom, were created to be durable, waterproof and windproof, not just the outer layer. Not using chemicals also creates the footwear to be of high-quality and long-lasting durability. The materials used to repel the water are also highly comfortable, cushioning and lightweight.
Lighter than the On Cloudventure
No Break-in Period Needed
Blister Proof
Snug Fit for Trail Running
Good for Marathons
Sizing Can be Confusing 
Not Water-Repellent
These On Cloudventure Peak are made for trail and daily sporting. With a neutral arch support and a heel to toe drop of 6mm, they offer you support and stability, no matter the road you decide to take. With its stylish look, tough built, almost perfect grip and admirable durability, these are made to last.
Read more
On decided to reinforce their Cloudventure Peak with nearly weightless tape, adding more structure to the upper of the footwear. They are very light and provide more protection to the runner's feet while they run.
Because these are made to be taken off-road, On has thought about guarding the runner's toes with rubber toe caps, adding extra protection against rocks and ground irregularities while running.
Criteria Used for Evaluation


Comfort
Very simple yet extremely relevant features are comfort and cushioning. No matter what kind of shoes you're wearing, you want to make sure your feet stay comfortable in them. We all have our style and preferences; some prefer thin, lightweight materials, others prefer thick padding and support. No matter what you're looking for, you can find it here from On.
Sporting can be especially hard on the feet due to terrain and long, strenuous movements. On works hard to create all-around comfortable shoes that ease pressure and allow for fluid movement. Their patented CloudTec cushioning used on the inside of all their shoes helps to transition your feet from soft, light movements to firm, rough terrain. This allows the runner to feel natural in their stride without having to constantly correct their movement to the feel of the shoe.
You never want to feel your shoes rubbing or pushing around your ankles and feet. On has designed their shoes so that your feet can feel like they're moving on clouds. The tongue of the shoe is lightly padded and created with clean-cut seams that help to avoid irritation upon contact. Also avoiding the chance for blisters, On shoes are designed to form perfectly around the ankle and come with extra cushioning in the heel cup.
You may not think of it at first, but part of being comfortable in your shoes is good shape and fit. You don't want tight or too loose shoes, your feet need to fit comfortably while staying stable and allowing for ease of movement. On knows how important this is for runners which is why each shoe is carefully designed to form around the foot no matter what kind of running you may be doing.
Comfort doesn't stop there, On even works on the bottoms of the shoes to keep your movements steady. Their high-profile cushioning works with the rubber outsoles to create proper shock absorption and ease of pressure. On understands how each step can be a heavy blow to the foot which is why they've worked so hard to create an original design that's not only unique but is extremely functional as well.


Traction
For those who like to run off-track into nature or on unpacked dirt roads, traction is a key factor of your ability to move. Traction is always important no matter what type of terrain you're on, but it's especially important when moving in areas that you may potentially get injured at. Wet, rocky and loose gravel are just a few examples of terrain that are needing reliable shoes.
Luckily for all of us, each On running shoe is specially designed for different types of movement and terrain. This allows runners to find specific shoes for whatever types of sports they may be doing.
All of On's shoes are designed with multiple high-profile cushions on the bottom of the rubber outsoles. As mentioned before, these cushions help to absorb shock and pressure that would normally cause damage or pain to the feet. They're also great for providing that grip needed for fast movements.
The rubber material provides a smooth yet non-slip grip against any hard surface, especially flat surfaces like concrete, tracks, and indoor surfaces. The round edges of the cushioning are what makes them great for outdoor use. If you're running on uneven tracks or rocky roads, the shoes will form to the terrain.
On has even gone to the lengths of creating a fully waterproof shoe for those who run in wet weather or terrain near water. At first, this may sound like it's just for the outside of the shoe, but all-around, even the bottom is waterproof. This is just another way On comes up with innovative ways to meet the needs of people. Since the bottom of the shoe is waterproof, that creates extra traction and grip even on the wettest tracks.
No matter where you choose to run or what weather you may be in, On running shoes will provide the grip and support needed to run at top performance.


Features
On is a leading footwear company specialized in running shoes. Their constant main focus is to deliver the most efficient styles with the most advanced, reliable features. The design of the shoe is important because it's the first thing that catches the eye, but On goes even farther than that to provide quality care for all their users.
When you look at any On shoe, you'll notice that the style is something you've probably never seen before. Their high-profile custom chains of cushion provide extra support to the bottom of the shoe but is also an innovative design that is changing the way we view athlete shoes.
This design is fresh and unique, something that helps the brand to stand out for its originality in style. The rounded patterns can be viewed from the sides of the shoe during wear. This helps to spice up the original look of the running shoe to make it more modern and futuristic.
While their designs may seem relevant in fashion, they're also extremely relevant in proper foot health. The designs used in the creation of their shoes serve multiple purposes. Mostly, they're made to provide support and ease pressure built up on the feet.
On never stops trying to create new styles. They even created a way to lace your shoes without ever having to tie them. This company takes current problems for runners and is constantly creating solutions in their footwear to allow the runner to focus more on their abilities. With the amazing products they've already delivered so far, it'll be exciting to see what else this innovative company can create.


Durability
On shoes tend to be pretty pricey no matter what type of shoe you choose to buy. When spending a decent amount of money on any item, you want to make sure that it's going to last and that you're getting your full value of the purchase.
On's reasoning for high-priced shoes is very valid. Their dedication to only using high-quality materials and innovative shoe technology is what makes the shoes worth their price value. When you purchase a pair of shoes from On, you can expect that they're going to last you a long time.
The materials and shoe design work together to create strong, durable shoes that can hold up in a variety of events. From running races on a track to morning neighborhood runs on the concrete and cross country runs on off-road dirt trails, On shoes always delivers the highest quality footwear to assure the success in your performance.
Features like their easy lace closure, rubber outsoles and CloudTec cushioning are all reasons why On running shoes are on top of the market. Reliability has more to do with just lasting a long time; it also has to do with providing the most efficient styles and quality features. Features are what On shoes is all about.
Overall, On works very hard to create an all-around reliable shoe for all types of runners. The lightweight comfort provided helps to ease the flow of movement while, providing stability and support. Cushion is important to have in your shoes, but too much can weigh down your feet and affect your performance. It's all areas like that that On is specialized in. They're constantly creating new innovative ways to solve everyday concerns.


Style
While style is often a matter of personal taste, we've checked thousands of online reviews to see what people are saying about each of the On's on our list. Some things, such as sleek design, seamless construction and overall weight and shape of the shoe, were common likes or dislikes among buyers of each On's product.
To evaluate style, we considered everything from the design, color, shape, weight, lines and overall construction of the shoe in question. While no one wants to wear an uncomfortable shoe, they also don't want a comfortable shoe to be ugly on the eyes. We've selected all of those on our top 10 to be not only stylish but also comfortable, true-to-size, supportive and durable.
The higher the score on the "style" metric, the more fashionable we and the community of buyers we surveyed deemed the product to be.
Expert Interviews & Opinions
Most Important Criteria
(According to our experts opinion)
Experts Opinion
Editors Opinion
Users Opinion
By Default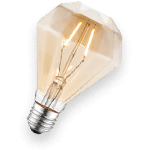 Ironman Inspired
Inspired by an Ironman athlete may just get you inspired to give this endurance race a try. If you're considering getting into multisport or triathlon, hiring a coach can certainly help your training regimen. Ironman races are renowned for their grueling distances, so training for one of these races requires plenty of training time to allow you to build up the volume in distance.
Honeycomb Physics
When we think of physics and impact, perhaps you remember being in school, and having to create a structure strong enough, yet flexible enough, to protect an egg from cracking when it's dropped from a certain height. On's technology for shock absorbance draws a parallel with this line of thinking, utilizing a honeycomb pattern to help cushion impact from running, all with the help from a little bit of physics.
Other Factors to Consider


Bottom Line
From performance shoes to trail ones, from racing shoes to performance and active, On has a shoe that will suit your needs. Almost all of the models come with many colorways, making it possible for you to fit your clothes to your shoes (or vice versa), but the most important thing is to feel comfortable, stable, and have enough support to make running the best sport ever.
As long as you follow our criteria guide so that you understand exactly how we arrived at our top 10 contenders, you can compare your unique needs and situation to the criteria that matter most to you. Don't just rely on an overall score; narrowing down by specific criteria allows you to get more detail to find that perfect fit and style.
Once you find that perfect pair, all you have to do is buy them, lace them up and hit the trail.
Frequently Asked Questions
q:

Can regular shoes be worn as running shoes?

a:

While some shoes may have enough support and cushion to be worn as sports shoes, most, unfortunately, do not. When choosing the proper clothing and equipment for any physical activity, it's important to consider the factors and elements of your exercise. For sporting, a lot of pressure can be put on the feet depending on the distance and types of terrain. The more your feet move, the more they sweat too. Overall, it's important to find a shoe that's specific to the conditions of your exercise. In this case, it's always much better for the health and protection of your feet to choose specific shoes.
q:

What types of weather can On running shoes be worn in?

a:

On's shoes have been created for all types of weather and terrain. They have different shoes based on the different needs of runners. For those who like to run off trail in rocky, muddy terrain, On has created a shoe for that. If your area is wet and rainy, On has created a waterproof shoe to keep your shoes and feet dry. From concrete pavements to gravel or man-made tracks, On has created a shoe that can meet all your specific needs.
q:

What kinds of styles can I expect to see from On?

a:

On specializes only in running shoes for both men and women. You can expect to find unisex, minimal and modern designs in their footwear. Their materials are sleek and lightweight, never bulky or sticking out. On likes to keep their shoes light, you can always expect to find low-cut styles, never boots or high-tops. On is constantly working to keep their designs current so if there's a new trending style coming out, you can expect On to create a shoe with those trends.
q:

How long do On running shoes tend to last?

a:

Since the brand only uses the most high-quality materials in their footwear, these shoes are extremely strong and durable giving them a longer life than other shoes. You can expect to get at least one year out of these shoes, multiple if the shoes are properly taken care of and aren't worn for heavy use. After about 500 miles, it's been said that replacing your shoes may be a good idea. On creates their foam insoles to be removable, your able wash the material and replenish the freshness. The high-profile outsole cushioning is also made to be strong and not wear down so overall; you can push the limit and keep these shoes for a long time.
q:

What makes On running shoes better than other brands?

a:

On designs all their shoes specifically for needs of all types of runners. Their team is technologically advanced and are always working hard to create the most relevant footwear on the market. If On finds materials or styles that work better than previous models they've made, they'll replace the shoes for better upgrades that overall make a better, more reliable shoe. On keeps things simple; they only have a select amount of designs that focus on specific needs so finding the perfect shoe doesn't take large amounts of time to search for. Overall, you can expect this brand to only deliver the most top quality shoes to help better your experiences.