Best Timberland Boots Reviewed & Rated
In a Hurry? Editors choice: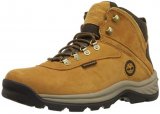 Test Winner: White Ledge

When you think of
work boots
, Timberland probably is one of the first brands that comes to mind. Timberland brand recognition is so powerful that their work boots and name are synonymous with each other, unlike other shoe brands that make a design imitated by every other brand. Timberland boots are one of a kind, and their craftsmanship is unparalleled. And building upon their line of boots, the company is expanding the versatility of their styling, colors, linings, and appeal for broader audiences as well.
Standout Picks
Criteria Used for Evaluation
Terrain
Timberland initially designed their boots as a high-performance protective footwear, mainly for use as a work boot. However, with growing trends in fashion, and expanding their line of products to include other footwear than just boots, we wanted to include a variety of options on our Timberland list to choose from.
Work Purpose Boots
When on a job site that requires protective footwear, this can include a number of environments, ranging from extreme conditions such as snow, mud, rain, heat, rock, laboratory, outdoor, construction etc. A few main aspects important for work-related protective footwear include:
Reinforced Toe – Composite or steel, a reinforced toe is critical to those dealing with worksites where heavy equipment is used, or there is a risk of anything heavy damaging the foot.
Puncture resistant sole – For those around construction sites, it's helpful to have this option for loose nails or screws that are around the worksite.
Heat or Water resistant – Great for work in environments where work can't stop due to the weather. Those who work outside, or may be exposed to fire hazards should make certain their boots meet this standard.
Ankle support – Lace-up boots that support the ankle give stability over uneven or rocky terrain, keeping you from rolling or spraining an ankle. Perhaps not the best for hiking long miles, but definitely a must for those working day in and day on surfaces that demand balance.
Durable uppers – High-quality leather that's been treated to help withstand environmental factors, but also general wear and tear from everyday use. What good is a work boot if you're tossing it out because the leather tore after a month?
Helcor Leather option – Designed to be abrasive proof, fireproof, and waterproof, this leather is the Fort Knox when it comes to work boot construction.
Style
Because of their solid classic look, Timberland's 6" Premium boot became a fashion statement several years ago, in demand for their aesthetically pleasing statement as unconventional fashion footwear. Since then, the brand has grown their boot designs for men and women, further developing the style to function.
Heel – Many of the women's styles of boots now come in heel options such as a 3" chunky heel or wedge. This gives the boot an added urban flair and feel, perfect for a date night downtown.
Patterning – Timberland now has some of their boots embossed with detailed henna patterns all over the uppers, or just the ankle, and adornments such as a metal side sole logo.
Colors – Branching out from their classic yellow boot, colors now include everyday options such as black, tan, and brown, but also more vibrant color selections such as green, red, whites, and blues.
Not just boots – Timberland's also expanded their formal 'boot' to include options such as oxford style and chukka style footwear, perfect for a night out, but still quality crafty and functional.
Features
Any outdoor lover knows what makes a good hiking boot, and Timberland has kept this in mind when designing boots specific for just that. With a lower vamp up to allow for the freedom of movement in the ankle for long periods walking, these boots won't have some of the work boot features.
Lightweight – Most hiking boots will not have a steel-reinforced toe to keep the boot lightweight for longer treks. Construction of the uppers also incorporates more lightweight material.
Waterproof – A must for hikers when considering boots. Hiking in rain, mud, or crossing creeks and streams is a common thing when trekking, and no hiker wants their feet wet from doing so!
Comfort and Flexibility – Hiking Timberlands are designed specifically with comfort and movement in mind. The structure and materials used in the boots uppers, footbed and sole give maximum comfort while maintaining solid protection that isn't restrictive to the body's natural gait and movement.
Protection
Timberland means business when it comes time to get things done, even in rescue situations. Timberland is on record as providing boots for first call responders in massive tragedies and rescue situations. Because of their reliability, they can be worn where mistakes are costly and an extremely tough boot is needed. They are virtually impenetrable, whether by water or outside ground hazards. They even withstand massive amounts of heat that would melt regular boots.
Nubuck leather is also very durable but requires regular upkeep. This is especially true if you have them in suede. For a fashion boot, it is difficult to keep them their nice, crisp color but there are methods of treatment and applications to be done to ensure your boots last as long as possible. The leather is extremely protective and with a thick sole ensures no injuries occur when worn properly.
To maintain as a fashion shoe, they can be easily up-kept by investing in a boot cleaning kit or getting leather polish and other oil applicants via Amazon or other stores. For outdoor and work use, they will get scuffed up and dirty but that's part of the job. What you can count on is that they will not crumble under pressure and contain only the highest quality material for withstanding heat, and repelling liquids and holding up. With the newer Helcor leather technology available in many of their work boot styles, you can always avoid scuffing and maintaining fire and water resistance by investing a little more in your boot purchase.
Fit
We all know how hard it can be sometimes to find the perfect pair of shoes that we not only love, but that also fit snugly and comfortably. With so many styles, brands, colors and models, how can one compare hundreds of supposed "size 10s"?
To assess for trueness-to-size, we considered the opinions of thousands of wearers from across the globe to find out the answer to the ultimate question: do these 10s fit like a 10? While some things can give you a hint as to whether they will fit true, small or large; like brand name, shoe type and year of make; we believe that the opinion of buyers cannot be wrong. If they say the shoe doesn't fit the way it's supposed to, then you won't find it in our 10-best list.
You will find that a pair of shoes or boots or sandals that score high on this metric tend to experience a trueness-to-size that was verified by our large community of sampled buyers. Just don't forget to take into account the factors above to also make sure your favorite pair will fit you perfectly.
Our Favorite Timberland Shoes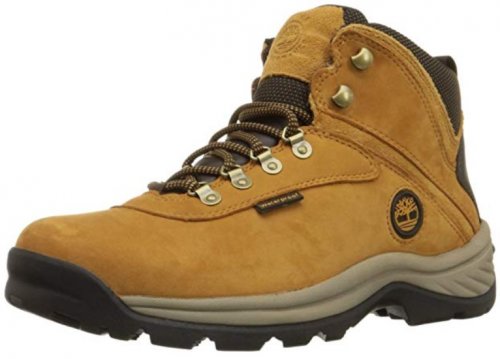 A sporty outdoor design, the White Ledge is favored by those that want to leave their classic Timberlands at home when they go on a hiking excursion. It has all the standard features of a top-of-the-line hiking option, coupled with the quality and aesthetic appeal one can expect from this brand. It is a mid-ankle design, slightly lower than the standard 6" style, and offers great functionality and durability.
The White Ledge is waterproof, so your feet stay dry and fresh-feeling as your adventures unfold. The superior traction provided by the deep grooves on the rubber outsole ensures that you can enjoy where the trail takes you without worrying about losing your footing. The unique B.S.F.P. motion efficiency system provides lugs that follow the curved center of your foot's pressure path, as well as the natural motions of your foot. It's made from leather that's scratch-resistant, and all pieces are fitted together with seam-sealed construction. The heavy-duty D-ring lacing is fray resistant and anti-rust, which means your lace system will last.

The White Ledge has a dual-density, removable EVA inlay along with the footbed just like an athletic shoe, guaranteeing a comfortable fit. Its also perforated to make sure your foot receives proper air circulation and is well ventilated. It has a padded tongue and collar to give you a glove-like feel when you step in. The B.S.F.P technology also means that sudden stops and starts as part of normal foot motions won't impact flexibility, making you far more comfortable.

Leave it to this brand to design the perfect hiking option that can withstand any weather conditions and still look stylish. These waterproof shoes, with their multi-directional lug technology and seam-sealed construction, can protect against heavy rains and even snow. Additionally, they offer a full range of flexible maneuverability and are cushioned to give you the ultimate experience in fit and comfort.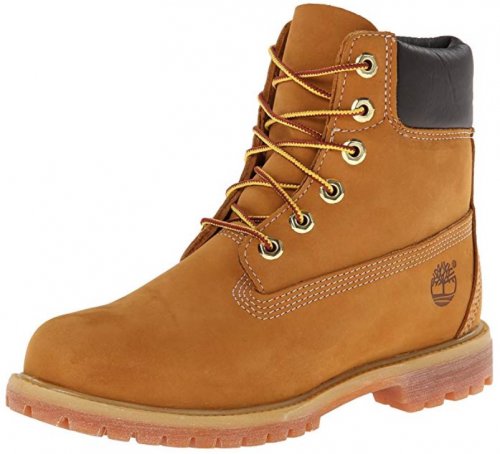 This list wouldn't be complete without the Timberland staple, the one design this brand is most famous for - the 6-Inch Premium. This option has that rugged, outdoorsy aesthetic that we all know and love, that is universal in terms of gender, age, and even occasion, and that has been worn by celebrities and fashion icons all over the world, from Kanye West to k-pop stars. It's wearable, it's legendary, and it is amazingly crafted, as we'll describe in a second.
The 6-Inch Premium has a leather upper that is waterproof thanks to its seam-sealed build. It is made to withstand the test of time, with a leather lining, rustproof hardware, and a direct-attach construction. A key feature in this option is the 200 grams of PrimaLoft insulation which keep your toes toasty even in the coldest of weather. There are an anti-fatigue midsole and a footbed that you can easily remove for cushioning and shock-absorption. Finally, the rubber lug outsole on the design is there to prevent you from slipping and skidding and is made from 10% plant-based materials.

There is hardly a design as widespread as the 6-Inch Premium. Everyone knows it, everyone has worn it or considered wearing it at least once in their life. It is so much more than an outdoor option, as it has become a staple in many a wardrobe, and a real fashion statement. Go on, take a chance, and become a true member of the Timberland family with the 6-Inch Premium!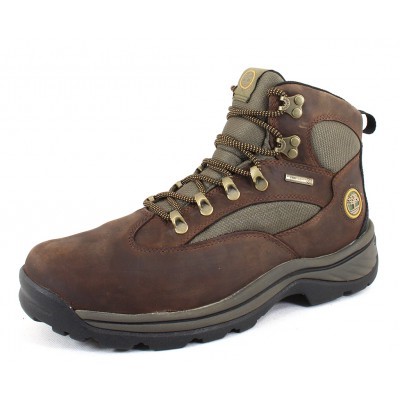 This is the next level hiking option. It looks both rugged and visually striking, from its finely crafted, chocolate leather exterior to its strategically placed perforated mesh fabric, it is as functional as it is head-turning. Nothing looks overloaded or out of place on this design, with a compact 5" shaft and waterproof features that make it as protective to you during inclement weather as they make the shoe aesthetically pleasing.
The Chocorua is made from premium, full-grain leather materials that are waterproof and also resistant to abrasions. They're not only very durable but will also clean up nice. Like the White Ledge, they're waterproof but have the addition of a Gore-Tex membrane that provides breathable protection. Their design is also seam-sealed, for a sleek look that helps your feet remain dry and fresh.

This design isn't heavy or cumbersome like some other options, meaning it's perfect for any outdoor activity, or even just being out running errands. They look sleek enough to be worn with jeans to run into friends and rugged enough to look like they won't buckle under the pressure of Mother Nature. They also have moisture-wicking linings so your feet stay fresh and dry. The rubber outsoles are thick and well-lugged for maximum traction in many directions, making stability on a variety of surfaces absolute. They also require no break-in time, meaning they're trail and trek-ready right out of the box.

The Chocorua is a great blend of functionality and style, especially given the hardware it boasts. It has all the features of the best hiking option, with the quality assurance of this brand.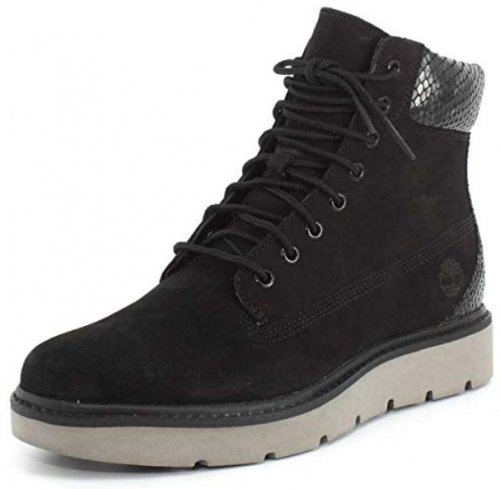 On the outside, the Kenniston resembles the classic 6-Inch Premium, but it is, in fact, one of the lightest designs this brand makes. It has that familiar outdoor flair that is characteristic of the label, as well as an athletic sole that makes the Kenniston a sneaker-boot of sorts. Its rugged, sporty vibe will make you love showing it off on the city streets.
The Kenniston is made from genuine leather, and its laces are constructed entirely out of recycled plastic bottles. The lining inside is also made from 50% PET (recycled plastic bottles), and the footbed is OrthoLite. OrthoLite offers protection from bad odors, as well as breathability and necessary support. The outsole of the Kenniston is made from EVA and comes with a SensorFlex comfort system which provides much-needed flexibility.

The Kenniston is a great choice for when you want all the sturdiness of the outdoor design, but none of the bulk. It is lightweight and easy to walk around all day in, but it still looks every bit as badass as any of our other options. It won't hold you back no matter where you decide to go!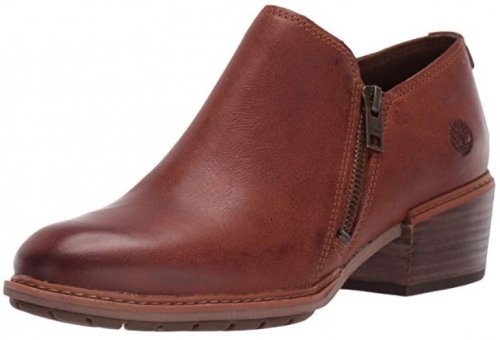 We admit that this option is not winter as much as it is spring and early fall. The Sutherlin Bay collection from the brand features several different designs, and this shootie - shoe and bootie - is the kind that you wear when the sun is out and the weather is nice, only it is not yet warm enough for sneakers, let alone sandals.
The Sutherlin Bay is made from leather, with a side zipper for ease of entry. It has an OrthoLite footbed that is amazingly shock-absorbing and moisture-wicking for a cool, dry environment. The comfort technology in the design is named MirrorFit, and the entire shootie is treated with a special Defender Repellent Systems agent that prevents stains. The outsole is made from rubber for a steady footing, and the heel is low and comfortable enough to wear all day.

The Sutherlin Bay is an unconventional choice. Like a cross between a boot and a shoe, it is great to pair with jeans that hit at the ankle, as well as with belted or sheath dresses for boho-chic vibes. It will keep you stylish, comfortable, and you will love wearing it day in and day out!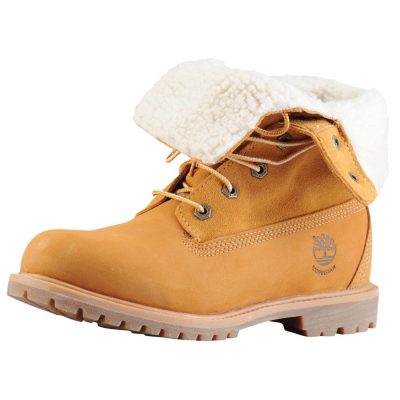 This quirky option fits a unique niche of its own, incorporating the dependable qualities of a classic work boot with fun features that give it personality and dimension. One of the only items with the ability to be "folded over" (on purpose, that is), when unfolded the shaft measures 8" along the shin. The Teddy Fleece has a generally small platform, but an abundance of luxurious fleece lining.
The Teddy Fleece is a solid work design, capable of helping you last hours on your feet in a variety of weather conditions. This option is stuffed with downy fleece, visible as a lining when the shaft is folded down on itself. When not folded down, these are waterproof and capable of withstanding inclement environments. Though they may fit a bit snug at first, you will never find a more comfortable option. The Teddy Fleece is lightweight around the shaft, but more heavy-duty around the lugged outsole, where the majority of the weight resides, giving it a substantial feel and great traction. The ability to tie them loosely or fold them over helps them accommodate calves of all sizes.

This is an innovative option that fits wonderfully, looks fashionable and withstands the wet and cold weather. Available in every color from burgundy to brown glaze, it is stylish and versatile, while also having next level comfort with its abundant fleece lining. It can be worn in as many ways as you can think of, and will last season after season.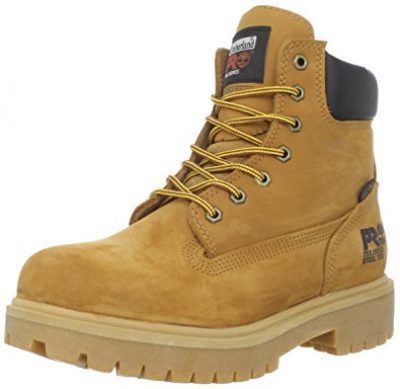 The Direct Attach comes waterproof with a steel safety toe for added protection. Designed for those who need protection in somewhat less hazardous conditions, the Direct Attach is great for DIYers, and one-off jobs. With 400g of insulation and waterproof design, you'll be able to keep your feet warm and dry in cooler wet environments.
An open-cell PU footbed has been treated to minimize antimicrobial build-up and foot odor while keeping a cushioned padding. The steel toe of the Direct Attach gives the best protection possible in the toe cap, more so than composite materials. Coming in a variety of color options makes these, not just a functional option, but also a stylish one. Reflecting the classic work style, the Direct Attach displays a 6-inch lace-up vamp, high-quality leather with craftsmanship quality welt and the iconic logo patch on the tongue. Sturdy eyelets and laces reassure these will lace up for the long haul.

Direct Attach is a great entry-level work option, providing protection and suitable comfort, but it also can serve great for urban style evenings in the town.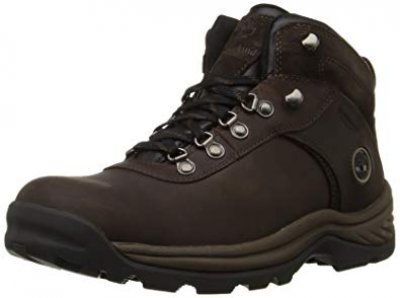 Fall is quickly approaching, and a Flume is an excellent option if you're in search of a hiking style. This low rise mid-length design boasts of full-grain leather which is also waterproof, letting you trek in comfort through leaf-covered trails and creeks. The D-ring lacing system gives an adjustable yet snug fit, wrapping and supporting your foot for walking trails. Comfort can be found throughout, and a rugged sole supports you through whatever condition the trail throws your way!
Inside the Flume is a removable EVA foam footbed which gives you a cushioned ride when hiking. The padded collar prevents any rubbing and irritations from plaguing your treks, while a gusseted tongue protects you from any debris sneaking inside the design. The D-ring lace-up vamp secures your foot snugly in place and allows some ankle support for uneven terrain you may encounter on the trail.

Full-grain leather uppers create the Flume, giving it a waterproof characteristic, and seam-sealed construction also prevents water from creeping inside to your feet. The outsole has a rubber that is durable for wear and tear, with a great traction design that utilizes lug construction to keep you upright and tackling your hikes. A short toe bumper also protects the toes from any bumps and tree roots while out on the trail.

The rugged construction of the outsole and the waterproof design of the uppers make the Flume a solid option for hiking, while support and cushioning remain at the forefront of functionality. Perfect if you're considering a new pair for hiking footwear for outdoor adventures.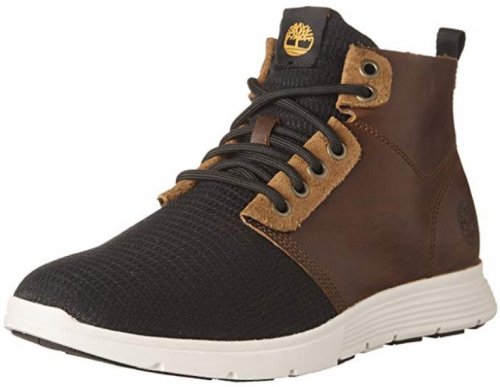 Looking for a stylish option you can wear to work, downtown, or just as your go-to all-around shoe? The Killington is a chukka style with a lace-up vamp, and all the cushioned comfort of a sneaker to keep you walking, striding, and strutting your stuff. With a number of colors available, you can find one suitable for your wardrobe, and with leather and textile designed uppers, you'll keep a sophisticated air in your style.
The Killington has taken a sneaker and a chukka and crossbred them to make the ultimate comfort dress shoe. Leather and textile uppers give a luxe, flexible texture, contrasting colors give it a sophisticated style, and the longer lace-up vamp gives it a high-top feel. The mesh textile of the uppers was made with 50% PET, so you can feel good about the environment and upcycling materials when wearing the Killington. The rubber sole provides a cushioned soft step.

Along with the mesh uppers allowing for a flexible comfortable fit, the lining of the Killington was 100% made from recycled PET to provide breathability and some control over the climate. Inside the Killington is an Ortholite footbed, giving ample cushion and support for all-day wear. Sensorflex tech supports your feet with each step, while the rubber sole provides a thick, cushioned base. It's a sneaker feel in a chukka style—perfect for the office or about town.

The Killington is the ramped-up version of sneaker comfort inside a chukka design. Its contrasting leather and mesh textile uppers give it a great sophisticated yet flexible style and feel, and the cushion technology provides the utmost comfort. Perfect for office attire, a night on the town, or to add some style to your weekend wear, the Killington is a solid option to consider adding to your closet!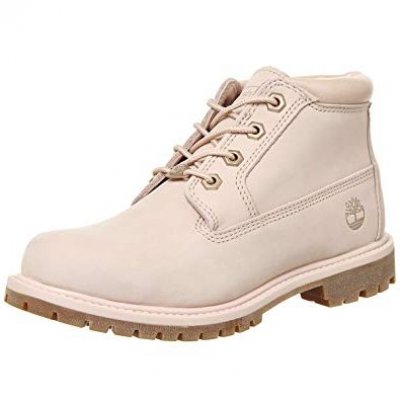 If you're in the hunt for a replacement pair of Timberlands, the Nellie is a great update for an older pair. Color options from tan to grey, white and pink will keep you looking on point while keeping the classic boot style and comfort. Ankle support is found in the low four-inch lace-up vamp, while nubuck leather offers a waterproof characteristic for outdoor wear. A rubber sole provides great traction with a one-inch lift, and an EVA midsole provides lasting comfort for all-day wear.
The Nellie comes in a rainbow of color options, from blacks and greys to white and pink, as well as keeping the traditional tan hue. You'll find one that can be paired with your wardrobe, that will keep a fresh look about. Rust-resistant eyelets allow the lace-up vamp to secure you snuggly in place.

The Nellie keeps the brand's comfort tech packed in this stylish little number. The rubber sole has a one-inch heel with lug patterned traction, great for all-weather wear to keep you balanced and going strong. Waterproof leather uppers have a padded collar to prevent rubbing and blistering when walking about, and inside the Nellie lies an EVA cushioned midsole to keep you going longer.

For an ankle-length design, the Nellie is a wonderful option. With the versatile color choices, you can find a new hue to pair with jeans and leggings to keep you looking stylish. The waterproof leather and the rugged sole make it a great all-around boot, sure to find its way into your closet!

Subscribe to our Newsletter