How to Break in Shoes: Stretch Methods and More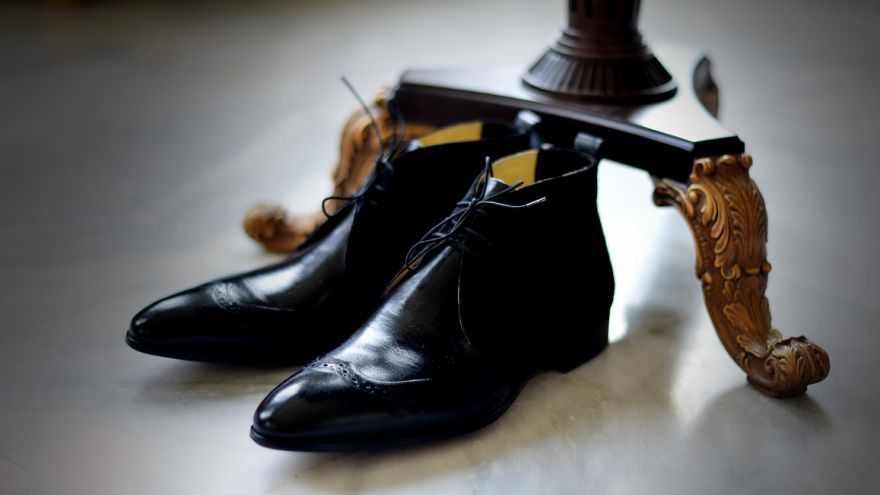 How to Break in Shoes: Stretch Methods and More
www.walkjogrun.net
How to Break in Shoes:  Stretch Methods and More
It just may be that all your life you've been blessed with perfect feet and have always had an easy, even joyful experience wearing brand new shoes. No drama, just go online, shop, click and smile – nothing to it. Same goes for shoe shopping at the mall or shoe store; you walk in, take a look around, try on a pair or two (because they always have your size) and wear them home, no break-in time needed. Wake up the next day, throw them on and off to work you go.
In a perfect world, this scenario would be entirely believable, but it doesn't take long in the real world to find out there is nothing so constant as change. You may experience a lifestyle change requiring you to work indoors where you sit most of the day instead of climbing telephone poles. A serious injury requiring you to wear a cast may result in permanent changes in shoe size. Swollen feet, broken bones or surgery in the foot or leg could definitely be a game changer.
Perhaps you've moved to a drastically colder climate where you need to wear a style of boots or shoes you've never had to consider, or, have no prior knowledge of. For women, pregnancy can affect the body in many ways: one study has proven a woman's foot size increases and stays larger permanently. Research and clinical studies have shown that the average arch height decreased, and the length of the foot increased from 2 to 10 millimeters (approximately 0.1 to 0.4 inches) longer. Nearly 70% of women studied reported changes in shoe size.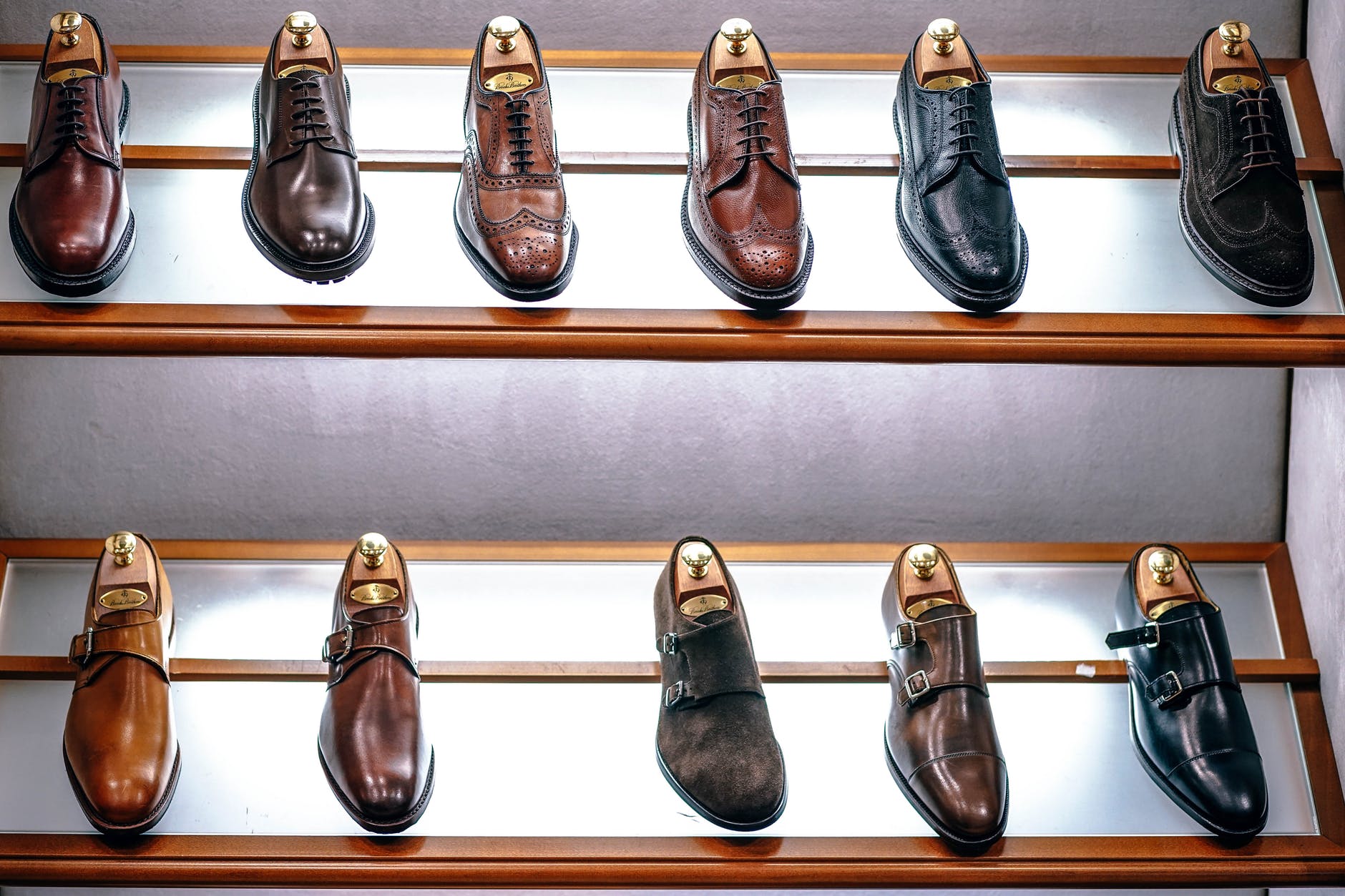 How to Trouble-Shoot Your Foot Troubles
There appears to be no end to the problems that can manifest themselves in the feet. Many are congenital, meaning you're born with them. These are usually diagnosed by having the foot x-rayed. This is a good, non-evasive procedure guaranteed to reveal many origins of pain. Arthritis, heel spurs, fractures, and bunions are but a few of the diagnoses resulting from x-rays. Many foot troubles arise as a result of lifestyle changes. Your favorite shoes used to be so comfortable, you could wear them around the house all day long. But now that you've got a dog they're just not able to withstand the walks around the neighborhood or protect you from rocks or water. Once you've determined what the problem is, you can take the necessary steps to prevent it.
Simple Solutions vs Suing Your Shoes
"The Shoes Did It!"
It sounds a little ridiculous but, imagine yourself in a court of law. You've just filed a lawsuit against your shoes accusing them of blisters, cramps and aching toes. You have complete confidence that the jury will decide in your favor, having produced sufficient evidence to back up your claims. You've also arranged for your podiatrist to appear and testify on your behalf as an expert witness. What you didn't expect was to be cross-examined by the defense attorney. As you're called to the witness stand the jury gasps, watching every move as you cringe and hobble your way across the courtroom wearing your brand-new shoes. Just before sitting, you suddenly remember reading an article online on how to break-in your shoes. The steps and recommendations posted to help make the break-in time go a little smoother started making sense. In the blink of an eye, you turn to the judge and ask that the case against your shoes be dropped. "My shoes are innocent your honor, all of this could have been prevented if I would have just followed the steps for breaking them in". After considering the request, the judge slowly turns her head and says, "case dismissed, shoes you're free to go,". She also asks if you could give her a couple of tips whispering, "my feet are killing me!"
Step #1: Frugal Methods for Stretching Natural Materials
There are many types of animal hides used in making shoes. Goat, deer, cow, calf, and pig are a few. If your shoes are made from any of these materials they can be worked and stretched to accommodate your foot.
• For suede shoes or boots, try this solution and repeat as necessary: Take 3 parts water and mix with 1-part isopropyl rubbing alcohol. Using a clean, dampened cloth or cotton ball, rub the solution on the inside of the boot or shoe. Put them on again, walk around slowly and stretching will commence.
Note: A great alternative to wearing wet shoes is to place a shoe form or shoe stretcher inside until completely dry. A two-way shoe stretcher works well for width and length, however, if the foot pain is caused by a tight instep a shoe stretcher probably won't work.
• For a non-chemical shoe stretching technique you can carefully fill your shoes or boots with very hot water. When the water reaches a comfortable temperature, throw it out. Put one or two pairs of socks on and place your feet inside. Walk around as much as possible, as often as needed until the desired stretch is obtained.
Note: this technique will not work on shoes made of rubber or plastic materials.
• These days, if you come across a newspaper hold on to it. There's a shoe stretching technique where you bunch up the newspaper, wet it, stuff the lot inside the shoe or boot and put them in the freezer overnight. You then remove them from the freezer and wait until they thaw. When the shoe is thawed, throw the newspaper away and walk around in them; they should have stretched out a little and feel a lot comfier depending on your desired results.
• Certain bath and body spray, as well as some lotions, have also been effective for stretching shoes and boots made from natural materials. Spray the part of the shoe that's giving you problems both inside and out. Put the shoes on immediately and wear them as much as possible until they are dry. Repeat this process until the proper amount of stretching has occurred.
• Sometimes it's not the boot that's the problem but getting them to slip over your calf. Try wrapping your calves in a long, thin ace bandage and use a hair dryer to warm-up the leather. Make sure it's not too hot or you could burn yourself and the boots. Put the boots on zipping them up as much as possible and wear them for about an hour. Before taking them off, reheat, force the zipper all the way up and walk around as much as possible before they cool down. Repeat as necessary.
• Place plastic (no leak) bags inside the shoes, fill with water, seal tightly and freeze overnight.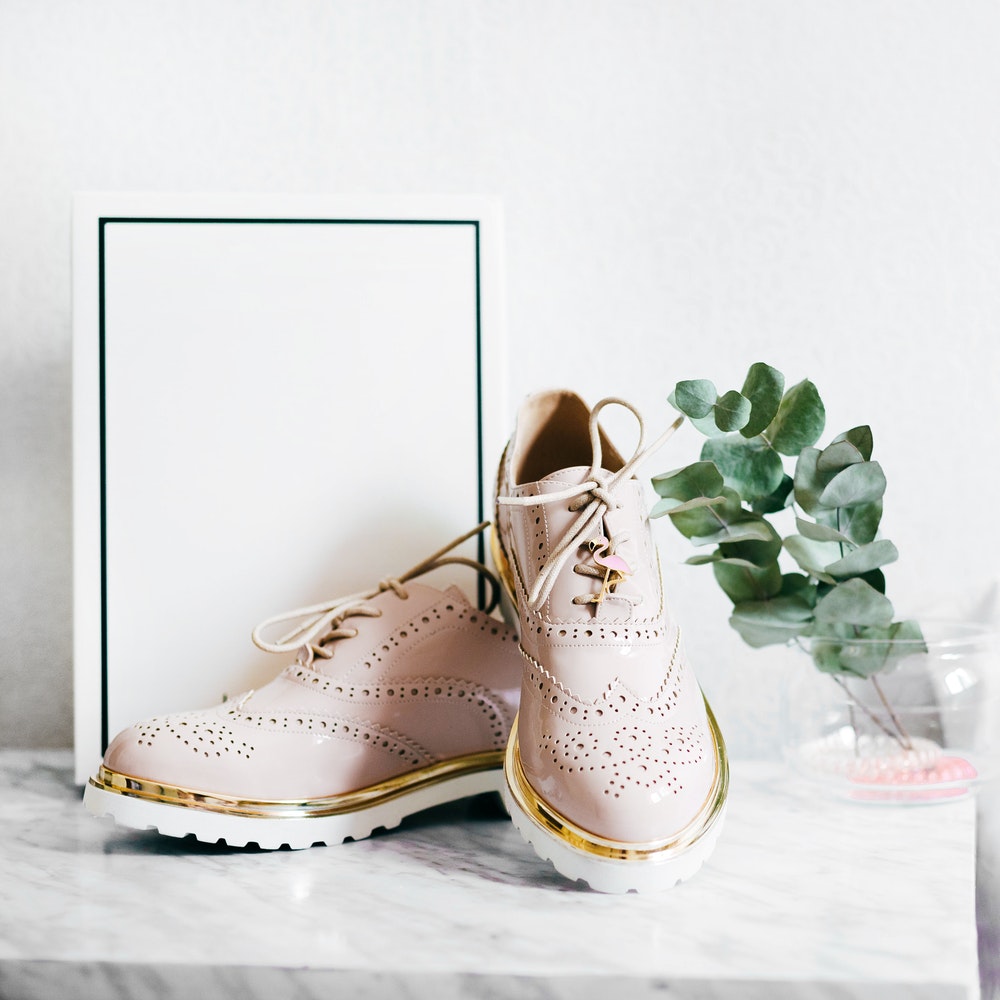 Step #2: Low-Cost Chemical Solutions for Stretching Leather Shoes
If you've ever worked with wood you know that sometimes your project just wants to be a tree again. It can be the same with leather shoes, they often tend to return to their original shape. If stretching your shoes with water doesn't work out for you, here are a few ideas that incorporate the addition of various chemicals or solutions:
• Mix 1/3 cup rubbing alcohol with 2/3 cup of extremely hot water. To this mixture add 1-2 capfuls fabric softener. Pour into spray bottle and spray the inside of the shoe only on and around the areas you want to stretch. Also, spray the socks you're going to wear in the same areas. Put your boots on and wear all day if possible.
• Simply wet a bar of soap and place it inside the shoe in the area you wish to stretch. Start rubbing until the mushy top layer of the soap has been absorbed by the shoe and wear the shoes as long as possible. Repeat as needed.
Step #3: Shoe Stretcher Sprays for Tight Fitting Suede and Leather
Any brand of cheap perfume is going to contain more alcohol than anything else, making it perfect for spraying both the inside and exterior of a leather pair of shoes. Spray the tight areas and walk around in the shoes until they dry. This method of stretching works best on shoes without lining and may even work on some fabrics.
• There are also several spray-on and liquid options for stretching shoes available online:
o "FootMatters" Professional Boot and Shoe Leather Stretch. Works on suede, leather, canvas, and linens.
o "FootMatters" StretchAll Professional Grade Shoe Stretch. Permanently stretches tight leather shoes while you wear them.
o "Simple Shine" Premium Leather Stretch Spray. Recommended for smooth leathers, canvas, nubuck, and suede.
o "Moneysworth and Best" Permanent Shoe Stretch Liquid. Works well on suede, leather, and fabrics.
o "Moneysworth and Best" Shoe Stretch. Professional spray works without damaging or thinning leather. Recommended for suede, leather, canvas, linens, and vinyl.
o "Fiebing's" Shoe Stretch-It. Stretches suede, leather and nubuck shoes.
o "Cavalier" Shoe Stretch. Use on all types of leather including suede and nubuck. Can be used to stretch gloves.
o "Kiwi SELECT" Universal Shoe Stretch. Recommended for any color shoes and gloves. Permanently stretch leather, suede, nubuck, or reptile skins.
o "FootFitter" Shoe Stretcher Spray. To be used with a shoe stretcher. Spray the inside or outside the area of the shoes, then insert a FootFitter Shoe Stretcher!
Recommendations:
Once you start pondering options for stretching your tight-fitting shoes, you begin to realize how many choices and methods there are for rectifying the situation. This is where it will really help you to know exactly what types of materials your shoes are made of and how the sprays or liquids will affect them. Shopping online and reading the reviews for many of these products will help prevent frustration and increase your chances of a positive outcome. Keep in mind that whenever you're spraying chemicals into the air or, applying lotions to your shoes or gloves the effect they may have on pets, kids and yourself. Take a moment to read package inserts, wear gloves and question other customers about their results when possible.
A Side by Side Comparison: Shoe Trees vs Shoe Stretchers
Designs, Applications & Results
By definition, a shoe "tree" is a device made of wood or plastic in the shape of a foot. When placed inside a shoe it preserves its shape and prevents the development of creases, thereby extending the life and appearance of the shoe. It is a reliable and reusable alternative to stuffing rags or newspapers as a preservation technique. A shoe "stretcher" is defined as a type of adjustable tool or product created and specifically designed with multiple mechanisms for placing inside a shoe to lengthen and/or widen it. They are manufactured in a variety of sizes, materials, styles, and colors. Whatever your choice, it all starts with the desire to take care of your stuff. Running out of closet space and having to pile your shoes and boots on top of each other is a perfect example of why the shoe tree was invented. Even if your shoes end up making their way to the bottom of the heap, a shoe tree will preserve the integrity of the shape instead of allowing them to be crushed and flattened. A shoe stretcher could be used in the same way with the additional benefit of being a lot more comfortable the next time you wear them.
So, what exactly are the issues you're facing with your shoes and what types of results are you looking for? The following steps will help you narrow down the options:
Step #1: Shoe Trees for Maintenance keep the upper part of the boot from flopping over. Some great options are:
 The Moneysworth and Best Hook Heel will fit and maintain the shape of many styles of men's footwear. They are also extremely effective at maintaining the size and shape of sneakers.
 My Boot Trees Shapers are made for boots. They keep the boots upright which results in protection against cracking. An upright boot will have better ventilation and less odor. They come in a variety of colors and are lightweight. Note: Made for taller footwear only.
 The Florsheim Woodard are designed for maintaining the shape of leather. They feature adjusters that will not snap under extreme tension. Wide heels and no rough edges which are great for making contact with shoe backs.
 The Stratton Full Toe has ventilation features that reduce moisture. Their size chart is accurate and heel proportion is good. They have a good reputation for flattening out creases.
 Original Shoe Company Laser Inscribed features spring coils that provide the right tension for filling your shoes. The curved handle makes an easy go of putting them in and taking them out. They may extend the lifespan of your shoes and are marked with easy to read left and right markings. Their tapered fronts will not affect the shape of your shoes.
 Woodlore Adjustable fit small to XXL. They are constructed with premium American Cedarwood which will absorb odor and leave your shoes smelling fresh. They are effective in preventing leather from cracking and the hardware is constructed from high-quality steel.
Step #2: Shoe Stretchers and Results
 HoundsBay Wide Heels put a gentle tension on shoes widening the shoe from the center outward. They leave your shoe and feet smelling great with a reusable sanding sponge included.
 Songmics ULST003 flex in the center making it easy to slide into your shoe. It operates by using two-phase motion. It will create a rounded heel which help in the prevention of blisters and pinching in the back of the foot.
 Ollieroo Cedar shoe stretchers have a brass coated pull-tab making them super easy to maneuver in and out of your shoe. They can be a great tool for widening the toe areas of shoes up to 0.16th of an inch. They are flexible with dual brass-plated tubes for easy insertion.
 The FootFitter Sir James leave a pleasing fragrance after being removed from the shoes as they are made from premium Tennessee wood. The split-toe design widens the shoe making it great for extra toe room, and there's a support bar down the center of each one for durability.
Recommendations:
There are so many types of shoe trees and shoe stretchers available for both men and women. This is where researching the feedback prior customers have posted will help you out tremendously.

Some of the Most Common Shoe Problems and Fixes
Products and Procedures for Maximizing Your Shoe's Potential
There are still ways to get more for your money: Longevity, functionality, and satisfaction are but three. If it seems too good to be true, just hang in there with me while I take you on a journey to and through the most common complaints and remedies regarding shoes. As nice as the thought of instant gratification is, when it comes to breaking in shoes and boots it's going to take commitment, knowledge and a tool or two. These days the answers could very well be waiting online-following these steps will help you save time in your searches:
Step #1: Tell It Like It Is
Odds are, where you are going someone else has been. If your problem is addressed online, simply state the problem the way you see it:
Worn out shoe soles
You know these type of shoes-they're your faves, the ones you live in. They're usually very pretty or cute, somewhat fragile and maybe even on the fancy or sporty side. They are a little less expensive than cowboy boots but not nearly as sturdy, but you don't care because they feel good. When the time comes where you can no longer deal with the worn-out soles you've been putting up with, or the sole has been squished to the point of no return, try this pre-emptive strike against future heartbreak could do the trick:
 Sole protectors will increase durability and also protect against slipping. Applying rubber soles or heel taps to the bottom of shoes may extend the longevity of the shoe, soles, and heel. This can be done at home with the correct tools such as a hammer and nails but, make sure all your tools are job appropriate i.e., weight and width of the hammer, length and sharpness of the nails, etc., for a successful application. If you are not sure how to do it yourself, there are still reliable shoemakers and cobblers that will do a good job and charge a fee for the work. Probably the best advice is to have these reinforcements added when you first purchase the footwear.
Detached or Wobbly Heels
You should count yourself blessed if this has never happened to you. Not only is it embarrassing, it is dangerous as well. Depending on where you are, this situation can never be good. Assuming the donning of heels compliments your overall look, the obvious lack of one heel is going to throw your appearance and composure off balance. Ask yourself, am I getting my money's worth?
 Before buying heels, it's advisable to check on how the heel is attached to the shoe. A well-constructed heel will have a sturdy metal shank connecting the inner sole to the heel. Your first impression if buying in-store should be made with the heel's durability in mind. If you are buying online check the reviews and see if detached heels have been a problem for others in the past. Always remember too that rocking back and forth on one heel only weakens it and the higher the heel the more prone you are to have problems with it breaking. The price you paid for the shoes will probably determine whether you take them for repair, but in the event, you decide to buy a new pair, find out all you can about the manufacturer's reputation, actual construction methods and the materials used in making your shoe.
Step #2: Deal with Reality
Maybe it's supposed to make us more patient or even more careful, but we all know that the minute we put on something new, the "oh no-I just got this" incident happens. New shirts get the ketchup, new hair-do's get rained on and new shoes (especially if they're leather), get scuffed. A noticeable scratch on your new leather shoes or boots can mute the newness making cool looking shoes appear old and poorly made. Since there is no possible way to prevent or avoid damage and scuffs to your shoes, there are remedies and routines that will help prevent future injuries.
 Polishing leather boots and shoes is an effective and reliable form of protecting leather. Frequent polishing reduces the likelihood of permanent scratches to form and deepen. A monthly routine of cleaning and polishing the shoes or boots with a cream-based polish is extremely effective. Buff thoroughly with a soft cloth as often as necessary to obtain optimum results. Note: As patent leather is more susceptible to deep scratching, search for specific shoe polishing creams recommended for this specific type of leather.
 Avoid setting yourself up for disaster by being real about your environment. Special occasions taking place outdoors are just not the place to wear high heeled shoes or stilettos of any kind. Beautiful, grassy locations are usually well cared for and amply watered making the soil penetrable. Standing in the sand at a beach wedding will gobble up your heels in no time. And, and unless you're wearing a high topped or ankle boot style shoe the sand will eventually work its way in and underneath your foot resulting in having to remove your shoes and shake them out several times during the event. Think carefully whenever you're attending an outdoor gig-you can always keep a spare pair of shoes in the trunk! In the event, you have to wear heels in any of these places don't give up. Do a search for "heel caps" that will add surface area to your heel reducing your chances of getting stuck in the ground. Another option is choosing to wear a wedge heel which helps the legs look longer, and feeling more comfortable when you're outdoors.
Step #3: Genes go with Everything
No matter where you go or how you want to dress, your genes will always have their say in the matter. There are so many congenital traits passed down through DNA it's truly amazing. Being prone to conditions like in-grown toenails, bunions and hammertoes may be passed down from generation to generation, so the more familiar you are with your family history the better. For many, a family history is just not possible in which case common sense will go a long, long way.
 Prevention of many painful conditions starts with choosing shoes that simply fit well. Never force your foot into a shoe that's too narrow or small. Wear hose, socks or tights with your shoes which aid in preventing unwanted friction.
 Calluses caused by hereditary factors or tight-fitting shoes can be reduced by soaking, pumicing and moisturizing your feet often. There are foot files that can be effective in reducing calluses as well.
 Inheriting a narrow heel is a common occurrence in families. Everything about your shoe is usually on point. The fit is perfect, but your heel is constantly slipping down, creating painful blisters or cuts.
 To create a snugger heel fit, try taping heel pads into the backs of the shoes. This will provide you with a cushion that will help prevent your heel from freely sliding up and down against the back of the shoe.
Step #4: Consider the Seasons and the Sweat
The weather should be one of the biggest factors in choosing what shoes to wear. Patent leather, rubber, and heavy boots are definitely welcome during the fall and winter. Breathable materials like canvas and natural leather work very comfortably in warmer weather. And when choosing socks, cotton reigns supreme when we're talking about sweaty feet.
 Keeping a simple foot or shoe powder handy will soak up moisture as long as you're wearing them.
 Absorbent shoe trees are incredibly effective in soaking up the moisture and leaving a great smelling scent behind.
Recommendations:
Knowing our history with regards to purchasing shoes is of great benefit to someone in search of better results. Buying with your eyes and somehow hoping everything will turn out okay is a recipe for pain, blisters, and wasted pay. Staying conscious of your past will help you make better choices in the future, for the future. Keep reading those reviews and let everybody know your take on products you've tried as well.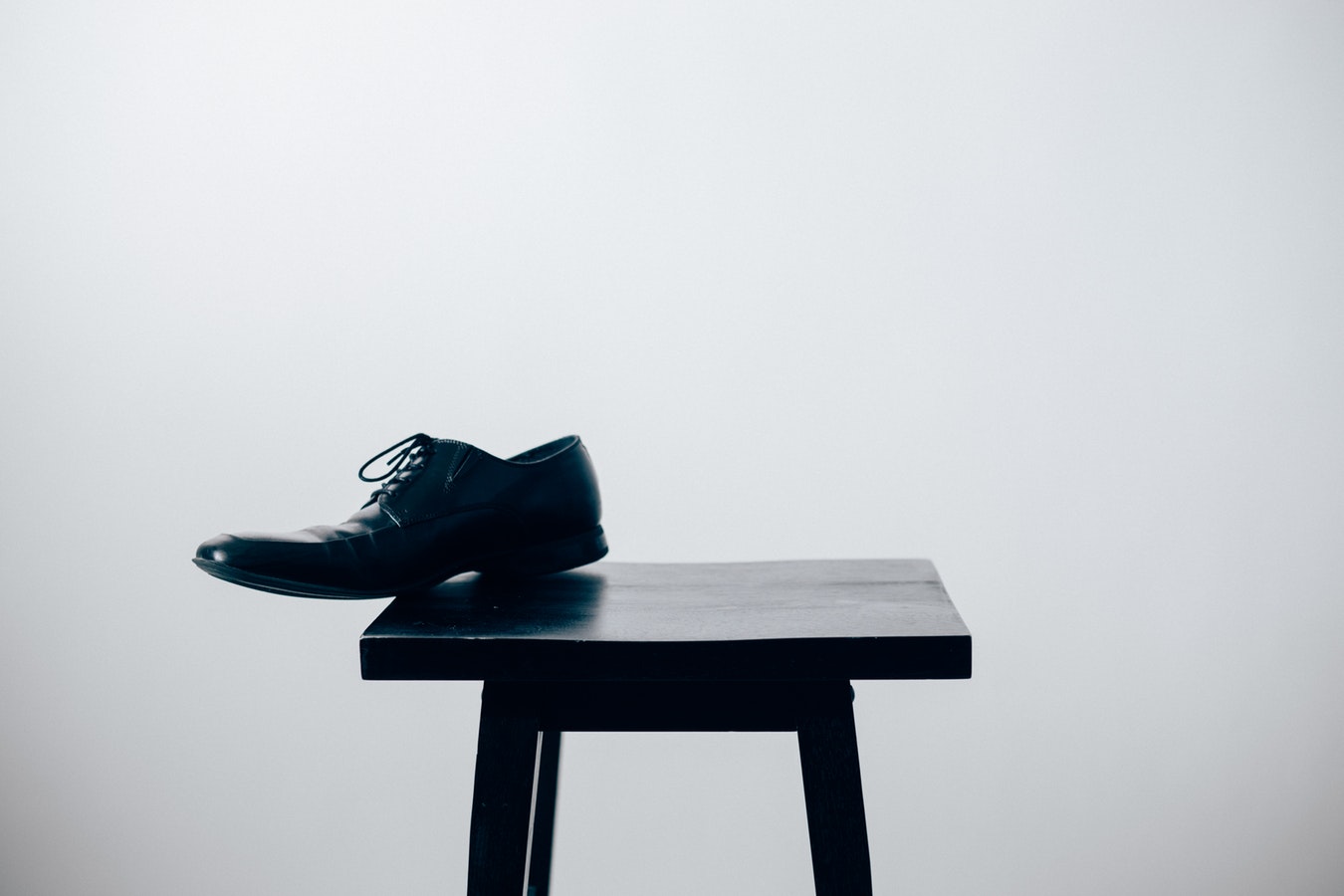 Our word for today is "slow". Breaking in shoes is a slow process, but it can and will work. You have got to be patient, coherent and methodical. Following the directions closely on any bottled solutions and reading every insert accompanying a spray. Keep track of any allergic reactions on your skin, or eyes after being exposed to fumes or chemicals. Implement the recipes and suggestions others have been kind enough to post, having been through the shoe stretching process themselves, and remember many do it yourself solutions work great. Make smart decisions when planning outdoor activities – consider the weather, time of day, time of year, the location, the grounds and any after-party events.
Foot pain can get so bad so fast that many a pair of shoes have found themselves on the bottom of the pile inside a darkened closet, never to be seen or heard from again. And worse than that, you still believe that maybe someday you're going to "fit-in" them again so, you won't let anybody else have them. Before that happens or, you get so mad that you are ready to take them to court, PLEASE donate them to someone less fortunate or a trustworthy charity who will put them to good use.
Subscribe to our Newsletter