10 Best Leather Boots Reviewed & Rated
last updated
Jul 05, 2019
One of the core items in anyone's closet is a quality pair of footwear they can put on whenever the weather turns for the worse. A pair of leather boots can be a versatile option, depending on your choice, or can provide you with performance features that will protect, warm and keep you dry in winter and autumn. If you take care of them in the right way, your leather boots will not only give you an elevated stylish look but will also last for a long time. Choose a sturdy pair of work boots, some fashionable high heeled ones, or even a Chelsea style with lots of broguing for fancy occasions - you will hardly go wrong with any of these. If you're not into cowhide leather, you may even opt for suede or synthetic, both beautiful options that have their own advantages.
In a Hurry? The test winner after 14 hrs of research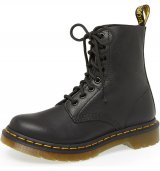 Dr. Martens Pascal
Why is it better?
Leather Upper
Abrasion-Resistant
Non-Slip Outsole
Cushioned For Comfort
Pull Tab At Heel
In a
Hurry? Editors choice: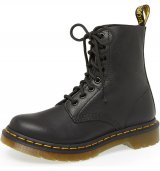 Test Winner: Dr. Martens Pascal

12
Researched Sources
1948
Reviews Considered
14
Hours Researching
18
Products Evaluated
Style
Materials
Weight
Comfort
Durability
By Default
Criteria Used for Evaluation


Materials
When it comes to leather there is a wide variety of options. From exotic skins like Snake, Alligator, or Buffalo to the more commonly seen Cow or Pig leather.  They each have a place in the world of shoes and offer different features that can be considered for pros and cons. For example, Snakeskin boots are very delicate and require more extensive care. If you are inexperienced at taking care of boots it would be smart to do your research as improper care can reduce the overall look and feel of your boots. In addition, improper care can lead to cracking and splitting in the upper of your boot.
Finding the perfect boot for any situation can be tough. Deciding what material is going to work best for your need is even tougher. Let's look at a variety of leathers used for leather boots and some of the information that is important for you to consider before deciding what you want to purchase.
Cowhide:  The most common among companies is the use of Cowhide leather. It is used in everything from athletic shoes to clothing and accessories. Cowhide leather is known for it's supreme durability and natural resistance to dirt and water. Cowhide leather is relatively easy to care for and tends to be a bit less expensive because of the supply available.
Pigskin:  Pigskin is used because of the soft feel and overall appeal to the eye. It is also quite tough and naturally water resistant. Pigskin will need a bit more attention in the care category as it is a bit more delicate than Cowhide. Pigskin is also used frequently in boots because of its affordability factor.
Crocodile: If you are wearing this type of boot you know that they cost a pretty penny. Not commonly used because of the high cost, Crocodile boots are exceptionally durable. Affording a pair may not be easy but maintaining them will allow you to wear them for long periods of time without worry of your boot falling apart.
Ostrich: Ostrich leather is quite uncommon. Typically only found in high-fashion retail stores it is considered a luxury material and will cost an extensive amount if you want to own a pair.  It is also exceptionally durable and is sought after by many.
Snakeskin: Snakeskin looks amazing but it is exceptionally delicate and soft. Caring for this type of boot is going to be more difficult than most and you should have some knowledge about it before trying to care for it. The scales of snakeskin boots are very fine and can be damaged easily, you must take caution while caring for them.
Regardless of the type of leather you choose know you are getting quality material that will last with you no matter the activity you choose. If you find yourself anywhere from a renaissance festival all the way through to a good round of golf, there is a leather boot out there that is made to keep you comfortable and supported.


Weight
The biggest downside of boots is often their weight – especially if we're talking about a leather boot. Boots are considerably bigger than regular shoes; not just in height, but they're also larger, denser, and simply require a greater amount of materials in general. This adds up to a considerably heavier build in comparison to a sneaker or just a regular shoe.
Because you don't typically wear boots for running the added weight of your boot choice probably won't play an integral role in your decision making. There are some common problems seen when people wear shoes that are higher in weight.
Added weight can cause:
Increased Muscle Fatigue
Joint Pain
Muscle Soreness
Leg Fatigue
Keep in mind, though, that boots are generally heavier than any other shoe regardless of the materials that compose it. This is because many people wear boots for their protection. By this we mean they wear them to protect their feet from dirt, debris, and water.  These type of things really help to understand why the overall weight is more.
While the upper plays a big part in the weight of your shoes, there are a couple of other factors to consider:
Outsole: The outsole of your boot also plays it's part in overall weight. Shoes that have a rubber outsole are going to be heavier than ones made with a leather outsole. In terms of weight, you also have to consider protection. Depending on why you want a pair of boots a heavy sole can add a great layer of protection between you and elements that may damage your feet.
Toe:  If you are buying this type of shoe for work you may need to its one that has a steel or protective cap over the toe. This, naturally, will add to the weight and can cause problems with pressure and pain. If you are wearing a protective cap you want to make sure there is room for your toes to move.


Style
Shoe leathers vary and depending on how casual or formal you are in need of being different styles will suit your purpose better than others. Style should not be confused with type. In our previous sections, we looked closely at the different types of leather. Style has more to do with the overall eye appeal and look of the boot. We will break it down from the most casual to the more formal styles so you can understand just exactly what you should be looking for.
Roughout:  Just as it sounds, the rough side of the leather is on the outside of this type of boot. Due to the natural nappy look, you will not need to do nearly as much maintenance on this type of shoe. They are also exceptionally durable so they will wear well through tough use.
Veg Tanning: This is commonly found on athletic shoes and a variety of different boot options. The process of tanning this leather involves vegetables and bark which is where it gets its color and its name. This style ages well with proper maintenance, however, if you don't take care to keep them waterproofed and well conditioned they will fall into disrepair quicker than other styles.
Pull-Up: This style has been a favorite for boots for generations. It handles scuff marks with ease and is quite protective and durable. Maintenance is simple and they only look better with age. Exceptionally versatile and commonly used this is a great option for a variety of styles.
Suede: Known for its softness, Suede is actually quite similar to the Roughout style. Using the rough side of the leather, it is then sanded to form an even grain. This gives it the softness and flexibility we are all familiar with. Suede is more delicate and a much lighter option when it comes to Leather. Caring for Suede can be a bit tricky but with practice, they can be a great addition to virtually every wardrobe.
Shell Cordovan: Shell Cordovan is the finest leather on Earth, with exceptional water and stretch resistance this style truly meets the test of time with superior grace. This style is very pricey and hard to come by due to a lack of materials and difficult processing. If you do find and can afford a pair, treat them right and you can have them for a lifetime.
These different styles of leather are only part of the tough decision you are trying to make. With all of the options available and all of the great choices choosing one is difficult. Take the time to think about yourself and how often you plan on wearing your leather boots. This will help you make a sound investment and know that you are getting a quality product that will suit your situation no matter what it may be.


Comfort
No matter the style and materials you choose for your next pair of boots, you'll want to pay special attention to how they feel on your feet, especially if you're shopping for work or occasions where you'll be doing a lot of standing, walking or dancing.
To make sure that you purchase the correct size, there are a few rules to take into consideration:
Always try on the footwear at the end of the day, which is when your feet may swell. This will prevent your shoes from being too tight.
Shop for the right size and width. While leather footwear may stretch a little bit, you should not have to put up with painful rubbing and pinching in the break-in process.
Don't size up. Footwear that's too big for your feet may cause you to slide inside, leading to painful blisters and muscle fatigue.
Other aspects that you will want to look for in a new pair of shoes are the lining materials, cushioning, support, as well as the adjustability.
Ideally, your boots will be lined with soft, breathable materials that will prevent moisture buildup, and will be gentle in contact with your skin. Leather is a good option, but so are mesh and textile. To ensure comfort during the colder periods of the year, look for models with added insulation such as the Timberland Premium which is the perfect indoor-outdoor shoe for mildly cold winters.
The insoles in your footwear (flats, sandals and boots alike) needs to provide you with adequate support in the arch and heel area, so look for supportive, anatomically shaped or shock absorbing footbeds that'll make long periods of standing and walking more comfortable. Alternatively, you may invest in orthotic inserts that can correct pronation issues or offer added support for those with flat feet, but make sure the existing insoles are removable, otherwise you may find your boots to be a bit tight.
Last but not least, consider the closure type on your new boots and determine whether it's the right choice for you. While pull-ons may seem like a great choice, some people find them hard to get off after a long day. Others (especially those with wide feet or high insteps) may find laces time consuming and prefer a zipper closure. Models with elastic goring are often a great choice, but they won't provide the same level of ankle stability you get from a securely laced shoe, so take that into consideration, especially if your shopping for work.


Durability
Footwear that's well taken care of can last you for years, or even a lifetime. Seeing that you're looking for leather boots, you need to be aware of the fact that this type of footwear will need some care and attention, but in return, you will get a comfortable, stylish and long lasting product.
Before making a final purchase, you should consider the following aspects to determine whether a pair of shoes is worth the investment:
Type of leather and materials used
Stitching quality
Type of construction
User reviews
Reputation
Price
Warranty
In addition to these, you'll want to carefully read the manufacturers instructions on cleaning and conditioning, as different types of leathers require different products and procedures. A good rule of thumb is to make sure you clean any dirt from your footwear as soon as possible, but also make sure you wear them on appropriate occasions and conditions. While your suede chukkas may feel great, they're unlikely to be appropriate footwear for heavy snow or messy work environments - heavy duty work boots will be more suited for these situations.
Expert Interviews & Opinions
Most Important Criteria
(According to our experts opinion)
Experts Opinion
Editors Opinion
Users Opinion
By Default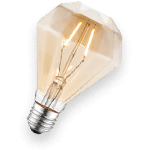 Leather Care
Leather boots will take you a long way if you care for them properly, which only takes a bit of time every couple months.
Shoe protectant sprays keep water or liquid stains at bay, and can easily be applied before stepping out the door.
Leather conditioner can be applied every 3-6 months, and helps keep leather from creasing and cracking due to wear or dryness.
Leather polishes help to cover up scuff marks, but also give your boots a shiny appeal and luster.
Durability For Modern Times
Leather footwear has long been around for protecting workmen's feet, mucking around the farm, and general style and fashion.
Modern day companies have created leather boots in styles and fashions that keep that same quality protection and construction, but give a bit more sophistication to the boots.
When you pick your next pair, look around for color options, structure, and design elements that can help you express your individual style!
Other Factors to Consider


Bottom Line
There you have it: our top ten choices of leather boots. With plenty of features to choose from, you'll certainly be ready for any of life's adventures. Make the right choice, and you'll be reaching for them every day. Before you go any further, ensure that you've considered all the pros and cons and that you've made the right decision in terms of protection, fit, comfort and style. For a bit of additional help, do read on.
Frequently Asked Questions
q:

How long do leathers last?

a:

It really depends on the type of leather as well as the use of the boots. In addition, proper maintenance can greatly increase the life expectancy of your leather boots. Leather typically gets better with age and with regular cleaning and conditioning you could be in need of re-soleing before needing to worry about the upper.
q:

Is waterproofing really necessary?

a:

While most leather is water resistant, this does not mean they are waterproof. Waterproofing means that when submerged in water the boot will not allow the liquid to penetrate into the inside of the boot. If you are planning on wearing your boots for work in the outdoors or you lead an active spontaneous life you really may want to consider waterproofing. In addition, waterproofing will extend the life and look of your leather ensuring your feet stay dry and happy through any task you may find yourself doing.
q:

How far should I stretch leather boots?

a:

First off, we recommend always using a cobbler to stretch your boots, preferably with experienced assistance. That being said, leather boots shouldn't be stretched any wider than one size (meaning if you're D, you shouldn't go any further than E). Lastly, leather boots can't be stretched in length, just width.
q:

How should leather boots fit?

a:

Leather boots should fit just like any other regular shoe; a comfortable type of tight. Preferably, you want the collar to slightly compress your shin or ankle, as a loose collar allows air and even water in. You want to make sure there is enough room in the toe for your toes to wiggle and splay naturally. This will help alleviate painful pressure areas and ingrown toenails.
q:

Can I weatherproof my leather boots by myself?

a:

Yes you certainly can! Today's market offers a variety of items that make weatherproofing your boots a breeze. many you simply have to spray on and let it dry completely. That's it, waterproof and weatherproof boots. Others you may have to rub a treatment into your boots and of course, there are completely natural ways to do this with waxes. You will want to look into the type of leather you are wearing and check the best method for that particular material. It is important to note what works for one boot may not work for another and could cause damage or staining to the leather. A little bit of online research will tell you everything you need to know about keeping your feet dry and your boots looking great.