Best Dr Martens Boots To Jumpstart Your Punk Heart Reviewed & Rated
In a Hurry? Editors choice: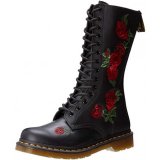 Test Winner: Vonda Casual

Deep down, everyone wanted to be a part of the cool punk kids that ruled the scene in the
80s, right
? You could see them every step of the way, walking around so proudly in their black leather boots, the yellow stitches just glowing on them. Because of them, you may have dreamed about joining a band, or having a cool hairstyle, dying your
nails black
, wearing eyeliner, or maybe even doing graffiti! They woke up the inner delinquent in anyone. Well, one of the items that marked their signature style was, you guessed it, Dr. Martens Boots! If you ever wondered what kind of these
rocker boots
are right for you, look no further! We have gathered 10 of the best Dr. Martens boots you can get here, so you can choose just the right pair fit for your needs!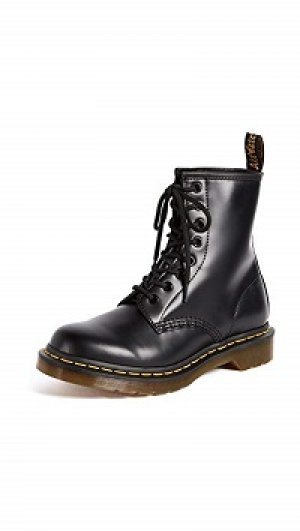 1460
Leather
Iconic model
Price: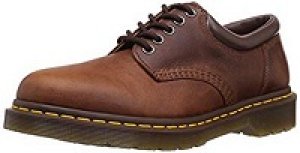 8053
Ankle height
Unisex
Price: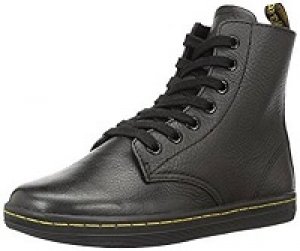 Leyton
Best Value
Oil and Fat resistant
Price:
Standout Picks
10 Best Dr. Martens Shoes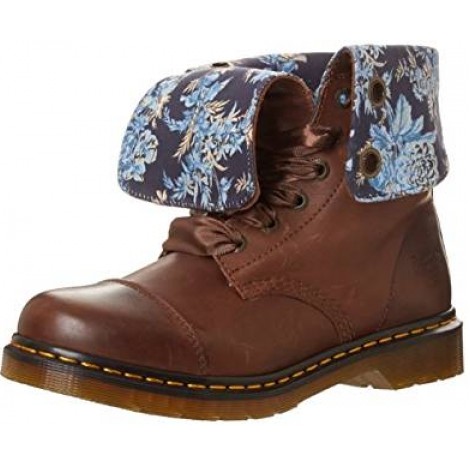 The ideal combination of elegance and durability! They are made from the finest leather, and they have an optional fold-down which reveals a beautiful floral pattern! It has a cap-toe, offering great protection. They also have oversized eyelets for extra detail! The vamp is a lace-up, and the laces are satin, giving them a lovely look.
Fold-down
Are you tired of wearing the same old boot, do you thrive on change? These boots have a surprise in store, a fold down option! So, whenever you find your boot is looking bland, and boring, just pull down that leather and let the flowers bring a breath of fresh air!
Laces
They come with two options for laces! A plaid option, and a maroon option, so you can always change up your style. Also, they have a beautiful gloss, so they bring out your shine and sparkle every step of the way!
Cost and Value
They are one of the priciest items on this list, but it's for a reason. They have a lot to offer, a lot of thought went into making these. Think about it this way - you are getting two boots for the price of one, you can always switch your style with them!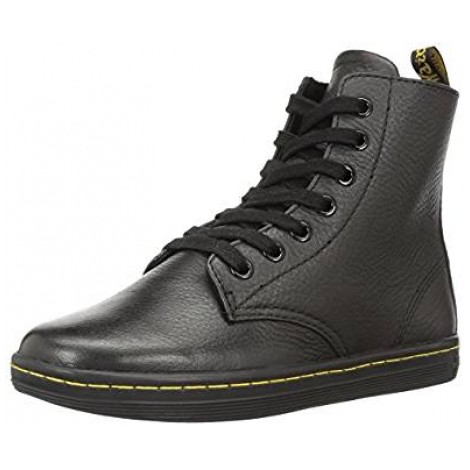 Have you ever wanted a cross between a bootie and sneakers! Well, look no further! Combining the best of both worlds, the Leyton has it all. It's made from leather, and the soles are synthetic. They were constructed for comfort, with the signature air-cushioned sole, ensuring your feet don't get tired at all. They are oil and fat resistant, with good abrasion and slip resistance. Stain-free! They have 7 eyelets, and of course, the yellow thread.
Sneaker appearance
Do you consider boots to be chunky, or do you think they make your feet look too big? These are a perfect match then for you! Slim, and not chunky at all! The Leyton boot has a classic sneaker appearance, giving you a more sporty vibe when you need it, while still having an edge like all the other Doc Marten boots!
Slip resistance
The weather is bad, and you have your favorite pair on - oh no, you might hurt yourself slipping on the wet terrain! Well, this pair has ensured such a thing never happens! The slip-resistant boot has your back every step of the way, never worry about slippery floors again!
Cost and Value
The cheapest pair on the list! They may not offer as much as the other boots do, but they still offer plenty! What else can you expect from a company like Dr. Martens? With these boots, you will get much more than what you bargained for.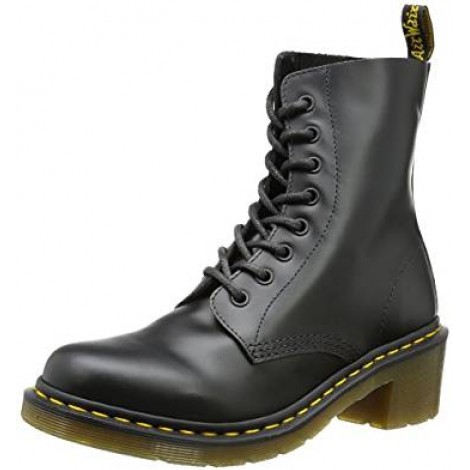 Do you really love the way your new boots look, but still can't help thinking about having just a little heel there? Well, do yourself a favor and treat your feet! The Clemency is an eight eyelet boot with a smooth leather upper. It has the classic rear heel loop, so you don't struggle to put them on. They have Goodyear welt construction which sews the soles together with a z pattern, and they are heat-sealed, so they will surely stay together for a long while! The heel is almost 3 inches high, so you have extra arch support and stability, and you also get that beautiful feeling wearing heels give. They are also oil, fat, and slip resistant, so you can look feminine and be on the wary as well!
Heel
We know that wearing flats is much worse for your feet opposed to having a short heel there to give you support and stability, right? And so, these boots got just that - the short heel, there to make you look both rugged and feminine! You will not feel ankle pain in these, nor the all-familiar sting on the balls of your feet!
Welt construction
The unique way these boots are sewn together ensures they will last you a long time. Therefore, there will be no need to buy extra boots, these will surely stay together!
Cost and Value
They are a mid-price boot and when compared to other boots, they don't have that much to offer, so it is no surprise that they are not that pricey. But, if you've ever wished that regular Marten's had a heel, then these are just for you!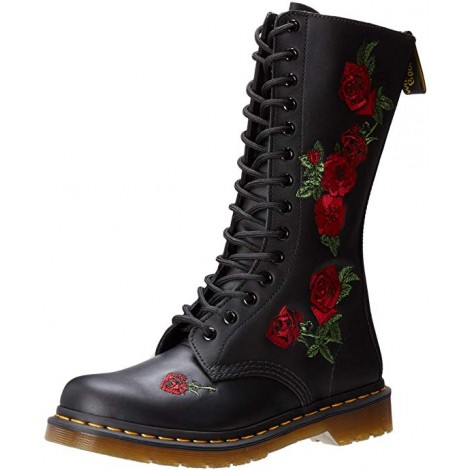 This lace high boot is a nod to the punk era that everyone needs. They are leather, and all along their length, graceful red roses are sewn, giving them a touch of elegance. Fourteen eyelets give this pair a mighty length, ranging up to the knees. They are slip-proof, and they have the classic Doc DNA.
Rose details
The rose embroideries are a reminder of the Victorian era, and they are simple but effective. The red color adds a bit of mystery, and the intricate details show how much care went into making them. They will surely make any kind of outfit pop!
Knee height
How do you imagine a sexy, strong look? Surely, tall boots are one of the first things that pop into your mind! So grab this and bring on the joy!
Cost and Value
They are the priciest item on the list, but considering the amount of work that was put into these, and the amount of material used, it is no surprise. Do not miss the opportunity to have them, as they will surely be a great addition to your closet!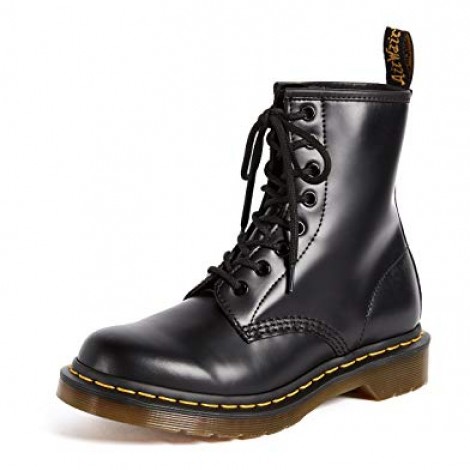 Even the famous Gigi Hadid can't go without this eight-eyelet pair! Their heel measures at around 1 inch and the platform is around 0.5 inches, making these boots perfect for arch support, no painful joints! The boot opening is around 9 inches around, so even the widest of feet can fit in. The floral version of this boot has a ribbed midsole and faux fur lining, providing extra warmth during our coldest months. It has a rear pull-loop, so you don't struggle to get them on! And, of course, no Dr. Marten shoe would be complete without that signature yellow stitching!
Lace up
Folks with high arches know the feeling - you see a beautiful pair of boots, only to realize that they don't have a zipper or even laces! So, we are very thankful for boots with laces, and Dr. Martens made sure absolutely anyone can wear these, struggle-free looks guaranteed!
Yellow stitching
How do you differentiate between a Dr. Martens boot, and any other, besides the quality? The yellow thread, of course! The distinctive stitch is a beautiful detail that gives the boot it's pop - wearers of these shoes can recognize each other anywhere they may be! Seeing that you wear the same high-quality boot can even be a great conversation starter!
Cost and Value
These boots fall somewhere at medium range, so you won't need to shell out extra for these! And they do provide a lot for their price - supreme craftsmanship made sure you get a boot that will endure everything you might come up with, a pair like this can last for decades!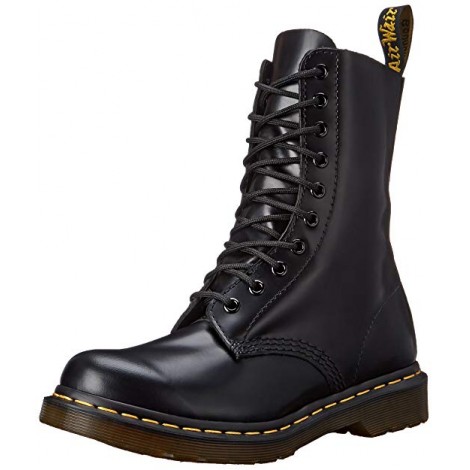 The 1460 model with a subtle update! Instead of eight eyelets, this model comes with ten. Compared to the 1460, this one has a slightly taller shaft. They also made from leather, and they come with all the signature markings the 1460 boot has: the brand, the heel hoop, the yellow stitching, and the sole so, if you need a boot that is mid-calf, opt-out for this one!
10 eyelets
The extra two eyelets add more height to the boot, which makes it great for weather that is cooler. They also add a little more edge, since the taller shoe is much more visible than, the shorter one. If you want your outfit to scream punk, choose these babies!
Leather
We all know how important is the durability and comfort of the shoe, so choosing to make one from leather is very important. DMs are made from the best kind of leather, carefully chosen just to fit your foot. Be sure your life will be easier with these around!
Cost and Value
Coming in as the second-costliest item on the list; these boots may throw you off with their price a bit, but it's all for a good cause - they have all the great redeeming qualities of the 1460 model, with added height, and the more material is used, the pricier the boot will be!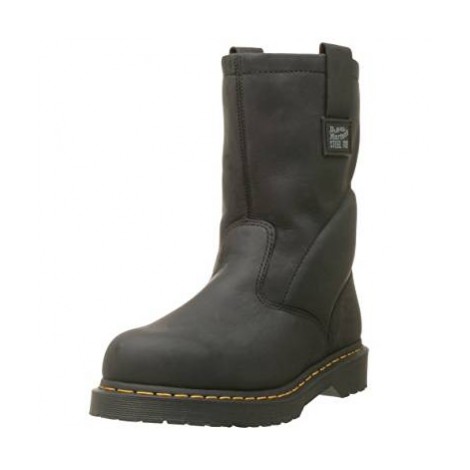 Steel toe boots, industrial strength, and no laces! These will hold on no matter what you put them trough! Reinforced stitching is there too, and they are even OSHA approved, so they are the perfect working boot. The soles are PVs, and slip resistant, work-related injuries are a thing of the past! No matter what kind of difficult job you have, this pair will make sure you pull through.
Industrial strenght
You have heard that Docs are very durable boots, right? Well, prepare to be amazed, 'cause these are even stronger than your regular Dr. Martens pair! They are even shock-resistant, so you can even wear them around objects that have high voltage.
Steel toes
Do falling objects, impact injuries and other foot hazards worry you? Going even further to protect your feet, the steel toes are a great combination with the industrial strength of this pair! Black toes, broken nails, blisters? A thing of the past! The future is now, injury free and comfortable!
Cost and Value
One of the least costly items on the list, what a shocker! Considering what you get with these boots, we are surprised that they are not more expensive! So, be sure to grab these if you need supreme protection! They will not fail you.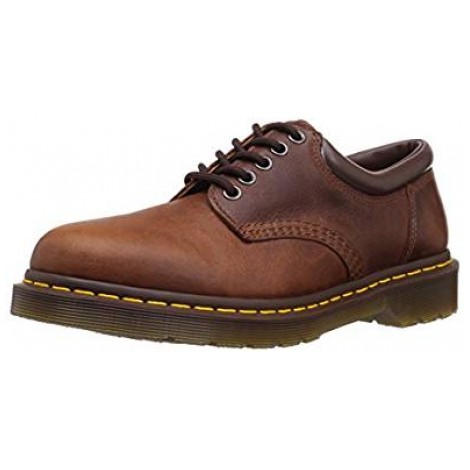 Not all boots need to have eight or more eyelets to be considered one, be sure these were made equally well! The material is, of course, leather, giving your feet comfort while also providing enough durability. The sole is AirWair, their famous brand. They have both a platform and a heel, so your feet don't fall flat on the ground. It's a lace-up - no trouble when putting them on! Also, the collar is cushioned, and the soles are rubber so you don't slip around. Of course, no Dr. Martens boot is complete without the yellow stitching!
AirWair sole
Extra comfort inside! AirWair soles are also one of the signature items of Dr. Martens, providing you with extra comfort. You can walk miles in these bad boys, without worrying about having painful steps or stressing out your feet!
Cushioned collar
You know how difficult shoes can be when you try to break them in right? Especially ankle height boots, when their edges cut into your ankles you may be tempted to throw them out right away - not worth the blisters, right? Well, fear not! This pair has a cushioned collar, you will not experience any of these things with this pair on your feet!
Cost and Value
This item is one of the priciest on the list, but all for good cause! Considering all the technology that went into making these, we're surprised they're not even more expensive. It will offer your feet supreme comfort, style, and they'll last for ages! So grab these while you can!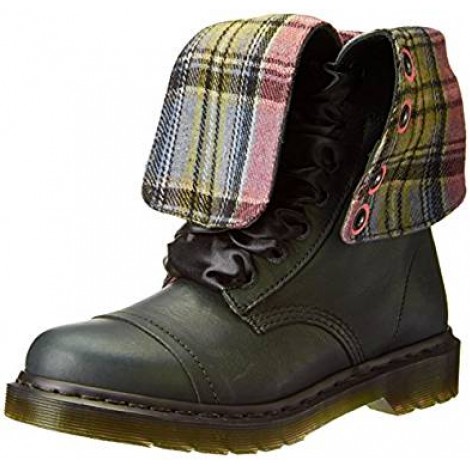 This metallic pair is sure to bring out the punk side in everyone! These boots go all the way to the mid of your calf, and they have a total of 14 metallic eyelets! The leather has a waxy, Mirage finish. The footbeds are cushioned, providing extra comfort. They also sport a non-functioning metallic buckle, adding a fun detail. The toe cap design is very trendy, and when the boot is folded down, a beautiful detail is revealed - a tartan fabric lining!
Mirage finish
How extraordinary! The eye-catching waxy finish makes these boots stand out from all of the other kinds, while also giving them a natural amount of deflecting. Having said that, these boots are a sure way to spruce up your regular, everyday outfit!
Cushioned footbed
These boots were made for walking! We all know how important comfort is, and you will get extra with this pair! The cushioned footbed can ease all of your worries about having tired, sad feet at the end of the day!
Cost and Value
These boots are not that pricey - which is very surprising! They have a lot of great features that make them stand out - the way they shine, their height, the extra comfort, and their versatile style! So do not miss the chance to grab these, they are a total show-stopper!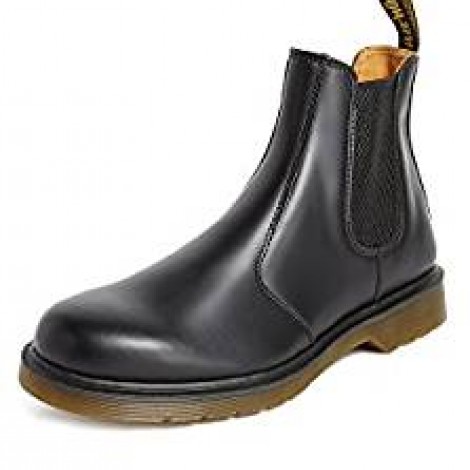 A bold choice was made here! Completely ditching the shoelaces here, and a lot of the classic designs, they completely changed the game. If you don't like the chunky feel of Docs, but you still want their iconic shoe, then these are optimal for you. They are made from the finest leather, with a matte finish. Instead of laces, a rubber insert was added, ensuring an easy slip on. The soles are cushioned, and they are heat-sealed! The greatest choice to revamp your style!
No laces
Sometimes, we don't want to waste time tying our laces, or maybe we don't know how to insert them at all. Therefore, instead of going for the obvious choice, you could choose a bolder option, the Chelsea boot! They are still a doc shoe but without the ropes!
Heat sealed
Most shoes today are glued together, which really doesn't make them the most durable option. After wearing them for a while, the soles fall apart, and your feet are left barren! With heat-sealing, all of that is avoided, and your shoe will be with you through thick and thin!
Cost and Value
These are not so pricey, which is great if you are shopping on a budget! The Chelsea may not offer as much as the other ones, but the different style and the durability of the shoe are worth the hassle.

Subscribe to our Newsletter