Best Shoes With Jeans Reviewed & Rated
In a Hurry? Editors choice:

Test Winner: Clarks Breeze Sea

There are some basic things to consider when pairing your shoes with jeans. Think about the type of occasion. Are you going to the bar with your mates, or working in the office? This could be the difference between a pair of brogues and your
favorite sneakers
; so, wear shoes that are appropriate to the occasion.
Think about the entire outfit when you decide which shoes to pair with your jeans. If you put too much emphasis on color and patterns, you'll look like the guy who never left the MC Hammer party in the 90's. It works on certain occasions like a fancy dress party, but you'll only draw attention to yourself. So, as a general rule, match your entire look with thematically-similar colors and you won't go wrong.
Standout Picks
Criteria Used for Evaluation
Versatility
Knowing which shoes to wear with jeans can be daunting. But get it right and you can elevate your style to new heights. Jeans and shoes can complement each other perfectly, or it can be a total fashion disaster!
In my search to find the best shoes to wear with jeans, my criteria were simply to find a wide range of shoes and explain what type of jeans they can be paired with. What we want to do in this section is unpack and explain some of the types of shoes shown in this list.
Sneakers –
Made for casual occasions, sneakers are the king of cool and the number one choice to wear with jeans. They're perfect for social outings such as days out sightseeing, eating out at your favorite restaurant, or time well spent hanging out with friends.
Sneakers, generally, come in two types: low-top or high-top. They can, generally, be worn with or without socks, depending on the weather. If you want to cheat and still achieve the no-socks summer look, wear a pair of sneaker socks, which are short enough to be hidden by your low-top sneakers. Otherwise, match the color of your socks with your jeans whilst wearing sneakers; it'll enhance your look.
Hiking Boots –
When wearing hiking boots with jeans, there are only a couple of rules to follow. Get these basics right and you'll have all-day long comfort, and a versatile shoe that you can wear for walks in the city or countryside.
First, don't go too technical – simple boot styles are best.
Secondly, don't wear skinny jeans, because your footwear will look massive. You'll need to achieve a balanced look, which boot-cut jeans achieve really well.
Boat Shoes –
These types of shoes tend to work well with dark, slim fit jeans and no socks. I chose Sperry Top-Sider boat shoes for the top ten list because of their simple and luxurious style. Judge all of your boat shoes by their standards and you won't go wrong. Remember to keep your ankles bare when wearing boat shoes. But if you don't want them to smell like a cheese factory in the height of summer, wear no-show socks to soak up your feet's sweat. Sounds nasty, but you'll thank me for it later.
Slip-on –
With no laces to bother with, slip-on shoes are all about ease of use. With this in mind, it's worth keeping a pair of slip-on shoes by the front door for convenience's sake; so, you can look cool, even if you're only rushing out to the store for a carton of milk. Skechers are perfect for these sorts of occasions, as they're light and super comfortable. What they lack in style, they make up for in features. Skechers, also, go really well with pretty much any type of outfit. Slim-fitted jeans, tee-shirt, and slip-on shoes are a simple but effective combo.
If you're looking for a pair of fashion slip-on loafers, there are plenty of different styles to choose from. From tassel to penny loafers, the choices can be overwhelming. Just remember to keep ankles bare, and outfit casual smart with a polo or collared shirt, sleeves rolled up.
Doc Martens –
Doc Martens are in a total league of their own and were an easy addition to add to the list. Kurt Cobain popularized them during the grunge music era. Sid Vicious, also, rocked a pair of Doc's when Punk ruled supreme.
During the Kurt Cobain era, Doc Martens were, generally, worn with ripped jeans in a carefree way. Today the look is still valid and can be updated with darker jeans in a straight leg style. If you're looking for a more hipster chic look, grab your ripped skinny jeans out of the cupboard; pair with a fitted tee and your chunkiest scarf.
The big question for this list was which style? Doc Martens have, certainly, moved with the times and offer up different varieties for different tastes. However, since the majority of the shoes on this list are classic styles, I decided to go back to the beginning: the classic steel toecap, black boot with yellow stitching. They're sturdy and versatile, and pretty much go well with most things. Something to bear in mind is that because of their sturdiness; wear thick socks to avoid blisters.
Brogues –
Modern brogue styles can trace their history to the age-old fields of Ireland, where the holes in the shoes were designed to allow water to drain, as the wearer crossed damp fields and bogs.
Today, you'll find a variety of different styles of brogues. They, generally, fall into two categories: Full Brogues (or Wing Tips), and Semi or Half Brogues.
Half brogues are where the decorative holes only reach as far as the toecap, whereas, in the full brogue style, the decorative holes stretch around to the side of the shoe; thus, the reason for the name Wing Tips. The shoes are often called Oxford style, however, it takes a doctorate to understand when this is or isn't the case. The one thing we can know for sure is that brogues go really well with jeans. Aim to wear with skinny or slim styles to really complement the look. Jeans rolled up are a really popular style to go with brogues in the summer, just remember to keep the ankles bare and leave the white socks at home.
Style
Your personality matters when matching shoes to jeans. We can tell you all day long how blue jeans look good with white sneakers, but if you do not feel good in that color scheme, then it is the wrong style and appearance for you.
I remember back when I was in school, torn blue jeans (not purchased that way) and either white or black sneakers were the norms. Someone had purchased me a pair of very loud sneakers, neon green, and the whole nine yards. I was so upset that I thought I would die when going to school that following Monday. My life was over in the seventh grade, I just knew it. Oddly enough, when I returned to school, I had nothing but compliments on my fashion decision. Of course, I took all of the credit for this genius move. It was, however, a lucky mistake that if I had the choice, I would have worn black or white sneakers, but my new fan-base didn't need to know that part.
Later, looking back, I have come to realize that it wasn't the color of the shoes that caused the compliments. Instead, the shoes complimented my loud and outgoing personality. The person who purchased these shoes knew this about me, thus the purchase was geared to my personality. Because of this, I flew the flag of jean and shoe delight like a champion, and others responded to it.
At the end of the day, there aren't too many shoes that actually look bad with jeans, per se. I have seen women wear evening shoes with jeans and sport the pairing with utter beauty and grace, with just the right touch of casual appeal. Furthermore, these same shoes would look grand with a dress, as well.
The point is you must evaluate your personality. You need to evaluate what you enjoy and love. Would you rather wear sneakers with your jeans, a pair of boots, or a dashing set of pumps? After deciding this, then it is a matter of taste and preference. Contrasting colors can be just as beautiful and be inviting as a matching tone color scheme. Don't let anyone tell you otherwise, as this is your life; and that is far more important than a fashion designer's pointing finger.
Ask yourself, "What do you like?" This is the single most important question when determining the best shoes with jeans, as you are the one whose personality will shine through the masterful choice of color, design, style, and fashion that you, yourself, have chosen to show to the rest of us. And for that, we thank you.
Brand
The first thing people look at when shopping for new shoes is often the brand. While brand name doesn't always dictate the quality of the shoe, it often is an indication of what to expect when it comes to the other criteria mentioned above, like durability, comfort, and materials used.
When we looked at options for this list, we definitely kept in mind brands that are known to take comfort and durability seriously because it's of the utmost importance when you're walking on a hard surface like concrete.
You might notice that many of the brands are top brands from companies that have a reputation everyone knows. With that being said, be sure to look at all of our options, whether they are big names or not, because they are great choices when you want to make sure your feet are well taken care of.
Durability
To assess each of the products on our list for durability, we not only read through thousands of customer reviews on our recommended products, but we also looked for some of the hallmarks of quality construction. From brand name reputation to their initial smell out of the box, there are a few ways of identifying a well-built, made-to-last product.
The Details
A zipper that doesn't zip or snaps? Poor threading technique? A smelly, chemical residue on the shoe when you open the box? All these details were looked for an evaluated when assigning a score for durability.
Materials
Certain materials last longer than others, even if that comes at the expense of a higher score in the "comfort" criterion. Materials that are synthetic, thicker and firmer tend to score higher on durability.
Product Purpose
A shoe made for running and high-impact sports will not likely last as long as a good pair of general activity shoes and that's okay. Being aware of the shoe's purpose is critical for you as a reader and for us as a reviewer. Although shoes that will last longer score higher on this criterion, you might also see high scores to shoes with a more limited durability, if that product was specifically designed for certain purposes that involve high-impact and high-stress motions. We take into account the type of shoes you are trying to purchase when assigning scores to shoes in this criterion.
Brand Name
A product is a promise made, but a brand is a promise kept. A brand name is often a signal of quality and consistency in construction and durability from product to product. Although there are always exceptions to this rule, quite often brands that perform continue to perform. Brand names on our list tend to score higher in the durability score.
Value
The price of a shoe can sometimes be a deal breaker. That's part of the reason why footwear manufacturers invest time and energy into creating cost-effective technologies to incorporate into their shoes to make them durable, long-lived, versatile, and inexpensive.
Durability & Longevity
Footwear, usually, lasts more than a few months, because shoes that are going to fall apart after a few months of use aren't worth the investment of more than a few dollars. Leather and synthetic overlays can be used to make the shoes more durable without sacrificing flexibility. Firm leather or synthetic uppers provide durability and support.
Versatility
Great footwear can be used for more than one activity. Walking and running shoes, for example, can be used in some casual sports. Stylish athletic footwear could be used in informal work environments. Sandals can be used in casual and semi-formal settings. The more situations you can use the shoe in, the more value it offers for the price.
Maintenance
Good footwear is easy to maintain and clean. They don't require a lot of expensive shoe treatments or time-consuming upkeep. Shoes that need a lot of effort, time and money to maintain, don't sell as well as shoes which are easier and cost less to keep.
Removable inserts
As mentioned earlier, removable inserts in footwear make it customizable, but that's not the only bonus to removable inserts. Removable inserts increase the longevity of the shoe, which is why some come with removable inserts.
Cost
A hefty price tag can be a deal-breaker for people on a budget. That's why many can be found in the low-to-middle price range. They're affordable, and if they are priced a little higher than others, then they offer many features to make the footwear worth the extra investment.
10 Best Shoes with Jeans



Let's face it, sandals look good while wearing jeans. They give a relaxed, natural aesthetic to a jean's wardrobe. Moreover, this pair of sandals comes in a wide range of colors; thereby, you can mix and match to your heart's content. Having an EVA footbed and midsole, this pair of Clarks is comfortable and inviting; not to mention, with the adjustable closure, you can gain a better fit.
EVA
An EVA footbed and midsole helps to give you the comfort you desire for a stroll around town or even an evening at the beach. In other words, these shoes are made to give you serenity; so, you can enjoy the moment.
Multi-color Variety
There are a plethora of colors to choose from; thus, there is a match to your favorite jeans. Colored jeans can be fit well, in this regard.
Cost and Value
When compared to other shoes on this list, this pair of Clarks is budget-friendly. Moreover, they are comfortable; and with the colors available, they can be easily matched to any pair of jeans you have.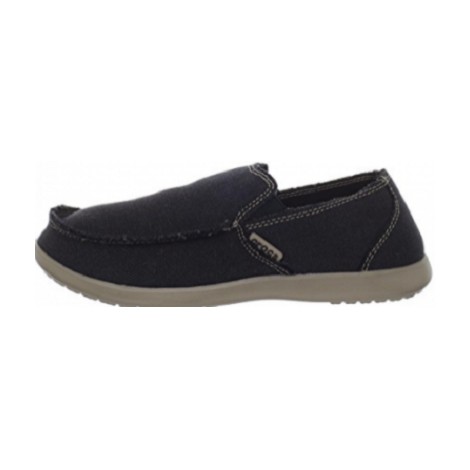 These canvas style slip-on shoes are, absolutely, perfect for the summer drives along the coast with the beach boys blasting out of your car radio. Once you've decided it's time to hit the beach, the heels can be folded down and you can wear them like a slide sandal on the sand. Smart enough for the office; yet, casual enough for everyday wear.
Canvas-style Slip-on
For summer casual wear, this pair of canvas style slip-on shoes make a great alternative to your sneakers. What is extra nice about these are the tiny massaging nubs along the footbeds. You won't want to take these off!
Massaging Nubs
The footbed is equipped with massaging nubs; thus, you can lather your feet in a world of comfort. There is nothing more appealing than a pair of jeans with a personal masseuse at the ready.
Cost and Value
For such a versatile shoe packed with interesting features, you're not parting with a whole lot of money. They're lightweight, flexible, and all-day comfortable. Buy them for the summer.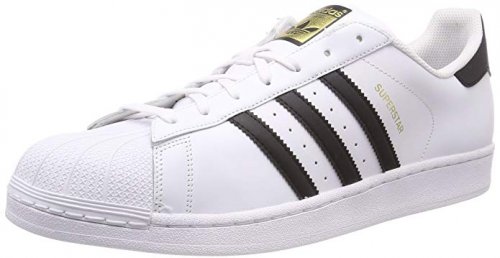 This is another pair of shoes which look great with jeans; the adidas Superstar. With a classic style, these shoes can be worn with any type of jeans; ripped, dark, light, whatever you want. With a few color options to choose from, there isn't a pair of jeans anywhere that can't be matched to these casual; yet, classic wonders.
Give your jean wardrobe some personality with shoes having perforations. Furthermore, the perforations help you to gain great airflow which, in turn, allows you to have a healthier environment to promote happier feet.
These are Adidas shoes; so, they are a bit pricey when compared to other shoes on this list. They are, however, made with high-quality materials and have decent longevity. Furthermore, with the design of the upper, these shoes promote better overall foot health.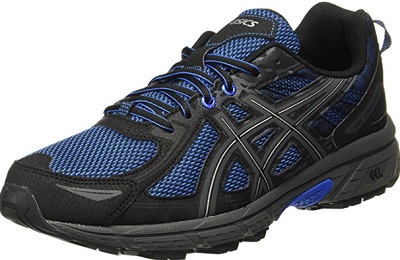 Sneakers are always going to look good with jeans, and this pair of Asics is no different, in this regard. They have stylistic overlays, thus there is a sense of unique personality with these shoes. The color scheme is aesthetically pleasing; not to mention, there is a wide range of colors available. Made with a removable sock liner, these shoes can support orthotics, as well.
With multi-directional traction on the outsole, these shoes are ready for nearly any terrain type. Furthermore, you can feel confident with each and every step while sporting your new jeans.
As with many other shoes on this list, these shoes have a great selection of colors to choose from; thereby, you can easily pick a pair of your favorite jeans.
Falling into the midrange of cost association, these shoes are a worthy purchase. They are made with pleasing aesthetics, good materials, and will look good with all jean types.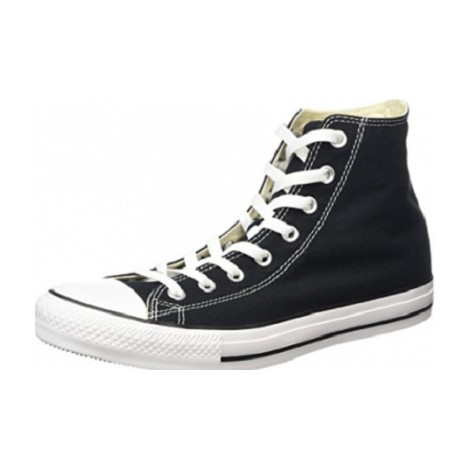 An undisputed classic, these sneakers are great for those hoping to achieve a casual look in situations such as lazy weekends, hitting your local bar with friends, or causal Friday dress for the office. They're unisex, too; so, if you have the same size feet as your girlfriend, you might want to hide your shoes!
Sneakers are the undisputed king of casual style. To really nail the look, wear these with a pair of socks which match the color of your jeans. With so many colors to choose from, you can buy a pair to match various jeans or become creative with a pair to match a color-specific pair of those lovely blues. Make your personality stand out with the perfect color.
These sneakers, literally, come in dozens of different styles and colors; so, spend some time working out which style suits you best. They're good value, too, because the older and more chewed up they get, the more iconic they look.

6

. Timberland White Ledge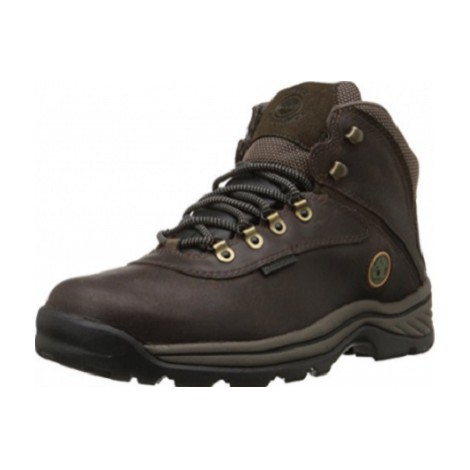 Timberlands has been around for about forty years, and whilst styles and seasons change, 'Tims' has earned a consistent reputation and have always been there as a go-to style. This style is great if you're trying to achieve a rugged look. They're perfect for colder weather, and perfect for long walks through country trails or exploring the city.
These are perfect for days when the lousy weather outside means you want to throw on a sweater and a casual jacket. Hiking shoes are robust, too; so, these can take some abuse.
Rugged style with just the right amount of casual personality, the oiled-leather finish refines what it means to wear a pair of shoes. You will look good as you feel while wearing these with jeans.

7

. Vans Authentic Core Classic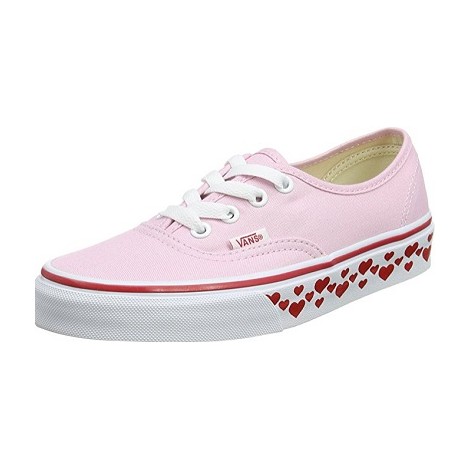 Absolutely cute, these are shoes that will showcase your lively personality. Consider them with jeans and you know have a mix of poppy fun. They have a waffle tread, Ultracush footbed, and come in either a canvas or suede upper. With so many colors to choose from, as well, these shoes are ready for those 'fun' jeans you have tucked away for this moment.
Dependent on your choice of color, the upper will either be canvas or suede. Moreover, with each new color you choose to add to your footwear collection, you gain a different look and feel, as well.
The footbed has a design to help aid in bringing you comfortability. After all, you need shoes that are just as comfortable as the jeans you are going to wear.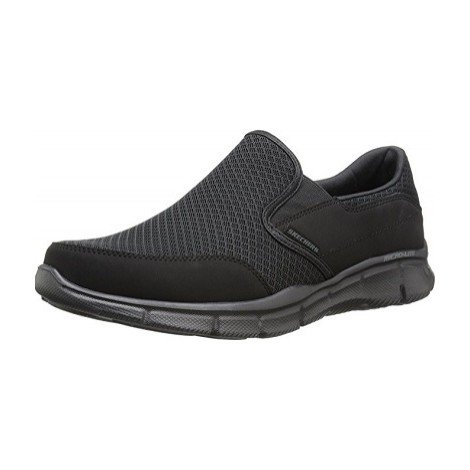 Great for casual or a quick office trip, these shoes will look good with jeans, as well. They are made to be lightweight, have memory foam insoles, a mesh upper, and are slip-on. These shoes will not only look good with jeans but they, also, will feel as casual and free as the jeans you wear. In other words, this is a pair of shoes which will help you to feel as good as you look.
The upper is two-fold in that the shoes are lightweight and you gain nice breathability. Having a pleasing aesthetic appeal to them, they will look good with all jean types.
Shoes should bring comfort to the table, especially when worn with those oh-so-comfortable jeans you love. The memory foam insole helps to bring that comfortability you desire.

9

. Birkenstock Mayari Birko-Flor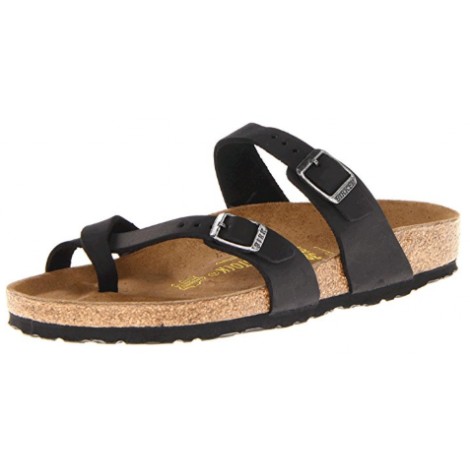 With a cork footbed, you will have an inviting style while wearing these shoes with jeans; natural and has an undertone of elegance. There is something magical about natural materials and cork delivers, in this aspect. Combine this with your favorite jeans and you now have a magical match. In addition, these shoes have contoured arch support, a 0.75-inch platform height, and a crossing strap toe ring.
This is a design which adds personality to the upper. Utilized in conjunction with dual buckles that are adjustable, you will have a secure and better fit. These are sandals that are made with your arches in mind; that is, they provide decent support in this area. Combine this with the 0.75-inch platform height, and you have nice side-view aesthetics, as well.
This is a pair of shoes you buy because you love them, as they are quite high in cost association. The fact they are aesthetically pleasing, will look good at certain events, can be worn casually, and are made of natural cork, makes them a more-desirable purchase. Furthermore, if you are looking to add to your footwear collection, then this is a pair of shoes which will fit the bill, per se.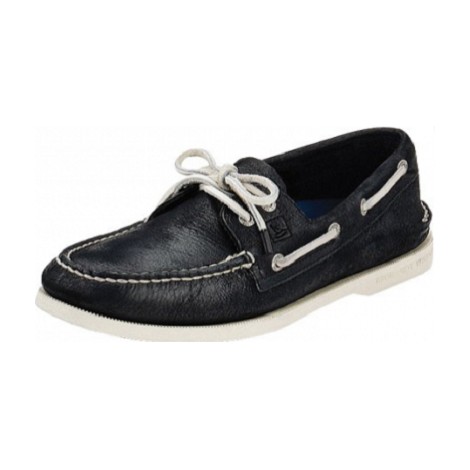 Sperry are the authentic original boat shoe and worn for years by those with a passion for the sea, since 1935. They've now been taken on by a whole new generation who like their easy-going style which will easily coordinate with anything you wear. This particular style is super comfortable and they slip on and off easily.
A casual- looking shoe that, as the name implies, were originally designed for boating, but have taken on a classic, casual look of their own. The soles are non-slip and have a waterproofed, waxed look.
The leather upper looks really good with jeans. Furthermore, leather is a natural, breathable material; and as such, helps to promote good foot health. With over 40 different styles to choose from, and packed with loads of features such as the shock-absorbing EVA heel cup, these shoes are worth the purchase price. The best boat shoes in the business, buy these if you want to invest in quality.

Subscribe to our Newsletter