Complete Guide to the Best & Worst Running Apps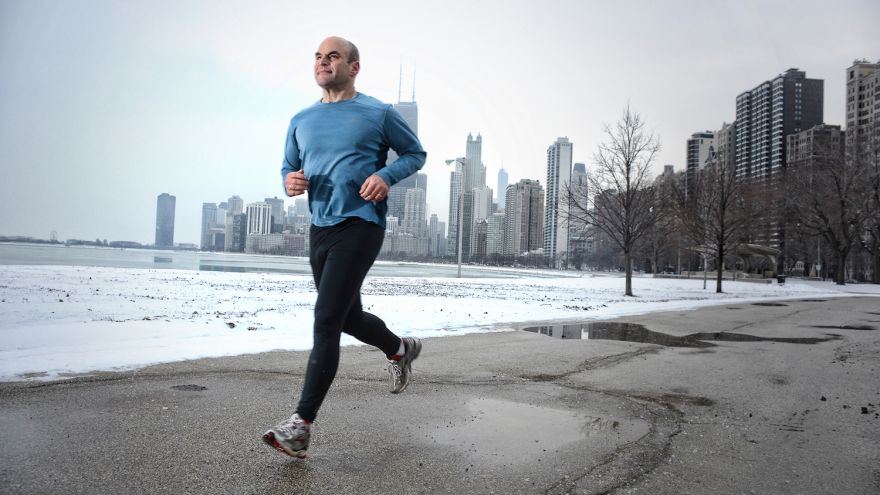 Complete Guide to the Best & Worst Running Apps
www.walkjogrun.net
The history of mobile app development is an interesting study. If you look at the most successful apps, including running apps, they are the ones that really tap into the wants and desires of our society today. First on the scene were the necessities like calculators, clocks, calendars, and contacts. Then came the innovative concept of email – and wireless at that!
Choosing the best app for runners
A mobile app is a software application that is a computer-generated program tailored to your specific needs, specifically designed to run on your phone whether it be iPhone, Smartphone, tablets, etc. If you've ever heard the words "there's an app for that" trust me, there is. It would be impossible to even begin to count the number of apps available today.
Most people, regardless of where they live, have a cell phone of some kind, so apps are easy to find and beneficial to those who want them. You can find an app for all the social networks, travel sites, health information sites, banking, calendars, games, news and now, even fitness and running sites.
Isn't it interesting that the Apple store offers more than 20,000 apps for download every month and, the app market is enjoying revenue in excess of $30 billion yearly? There are currently close to 25 billion software developers in the world today with the fastest growth in China, India, and Russia. So, with all these choices, how does a runner go about choosing a running app that is right for them?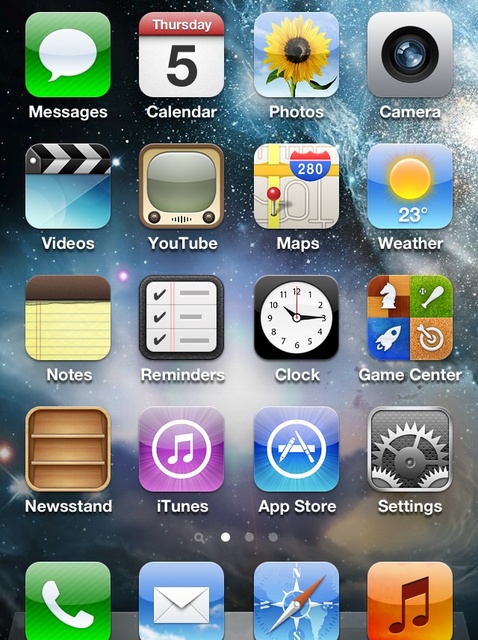 The Number One Requirement for Runners is "Easy"
Not so hard to believe.
The last thing you want is an app that's going to tie you up for half an hour before you can even get your foot out the door. So, user-friendly apps rank number one for the runner's app. The next priority is enjoyment. Many runners want constant feedback during their run and look forward to their results. This is why it is important to set a goal at the beginning of the run along with the distance you have in mind or how long you wish to run. The runner's app is designed to give you exactly that type of feedback – or do they?
Knowing the type of information or feedback you need is crucial is choosing an app for running purposes. You'll want the ability to choose and customize the data that is to be displayed on your screen during your run.
Comparing and Sharing Apps with Friends
Getting social means talking to your running buddies and finding out what apps they are using and whether or not they are happy with them. Being able to share information and challenges will make your running date even more fun and incredibly motivating. The right app could even coax someone off the couch to join you – just show them how easy it is to use and tell them how much fun it would be if you got to fit together. Motivation is the one area that all people seem to need help at some point in their life. If you can get even one person to join you, you'll be helping them and yourself to a brighter and healthier future.
Running apps have different motivational features ranging from virtual awards for achievements, while others may encourage a little friendly competition by means of challenges with friends. And then there's the history feature that allows you to compare workouts; if that is important to you. Some companies like Nike includes a shoe mileage log that is a useful reminder that your Nike's need replacing.
It's Only the Best if it has What You Want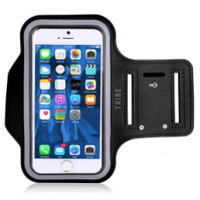 Tribe Phone Armband

Our rating
Screen Protector Included
Price:

See Here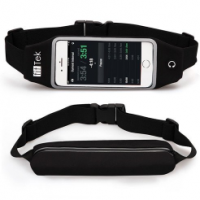 fitTek Running Belt

Our rating
Fits Multiple Items
Price:

See Here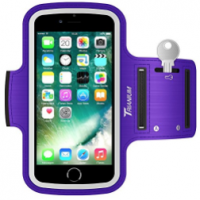 Trianium Armband

Our rating
Water Resistant
Price:

See Here

Know Your Priorities
The built-in sensors on a smartphone make it a productive platform for a variety of running apps that will track your speed, total distance traveled and the number of calories burned while it maps your route.
Things get even more exciting when paired with a run tracker (a tool which will allow you to map your running route, keep a record of the routes you've previously run, as well as keep a log of your improvement and progress). It all depends on what features are important to you at this point in your running career, and what you think your needs will be in the future. Here are some of the best apps recommended for runners and a few steps you can follow to help you decide on which one is right for you:
App #1: The Runkeeper (Android, iOS: Free)
Considered to be a long-lasting favorite amongst runners, the Runkeeper is designed to use your phone's GPS to track your distance activities such as running, biking and hiking. Additional features include:
Records your pace
Tracks distance
Total exercise time
Total calories burned
Variety of training plans
Includes reminders and gamified challenges
Choice of freeform or downloading popular running routes
Maintain progress records and workout history
Sync with other apps and services
Receive reports of activities you've tracked
Will work with smartwatches and various fitness devices
App #2: Strava Running and Cycling (Android, iOS: Free)
The Strava runner's app has the reputation of being a top of the line running tracker with some enticing features added to the usual amenities:
Records running speed
Records overall distance traveled
Time and course taken for metrics and tracking purposes and can combine stats for races with friends.
Supports various running trackers
It is recommended that you opt out of location tracking features when running in restricted areas.
App #3: Racerunner (Android, iOS: Free)
Designed for competitive runners who love participating in real-time virtual races with other runners from around the world. Once everybody's ready, the app will signal the start time and off you go!
Records your progress during the race while keeping you apprised of your place in the pack.
Choose the option of running a virtual race or, create a custom race of your own.
Invite friends to run a race with you.
Track your progress with global leaderboards or choose to log your stats using traditional run tracker log.
Time-trial runs available in offline mode when you're not connected.
App #4: Mapping My Run (also known as Map My Run)
This runner's app uses your phone's GPS and available sensors to map and track your running course. Other features include:
Your total running times
Speed
Total distance traveled
Displays both real-time statistics and end-of-run totals
Supports various fitness trackers and heart rate sensors
Supports Android wear and nutrition tracking
Offers voice coaching and location sharing without ads with a premium subscription.
App #5: Runtastic (Android, iOS: Free)

The Runtastic app uses GPS to map and track your run, speed, and distance, monitoring time and plot a route for you in real-time. Additional features include:
Keeps records of your running metrics via your own personal exercise diary.
View routes in a Google Earth-type format
Customized dashboard
Graphs in detail of personal exercise info
Progress sharing over social media networks
Multiple training plans to choose from
App #6: iSmoothRun Pro (iOS: $4.99)
Designed with a large variety of features, the iSmoothRun Pro works very well in conjunction with numerous wearable devices or fitness apps and services as well as doing a great job on its own. It switches back and forth between the GPS and the iPhone's motion sensors during your run while performing the following:
Tracks your run
Tracks rhythm
Runner's can log in to check their running metrics (speed, distance, intervals and time).
Ability to export data to fitness services and formats.
App #7: Runner's World My Run Plan (Android, iOS: $9.99 per month)
Touted as a rather high-priced app, this one comes with the promise of an interactive algorithmic training method which was dynamically designed to adjust to your specific training goals, your fitness level and the schedule you prefer. It also:
Assigns you multiple training exercises to increase speed and build up endurance using information based on your past performances, personal records or schedule changes.
Offers consultations with experienced coaches regarding training, racing techniques, nutrition, and injury prevention.
Subscription rates are $49.99 semi-annually or $64.99 per year.
App #8: Footpath Route Planner (iOS: $0.99)
If you're searching for ease and simplicity, the Footpath Route Planner might just be the runner's app you're looking for. The runner traces a rough outline of the route their planning to run and the app will automatically snap your route to align with trails, paths, and roads located in your general vicinity.
Other features allow the runner to press and hold on the map in order to calculate routes between points.
Access information on elevation to assess difficulty.
Purchasing the app allows access to additional features such as unlimited saved routes, cross-device syncing, route exporting to GPX or KML files and topographic map sources.
App #9: Running for Weight Loss (Android, iOS: Free)
Runner's who like to focus on multiple benefits will enjoy this app who was designed to be your running coach, diet buddy, and fitness log all in one when weight loss is on the mind.
Users can choose from multiple training plans including running for weight loss, or 5k and 10k run training,
This app also includes audible coaching
Music for running
Diet plans
Run tracking features
For more coaching options, training plans and music mixes without ads get the premium subscription plan.
App #10: "Free" Sports Tracker
The Sports Tracker does exactly that. The app uses GPS and tracks your progress while running, skiing, or cycling providing the runner with the map track of the chosen route. It also furnishes the following info:
Average speed
Estimate calories burned
Monitor and communicate heart rate
Tracks daily progress by using the workout diary.
Sets weekly fitness goals
Participation in certain social features such as sharing your personal progress, various routes and comments on other participants.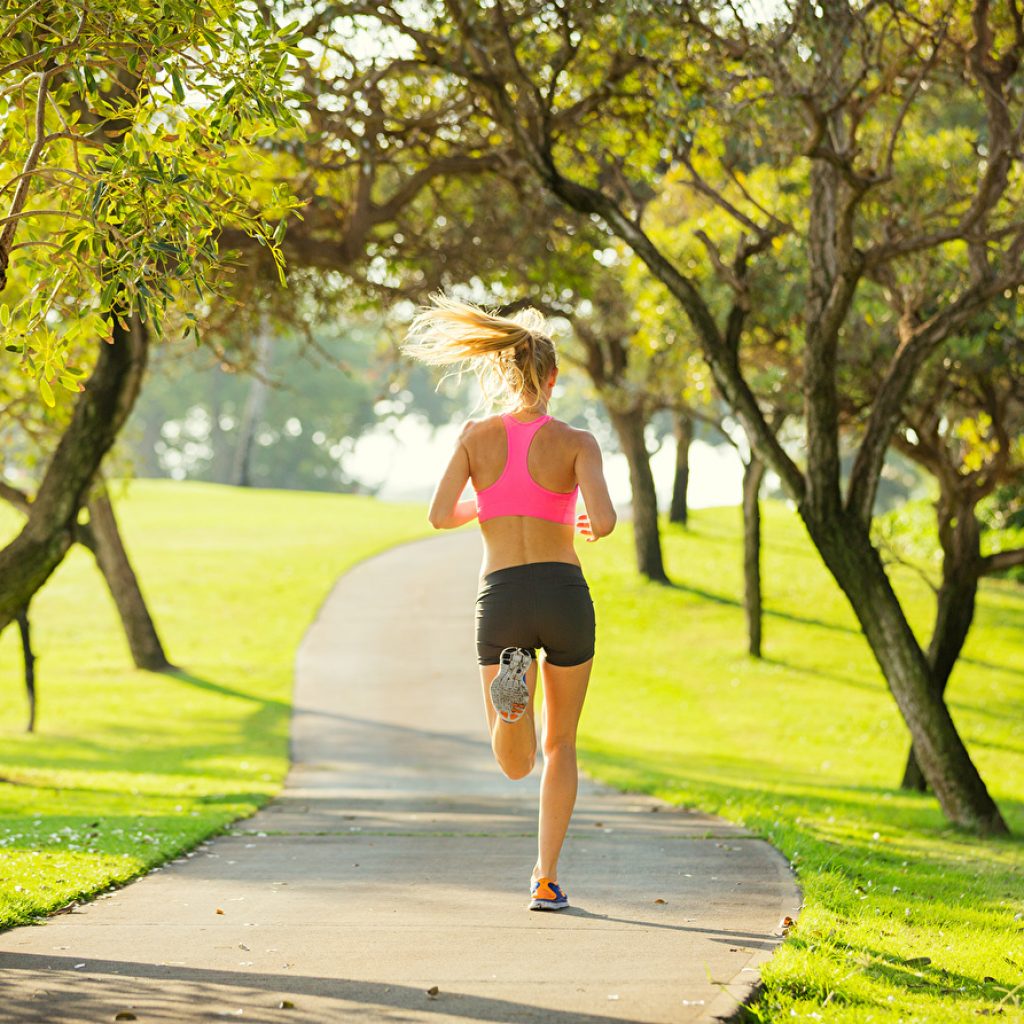 App #11: Endomondo (Android, iOS: Free)
The Endomondo fitness app is designed to help you record and track your progress with almost any distance-based sports activity such as running and biking. Additional features include:
Tracks distance
Duration
Total calories burned
Displays your route on the map
Will schedule exercises and goals
Social dimension allows posting of workouts, compare progress, receive and send pep talks
Users may keep a training log and analyze their personal progress when needed.
Gives feedback from an audio coach.
Benefits of subscribing to a premium plan include: personalized running plans, more detailed statistics, and is ad-free.
App #12: "Free" when subscribed RunGo
Designed for travelers who love to run in unfamiliar territory. The RunGo app is a run tracker and navigation aid that helps runners find new routes. Additional features include:
Voice navigation to help guide you through previously untraveled locations
Runners may download routes to access offline
Ability to start routes halfway or design your own within the app itself
Access to "guided tours" which are verified routes through scenic and safe areas installed by local runners.
Announces various information about the location you're in as well as points of interest.
App #13: Nike+ Run Club (Android, iOS: Free)
An extremely versatile runner's app designed for both the veteran and beginner. The Nike+ Run app is included in the Nike+ edition of the Apple Watch and is considered to be a great all-around run tracker. Features also include:
Music player
Social networking tool for runners.
Measures a variety of metrics including pace, total distance and mile splits and coaching plans that are geared to your personal fitness goals and progress.
Provides for sharing of photos, stickers and stats and performance comparison with other runners.
Let's you hear your friends cheer you on and provide encouragement from Nike's pro athletes.
Step #14: Pumatrac (Android, iOS: Free)
The Pumatrac app does a good job of covering the basics like recording your run distance, tracking your burned calories and mapping your route. Added extras include:
Current weather reports
Day, date and time
Computes a "run score" which describes your run quality which is accessible when you want to rate your progress and compare stats with other runners.
It will also add notations regarding external influences affecting your performance such as gaining extra mileage when listening to certain kinds of music and the effect the days of the week or weekend have on your performance.
App #15: $2.99 From the Couch to a 5K
This app is designed by active.com with the purpose of getting couch potatoes, casual runners and joggers to run a 5K course in the nicest possible way. Participants receive a training routine of 20 to 30 minutes, three times per week over a nine-week period of time. These training periods are intended to build up the runner's endurance slowly preparing them to go from wrecked to winner. Other features include:
Choose from four virtual coaches that come with accompanying audio cues to help motivate you while you're running.
Log in using either automatic or manual access to keep track of your personal progress.
This well-known music app also includes running features by using your phone's sensors to align with your running tempo, playing music that will help you keep your pace and rhythm.
Includes Spotify's high-quality core streaming music features.
Music choices range from your favorites to special music written just for runners.
App #17: "Free" Rock Your Run (also known as Rock My Run)
If music is your motivation, the Rock My Run app may be the perfect running mate for you. This app delivers curated playlists by DJs specifically produced for the runner. Check out these other great features:
For the free user: unlimited access to crafted workout playlists and mixes lasting up to 45 minutes long.
For the premium user: Ad-free experience with up to 4 hours of mixes and playlists.
App #18: Road ID (Android, iOS: Free)
The Road ID app is designed with safety in mind. You'll be able to assure your friends and family that you're okay by creating an "electronic breadcrumb" trail that can be tracked. Your loved ones can follow along with thanks to a map link that is emailed or messaged. Other great benefits include:
Your ETA and route you planned sent out via a "stationary alert" which kicks in when you've stopped moving for five minutes or more without canceling.
Access to an "In Case of Emergency" card set up with your contacts.
Any health issues such as blood type, allergies, medical history can be instituted as a lock screen wallpaper.
App #19: Charity Miles (Android, iOS: Free)
The Charity Miles app doesn't fool around about the importance of helping others. Sometimes the greatest motivator is knowing you've helped make a positive difference in someone else's life. As soon as you start up the app, you can choose from a list of charitable organizations such as the Wounded Warrior Project, ASPCA and Autism Speaks. When you're finished with your run, dog walk or hike, the app will log your total distance and convert it to a charitable donation provided by a corporate sponsor.
Side effects may include better health, endurance, runner's high and a great all-around feeling from helping an animal or human have a better life.
App #20: Zombies, (free when subscribed) Run!
Wow! If you really need motivation-how does running for your life sound? The Zombies, Run! app puts you right in the shoes of Runner #5, where you're going to have to race to save your life and your neighbors who live in Abel Township. Here's what to expect when the zombies come after you:
A gamified experience with radio play-style missions broadcasted. The missions deliver a never-ending storyline for runners to listen to while running.
Integrated with your choice of music players and streaming apps like Spotify, Pandora.
Expect to hear radio outbursts and story messages laced in between songs.
New users receive episodes 1-4 with the opportunity to unlock new episodes once per week or with a subscription.
Recommendations:
As you can see, there are many styles of running apps to choose from with a virtual plethora of features to offer you. If you have the heart to help others there's an app that will help you do just that. Want to run for your life? Welcome to the world of zombies. When safety is a concern (as it should be) set your mind at ease with an app that will help you leave breadcrumbs behind. And last (but certainly not least) ye old couch potato even has an app to help you get off that comfy old thing. Make a choice, bust a move and pick one or, talk to your fellow runner's to get their opinion on what they like and how it has helped them in their trek to keep on running.
Other Types of Running Gear that Uses Technology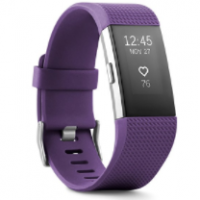 Fitbit Charge 2

Our rating
Wireless Sync
Price:

See Here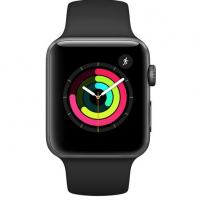 Apple Watch Series 3

Our rating
Built In GPS
Price:

See Here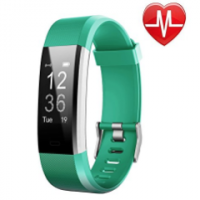 Letscom Fitness Tracker

Our rating
Exercise Modes
Price:

See Here

A Quick Look at GPS Running Watches
Smartwatches and fitness trackers are now capable of tracking your location without having to rely on your smartphone. The GPS features along with the devices that track and map your routes have the ability to use the collected data in calculating your speed and pace.
Step #1: Extra Features May Cost You
Heart rate monitors, preloaded maps, altimeters, and Bluetooth capabilities (many of which are free with an app) may cost a few extra bucks.
The Garmin's Forerunner, specifically, the 645 Music has advanced workout tracking features encased in a stainless-steel frame and allows onboard song storage.
The Garmin Forerunner 25 will accurately track your run without the extra frills.
Step #2: Note the Similarities and Advantages
Both may incorporate smartphone notifications including:
GPS
Distance, step and calorie counts
Heart rate measurements
Some can be dedicated to specific activities such as preloaded course maps for golfers or,
Waterproofing and stroke measurements for swimmers.
Step #3: Smartwatches for Your iPhone
Consider the Apple Watch Series 3 for excellent health and fitness features including:
A sensor for monitoring your heart rate
Ability to use for swim-tracking purposes
Notifications via your smartphone plus the ability to reply to text messages.
On-board music storage
Withings Activite Steel
One of the best priced and highly rated fitness trackers available.
Looks like a real watch
Tracks your steps, sleep, distance and burned calories
Not recommended for runners tracking their heart rate or pace rate.
Step #4: What to Look for Before Choosing a GPS Watch
When you stop to think about it, you are putting your entire well-being into the hands of a GPS. Some of the things you should consider before heading out to the great outdoors are:
The materials used in construction, the hardware and comfort features.
Check to see if the GPS has been tested for speed and accuracy by checking location signals in various locations as well as in between tall buildings, open areas, and near skyscrapers.
Check the battery-life claims made by the manufacturer.
Evaluate the device's companion app and use them together to see how they operate.
Recommendations:
If your GPS watch is also a smartwatch make sure you evaluate the software included, the app's ecosystem and any special features such as mobile wallet capabilities. Always read the comments and reviews pertaining to the product you're interested in. You should also note any warranty information and return policies before purchasing the item.
How to Avoid the Worst Apps for Runners
Will You Juice Outlast Your Energy?
It comes down to this: No matter how good your runner's app is or how smart your other devices may be, they ought to last as long as you do. It's a terrible waste of time to constantly check your phone for power and wonder how much juice it has left. So, in reality, you may be blaming your app for failing you when the real culprits are the other apps you've downloaded in the past. To help you troubleshoot your power problem, look through this list of energy-draining apps that may be the cause of your battery life problem:
Step #1: Apps that Kill Your Battery
In a study which reviewed battery drainage, storage consumption, and data usage, the number one app responsible for the lowest performance on Android devices is Facebook. The increased number of apps people have downloaded to their phones are consuming more power, data, and the life of your battery considering they are usually a mix of social apps, games, and bloatware (software with no intrinsic value other than to take up space). Beware the pre-installed apps promoted by device manufacturers such as those that run on start-up by Samsung, for example. Also, apps that update in real-time with breaking news also top the greatest storage-hungry apps list. Gaming apps are an enormous energy user with Candy Crush and other games by Saga earning the top 4 spots held for apps that drain battery life. Steps you can take to keep your apps from draining all your power is listed below:
Turn off app notifications
Limit refresh intervals
Delete your cache of temporary files
Limit the amount of data an app may download when unattended
Step #2: Top Brands at the Bottom of the List
We all expect the more well-known brands to produce apps that we can depend on. Recognizable names, however, do not guarantee a successful runner's app. Manufacturers spend millions of dollars developing brand loyalty and hope the consumer will buy just because the logo is present. The following list represents the apps that consumers were disappointed with:
Record by Under Armour
Runtastic
Lifelog by Sony
Strava
UP Smart Coach by Jawbone
Nike+ Training Club
Fitbit
S Health by Samsung
Weight Watchers
Nike+ Run Club
Google Fit
Garmin Connect Mobile
Mi Fit by Xiaomi
Recommendations:
There's no denying the influence that technology has on our lives. If we love golfing there's an app for measuring our strokes. If we love running, there are apps we can bring along with us to map our routes, help keep us stay safe and share with someone halfway around the world. It was inevitable that there would be research, articles, and rankings according to how these apps are performing and it's time to take advantage of all the information available to us. Reviews, websites, and commentary have all been published and remain online for easy access.
Conclusion:
If you're into the numbers end of app testing, a company by the name of Applause analyzed 4,500 health and fitness apps for both iOS and Android phones along with 1.5 million written reviews over a 13-month period. The apps were divided into 4 categories: Stress Relief, Personal Health, Fitness, and Nutrition. Stress relief and personal health apps scored better than nutrition and fitness apps. The reason is that people value and appreciate apps that are more likely to solve actual, real-life problems-like reminding you to drink water or water your plants. The surprising fact was, consumers would rather have fewer features that work correctly than added extras that drain battery power rendering the whole app useless. Runner's are very intuitive and focused on the details required for successful running; from taking their pulse, to mapping routes nothing is left to chance – let's make sure it stays that way.
Sources
https://sports.yahoo.com/run-way-better-health-10-181656395.html The best running apps for iOS and Android Amanda Ellis Digital Trends Feb 21, 2018 6:28 PM
https://tech.co/mobile-app-history-evolution-2015-11 Tracing the History and Evolution of Mobile Apps 2015-11-27 Mehul Rajput
https://www.cultofmac.com/400511/how-to-choose-best-running-apps/
How to choose the right running app for you Graham Bower December 5, 2015
https://www.t3.com/features/best-running-apps Tom Pritchard January 01, 2017
https://www.tomsguide.com/us/pictures-story/703-best-running-apps.html
Best Running Apps John Corpuz Apr 5, 2018,
http://runtrackr.com/
https://www.lifehacker.com.au/2015/06/the-10-worst-android-apps-for-draining-your-smartphones-battery/ The 10 Worst Android Apps For Draining Your Smartphone's Battery
Chris Jager 2015-06-03
https://www.cnet.com/news/whats-killing-your-battery-androids-top-10-performance-sapping-apps/ What's killing your battery? Claire Reilly 2014-11-05
http://www.ibtimes.com/best-worst-health-fitness-apps-2017-nike-map-my-run-under-armour-which-better-2469699 Denisse Moreno 2017-01-04 article
Most Read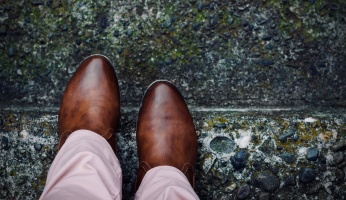 Subscribe to our Newsletter