Walking VS Running Shoes: Is There a Real Difference?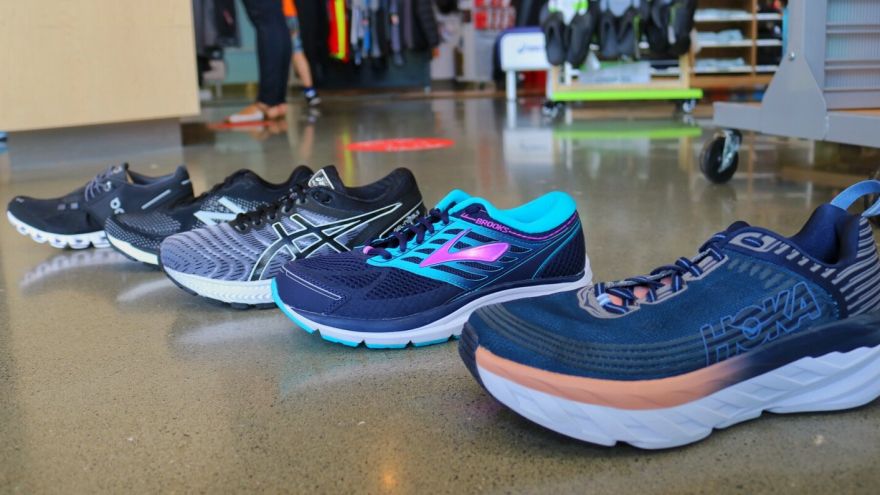 Walking VS Running Shoes: Is There a Real Difference?
www.walkjogrun.net
When you are choosing a walking or running shoe, everything depends on what you will be doing with that shoe. For a walking shoe, you want to make sure it gives you stability and support.
While with a running shoe you want to make sure it is light, has good cushioning, and does not overcorrect your gait. So, is there really a difference between walking and running shoes?
What is the difference between walking and running shoes?

1. Walking shoes
During daily activities, the basic form of mobility is walking. Depending on the environment you are performing these activities in will determine how much stability and support and how flexible the walking shoe you are wearing needs to be.
Now of course, you may have a different shoe to go hiking in, for walking around at work, to go exploring in, and to use for exercise. To be honest, I would suggest this.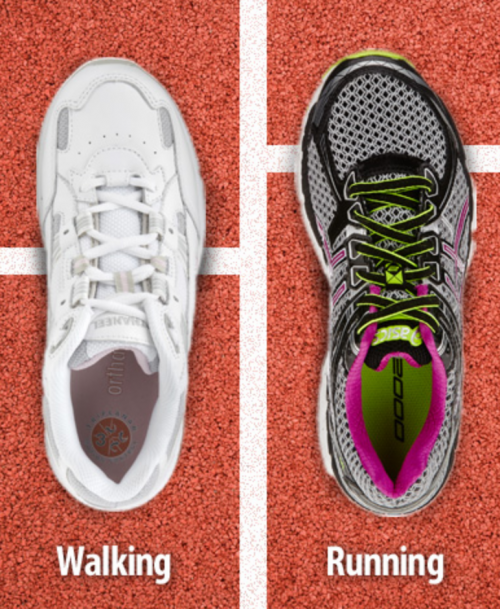 Think about it when you are hiking the terrain can change from rocky, to slippery leaves, to climbing over fallen trees, to walking through a stream.
When you are working, especially if it's indoors, the floors are usually level and the environment is consistent.
While if you are out exploring or working out your shoe may need to be more versatile with regards to the activity you will be performing.
2. Running shoes
Going out for a run is a high-impact exercise that puts force on your lower body. The shoe you wear during this form of exercise is obviously determined by your preference and by your comfort. This preference can range from minimal to maximum cushioning. Or no shoes at all.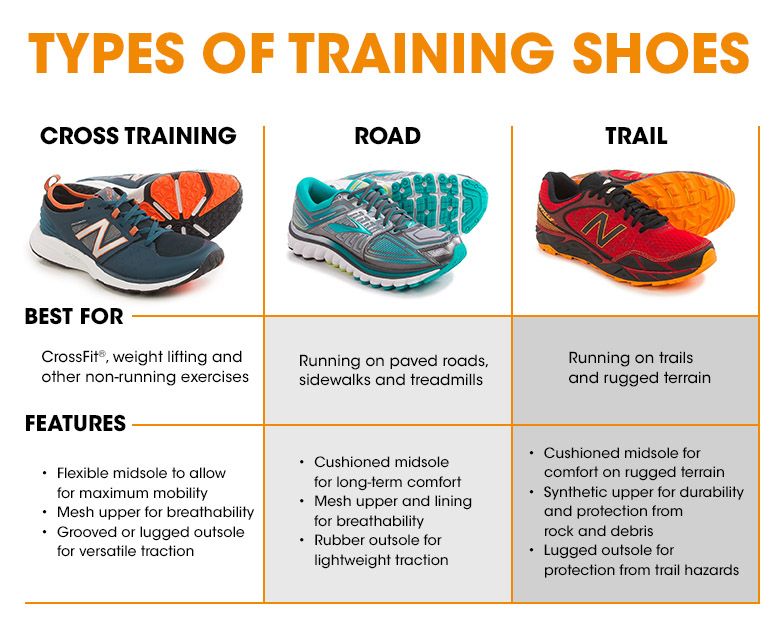 Just as you may have a different shoe for different activities with walking, running is the same. There are different shoes that accommodate just about any environment you would go running in.
Trail running shoes will give you more sturdiness and grip for running through the forest or in a variable environment. While a road shoe will give you a more flexible and lite experience due to you running on more even terrain.
Should I have separate walking and running shoes?
Research confirms that you can go walking in your running shoes. But, there has not been anything to suggest or recommend that running in your walking shoes will prove to be beneficial.
Having a nice pair of running shoes that you can also go walking in is cost-efficient and economical, however, we think it is important to keep in mind that it is suggested that you replace your running and/or walking shoes around 350 miles or if you notice any significant wearing.
So, you may be replacing your shoes more often.
What type of shoes is used in fitness walking?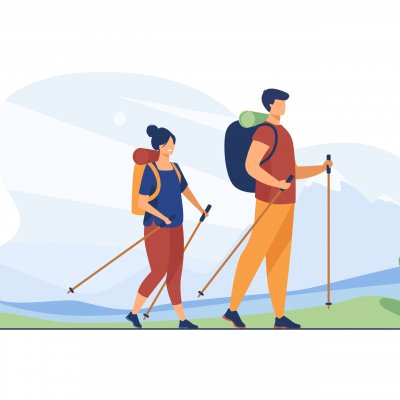 The walking shoe that you would want to use for fitness walking should include the following:
Be lightweight

Have minimal drop ratio (heel to toe)

Be supportive

Have a wide toe box (you should be able to wiggle your toes)

Be comfortable

Not fit to tight

Support the exercise you want to perform
Whenever you are choosing a shoe, you want to make sure that the shoe is comfortable, breathable, and does not fit too snug.
This is due to swelling that usually happens after you have been on your feet for a while or done a strenuous exercise. That is one of the reasons it is suggested that you go to purchase shoes at the end of the day.
If your shoes are not breathable and are too snug or too loose, you may be putting yourself in the position of experiencing numbness, blisters, odor, excess moisture, and pain.
Are running shoes good for walking all day?
If your running shoes are super comfy, I do not see a reason why they should not be worn every day, all day!
My main suggestion is to try washing the insole every now and then to prevent odor because you know feet sweat no matter how breathable the shoe is.
The Answer? Running Shoes Are Your best bet

Running shoes are to walking shoes as butter is to bread. You can use running shoes for just about any occasion, just like butter goes well with just about every meal. Do you see where I am going here?
Comfort, support, and stability are important facts to keep in mind when buying a pair of running or walking shoes. The choice is yours as to whether or not you want to have additional shoes to do each fitness activity you perform.
If you are new to the fitness world, my suggestion is to find a good pair of running shoes that offer you the best of both worlds and go from there. You will then have a baseline as to what gives you the best performance and support.
If you need any help finding the perfect running shoe for you, check out "How Should Running Shoes Fit? A 4 Step – Guide to YOUR Perfect Fit."
Most Read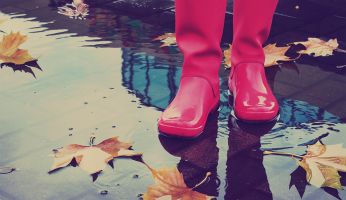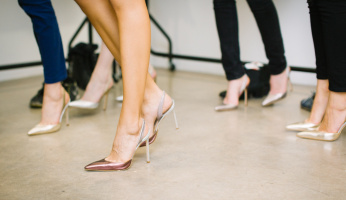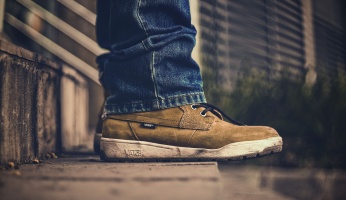 Subscribe to our Newsletter