7 DIY Solutions To Make Shoes Non-Slip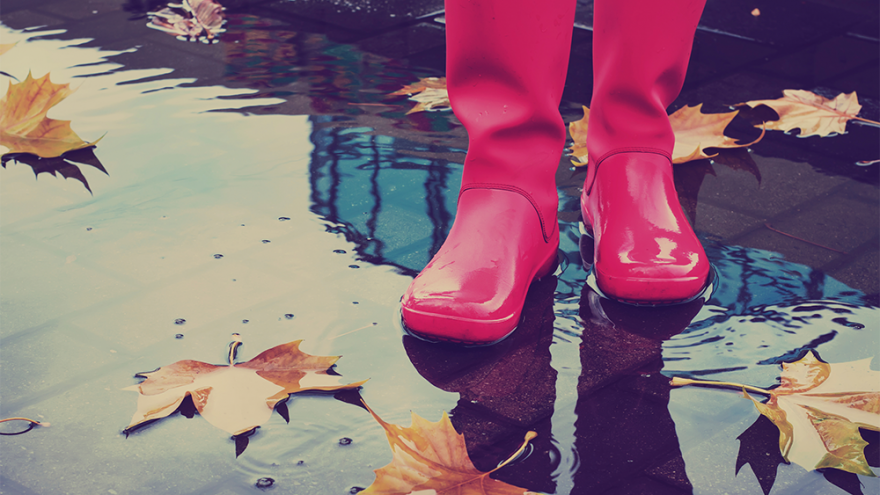 7 DIY Solutions To Make Shoes Non-Slip
www.walkjogrun.net
As the temperatures have risen and the clouds start to swell with rain, the increased wetness on different surfaces puts us all at risk of slipping.
And we cannot forget about the cold weather that brings with it a completely different type of slippery surface. So, let's figure out some diy WAYS that will make our shoes non-slip and so that we can avoid a scary injury.
4 DIY Solutions for Spring/Summer
Hairspray

Scuffing the bottom of your shoes

Non-slip soles

Spray on traction/grip spray
1. Hairspray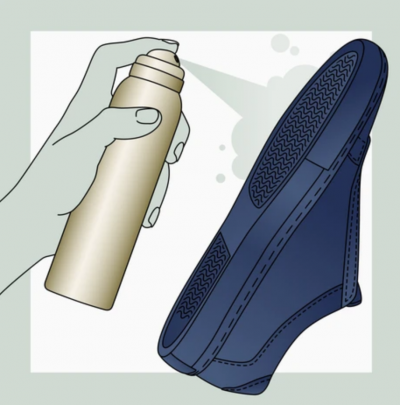 If you have hairspray in your cabinet, this is an easy and inexpensive way to make your shoes non-slip on different surfaces. Although you will need to reapply the hairspray to your shoe soles with just about every use, it is quick and easy.
2. Scuffing the bottom of your shoes
Purchasing a new pair of shoes is always fun, but due to the surface being smoother than when shoes are worn you are at an increased risk of your shoes being slippery on a variety of surfaces.
So, scuffing the bottom of your shoes on gravel, concrete, or with sandpaper will allow you to make your shoes non-slip. Using sandpaper may take you a little while longer to achieve the results of concrete and gravel surfaces, but the result is comparable.
3. Non-Slip Soles
Non-slip shoe soles are a sure way to make your shoes non-slip and it is fairly inexpensive. These adhesive soles can be cut out to fit any shoe shape that you have and will cost you as little as $8 for a pack. That sounds like a deal to me!
4. Traction/Grip Spray
Using traction or grip spray on the sole of your soles will help you get a tacky non-slip sole that will allow you to walk on different surfaces.
My only concern is that depending on the type of spray you get it may not make your shoes non-slip on a broad range of surfaces. And it also may take several applications for the product to work.
3 DIY Solutions for Fall/Winter
Scoring your shoes

Glue salt or sand to the sole

Ice grips
1. Scoring Your Shoes
Scoring the soles of your boots or cold weather shoes will help you to make your shoes non-slip and function better during cold weather days.
You can perform the scoring with a knife, razor, or a pair of scissors. This will give your smooth-surfaced shoe more traction.
2. Glue salt or sand to the sole
Using an adhesive spray, you can glue a coarse sand or salt to the bottom of your shoe. Doing this will make your shoes winter weather ready. The ice better watch out for you!
3. Ice Grips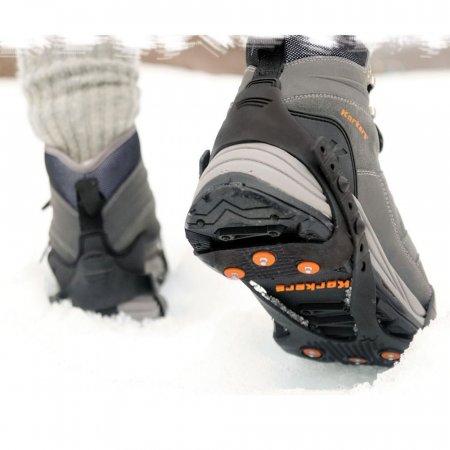 Ice grips are a good way to create a non-slip surface for your winter shoes also. A device like this will allow you to change the surface of the sole of your shoe without needing to actually cut, spray, or add a texture to your sole.
And the ice grip device is not too expensive either, depending on how much you are willing to spend. It is also removable once the season is over or you go indoors.
Double dippers
Using hairspray and traction/grip spray are both remedies that can be used during all of the seasons. But, a helpful tip to remember is that when you are using these remedies they will need to be reapplied regularly to help with making your shoe soles non-slip.
Also, it may be helpful to spray your shoes the evening before you are about to wear them because the products will need time to dry.
Be Aware of The Type of Surface You're Stepping On

The above strategies are ways to make your soles less slippery and help to prevent you from falling in all types of weather conditions. But, it is very important to keep in mind that there may be other substances in different environments that can make a surface slippery.
So, test these remedies cautiously if you are using them in the workplace, in a dusty environment, or there is a possibility of oils being used. We would not want you to end up on your fanny.
Most Read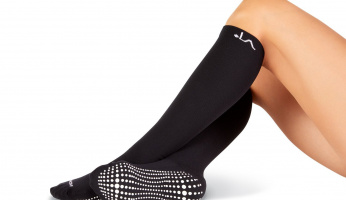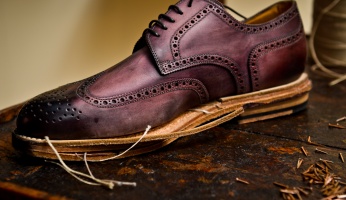 Subscribe to our Newsletter