Best Netball Shoes Reviewed & Rated
last updated
Aug 23, 2019
A great netball shoe supports your foot, keeping the mid-foot stable during those pivots and quick stops. If you come down hard on the soul it must give you even cushioning and support for the entire foot. The toe should bend comfortably for your personal style of play. Some people like the flexibility around the ball of the foot while others need bend throughout the toe. Different shoes won't make an enormous difference in your abilities but it could have a lot to do with your level of comfort while you are playing. If your netball shoe feels like it could come off under any circumstances then you are wearing the wrong shoe!
Below we've comprised a list of the top netball shoes on the market right now. All suitable for court use, and with technology to help you perform your best.
In a Hurry? The test winner after 9 hrs of research

Nike LeBron 15 Low
Why is it better?
Knit Sock-like Upper
Flywire Cables
Max Air Heel Cushioning
Responsive Zoom Air Forefoot
Diamond Shape Traction Pattern
In a
Hurry? Editors choice:

Test Winner: Nike LeBron 15 Low

11
Researched Sources
1730
Reviews Considered
9
Hours Researching
16
Products Evaluated
Traction
Support
Shock Absorption
Brand
Breathability
By Default
Criteria Used for Evaluation


Traction
One of the main things you will need to consider before investing in a pair of footwear you'll be using for playing netball is the traction said footwear will provide you with. Played both on indoor and outdoor courts, you might even need two pairs of netball shoes, as not all outsoles can take the demands of both wooden flooring and concrete.
During a game, you will be expected to make quick stops and starts, as well as to change direction rapidly, which means that a good traction pattern is a must. It needs to work just as well during lateral movement as it does when it comes to forward and backward motion, and it needs to stick to the court, but without limiting our range of motion. Outsoles made for basketball would be ideal, as they take all of these motions into consideration, and should allow great performance. Alternatively, you can look into volleyball shoes for indoor, as well as tennis shoes for outdoor play. Running footwear will offer the least appropriate results in these situations, so try to stay away from them if you're playing at a higher level.
Another specific thing to keep in mind with netball shoes, is that the sport may require you to pivot and turn, which is where a pivot point comes in especially handy. Some of the models on our list make use of this feature, and if you know that it would suit your playing style, then definitely go with such an addition.
Furthermore, you may want to take outsole flexibility and durability into consideration. Some players will need more bend in their netball shoes, and some models simply do not allow this. Others, especially those playing outside, will prefer a more durable (thus harder) shoe that won't need to be replaced too often, saving their hard earned money.


Support
Almost all sports require a supportive shoe, but the part of the foot that needs to be kept stable varies from discipline to discipline. In netball, the type of movement you will be doing is going to be similar to basketball or tennis, where you'll have to quickly move laterally, as well as forward, so a netball shoe that locks you in and prevents any internal movement is crucial.
Most models on this list will have some internal or external cage structure. The main reason for this is to wrap the foot from the arch to the instep, keeping it secure and supported, and preventing it from sliding over the netball shoe when you make a quick stop. Leather and synthetic shoes provide the best results in terms of stability, but technological advancement has allowed for some innovation as well, so you may see knit or mesh models that have a supportive cage that works just as well.
Another thing to consider is arch support, which is important not just during sports activities, but also in everyday life. As you'll be jumping and running, the tendon at the bottom of your foot will need to do a lot of work to keep your foot comfortable and to help absorb shock. A great netball shoe will offer some level of arch support in order to prevent this tendon from working overtime, allowing for you to play with less fatigue, and helping prevent pain at the end of the day.
Last but not least, you may want to consider the amount of ankle stability you require form your footwear. Some players prefer high tops, seeing that they hold the ankle, however, it's not advised that you opt for high top basketball shoes. The main reason for this is that they may give you a false sense of stability, preventing your muscles from doing their job, thus resulting in unwanted sprains or injuries. If you do go with a pair of basketball kicks, your best bet would be to get some low tops, as these have all the benefits of traction and shock absorption, without the overbearing height and motion control.


Shock Absorption
All athletes need shock absorbing footwear, as their training sessions and games are difficult, and they put much more than normal amounts of pressure on their feet when performing.
Every time you land from a jump, or your foot hits the ground when running or walking, a large amount of shock is generated that is supposed to be absorbed by your arch. However, as you're not simply walking but performing strenuous exercise, this shock is often much larger than what you should be putting your body through.
The best athletic footwear will have some components that will absorb this shock, especially with netball shoes, preventing it from running up your legs, and will even provide some amount of bounce back or energy return to make it easier to make the next step or jump.
There are a lot of materials manufacturers use to provide shock absorption (also known as cushioning), and they can all do a great job - from EVA foam, GEL pads, Air units or specially designed materials - all of these can prove to be the best option for your next pair of netball shoes. Note that what works for one person may not work for another, as the amount of cushioning needed often depends on our anatomy, including weight, pronation, arch height and style of play.
If you're a veteran, if you compete, and you practice for long hours, then you should definitely go with as much cushioning as possible, as it will help reduce recovery time, and will save your feet in the long run. If, however, you are an amateur or enthusiast who plays a couple of times a week, then you won't have to shell out hundreds of dollars on the most cushioning netball shoes, as more budget friendly shoes will do just as well.


Brand
You may expect quality to be dependent on the name on the side of your shoe, but the two are not always related. You are probably aware that all manufacturers, especially those who make sports equipment, cater to large audiences, and they will often make footwear at different price points to make their products available to everyone. For the lower end models, this often means cuts in quality and technology, which may not make a huge difference to recreational players, but can seriously impact the performance of pro athletes.
When it comes to netball shoes, there are very few manufacturers who make shoes specifically for this sport, and these are limited to ASICS, Gilbert and Mizuno. They're often very difficult to find, and are not always available in all countries, so players who don't like the few available styles need to look elsewhere.
If you are having trouble finding a pair of netball shoes that meets your specific requirements, you may want to look at equipment made for other sports such as basketball, handball, volleyball, tennis, or even running. Determine what it is you require in terms of traction, support and cushioning, and you may be lucky enough to find the perfect pair of shoes. You may end up with something completely unexpected that works perfectly for your playing style, making you a better athlete.


Breathability
Last but not least, any type of athletic footwear needs to do a good job at providing your feet with adequate airflow to prevent overheating, excessive sweating and unwanted issues such as blisters or athlete's foot.
As you'll be moving a lot for a prolonged period of time, you need to be aware of the fact that your feet will inevitably sweat. A perfect netball shoe will wick this sweat away from your foot, and allow all moisture to leave the shoe, keeping you as dry as possible.
The best way to ensure this is to go with a style that has some form of mesh or knit in the upper. These are not only lightweight and breathable, but also allow a great amount of flexibility to the foot. To ensure a supportive fit, make sure there's a support cage in the netball shoe as well, and you'll be good to go.
If, however, you opt for a sturdier netball shoe, such as those made with leather or synthetic uppers, you'll want to check whether there are any ventilation surfaces. A few over the toes can be sufficient, and your comfort can be ensured by wearing the right pair of socks - preferably ones made for athletic wear, with a good amount of moisture management that won't retain sweat, and won't allow bacterial and fungal overgrowth.
Expert Interviews & Opinions
Most Important Criteria
(According to our experts opinion)
Experts Opinion
Editors Opinion
Users Opinion
By Default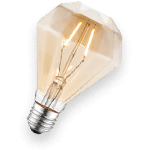 Netball Facts
Did you know? Netball is quite similar to the sport of basketball, however, you cannot hold the ball longer than 3 second, and you cannot bounce the ball. Players pass it to teammates with the intentions of putting the ball through the net. It's popular in Australia, New Zealand and the UK.
Minimal Contact
Although in basketball, opponents are permitted to contact during defensive maneuvers, in netball, they are only allowed to do so if it doesn't interfere with general play, or impede an opponent. Less injuries are seen in netball than baseketball, mainly which are related to the foot and ankle areas, so be sure to get yourself a solid pair of netball shoes!
Other Factors to Consider


Bottom Line
As with most footwear, you should be aiming to get as much use out of your shoes as possible. When purchasing your pair of netball shoes, you should consider how often you'll be wearing them. If you'll be playing every day, it may be worth investing in a more expensive, sturdy pair as you'll inevitably put them through a lot of wear.
However, you may only be an amateur player, which means that you probably won't want to invest in shoes made for one sport specifically. If this is the case, we would definitely suggest going with a model that can be used for more than just one sport, and that may even work as an everyday shoe.
You'll always find that if you start playing more often, you can invest in a pair of shoes you'll use for this sport exclusively, in which case you'll be able to look for more specific features in terms of traction, support and cushioning.
Frequently Asked Questions
q:

Why get Netball shoes instead of any athletic shoe that feels good on my foot?

a:

Some of the other athletic shoes will work for you but you need to make sure you'll be getting the kind of support you need for the sport you're playing. Since netball is so similar to basketball you'll be pretty well protected if you get a netball shoe made for that. However, there's some thought that high tops are a bad idea because they trick your body into thinking it's getting the support that isn't really there. If you like the feel of the high top but want to avoid this problem, go for the ½ bootie. The tongue and front part of the shoe feels exactly like a high top but the sides are low cut but still supported where they need to be.
q:

What kind of tread will the netball shoe need to maximize my playing style?

a:

It's pretty much the same situation you'd encounter from a game of basketball or tennis. Try to take into consideration which surface you will probably play on most often when selecting a netball shoe. Asphalt on a hot day is a little different than an inside wooden floor that gets a lot of sweat. Slightly different grip requirements that you want to think about.
q:

Why is the heel cup so important? We don't play on our heels!

a:

It's not just the heel cup, there's also a great deal of importance in the reinforcement of the heel. This is because that part of the netball shoe will give support to the midsole as well. If you have strong heel support and the midsole holds against torsion your ankle is protected from a painful twist. Make sure your heel is locked into the back of the shoe and consider yourself secure.
q:

Other than grippiness what kind of sole do you need?

a:

Newer netball shoe technology protects from ankle rollover with various designs. The bottom of the shoe protects your foot from the shock of landing hard on the playing surface. It should spread the energy evenly through the bottom of the shoe and be slightly wide to keep those of us who tend toward overpronation from rolling out an ankle.
q:

My feet tend to sweat heavily. How do I keep from getting blisters or soaking my socks?

a:

Aside from using the right socks you should consider a netball shoe with netted uppers. Most Netball shoes are engineered for comfort and airflow is part of that equation. Make sure the net isn't too flexible near the arch and that you feel secure in the shoe. There are a lot of new designs to choose from. Keep looking until you find the one you really trust for all your needs.