How to Tie-dye Shoes (Without Ruining Them!)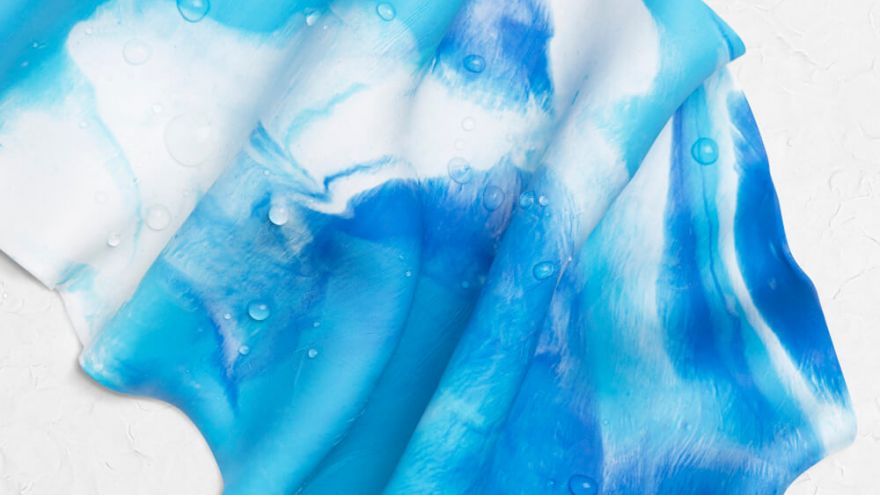 How to Tie-dye Shoes (Without Ruining Them!)
www.walkjogrun.net
Are you looking for a fun way to jazz up a pair of old shoes? Or a fun DIY activity for your next party? Well, look no further.
We are going to tie-dye your shoes together.
All you need are:
Canvas shoes
Tie-dye kit
Plastic bags
Plastic wrap
Large plastic bin
Shaving cream
Soda ash
Empty bowls
Plastic spoons
Water
Now that you have gathered all of the items you need let's tie-dye those shoes. Your shoe material should be at least 60% cotton.
Some ideal shoe brands are Keds, Converse, Toms, Sketchers, Adidas, Nike, and Vans.
How do you tie-dye shoes?
After getting the items together for tie-dying your canvas sneakers, you will want to:
Wipe your shoes with a clean cloth to remove any dust or dirt
Remove your shoestrings
Mix the 1 cup soda ash with 1 gallon of water in the large plastic bin
Soak the cloth of your shoes in this solution for 20 minutes
Stuff your shoes with the plastic bags
Take the bowl and fill it with shaving cream and add water until it resembles whipped cream
In separate bowls, you will want to mix the tie-dye coloring and shaving cream/water combo
Use the directions from the tie-dye kit to make the coloring.
Now the fun begins! On 2 pieces of plastic wrap large enough to cover your shoes, make a square base with the shaving cream/water combination.
Then place a design of your liking on top of the shaving cream with the dye mixture using the spoon. You will want to make sure the lines are mirrored images. And leave some white spaces so you can achieve the tie-dye look.
Use the spoon's handle to swirl a pattern into the shaving cream and tie-dye mixtures. Make sure your colors are blended well for the best results.
When you are happy with your design, place the top of your shoes into the mixture and check that all cloth material is covered. Wrap your shoes entirely, and you may want to use another piece of plastic wrap to prevent leaking.
You will let your shoes set for at least 6 hours, but it is recommended to wait 24 hours.
Rinse your shoes after the allotted time has passed until the water drains clear. And finally, throw your shoes into the washer machine on the gentle cycle with towels and let them air dry out of the direct sunlight.
How long does it take to dye shoes?
The process of dying your shoes should take around 30 minutes, but the time it takes the tie-dye to set on your shoes can be anywhere from 6 hours to 24 hours.
Depending on the method you use and the pattern you create, the dying process can vary from 15-20 minutes to an hour.
How do you tie-dye shoes with acrylic paint?
You can make tie-dye shoes using acrylic paint with 5 items and a few easy steps.
Four small containers
Water
Four different acrylic colors
White canvas shoes
Sponge brush
Take your small containers and put 2 tablespoons of water in them with a quarter-size amount of acrylic paint. You will use the sponge brush to create the pattern you want to design.
As you get close to the area, you will change colors paint lighter to create a fading effect.
Be sure to clean your sponge brush between each color change.
An easy pattern you to do is:
Paint and fade the color to the shoelaces holes with the first color
Use the second color up to the top of the lace holes
Start the third color near the heel of your shoe
Finish with the fourth color
All of the colors have been used, and all you need to do is let your tie-dyed shoes dry for 2-3 hours.
Can leather shoes be dyed?
Of course, leather shoes can be dyed! But, first, you will need a paintbrush, painter's tape, and a high-quality textile dye. It is easiest on lighter leather colors when you are dying leather shoes.
Be sure to:
Tape the areas you do not want the dye to get on
Do not over-saturate your brush with dye
Paint in one direction
Let your shoes dry completely before wearing them
And there you have it, a "new pair" of dyed leather shoes.
How do you make dye for shoes?
Making dye for shoes is simple, and most of the items are in your kitchen pantry.
To make dye with food coloring, you will need:
Water
Vinegar
Salt
Food coloring
Sponge brush
Making dye from food coloring is best used on non-plant-based materials, such as polyester. Do NOT use this on cotton or linen.
You will mix 2 cups of white vinegar and 2 cups of warm water, and then let your non plant-based shoe fabric soak for 1 hour. During this time, place 8 drops of food coloring into 120mL of warm water.
Using the sponge brush, you can create any design your heart desires. When you are finished, let the tye-dyed shoes set for 8 hours. At the end of 8 hours, rinse the shoes with a saltwater solution of 120g (4oz) of salt to 120mL (½ cup) of cold water.
Rinse the shoes until the water runs clear. Then you can throw the shoes into the washer machine with towels set to the delicate cycle on cold.
Let the shoes air dry in an area away from direct sunlight.
Sources
Most Read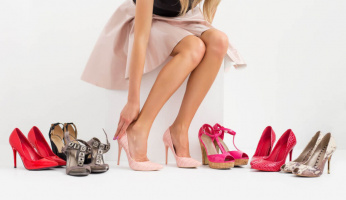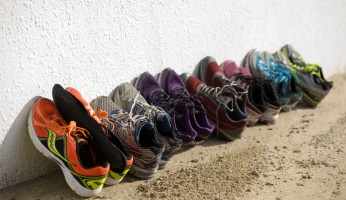 Subscribe to our Newsletter