Foot Pain: Causes, Home Remedies & Treatment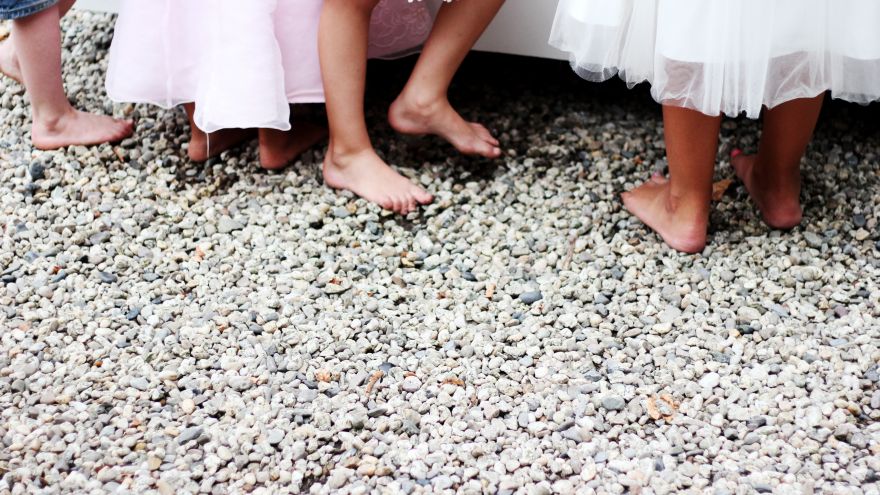 Foot Pain: Causes, Home Remedies & Treatment
www.walkjogrun.net
Foot pain sufferers can fear no more! Here at NicerShoes, I'm on the case. This is a problem that affects approximately 8 in 10 Americans… So, like, a lot. A lot, a lot. I'm actually one of them myself! My problems are due to plantar fasciitis as well as a pretty severe bunion (we'll go over both soon, of course, because I just love talking about myself). If you're one of these Americans or anybody from any country, then you're gonna want to keep reading. Today I'm talking about the problems that lead to foot pain, as well as how to go about fixing it.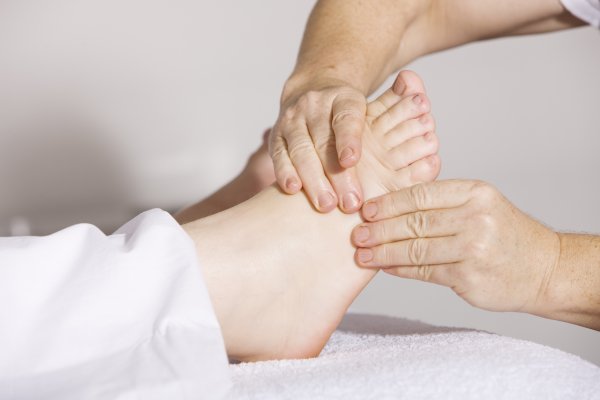 So, so many things can lead to achy, sore feet. It's really hard to put your finger on the reason sometimes, especially when there can be more or one problem at play. Hopefully, I can clear up some stuff, and perhaps help you on your journey to happy heels and tamed toes.
The Facts on Foot Pain
Let's kick this off by going over some facts and figures. It's always good to know the numbers that are associated with any condition. It certainly makes you feel less alone if nothing else! Foot pain is pretty common, and that's plain to see once you look at the statistics.
A large survey by the APMA showed that most people who suffer from foot pain also suffer from other symptoms. These symptoms are as follows:
65% have back pain

59% report problems with their eyesight

58% experience joint pain or arthritis

56% struggle with weight-related issues

52% have knee pain

34% of people reported that their Podiatrist also uncovered another problem other than their foot pain.

More people report having above average results by visiting a podiatrist than those who received treatment from their PCP.

8 out of 10 Americans deal with regular foot pain
Those are some pretty scary numbers! However, help is here. Keep reading to find out exactly what the common problems are, and then how to soothe yourself right in the comfort of your home.
Common Causes
Shoes, as you can imagine, are one of the biggest culprits. In fact, they're pretty much enemy #1! While I'm never one to diss shoes, in this case, it's hard not to point fingers considering the numbers. There are definitely ways to combat pain with your footwear, however, and we have plenty of lists about the best shoes for the job. So, what are the issues with shoes? Glad you asked!
Width: A huge perpetrator of pain is absolutely the width of your shoes. If you have wide feet but you're trying to squeeze into narrow styles you are going to have a bad time. This puts a lot of pressure on your instep and outstep, as well as your big toe. Having your foot squeezed all day is bound to make it sore and cause throbbing pain.
If you have wide feet then check out shoes specifically for wide feet. Many brands have sizes that can accommodate you in a stylish way! Wide sizes are not at all dull and drab, which is a common misconception.
Incorrect Sizing: When's the last time you took your shoe size? Although feet aren't exactly prone to much change, sometimes it's a good idea to just make sure you're actually in the correct size. This can be especially true if you've experienced significant weight loss. Your feet may shrink, too, so that means you need a new size! Having shoes that are a size too big will cause you to grip with your toes to avoid sliding. This is also a problem in heels or shoes with little support.
So, make sure you're wearing the right size!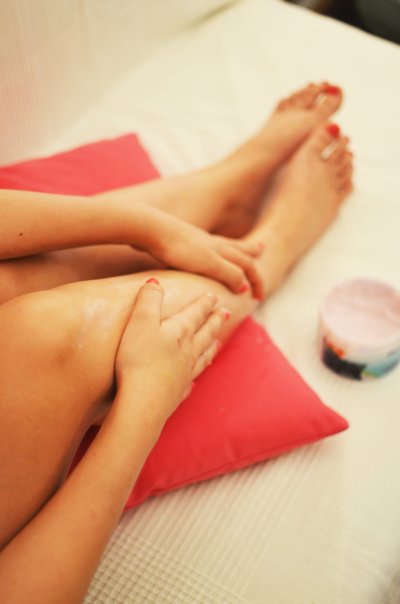 Narrow Shoes: Even if you don't have wide feet, there are definitely shoes that are designed with a very narrow toe box which can cause pain for people with even the tiniest of feet. Although we don't suggest avoiding these pairs altogether (most of them are suuuper on trend), it's best to not make a habit out of wearing them. Even one day a week can cause you to have achy feet. So, keep them in the back of your closet for special occasions or, better yet, choose shoes that aren't so narrow.
Inadequate Support: Strappy sandals, minimalist flats, and open-concept heels are all unsupportive for the most part. However, they're also absolutely classic staples in most wardrobes. Again, you don't need to avoid these styles altogether! You just need to make sure you're only wearing them on occasion instead of all the time. Plenty of breathable shoes are available that also offer total support.
Plantar Problems: Approximately 83% of adults will, at some point, deal with plantar fasciitis. This is a helluva number of people! Plantar Fasciitis is simply the inflammation of the plantar fascia. It can begin pretty innocently, but from there it evolves into sometimes excruciating pain. Luckily, most people can simply change the shoes they wear to fix this problem or use insoles for more support. For others, it's best to visit a podiatrist for further treatment.
Here are some interesting facts and figures that a study published on the matter:
11-15% of people with plantar fasciitis will need professional care.

Middle-aged obese women and young athletic males are the top sufferers.

Typical treatments can take anywhere from 6 to 18 months to work in extreme cases (yikes!)

Tightness in the Achilles tendon is found in around 80% of cases.
Daily Activities and Lifestyle: As mentioned above, young, athletic males are at high risk for this condition. Lifestyle has a big effect on your health overall, and sometimes even when you're doing everything right things still go wrong. High BMI also highly correlated with plantar fascia-related problems. There are plenty of problems that can be treated be losing weight and getting more in shape- it never hurts to get started on that path!
However, there are, obviously, far more things that cause general pain. Around 8% of runners, for example, will deal with this condition at some point in their running career. Even the healthiest of people can still fall victim to foot pain! It's a very universal struggle that we can all relate to. That is unless you're one of the lucky few… in which case, the rest of us hate you (joking, but only kind of).
What do you do for work? Do you sit down all day, or are you constantly on the move? Jobs which require you to be on your feet all day are huge contributors to inflamed insteps and fatigued feet. There are several options to combat this, though, so you should be able to help alleviate at least some of the soreness associated with high activity levels.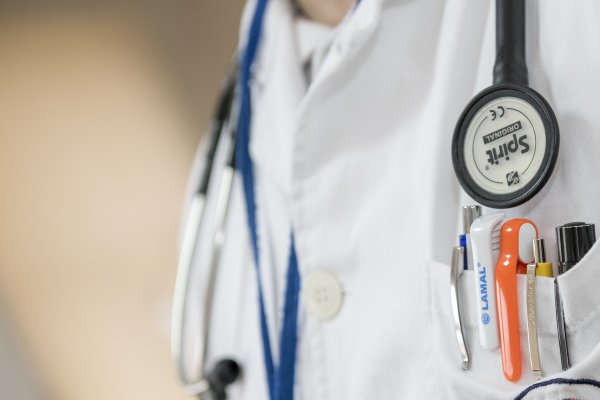 There you have it, folks! You should have all the tools you need to figure out your pain-related problems. Of course, some of you may have severe foot pain. If you do, then your next step needs to be a doctor visit. Only a podiatrist (a foot doctor) can truly diagnose your problem and give you a solid treatment plan. It's always good to get a professional opinion if you've exhausted all of your other options.
Some conditions require a visit right away, even before exhausting other options. Severe bunions and sharp, shooting pains should really be assessed by a professional. We all hate the doctors (and the bills that follow), but you just can't take chances when it comes to your feet. They're how we get around, after all! Foot pain can be excruciating to the point of debilitation. You need to make sure that you're not dealing with a more serious problem than shoe size or width. As I said, feet are pretty dang important! I don't think we really need to get into the reasons why; that much should be obvious.
Want some ideas on how to remedy the problem on your own? It's always good to take some steps before the doctor, after all. I have a follow-up article on just that! Click on over and check it out to see what you can do from the comfort of your home to cope with foot-related pain.
Most Read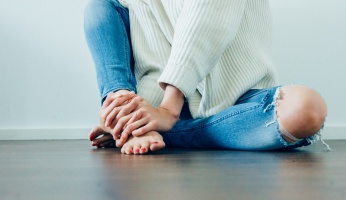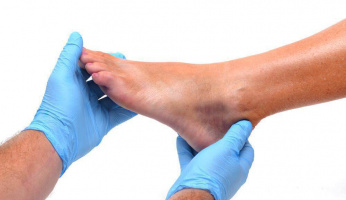 Subscribe to our Newsletter