Looks for Less: Jewelry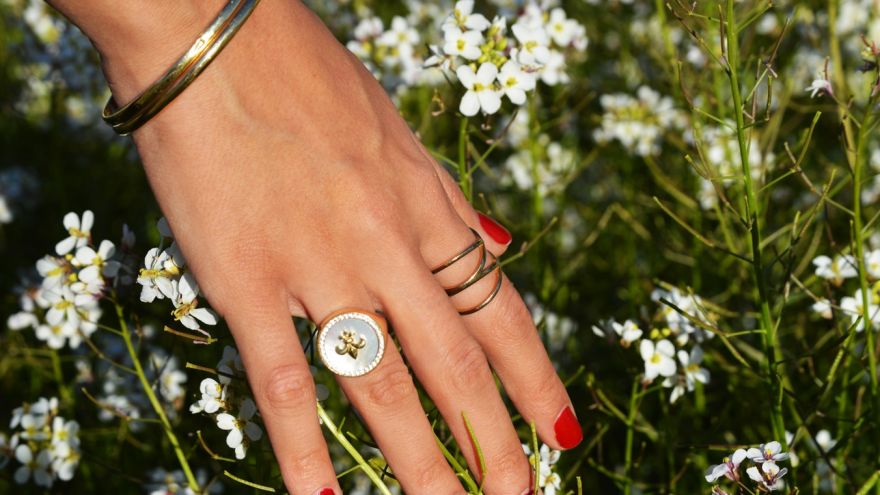 Looks for Less: Jewelry
www.walkjogrun.net
I've been very into minimalist wardrobes lately, because I have found I truly only need a few pairs of staple pieces. When it comes to jewelry, however, a girl can seriously never have too much. Especially if you have a small wardrobe, jewelry can be the easiest way to spice up your outfits, and easily take them from day to night. Something as simple as putting on a pair of killer hoops can completely change the way you look and feel. I am all about spending and splurging on long term pieces such as handbags, and certain pieces of jewelry should be an investment, like an engagement ring, or watch. When it comes to all of your other everyday pieces, as long as it looks classy and doesn't discolor and turn your skin green you're good to go. Finding a good quality, affordable dupe isn't always easy, there can be a lot of trial and error and it can be time-consuming, so I've taken all that hard work away from you, and given you a list of my top dupes, that you will barely be able to tell apart.
Rings
Eternity Rings
Once a few celebrities like Hailey Bieber were seen sporting eternity bands they became all of the rage, and everyone was looking for affordable versions. These Stacked Eternity Ringsare so classy and make your fingers look so slim and pretty, especially with a fresh manicure. They are easy to stack and mix with other rings or just wear on their own. If you aren't in the market to spend thousands of dollars on a XIV Karats eternity ring try these. Not only do you get three rings, so it's a great deal, but they look insanely realistic, and sparkly, you will get compliments everywhere you go, and nobody needs to know where they are from or how much you paid. Affordable eternity bands can also be a great option to wear when traveling, if you are worried about anything happening to your real wedding band.
Pinky Rings
There is nothing cuter and more dainty than a pinky ring. If you are not very into wearing rings, and find them to be uncomfortable, something simple on your pinky can be an easy way to start incorporating rings into your life. There are so many fun styles, from flashy to more basic, it all depends on how you're feeling that day. If you want something more personalized, or are planning on giving a thoughtful gift, signet rings are perfect. You can customize them with anything, like an initial or your zodiac sign, which makes them look way more pricey than they are. Adina's Jewels, for instance, has amazing, affordable rings of all shapes and sizes that are beyond comparison to much more expensive brands.
Stackable Rings
Plain bands, jeweled, engraved, the possibilities are endless when it comes to rings that you can stack with ones you already own. I absolutely love the look of layered rings, because they make your fingers look so long, and apparently I have an obsession with long looking fingers. I really do feel like a different person though when I have my nails done, and my favorite rings on, all I do is talk with my hands so I can show off my rings. It is important to know how to properly stack rings so they don't look tacky or cluttered on your hands. I suggest a max of two eternity bands per finger and hand, and not mixing metals too much. If you have rose gold, silver, and gold all going on, on one hand, chances are it is going to look more tacky than classy, and your dupe bands will look less real.
Earrings
Hoops

For any occasion in your life, you can never, ever, ever go wrong with a pair of hoop earrings. There are so many styles to choose from, that you can never have too many in your jewelry box. I don't find it necessary to invest in expensive earrings because I am constantly swapping them out. The only hoops I invested in are my huggie hoops that I literally never take out because they are so dainty and look great paired with any other ear jewelry I wear. For larger hoops, you should try to stay on the affordable end and have fun getting different statement styles. One of my favorite looks is a sleek bun, killer hoops, a simple outfit, and some fun heels, there isn't too much going on and the earrings will tie the entire outfit together seamlessly.
Statement Earrings
I love statement pieces when I can't be too bothered with going through all of my jewelry and matching it together. Whether you're lazy or just in a rush, throwing on some big earrings will take your look from 0 to 100 real quick. I find that most of the time when I feel meh about an outfit, all I need to do is add the right jewelry and I automatically feel so much better. Ear cuffs are a great option if you want that statement look but don't have your ears pierced. They come in so many different styles, from simple hoops for the cartilage area, or bigger, bolder styles that wrap around most of your ear. Climbers are also a fun way to experiment with looks, they give the illusion of having multiple ear piercings but really just go through your first hole.
Necklaces
Layering
Layers upon layers of dainty gold necklaces are what my dreams are made of. When I have to choose between metals I almost always opt for gold, except for rings. There is just something about the way it adds to an outfit, in the most delicate and classy way. There aren't too many rules when it comes to layering your necklaces, just ensure that they all flow together and none look out of place. I like to start with a choker, or two and go from there, obviously ensuring they are all different lengths. The M Jewellers has stunning chokers that are so easy to incorporate into your looks, but there are so many brands that offer affordable pieces. Another great thing about layering is that you have so much going on, that it is hard to tell whether or not the individual necklaces are expensive or not, so all together they look very high end.
I think my favorite accessory will always be jewelry, not only do I love the versatility of it, and the ability it gives me to try different looks and styles, but it is the easiest way to make a simple outfit fun.
Outfit Ideas
Athleisure Chic
Running to the grocery store, and doing everyday errands doesn't mean you have to be dressed down and feeling drab. I love a good athleisure look, when I'm not necessarily trying but want to look put together.
Leggings
Hoodie
Puffer Jacket
Hoops
Date Night

It's all about looking hot when it comes to going on a date, whether it's a first date, or with your long term partner, you want them to think you look amazing. Depending on the activity, there are lots of options, but for a night of dinner and drinks keep it simple, and sexy.
Little Black Dress
Camel Coat
Dainty Jewelry
Most Read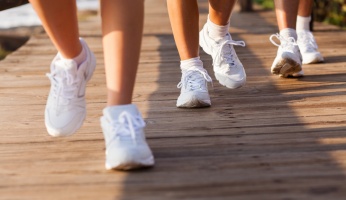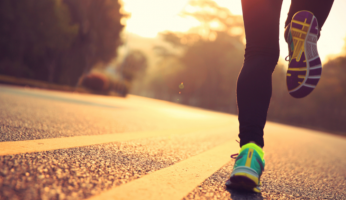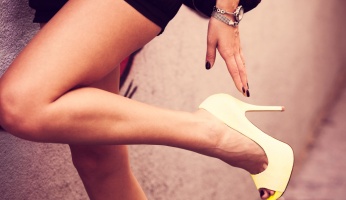 Subscribe to our Newsletter