Best High Heels Reviewed & Rated
last updated:
Nov 27, 2019
Whether you're starting a new job in a professional office, going out to a party or eating out at a romantic restaurant, dressing for the occasion can sometimes feel like the most important part. You want to stand out in a positive way, show you have style and class no matter what the setting is. High heel shoes can be an elegant yet edgy way to freshen up an outfit, helping to make a lasting first impression.
This is the best product on our list that is currently in stock: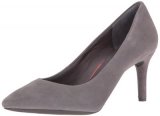 Rockport Total Motion Plain
Why is it better?
3" Heel
Retention Foam Insoles
Long-Term Reliability
Foam Back Lining
Pointed Toe
In a
Hurry? Editors choice: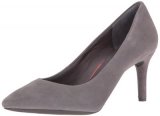 Test Winner: Rockport Total Motion Plain

3
Researched Sources
1289
Reviews Considered
6
Hours Researching
10
Products Evaluated
Fit
Materials
Comfort
Style
Value
By Default
Criteria Used for Evaluation


Fit
Whether this is your first or twentieth pair of high heels, fit needs to be your main focus when deciding which pair to get. Even if you are a high heel pro, unless you consistently buy the same style from the same brand, chances are they are not always going to fit the same way, and you probably will not be the same size in every brand.
The first step to buying your new pair of heels is knowing your exact size. Take the time to measure your feet, and then based on the brand know whether or not you will need to size up, down or stay true to size. Brands are all different, some offer different width sizes for wider feet, which is great for those with larger feet that have a hard time finding their size. If you have wide feet and the brand you're looking at does not offer different width options, always size up ½ to a full size.
The amount you will need to either size up or down not only depends on the brand but shoe style as well. You want to find a shoe that has enough space to properly accommodate your feet and toes. Even though you may love the look of a certain style, if it just doesn't work for your foot shape and size, it is not worth buying and then suffering through pain while wearing. The three most popular toe shapes in high heels are:
Pointed Toe – Get the appearance of longer legs while looking sleek, and sophisticated. Not a good option for wide feet, as they may cause toes to feel cramped. Perfect heel for work or business events.
Round Toe – Great for making feet look smaller, as no length is added on to the toe area. These also have much more room in the toe box which is very accommodating for wide feet. Depending on the style, these are a better style for going out and not the workplace.
Open Toe – The perfect choice for warmer months, but can cramp toes if the fit is not right. Keep in mind your toes are exposed so a pedicure may be needed prior to wearing. These are the best option in the summer.
Unlike running shoes or most sneakers, high heels will need to be broken in, and that is not always the most fun or comfortable process. Breaking in your new heels may happen quickly, or could take quite a bit of time, and this all depends on the style, heel height, and material.
Leather or suede is always the best option when not only looking for long-lasting quality shoes but ones that will fit best the quickest. These materials are much more flexible than say a synthetic fabric and therefore will mold to your feet much faster. Depending on the type of leather and its stiffness, after a few wears, you should notice the leather sort to almost soften and the shoe feels much fitted to your foot without any sort of irritations occurring.
The fit is very important when buying high heels and fit plus size varies from brand to brand. Therefore, it's important to know your shoe size and how each brand constructs the fit of their shoes. For wider feet, you might have to go ½ or one-size up.
Shoe style plays an important role in shoe fitting. Some styles are more accommodating than others and if a certain style brings pain to your feet, they are not worth it. Pointed, rounded and open-toe are the most common styles.
High heels have to be broken in and that can be short or long depending on various factors such as heel height, material, and style. The material is usually the best determining factor in fit. Leather and suede will break-in and mold to your feet the quickest and synthetics can take longer. Natural materials can be more durable too.


Materials
When it comes to high heels, quality can be quite important and be the difference between owning a pair of shoes that not only feel great but look great as well. There are many details and features that come into play when picking out the perfect pair of heels and although they may not all seem important, they will make a difference long term.
A trendy or seasonal item can be fun however they are not shoes you should invest in because they generally are not something you will reach for very often. As the seasons change you will start reaching for other shoes, and slowly your heeled sandals will be pushed further and further back into your closet. Always think about the amount of use you will get from the shoes, and if by next season, or year they will be something you will want to wear.
The first thing you will notice when looking at and trying on high heels is the material of which they are made. They will either be leather, suede or a man-made, synthetic material, and it is important to pick the right one for you. If you are looking to splurge, and invest in a pair of heels opt for higher-end brands and fabrics that you know will never go out of style, and not fall apart after a few wears.
Leather is the most classic material and is timeless, so you can be certain that regardless of the season, or place you are going, a pair of leather pumps will add to any outfit and look sophisticated. It is also a relatively easy material to care for and keep clean. If you wish to not wear animal byproducts, there are plenty of designers creating beautiful vegan leather shoes that are of the same high quality.
Price is an easy way to determine whether or not a shoe is genuine leather or suede, however, if you are still uncertain, the inside of the heel will either state "man-made upper" or "leather or suede upper". If you wish to wear this long-term, or as an everyday type of work shoe do not purchase a synthetic material, however for short-term wear, or to simply wear once to a special event, this is fine.
The sole is also very important, especially the way it is put into the shoe. If it is glued in it has a higher chance of lifting sooner and is a sign that they are not expensive quality. Sewn insoles last much longer and look more seamless. The insole lining should be made of leather and be throughout the shoe, not just on the insole. This not only is great for comfort, and preventing irritation but leather is a very breathable material and will allow your feet to breathe throughout the day not feel clammy and hot.
Quality determines how high heels look and feel and many details can determine quality. Focus on the material (leather, suede, synthetic); its construction and style. Trendy shoes only last a season and synthetic shoes sometimes last only a few years.
Take a look at the soles. Glued on soles can be a sign of cheap quality but sewn-in is usually a sign of top quality. The insole should be looked at too. If the insole is leather, you have a quality heel, and it's even better when the leather is throughout the heel.


Comfort
Your high heels will not instantly feel comfortable the second you slip them on, there will be a break in period, however, look past needing to break them in and think about the long-term comfort. The height of the heel, if any part of it rubs against your ankle or foot in a bothersome way, and where you plan on potentially wearing them.
You will know fairly quickly the comfort level of your new heels and whether or not they will be best suited for your workplace, events, or one-time wear. If you are looking for a heel to wear for hours on end and plan on being on your feet you need to choose a style that will ensure stability. Stability and comfort go hand in hand and you may look past small features, but these can make all the difference.
Straps – Ankle straps, gladiator style, slingbacks and any other style that is adjustable and can be secured will add support. Your foot should not be sliding around in your shoe as this will make it harder for you to walk and can cause your ankle to roll which may lead to injury.
Thick Heels – The thicker the heel, think wedges, for instance, the more stable you will be on your feet, and the higher you can go without being wobbly.
Platform – This added bit of height to the front of the shoe can make a large difference when it comes to high heels being comfortable and easy to walk in. The higher the heel, the more platform it should have. Otherwise, your foot will sit at a very uncomfortable angle.
When deciding which heel height is best for different events and day to day wear there are a few general rules of thumb. However, it's good to always trust your style and go off what feels best for you. The most simple, and easiest to wear is the kitten heel, this is usually under 2" and should be comfortable for long hours at a time. The most common heel for work and any other business or everyday event is 3 inches, and this is usually the average height on a pair of pumps. When you start getting in 4" and up you will notice most of these shoes have platforms as well and are best suited for evening events, dinners, and will not be the easiest to walk around in.
The first time you slip on your shoes you should notice how much cushioning they either have or lack, and this will determine whether or not they are worth getting. High heels are not known for their immense cushioning and plush insoles because unlike running shoes they are not meant to be walked in for long periods. However, they should have at least a small amount of padding in the front of the shoe, where the ball of your foot sits because this is where the most pressure is applied due to the angle your foot is on.
If you plan on wearing them for longer than you feel they'll be comfortable for, insoles can usually always be added in to help with cushioning, however, ensure that with these added in there is still plenty of room for your feet, and the shoes do not fit too tightly now. If your heels are too tight, the first place you will notice it is in your toes. Depending on the material it may potentially loosen and stretch slightly, so if they are ever so slightly too tight that may be ok. Squeezing your toes and causing immense discomfort though will not get better with wear and time.
On first wear, high heels can be uncomfortable, especially during the break-in period, but do not give up on them too quickly; give it time. However, if the discomfort comes from rubbing or too much pressure from the heel, you might want to pass the particular heels on.
Take note of how and where you are planning to wear your heels. Longer hours or lots of activity require a heel that offers stability and cushioning. Certain heels fit best in certain environments so those party heels might not hold up in the office.
Don't forget style and height too. Thin and lightweight heels might not provide much in comfort but heels that have ankle straps, platforms, and thick heels can. The heel height will determine the comfort.
Remember, the higher the heel, the more pressure on your feet. 2'' and lower is best for longer wear, 3" is best for work, and 4" or more is best for occasional and special wear.
Lastly, there should be cushion padding in the ball and heel of the shoes as most foot pressure accumulates there. For additional comfort, you can add insoles but make sure they aren't so thick that your heels become too tight to wear.


Style
It may seem like common sense; however, one of the most important criteria that we utilized to develop this list was the type of heel. You'll notice that there are a few different types of heels on our list. The heel type helps to determine the comfort, use, and often occasion you'll wear the shoe.
Types of Heels include:
Pumps
Sling
Stilettos
Cone
Ankle Strap
Wedge
Cork
Spool


Value
The last piece of criteria that we want to discuss is relating to the relationship of the price tag to the value that the footwear offers. Now, as consumers, the goal is to purchase a product that offers either equal value to the price tag, or more value. However, given the culture that we live in today, more people have become accustomed to, and okay with, purchasing products at a much higher price tag and much lower value.
We assessed each product on the criteria above and compared the value to the median price point. We focused on answering the following questions:
Does this item offer equal value to the median price point?
Does this item offer more value than the median price point?
What makes this product worthy of consideration?
Expert Interviews & Opinions
Most Important Criteria
(According to our experts opinion)
Experts Opinion
Editors Opinion
Users Opinion
By Default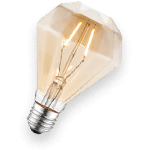 Shoe Repair
One of the best things you can do to keep high heels in good shape, is to find a good local shoe peddler. They'll be able to replace worn out heel soles, repair broken straps, or give them a quick polish and shine if needed. And, while high heels can range in price, it's worth the repair cost for fixing your favorite pair to keep them going long term.
Walkin In Heels
While it may sound easy, sometimes walking in heels can cause a bit of frustration! Kitten heels with less height are easier to walk in than skyscraper heel heights, while chunky heels usually provide more stability than stilettos can.
Decide which pair you plan to wear, based on where you may be going. If you're headed into the city with cobblestone streets, skyscraper stilettos may not be an optimal choice, but could be great for an evening event on carpeted or dance floors, where you can sit some of the time.
Platforms on high heels also can give better stability, as they reduce the overall heel height, creating less pressure on the forefoot as well.
Other Factors to Consider


Bottom Line
The heels you wear can really be a statement piece for your whole outfit. Colors, textures, and designs all carry the ability to change the appeal or style of your clothing. Classic or current, sexy or simple, we know it's important to find the perfect companion shoes.

When you choose a pair of heels you also want to make sure they're comfortable, not just super cute (because they all are)! Now that we've narrowed down the selection to the best options on the market, you'll be sure to find a pair that works for your aesthetic or occasion. We've equipped you with all the knowledge you need so you'll never have to decide between fashion and function ever again.
Frequently Asked Questions
q:

What type of high heel is best for work?

a:

Any pump or heeled sandal under 3 inches is office appropriate, depending on where you work however you may be able to wear more or less. The type of heel you should wear to work completely depends on your job and how comfortable you will be in them, but generally if you will be on your feet for at least part of the day, exceeding 3" will not be comfortable.
q:

Do high heels need to be broken-in?

a:

Heels almost always require a break-in period, and depending on the shoe some last longer than others. There is a difference between a shoe being too tight, and needing to be worn in, and they can be easily confused especially when it comes to high heels. If it is overall a little snug and the fabric feels stiff, these just need to be worn in, and the leather or whichever fabric needs a few wears to loosen and mold to your feet. You know if a shoe is too tight if your toes feel cramped and pinched, and parts of the heel, like the sides are digging in and causing actual pain. If this is the case, you need to size up immediately.
q:

Are high heels hard to walk in?

a:

The higher the heel the more challenging they can be, so it is important to know your skill level before you attempt going out for the night in a pair of 5" heels. Details like ankle straps, or platforms can really change how much better a shoe feels and can add much-needed support. If you can't take more than a couple steps without your foot sliding out of the shoe or feeling discomfort, you need to look at a smaller heel or a different style of shoe.
q:

Are heels bad for your feet?

a:

They are definitely not the best footwear choice, however, if worn properly and with caution they can be very safe to wear. Depending on the heel height, your weight is generally shifted to the ball of your foot which can cause misalignment throughout your entire body. This can lead to ankle and foot pain, and even knee and back pain if you are not cautious. High heels should not be an everyday shoe, and if you are forced to wear them to work try to keep the heel low, and add in any extra support you may need with insoles.
q:

Are stilettos safe to wear often?

a:

Stilettos are not necessarily an "unsafe" shoe, however, they can be dangerous if not worn properly. With thicker heels, your body weight is distributed more evenly and therefore you have more stability. Thinner heels give you much less balance and can be an accident waiting to happen. If you do wish to wear thin high heels, wear them to a dinner where you are going from the car to the restaurant, rather than an event where you will be walking around for a long period of time.
Subscribe to our Newsletter