Best Vegan Shoe Brands Reviewed & Rated
In a Hurry? Editors choice: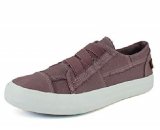 Test Winner: Blowfish Marley

Vegan shoes and vegan sneakers probably aren't exactly what comes first to mind for most people when searching for a new pair of sneakers or other types of shoe. However, the demand for vegan and eco-friendly clothing, including shoes, is on the rise. Shoes that lessen their impact on the environment and those that are constructed without using any animal products are sought on the principle of doing no harm or less harm to the planet and those we share it with.
We've comprised a list of
top brands which specialize in environmentally responsible production and vegan shoes
, so you can find one that suits your particular needs. Styles range from casual, to work, to more formal pumps or boots. Being vegan and eco-friendly can be both rewarding to you as a fashionista and emotionally!
Standout Picks
Criteria Used for Evaluation
Materials
Of course, when making a list of the top vegan shoes and eco-friendly shoes, the quality of the materials used in each shoe has to be taken into account when choosing each sneaker. In the case of our list, the materials we chose had to be top of the line.  In many cases, vegan and eco-friendly materials can sometimes be of low quality because the company wants to reduce manufacturing costs. Every shoe included on our list is reliable and of great quality, so you should have no problems wearing them on a day to day basis.
Synthetic Leather -
Since leather is an animal-derived product, synthetic leather is a great alternative used in many shoes put on our list. Being made from a mixture of plastics, these have a huge advantage as they require minimal care and don't crack or fade easily compared to regular leather. In addition, synthetic leather is just as strong and is a great shoe alternative.
[space]
Hemp and Canvas -
Both of these materials are great for shoes as they both feel and look great while on foot. The durability that comes with canvas makes it a perfect material for shoes as it's quite durable due to its multi-layer weave of fibers. Hemp, also, is a great choice as seen when used in the stitching of the Jazz Low Pro's by Saucony; these are quite breathable compared to synthetic leather.
[space]
Textile -
Similar to canvas, textile is also a weave of fibers but is more flexible compared to the more traditional canvas mix. A combination of both textile and canvas is very popular among not just shoes and eco-friendly shoes, but "regular" shoes as well. Of course, vegan-friendly fibers have to be used in the textile mix or else it wouldn't be considered animal free in the first place. Materials such as organic cotton, linen, and peace silk are all popular and great choices.
Style
To provide a great mix of vegan shoes and eco-friendly shoes, the style of each shoe had to be versatile and suitable for a specific niche. Athletic shoes will be a bit lighter and lower cut while casual shoes will, of course, look a bit more flashy. Both were included in our list each with their own unique features to achieve the best possible shoes and eco-friendly shoe experience possible.
Running Shoes -
In the case of running shoes, the Saucony Jazz Low Pro's are of course a great example of a casual as well as an athletic pair of vegan sneakers. Running shoe designs are durable and provide great ankle support in addition to comfort making for a great versatile and all around great sneaker.
[space]
Minimalist and Barefoot Shoes -
A great unique option lies in minimalist running shoes as they provide a great all-around minimalist look in addition to a design that's great to walk and run in. They are also very lightweight and very versatile as they double as both a casual and full-on athletic shoe.
[space]
Other -
The rest of the sneakers featured on our list fall under a casual category which is considered more of a fashionable type of sneaker. Vegan shoes included in this category have to be comfortable, and durable enough to withstand everyday wear.
Value
Value can be somewhat subjective when we think of our footwear. We take into account many different things to assess what we need from our footwear, but usually a few things are set in stone, while others are characteristics we are willing to do with less (or more). For this particular list of vegan shoes, the materials with which these shoes are made is one of the characteristics we aren't willing to compromise on, so we'll take note of a few other things to consider to find your best value from your next pair.
Function-
What is it that you plan to do with your next shoes? If you need a new pair for work, you'll need something that can be worn in the office, with slacks or dresses, that compliment your professional attire. If you're in search of something to wear in more casual settings, then perhaps how comfortable the shoe is becomes a priority for you.
Longevity-
Similar to durability, but not quite the same. Well constructed shoes can sometimes wear down easily if exposed to the elements over daily wear, while others can be more forgiving such as footwear you are able to wash easily. Different aspects of your shoes can break down overtime, so if there is an option where you can have certain parts repaired, or you have removable insole, this can be an aspect to look for. Think of how you plan to wear your next vegan pair, and search for parts of the shoe that can easily be replaced or fixed, which can extend the longevity of your shoes.
Price-
Always one of the factors we are willing to compromise on, price can be a big consideration when searching for your next new pair. Those in our list, are all high quality shoes with vegan materials, so some can be more pricey than others, but for good cause. Budget friendly options are also available for those who need to stick to a specific price range.
Comfort
Comfort can encompass quite a few things in terms of footwear. Depending on your unique shape and foot size, there are a few main points you can look for to help evaluate whether or not a vegan shoe could be extremely comfortable for your feet, or something that simply looks pretty, but wears horrible, leaving it as a decoration in your closet.
Toe Box-
The width of the shoe is mainly due to the shape of the toe box, and for some, can be quite a challenge. If you have wider feet, any kind of shoe with a tapered or pointed toe in your normal size will most likely feel restrictive and painful. Sizing up in these kinds of shoes can help alleviate the restrictiveness, and help provide some comfort. Alternatively, if you have more narrow feet than most, rounded or square toe shapes in your footwear may feel extremely wide, leaving more room than needed, and can cause in-shoe slippage or blistering.
Insoles and Cushioning-
Most vegan shoes have built in insoles that either have molded EVA materials, or utilize some kind of memory foam footbed. These aspects help to give support and structure to the shoe, as well as pad your footfalls. When selecting a pair of vegn shoes for comfort, be sure to see if they have EVA midsoles or insoles, or additional cushioning built into the footbed. If not, you can always find a simple solution with insertable insoles, which provide an extra layer of cushioning should you need it.
Sole-
One of the last things to look for when choosing something comfortable, is the sole of the footwear. Many times the best materials to look for in soles are made from rubber or synthetic in shoes, which can add some padding and shock absorption to your footsteps.
Midsole
The midsole is designed to provide cushioning and shock absorption to the vegan shoe, nestling the foot in comfort. Whereas running shoes tend to have thick midsoles, flats and thinner shoes not designed for high-impact activities often have thinner midsoles.
The reason for this is simple: you need more shock absorption and vibration dampening during high-intensity movements or activities to maintain comfort and prevent foot injury than you otherwise would with a regular shoe, flat or sandal. Midsoles are often made from EVA (ethyl vinyl acetate), a synthetic plastic also used to make insertable orthotics. A firmer type of EVA for the midsole will make the shoe heavier, but more durable; whereas a softer type of EVA, like those found in running shoes, improve shock absorption, but wear much quicker.
Podiatrists tend to prefer firmer midsoles for those suffering with orthopedic conditions, such as plantar fasciitis. A higher score on the "midsole" criteria means that the midsole is of a firmer nature. Whether or not this is beneficial for you depends on your foot type and orthopedic issues!
10 Best Vegan Sneakers and Shoes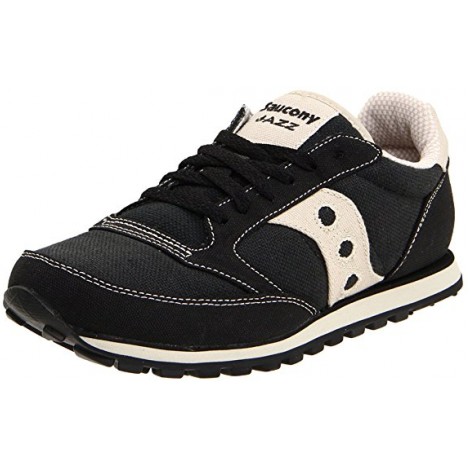 The Jazz Low Pro's are one of the best vegan shoes you can currently get your hands on! With their unique look, the Low Pro's contain no animal products or derivatives making them truly a fantastic vegan choice. The shoe uppers are made of hemp and canvas make them extremely high quality as well as good looking.
The outer soles on the Jazz Low Pro's are made from high-quality rubber making them durable for long walks or a day at work. The shaft of the vegan footwear itself measures 3 Inches from the arch for a great comfy and durable fit.
 
If your passionate about living a full-on vegan lifestyle, the Jazz Low Pro's by Saucony are definitely the shoes you should shoot for. They feature fantastic products and a durable build without sacrificing a gain in weight.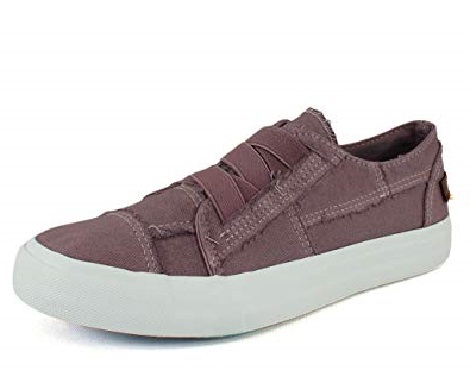 Here's a great looking hippie inspired sneaker tailored specifically for women who are looking for a great pair of shoes. Blowfish keeps animal products completely out of their shoes as an added benefit to their fantastic designs.
The laces on this pair of sneakers are suited specifically for stretch and on the go fitting while also being very mobile when on foot. The outer sole on this pair of vegan shoes is durable and great for everyday wear. In addition, Blowfish included an added toe bumper for extra protection when on the go.
 
When considering the top of the line design this shoe features, the price being asked is far from being expensive. The vegan materials are high quality and the design is sure to be eye-catching when on foot.

3

. Onitsuka Tiger Ultimate 81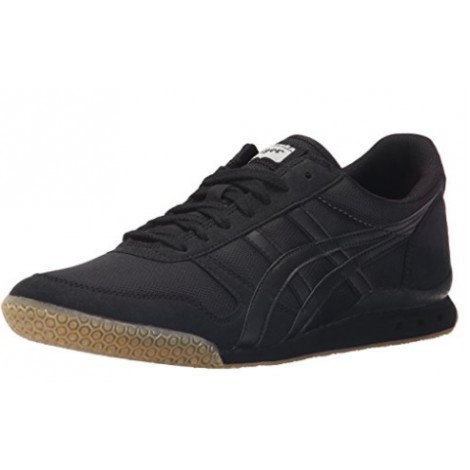 Doubling as a running shoe as well as a fashionable sneaker, the Ultimate 81's boast 20+ colorway options in addition to extremely good traction and cushioning. With the inclusion of animal-free materials, Onitsuka Tiger has created a fantastic Japanese inspired vegan footwear.
The EVA midsoles included on this pair of shoes makes for fantastic flex as well as cushioning. With the inclusion of the two-tone soles, the comfort that's added makes these sneakers great for casual usage. The TPU Heel included creates enhanced stability providing the runner with fantastic shock absorption and traction. A great feature for day to day walking as well.
 
The fairly cheap price tag is quite welcome seeing as this shoe has a fantastic design and is very versatile. The materials used are very durable as well as comfortable making for a great everyday casual sneaker.

4

. JBU by Jambu Wildflower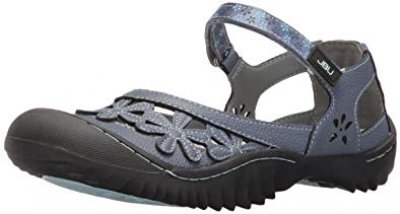 Perhaps you are in need of something with a bit of sophistication, but functional as well for light outdoor activity, such as a quick trail hike to the river for some fishing on the dock with friends. The JBU by Jambu Wildflower is a beautiful floral cut out flat, made with all vegan materials, and a sturdy sole with toe cap protections for adventuring outdoors. This shoe has enough style that you can take this from your outdoor activity straight to date night!
Uppers of the Wildflower suit its namesake, with a delicate cut out design, and are made from either vegan leather, or vegan microbuck, both soft and durable for wear. Mary Jane style encloses the toe and keeps a strappy ankle closure which latches with Velcro, and also provides some adjustability for fit. Heel cup keeps you firmly inside this shoe without slippage, and gives a soft foot feel.
 
With the rubber outsole of the Wildflower, and protective toe cap, it's no wonder why this pair of vegan shoes can be used for gentle hikes or outdoor activities. The base of the sole has a traction pattern for better grip on slippery surfaces, as well as a cute design. Outsole is also partly made from recycled material, so you can feel even better about sporting this pair on your feet!
Averagely priced compared to similar models of mary janes, the JBU by Jambu Wildflower keeps good looks in an outdoorsy shoe vegan friendly and durable. Floral cutout keeps the namesake of the flat, and mary jane style allows for adjustable ankle strap fit. Protective toe cap and rugged sole will get your going to your next adventure, making it great for outdoor lovers!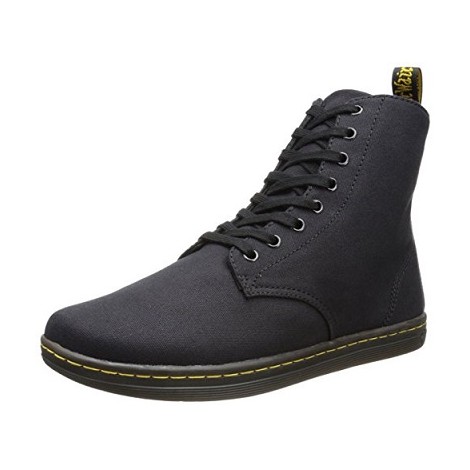 With Dr Martens signature style in a canvas upper and synthetic rubber sole, this shoe uses no animal product whatsoever in its manufacturing. It is a comfortable ankle boot with a very urban, contemporary look and a comfortable lumberjack lining inside. This vegan shoe gives you the option of an animal-friendly construction with a modern but classic design.
 
The outsole on this boot is abrasion-resistant and durable. Though it's not as thick as most Dr Martens soles, it still offers reasonable traction and shock absorption. Inspired by sneakers, vegan footwear also has a very durable canvas upper in a choice of three colors. Inspired by athletic shoes, the shoes feature a padded collar for additional comfort around the ankle. It's lightweight and won't fatigue your foot. The insole is also padded and the midsole and outsole will both disperse the impact of shock away from your heels and forefoot, leaving you with comfortable feet.
 
These vegan shoes are priced in the mid-range for shoes on this list. They are a fashionable, vegan-friendly shoe that is contemporary and modern while retaining classic style elements. It's a durable and sturdy shoe that does not sacrifice comfort for a sturdy build.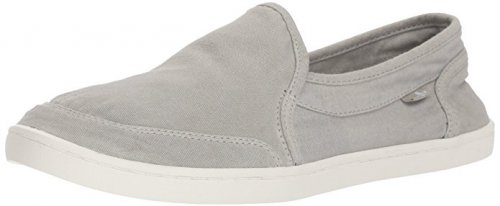 It's no wonder Sanuk has made out top ten list for vegan shoes, and the O'Dice Flat is a top runner due to its colorful design, comfortable style, and brand name comfort cushioning. The O'Dice keeps a sidewalk surfer style, along with the Sanuk Happy U Outsole to cushion and pad each and every step. Cool and neutral colors decorate this pair of flats, and textile materials make it vegan friendly, breathable, and lightweight.
Atop the Scribble Flat is a graphic textile canvas with mixed prints to give it a colorful, artsy flair and appeal. Breathable ventilation grommets are found at the sides, making the vegan shoe great for wearing during warmer weather. Grommets are also embroidered to give a bit more flair and comfort, while canvas around the collar is frayed for that casual beachy feel in a shoe construction.
 
Sanuk has made the Scribble like many others of their brand, with a molded footbed to help cushion your steps and promote a natural gait. The outsole is the brands patented Happy U rubber outsole, which gives great grip and traction, as well as a cushioned pillow-like foot strike when walking. If you've yet to try a pair of Sanuks, give the Scribble a go, and they may just well be your favorite pair of casual shoes!
 
Similar to other models of the Sanuk brand, the O'Dice Flat is one of the coolest looking vegan shoes and is well worth the investment for those the market for versatile sidewalk surfers. Cushioned and lightweight, its neutral canvas uppers will suit anyone who loves muted footwear, and still wants a cushioned comfortable feel. Great for summer weather, and washable as well, they'll make a great addition to your collection!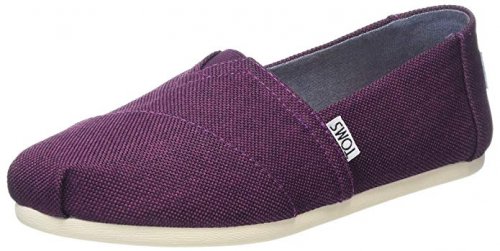 TOMS were invented by Blake Mycoskie, who discovered and based the shoe on the Argentine "alpargata". Inspired by the poverty he witnessed, he set out to created TOMS, and in doing so, brought the Argentine shoe style to the whole world, while giving back a portion of each sale to those in need. The TOMS Classic is a slip-on style shoe that stresses ultimate comfort, lightweight fabrics and clean lines.
A completely vegan piece, the Classic features a canvas upper with a gorgeous, muted stitch that lends structure and definition to the overall shoe. Backed by a synthetic rubber sole, the Classic is a shoe that can be worn all day, in every casual situation. Available in hundreds of colors and prints, there is one that can suit any style or personality.
If you are looking for a comfortable slip-on vegan model that you can pop in your gym bag and pull back out after your workout, these are the perfect shoes for you. Easy to clean and maintain, you can pop these in the laundry if they get too dirty or scuffed up. Let air-dry when finished and you have a new pair of TOMS, prêt-a-porter!

8

. Dr. Martens Vegan 1460


Available in a cherry red or a black, this vegan 'leather' boot features Dr. Martens classic, familiar style in a boot that looks like the original 1460. It is constructed of a synthetic upper and Dr. Martens familiar rubber sole. This vegan design has an 8-eyelet lace-up ensures a good fit and ankle support in a boot that has been copied over and over again for its iconic look.
Dr. Martens sole is slip resistant. It is also abrasion resistant, fat resistant and oil resistant. Resistance for miles and miles of wear in an extremely durable sole. Great for work, kitchens, garages or anywhere else you may need to work, it also makes an impact as a fashion boot.
 
Dr. Martens has a collection of vegan models, including their classic 1460 boot. The original that started it all – the boot is constructed of a synthetic material yet is soft and supple. It also has a very cook, subtle two-tone finish.
 
These boots are priced in the mid-range and are comparable in cost to the leather 1460, so you're not paying a premium for the 'vegan' label. It is a beautifully finished boot, durable, comfortable, shock-absorbing and iconic and a wonderful vegan shoe to add to your collection.

9

. Beyond Skin Mani Spot Pony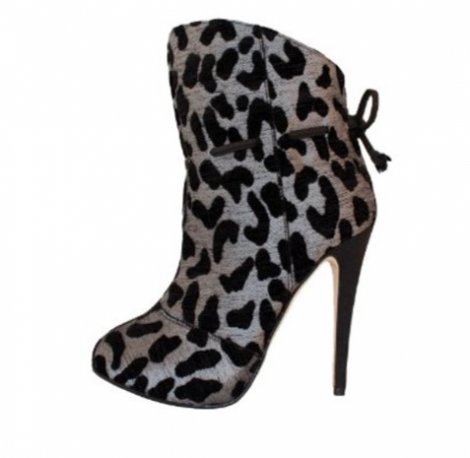 Another pair by the beloved vegan shoe company, Beyond Skin, the Many Spot Pony is a simply adorable ankle boot that will have folks turning their heads! Being Eco friendly never looked so good! Uppers are made from faux suede, of recycled bottletop, with a cute sassy spotted animal print throughout. Almond toe shape allows for more toe room and make these easier for walking in or standing.
The base of the vegan shoe has a resin sole, and around the ankle lies a tie, which can help with a bit of the fit, or act as solely decorative depending on your needs. Inside the boot is a faux leather lining, and for extra cushioning and support the boot insoles allow for better arch support. One of the best things about this company of vegan footwear? They give back 1% of profits to social and environmental projects!
If you're in search of an adorable ankle boot style, fashionable with its animal print and ample 4 ½ inch stiletto heel, you'll love the Mani Spot Pony boot from Beyond Skin. And, you can feel good knowing this shoe is nearly entirely created from 100% recycled materials. Perfect for those who love a fashionable boot that remains responsible!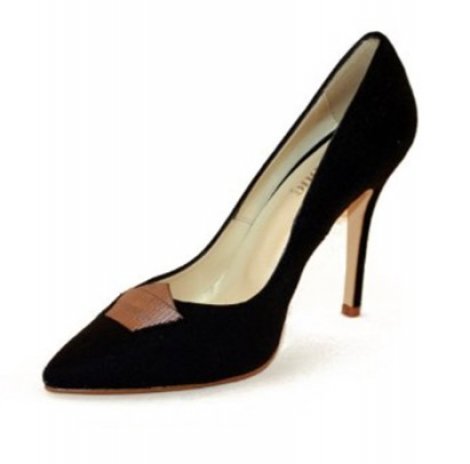 Beyond Skin is a vegan footwear company that came to be in 2001, creating super stylish vegan shoes in the UK, which have gained popularity over the last decades. This classic styled Pump is the ideal shoe for the career woman! Perfect for office attire while still being versatile enough to take into the evening for events or personal nights out, it's a classic staple any woman needs in their footwear collection!
Since its start, Beyond Skin also has handmade product that come from Spain, which is where this shoe is from. Using 100% recycled Vegan synthetic PU linings, this pump will keep you comfortable throughout the day of hustle and bustle. Much of their footwear utilizes faux suede or recycled PU to add flair and style. You'll find that faux suede on this pump as an accent on the toe, adding some stylish embellishment to its structured look.
The heel rises 4 ½ inches in height, giving an ample boost and accentuating leg length. Great for pairing with skirts and dresses for work or dressing up a pair of jeans or leggings. This pump is the perfect classic piece to keep in your shoe collection, versatile in its style with just enough flair to be fashionable!

Subscribe to our Newsletter