Most Comfortable Shoes for Standing All Day Reviewed
In a Hurry? Editors choice: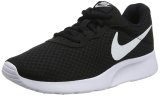 Test Winner: Nike Tanjun

Serious issues, relating to the feet, back, and knees are not an uncommon thing to hear about in today's society with roughly 75% of the population experiencing foot-related health problems at some point in their lives. Luckily, the majority of these problems are preventable and can be avoided altogether by wearing the right kind of footwear to support, protect, and cushion your legs and feet. A pair of properly fitted footwear is crucial in preventing most of these issues, which is why, if you tend to spend a lot of time on your feet, you need a stellar pair of the best shoes for standing all day.
Standout Picks
Criteria Used for Evaluation
Shock Absorption
Adequate cushion and padding are of paramount concern when it comes to selecting shoes for standing all day. If the padding is too thin your feet will feel tired and ache at the end of the day. There are different levels of cushion that may suit certain individuals needs better than others based on their type of arch. For example, a medium-high arch should opt for a mix of cushion and support that will produce a natural stride while cradling the arch for added stability.
On the other hand, those with high arches can also benefit from supple cushioning depending on whether or not you prefer a firmer footbed. Individuals with high arches are usually moving their feet the way that they should already and may simply benefit from a pillow-like cushion to comfort and protect their every step. Someone with a low arch will most likely want to choose a shoe that offers a firm outsole and padded footbed which will help to stabilize the foot while protecting the sensitive underside that is prone to discomfort.
Another important aspect to examine in sneakers for standing all day is shock-absorption. Many brands have developed their own trademarked features that are made to better absorb shock and relieve the pressure felt in the feet and legs. Merrell is one company that created their very own Merrell Air Cushion™ Technology that's designed to add another layer of cushion and prevent shock from traveling through specific parts of your foot and disperses it more evenly.
Materials
The types of materials involved in the craftsmanship of a shoe, specifically the ones that contribute to the durability and comfort, are another key aspect to review. Materials to look for include:
Insulating Gel
Leather
Rubber
EVA
Memory Foam
Mesh
These materials offer a whole slew of benefits, such as comfortable padding, anti-slip grip, weatherproofing, shock absorption, and air flow. Materials also play a large part in the features that a shoe offers, including some of the most vital ones like:
EVA Footbed
Removable Footbed
Air Wicking Materials
Odor Control
Breathable Material
PU Outsole
Durable Rubber Outsole
Fit
Shoes for standing are designed to keep you comfortable for hours on end and there is a need for several different widths in order to accommodate the vast differences in the shapes and sizes of the consumer's feet.
Most standing shoes have a wider construction which may be offputting to some wearers, but there are several additional tightening measures, such as buckles, specialty lacing systems, or hook & loop closures that can enhance the overall fit, highlighting the value of the shoe to many people.
In order to accommodate a wide variety of foot shapes, manufacturers have to construct some designs that have a higher toe box or a more narrow heel. This is why it's important to read reviews from other consumers rather than simply assuming that a shoe that's designed for standing will be wide-fitting.
Brand
When compiling this list of footwear that is suitable for wear if you plan on doing a lot of standing or walking, consumer reviews were taken into consideration in order to present you with really great options (one just ones that are advertised as such). This type of footwear needs to protect the foot from asphalt, provide adequate shock absorption, and keep the foot safe and enclosed while not trapping moisture or causing odors. Insights from consumer reviews provide valuable feedback and are worth mentioning, while models that have multiple online reviews are a safer option because you are able to track the performance of shoes for standing all day over an extended amount of time and can compare the opinions of several people as opposed to just one or two people.
Value
The last criterion that we would like to share is value. When we were evaluating the best shoes for standing all day, we took into consideration a few different things when it comes to price. Primarily, we wanted to focus on sharing brands and products that offered a blend of a good price tag with great value.
To do this, we started the buying guide by scanning through a couple of dozen different types of footwear. We looked at the price range and came up with an average or an estimated market value. This number was then used in choosing the best products. For example, we would look at a product and ask ourselves:
How is this priced in comparison to the estimated market price?
Does this product offer value equal to or greater than its price tag?
How does this compare to the other products we have selected?
Does the consumer receive more or less value from this than another brand?
No matter the type of good you are planning on purchasing, by asking questions like above, it can help to ensure you are receiving your money's worth for a purchase.
Best Shoes & Best Sneakers for Standing All Day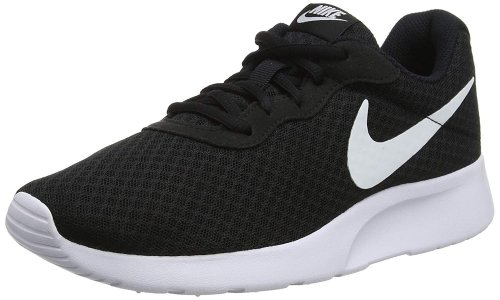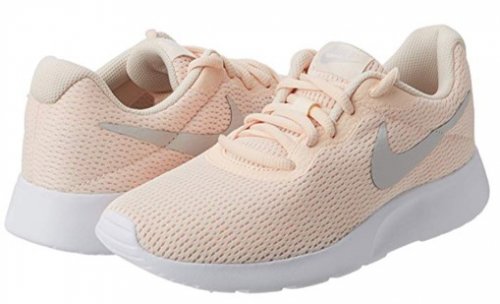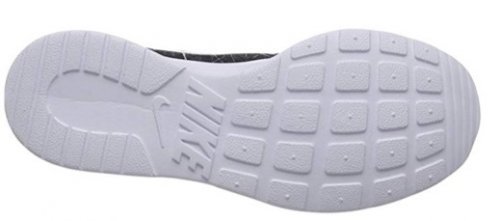 The Nike Tanjun are running shoes that are both functional and stylish. It will work just as well for long nature walks or strolls around the block, thanks to the superior outsole and toe bumper that offers better protection than any other item on this list. It comes in many different colors that can easily be matched to your favorite outfits. For those who plan on wearing these to work - you will be happy to know that the outsole is non-marking.
These comfy shoes for standing all day are engineered for people who prefer a more supportive style, the Nike Tanjun features a footbed that will fit the foot's natural curves and will provide the arch with plenty of support to prevent any pain that can be felt in this area after long hours of standing.
The upper of the Tanjun is made of synthetic and leather materials that are easy to care for, and that will last you a long time. Additionally, it's a breathable material that won't trap moisture inside this best sneaker for standing all day, and aided by the mesh lining it does well to keep your feet well ventilated even if you've worked up a sweat.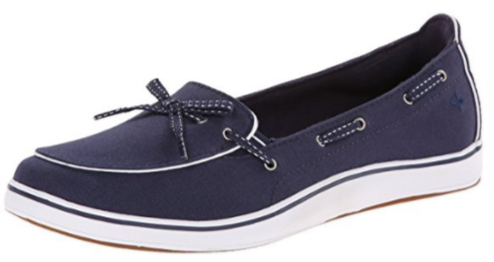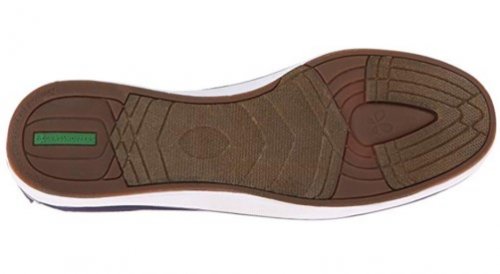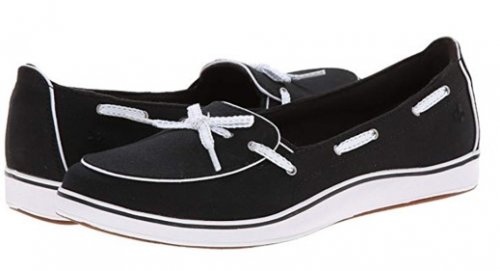 Grasshoppers' Windham is a boat shoe-inspired slip-on and one of the most comfortable shoes for standing all day that will have you looking stylish and standing in total comfort. The Windham features an Ortholite® insole made from memory foam for a perfect fit every time. Its anti-microbial properties and moisture-wicking material keep you feeling dry and fresh even after hours on your feet. The Windham includes soft jersey lining with Purefit™ cushions at the arch which gives an added level of support and pillow-like bounce.
Ortholite® insoles are designed with a unique open-cell structure that creates a moisture management system which works to move moisture away from your foot. It gives a cool, dry, and healthy shoe environment and is ideal for wearers who will be standing for hours on end.
Anti-microbial agents prevent the formation of bacterias and mildew that lead to odors. Even more, they prevent the overgrowth of bacteria, which means that you will be less likely to develop an infection such as Athlete's foot.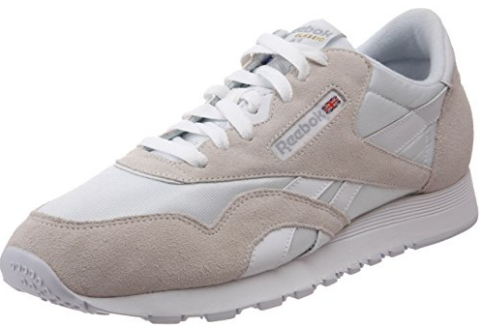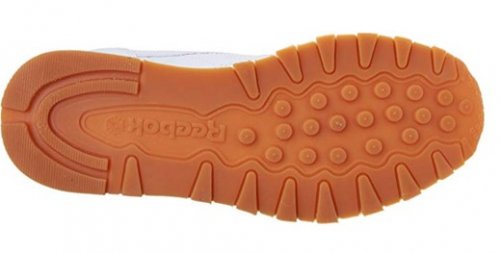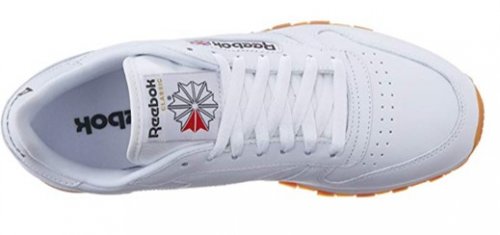 The Reebok Classic shoes for standing all day never go out of style and with good reason! This retro-inspired lace-up has an airy mesh upper with suede overlays and a rubber sole for excellent grip. The ultra-comfortable Classic features a padded foam sock liner and cushioned EVA midsole for some serious cushion in every step. A low one-inch heel and durable high-abrasion rubber sole make these the perfect sneakers for all-day wear.
Reeboks' Classic is an always-trendy sneaker that never gets old or goes out of style. This retro-inspired sneakers for standing all day feature modern suede overlays and is available in a variety of colors to suit every style.
The Classic's low one-inch heel and rubber outsole make for an excellent grip even on wet terrain. While its cushioned EVA midsole and padded foam sock liner make this a one-of-a-kind comfort.

4

. Gravity Defyer Athletic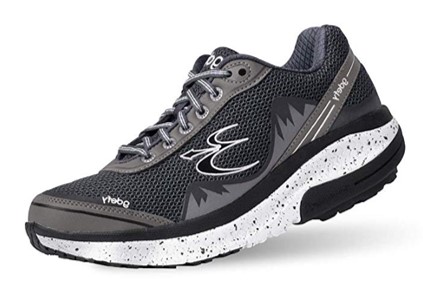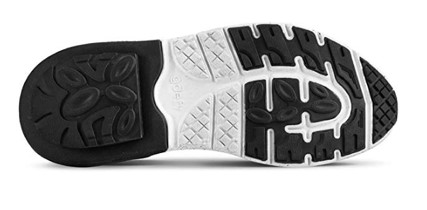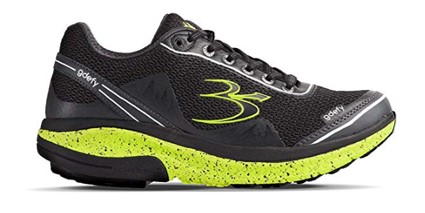 If you've not heard or tried this brand out yet, you're in for a treat. Packed full of patented technology to help keep you comfortable and cushioned all day long when you're on your feet, they'll leave you feeling energized instead of drained. For those with plantar fasciitis, the shoe design is imperative for comfort! A rocker bottom sole helps alleviate pain associated with the condition, allowing you to walk longer. And while this may be one pair that's a bit more of an investment on our list, it's well worth the price with all of its features.
The company itself was inspired by one man's story to help his nephew's heel pain post-cancerous growth, so that he could live a normal, less painful and more active life. The VersoShock Technology was born and is the foundation of the company's line of shoes. It helps with shock absorption in a different way than other brands, helping to return energy to the wearer. The design of the shape of the rocker sole also creates a less stressful and minimal impact with each step.
The Grafity Defyer Athletic also has removable insoles for orthotics, and a wider toe box to alleviate pain from other foot conditions like diabetes or bunions. And, the inside of the shoe was designed without seams, for those who find hot spots with other shoes or irritations from seams or stitching. While we love their sneaker style line of footwear, if this isn't quite what you're looking for, the brand also has a line of office or hiking footwear. We're certain you'll fall in love with this shoe on first try!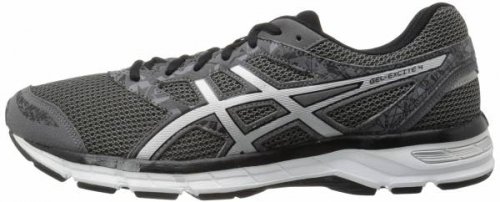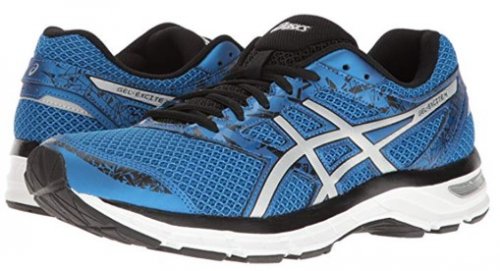 The Gel-Excite 4 is an affordable running shoe that provides cushioning for a more comfortable run or for those long days on your feet. ASICS shoes for standing all day continues to improve this model and implement more breathable upper and better support.
With an outsole that is made for traction. The lug pattern was designed to provide better responsiveness by featuring squared lugs throughout the length of the outsole. And made from the ASICS High AHAR+ rubber the outsoles are abrasion resistant and highly durable.
These shoes for standing all day were made to give you the support you need. The EVA midsole and padded tongue and collar help to hug your foot to bring you support and incredible comfort.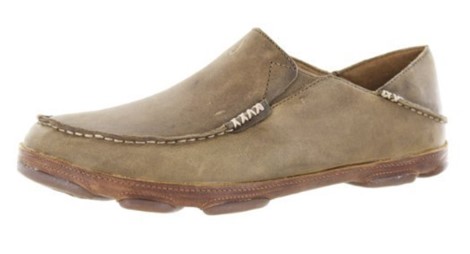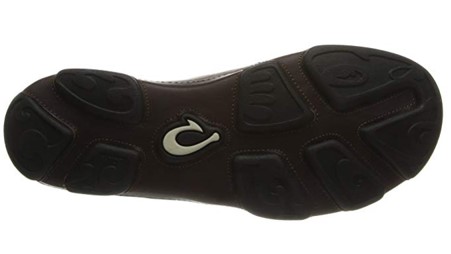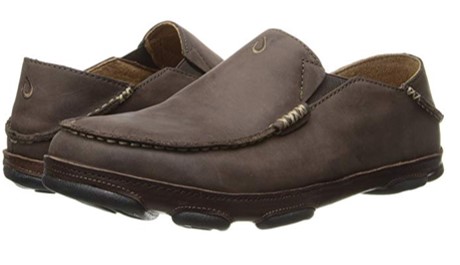 This particular shoe was made for both casual or office situations where standing on your feet all day could be a regular occurrence. The Olukai Moloa is a slip on style loafer, with stylish accents that keep it looking upscale for business meetings, but also versatile enough to pair with jeans or shorts for casual outings. With it's texture rubber sole with plenty of cushion, it's a simple solution for a go-to pair of shoes. Inspired by the Hawaiian culture and laid back vibe of the islands, this one is well worth a closer look.
Slip on the Moloa for every day activities, or your next big meeting, and know you'll be ready for all day comfort. Uppers are 100% leather, and come in a variety of shades from dark brown, tan, or black, and can be paired with several kinds of wardrobe options. Inside the Moloa as with other lines of the brand's footwear, you'll find an anatomically shaped footbed, which helps to support proper foot alignment and toe splay. A heel cup design helps to cradle the foot for less in-shoe slippage and support.
Leather on the uppers is responsibly sourced material, so you can also feel good about what you're wearing on your feet. Arch support can be found with the anatomical footbed design, and details in the craftsmanship are highlighted in accent stitching and construction of the Moloa. Elastic gores on either side of the tongue help give a snug, yet comfortable fit. At the base, you'll find a traction pattern that provides traction, even on slippery surfaces. Affordable and versatile, it's a great option to consider!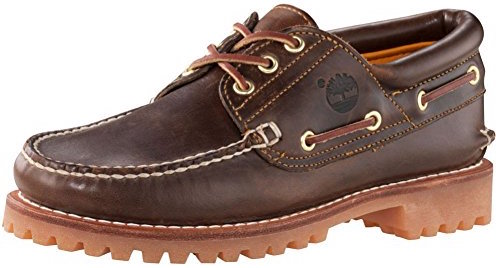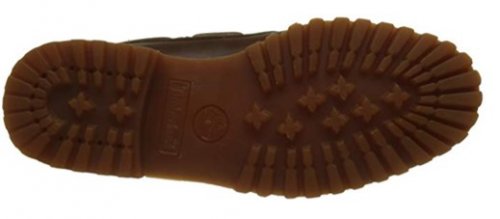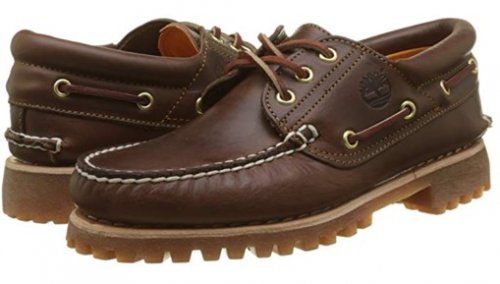 Good shoes for standing that are aimed at providing you with comfort will often not look good enough in a setting that's less casual. The Timberland Icon 3-Eye is a pair of footwear that you will proudly wear any place, without feeling embarrassed about being in bulky sneakers. It's a style that looks and feels premium thanks to the impeccable construction, easy-to-pair coloring, and technologically advanced features.
The Icon 3-Eye shoe by Timberland is a pair of footwear you can fully customize when it comes to fit, thanks to the rawhide lacing system that encompasses the entire foot. This means that if you need to, you can tighten the fit of these shoes for standing all day not just over the top of your foot, but also on the back. This is an especially handy feature if you find that your feet tend to swell during the day.
The material underfoot is a full-length EVA insole that has an added layer of Poron for more cushioning. Coupled with the stable outsole that allows a stable and wide grip under the entire foot, your muscles won't have to work as hard to keep you upright, eliminating any fatigue or pain you may experience with other shoes for standing.

8

. Skechers GOwalk 4 Pursuit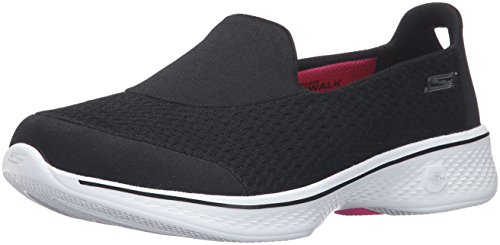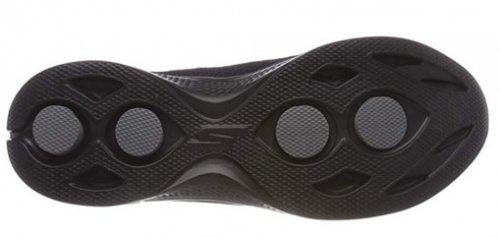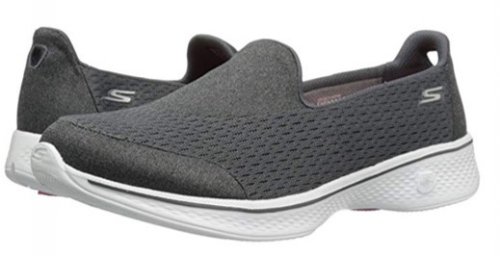 Skechers footwear are great sneakers for standing all day for anyone looking for good quality that comes at an affordable price. The GOwalk 4 Pursuit is no different, and it is a pair of footwear made with the best technologies that are aimed at comfort and support. It's a slip-on style that's easy to put on and off, as well as to pair with any outfit in your wardrobe, and it will work just as well for casual outings as it will in a professional environment or on a long walk.
The midsole of these shoes for standing was developed so as to provide you with excellent cushioning and support. Coupled with a tapering midfoot design, you will benefit from good arch support that will prevent overpronation, and will even work to align your feet so as to avoid knee and back pain that is often associated with long hours of standing.
The mesh upper of the GOwalk 4 Pursuit serves two purposes. The first is to completely adapt to the shape of your foot, avoiding any rubbing or pinching sensation that you may experience with other footwear. The other is to allow good airflow so as to keep your feet dry and cool even on the hottest days. Additionally, this material is extremely lightweight, meaning that the GOwalk 4 Pursuit the best Skechers for standing all day won't weigh you down.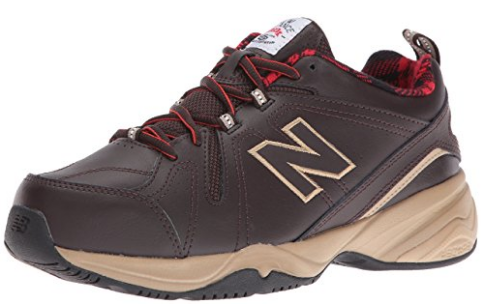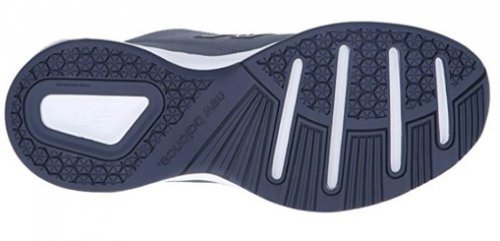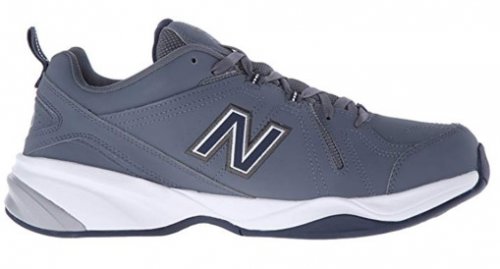 This training shoe boasts an impressive 100% leather upper and has a padded collar and mesh tongue. A traditional lace-up system and heel tab make for easy on and off wearability, while an EVA footbed and airy textile lining make for a cool and dry experience. These shoes for standing all day are perfect thanks to a full-length Abzorb® cushion and rubber outsole.
One of the advantages of the 608v4 is the collar which stabilizes your ankle and helps the proper alignment of your feet. In order to ensure the best possible level of comfort while doing this, New Balance uses two types of foam in this area - a softer one to be in contact with your skin and one that is more firm that provides support and stabilization.
Go ahead and walk on any surface without worrying about scuffs! These New Balance sneakers for standing all day feature a non-marking rubber outsole that won't leave any marks and that offers superior anti-slip wearing.

10

. Skechers Sure Track Trickel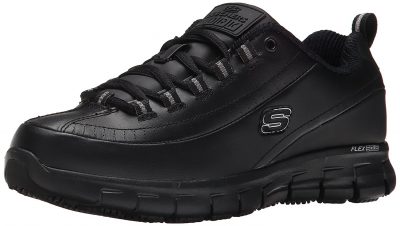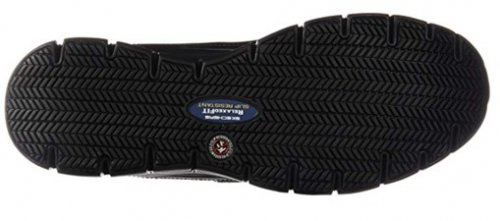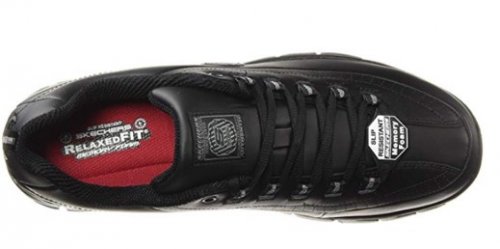 The Skechers Sure Track Trickel are good shoes for standing all day. Sure Track Trickel is an affordable option for footwear designed for professionals who spend the majority of their day standing. It's a simply designed sneaker made with a smooth leather upper, that places its focus on comfort and protection while still looking good enough to be paired with any outfit or uniform. It is important to note that the Sure Track Trickel meets the highest standards in protection, including Electrical Hazard safety and a slip-resistant outsole.
The Sure Track Trickel features a specially designed midsole unit that is lightweight and flexible but provides you with the best possible protection in terms of shock absorption. It allows you to stand or walk without experiencing unnecessary joint pain or fatigue in the muscles that often comes from such activities done for prolonged periods.
The memory foam insole is probably one of the most notable features of these Skechers shoes for standing all day. It's an insole that is soft to the touch and that molds to your feet perfectly, providing you with the right amount of arch support and heel cradle. This ensures that each part of your feet receives a customized fit for the ultimate experience when it comes to comfort.

Subscribe to our Newsletter