Best Heels For Work Reviewed & Rated
last updated:
Apr 11, 2020
Whether you prefer a four-inch stiletto or a two-inch platform heel, we have something on this list for you. The main common aspect of all of these shoes is that comfort is the most important feature. If you're going to toil away at a desk, or are in constant movement in your work environment, your feet might as well feel as nice as they look. While these shoes were mostly selected for their use in a professional environment, they are also comfortable enough to wear around town on a big night out as well. No matter what your style is, all of these heels on our top 10 best list will all feel just as nice as they look.
In a Hurry? The work heels winner after 19 hrs of research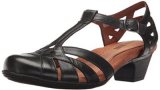 Cobb Hill Aubrey
Why is it better?
1 1/2" Block Heel
Adjustable Ankle Strap
EVA Footbed
Quality Leather
Rubber Sole
T-Strap Style
Closed Round Toe
Cut Out Design
In a
Hurry? Editors choice: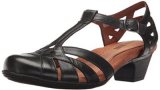 Test Winner: Cobb Hill Aubrey

17
Researched Sources
1400
Reviews Considered
19
Hours Researching
20
Products Evaluated
Features
Comfort
Style
Use
Support
By Default
10 Best Work Heels Reviewed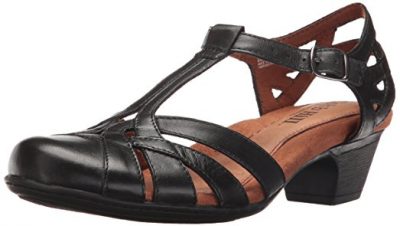 1 1/2" Block Heel
Adjustable Ankle Strap
EVA Footbed
Quality Leather
Rubber Sole
T-Strap Style
Closed Round Toe
Cut Out Design
Needs To Be Broken In
Sizes Run Narrow
This strappy style provides modern comfort to a retro style. The sandal-style 1 1/2" block heel is perfect for someone who is looking for a little lift and is still getting used to how heels feel. The adjustable strap comes with a buckle at the ankle, allowing you to tighten or loosen the fit. The outsole is rubber, while the footbed is made from EVA foam for extra comfort. The open cut design is just a plus for style and breathability making them one of the most comfortable heels for work on the market.
It's hard to beat the comfort of EVA foam when it comes to insoles. This compression-resistant foam will form to the shape of your foot while protecting your foot against shock and pressure. Created for comfort and durability, it's this feature the completes the feel of the shoe.
Do you need your work heels to be a little tighter, or do you like to have a little more room to breathe? The adjustable strap will allow you to make the shoe fit to suit your needs and overall foot shape. It also helps to secure the foot in place while preventing the shoe from rubbing against your ankles.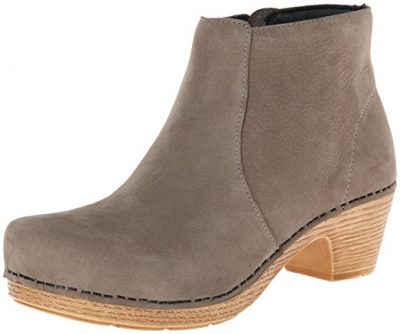 2" Block Heel
Wood-Like Platform
Steel Shank
PU Outsole
Stain Resistant
Quality Leather
Shock Absorbing
Sizes May Run Small
Not Made For Wide Feet
If you're looking for a stylish, short boot to wear around the office, look no farther than this Dansko's Maria Boot. This stylish heels for work are made from real leather with a contoured wooden sole. There is a steel shank embedded in the wood, and the insole is made of soft leather. The leather has been treated and is stain resistant. The block heel measures 2" and mimics the appearance of wood, a casual yet classy design.
The outsole and tread are comprised of a synthetic hand finished Pu material. It is designed for added shock absorption and traction even in snowy or icy conditions. If they perform so well outdoors, you can see why they'd make the most comfortable work heels. The combined platform sole and heel are created with the same durable material, which not only adds to the durability of the shoe but also the heels.
Accidents happen, and sometimes you get mud or coffee all over your new shoes. Fortunately, Dansko has your back. These boots have been treated for stain resistance technology to help extend the lifespan of the shoes. They're easy to clean, and with proper care will look good as new no matter how often you wear them.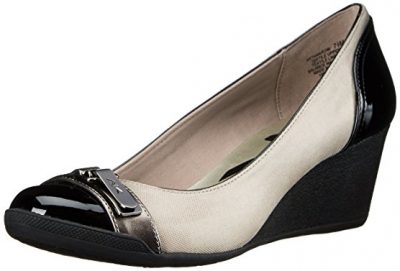 2" Wedge Heel
Foam Insole
Closed Round Toe
Decorative Toe Buckle
Runs True To Size
Arch Support
Extra Protective Front Toe
Toe Box May Be Tight 
Ankle Lacks Cushion
If you find three-inch work heels to be a little intimidating but also want a serious lift, these wedge pumps may be more your speed. These heels for work and office measure approximately two" and offer more stable footing than other types of heels. The body of the shoe is made from fabric while the sole is synthetic and durable. The front toe area is created with extra protection with the rubber-like synthetic material, while the thin buckle strap located over the toe adds simple decoration.
The lightweight foam insoles aid in cushioning and shock absorption, allowing you to be on your feet for longer without having to worry about foot pain after a long day at the office. The insole forms to the shape of the foot and arch, evenly distributing weight during movements.
Sturdy yet lightweight and breathable, this fabric will keep your feet cool and comfortable all day long making them our top pick for most comfortable heels for work on the market. With the open design, these shoes are perfect for those hot summer days. The fabric is sturdy enough to form securely around the foot without being too stiff.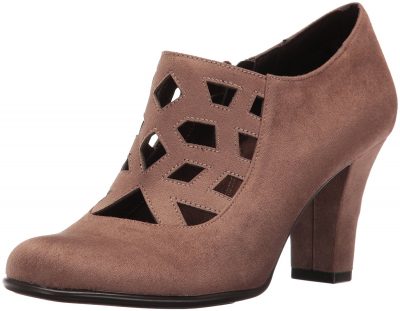 3" block heel
Geometrically Cut Out Upper
Short, Curved Design
Sueded Appearance
Vegan Suede
Double Padded Insole
Rubber Sole
Round Closed Toe
Sizes May Run Small
Will Not Work For Wide Feet
Looking for a style in between high heels for work and boots? This geometric cut bootie is perfect for larger coverage around the foot and is a style that is still casual and classy enough for the work setting. The 3" block heel is perfect for adding height while still providing proper stability and support. The suede sock and double padded memory foam insole create a comfortable, form-fitting feel inside the shoe while the diamond patterned rubber sole creates lightweight traction against any indoor surfaces.
The airy front design is just the beginning of the lightweight design of these shoes and also allows the top of the foot to breathe. The rounded, low cut curves create a short boot style that isn't nearly as heavy as other similar shoes. Thin yet durable soles and light suede-like material helps to make every movement light and easy, avoiding all discomfort and pressure.
Being a cross between high heels for work and boots, these little booties make for the perfect modern style needed to spice up your office appearance. Staying away from the everyday heel look and providing a soft, airy feel, these heeled boots are versatile and can be worn in a variety of settings with many different combinations in clothing.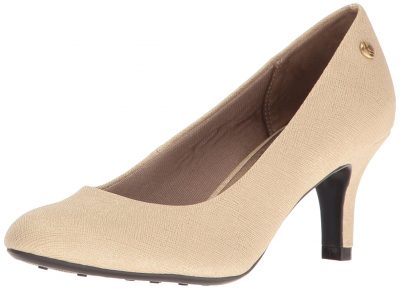 2.5" Heel
Flexible Outsole
Rounded Toe
Rebound Foam Heel Cushion
Lightly Dotted Traction 
Wide & Narrow Sizes
Large Color Selection
Soft System Technology 
Not Meant For Frequent Moving 
Difficult To Find The Correct Sizing
First on our list are these comfortable, classic styled pumps perfect for any office setting. Created by LifeStride, a company dedicated to creating fashion-forward high heel work shoes that are also functional and long-lasting, this 2.5" heel is perfect for adding a decent amount of height without sacrificing your balance or stability. The rounded toe, closed heel, and curved appearance combine to create the perfect casual heel, versatile enough to pair with a large variety of clothing styles from skirts to slacks. The lightly padded insole and Soft System technology on the inside of the heels provide reliable comfort that will help you get through longs day at work. You can see why we deem these some of the most comfortable heels for work
This classic pump style works very well in a variety of casual settings. The simple design and sleek shoe materials create a versatile appearance that can be worn with almost any style of clothing in a professional work environment making them one of the best heels for work and office. The Soft System technology on the inside of the heels avoid irritation during movements and provide a light, soft feel for bare feet.
Color is important for contrasting your work appearance; your heels need to match yet also stand out in a modest and attractive way. The large selection of color choices is great for personalizing your work style. While most of the heels are going to be featured in a glossy material, you can also find matte and fabric styles as well. Lastly, for those of you with wide or narrow feet struggling to find a form-fitting pair of heels, you'll be happy to know these heels come in wide and narrow sizes aside from their normal medium width.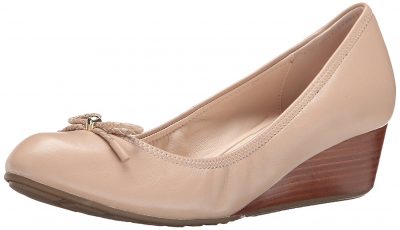 40mm Wedge Heel
Round Closed Toe
Protective Midsole
Rubber Outsole With Light Grip
Criss Crossed Seams
Fully Padded Sockliner
Small Braided Bow
Leather Lined Skeletal
Tends To Squeak
Sizing May Run Large
This form-fitting, flexible wedge heel is created by Cole Haan, an American luxury brand with 80 years of reliability and experience in creating fashionable, quality heels work shoes. Leather, snake print or suede, these wedges are created to be flexible and form-fitting. The curved rubber outsole helps to ease the flow of movements from heel to toe while the lightweight midsole absorbs pressure. The crisscrossed seams around the top of the shoe are very clean cut and the small braided bow in the front adds a simple and attractive touch to these truly comfortable heels.
The materials that these heels for work are created with are lightweight, durable and flexible. The enclosure around the top of the foot is made to stretch to form around each individual's foot shape. The rubber outsole provides a light grip and was designed with a slight curve to help make the transition from heel to toe much quicker and steady. The curve of the outsole is also flexible and bends to fit the needs of your daily movements.
These heels for work and office fit very well into the minimalist style category, and it's the shoe's simple details that create a fashionable and functional heel, perfect for casual business settings. The crisscrossed seams around the top of the shoe add a light texture to the appearance of the heel while the braided bow and middle decal provide a simple focal point. Quality materials and a fully padded sock liner are just a few other little benefits that make these heels complete.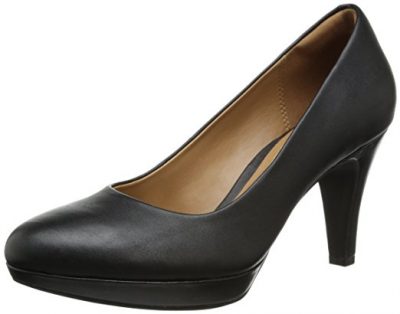 >3 1/4" Heel
Quality Leather
Ortholite Foam Footbed
Moulded Heel
Curved Platform
Should Be Broken In
Sizes Run Large
This round-toed platform pump recreates a classic, professional style into a comfortable, modern work heel. The heel measures approximately 3 1/4" and comes equipped with an Ortholite footbed to create height and maximize comfort at the same time. These heels are created with a rounded platform to help ease the flow of movements from heel to toe. The body of the shoe is made from leather while the outsole is synthetic, providing lightweight grip and support.
The closed rounded toe allows for more comfort and room in the toebox while offering a 'softer' looking style than the other shoes on this list. This style is a great alternative for someone who doesn't like the appearance of pointed toe shoes. The platform of the sole is slightly rounded at the bottom to ease movements from heel to toe. This ability to flow naturally is great for those who are often on their feet for their work shifts.
The compression-resistant foam in the Ortholite footbed of these heels for work will cushion your feet throughout the entire day. The material is extremely breathable and will help keep your feet cool and dry. The foam footbed is made to form around the shape of the foot, creating a comfortable feel inside the shoe that still keeps its shape over time.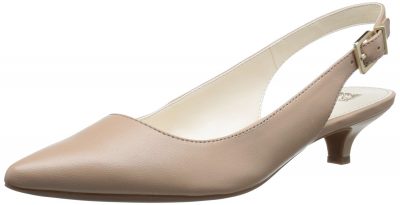 1 3/4" Kitten Heel
Closed Pointed Toe
Open Back Heel
IFLEX Sole
Quality Leather
Adjustable Ankle Strap
Durable & Reliable
Sizes Run Small
Pointed Toe Style 
These more traditional looking heels are a must-have for anyone looking for an affordable sling-back heel to wear around the office. This kitten heel measures around 1 3/4" and is a great choice for those getting used to thin heels. Keeping with the more classic look and feel of this design, the real leather strap comes with an adjustable buckle instead of velcro to hold your strap in place. The soft synthetic soles flex with your feet, allowing for maximum comfort.
Anne Klein understands that every shoe needs just a little bit of give to keep your feet comfortable. The synthetic sole of this shoe will flex with your feet while you walk. Providing lightweight grip, these shoes provide stability and help prevent you from slipping on indoor surfaces.
Although some people may find the use of leather morally objectionable, the fact of the matter is that leather is more durable and longer lasting than its synthetic counterparts. This leather is made with quality and won't fade over time with use. The appearance of these work heels also adds to the professional style.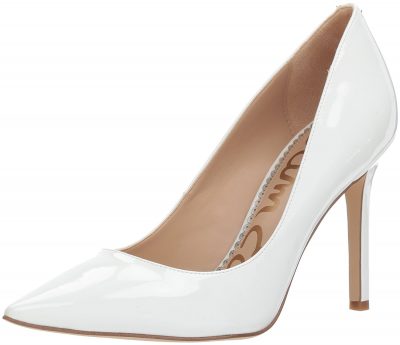 4" Stiletto Heel
Closed Pointed Toe
Synthetic Sole
Cushioned Sockliner
Variety Of Colors
Clean Cut Seams
Charm At The Counter Heel
Not All Day Standing
Can Be Expensive 
This 4" pointed toe pump is sure to make a statement in any work setting. Created by Sam Edelman, a very well known brand for making fashionable shoes, this classic style combined with attractive materials and rounded, clean cut curves make for a truly stylish pair of heels for work and office. Coming equipped with a cushioned sockliner and new fit technology, these heels provide more than just style; they also provide a comfortable feel. With such a large selection of color and design options, you'll be sure to find the perfect pair to match your trendy business style.
Personalization is a feature that everyone loves when purchasing an item they're going to wear. The large selection of color choices and materials allow the same shoe design to change in appearance and create a different feel. From leather to suede and even the glossy look, you can change from eye-catching bright white glossy heels to professional matte black. The choice is all yours!
The pointed closed toe and thin stiletto heel combine together to create a sharp, sleek appearance that keeps you at your best performance. The curved lines match the shape of the footwell, while the deep arch adds to the sleek profile of the shoe. Correlating with the materials, these heels truly create a professional business look.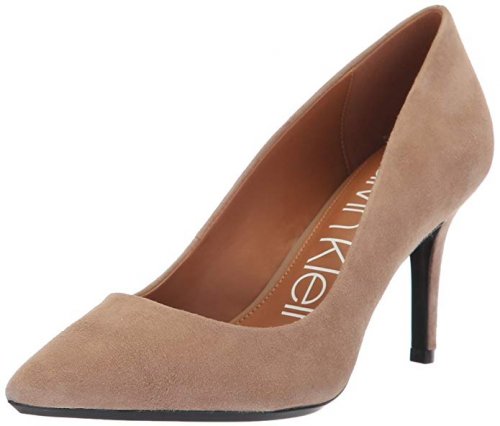 100% leather
Rubber sole
3 inch stiletto heel
Signature gel pod inserts for comfort and support
Accurate Sizing Can Be Difficult
This classically styled pump by Calvin Klein was completely designed for the comfort of any hard working woman while still providing a classy, clean-cut appearance. The heel and closed toe combine to create a sleek style that creates a casual, yet stylish appearance. Coming equipped with complete comfort, these heels are created with a retention foam footbed, inside back foam lining, and a TPU midsole and outsole. These comfortable features provide a form-fitting feel that allows you to stay at ease throughout even your longest days at work.
You really can't go wrong with these heels for work; from the inside to the outside, these heels provide long-lasting comfort and avoid stress against your feet caused by the pressure in the arch of heels. The retention foam footbed provides cushion in the main points of impact while also providing a close contact, comfortable feet inside the shoe. The TPU midsole and outsole provide extra durability, support, structure, and stability.
The ultimate style of the shoe is created for casual, work settings and helps to enhance your overall professional appearance. The toe and heel create a sharp, appearance while the rounded curves and the soft materials bring the overall design back to an attractive, classic feel. These heels are modest while still standing out for their minimal appearance.
Criteria Used for Evaluation

Features
When choosing heels that are going to provide you with comfort during long days at work, there are a few key aspects you're going to want to pay attention too before making a final decision. One aspect that completely changes the feel and the ultimate comfort of the shoe is going to be the heel type and height. Especially if you are a beginner to wearing high heel shoes, you'll want to pay extra attention to this.
Height is very important when it comes to heels. The length not only adds height but also adds character to your outer appearance. It's important to be confident and stand tall in the work environment, but comfort is also a key for success in getting through long, tiring days at the office.
When choosing your proper heel height, there are a couple of factors you should consider, especially if you're just starting to wear them regularly. Balance and stability is also a must for being successful in heels and the higher the heel, the more balance you're going to need. If you're starting out with high heels, opt to ease into higher heels over time by starting with a smaller heel height, something 1-2". Once these become comfortable when walking around, you can expand to trying heels with larger height.
Another important aspect that correlates closely with height is the type of heel. From wedges to stilettos and even block heels, which one is the best for you? If you're just getting used to heels, the best way to gain comfort and confidence is by starting with wedges or block heels. The thickness of these heels is a perfect transition into pumps and stilettos. If you're already used to moving around in heels, the thin heel style creates a very professional look that helps spice up any regular old work suit. While these types of heels are harder to balance on, they work very well for those who work in offices and sit for long periods of time. Those of you who are more active during work should also consider the block heel.
Overall, while the height and type of heel do change the feel of the shoe, it's ultimately your decision on which type of heel works best for you. Just remember when you're looking for comfortable heels, consider the type of work you're going to be doing so you can match your style to your purposeful functions. Thin, tall heels may seem highly edgy and professional, but when it comes to comfort, a block heel may be the best choice. No matter what your preference is, you'll find a wide selection of styles in our best list that is sure to help you do the job.

Comfort
Comfort is a very important feature when wearing heels for 8 hours a day. While work can already be stressful at times, you don't want to add to it by bringing in uncomfortable, irritating shoes. Even though heels aren't known for bringing their user's comfort, there's still a variety of ways this feature can be brought into the shoes.
Our best list is only composed of the most comfortable heels currently out on the market. But what makes these heels stand apart from the rest? To start, each brand created their heels with quality features like cushioning insoles, padded ankle collars and form-fitting straps to provide comfort in the most needed areas of the shoe. We'll break it all down so you can understand why each feature is important for creating comfort.
The most common form of comfort provided in heels would be cushioned insoles. Since heels force the foot into deep arches, it's important to provide some cushion and ease of pressure underneath the bottom of the foot. When standing or walking in stiff shoes, you can begin to feel hot spots against the main impact points of the foot, like the ball or heel area. Lightly cushioned insoles can prevent all sorts of discomfort with the help of just a little bit of padding.
Comfort also has to do with how the foot feels inside the heels during movements. It's important to create a form fit that doesn't allow the foot to slide around in the shoe. Some heels are created with adjustable straps around the midfoot or around the ankles to help create a comfortable fit, that still allows the user to move freely. Other heels without straps that come with a more open foot style are usually designed with curves to hold the back heels in the place. No matter what style you prefer, if you choose a style from this list, you should find yourself in complete comfort.
Padded ankle collars aren't always extremely common in high heels, especially by brand name designers. We've still managed to find some that are a great choice for the active worker looking to stay in style, comfort and prevent blisters. It's this hidden feature located on the inside ankle collars of the shoe that provide light cushioning against this main contact point of the foot. For long-term comfort and reliability, this is definitely a feature you'll want to have in your heels.
While these are only three aspects of comfort, they are typically the most important for providing long-lasting comfort. There are still a few other features like sturdy heels and durable soles that help to make an overall comfortable feel, but it's really up to you to decide what features provide you with the comfort you need to work hard.

Style
At first, toe shape may not seem like an important aspect of the shoe design but it's commonly the first part of the shoe that creates the overall style and tone of the heels. From open toe to closed, to pointed and rounded, it's hard to know which style is best to choose, but that's why we're here.
Every woman needs a pair of heels that provides comfort while setting a standard in the professional work setting. Does the style of the shoes change the overall tone and appearance? Along with many other individuals, we think yes! Your go-to pair of party heels or beach sandals aren't going to work as well at the office, so it's important to consider the shape and style of your heels, along with the type of tone you're looking to create.
Between closed and open-toed shoes, one is clearly more casual while the other seems more professional. Depending on your work setting, either of these may be a great choice for you. The close-toed look is usually more simple and defined, while the open toe look is more friendly and youthful. Some people also prefer to have open-toed heels because they provide more air circulation and less of an enclosed space around the toes.
The shape is also an important aspect to consider amongst an open or closed toe. If you chose an open toe, the shoe style is most likely going to be rounded in the front. Close-toed shoes provide a larger selection of choices. Most commonly, you'll see pointed or rounded toe areas and each sets a completely different tone as well. Pointed toes create more of a sharp, edgy appeal and are better suited for those with narrow toes. The rounded toe area is more versatile and its modest, casual appearance works well in a variety of settings.
While the shape of the toe area sets the overall tone of your appearance, it is also dictated by the shape of your toes and how much room you need inside the shoe. The style is important for creating a professional appearance, but a form fit and comfort is more important for your overall success. Consider all aspects when deciding between toe shapes and styles. All of them serve their own purpose and some may work better for you than others, which is why we included a large selection of styles to choose from.

Use
When deciding what styles or features are best for you, you'll first need to consider the type of work you're going to be doing in the shoes. Do you spend most of your day sitting down in front of a desk or are your work days more active and unpredictable? No matter what type of work you're doing, you'll want to make sure your heels provide you with long-lasting comfort and security.
Heels take on large amounts of pressure so if you're planning on moving around often in them, you'll want to find a pair that is durable and can provide security and comfort. If your line of work requires you to be more active, you'll probably want to stay away from tall, thin heels. A better choice would be wedges or block heels with average height and securing straps.
If you're someone who does most of their work at a computer or sitting at a desk, your needs are going to require different style heels. The selection for this type of work is actually larger. Since you don't have to worry about the support and stability during movements, you can wear open toes or stiletto heels. What's most important for this type of work is the form fit. The heels you choose should not be irritating or constrict around your foot. It's also important to provide yourself with some form of lightweight cushioning on the insole or around inside of the shoe.
While the type of work you do dictates the overall functions you need to find a comfortable pair of heels, you can still choose between a large variety of styles and extra features. In casual or professional work settings, it's important for your style to set a serious yet friendly tone and heels are just one way that you can achieve this. Going hand in hand with functional features, it's also your aesthetics that create the overall perfect heel choice. You should be happy to know you can find functional heels without sacrificing your style.
Support
It's pretty obvious that support is much needed in any high heel shoe, especially for long days at work. Since heels force your foot into deep arches, you'll want to make sure that the overall structure is supportive and provides comfort. While all heels may look the same, they are all created differently so it's important to know what key features to look out for.
Support is most commonly thought of as being located in the arch of the shoe. While this is a big aspect, it isn't everything. Still being important though, the arch is what forms to the bottom of the foot and helps to evenly distribute weight and pressure. This is great for preventing hot spots and calluses. The arch of the heel should sit comfortably underneath the foot and provide some form of lightweight cushioning. The cushions are important for creating support as well as a comfortable form fit.
Along with the arch of the shoe comes another important aspect: the outsoles. Since only the heel, ball and toe area of the foot is coming in contact with the outer surface, the outsoles need to be supportive and durable. Most heels come with light synthetic or rubber soles, but it's the structure and the strength of them that's truly important. Weak soles that wear down easily will prevent shock absorption and can create uncomfortable amounts of pressure against your foot. You'll want to make sure the outsoles are strong yet flexible and provide proper structure.
The structure of the shoe is also found in the materials that wrap around the foot. You want the materials to be comfortable and form fitting to help keep your foot in its place. Materials that are too loose or soft don't provide enough structure around the foot, while hard materials may be irritating against the skin. It's important to find heels with durable materials that are comfortable and help provide security. While we've provided a wide variety of materials in styles in our best list, you'll ultimately have to find your perfect fit through trial and error.
Finding a supportive structure isn't as hard as is seems. If you take a close look at each pair of heels and remember all of our information, you'll be able to easily locate a pair of comfortable work heels. The structure is found throughout the whole design, so whatever features you prefer to have in your heels, double check to make sure it's also correlating with the overall structure. If you do this, you'll be guaranteed success in every purchase.
Expert Interviews & Opinions
Most Important Criteria
(According to our experts opinion)
Experts Opinion
Editors Opinion
Users Opinion
By Default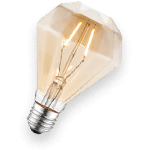 Cushioning For Heels
While work for some can involve sitting at the desk for a majority of time, others may find themselves standing or rushing of to the next board meeting. It's important to make sure you have the right level of support and cushion if you're wearing heels for those kinds of hectic days.
Heel cups and metatarsal pads are a great accessory to slip into your heels for added cushion or support. Heel cups alleviate some of the pressure placed on the forefoot, and metatarsal pads easily slip into the heel to add extra cushion.
Structured Looks For Work
While heels can add an element of sophistication and a little bit of something sexy, they are still quite appropriate for work attire!
For a structured look, pair your heels with sheath dresses or a pencil skirt and blouse, mixing up the colors to help give it added flair. Red heels go great with darker skirts or dresses, and add that pop of color we all love!
Other Factors to Consider

Bottom Line
Heels can come in a variety of heights and styles, so finding the objectively best heel is a bit of a tall order. It can be difficult to judge the quality of a stiletto heel against the quality of a wedge platform, especially since a lot of it comes down to personal preference and aesthetics. We've made sure to choose only the best heels from a wide array of heights and styles to include in our best list.
Frequently Asked Questions
q:

Do high heels provide enough comfort to be worn all day?

a:

High heels, in general, are not known to be comfortable, however, as you can see from this list there are quite a few brands and styles that do provide comfortable features in their heels. The kind of comfort you need in your heels is mostly going to depend on the type of work you do, whether it's sitting at an office desk or constantly moving on your feet. If you're sitting at a desk for most of your day, you won't need as many features for comfort like you would if you were standing for long hours at a time. There are a variety of styles and designs to fit your everyday needs, so overall it is definitely possible to find a pair of heels that will provide you comfort throughout your entire work days.
q:

What style high heel is best for professional work settings?

a:

While most of this depends on your work setting and personal preferences, I would say there are a few specific styles that are extremely well suited in professional settings. The classic closed toe and heel created with one solid color, in either a leather or glossy material with thin heels make a great choice. Heels like the Nine West Flax or Calvin Klein Gayle are perfectly professional. The rounded toe seems more neutral and friendly, while the pointed toe is sharp and edgy; the choice is all yours.
q:

Is it better to wear heels barefoot or with stockings/pantyhose?

a:

Both can be better depending on the types of material used on the inside of the heels. Soft, cushioning textiles or suede materials tend to soak in moisture but also provide a comfortable grip against the bottom of the foot. For this type of heel, it would be okay to wear pantyhose or go barefoot. If the inside material seems hard, sleek or is made out of leather, your feet are most likely going to sweat at some point during the day. If the heels don't have a strap to secure the foot in place, it isn't recommended to wear stockings because your foot can potentially slide around. If you're looking for moisture control and a stable fit, you may want to consider purchasing extra insoles.
q:

What is the difference between the types of heels available and which one is best for beginners?

a:

There are many differences between high heel shoes, from the fit to the heel length to the overall style of the shoe. Tall, thin stilettos are going to be difficult to balance on and are not a good choice for beginners. The best place to start is with shorter block heels around 1-2 ½" due to the stability the heels provide. As far as the design goes, the top open foot style is very attractive but it doesn't always provide enough security during movements. A good place for beginners to start at would be heels with straps either around the top of the foot or around the ankle. While there are many different features in heels, some features are going to be more beneficial to the user while others are going to be more for personal preference.
q:

How long do high heels last before needing to be replaced?

a:

The lifespan of a pair of heels depends on a few important factors like the type of heel, type of use, and care. If you're a busy working woman and you wear your heels for 8 hours a day, every day, you're probably only going to receive about 2-3 months of quality use, even less if the heels are stilettos or are poorly made. If you sit at a desk for your work and don't put as much pressure on the heels, you'll probably get about 4 months of quality use on average. The best way to extend the life of your heels is to interchange between two pairs so your heels can have an in-between day to rest. Due to the stress high heels put on the feet already, as soon as you notice signs of wear or damage, it's time to stop wearing the shoes in order to protect your health and prevent injuries.
q:

Can high heels be worn with padded insole inserts?

a:

Yes, they can! Padded insoles are a great way to add extra grip, arch support, cushion, moisture control and comfort into your heels. Insole inserts are only going to be useful with close-toed heels. Heels that expose the foot cannot be worn with an insole because there's nothing to hold it into place. Most professional work heels are usually more enclosed and suited for the use of added insoles. Keep in mind though, that adding insoles in going to decrease the amount of space inside the shoe so you may want to consider ordering a size up to compensate for this.
q:

How do I prevent my feet from becoming sweaty in my work heels?

a:

Consider the types of material used on the inside of the heels. Hard, sleek materials like leather may seem attractive at first, but they don't provide nearly enough breathability and can make your feet very slippery and sweaty. Softer insole materials like cushioned textiles or suede are a perfect choice because they allow the foot to breathe better and stay secure in the shoe. Another extra thing you can do to prevent sweaty feet is to purchase sock liners, removable insoles or stockings to create an extra layer between your foot and the shoe.
q:

What brand makes the most comfortable work heels?

a:

There are so many quality brands to choose from, it's honestly too hard to narrow it down to one. There are some brands like Clarks and Rockport, which are known for creating the most comfortable heels on the market. At the same time, there are other high-quality brands like Anne Klein and Calvin Klein that aren't specifically known for their comfort, but their high brand reputation and quality created shoes qualify them to be top choices in comfortable heels. Overall, our best list represents only the top quality brand on the market for comfortable work heels.
q:

Do high heels come in wide sizes?

a:

Not all brands are going to offer their heels in wide sizes, however, there is still a decent amount that does. You can find a few styles of heels on our best list that are cherished because of this feature. There are even a few styles that offer narrow and extra wide styles as well. You just have to keep an eye out for this feature when searching for your perfect pair of work heels and remember, never squeeze your foot into heels that don't fit just because you think they're cute. We've provided plenty of styles that can fit your shoe size and aesthetic needs.
Subscribe to our Newsletter