Best Cole Haan Shoes Reviewed & Rated
Cole Haan is a footwear brand for men and women, originating from Chicago. For ninety years this company has been a symbol of high-quality craftsmanship, of ingeniously designed comfort technology, and timeless, effortless style.
It was founded by Trafton Cole and Eddie Haan in 1928 and it was geared only towards footwear for men. In their own words, these two gentlemen have resolved to make "good goods and nothing but good goods." Today, they continue their tradition, forever inspired by their entrepreneurial spirit and timeless vision. Since those first years, the brand has expanded and is now a leading distributor of not only footwear, but also a variety of other clothing and accessory items.
Featured Recommendations


Stitchlite
5 out of 5
Our rating
Stretch Knit Upper
Price: See Here



Grand
4.8 out of 5
Our rating
Cored Outsole
Price: See Here




Maxfield
4.7 out of 5
Our rating
Easy Pull-on
Price: See Here


So, why should you even consider getting yourself a pair of this brand's shoes? For starters, they are the epitome of fashion forward. Their shoes are a unique blend of classic and modern, and their designers have long since strived to make their customers look good whether at work or play, believing that a sense of style and a sense of humor are perfect complements.
The company is also at the forefront when it comes to comfort technology. This label has several patents to its name, from ZeroGrand to Stitchlite, with the sole focus of providing maximum support to their consumers. Their innovation doesn't stop there, either – among their numerous patents are also removable loafer tassels and a special weave pattern of their handbags. This brand is always adapting and changing to meet their customer's demands.
With that said, we feel like you now might be wondering why on earth you don't already own a pair of shoes made by this brand! Don't waste a second more – scroll down to our top 10 list, pick a model that appeals to you the most, and get yourself a chic and comfortable pair that will last you a long time!
Top 10 Picks
1. Stitchlite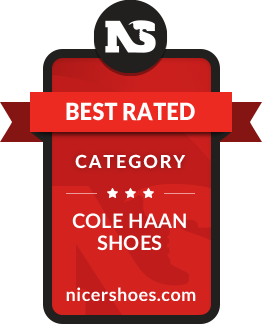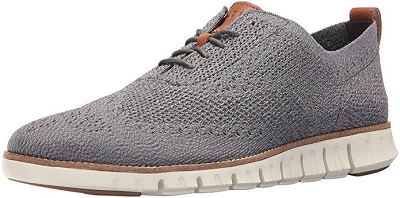 In case you were wondering if that is an oxford made out of jersey knit - that is exactly what it is. But, at the same time, the Stitchlite is so much more than that. Its upper is made out of stretch knit, and it comes with Grand.OS technology for the brand's patented cushioning. The forefoot and heel are outfitted with rubber pods, for increased traction and skid resistance. The Stitchlite is the ultimate dress shoe for those of us who have spent most of our lives in sneakers.
Expand to see more
Stretch Knit
The woven materials of the Stitchlite and precision construction promote airflow and cooling, while the finished jersey stitch in the topline area allows ease of entry. What's more, the tight knitting in the forefoot improves lateral stability in your step.

Cushioning
The Stitchlite is equipped with anatomically-contoured energy foam sock liner cushions which support even weight distribution over the surface of the shoe. In short, you will hardly find a shoe more comfortable than this one.

Cost and Value
We are not going to lie - the Stitchlite is the most expensive shoe on our list. It is a staple, a trademark of the brand, and sought after all over the world. You won't find a more original shoe than this, but it does come with a higher cost.
Promotes Airflow and Cooling

Easy to Put On

Lateral Stability

EVA Midsole

Rubber Outsole
Material Too Soft

Questionable Durability
2. Grand Chukka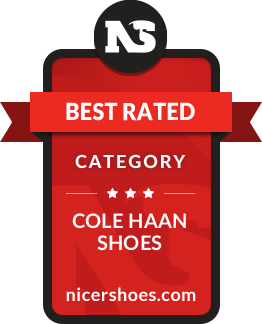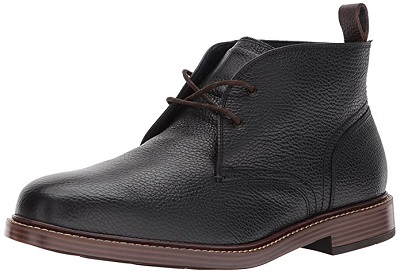 The Grand is a classic chukka boot, though combined with some of the brand's trademark engineering touches. It is ankle-high, made out of leather, and features an open-lacing closure with two pairs of eyelets. Its heel and sole edge are veneered for that classic, timeless look, and its outsole is cored out and filled with Grand.OS technology for maximum comfort. They are solid but elegant, and thanks to their pebble grain texture they can be worn both as dressy or casual.
Expand to see more
Cored Outsole
The main purpose of boots is to wear them in bad weather. Rain, mud, snow even… The Grand is perfectly equipped to help you deal with all conditions with its cored outsole, which increases traction and prevents slipping.

Leather Upper
The benefit of natural materials in shoe construction is that they are not only durable but exceptionally malleable as well. The leather upper of the Grand will take the form of your foot over time, and this shoe will become the most comfortable boot you have ever worn.

Cost and Value
Compared to other shoes on this list, the Grand is neither cheap nor too expensive. It is a fine boot, elegant, comfortable and yet sturdy at the same time, and it will serve you well. We see no reason why you shouldn't get it!
Leather Upper

Cored Outsole

Grand.OS Cushioning

Veneered Style

Lightweight and Flexible
3. Maxfield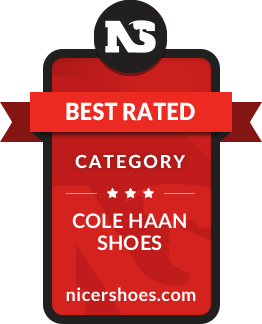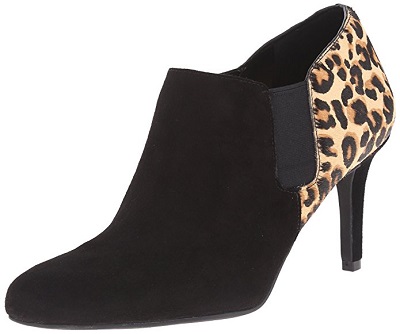 This gorgeous shootie comes in uppers made out of leather or suede combined with genuine calf fur. It is elegant and stylish with its pointed toe and wrapped three-inch heel, and can be worn with jeans and dresses and skirts. Not only that, it is outfitted with dual gore panels on the sides, as well as soft leather lining and light cushioning for added comfort. The Maxfield is modern, sexy, and won't hurt your feet no matter how much time you spend in them.
Expand to see more
Pull-on Construction
What we mean by easy pull-on construction is that the Maxfield is perfect for those of us who are perpetually in a hurry and never know if we'll make it to our next meeting on time. The dual gore panels on the sides ensure that this shoe is easy to put on and slip out of, all at a moment's notice!

Textured Outsole
The outsole of the Maxfield is made out of rubber and is textured and durable. The texture provides stability to your step and prevents slipping. Together with the low, three-inch heel, these shoes are ridiculously easy to walk around in!

Cost and Value
Compared to other shoes on our list, the Maxfield is the least expensive model. It is versatile, can be easily dressed up or down, depending on what event you are about to attend, but also comfortable and attractive in its appearance. Definitely worth the price, we think!
Light Cushioning

Easy Wear

Three Inch Heel

Leather or Suede Upper

Textured Rubber Outsole
Narrow Toe Area

Not for Wide Feet
4. Tucker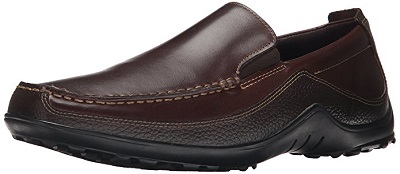 This luxuriously casual loafer is crafted with a sophisticated leather upper and has a sports-inspired design and a flexible construction. The Tucker is a refined shoe with that vintage appeal and is engineered with twin gore panels, as well as a fully padded sockliner and rubber outsole. Whether for every day, or for a breath of informality in an otherwise classy event, this slip-on shoe will not let you down.
Expand to see more
Gore Panels
Not only do twin gores in the Tucker enable you to slip in an out of the shoe without any problems, they also provide you with the perfect fit. Thanks to the elastic bands, you don't have to worry if your foot is too wide or too narrow for this dashing loafer.

Flexible Durability
The curious thing about the design of the Tucker is that its silhouette is inspired by sports shoes, and as such, it is constructed out of lightweight, flexible materials. The brand doesn't skimp on quality, however, as this shoe is also durable, thanks to its fully rubber sole.

Cost and Value
Made out of only the finest materials, and fully engineered with the customer's comfort and fit in mind, the Tucker is surprisingly not as expensive as one would expect. It sits comfortably in the mid-range, and if you're looking for a casual yet classy shoe for those long walks by the lake, this is the perfect one for you.
Slip-on Design

Textured Rubber Outsole

Twin Gore Panels

Fully Leather Lined

Good Arch Support
Needs Breaking In

Unreliable Sizing
5. Tali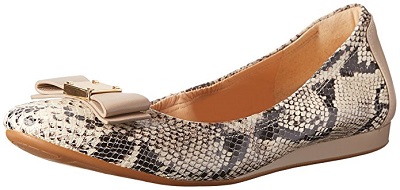 We have yet to see a cuter pair of flats than the Tali Ballet Flat. Its feminine silhouette is adorned with a bow but supported with the brand's signature hardware in the leather upper. The sole of this shoe sports a half-inch micro wedge - maybe not making it exactly a flat, but hey - and a footbed padded with Grand.OS technology. These go great with slim-fit trousers and a blouse for work, or skinny jeans and a soft knit sweater for casual wear.
Expand to see more
PU Midsole
The Tali comes with a PU (polyurethane) midsole. This material is highly durable and doesn't flatten or compress over time - which is why it is widely used for sports shoes and military boots alike.

Comfort
As most - if not all - shoes by this brand, the Tali Ballet Flat has all the flexibility, breathability and cushioning of Grand.OS technology, only in this case it is coupled with a smooth leather upper, and a fully padded leather sock lining.

Cost and Value
Compared to other ballet flats on the market, from lesser-known brand names, you might think that the Tali Ballet Flat is a bit expensive. However, we are here to tell you that this sweet, romantic shoe is incredibly long-lasting, and comfort personified, meaning that you won't regret a single cent you give for it.
PU Midsole

Rubber Outsole

Round Toe and Bow

Fully Padded Sock Lining

Breathable and Flexible
6. Juliana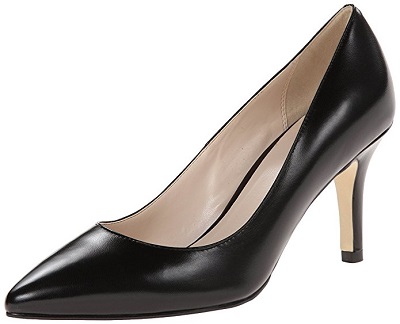 Now, this is a shoe destined to become a staple in anyone's wardrobe. The Juliana is a refined, pointy-toe pump engineered for flexibility and designed with a dual compound cushioning system for traction and energy return. This lightweight and yet stylish shoe reflects the best out of the brand's Grand.OS technology - comfort without compromise. A three-inch heel and a leather sole complete the look of this timeless basic pump.
Expand to see more
Nike Air Technology
What many people don't know is that this brand's shoes feature some of Nike's most iconic innovations, such as the Nike Air technology. While you're not expected to jog or play ball in the Juliana, this feature allows you to stay on your feet all day without the slightest discomfort.

Sole
The leather sole of the Juliana is ideal as it molds to your foot over time, increasing the comfort level. The rubber forepart of the sole is there to provide sure footing and prevent you from skidding or slipping on any type of ground.

Cost and Value
The Juliana is admittedly a bit pricey. However, this is truly a pump which is suitable for any occasion - even the most formal ones - and with every outfit. It is defined by its simplicity and clean lines, and all the extra features of comfort, breathability, and functionality are certainly worth the price.
Smooth Leather Upper

Fully Padded Sock Lining

Buffed Outsole

Rubber Forepart

Nike Air Technology
7. Pinch Tassel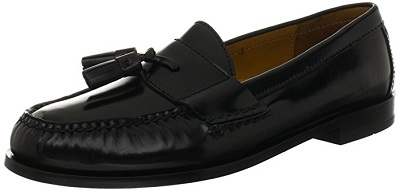 What is exceptional about the Pinch Tassel is that it is sewn on by hand, using the brand's legendary Pinch moccasin last. This slip-on shoe is a classic, with a polished look that goes well with everything from casual to formal wear. It has a stylish full leather sole, a combination stacked leather heel, and a leather sock lining. The tassel detailing is there for a hint of whimsy, to complete this traditional loafer and make it everyone's favorite.
Expand to see more
Lining
The padded fully leather sock lining adds softness to the Pinch Tassel and makes it comfortable enough to wear without socks. It won't cause your feet to sweat or create any unpleasant odors!

Craftsmanship
As we have already mentioned, the Pinch Tassel is sewn on by hand, on the brand's Pinch moccasin last. This method of construction has a long-standing tradition and offers a guarantee of quality and design for every produced shoe.

Cost and Value
While the Pinch Tassel is approaching the high range of cost, we absolutely think it is worth the price. This shoe has been designed with elegance and comfort in mind, and painstakingly constructed to ensure the highest quality - everything a dapper gentleman needs.
Stacked Leather Heel

Leather Upper

Padded Leather Sock Lining

Genuine Moccasin Construction

Tassel Detail
Scuffs Floors

Slippery Sole
8. Abbot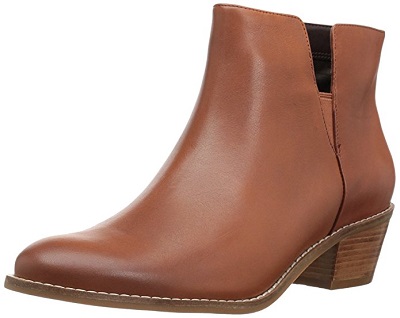 The Abbot is a cowgirl inspired, urban ankle boot crafted in rich leather. Dual side cutouts add the perfect amount of edgy flair, and a 1.75 inch stacked heel is there to provide you with the necessary all-day comfort. Of course, this boot comes with the ever-present Grand.OS technology which makes this brand's shoes a synonym for comfort. The Abbot is chic, practical, and will help you wrangle the American frontier while looking fashionable at the same time.
Expand to see more
Upper
The upper of the Abbot is constructed out of smooth leather for that sophisticated finish, and it features side gores for easy entry. No intricate lacing or unreliable zippers! Getting in and out of a shoe has never been so quick.

Heel
Not only is the Abbot outfitted with the lightweight, breathable, cushioned Grand.OS technology, but it also has a short, stacked heel, which adds stability and support to your step. No wobbly ankles or unsteady movements - with this heel you don't have to worry about stumbling any time soon.

Cost and Value
Depending on the material of the upper, the price of the Abbot is anywhere between the middle and high range. We have yet to find a more stylish cowgirl-chic boot, which is also this comfortable and this resistant to wear and tear, and thus we consider it a good investment, regardless of the price range.
Leather or Suede Upper

Stacked Heel

Fully Lined

Rubber Outsole

Easy Entry
Slippery in the Heel

Elastic Panels Not Durable
9. GrandPro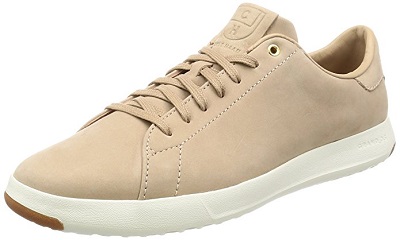 Get ready to rule the court in the GrandPro Tennis Sneaker. The footwear company itself claims that this sneaker was born from a simple ethos: everything you need, and everything you don't. This means that the brand has eliminated all of the unnecessary weight of traditional court shoes without sacrificing the Grand.OS staples of flexibility, cushioning and ergonomics. The GrandPro also has minimalist tone stitching, an EVA outsole and rubber pods for superior traction.
Expand to see more
Lightweight
The GrandPro Tennis Sneaker is a shockingly light shoe - only 8.8 ounces - that you have to feel to believe. Not only will it up your game on the court, but it also won't drag you down if you're just looking for a simple, casual pair of shoes for long-distance walking.

EVA Outsole
EVA or ethylene vinyl acetate is one of the best shock absorption materials available today. It is also the lightest out of all outsoles, as well as water resistant, corrosion resistant and provides excellent thermal insulation.

Cost and Value
The price of the GrandPro Tennis Sneaker is leaning a bit towards the high range. It is indeed a staggeringly lightweight shoe with added comfort and a timeless, minimalist design, however, it lacks arch support. If this is important to you, it might be wiser to invest your money in a pair of shoes that will be just as comfortable but will have this added feature as well.
8.8 Ounces

EVA Outsole

Textile Covered Footbed

Rubber Pods for Traction

Grand.OS Technology
No Arch Support

Not for Wide Feet
10. Grand Wedge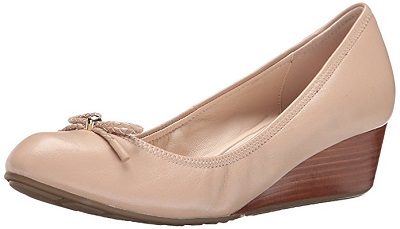 The Grand Wedge has gone through a couple of iterations in its design before it reached this updated, modern look, without compromising fit. Its exterior has been streamlined, constructed out of the lightest possible materials, and the weight in the heel has been reduced. The Grand Wedge also has a redesigned outsole with horizontal treads to maximize forefoot agility. Elegance meets innovation, indeed!
Expand to see more
Wedge Heel
The heel of the Grand Wedge is 1.5 inches, which in itself isn't high. However, it is also a wedge heel by design, meaning that your weight is evenly distributed inside the shoe and that you won't feel even a tinge of discomfort no matter how long you walk in these beauties.

Quilted Footbed
The quilted footbed of the Grand Wedge is not there only as a fashion touch. It provides luxurious forefoot padding and a soft, comfortable ride. We have yet to find a more comfortable wedge than this one.

Cost and Value
The Grand Wedge is the perfect blend of comfort, versatility, and simple style. And yet, we feel that, despite all of that, it might still be a bit overpriced compared to other shoes in its category. It won't disappoint you for sure, but if you're looking to save, there are better options for you on the market.
Wedge Heel

Quilted Footbed

Leather Upper with Bow

Elasticized Detailing

Fully Padded Sock Lining
Not Durable

Short Toe Box
What is obvious from this list is that the brand has an incredibly wide selection of shoes to choose from. Different models for different seasons, ages, genders and occasions – all with the same principles at their core – quality and comfort. This strong foundation is the reason they have survived for almost a century in this competitive footwear industry. They have evolved with the trends and demand, and yet still remained true to their tradition and craftsmanship.
There is no one pair of shoes that is right for you. Rather, we have seen countless of examples where people even buy multiple versions of the same model, just to get them in different colors as well. So think about the purpose of this shoe, the setting you'll be wearing it in, and how much money you are willing to spend on it.
Ultimately, when you are buying footwear by this brand, you are buying high quality and durability. Whatever decision you make, you can't choose wrong, as the shoe will ensure your utmost comfort, and will wear well over time, with minimal effort on your part.
Criteria For Evaluation

Collections and Patents
While their shoes are undoubtedly fashion forward and following all the current trends, their design is not the main reason this company has been a customer favorite for so long. Rather, the brand has this indispensable quality to innovate, to constantly work towards new construction methods and engineering solutions to satisfy their consumers.
Several different collections and patents were born out of that constant development, out of that aspiration to be ahead of the curve. Here, we have decided to categorize them and describe them a little, in hopes of helping you choose the best shoe for you.
Grand
In our list, we have mentioned the term 'Grand.OS technology' many times. This operating system, as the brand calls it, has been designed to provide the ultimate comfort to the wearer, and is based on three core principles:
Adaptive Flexibility: Grand.OS offers adaptive flexibility and aims to mimic the natural movement of the foot. With fewer parts, Grand.OS shoes also have fewer seams, which results in a natural, relaxed body of the shoe that feels nearly nonexistent.
[space]
Astonishingly Lightweight: Taking cues from the earliest brogues, which were perforated to allow water drainage during long walks along the sodden bogs of Scotland, the Grand.OS shoe also has perforations in its design. It is surprisingly lightweight, rivaling footwear once reserved for long distance runners.
[space]

Responsive Cushioning: The responsive cushioning of the Grand.OS rebounds with each step, helping your feet to have the same pain-free, satisfying feeling at the end of each day as at the beginning.
The Grand collection has many versions and varieties – Grandevolution, Grandmotion, Grandpro, Originalgrand – all the way to the most famous ZeroGrand, and it's most recent update – the 2.ZeroGrand. This collection is stock full of modern oxfords, sneakers, and boots, all equipped with the Grand.OS technology to deliver true all-day comfort.
Pinch
As opposed to the Grand collection, which focuses on the practical, the structure and the engineering of the shoe – though that is not to say that style suffers in any way – the Pinch collection is a nod to heritage and lux living. For decades the company has perfected its craftsmanship of the moccasin and brought forth countless models of this everyday, casual and yet sophisticated shoe.
Pinch moccasins come in all shapes and sizes, for all genders and ages. They are handcrafted and carefully sewn on the brand's trademark Pinch lasts, and are a guarantee of comfort – featuring the Grand.OS technology – of class, and durability.
Stitchlite – Stitchlite is a way of constructing the upper of the shoe out of engineered knit and adding ridiculously comfortable underfoot cushioning. The knit upper is radically lightweight, with the stitch design and the Grand.OS energy foam keeping feet light and free, and also zonally constructed for maximum airflow and support. You will feel cool, your feet won't sweat and there will be no unpleasant odors!


What's more, Stitchlite shoes are easily packable, so you can take them wherever you go without sacrificing space, and they are easy to care for. Just dab with a wet cloth and some detergent to keep your shoes looking clean and fresh.

Materials
Aside from their original designs and constructions, these shoes are also known for using only the highest quality materials for their products. You must have noticed on our list, that there are no shoes made out of synthetic materials – at least for the uppers – and every fabric is carefully chosen for its specific characteristics and purpose.
Before choosing the perfect shoe for you, it would be best to familiarize yourself with these materials and decide which will work best for you and which will help you get the most out of your footwear.
Leather:

The ultimate natural material. While not animal-friendly, leather has been around as a material of choice for millennia. The reason it is so popular for shoes is that it is flexible and yet durable, able to shape to the contours of your foot and resistant to wears and tears.


Leather – and suede, which is leather with a napped finish – also adds that luxe touch to the appearance of the shoe, and while synthetic leathers can come close, they can never exactly match that level of elegance and refinement.
[space]

EVA: Ethylene vinyl acetate is used for middle soles of shoe parts, outsoles and insoles of sports shoes, and also soles for flip-flops and slippers.
It is a highly shock absorbing material, as well as water and corrosion resistant. EVA offers ease of processing during manufacture, is anti-vibrant, and provides good insulation against cold temperatures. Outsoles made out of EVA are also the lightest out of all types of outsoles.
[space]
PU: Polyurethane midsoles, footbeds, and upper cushioning parts are popular for heavy duty hiking shoes and work boots. This material has similar properties to EVA, though it is more elastic and bendable. The only drawback is that it can be heavier than EVA.
[space]

Rubber:

Rubber is a material commonly used for outsoles, especially for sports shoes, where it is important to have good traction and slip resistance.




Unlike EVA, rubber doesn't deform easily, provides better grip, and is quite stiff and sturdy.




However, one downside when it comes to rubber is that it is easily wearable.
Of course, this brand's shoes have not been designed with professional sports in mind. You don't have to waste too much of your breath worrying about the right or wrong material since it won't make or break your personal records. Just keep in mind how long you intend to wear the shoes for, if you'll be expected to cover long distances, if you'll be standing, or even dancing during that time, and choose the materials accordingly.

Frequently Asked Questions

Q: Which of their shoes have Nike Air technology?
A: Maybe it will come as a surprise, but Cole Haan was actually owned by Nike Inc. for years. During this time, the sports company has woven technology from its athletic footwear into their lines as well, most notably in shoes such as the LunarGrand, the Franklin Wingtip, the Air Rhone Boot and the Dorian Waterproof Boot.
However, in 2012, Nike Inc. sold its Cole Haan unit, and since then has begun the process of separating their Nike technologies from the brand. It still remains to be seen whether some Nike features will stay behind in their shoes and which ones, or if maybe all of them will continue forward Nike-less.

Q: What is Made in Main?
A: Made in Main is a limited edition collection which represents a homecoming for the brand. Shoes from this collection are handcrafted in Lewiston, ME, and each pair goes through a long, meticulous process of production. One shoe alone requires five different artisans working on it, each with their own unique skillsets. It can take up 30 hours to produce one pair of shoes, ending with overnight drying to secure the shape and structure. From the first cut to brush to stitching, every step of this process meets the brand's highest standards.

Q: Do their shoes run true to size?
A: Now this has been the subject of some debate. In the past, their shoes used to run mostly true to size, and if you got one model in one size, you could be certain any other model in the same size would fit you.
Recently, however, the sizes seem to be a bit all over the place, and the same rule doesn't apply. It is always best to measure your foot and find a chart of which measurements correspond to which of the brand's sizes so that you don't accidentally order the wrong one.
Q: How do I clean my shoes by this brand?
A: This would largely depend on the material the shoe is made of. Is it leather, suede, Stitchlite? The brand offers a wide array of cleaning products for each of these materials on their official website, and perhaps your best bet would be to check those out and choose the right cleaning chemicals, creams, and brushes for your shoe.
Sources