Best Cole Haan Shoes Reviewed & Rated
In a Hurry? Editors choice:
Test Winner: Stitchlite

Cole Haan is a footwear brand for men and women, originating from Chicago. For ninety years this company has been a symbol of high-quality craftsmanship, of ingeniously designed comfort technology, and timeless, effortless style.

It was founded by Trafton Cole and Eddie Haan in 1928 and it was geared only towards footwear for men. In their own words, these two gentlemen have resolved to make "good goods and nothing but good goods." Today, they continue their tradition, forever inspired by their entrepreneurial spirit and timeless vision. Since those first years, the brand has expanded and is now a leading distributor of not only footwear, but also a variety of other clothing and accessory items.
Standout Picks
Criteria Used for Evaluation
Top 10 Picks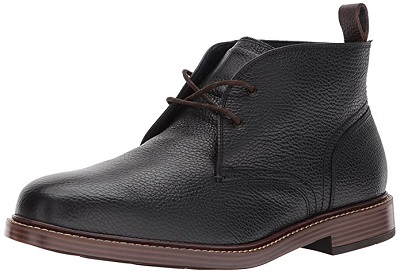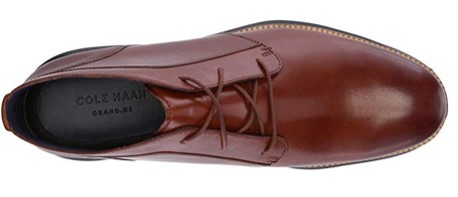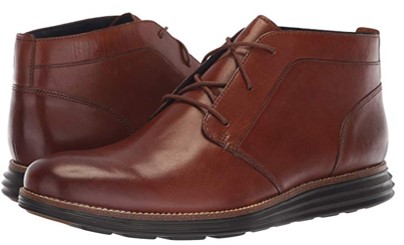 The Grand is a classic chukka boot, though combined with some of the brand's trademark engineering touches. It is ankle-high, made out of leather, and features an open-lacing closure with two pairs of eyelets. Its heel and sole edge are veneered for that classic, timeless look, and its outsole is cored out and filled with Grand.OS technology for maximum comfort. They are solid but elegant, and thanks to their pebble grain texture they can be worn both as dressy or casual.
The main purpose of boots is to wear them in bad weather. Rain, mud, snow even… The Grand is perfectly equipped to help you deal with all conditions with its cored outsole, which increases traction and prevents slipping.
The benefit of natural materials in shoe construction is that they are not only durable but exceptionally malleable as well. The leather upper of the Grand will take the form of your foot over time, and this shoe will become the most comfortable boot you have ever worn. Compared to other shoes on this list, the Grand is neither cheap nor too expensive. It is a fine boot, elegant, comfortable and yet sturdy at the same time, and it will serve you well. We see no reason why you shouldn't get it!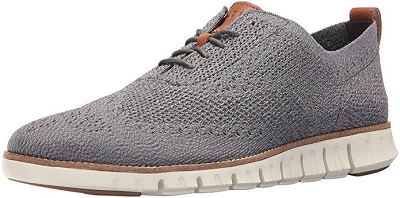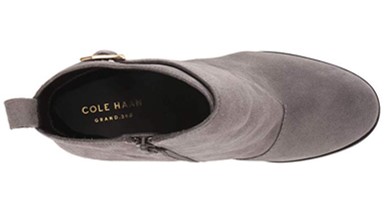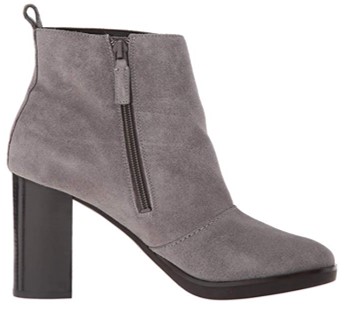 In case you were wondering if that is an oxford made out of jersey knit - that is exactly what it is. But, at the same time, the Stitchlite is so much more than that. Its upper is made out of stretch knit, and it comes with Grand.OS technology for the brand's patented cushioning. The forefoot and heel are outfitted with rubber pods, for increased traction and skid resistance. The Stitchlite is the ultimate dress shoe for those of us who have spent most of our lives in sneakers.
The woven materials of the Stitchlite and precision construction promote airflow and cooling, while the finished jersey stitch in the topline area allows ease of entry. What's more, the tight knitting in the forefoot improves lateral stability in your step.
The Stitchlite is equipped with anatomically-contoured energy foam sock liner cushions which support even weight distribution over the surface of the shoe. In short, you will hardly find a shoe more comfortable than this one. We are not going to lie - the Stitchlite is the most expensive shoe on our list. It is a staple, a trademark of the brand, and sought after all over the world. You won't find a more original shoe than this, but it does come with a higher cost.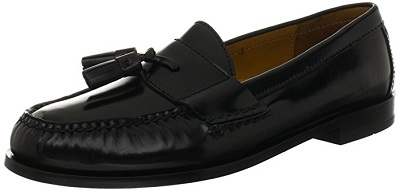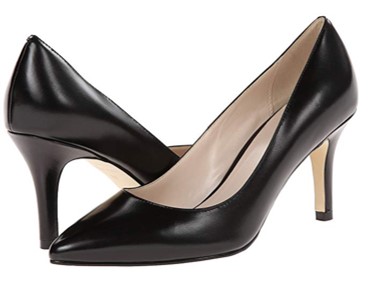 What is exceptional about the Pinch Tassel is that it is sewn on by hand, using the brand's legendary Pinch moccasin last. This slip-on shoe is a classic, with a polished look that goes well with everything from casual to formal wear. It has a stylish full leather sole, a combination stacked leather heel, and a leather sock lining. The tassel detailing is there for a hint of whimsy, to complete this traditional loafer and make it everyone's favorite.
The padded fully leather sock lining adds softness to the Pinch Tassel and makes it comfortable enough to wear without socks. It won't cause your feet to sweat or create any unpleasant odors!
As we have already mentioned, the Pinch Tassel is sewn on by hand, on the brand's Pinch moccasin last. This method of construction has a long-standing tradition and offers a guarantee of quality and design for every produced shoe.. This shoe has been designed with elegance and comfort in mind, and painstakingly constructed to ensure the highest quality - everything a dapper gentleman needs.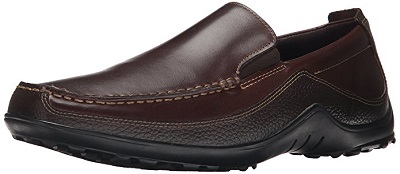 This luxuriously casual loafer is crafted with a sophisticated leather upper and has a sports-inspired design and a flexible construction. The Tucker is a refined shoe with that vintage appeal and is engineered with twin gore panels, as well as a fully padded sockliner and rubber outsole. Whether for every day, or for a breath of informality in an otherwise classy event, this slip-on shoe will not let you down.
Not only do twin gores in the Tucker enable you to slip in an out of the shoe without any problems, they also provide you with the perfect fit. Thanks to the elastic bands, you don't have to worry if your foot is too wide or too narrow for this dashing loafer.
The curious thing about the design of the Tucker is that its silhouette is inspired by sports shoes, and as such, it is constructed out of lightweight, flexible materials. The brand doesn't skimp on quality, however, as this shoe is also durable, thanks to its fully rubber sole. Made out of only the finest materials, and fully engineered with the customer's comfort and fit in mind, the Tucker is surprisingly not as expensive as one would expect. It sits comfortably in the mid-range, and if you're looking for a casual yet classy shoe for those long walks by the lake, this is the perfect one for you.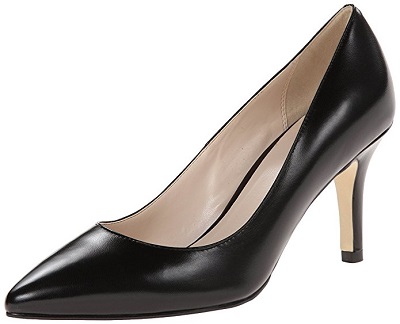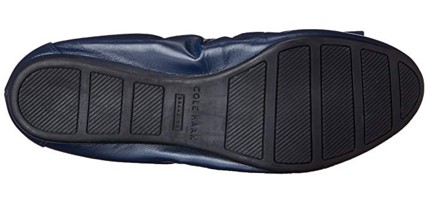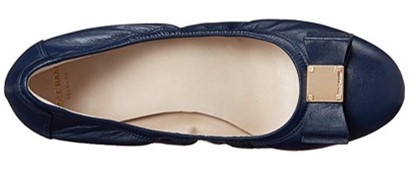 Now, this is a shoe destined to become a staple in anyone's wardrobe. The Juliana is a refined, pointy-toe pump engineered for flexibility and designed with a dual compound cushioning system for traction and energy return. This lightweight and yet stylish shoe reflects the best out of the brand's Grand.OS technology - comfort without compromise. A three-inch heel and a leather sole complete the look of this timeless basic pump.
What many people don't know is that this brand's shoes feature some of Nike's most iconic innovations, such as the Nike Air technology. While you're not expected to jog or play ball in the Juliana, this feature allows you to stay on your feet all day without the slightest discomfort.
The leather sole of the Juliana is ideal as it molds to your foot over time, increasing the comfort level. The rubber forepart of the sole is there to provide sure footing and prevent you from skidding or slipping on any type of ground. This is truly a pump which is suitable for any occasion - even the most formal ones - and with every outfit. It is defined by its simplicity and clean lines, and all the extra features of comfort, breathability, and functionality are certainly worth the price.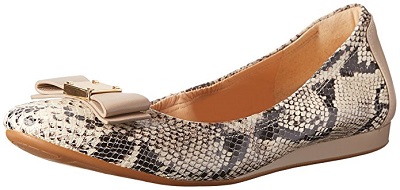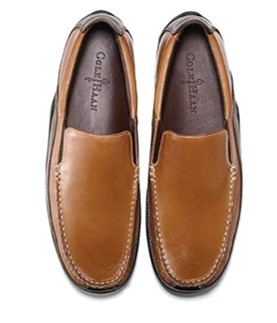 We have yet to see a cuter pair of flats than the Tali Ballet Flat. Its feminine silhouette is adorned with a bow but supported with the brand's signature hardware in the leather upper. The sole of this shoe sports a half-inch micro wedge - maybe not making it exactly a flat, but hey - and a footbed padded with Grand.OS technology. These go great with slim-fit trousers and a blouse for work, or skinny jeans and a soft knit sweater for casual wear.
The Tali comes with a PU (polyurethane) midsole. This material is highly durable and doesn't flatten or compress over time - which is why it is widely used for sports shoes and military boots alike.
As most - if not all - shoes by this brand, the Tali Ballet Flat has all the flexibility, breathability and cushioning of Grand.OS technology, only in this case it is coupled with a smooth leather upper, and a fully padded leather sock lining. Compared to other ballet flats on the market, from lesser-known brand names, you might think that the Tali Ballet Flat is a bit expensive. However, we are here to tell you that this sweet, romantic shoe is incredibly long-lasting, and comfort personified, meaning that you won't regret a single cent you give for it.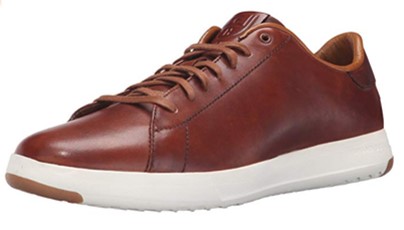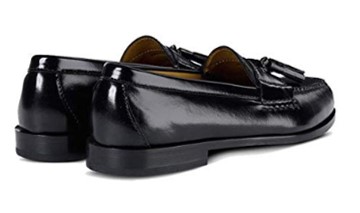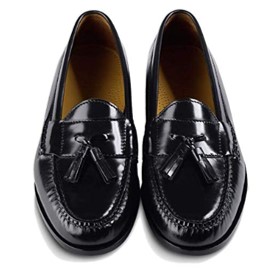 Get ready to rule the court in the GrandPro Tennis Sneaker. The footwear company itself claims that this sneaker was born from a simple ethos: everything you need, and everything you don't. This means that the brand has eliminated all of the unnecessary weight of traditional court shoes without sacrificing the Grand.OS staples of flexibility, cushioning and ergonomics. The GrandPro also has minimalist tone stitching, an EVA outsole and rubber pods for superior traction.
The GrandPro Tennis Sneaker is a shockingly light shoe - only 8.8 ounces - that you have to feel to believe. Not only will it up your game in terms of style, but it also won't drag you down if you're just looking for a simple, casual pair of shoes for long-distance walking.
EVA or ethylene vinyl acetate is one of the best shock absorption materials available today. It is also the lightest out of all outsoles, as well as water resistant, corrosion resistant and provides excellent thermal insulation. It is indeed a staggeringly lightweight shoe with added comfort and a timeless, minimalist design, however, it lacks arch support. If this is important to you, it might be wiser to invest your money in a pair of shoes that will be just as comfortable but will have this added feature as well.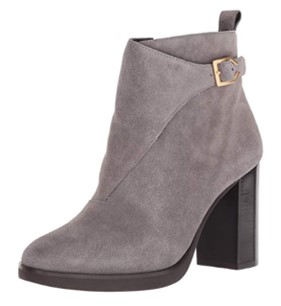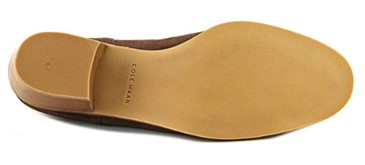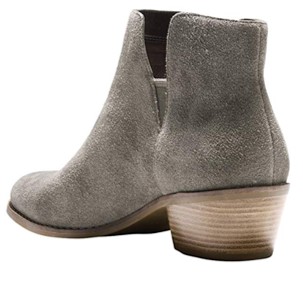 This stylish ankle boot creates a cozy look with its wrap around upper and buckle closure, reminding us of cool fall weather and scarf blankets. The Harrington is constructed from suede, giving a texture soft look, with a modest heel height. It's great for office attire, but also for evenings out on the town. Options available include neutral colors, ideal for pairing with anything in your wardrobe, while its rubber sole helps keep traction on surfaces.
The Harrington measures about 9 inches at the opening, great for anyone with larger ankles or calves. It has an inside zipper to help with easy access, and a pull tab at the heel for assistance. Inside, you'll find a cushioned fabric lining, padded for your comfort when walking about or standing, and to help keep your feet dry. The rubber sole provides a pattern tread that helps with slippage during wet conditions or polished office floors.
What we love so much about this boot is its style however! A suede panel wraps around from the inside of the boot similar to throwing a fall scarf over your shoulder, and has a buckle detail for an accent closure. An almond toe gives it that upscale appeal without discomfort, and modest heel height adds a boost without being unstable. Chunky heel helps with stability as well, making it great for running about town or from meeting to meeting.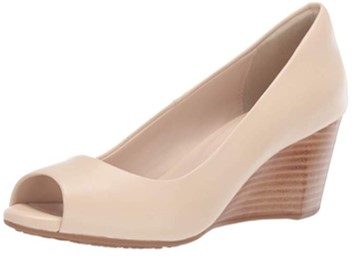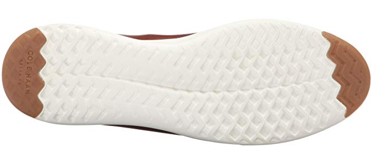 Cole Haan created a functional, versatile, and fashionable pair of wedges with the Sadie Open Toe Wedge. And, with OS Cole Haan technology to help make this pair even more comfortable and padded, returning energy to you with each step and reducing foot fatigue. Add to this the stylish look and appeal of an open toe wedge, and you have pair of business or dress shoes you can wear all day from the office to the party. With a few color options out there in neutrals like tan and black, you can find one suitable for all your wardrobe needs.
The Sadie Open Toe Wedge was constructed with 100% leather uppers, which give it a durable aspect so you can wear for years to come. Leather protectant sprays can help protect it even further from liquid stains or water and will make it easier to clean with a simple wipe. Inside you have a padded liner giving it a plush on-foot feel. The stacked wedge measures just over 2 inches, which gives a modest boost in height, but also make them easier to walk in and more stable than stilettos.
But what about those slippery office floors? The bottom of this pretty little wedge lies rubber sole, with specific traction patterns to help maintain grip on tiles, uneven pavement, or the occasional wet weather. Grooves lie at the heel of the sole, while a grippy lug pattern lies at the forefoot. It's one pair for your collection if you're in need of a versatile office shoe.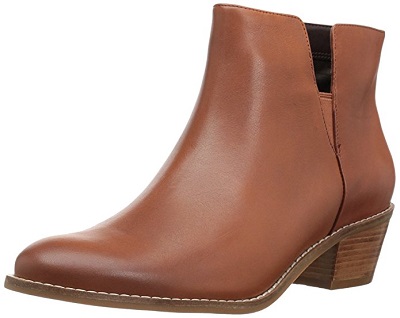 The Abbot is a cowgirl inspired, urban ankle boot crafted in rich leather. Dual side cutouts add the perfect amount of edgy flair, and a 1.75 inch stacked heel is there to provide you with the necessary all-day comfort. Of course, this boot comes with the ever-present Grand.OS technology which makes this brand's shoes a synonym for comfort. The Abbot is chic, practical, and will help you wrangle the American frontier while looking fashionable at the same time.
The upper of the Abbot is constructed out of smooth leather for that sophisticated finish, and it features side gores for easy entry. No intricate lacing or unreliable zippers! Getting in and out of a shoe has never been so quick.
Not only is the Abbot outfitted with the lightweight, breathable, cushioned Grand.OS technology, but it also has a short, stacked heel, which adds stability and support to your step. No wobbly ankles or unsteady movements - with this heel you don't have to worry about stumbling any time soon. We have yet to find a more stylish cowgirl-chic boot, which is also this comfortable and this resistant to wear and tear, and thus we consider it a good investment, regardless of the price range.

Subscribe to our Newsletter