Best Lightweight Boots Reviewed & Rated
last updated
Jul 18, 2019
Boots are, first and foremost, designed with protection in mind, and weight and comfort are usually secondary properties. Whether you are looking for a work boot, an equestrian, a hiker or a winter boot, you may have already resigned that your chosen option will be heavy. But that doesn't have to be the case. More and more, manufacturers are looking for smart ways to take the weight out of boots, making them protective and non-fatiguing at the same time. They are helped in this regard by the development of lighter but tough materials that can replace traditional, heavier components.
Lightweight boots can be used for many different activities such as work, hiking, or casual everyday wear. We've compiled the top ten lightweight boots below to help you choose one perfect for you!
In a Hurry? The test winner after 16 hrs of research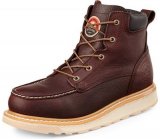 Irish Setter Ashby
Why is it better?
Durable Leather Upper
Made in the USA
Heat Resistant
Electrical Hazard Safety
Waterproof
In a
Hurry? Editors choice: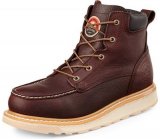 Test Winner: Irish Setter Ashby

18
Researched Sources
1840
Reviews Considered
16
Hours Researching
19
Products Evaluated
Weight
Shock Absorption
Support
Protection
Durability
By Default
In Depth Review Top 10
Irish Setter Ashby
Merrell Moab 2
Asolo Falcon GV
Bates Tactical Sport Side Zip
Thursday Boot Company Captain
5.11 Tactical Taclite
Hi-Tec Logan
Salomon X Ultra 3
Danner Tachyon 8" Duty
Wolverine Raider
Table of contents
Criteria Used for Evaluation
Expert Interviews & Opinions
Other Factors to Consider
Frequently Asked Questions
Sources
Criteria Used for Evaluation


Weight
Weight is obviously the most important factor when choosing a lightweight boot because it needs to be light enough to allow for great mobility, while not being too cumbersome when used on a day to day basis. There are many advantages to having a low weight boot – mobility and flexibility being something that you don't usually get when purchasing a full-size model. Lighter boots, in general, are usually more low profile, allowing for fantastic all-around versatility which makes them an excellent choice for working as well as recreation.
Boots, of course, come in many form factors, and if you may have noticed, some of the items on this list of lightweight boots can be as low as 18 ounces and as high as around 28 ounces.
17-22 Ounces:
These are going to be your lightest options available, usually having features tailored more towards comfort and mobility. Often mesh and lightweight leather materials are going to be used on these types of lightweight boots. In addition to feather like materials, designs that ease the user's experience are often going to be implemented as well. Ultimately, boots of this caliber are designed for lighter workloads typically being used for recreational activities such as hiking. Lighter boots, due to their mobility, make a great work and day to day boot wear, just without as much durability.
23-30 Ounces:
Boots on the higher end in terms of weight are going to still be light enough to allow for more mobility than your average boot, but will, however, be a bit more durable, and pack a bit more of a punch when wearing. The Merrell MOAB 2, for example, features a waterproof build mixed with a bit of leather and mesh to continue being fairly light, providing a nice medium between super lightweight and super heavy, a great option for hunters and hikers. In the end, that's what these high weighted boots are for; to provide extra options for those looking for a more reliable boot, while still being able to be multipurpose and long-lasting.


Shock Absorption
One of the most common materials used in boots is leather, seeing that it's a durable option that provides a good amount of protection. However, it's also a heavy material that may weigh you down, especially if you're hiking, or standing for long periods at a time.
When making footwear that weighs less than its traditional counterparts, manufacturers will often turn to newly developed materials that are less bulky, while still providing similar aspects as their traditional equals. So, just as athletic footwear has moved from leather and rubber towards mesh, knit and foam, a similar tendency is evident in lightweight boots as well.
And while the most obvious effect of this is a lower weight, there's one more important aspect to consider, and that's shock absorption or cushioning. Footwear that uses materials such as PU, blown rubber, EVA foam or even air cushions will help protect your muscles and joints from the shock generated upon impact, lessening the amount of pain and fatigue you may be feeling at the end of the day.
Furthermore, shock absorption is crucial in a lightweight boot for those who stand and walk on hard surfaces such as concrete, as these are unforgiving towards the body, and can often lead to either stress injuries, or overall discomfort.
You can add some shock absorption to any pair of lightweight boots by inserting some new insoles. Though this may add some weight overall, a cushioned feeling underfoot can actually prevent fatigue, muscle and joint pain, making it a good choice in the long run. For the best shock absorbing insoles, you can check out this guide that lists our top ten choices.


Support
Whether you suffer from a preexisting condition such as flat feet, low arches or heel spurs, or just want to prevent them, you need to look for lightweight boots that holds your foot in the most optimal way in order to ensure proper alignment.
Most often, you will hear of manufacturers talking about arch support, which, in fact, is the most important type of support you should be looking into. As the arch of your foot is your natural cushioning system, a shoe that makes it work overtime will not be a good choice in the long run. Not only can it worsen existing conditions, but it can even create new ones, making you unable to walk until you've healed enough.
A lightweight boot with the right amount of support in the arch will ensure that your feet are neutrally aligned, meaning that you aren't overpronating or underpronating (and thus putting unnecessary stress on certain parts of your foot, as well as your ankles, knees, hips and back). Furthermore, it can help alleviate pain for those who are already suffering from some of the conditions mentioned above.
Furthermore, to get the best amount of support, you should look at the heel of your footwear or lightweight boots, which needs to fit you snugly, locking you in to prevent any excess movement. Additionally, the upper needs to be snug, keeping the shoe securely on your foot. Just make sure it isn't constricting your movement, which can have some harmful effects on your foot health.


Protection
Chances are, you are purchasing lightweight boots to wear to work, in which case, protection is of the utmost importance, especially if you have a job that takes place in a hazardous environment.
Traction
The most basic type of protection your footwear will provide you with is that of surface grip. Although you may not work as a roofer, you will still want a shoe that won't let you slip and injure yourself. When shopping for lightweight boots, make sure to consider the outsole material and traction pattern. If you plan on wearing them in rain, snow or ice, look for materials that'll stand up to these conditions. If you often walk on concrete, invest in abrasion resistant footwear. If you often find yourself walking on slick surfaces such as hardwood or tile, make sure to go with a non-slip model.
Upper Materials
While you may be looking to buy lightweight boots you can walk to your office in, in which case a simple leather style with some amount of insulation will work, it's also possible that you will be working in a setting that may have falling objects, high temperatures, or that you're traversing through nature where you'll be expected to cross creeks or sharp rocks. No matter which of these scenarios describes you the best, ensure that you don't skimp on the protective features of your shoes. These may include steel toes, waterproofing, drainage vents, or just a simple toe bumper that'll protect you from a broken toe on your week long camping trip.


Durability
Last but not least, a pair of mid or high shoes will cost considerably more than a simple pair of sneakers or Oxfords, which is why you want to get the best possible value for your investment. All models of lightweight boots on this list were chosen because they perform well in terms of durability, and depending on the type of use they're intended for (and how much you adhere to this type of use), some may even last you for decades.
When it comes to determining whether a pair of shoes are worth investing in, you need to consider the quality of materials used, the construction (Goodyear welt, cement construction, stitched), the outsole and midsole material, as well as removable and replaceable parts. Of course, some will argue that lightweight materials lack in durability, which may sometimes be the case, but with proper care, you can avoid your favorite lightweight boots from becoming ruined prematurely.
Overall, the best way to make your footwear last longer is to wear it in appropriate conditions. If you want your leather brogues to stay looking sharp, you should not wear them hiking. It's as simple as that.
Another thing you will need to set some time aside for is maintenance. There are several easy things you can do to prolong the lifespan of your favorite lightweight boots, and one of those is proper, regular cleaning and conditioning. Additionally, it is advised that you dry your lightweight boots thoroughly between uses, seeing that moisture almost always leads to material deterioration, or the development of bacteria that may cause foot health issues or shoe odor.
Expert Interviews & Opinions
Most Important Criteria
(According to our experts opinion)
Experts Opinion
Editors Opinion
Users Opinion
By Default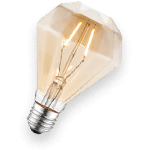 How Do You Plan To Use Your Boots?
When thinking about purchasing a pair of lighter boots, years ago, this may have meant sacrificing protective elements of the boot design and materials, but not in this day and age. With ever evolving materials such as EVA, synthetics rubbers, Gore-Tex, even fabric weaves, modern day technology aides to make our footwear functional and protective.
When you think about your next pair, consider if mobility is more important than thicker protective layers as this could impact the weight of the boot. For example, many construction work sites requiring safety toes utilize boots with steel toe protection, but lighter composite toe boots can be just as effective. These kinds of boots however, may not make the best hiking boots for rucking 20+ miles. In that case, you'd look for something with a bit more flexibility and give to help aid natural walking movement without undue exertion.
Other Factors to Consider


Bottom Line
Purchasing a pair of lightweight boots is not an easy undertaking, considering the very nature of this type of footwear. The task becomes even more complicated if your requirements are such that you need special features including water protection, a safety toe, metatarsal guard, stability or shock absorbing features. Each of these features requires additional materials, and they can quickly add up, creating bulk and weight which you wanted to get rid of in the first place.
Another thing to consider is that the higher the shaft is on your boot, the more likely it is to weigh more than its low top counterparts. If you're only focused on weight, then you're automatically going to have a considerably wider selection of models available to you, as you can opt for desert and ankle boot models that use less material. Another thing that can drastically lower the weight of your footwear is the outsole - some models even come with EVA outsoles that are cushioning and extremely light (like what you'd get on a pair of sneakers), but they do have the downside of not lasting too long.
The lightest pairs of boots on this list are those that are made with textile or mesh uppers. Their greatest benefit is the fact that they're breathable, but, unfortunately, they don't really offer enough protection for situations such as work, cold weather or humid environments. And while manufacturers are constantly coming up with new tech that is meant to shave off a few grams, this tech often comes at high prices that not everyone can afford.
In the end, the best way to ensure you're happy with your purchase is to invest in a quality product, that offers you all the protection you need. Even if the model is slightly heavier than what you were looking for, you can make up for the fatigue through investing in a good pair of shock absorbing insoles, which can go a long way in providing you with the comfort you may be lacking with your current pair.
Frequently Asked Questions
q:

How do I know which boots to choose from?

a:

Depending on what you're going to be using the boots for will generally determine what boot you should get. For the most part, all of the boots on this list are suitable for all types of activities due to their lightweight build. Additional safety and waterproofing features are what you should shoot for if your looking for a hiking boot as those will be more durable.
q:

How do I get a proper fit?

a:

Your boots should generally be the same size as your regular shoes, however, you may want to consider getting half a size up if you plan on wearing heavier socks with them.
q:

What are the benefits/differences of different boot heights?

a:

Getting a higher raised boot provides better ankle support when on foot. Generally the higher they are the more ankle support provided. Lower cut boots will be lighter, as there is less material required.
q:

How do I make my boots last longer?

a:

We have another buying guide on leather polishes that you can check out by clicking here. Most of the shoes on this list are composed of leather so choosing a nice shoe polish will ensure a healthy and long-lasting shoe.
q:

What is a steel toe?

a:

A steel toe is a steel cap that is built into the end of the boot that is added to provided protection for the wearer's toes. Almost every boot on this list has one, being a great safety feature. Composite toes, in addition, are essentially the exact same thing but being lighter in weight as they are not made from steel.