Best Shoes for Working Out at a Gym Reviewed
last updated:
Apr 02, 2020
So you're motivated to go to the gym! That's great! Whether you work out 5 times a week or you're just getting back in shape, gym workouts are a great way to get exercise and keep you at your healthiest, happiest self. Whether you're new to the weights or a workout beast, you want to have a good pair of gym shoes. Two pairs, if your workouts are regular so that you can air them out in between exercise time. A good pair of workout shoes doesn't have to be expensive but should be able to handle the type of workout you're into.
We've collected 10 of the best designs for a great all-around workout. They'll handle some weights, some cardio, some high-intensity (or low, it's all up to you) classes, some high-impact (or modified) work. Get ready to meet your new favorite pair of exercise shoes!
In a Hurry? The test winner after 6 hrs of research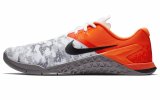 Nike Metcon 4 XD
Why is it better?
Nike Air Cushioning
Outer Cage for Lockdown
Elastic Heel Strap
Moisture-Wicking Lining
In a
Hurry? Editors choice: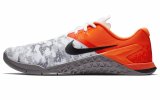 Test Winner: Nike Metcon 4 XD

4
Researched Sources
15703
Reviews Considered
6
Hours Researching
10
Products Evaluated
Support
Weight
Midsole
Shock Absorption
Comfort
By Default
Best Gym Shoes & Sneakers in 2020
Criteria Used for Evaluation


Support
The gym is one of those places where stability makes the difference between optimal performance and a sloppy, hazardous one. No matter the type of training you've undertaken, you can't afford exercise shoes that fail to hold a stable position under tension.

A design's stability depends on several factors. For example, adequate support is critical to executing the proper form of an exercise while remaining steady. A stable midsole is also important for this purpose.

A supportive option prevents your feet from assuming unnatural positions or overpronating. Of course, it goes without saying that you should definitely be familiar with the exercises you're performing and watch your form at all times, but sometimes we all need a little extra help in the form of supportive footwear.

Different disciplines call for different levels of support. Weight training may require more support and stability than CrossFit, which requires more than light training on weight machines or a stationary bike.
When choosing a pair of gym shoes, consider their purpose and what you plan to focus on during your workouts. If you're only interested in weight training, for example, check out our list of the best options for weight training. If you're interested in a general workout, each of the items we've talked about here will provide just the right amount of support that you want or need.

When looking for stability and support, it is also important to consider whether or not you suffer from any foot-related ailments. For example, people with flat feet need stiffer gym workout shoes which provide great stability through the sole, while those with high arches need a more cushioned option that is flexible and will not rub against the tops of the feet.

It would be wise to answer all of these questions - about the exercise type and the condition of your feet - before you commit to a type of support that will suit you.


Weight
Generally, footwear manufacturers opt for a lighter design even for casual options. There's a pretty simple reason behind this: the lighter the shoe, the less effort is required to move it. The exercise involves much more movement than casual wear, so it's expected that footwear meant for aerobic purposes is lighter.

Now, not all of the gym shoes we've talked about are designed for aerobics.
Powerlifting footwear, for example, doesn't need to be as light as CrossFit options. They're engineered for very specific movements and may not require as much minimalism.
Gym workout shoes meant for aerobic movements must have a design optimized to offer the best performance at the lowest weight. However, you should never give up weight if it also means giving up other important performance factors, like safety, protection, stability, or cushioning.

Too much minimalism can affect the ability of a design to deal with the tension of heavyweight training, for example, which will result in much quicker deterioration (or even failure during training).

Look for midsoles that are made of lightweight material but can still stand up to the work you intend to use it for. Look for uppers that are also lightweight but have features that improve fit and stability without the bulk. And remember, the more weight and impact you intend the gym sneakers to withstand, the heavier they may need to be.


Midsole
Midsoles often define the kind of activity gym shoes are suitable for. In running or CrossFit options, for example, the main function of a midsole is to absorb shock and reduce the oscillation of both muscles and bones.

When looking for gym sneakers for indoor workouts, you must look for a midsole that is suitable for the exercises you'll perform. You may get away with hitting the gym in running shoes, but this may be a terrible idea both for your performance and the sneakers if your focus is weight training.
Your gym workout shoes must have a midsole that can endure the kind of training you're enduring. Not only for the sake of performance quality but also the durability of your footwear and the health of your feet.

Weightlifting with footwear that lacks a strong midsole is possibly the worst thing you can do when it comes to indoor workouts. An option that is not designed to deal with weight training will fail to control all the force generated by the weight you're training with.
This comes with several consequences. If your training involves working with significant weight, consider purchasing a pair of weight training exercise shoes for that aspect of your workout.


Shock Absorption
If you're planning to do any training at all, whether it's aerobic or anaerobic, you want gym shoes that can deal with the shock. However, aerobic exercises and anaerobic exercises generate different types of shock, and it's important to know what kind of absorption you need. For the purposes of our list, we're dealing with both impact shock and lower end compression shock from weight training.

High-impact exercises are those in which your feet consistently strike the surface, applying force against the ground rather than just standing on it. Exercises like jumping jacks, rope jumps, sprints, and box jumps produce a lot of impact energy. There are two key things to consider in these types of exercise: the force of each impact and the continuity or persistence of it.

Jumping from an elevated surface and landing on your feet will generate a larger amount of force than running. However, running is more consistent; the impact is not as strong, but it happens more frequently. Before buying the best workout shoes, you should consider both the impact force and impact intensity of the exercise you're planning on performing.

Exercises with weight rarely involve high-impact motions, as motions like jumping, running, or even walking are not normally performed with additional weight. However, this doesn't mean the midsole is not taking any shock during weightlifting – in fact, weight training demands a midsole that is compressible and can withstand compression types of shock.

For a good general workout, look for a midsole that is both impact shock absorbing and is not so soft and spongy that it cannot withstand moderate amounts of compression shock.


Comfort
This is possibly the most underestimated feature of all footwear in general, including gym workout shoes. When it comes to performance designs, the golden rule is pretty basic: you can't perform properly when using uncomfortable shoes. It's as simple as that.

The problem with comfort is that it depends on several features. However, the absence of one of these features is more than enough to make a design uncomfortable not to be suitable for performance.

In some cases, casual footwear with poor comfort can still be wearable, although we don't recommend wearing uncomfortable designs at all. Aside from simply being annoying, these discomforts often represent a defect of the shoe that may be harming your feet, which is why you should never ignore the comfort of the footwear.

You should always keep in mind that gym exercise shoes (and any performance sneaker for that matter) are very different from casual footwear in basically all aspects.
Unlike casual footwear, you most likely won't be able to force yourself into uncomfortable gym shoes. While you may physically be able to slip into the sneakers, you probably won't be able to complete your workout routine in them, and you may injure yourself trying. Discomfort is a clear sign that something is wrong with the design.

The best options are those that provide you with adequate features for the exercise you practice while still being comfortable. Regardless of your personal preferences, design should come with the following comfort features: breathability, cushioning, comfortable materials, and flexibility.
When we were assessing different gym sneakers, we carefully looked at an assortment of comfort features, including EVA foam midsoles, padded heel support, foam-infused uppers, and even wider-toe boxes. There are so many different ways that a manufacturer can achieve comfort – it's just important to make sure you purchase a product with one of these features that suits your needs.
Expert Interviews & Opinions
Most Important Criteria
(According to our experts opinion)
Experts Opinion
Editors Opinion
Users Opinion
By Default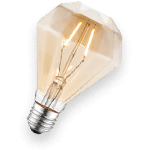 Beginner Tips At The Gym
You've decided to join a gym-congratulations! You're on your way to a healthier, more vibrant you.
When you're just starting out into a workout, ease into activities that your body may not be accustomed to, in order to prevent injury, as well as give your body time to build the strength and muscle memory needed to complete movements.
Weight training is great for torching calories and adding tone, while cardio can help your cardiovascular health and lose weight. Whatever your workout, make sure it's something fun that you'll enjoy, so you'll stick with it!
Gym Etiquette
Ever walk into a gym to use the equipment, and notice you have giant weights to put back before you can use the equipment? Rule of thumb-when you're done on a piece of equipment, put back any weights, and wipe it down for the next person to use it. Besides, putting on those weights and taking them off of barbells burns calories as well!
Other Factors to Consider


Traction
A decent grip is something that must be present in any type of design, let alone anything related to performance. With exercise shoes, the grip can be your best friend just as much as a lack of it can be your worst enemy. A sneaker that lacks a firm grip is simply not prepared to perform.

The outsole, along with the midsole, is what really determines what activities a design can perform optimally. It's safe to say that the outsole, and the outsole only, is the part of the construction responsible for the quality of traction and grip. Keep in mind that external circumstances, like the surface, play a role too – but we're talking specifically about footwear elements.

The outsole must be able to provide you with a steady performance even if it's just the forefoot that touches the surface. For this, the outsole would have to feature a certain degree of flexibility too. Additionally, the outsole should be able to engage and disengage the surface quickly with quality traction. Non-performance outsoles may slip when a sudden forceful motion is performed.

No matter how you train, how much weight you use, or what exercise you plan to do, slipping and sliding are not an option – especially if you're in a gym, where the environment includes a lot of hazardous and heavy objects that will unquestionably cause great harm to your body if you fall on them or they fall on you.


Materials
As you might imagine, exercise shoes can be designed from a wide range of materials. Now, it's important to know that each type of material has its own unique benefits and uses. The most common materials for shoes are polyester, cotton, wool, and leather. Let's go ahead and look at each in a little more detail:
Polyester: Polyester is a man-made material that is designed to be both lightweight and durable. It resists color bleeding and fading quite well, and is a comfortable material. It is also one of the most breathable synthetic materials, though it provides little warmth in colder conditions.
Cotton : Cotton is one of the most ubiquitous of materials used in all apparel, not just footwear. It provides a comfortable fit with little to no break-in necessary, as well as having better insulation than polyester while being just as breathable. It is important to note, however, that cotton has no natural weather resistance. If this is an issue for you, it's suggested to either choose a different material or consider using a weather-resistant treatment on your gym shoes.
Wool: Wool is an uncommon choice in workout shoes and is most commonly used in winter wear. It's comfortable against your skin and provides good warmth in cold conditions, so if you typically exercise outside in colder weather, wool is a material you can and should likely consider. However, wool does not offer much breathability given its strong insulation properties and is not suitable for those trying to stay away from animal-based products.
Leather: Leather is probably the oldest material used for footwear and is most commonly made from either cowskin or calfskin. One of the most durable materials used in the making of shoes, leather is sometimes seen in workout gym shoes as a result. It is also naturally water-resistant, making it good for wet conditions if you plan on being outside.
However, leather is stiffer than synthetic materials and will almost always require some breaking in, and typically it has limited breathability. Leather also tends to be more expensive than synthetics, and just like wool, it is not suitable for those trying to stay away from animal-based products.
It is important to note that there is no "best material" for exercise gym shoes, as each material poses its own set of pros and cons. Rather you should consider each one carefully, and how the properties of each material will factor into your comfort, weather conditions if you plan on being outside, and what kind of exercise you will be doing.


Bottom Line
The best gym shoes on our list are all great for an indoor workout and you are sure to find the pair that suits you and your workout plan best. You won't go wrong with the comfort, design, and traction of any of the choices.

There are options on the list for those with flat feet and those with high arches, for those that need a little more support in the midfoot and those who need flexibility.

Whether you focus on weights or prefer cardio or classes or just love to blow off some steam with a good session with the punching bag, you'll find a pair of exercise shoes that suit you while allowing you the flexibility to take advantage of all your gym has to offer.
Frequently Asked Questions
q:

What are the different types of gym shoes?

a:

The most common types of exercise shoes are aerobic designs (CrossFit, running), Olympic lifting footwear (for very specific exercises like snatches and jerks), powerlifting, and normal weight training. However, these categories may be subdivided, just like weight training shoes can be for squats, deadlifts, or just regular weight training.
q:

Are these workout shoes suitable for running?

a:

It really depends on each individual design, but we have included many options that are also suitable for running as well as for other similar aerobic exercises.
q:

Do I have to buy weightlifting footwear separately?

a:

If you're serious about your weight training, you should consider having weightlifting exercise shoes that are created specifically for the compression shock that weightlifting entails.
q:

How many pairs of gym workout shoes should I have?

a:

This is up to you. If you want to approach fitness in a professional manner, then you'll need professional equipment for each discipline (if you practice more than one). If you're getting started at the gym, we recommend you get familiarized with the environment and the discipline before you opt for a second pair of exercise shoes.
q:

How much do these shoes cost?

a:

The cost of exercise shoes depends on multiple things. For starters, the branding plays a big role, but the specification of a design is usually the determining factor. For instance, squatting footwear tends to be more expensive than the running type (assuming both have the same quality and branding).
q:

Do these exercise shoes work for CrossFit?

a:

Multiple exercise shoes on this list are suitable for CrossFit and aerobic training in general. Furthermore, if you want to incorporate heavy weight training into your CrossFit routine, a trainer designed specifically for serious CrossFit sessions would be great for you.
q:

What design of these shoes is good for high arches?

a:

When we're talking about symptoms like a high arch or flat foot, the solution does not lie in the type of shoe but rather in the type of outsole. It's hard for manufacturers to design a single sole that will fit everyone, especially those with a high arch. The most efficient solution is to acquire a pair of insoles that are suitable for your feet.
q:

Will deadlifts damage my footwear?

a:

If your exercise shoes are not meant to deal with heavy exercises, don't doubt that a fully-loaded deadlift will damage your design. However, users who are getting started at deadlifting may get away with using sneakers without breaking them (assuming they're starting to lift light) – but it's not ideal by any means.
Subscribe to our Newsletter