Best Spinning Shoes Reviewed & Rated
In a
Hurry? Editors choice: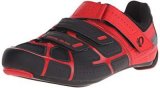 Test Winner: Pearl Izumi Select RD IV

Spin classes are becoming ever more popular for the
indoor fitness world
. Spinning is a great way to incinerate calories, build muscle, and keep your joints feeling great due to the low impact nature of this workout. It also boosts your attitude because of the exciting pace and endorphin rush you will get while your body gets a serious workout.
When seeking this type of shoe there are many things to consider, first, you need to check out what type of
cleat
you will need in your favorite gym. Cleats are extremely important and usually sold separately from your shoe. They lock the spinner's feet into position on the pedal enabling them to get a better workout by efficiently using their muscle, increasing their power, and keeping you safe. So, if you plan on going on spinning, check out the
best spin shoes for indoor cycling
.
Standout Picks
Criteria Used for Evaluation
Outsole
The outsole, or outer bottom part of the shoe, varies based off of what type of riding you are doing. Some are very versatile and can be used in many different spinning activities, while some really are meant for just one type of rider. We spent some time and looked at each type of sole, road, mountain, and indoor to find what works best in a variety of situations. The need to change up your routine is very common and if you are going to make an investment in spin shoes why not make sure it can cover everything you want to try.
Road Shoes
Firmer than all other options, road shoes are built for speed. The cleat is typically sticking out from the outside of the shoemaking walking around the gym very difficult, but also give you amazing pressure distribution and power transfer.
Road Shoes are great on the street and also great for gym performance. Keeping you performing great and crushing goals, is what you will get with a great pair of road shoes. It will, however, be at the cost of walking normally through the gym.
Mountain Biking Shoes
The rubber sole of a mountain biking shoe draws great appeal to the world of indoor spin enthusiasts. The cleat is typically recessed, which makes walking in them much easier. They look more like a sneaker and will allow you to walk around the gym or home in your spin shoes. The problem with mountain bike shoes for spin class starts with added weight. Part of a great spin session is keeping your feet light and moving during the entire class. A heavy shoe may start off feeling great but after a few miles might feel like a brick on the end of your legs. Additionally, your stride will suffer. Power transfer is exceptionally important for long rides and it is diminished in a mountain biking shoe.
Durability and protection are part of what is considered in mountain biking shoes. This is because when you are riding trails you may encounter a variety of obstacles, such as haywire branches and fallen logs. You are much less likely to encounter these type of things in the gym and on the road.
Indoor Spin Shoes – Indoor spin shoes are a combination of road and mountain biking shoes. The most important piece is the cleat. If you go to the same gym all the time, then getting a cleat that will fit their pedals will save you time and money. If you gym hop, you need to look for a pair of spin shoes with cleats to fit a variety of pedals or do your research to find out why type of pedals your favorite places use. For top performance, a road shoe will give you the best power transfer and breathability. Lightweight and built with some of the most advanced technologies you will see how far a great pair of road shoes can really take you. You will also want to consider putting them on at your bike because they are difficult to walk in.
If spinning classes are only part of what you love at the gym a mountain bike shoe may be more advantageous for you. Great tread at the cost of weight, does make them very versatile in wear. They are easy to head to your next class or the locker room in and if you find yourself in a rush you can even wear them to your next stop.
Comfort
When we think of comfort, really all we see is how our feet feel at the end of the day. This is important but realistically there is a lot more involved. When it comes to the comfort in a pair of spin shoes there are many things to consider.
Long courses can put a lot of pressure and stress on your feet. Pressure can lead to ingrown toenails, corns, bunions, and in general, painful feet. The correct support and even distribution of pressure will keep you pedaling day after day. Support of your arch and a hugging fit will help reduce pressure increase comfort.
Hot spots and blisters are another problem that will make your session end quickly. Something as small as what your laces go through can add pressure and leave to rubbing and discomfort. Soft loops are much more comfortable than metal rivets and can aid in the comfort of your feet. The hugging fit is also important here too, you don't want spin shoes that are so tight your lacing system causes blisters or bruising.
Lastly, flexibility plays a part in the comfort of your spin shoes. Riding calls for a rigid shoe, but you do need some movement in the toe. If too rigid you may cause stress fractures and some flexibility in the upper is exponentially important.
Features
There are quite a few closure systems within spin shoes and their brands. What works for one may cause pressure or pain for another. Many will tell you a two cam Boa closure is the best and while this type of closure is found in some of the highest rated spin shoes, it may not be for everyone.
Laces – When dealing in shoes we are all used to a set of shoelaces. On your favorite spin shoes, you may find standard laces to be lacking. Where your laces cross it may cause pressure and discomfort. Typically, if you tie your laces tight enough to hold your feet in place during a marathon spin session, you will be feeling some pain at the end.
Boa Lacing – Seen in different styles the Boa lacing tends to be a favorite. Easily adjustable and fast to adjust these closures cause very little pressure. The need to adjust on the fly can happen at any point during your class and stopping to fix an uncomfortable shoe is not okay. You will see a variety of Boa setups. Some of which include Velcro or hook and loop closures. Different features offer different levels of support and structure where you need it. Taking the time to find out where your feet need support or what areas cause you the most pressure will help you choose the best spin shoes.
Velcro Straps – Easy on and easy off secure Velcro closures have become the favorite of many spin enthusiasts. You can adjust Velcro easily to increase comfort. In addition, Velcro is durable and holds fast, keeping your feet locked in and feeling great after a long ride. Combining the security of Velcro with either a lacing or Boa closure system is certain to keep your feet supported and ready for the next adventure you decide to conquer.
No matter the closure system you choose, it's important to make sure your feet aren't moving around or lifting too much in your spin shoes. Secure feet lead to not only great rides but also improved performance. Moving shoes cause rubbing and can take you out of class for an extended period of time. We hope to help you avoid this by offering a variety of closure systems that rank well with users.
Durability
A good pair must have longevity. If you had to spend over $100 for a pair of shoes, the assumption is that they can last long enough to match the purchase price. There are, however, times (and only a few of them, fortunately) that you'll get a pair which has been improperly manufactured; improper sewing here, lack of glue there, or quality control wasn't doing the job at that time. This is not so much 'buyer beware,' as it is, 'you should keep your receipt.' You can get a pair of spin shoes that fit well and are tough. Just be prepared for those unfortunate mishaps when something goes wrong (manufacturer-wise).
Durability and toughness is a requirement when examining the best spin shoes. In addition, these are going to be worn most days during your workouts. As such, although style may come into play, it should not be the qualifying factor when considering your safety; nor, should it be considered above the importance of toughness and durability.
Value
The last piece of criterion that we want to share with our readers today is all about the cost and the value. Simply put – this idea is measuring whether or not a product is priced right in comparison to the value it offers consumers.
We've looked at each option on our list to compare their price and durability or features. If a shoe is less expensive, but won't last you very long, the value is very low. We would never want to recommend that for you. A shoe that might be a little expensive, but will last for many many wears and will continue to give you great workouts then the price might be worth it.
We've ranked our options based on value so you can take a look at which we found to be the best value to better help you make your decision.
10 Best Spin Shoes
1

. Pearl Izumi Select RD IV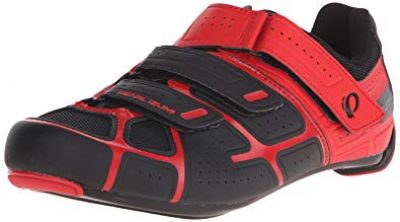 The Select RD IV by Pearl Izumi is an SPD compatible shoe, with firm outsole support and technology designs to help eliminate hot spots and cool the foot during use. Pearl Izumi is one of the more well-known brands, and they've packed this shoe full of aggressive specs to help you power through your workout. Top it all off with a stylish look, and these are sure to win you over!
The uppers are a mix of rubber, plastic, and textiles with a Velcro closure, while the sole is comprised of rubber, EVA, nylon plastic and steel. An anatomical closure helps relieve any hot spot areas and pressure from the foot's instep. The power plate provides stiff, lightweight yet firm power transfer to make sure your efforts translate to the bike. Support can also be found within the insole providing stability longitudinally and laterally.
Perforations in the uppers help to cool the foot with constant airflow and allow for some alleviation of moisture during use. Walking in the Select RD IV is made easier with a foam and rubber heel bumper, helping to protect the cleat area, but also getting to and from the locker room. Stylish color combinations give the shoe an aggressive aesthetic, giving you the confidence to pedal through the next interval set.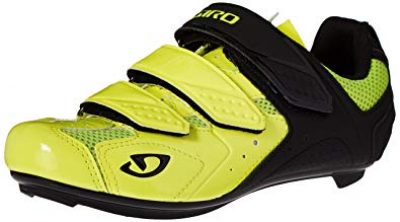 If you're newer, or a long time enthusiast, Giro is a name that will stand out as another solid brand for gear and attire. Not only does their namesake remind riders of the yearly race in Italy, they've also got high-quality gear to back up that prestigious title. The Treble II is versatile enough to be compatible with LOOK and SPD cleats and will have you pushing mile after mile indoor and out.
Made to be compatible with two and three bolt cleat patterns, the Treble II will suit any pedal, so you won't need to miss a workout when traveling. The outsole is constructed from injected nylon, a bit less firm than carbon fiber, but still allows proper power transfer. It's an ideal shoe for those looking for functional comfort on a budget.
Giro designed the Treble II with a molded EVA insole for arch support but also gave it an Aegis anti-microbial treatment. This helps keep the shoe free from bacteria build-up and helps prevent odor after several sweat-drenched spin sessions. Perforations in the uppers allow air flow to keep the foot cool. A three strap system of hook and loop Velcro closure make this shoe easy to get on and off, adjustable and allows for shoe adjustments to be made once in the saddle.

3

. Pearl iZUMi X-ALP Journey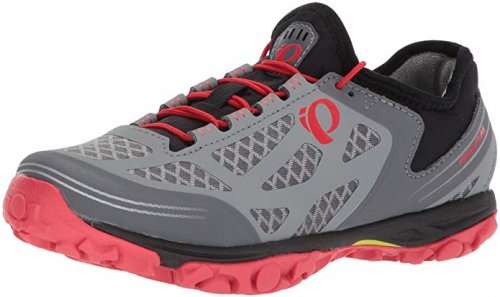 Pearl iZumi is a market leader in mountain biking and spin shoes because of the proprietary technologies woven into each and every pair of their quality-crafted footwear. The X-ALP Journey is just the latest example of Pearl iZumi fulfilling its corporate mission to deliver state of the art footwear for a strong value. The X-ALP Journey is a great option for anyone that spins because they're SPD compatible, but still look like a regular running shoe you can wear when your class is over.
As previously stated, Pearl iZumi has blessed the Journey with critical features to any spinner. The Contagrip rubber outsole offers maximum grip when on the bike, preventing slips and supporting a smooth transition from cycle to cycle. An injected EVA midsole adds maximum cushioning and comfort, wrapping the foot in bliss, while the Ortholite EVA footbed offers protection and support.
The upper of the Journey is impressive, as well. A synthetic upper construction from lightweight, breathable and abrasion resistant textiles mean you can power forward during your spin, knowing your feet are supported and healthy. The padded tongue and collar offer further comfort, while the SENSIFIT lace-up system ensure a snug fit. The Journey is a great value for those looking for an effective spin shoe that has a bonus proposition of doubling up as a regular sneaker.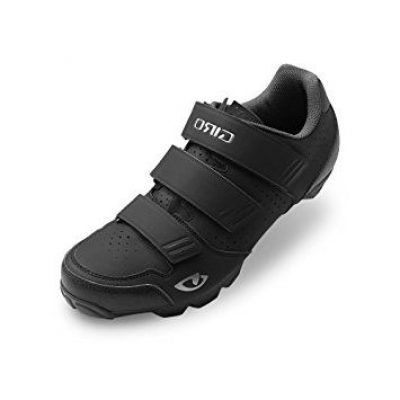 Giro brings a mountain bike style shoe to the last spot on our list with the Carbide R. Packed with the regular quality we find with Giro shoes, it has an anti-microbial treatment to cut down on bacterial growth, firm plate for power transfer and a supple yet tough exterior. Add to this it comes in a fun neon color along with regular black or white, and SPD compatibility, and you'll find one that suits you!
Uppers on the Carbide R are made from synthetic leather which keeps them breathable on hot days, and a three-strap Velcro closure. The supple uppers are perforated for additional ventilation. These do weigh in slightly heavier than other shoes, but that weight gives them rugged durability for off-road adventures!
Aegis anti-microbial technology has treated the footbed of the Carbide to eliminate the bacterial build up over time. A supportive molded EVA footbed gives the arch medium level support, so you can power away on the pedals. Outsole consists of rubber lugs for improved traction and a nylon molded plate for power transfer efficiency.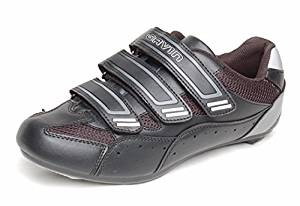 Are you the type of person that decides what workout to do based on how the day is going or how you want it to go? Does variety help keep you focused? If the answer to either of these questions is yes, take a look at Gavin Road. This versatile and comfortable spin shoe will fit in your workout accessory budget with ease. Fit these with your SPD cleats and take the spin class by storm.
Staying cool, dry and comfortable is critical during spin class. The mesh upper of the Gavin Road ensures you are still feeling fresh by the end of class. Further, the Road's breathability will help prevent unsightly and annoying foot conditions, such as athlete's foot.
The adjustable Velcro straps on the Gavin Road ensure the sneaker fits like a glove. A poorly fitted shoe can lead to blisters and corns and can cause foot pain that keeps you off your bike. For the price-point that the Gavin Road retails for, it is a great value for anyone who enjoys spinning and needs a sneaker that can augment their performance.

6

. Gavin Mountain Sneaker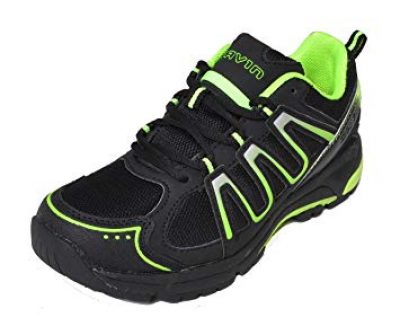 A more budget-friendly option for riders, the Gavin Mountain Sneaker has the comfort of a sneaker style shoe combined with the cleat and firmness of a riding shoe outsole. These are best suited to indoor rides, and with mesh upper design, will keep you cool during hot sweaty studio classes. SPD, SPD-R, and SPD-SL cleat compatible, they'll have you torching calories during your workout!
If you prefer the comfort of mesh, breathable uppers when you run, why not enjoy that same feeling when you ride? The Mountain Sneaker does just that, as it mimics the breathability of mesh sneaker-uppers. Lace-up closures again are similar to a sneaker and help keep you securely fastened for intervals and climbing sets.
Although it's breathable construction may fool you to think these are sub-par, don't be. Uppers combine mesh with synthetic microfiber leather to add durability to the quality of construction in the shoe, and their stiff sole will help transfer power to speed you along to your daily commute to and from work. These workout shoes can be worn off the bike should you choose, and are supportive enough for short walks, or wear at work for short timeframes.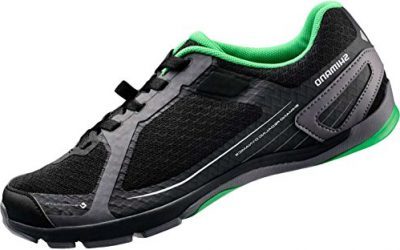 Shimano is one of the top leaders in spin shoes and technology. A long-standing company that really listens to feedback on the newest trends, they apply excellence to everything they manufacture, provide customer service that will give quick resolution to any problem and a commitment of quality work to their employees and customers. Shimano knows what outdoor enthusiasts want and need. They provide products that are top rated and they strive to continue to learn and grow as your needs change.
No one wants to step off of their bike and fall over due to a stiff shoe that has to be taken off immediately. With a comfortable sneaker style, these are the perfect spin shoes for the on the go person.
These shoes are great for the gym hopper. With the ability to clip into a variety of pedals, you can spin where you please. It is simple to change and sure to impress the rider.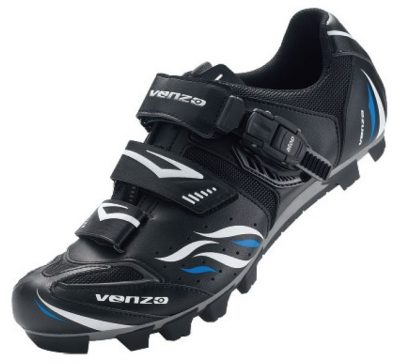 Venzo is known for the slogan, "Your Life, Your Choice!", and when looking for a great deal on spinning shoes that include a free set of pedals and will fit all SPD pedal systems, this may be the choice for you. Made with quick-drying, breathable, mesh and synthetics you get a cool dry ride keeping your feet in peak condition and comfort. This shoe offers features that are not as common to some of the other spin shoes but because all feet are different this shoe is sure to please the hard to please shopper.
When it is time to walk into your favorite spin class you don't want to find yourself falling because of a lack of flexibility in your shoe. The small flex in the forefoot of this shoe makes walking around the gym a breeze and reduces the risk of a nasty fall that may lead to missed spin sessions.
Most people have an arsenal of different types of exercising they enjoy. When thinking about my most comfortable shoes, I always go back to my trusty running shoes. They fit like a glove and the heel is built to support my foot in a very comfortable way. This spin shoe offers the same type of comfort and support that you have come to expect from shoes that get considered a favorite.

9

. Pearl Izumi All-Road v4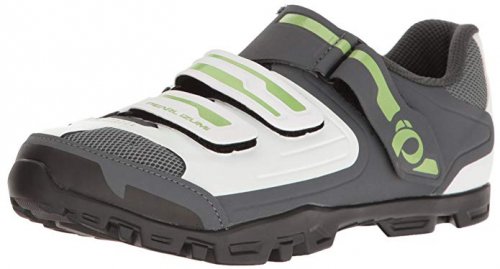 Again, Pearl Izumi hits our list with this versatile spin shoe, the All-Road v4. The low profile design makes it perfect for spinning and the 100% textile upper allows your feet to breathe when you're at your max output on the bike. The toe-cap and heel are protected with extra material and the sneaker features a rubber outsole for extra traction.
Velcro straps make this shoe fit snuggly and securely, even when clipped onto pedals. In addition, a padded collar cuts down on blisters from bugging you during your workout. The bondless, seamless upper adds to the comfort provided by the All-Road and is fully SPD compatible.
What makes these spin shoes so unique is their lightness in weight. A proprietary technology created by Pearl iZumi, called the SELECT 1:1 Nylon Composite Power Plate, allows the shoe to be durable, support, stiff and protective, without weighing it or the wearer down. The SELECT insole also provides unparalleled arch support.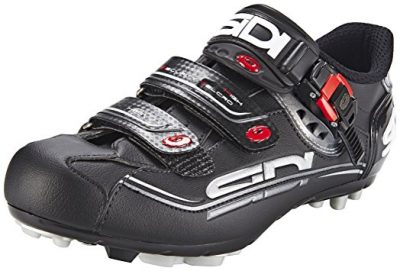 Since the 1960's, SIDI has been specializing and changing the way we see spin shoes by offering exceptional quality, high performance, innovative footwear for outdoor enthusiasts. Known for having one of the most recognizable logos, SIDI is one of the biggest brands in the business. Giving you tradition, value, and commitment, they strive to be more than just a company. The SIDI Dominator 7 offers a variety of features making this one of the nicest spin shoes on the market.
This shoe offers a fully adjustable curved strap to promote comfort and fit, from the highest arches out there to the lowest; these shoes are made for people with all types of feet. Giving you even pressure distribution with a soft thermo-formed EVO pad, you are sure to find the security and support you have been looking for in a spin shoe.
The size of your feet can change based on how long you are spinning and what started as comfortable fit may become a bit tight before the end of your journey. With the easy to use Leva Caliper, you can loosen your shoe one click at a time or all at once depending on the pressure of your situation. With the right fit, you also want the security of knowing that during those endurance spin classes your shoe is going to stay as you put it and not loosen or slide. The High-Security Velcro, with locking polymer teeth, ensure your straps are unmovable and easily adjustable.

Subscribe to our Newsletter