Best Books on Foot Health Reviewed
last updated:
Aug 01, 2019
We all like to be informed. Not only about the current events and world news, but also about ourselves and our body. We like to keep healthy, and as a consequence, we like learning new things which will help us feel better, move better and improve our overall quality of life.
While the internet is a vast source of knowledge, we can't always rely on it. The information stored there is patchy, inconsistent, and not always backed by science. This is why we have put together this guide, to present you with the top ten books on foot health currently on the market. You will find everything you need to know from healing soaks to relaxing massages to cures for the most common of ailments by browsing through these, and we hope they will help you the same way they have helped countless people so far. Enjoy!
In a Hurry? The test winner after 6 hrs of research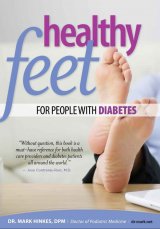 Healthy Feet for People With Diabetes
Why is it better?
By a Medical Professional
Good Focus on Prevention
For Both Caretakers and Patients
Helpful Dos and Don'ts Sections
Colorful and Easy to Understand
In a
Hurry? Editors choice: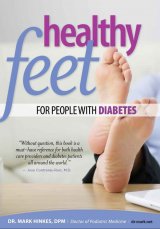 Test Winner: Healthy Feet for People With Diabetes

4
Researched Sources
335
Reviews Considered
6
Hours Researching
10
Products Evaluated
Accuracy
Ease of Use
Effectiveness
Features
Release Date
By Default
Criteria Used for Evaluation


Accuracy
In our introduction, we mentioned the distinction between the internet and actual published writing. Information on the internet is largely unregulated, meaning that anyone can voice their opinion and present it as fact without offering proper sources or having the right knowledge. The result is a great source of unreliable information that we feel overwhelmed by. This person says I should tape my feet like so; that person says this exercise will help; this one says that what I'm doing isn't right, but that one disagrees with the first one. Wading through all of that in search for an accurate, helpful nugget of info can be a nightmare.

Which is why we ranked the items on our list according to their accuracy, first and foremost.

The majority of them have been written by experts, licensed podiatrists, pedicurists, physical therapists, personal trainers, and others, who have more than enough experience in the field of feet care. These people have gone through extensive education and training in their respective callings, and have gathered years of experience in working with all kinds of patients and addressing all sorts of problems before they decided to compile their knowledge into written work.

However, just because the author of a volume is a certified doctor, doesn't mean that the topic they're addressing isn't a little bit controversial. Take Dr. Schuler's Why You Really Hurt, for example - this text is all about a condition called Morton's toe, which does exist, but which may not be as prevalent as the author suggests. His colleagues in the field might disagree with his views, though that doesn't mean that you shouldn't give his easy and simple methods of preventing pain a try.

The same could be said for all of the guides we listed here: they offer an abundance of information, exercises, programs and techniques for improving your gait, your posture, your overall well-being, but always keep in mind that not every method works for every individual. If something doesn't feel right to you, don't force it. And make sure to talk to your personal physician before attempting any type of treatment or exercise from a book, especially if you also suffer from diabetes or a similar condition.


Ease of Use
We have put together this guide in the hopes of bringing the world of foot care closer to the everyday person. By 'ease of use' here, we mean - how easy it is to understand the writing and the terminology, how well the author presented the facts and complicated concepts, how simple are the exercises to perform and whether they need anything extra in the form of special equipment, a gym or similar.

One of the most important things that we focused on was whether or not the material is easy to understand for someone with no medical training whatsoever. If we're confused by all the long words and can't keep up with what the author is saying, there is really no point in reading the text as we'll just come out of it more lost than ever.

Overall, the items of our list are quite easy to follow. Some of them are more medically oriented, a bit dry in delivery of their information, such as The Foot Book by Rose and Martorana, while others can be quite funny in writing, making us laugh while we're learning new things about our feet at the same time (like Katy Bowman's Whole Body Barefoot).

Since we live in a world where we don't have a lot of free time and where our attention is easily dragged away by other shiny things, we like a long, educational text that is broken into easily digestible pieces. This we see in Dr. Mike Hinkes' Healthy Feet for People With Diabetes. This volume breaks down all the knowledge into short paragraphs, makes it colorful and interesting to follow with boxes and Dos and Don'ts lists, and in general is a very pleasant read.

The exercises and corrective techniques that you can find in these books are also very simple. You can perform them right there on the spot, in the comfort of your home, and none of them require any special tools or equipment. The exception is the exercises in Fixing You by Rick Olderman, some of which require a second person to help you, and the techniques described in Dr. Mix's The Salon Professional's Guide, which are more geared towards a salon setting than a home one.


Effectiveness
We already touched upon the topic of effectiveness in our Accuracy section. One of the main questions that you no doubt ask yourself is whether or not this text will truly help you. Does this advice work? Will it finally ease your pain? Will you be able to move freely, more comfortably, and get back into walking, or even running in no time?

Well, as we mentioned earlier, the answers to these questions vary. While it is true that all the material in these works is accurate - backed by medical knowledge, extensive experience, and research - that still doesn't guarantee its effectiveness. The reason for this is that we're all different. Our feet are different in shape, in size, and we all walk in a different way. Our muscles are varied in strength, and we all suffer from different sets of conditions. No two patients are the same, and thus no treatment will work the same way on every person.

Does this mean that you have to give up? If a treatment from one book doesn't work for you, does that mean that it's over? Far from it! Just because your friend recommends you something that ends up not having any effect on you doesn't mean that you should give up. As long as you keep trying, you will find a method that relieves you of pain and that returns the lightness to your step.

Before you make your final decision, think about what you're looking for. Do you suffer from a specific condition? Plantar fasciitis? Hammertoes? Bunions? Get a title which specializes in that. Are you diabetic? Definitely focus more on the volumes aimed at people with diabetes. Are you an athlete? John Vonhof's Fixing Your Feet is indispensable.

Choose a title which is relevant to your issues, and if that happens to not yield any results, don't hesitate to branch out and try some other programs. You never know what will end up being the best course of action for you!


Features
You may wonder what features a written work could possibly have - turns out, quite a few! Here we looked at what is beyond the words. We ranked the items according to what more they offer, aside from the text - pictures, diagrams, additional information online or even video instructions you can find on a website. In this digital era, combining a seemingly boring text with a visual aid of any kind is a lot more interesting to the reader, and helps them absorb information that much quicker.

At the top of our list when it comes to features is Rick Olderman's Fixing You. This volume comes with links that take you to a website with video tutorials and demonstrations on how to properly conduct the exercises. We have to applaud this idea since it minimizes the risk of injury and makes sure that you are doing everything right. It is infinitely harder to learn how to do a physical activity from writing or a picture than it is from a video.

Other items that follow this one are Healthy Feet for People With Diabetes by Dr. Hinkes, Fixing Your Feet by John Vonhof, and The Salon Professional's Guide by Dr. Mix, all of which come with useful pictures and step by step diagrams which explain things in more detail and show you just how to correctly apply a product. A special nod goes to Dr. Mix's title, which also provides a graph of the simplified anatomy, described in layperson's terms and yet no less effective in helping you understand just how your feet look under the skin.

It is a given that just because a title isn't accompanied by links or videos or even colorful pictures doesn't mean that it is in any way inferior. After all, we are here for the text and the written information, not so much for the flashy things on the side. However, these bonus features do help; they make the reading experience more fun, and help us retain knowledge faster than we perhaps would have by only reading without any neat graphs to help us consolidate that information.


Release Date
Finally, the last criterion we judged our items by is their release date. The world of medicine and health is constantly moving forward - similarly to the world of IT, there is new research popping up every single day, new results that lead to new remedies or techniques that will aid with previously incurable conditions. It is important to stay on top of things, as a treatment which worked in the 90s may be outdated today, replaced by a method far more efficient and with better results.

The oldest title in our list is Stephanie L. Tourles' Natural Foot Care, from 1998. Seeing as this title is based on a holistic approach to healing, one which involves herbal ingredients and homemade remedies, the fact that it is twenty years old shouldn't pose too much of a problem. We are certain that the same ingredients which were available then are also available now, and that all the massage techniques haven't lost their relaxing power.

Aside from Dr. Mix's The Salon Professional's Guide from 1999, all the other titles are from the 2010s, which is the current era and thus we consider them up to date.

A thing should be said for titles which are updated as new information pours in. This is the case with John Vonhof's Fixing Your Feet. The first edition of this volume came out in 1997, a whole year before the oldest item on our list. However, the author felt the need to keep his readership updated, and kept working on the text, erasing outdated info and adding new important pieces and even entire new chapters as new discoveries were made. The sixth edition of his work came out in 2016, making it one of the most recent titles in our guide.

While the release date is not a vital factor in deciding whether or not a volume will be good for you, it is something that you should keep in mind. If a title is older than ten or fifteen years, there may be something more recent out there that will offer easier, more effective solutions for your ailments.
Expert Interviews & Opinions
Most Important Criteria
(According to our experts opinion)
Experts Opinion
Editors Opinion
Users Opinion
By Default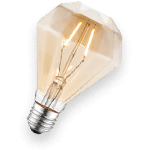 Inside Look
Inside one healthy foot, there are: 26 bones, 33 joints, 19 muscles, 10 tendons, and a whopping 107 ligaments!
Athlete's Foot
This common fungi-caused skin infection usually starts between the toes. Sometimes, the origin is the bottom of the foot, and rarely nails or even hands. It is most easily contracted in public areas, such as public showers, at swimming pools or in locker rooms.
Other Factors to Consider


Bottom Line
Learning new things is fun! Especially if they are about your body, and aimed at helping you live a better life. Good texts aren't easy to find, and we understand that you might feel a little confused by all the options that are out there. Plenty of titles provide more than enough knowledge on the subject of foot health, but the majority of them are geared towards medical students and/or personnel, with many terms, we're not familiar with, and theory that we can't actually apply in practice.

This is why in our guide we collected works that everyone can understand, and with exercises and remedies that we can actually perform ourselves. With all the information we laid out in our Criteria section, it shouldn't be too hard to choose the title which is the most suitable for you. So get your book today, and start working on getting rid of all of your problems!
Frequently Asked Questions
q:

I have a condition which I can't find in any book. What do I do?

a:

If your condition is so rare that there aren't any titles which talk about it, your best bet would be to talk to your physician and ask them for advice. If they are not knowledgeable on the subject, they should refer you to someone who is. Try to refrain from googling information, as we already said how that is not always the best source of reliable facts.
q:

Can these exercises cause any harm?

a:

If done improperly, yes. Or even if done properly, there is still a chance that you might be doing more than your body can handle. Always know your limits. If something hurts, stop doing it immediately and seek medical attention.
q:

Are all of the authors here doctors?

a:

No! While a good number of the authors in this guide are medical professionals, there are also personal trainers, pedicurists, biomechanists and experts in herbal remedies. However, they are all more than qualified to talk about the subject at hand.
q:

Should I inform my doctor about doing a program from a book?

a:

Absolutely! We already talked about this, but it is important to emphasize: if you suffer from a serious medical condition, make sure to inform your doctor of any exercise program you want to start beforehand.
q:

What about children's feet? Where can I get some information about their proper development?

a:

There is a section on children's feet in the Rose and Martorana The Foot Book which might be of some help. However, this guide deals with conditions that mostly plague adult feet, and for issues regarding children's feet and their development, it'd be best if you either turned to your designated pediatrician, or found a suitable title by yourself. Thanks to the Criteria in this guide, you should be able to determine which books are suitable for you in no time!
Subscribe to our Newsletter