Best Shoes for Mortons Neuroma Reviewed
In a Hurry? Editors choice: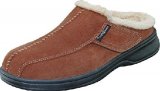 Test Winner: Orthofeet Asheville

Morton's Neuroma is a condition affecting the foot, where pressure causes a thickening of the nerves which pass under the foot between the toes, causing a neuroma. Common in runners, dancers and those who wear narrow and tight shoes, it's a
painful problem
that often requires therapy, medication, or even surgery to treat. People affected by other foot conditions such as highly flexible feet and toes, bunions, or hammertoes, can be more at risk to develop a neuroma in the foot as well.
There are certain shoes and insoles you can use to help alleviate pressure in the affected area. Many times this means finding a shoe with arch support or cushion, a wide or open toe box, and a 'zero drop' sole. Here you'll find the best shoes for Mortons Neuroma, spanning over several styles and designs.
Standout Picks
Criteria Used for Evaluation
Fit
One of the most important factors to consider when shopping for footwear, whether you suffer from podiatric conditions or not, is the fit of the shoe. A properly fitted pair of footwear won't only be the right length, but it will also allow your toes to naturally splay without pinching or restricting. Furthermore, you should look for a sufficiently high instep, a collar that ends at the right point, as well as a securely fitted heel that won't allow your foot to slide out of the shoe while walking.
Those who suffer from Mortons Neuroma have to take special care to avoid footwear that's restrictive and narrow, as the condition is partially caused by such imperfections in the fit. Not only would a narrow (or pointed toe shoe) restrict movement, but it would put unnecessary pressure on the already sensitive area, slowing down recovery, or making your condition even worse.
Whenever you can, wear the most comfortable shoes that you own, even if these are your house slippers or Crocs - wide and comfy footwear can often be enough to treat the condition, or at least to stop your foot health from further deteriorating.
Another thing to take into consideration when shopping for new footwear is that you try them on at the correct time of day. Between morning and night, our feet can swell, affecting the size considerably. For this reason, it's best to shop for shoes at the end of the day when you can be sure that what fit perfectly in the store wouldn't squeeze and pinch after a hard day at work.
Furthermore, several of the models listed above feature multiple adjustability points which are a great feature for those with bunions, hammertoes, or wider feet. These will allow you to get the perfect fit, or even improve on it as the day progresses. While laces can also provide this advantage, they won't alter the fit as much as a strap in the forefoot of a pair of sandals.
Support
Foot health issues can often because of insufficient support in the arch area, allowing the foot to unevenly distribute pressure and absorbing force that should otherwise be dealt with with the tendon that is located on the bottom of our foot. Those with flat or high arches are especially susceptible to issues such as bunions, hammertoes, overpronation, etc., all of which can be painful to live with, but fairly easy to prevent.
A good level of arch support in your footwear can help properly position your foot, aligning it with your ankles and knees, thus helping prevent joint and back pain in addition to foot discomfort. Furthermore, supportive and cushioned footwear helps absorb the shock from walking and running, preventing it from negatively impacting your health and causing unnecessary issues.
Those who simply don't find the support in their shoes enough should look for models with removable or adjustable footbeds. In these cases, they can insert their own custom orthotics (which can be custom made by medical professionals). Furthermore, it's crucial that worn-out shoes are replaced in time, as the lack of cushioning and support in high wear areas can be just as damaging as having none in your footwear.
Another thing to consider when shopping for footwear (especially if you're opting for running shoes) is heel height. While a slight difference between the heel and toe can be beneficial for gaining speed when running, as well as for lots of walking, with Mortons Neuroma it can actually be a problem. Your best option is to go with a zero drop or minimalist sneaker as these won't shift your weight to the front part of the foot, thus saving it from unnecessary pressure.
Materials
Because people with Mortons Neuroma have sensitive feet that can negatively react even to the slightest of pressures, an upper made with the right materials is often crucial. You should always look for high quality, soft and padded shoes that won't create additional problems, and that, ideally, won't need any breaking in. There are several materials that are great options if you suffer from this condition:
Mesh: Most often found in athletic footwear, this is a lightweight and breathable synthetic material that's very thin, adjustable, and shouldn't create any issues. Not only will it be comfortable to wear, but it's also easy to dry and keep clean, making it a great everyday option (unless the weather is cold).
Knit: an updated version of mesh materials, most athletic companies have switched to using knit in their footwear as it's more durable, made with stronger fibers, but allows for a higher level of stretch. If you happen to find a model with seamless construction, you'll definitely enjoy the wearing experience as it'll perfectly mold to your feet, while still providing you with the required airflow. Knit shoes often come in waterproof versions as well - great for the rainy season.
Leather: A traditional material used in all types of footwear, from athletic and running shoes to formal footwear and professional hiking gear, leather is versatile and can be a great choice for those who need more protection, support, or simply a warmer option. You can even opt for the softer, suede leather option that'll conform to the foot more easily, but even traditional leathers should allow for a good fit if properly taken care of.
Synthetic: Although not always the best option, there are several models of footwear that are made with manmade materials that could be appropriate for use if you suffer from sensitivity issues. These include soft rubber and foam-like materials, as well as adjustable woven straps that can perform well in wet conditions without irritating the skin and painful area.
Style
With this condition, many of the recommended characteristics of a shoe to alleviate the symptoms may sound as if you'll need to wear slippers or sneakers all day long. And although these are great options, our lives don't always allow for that level of comfort, especially if we attend a fancy gala, have work dress codes, or go on the occasional date night. We always want to look our best on certain occasions, and sneakers or slippers just may not cut it style-wise.  
Many of the brands listed above actually have a variety of styles in their shoes and are trusted brand names when it comes to fashion and trends in footwear. For our top ten, we wanted to give a variety of styles that had the right shoe attributes for those with Morton's Neuroma. From slippers, sandals, sneakers, work shoes and boots, there are styles out there for everyone, even with sensitive feet that may need a little extra support and care. It all depends on your needs and style preferences.
Now, does this mean you can't wear that fun strappy pair of red kitten heel sandals you just bought, or the classy leather oxfords with the sharp block toe?  Not necessarily, but you should pay attention to how your feet feel when wearing them. What it does mean, is that you need to choose your shoe selection, style, size, and support more carefully, and decide which are best for your condition.  As an example, many individuals may require safety shoes for work, such as in construction, and will need reinforced shoe structure that may cause restriction or tightness.  Using this example, a work boot with a steel or reinforced toe is needed, but we look for brands with wide toe boxes, a minimal heel, and ample arch support.  If no wide width is available, see if sizing up helps open up room in the toe box to alleviate the pressure from a reinforced or steel toe box.
Comfort
While we already mentioned support in terms of alleviating symptoms of this condition, the overall comfort of design is also of utmost importance. After all, what good is it if the option is stylish, supportive, and a good fit, if it somehow rubs you the wrong way, if its laces are too tight, or if you feel that something isn't quite right?
When you're looking at this type of footwear, never overlook the importance of soft, malleable materials. Genuine leather, canvas or mesh are great on the skin and won't cause any undue rubbing or blisters. This is especially important if you're on the market for sandals - make sure that no straps are digging into your skin or causing lacerations because these will only cause a headache - and footage! - afterward.
The design should also have ample cushioning in the midsole so that you don't feel like you're walking on planks. However, there is such a thing as too much cushioning, where you can feel unstable and uncertain in your steps. Decide what the right amount is for you - whether you like more padded designs, such as sneakers and running footwear, or if you're more of a minimalist and can do well with thinner soled sandals, such as the Sanuk Yoga Sling 2.
If, for any reason, you feel like the shoe you're wearing is uncomfortable - don't force it! Any twinge of discomfort might worsen your symptoms and it is much better to simply return the design and reach for something else. Your health is the most important thing here, and you should not, by any chance, sacrifice it for anything.
Top 10 Mortons Neuroma Shoes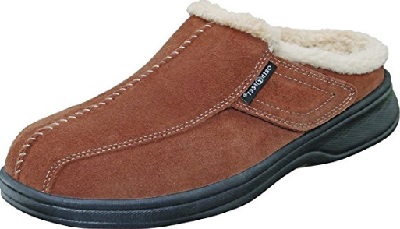 Orthofeet is one of the most trusted and top brands for those needing specialty footwear for this condition, among other ailments. Their design range in style and function (sneakers, work shoes, and boots, etc), but we've selected their super comfortable, supportive, and cushioned slippers as our number one choice in their brand.
This style is the ultimate in functionality and cushioning and is sure to wrap your feet in comfort. There's no getting around the fact that, after a long day, putting on a pair of warm, cushioned slippers gives a sense of relaxation and relief. Orthofeet's Asheville has patented technology to facilitate and stabilize the foot when walking. The wide toe box is ideal for those suffering from Morton's Neuroma, and the interior is lined with foam and seam-free stitching. Pressure points in the foot are relieved, so going about your daily activities is easier and more attainable.

You will love the supportive insole of the Orthofeet Asheville, and the adjustable strap on top that allows for a snug fit to prevent the slipper from 'falling off'.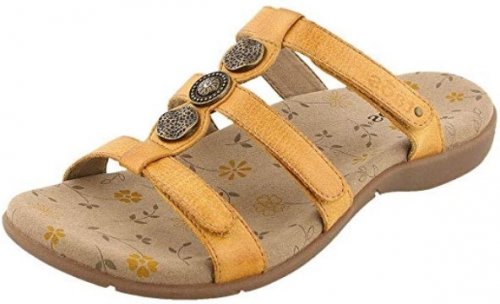 The Taos Prize 3, as its very name suggests, will become a prized possession in your wardrobe in a blink of an eye. This is a stylish everyday leather sandal, embellished down the center and available in multiple summer-loving colors. What makes it perfect for our guide here is the fact that it has both arch and metatarsal support, and is equipped with Cool Recovery Foam, a premium footbed from the brand. In this lovely piece, you will be fashion-forward and comfortable all in one!
Prize 3 has malleable leather straps that gently hug your foot. All three of them are adjustable thanks to their hook-and-loop closures, meaning that you can easily tighten or loosen the fit to your liking. However, the key feature in this option is the footbed which comes with two types of support - arch and metatarsal - and with Cool Recovery Foam that keeps your feet dry and cool all day long. The outsole is made from rubber, for that much-needed slip and skid resistance.

The Taos Prize 3 is the easy choice that we make at the beginning of warm weather season. We always need something light and breezy, something fun and colorful to match our mood, and this one is the perfect option! It is cute, it is vibrant, and it provides support and relief in all the right places. What a great deal!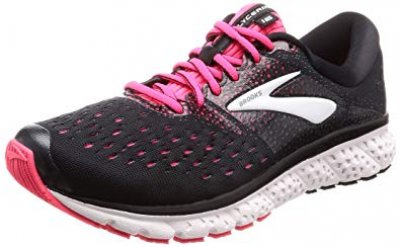 Updated from previous models, but still packing all the comfortable support and a roomy toe box, the Brooks Glycerin 16 is a wonderful athletic design that you may find helpful and comfortable for workouts. The well-cushioned sole and the flexible mesh material build keep you comfortable, so you can step out for that walk or run to keep fit without the worry of pain. It's also designed for those with a medium to higher arch, so you'll find the support you need to keep pressure off the toes and forefoot.
The new 3D Fit Print mesh uppers allow for not just ease of breathability but are combined with internal booties that stretch to wrap the foot, giving it an adaptive fit that responds to your foot's shape. And, as Brooks tends to run wider than other sneaker brands, you'll be able to find a design that is non-restrictive for a roomy feel. Along with its flexible fit, the Brooks Glycerin 16 has a DNA Loft midsole that runs the length of the sneaker to cushion your steps. Thick soles help pad your ride whether walking or running and make for a pleasant experience all around.

The roomy toe box of the Glycerin 16 allows for a non-restrictive fit, along with the 3D Fit Print cushion and mesh uppers for a flexible feel. Well worth the investment if you're in search of an athletic design!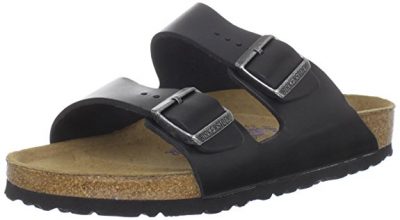 Becoming popular in the 1960s (started in 1774, but truly born into an innovative idea around 1900 for their patented footbed design), Birkenstock is a staple name to sandal lovers. Purposefully designed to cup the heel with a support mold underneath the arch, this sandal can help to alleviate pressure from the affected area of Morton's Neuroma. Made from a leather alternative, the sandal is durable, soft, and sure to keep your feet comfortable. The cork sole gives an added cushioning for a spring in your step.
Birkenstock's call to fame is the innovative footbed within their sandals. The more you walk around, the more the footbed will mold to the shape of your unique foot attributes. Whether you pronate, have a neutral arch or flat foot, this design will work to suit your individual anatomy. For those suffering from medical ailments, it allows the feet freedom with spacious toe boxes, plenty of arch support, and cushioning!

The Birkenstock Arizona comes in a variety of colors, perfect for anyone, but offers the support and freedom those with sensitive feet require. Still fashionable and functional, Birkenstocks will most likely be around as a classic staple for years to come.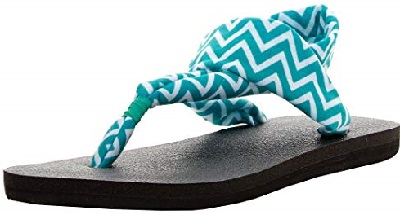 Sanuk has been producing some of the most coveted comfort footwear around since 1997. The Yoga Sling 2 makes our list as it doesn't restrict the toes and foot, allowing the foot to spread and flatten as you walk. The cushioning made famous from Sanuk and the addition of cloth straps will let you walk miles without blistering, unlike normal flip flops made with plastic or leather that goes between the toe.
Sanuk is no stranger to comfortable design, gaining its popularity as a brand with outdoor enthusiasts throughout the years for the 'bare feet', 'natural' feel their footwear elicits. The Yoga Sling 2 builds on the comfort of traditional Sanuk design by using a cloth strap to keep the sole firmly attached to your foot. No more blisters! The sole and material used in the Yoga Sling 2 have been generated from upcycling old yoga mats and indoor/outdoor carpet. So you can feel good about being eco-friendly when you purchase a pair of Sanuks! In addition, the versatility of the Yoga Sling 2 allows you to wrap the cloth in a number of ways around the foot to prevent the sandal from slipping or coming off.

While lacking the arch support many other designs have, the Sanuk Yoga Sling 2 provides needed toe box room and cushioning that helps alleviate the condition that is the focus of our guide. And coming in on the lower end of the cost is ideal for those who may just be starting to have symptoms, and are trying out different footwear to suit their needs.

6

. Skechers Equalizer Double Play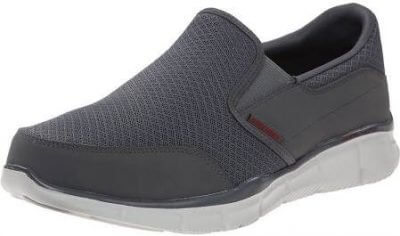 Skechers stepped up their game by introducing the Equalizer Double Play sneaker. With a flexible mesh material and gel insole, the option is great for wearing around the house or on short errands. True to the Sketchers brand, this one comes in a rainbow of styles and colors to match your fashion tastes, but also offers the support and cushioning you may find suitable.
Skechers uses a soft and flexible mesh that covers the design, with reinforced support around the toe box for durability. This will allow the foot to swell or flatten with activity without restriction that could compromise movement. They've added a gel insole to give extra support and comfort, great for light physical activity or running errands. With this slip-on design, you can rest assured it's true to fit, especially for those with wide feet. No sizing up because the toe box is too narrow, or the material restricts how your foot shapes the shoe when wearing it.

With the Equalizer Double Play, Skechers delivers a solid comfort design that maintains some stylish trendy attributes. So if you're worried that you'll need to wear less than trendy footwear, fear no more--this design is perfect for you.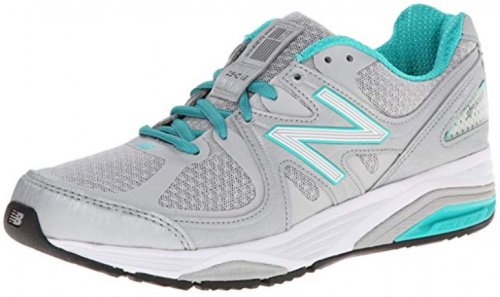 Most New Balance footwear is labeled as for running, but over the years the brand has become a synonym for comfort shoes as well. The 1540v2 model is a motion control design with stability features that specifically target overpronation and encourage you to take proper steps forward. You don't have to worry about support or cushioning even for a second while you're on the go - your feet will be amazingly comfortable every step of the way!
The New Balance 1540v2 has a 10mm drop and a foam collar for extra padding and ankle protection. The midsole is made from two layers of foam which provide ample cushioning and support, as well as energy return. The heel of the design is outfitted with a Roller posting system to stabilize the rear foot whenever you take a step. Finally, thanks to the combination of synthetics and mesh in the upper, the 1540v2 is both secure and breathable at the same time, delivering a smooth, easy walking - or even running! - experience.

Of course, you don't have to be a professional athlete - or even a recreational one - to enjoy all the benefits of the New Balance 1540v2. Problems such as overpronation and an unbalanced gait can easily lead to ailments such as Morton's Neuroma, and this sporty, well-rounded design is here to prevent just that! Treat your feet today to a sneaker that you can wear to all of your casual events!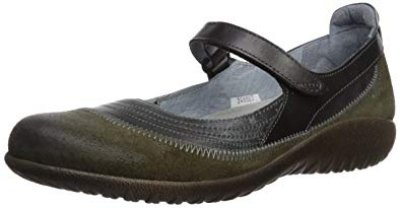 Naot is a brand making waves when it comes to supportive, comfortable footwear for special foot needs. The Kirei is a Mary Jane style, perfect for the office or just when out and about; it keeps a comfortable and adjustable fit with its design elements. Available in several color options and textures, you'll find one to fall in love with for its fit, but also its stylish appeal.
The Kirei is a classic Mary Jane style flat, with minimal heel rise of about half an inch from toe to heel, and a hook and loop closure that runs across the top of the foot. This closure allows for an adjustable and non-restrictive fit, so you can make it perfect for your individual tastes. Uppers are constructed from leather and suede, and can also have a patent finish for some shine and style, or simple soft suede for versatile wear.

Inside the Kirei, a removable cork and latex footbed lines the flat, so you have a cushioned feel that forms to the shape of your foot over time. A padded heel cup gives stability to your stride, but also helps proper weight distribution throughout the design. Slip-resistant soles make these a great option for everyday footwear at the office, hospital, or even if you're just out running errands. The wide, rounded toe box allows for a roomy fit and proper toe splay when walking, making them comfortable for all-day wear.

The heel cup of the Kirei distributes weight throughout the whole of the foot and minimal differential keeps pressure off the forefoot and the affected area. An adjustable fit can be found with hook and loop closure. And with all the colors and textures, you can get the perfect pair for work, leisure, or both!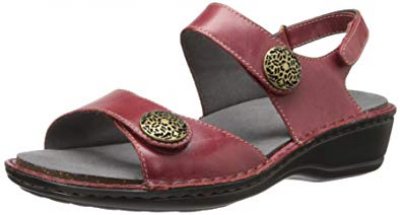 The Aravon Candace is a leather slingback sandal with adjustable three-strap closures and an open toe, making it an ideal option for summer style. Minimal heel raise to keeps pressure off the toes, and comfort technology cushions each step you take. Open design allows for breathability, and PU soles help you take confident strides even when the weather isn't ideal. Coming in a number of color options, the Candace is a great pair to consider if you're in search of a summertime design.
The Candace by Aravon has an open style design, allowing for a breathable free-feeling fit, and a microsuede lining to wick away moisture and leave your feet with a great in-sandal feel. Three-strap adjustable hook and loop closures keep the slingback with the ability to fit your individual foot and needs and are ideal to alleviate restriction across the toe box.

Along with its adjustable fit, the Candace sports a removable cork footbed, which pads your steps and conforms to your unique foot shape during wear. N-ERGY pods give comfort when walking about and help stabilize the foot. With a small heel, decorative stitching and color options, Candace still keeps a great style without putting undue pressure on the forefoot. The PU sole makes the sandal have a great grip in any weather, as well as helps absorb shock from walking or running errands.

For a stylish sandal that has comfort, adjustability, and style, the Aravon Candace is a smart purchase. Cute stitching, buttons, and colors make it great for summertime fashion or work, while its adjustable fit and supportive features make it a great option you to consider.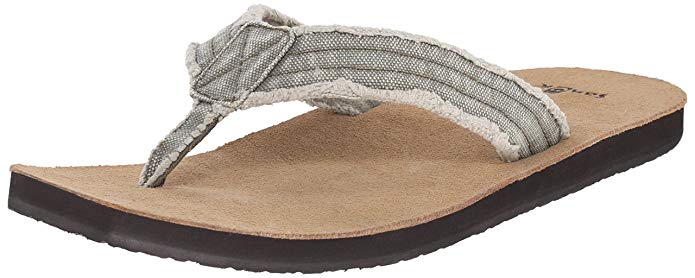 Another great product by Sanuk, the Fraid Not flip flop demonstrates the founder of the company's passion for surfer style footwear but keeps functionality, comfort, and the freedom of movement in footwear. With a special EVA footbed that rebounds and maintains soft cushioning and a stylish summer look, it's perfect for freeing your feet from restrictive footwear.
Having a sensitive foot condition doesn't mean skipping stylish, functional and supportive footwear. The Fraid Not has a canvas thong strap, a suede-lined footbed, and a super-cushioned EVA footbed that springs back with each step. The open toe design of the sandals means no more tightness or restriction putting pressure on your toes!

Along with the EVA footbed, the Fraid Not has a special grippy outsole that keeps you on track. For those who may first suspect Morton's Neuroma, these are a great option to try out and see if symptoms improve with foot sensitivity. Compared to other flip flops, it has a supportive arch, and the soft cloth stretches easily for larger feet without losing grip on the foot.

With its stylish surfer look, supportive functionality, and brand name, the Sanuk Fraid Not is perfect to step out on the town in, or lounge around the house. If you decide to get these, be sure to size up as they run on the small side.

Subscribe to our Newsletter