Best Health and Fitness Books Reviewed
In a Hurry? Editors choice: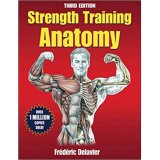 Test Winner: Strength Training Anatomy, 3rd Edition

Adding a few fitness books to your summer reading list is a great way to really inspire you to work on your beach body! Slimming down or bulking up can feel like an impossible task, and it feels like conflicting information pulls you in a hundred different directions.

Are bodyweight exercises really effective? How many times a week should you train? What kinds of food builds muscle? The fitness books we have selected for our list help to clear up many of the misconceptions and myths, as well as inspire you to lace up those sneakers!

In this guide, we have listed some of our favorite fitness books to inspire you to get out there, as well as offer suggestions on workouts to help you get the body that you have always wanted.
Standout Picks
Criteria Used for Evaluation
Effectiveness
At the end of the day, you want something that will yield results.
Books have a history of being subjective, and not everyone is looking for the same thing. While we varied our styles of books selected, we made sure that they would produce results- one way or another!
When shopping around for fitness books, you want to know that the information provided is well researched and up-to-date. There were a few things that we considered to make sure our selections hit these marks.
Author: One way to ensure that the content is of good quality is by looking at the author. We made sure to do a little background information on the person that actually wrote the book! We made sure to select authors that actually have a background in personal training, nutrition, or sports science.
Organization: This is one of the most important features that we considered. When you first receive your books, you are likely to read it cover-to-cover to get started. After that, it serves more like a reference guide for times you need a refresher, to look up a movement, or just to get a kick in the pants.
When information is laid out in an organized fashion and isn't peppered in between anecdotes and non-fitness related information, it is hard to go back to for a reference. Good books should organize information to make it easy to skim back though to access the information that you need!
User reviews: Previous users are the very first ones to tell you whether a workout program is effective or not. We combed through hundreds of user reviews to find the fitness books with tools and routines to really shed some calories. One of the biggest complaints in books that we did not select was that they were too easy.
Effective books provide fitness programs that serve as a challenge, but that also have various levels for those that are seasoned veterans or green couch potatoes!
Brand
When we talk about the brand, we are referring to the author that wrote the book.
If Seth Rogan wrote books, you probably wouldn't read them. Well, you may read it because it would be hilarious, but it wouldn't be filled with any useful information.
That's why we wanted to make sure that we did a little digging in the background of each author. Selecting fitness books is sort of like shopping around for a personal trainer. We wanted to make sure that the authors we selected not only knew of what they speak but also practiced what they preach!
Ross Edgley, who wrote The World's Fittest Book, is someone who knows his stuff! According to a little magazine called GQ, he was listed as The World's Most Travelled Fitness Expert' in 2016. He also is the creator behind Primal 9, which was considered to be one of the fastest downloaded fitness apps in 2017!
Over the years, he has had articles published in a myriad of recognized magazines, so it is no wonder his book landed on our list!
Michale Mathews, the author of The Little Black Book of Workout Motivation, is one of the bigger names in books. He is the founder of MuscleForLife.com and also founded LegionAthletics.com.
Based out of Florida, his goal is to not only create workout routines and spread information on wellness, but also inspire those to work on building the best body that they can!
Selecting authors such as these were one of the most important things that we considered. While we would love to see what Seth Rogan has to say about fitness- if we want to see real results it is best to leave it up to the experts!
Style
No, we did not judge these books by their covers!
The goal of fitness books is to craft an inspiring read that you won't want to put down! The content is incredibly important, but the style the writer uses is a great tool to help you feel invested in your training.
Just like you wouldn't want a trainer to have the enthusiasm as the teacher from Ferris Bueller's Day Off, you don't want to read a book with a monotone voice. When selecting workout books for our list, we make sure to crack that cover!
A clear and organized writing style is the best way to ensure that your message is conveyed in a compelling way. When it comes to detailed exercise routines, the author must be able to accurately describe each and every movement.
One of the things that we liked most about the workout books that we selected for our list was the inclusion of pictures. Not only to pictures do a great job of showing you proper form, but they also indicate which muscle groups you will be using.
If you are trying to craft your own workout routine using fitness books, it is important to be able to determine exactly what muscle you use for each and every movement. Some muscles, like your lats, are very hard to target. So, using diagrams to show the targets muscle groups is a very important feature!
Size
When we looked at size, we zeroed in on how many pages that it had.
For some, a big thick book is a great thing, and for others, the idea of trudging through 1,000 pages isn't something they'd do even for J. R. R. Tolkien. That's why we made sure to select books that weren't going to dominate your summer reading!
Generally, we tried to keep most books to under 500 pages. It seems that books that are between 200-300 pages hit that sweet spot where they are a wealth of information without being too dense. For motivational books and fitness planning books, this is the perfect amount of pages without weighing your brain down.
There were a few instances where we sidelined our page count rule. For books that are used for reference, such as the Strength Training Anatomy, 3rd Edition, the page count wasn't so much of an issue. These types of books aren't necessarily meant to be read from cover to cover. They are used more as a guide to help you find the right workouts for you and determine what muscle they activate.
You don't have to be an avid reader to get the most out of your book. If reading isn't your jam, you can pick and choose what chapter would benefit you the most. One common theme that we found in most of these books is that they have a very detailed and organized table of contents.
Simply looking to strengthen your core? Skim the table of contents to find the chapter on core strength! Not interested in long-winded personal anecdotes? Be sure to gloss right over the forward (and sometimes the first few chapters!).
Features
Some fitness books go above and beyond simply listing fitness routines.
Any personal trainer that can apply pen to paper can write a book. What we looked for when finding some of the best books out there on the market were books that added a little something extra.
When searching for a personal trainer, you want someone that will inspire you, and does things just a little bit differently. Below, we have listed some of our favorite extras we found in the books that we selected.
Illustrations: Picture books aren't just for children! Some people can learn by reading, while others need more visual demonstrations to learn how to really execute a movement. We loved books that included excellent illustrations that demonstrated how to properly execute a movement. This ensures that you can gauge your form against an actual picture so you know if you are doing it right or not.
Drawings for photos often show you what muscles you are working out as well. This is a very helpful feature for those that want to craft a workout routine that triggers very specific muscle groups.
Anecdotes: If you are in a fitness funk, a compelling anecdote can help pull you out of it. Personal trainers have seen a lot of things from their clients, and even have personal stories themselves that serve to inspire.
We loved the personal stories that were told in ConBody, for instance. A good tale of personal struggle over adversity is sometimes all you need to relight the fire in your tank! Sometimes we get caught up in the monotony of life so that even our favorite running trails become a little boring. A good story will help you see the world in a different light.
Best Workout Books for Fitness Enthusiasts
1

. Strength Training Anatomy, 3rd Edition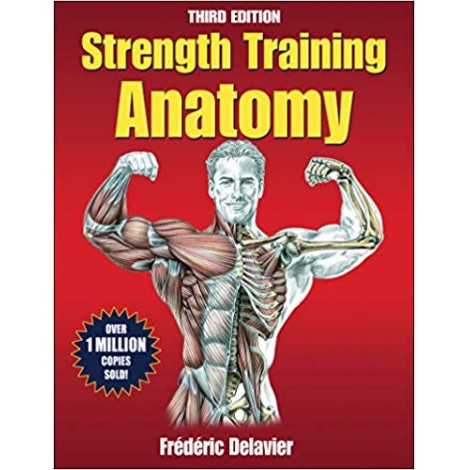 Knowing what muscles you are working at the gym is like a chef that intensely studied all of the ingredients they used in a meal. When you have a detailed understanding of all of the muscle fibers in your body, working out specific muscle groups it just a little bit easier than before.
The reason we selected the Strength Training Anatomy fitness books as our number one selection is that we feel that it is a book everyone should have at their disposal. What we liked most about these fitness books is that it comes with very detailed illustrations that show what muscle groups light up with various exercises.
Having trouble hitting your lats? These workout books offer suggestions on what exercises to perform to really fire up those lats. By using these workout books, you can craft the perfect workout routine that triggers the exact muscles that you want to hit!
For those that want something a little more technical out of these fitness books, the Strength Training Anatomy is a book that everyone should keep in their home gym or in their locker for quick and easy reference when you need it.

2

. The Little Black Book of Workout Motivation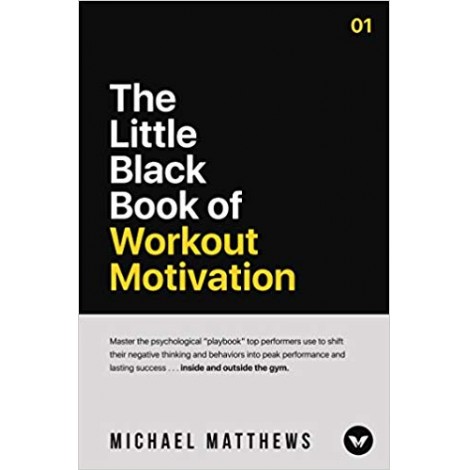 Sometimes you feel like you are on top of your game, and other days you do not. Lacing up your sneakers and going for a run may be the last thing that you want to do at the end of a long day, which is why staying motivated is important. Readers love this fitness book because it really inspires them to be better.
When training week after week, negative self-talk can creep in if you are smashing past your previous goals. Whether you are working out to lose a few pounds, or you just want to be the best version of yourself- stalling is a fact of life. The real progress doesn't just lie in your successes, but your perseverance to break through a wall!
What we liked most about this fitness book is that it is an easy read. In fact, you may find yourself dogearing chapters that really speak to you to jump back into when your motivation is lacking. This fitness book is just a cheerleader, it combines sports science with practical tools to get you excited again about training.
If you have hit the proverbial wall and need a little boost to help you push through it, The Little Black Book of Workout Motivation fitness book is one of your best options! It's a motivational book that knows how hard it is to get out there every day, even when you don't see much progress!

3

. The Men's Health Big Book of Exercises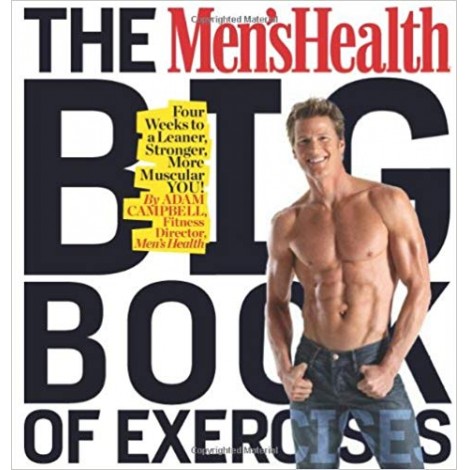 What we love about this fitness book is that it goes into incredible detail of all of the big exercises that help get you stronger. It gives suggestions of workouts that help build strength, and burn calories. It also goes into detail as to why these movements are important.
Inside this fitness book are 733 difference exercises and over a hundred different workout programs to keep things interesting. What we liked about The Men's Health Big Book of Exercises is that it goes into detail about the benefits of each exercise, as well as how to do it.
Don't know how to do a chin-up? This fitness book break down the movement into its individual parts while explaining the muscle groups it lights up. It gives step by step instructions on not only the proper form for a chin-up but how to make your chin-up cleaner and more effective.
If you are running out of ideas on how to change up your fitness routines, this fitness book are an excellent place to start. It provides a wealth of information on the science of fitness, as well as new ideas. If you want workouts that really target specific muscle groups, The Men's Health Big Book of Exercises is a great choice.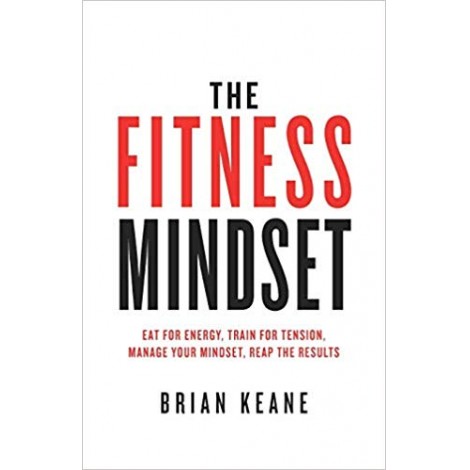 Fitness is more than just training and difficult workouts. If you aren't fully invested in your workouts and you are just going through the motions, you may not see the results that you want. The Fitness Mindset is a fitness book cover all of the details of staying fit, which include self-care, nutrition, and effective training.
If you are in the dreaded fitness funk, The Fitness Mindset is designed to dig you out of it! It provides great information on how to train your mind to think. It goes into detail to the reasons that you may have lost motivation and tries to steer you back to the point where you decided to get in shape. This book is a wealth of nutritional information, fitness and training tips and suggestions, and just old fashioned encouragement!
One of the things that we liked most about this fitness book is that it offers nutritional advice as well. Making sure that you get the most of our your training means fueling your body with the right food. These books go into a little bit of detail about what foods produce that results that you want.
If you are trying to wade your way through a stale fitness funk, we suggest giving The Fitness Mindset books a try! It blends pragmatic advice with tips and ideas to get you excited about working out!

5

. No-Equipment Workouts Vol. 1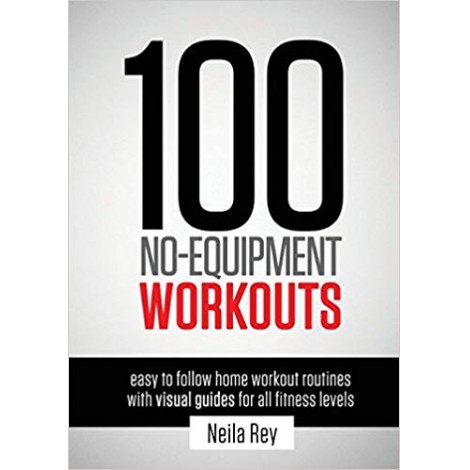 What we loved about this fitness book is that it is something that you can take with you anywhere you go. If you don't want to invest any money into home gym equipment, this book helps you get a great workout using bodyweight alone. It's also a great way to fit in a great workout even when you are on the road.
What we liked most about this fitness book is that all of the information is incredibly organized! The table of contents lists all 100 of the workouts and what page they are on. Once you find your favorite workout, this table of contents makes it easy to flip to your favorite section.
Each workout has a page dedicated to the details of the movement. This means that it explains the level of difficulty (and suggestions to crank it up a notch), as well as the muscle groups that it works. On the following page is an illustration that shows you the proper way to execute each movement. Most workouts have levels, most are divided into level 1, 2, and 3 so that the exercises in this book can grow with you as you get stronger!
This fitness book is designed for those that are on the go that needs help fitting in a quick workout when traveling. Users love that the exercises are unique, and some you can even do on your sofa as you are powering through a Netflix show!

6

. Thinner, Leaner, Stronger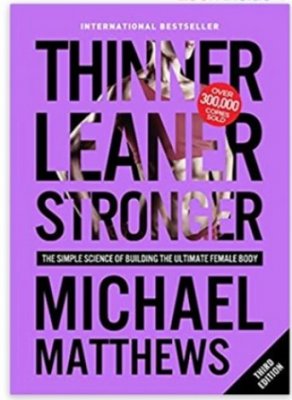 Now while many of our books cater to general populations, and the male physique, this fitness book is for the ladies out there. Mike Matthews is not only a best selling fitness author, he's founder of a prestigious supplement company, Legion Athletics. Not only is the author proof himself that his methodology is sound, but he approaches training sensibly, and safely. For the ladies out there, at any age, who are looking to get back into shape, this is a must read!
Much of weight training revolves around the idea that we need to load the muscles regularly for muscle growth, which is true. However, for women, factoring in age and hormones can come into play if you want to lose fat and gain muscle. This fitness book explains the science behind how to train, no matter your age, as a female, to get the look and energy you want in your life.
If you're in search of a solid fitness book designed to help the female physique, Thinner, Leaner, Stronger is a must read. Reviewers have weighed in with pros and cons to their own experiences and results, and the majority demonstrate that science behind training can make a difference in your training program results. Give this fitness book a go, or as a gift to a lady you love!

7

. The World's Fittest Book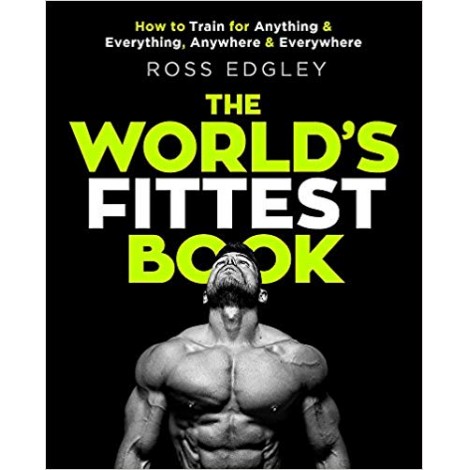 This fitness book start off a little autobiographical, but picks up steam pretty fast! What we loved most about this option is that it brings a lot of new information to the table about the science of fitness, as well as a lot of tools to help you get the most out of your workouts.
Fitness is more than just hitting your numbers on a weight bench or on a scale. Fitness is about eating the right foods, taking care of your mind, and training the right way. This fitness book goes into a lot of detail about how to train right at your limit to achieve the best results.
It's hard to know just how heavy you can lift or how far your body can actually run because much of the time it is your mind calling all of the shots. Sure, you stopped to catch your breath at mile 2, but was your body capable of completely another mile? This fitness book help you get out of your head to help you find your real max.
We love this fitness book because it completes quite a few tasks at the same time. It offers nutrition suggestions to get the most out of your workouts, it helps you find your right numbers to train at your peak, and it helps you squash the negative talk! If you need to push past a barrier, The World's Fittest Book will help you get there.

8

. BodyBoss Ultimate Body Fitness Workout Guide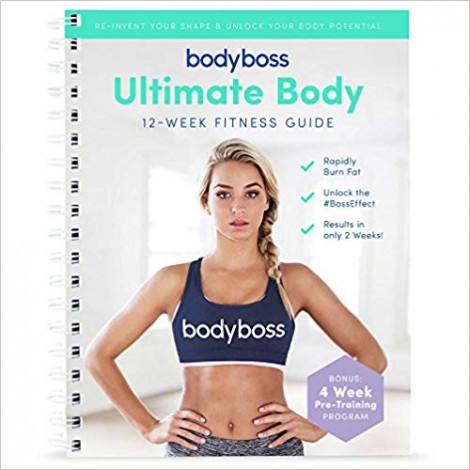 This fitness book is a lot like what we saw from The Men's Fitness Exercise Bible, but it is catered more for getting lean and cut in a simple 12-week program. Instead of weight training, the BodyBoss Ultimate Body Fitness Workout Guide uses different forms of cardio to help you hit your personal fitness goals.
HIIT training is one of the most effective forms of cardio to help build muscle and burn fat. This fitness book goes into a lot of detail with the use of charts and graphs to show you the benefits of HIIT training and how it burns more calories than your standard cardio routines.
What we love most about this fitness book is that it has a few different exercise programs designed for those at different fitness levels. HIIT training is a very demanding workout, so BodyBoss Ultimate Body Fitness Workout Guide provides a few less demanding cardio programs to get you started.
If you want to get lean and fit, but you need just a little bit of help, this book is a great way to help you reach your personal goals! It offers 12-week cardio routines for those that are newly-inspired couch potatoes to seasoned veterans looking to crank up the intensity with a little HIIT training!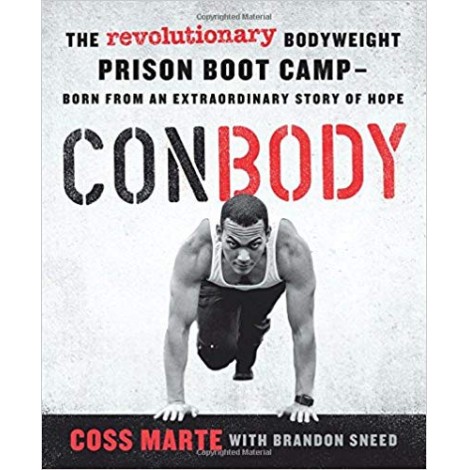 Want to get that tight prison body, but you are a little apprehensive about committing a crime? What we love about this fitness book is that it offers unconventional wisdom about taking care of yourself and your body when faced with an unconventional situation that leaves you out of your element.
This fitness book offers basic body workout routines that you can do from a prison cell or cubicle that help sculpt muscles and burn fat. The first section of the book is dedicated to entry-level workouts to get you started and increase the intensity as you make your way through the book.
Woven through the book are tales of people overcoming adversity in some tough situations, and becoming better people in the process. ConBody knows that a better you begin with a good workout routine, but it all depends upon your attitude and your willingness to work at it even when things get tough.
If you want a good read that will inspire you to be a better person, this is a great fitness book to dig into, even if you don't do any of the workouts within its pages! However, we highly suggest giving this bodyweight and cardio workout a try to get a lean and fit body no matter where you are!

10

. Bodyweight Strength Training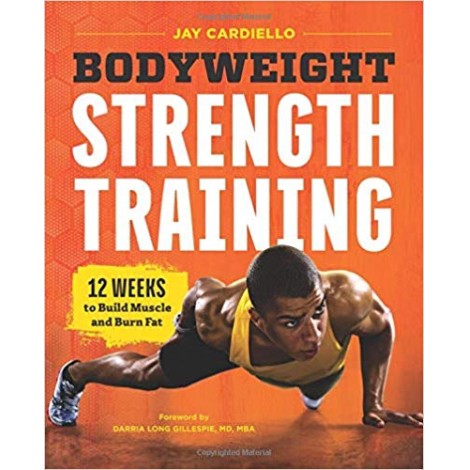 This is a really great fitness book to keep with you when you are on the go. By using your own body weight, you can build muscle no matter where your travels take you. What we liked most about these books is that all of the information is organized into two different parts that makes training a little easier.
The first part of this fitness book focuses on key parts of the body. It goes into a lot of detail of different workouts for various parts of the body. For instance, the section that is dedicated to core workouts describes different styles of sit-ups and ab work to build muscle and burn fat.
The second section of this fitness book focuses primarily on the 12-week program. This program is broken down into three parts so that grows with you as you get stronger. If you are unsure about one of the movements described in the program, simply hop back to section one to research that particular movement!
If you want a fitness book that provides a wealth of information on bodyweight exercises that are organized very well, these workout books are a great tool! By following this detailed 12-week program, you will burn away fat and build muscle at the same time.

Subscribe to our Newsletter