Best Shoes for HIIT Reviewed & Rated -2021
last updated:
Jan 03, 2021
The best shoes for HIIT training offer up something a little different when compared to your standard running sneakers. HIIT training demands quick and snappy movements, which means that you need to swap those bulky stability trainers with something that can adapt to quick lateral movements and provides a firm foundation for weight lifting. Speed is the ultimate goal, which is why we picked lightweight frames that match your movements. We wanted to ensure that we selected designs that still offer a good deal of support to prevent injury and are light enough to keep those intervals moving along at a snappy pace.
In this guide, we have selected some of the best shoes for HIIT workouts that will not only make you stronger but will also make you faster!
This is the best product on our list that is currently in stock: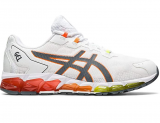 ASICS Gel-Quantum 360 6
Why is it better?
Excellent shock absorption
Springy outsole
Moisture-wicking upper
In a
Hurry? Editors choice: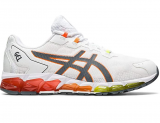 Test Winner: ASICS Gel-Quantum 360 6

15
Researched Sources
1870
Reviews Considered
12
Hours Researching
19
Products Evaluated
Support
Traction
Shock Absorption
Breathability
Weight
By Default
Top 10 Shoes for HIIT Workouts


Incredibly breathable
Lightweight
Firm heel bed
Slightly expensive
Limited colors
Whether you're zipping through a course or hitting the weight bench, the Metcon 6 from Nike is one of the most adaptive and versatile designs out there on the market. This latest model in the Metcon lineup has landed in our number one sport for a very good reason. It boasts a super supportive and adaptive midsole, provides a solid foundation, and boasts an upper that is one of the most breathable designs out there on the market.
One of the features that athletes love most about this design is the super breathable upper. The knit mesh is so lightweight and airy that you can actually see sunlight streaming through the mesh. This upper allows heat to easily escape through the vents to keep your feet cool and comfortable when you turn up the heat.
Another thing that makes this design stand out from the pack is the composition of the midsole. This design offers users a little extra room in the heel, as well as an additional firmness for excellent control. It boasts a Diverse Cushioning Foam insert for added support and has a wrap-around rubber outsole for a wide variety of movements in the gym.
If you love to dabble in sprints, rope climbing, plyometrics, and weight lifting, the Metcon 6 is specifically designed to adapt to all of these styles of movements. The lightweight and breathable frame help to keep movements light and snappy, while the supportive midsole keeps you steady on your feet and will help to prevent injury when trying to shave seconds off of your previous time.
2

. ASICS Gel-Quantum 360 6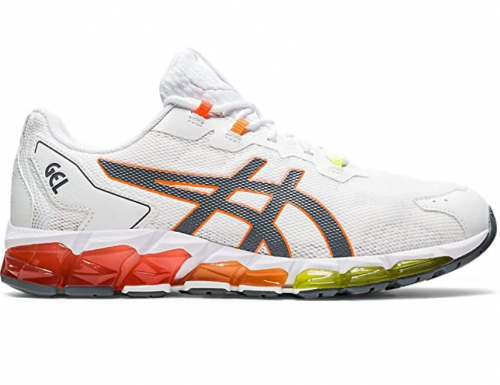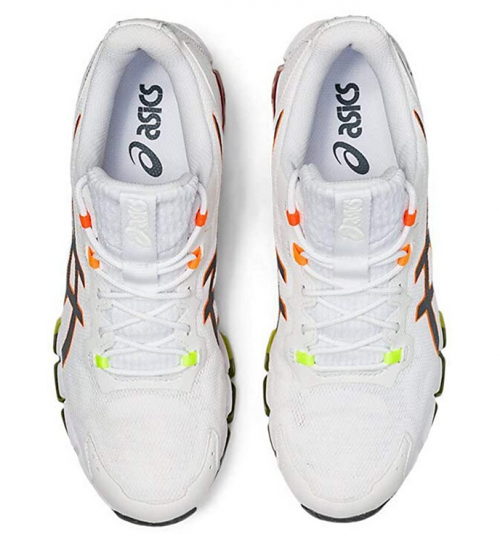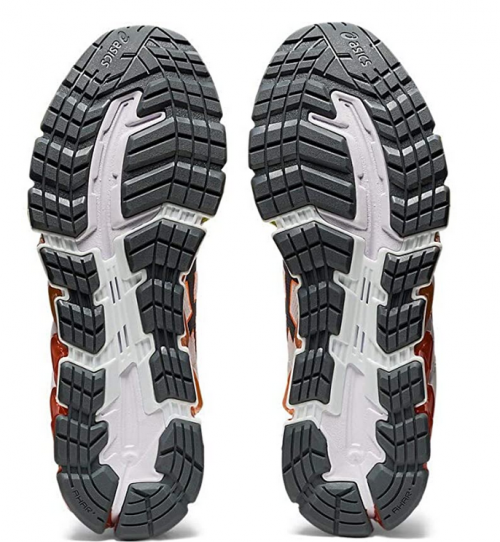 Excellent shock absorption
Springy outsole
Moisture-wicking upper
Slightly expensive
Heavier than most
If you are in love with the comfort and support of your stability trainers, the Gel-Quantum 360 6 from ASICS is a perfect marriage between speed and support. It provides users with modest adaptive support features to keep their movements light and snappy without weighing them down. It has a breathable and quick-drying mesh upper with advanced features to promote lockdown and provides a good deal of energy feedback.
Unlike a host of minimalistic trainers that are great for HIIT workouts, this design is slightly bulkier. While it is slightly heavier than some of the other designs out there on the market, it still provides users with excellent flexibility which is ideal for quick movements. The mesh upper is incredibly breathable, and the inside is lined with moisture-wicking fabric to keep your feet cool and dry.
What we love most about this design is the construction of the midsole. It is composed of ASICS patented Gel-Quantum materials that run all throughout the shoe. This material provides users a good deal of support as well as shock absorption which is ideal for protecting joints while engaging in lateral movements. It also has a uniquely designed lacing system that offers excellent lockdown.
Looks are deceiving when it comes to the Gel-Quantum 360 6. While it boasts a bulkier frame, users find that this style is super lightweight and responsive and doesn't weigh them down. If you don't want to give up your cushy stability trainers for snappy HIIT sneakers, this design is the perfect compromise.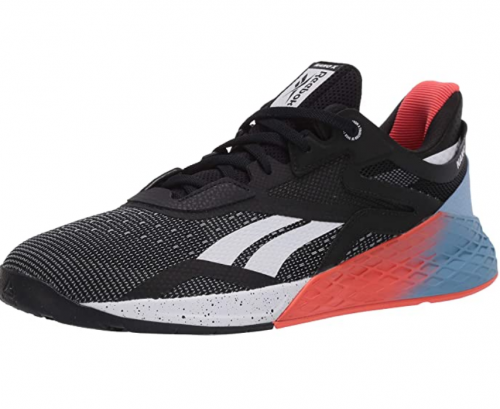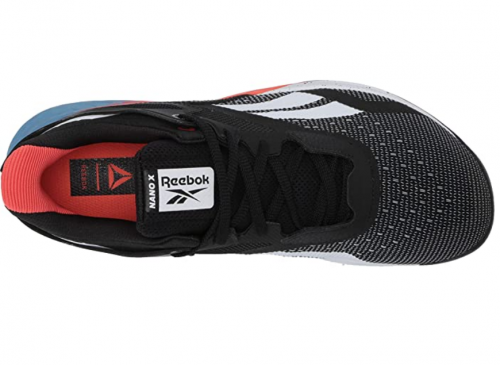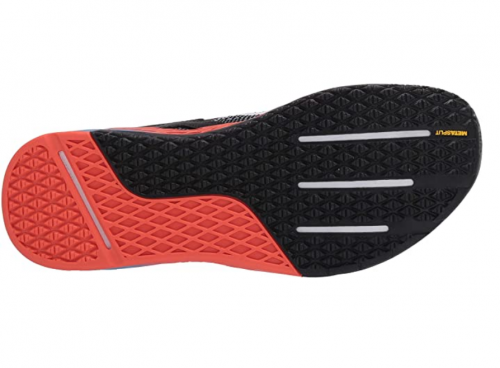 Incredibly versatile
Stretchy and breathable upper
Wide heel
Excellent stability
Heavier than most
Not for long-distance running
The reason that we selected the Nano X from Reebok is that it is insanely versatile. If your workouts are divided into running days and weightlifting days, the Nano X is able to easily adapt to both workouts while still providing users with the same level of support. It has a flexible and breathable upper for quick movements and boasts an outsole that is super supportive for squats but is still made to move on the track.
The most important improvement made in Nano X is the construction of the heel. For cross trainers, you need a heel that provides excellent support when engaging in lifts such as squats and clean and presses. This design is a bit stiff in the heel, which makes it ideal for weight training. However, it still provides a good deal of flex which makes it great for running as well.
The upper is composed of breathable flex overlays that lift hot air up and away from the foot to keep it cool and comfortable. These overlays also provide users with a good deal of support and stability as well, making it ideal for a wide variety of movements. The only downside to this added level of stability is that it makes it slightly heavier than previous iterations of the Nano design.
If you are in the market for a versatile sneaker that is able to effortlessly transition from the track to the weight rack, you can't go wrong with the Nano X. While it is slightly heavier than some of the other minimalist designs that we have seen, it offers users an excellent level of stability as well as movement for quick circuits and supportive squats.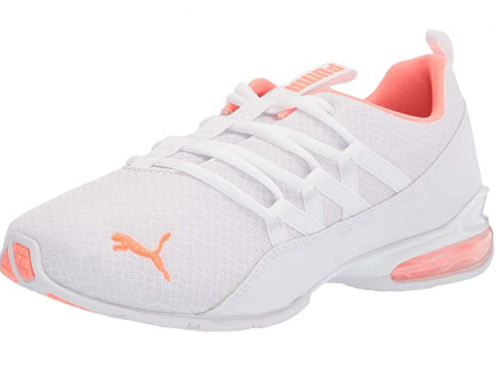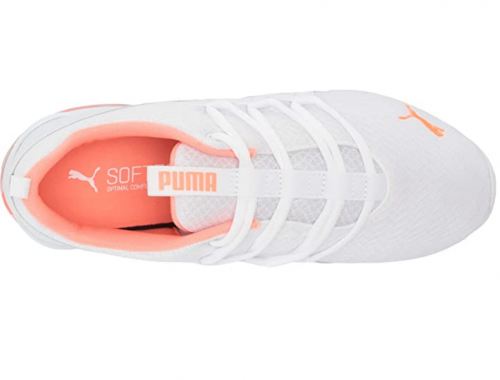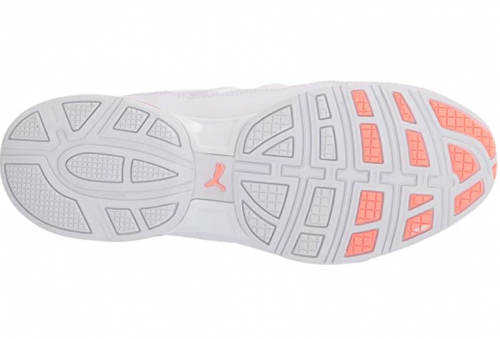 Snug, comfortable fit
Breathable
Padded tongue and collar
Stable cushioning
Supportive overlays
Puma appeals to the folks who enjoy the athleisure look with this shoe but without sacrificing functionality with its form. You will enjoy the benefits of wearing this shoe during your workouts, knowing that stability and support are behind this shoe's look and reputation.
With these best HIIT shoes for women, you will experience all-around cushioning that can be found in its midsole and heel, as well as in its padded tongue and collar. Comfort is clearly the goal here, but you will not feel as though your foot is being swallowed by pillowy softness. Instead, the cushioning is meant to garner support for where you need it most during your most grueling activity, be it squat jumps or jump knee tucks.
If you're going hard during your HIIT workout and you've passed the thirty-minute mark, chances are your feet are sweating as hard as the rest of you. The Cell Riaze's have a breathable textile upper meant to manage moisture, as is evidenced by its use of the Eco Ortholite sock liner.
These shoes for HIIT training work hard to keep your feet cooler, drier, and healthier so that you can work hard at making a higher box jump than last week.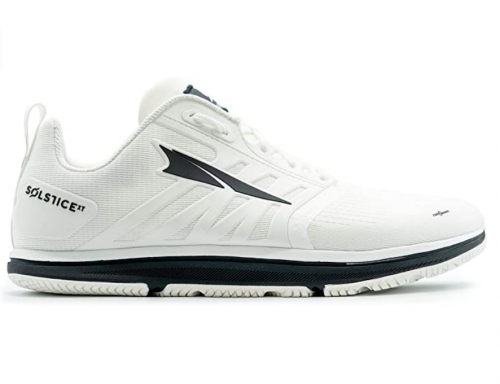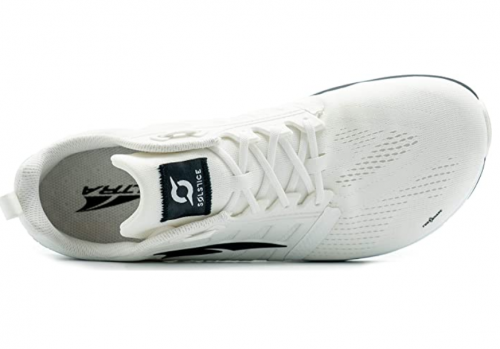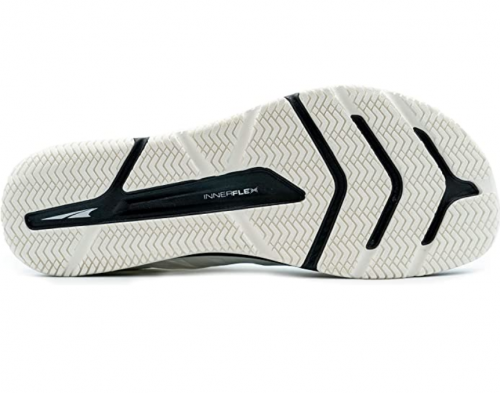 Affordable
Flexible mesh upper
Added heel support
Squishy midsole
Shallow toe box
Runs large
If you are planning on spending more time in the air than on the ground, you will want to check out the ALTRA Solstice XT. What we loved most about this trainer is that it has a super flexible frame that is made for a wide variety of quick movements. The upper is simple and breathable and omits bulky overlays that could hinder your full range of motion. While it's super light, it still provides users with excellent cushioning to protect their feet on brutal training days.
The very first thing that we noticed about this design is the versatile mesh upper. The Solstice XT omits heavy panels and overlays which can weigh your foot down. The upper of this design fits like a second sock and has breathable mesh vents that lift hot air up and away from your foot. It also helps to promote a full range of motion for fast and snappy turns and movements. The unique lacing system also helps to promote great lockdown.
Users also love the construction of the midsole in this design. It is made from incredibly flexible materials that won't hold you back on quick turns, but it still provides a good deal of support. The toebox offers little structure and support, which makes quick movements a little easier. It boasts added support and impact absorption on the heel, which is ideal for weight training as well as added support for quick circuits.
If you are in the market for something that is incredibly lightweight while still providing additional stability where you need it most, this design from Altra is with checking out. While it boasts a minimalist profile, it still offers a squishy midsole that you can really feel with easy and every step. Plus, it comes in at a price point that won't break the bank.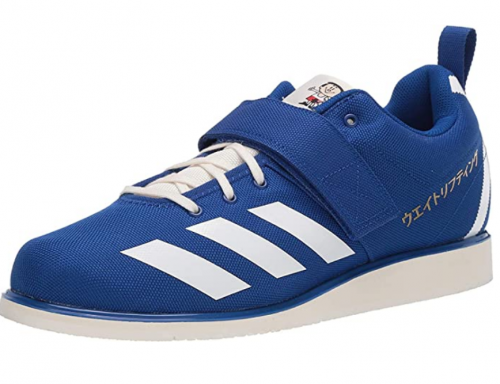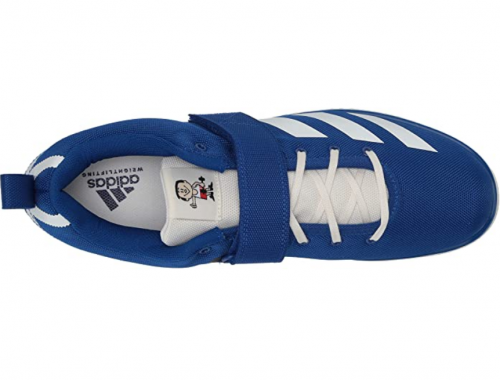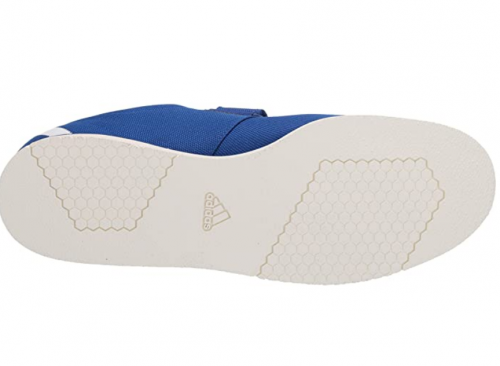 Elevated heel
Incredibly durable EVA midsole
Lighter than previous iterations
Not ideal for running
Slightly expensive
If your training leads you straight to the barbell or weight rack, the POwerlift 4 from Adidas will help you get the most out of your sets. This sneaker design is a little bit different than some of the more versatile options, so be sure that you really comb over the specs of this design before making a decision. If you need something that can transition to the track, this design may not be ideal.
What makes this shoe stand out from the pack is the level of support and stability found in the heel. When engaging in squats, deadlifts and even bench presses, you primarily drive from the heel. The slightly elevated EVA foam midsole allows you heels to really dig into the movement while being cupped and supported throughout the entire range of motion.
We also like that the upper of this design is incredibly structured to promote unmatched lockdown. It is composed of canvas materials that provides a good range of motion, and is accented with padded collars around the heel for additional stability. The addition of the midfoot strap helps to keep this shoe in place when engaging and quick and snappy movements.
If you are in the market for a design that is made to provide unmatched support for weight training, this design from Adidas is one of your best options. While it may not be the more breathable shoes out there on the market, it is one of the best trainers in terms of power and support.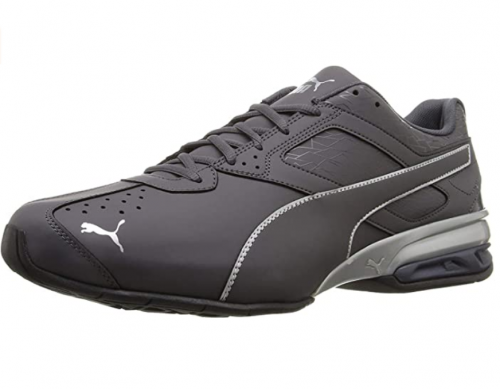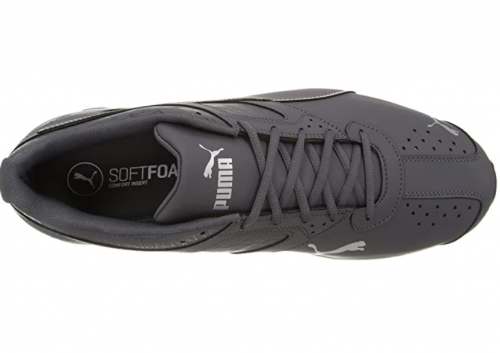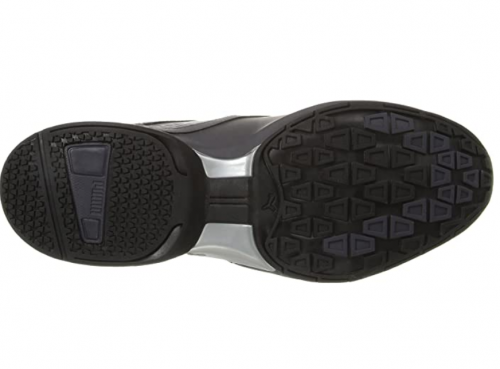 TPU stability shank
Raised heel
Lightweight upper
EVA cushioning
Versatile use
Although categorized as a running shoe, Puma's Tazon 6 HIIT training shoes are built to withstand the harsh demands of activities such as weightlifting and plyometrics. As the second Puma installment on this list, there is much to recommend it as a shoe meant for your hardest HIIT workout.
At a shipping weight of about three pounds, this shoe weighs in heavier than the ASICS Gel-Fit Sanas. Despite its heft and its construction to look like running shoes, it maintains a stable fit during your repetitions of clean and snatch. Cushioning is placed where your foot requires maximum shock absorption: through the heel and in the midfoot by way of EVA foam cushioning and use of a midfoot saddle.
The outsole of the Tazon 6s best shoes for plyometrics contains a thermoplastic polyurethane shank, strategically placed between the insole and outsole for stability during load-bearing exercises. Think of how running up an incline increases the load borne upon the feet and calves. This TPU shank helps prevent any overturning of the joints while your feet are working hard at keeping you upright on uneven surfaces.
The more stability you have, the stronger and more efficient your muscles become at keeping you upright and balanced.
Textile
Rubber sole
Synthetic/mesh upper
NB response 1.0 performance insert
Engineered mesh
The Arishi v2 by New Balance is the perfect runner for HIIT, road running or even just walking around town. With sophisticated style and unparalleled comfort, the Arishi is the perfect match for someone that wants to look good while performing their HIIT for the day.
With a fresh foam cushioned midsole that feels like gel nirvana, the Arishi will stop shock in its tracks and keep your feet comfortable throughout the entire workout.
The textile, synthetic upper of the Arishi is perfect for letting cool air in and hot, moist air out. You really work up a sweat during HIIT, so you need a runner that breathes. The perforated design of the Arishi and its easy-to-use lace-up closures mean you will be dry while having the perfect amount of compression to support and snug your feet.
For those of us that wear orthotics or other inserts, the NB Arishi one of the best HIIT sneakers on our list comes with a removable performance insert all of its own. Use the one provided to you by New Balance, or swap it out for the one prescribed by your podiatrist, it's completely up to you!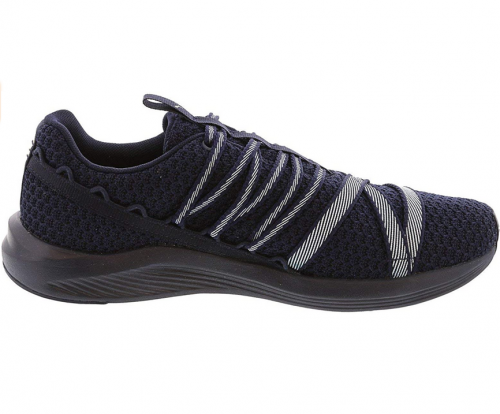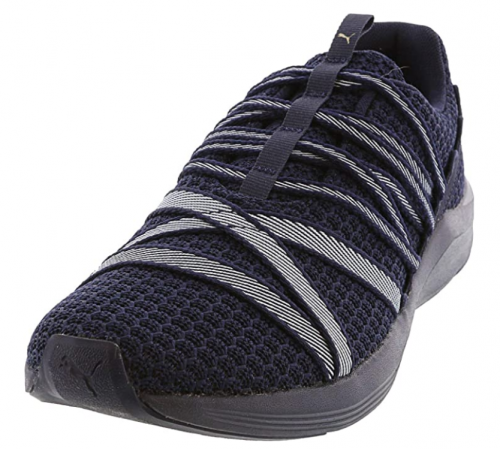 Breathable mesh upper
Fully customizable lace closure
IMEVA midsole
Softfoam sockliner
Lightweight rubber outsole
Runs narrow
Lacks arch support
Lightweight, breathable and highly adjustable, the Puma Prowl Alt 2 is the latest edition of the brand's great training shoe made for those who need the functionality but appreciate a stylish look as well. Available in monochrome grey or black, it's definitely the best looking model on this list, but that's not why it's featured.
Cushioned both in the midsole and insole, it'll provide excellent shock absorption, regardless of the type of movement you're performing.
The midsole material of the Prowl Alt 2 is made with IMEVA, a lightweight version of standard EVA foam that absorbs and disperses shock upon impact, without weighing too much. Aided by a Softfoam sock liner, you'll love the feeling of this shoe on your feet, and will likely be tempted to wear it for more than just a couple of hours at the gym.
The upper of the Prowl Alt 2 is made with mesh, featuring three supportive straps in the toe area that ensure maximum support and prevent slipping and sliding inside the shoe. The lacing system is completely unique in that it's made with loops that go from the midfoot all the way to the heel so that you can decide where you need the most lockdown for a great session.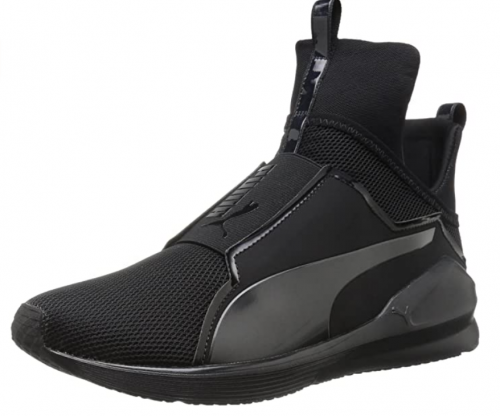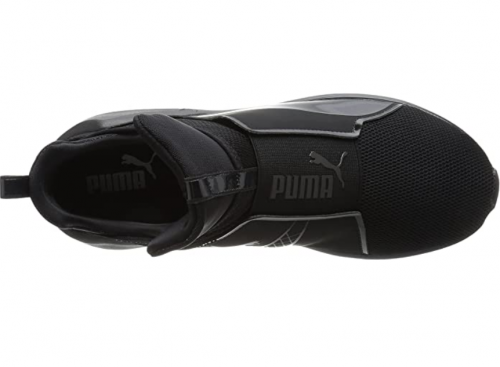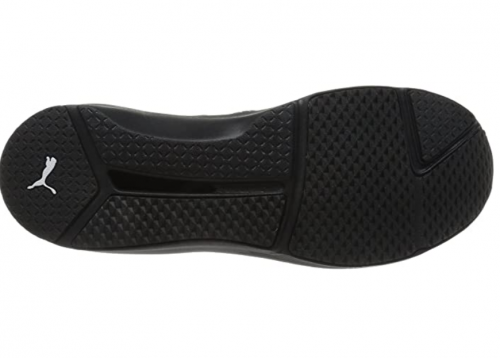 Mesh upper
Elastic closure
Pull loop tab at heel
Rubber outsole
Flex groove
Featuring an elasticized bootie construction, the Puma Fierce Core delivers a surprisingly well-balanced approach to flexibility and support, making it one of the best training shoes available on the market. It's made without any laces, featuring instead an elastic over the instep, ensuring a fit that'll fit almost anyone, providing the perfect amount of giving and lockdown.
The black color gives it a futuristic look that'll definitely set you apart at your gym, but may even work for casual wear.
The outsole on the Fierce Core best HIIT trainers is made with solid rubber which will do exceptionally well on indoor and outdoor surfaces. Its flexibility is ensured by a flex groove in the middle, while the pivot point at the toe ensures easy movement in all directions. The thick heel adds protection from impact in this area, as well as some elevation that'll come in handy during squatting movements.
The main material of the upper is mesh, which is not only lightweight and flexible but is the go-to material for anyone who is looking for a breathable pair of footwear that won't get hot when the workout becomes strenuous. Synthetic overlays provide stability, a padded tongue ensures comfort, while pull loop tabs at the heel provide an easy on and off.
Criteria Used for Evaluation

Support
Stability and support features are the most important aspect to consider because the intense movements and shifts in direction can result in a rolled, sprained, or even broken ankle or any number of other injuries to your legs, hips, and back. If you roll an ankle or otherwise lose your balance and fall, you may instinctively throw your hands out to catch yourself, which could result in broken wrists! As such, it's best to avoid falls altogether by investing in a good pair of supportive shoes for your workout.
Supportive Outsoles - Look for shoes that offer supportive outsoles which are designed to flex with your foot's movements. There are a number of such supportive outsole technologies from shoe manufacturers that are designed specifically for HIIT and CrossFit activities to allow for your foot to move as necessary in a workout without making you fall.
Arch and Heel Support - You need arch and heel support because these supportive features will reduce your risk of a fall or injury from the intense activity. You especially need these support features if you do not have normal pronation, as your over or under pronation makes your feet roll more than they are supposed to. The extra lateral movements and sudden direction changes will intensify any pronation problems you may already have, so you need a shoe that will compensate as needed to give you as close to normal pronation as possible. This can reduce your risk of developing plantar fasciitis and a number of debilitating injuries originating from pronation problems.
Supportive Uppers - Flexibility is of great importance, but a plain mesh upper would not provide enough support for high-intensity interval training activities, because meshes are light, flexible, and aren't designed to offer support. The best shoes have supportive overlays of some form to overlay mesh uppers if they have mesh uppers at all. This provides you with the extra support that you need to prevent an injurious fall. Supportive uppers made with overlays are also more durable than plain mesh uppers, as the breathable mesh is usually thinner and could tear.

Traction
The second most important feature to look at in a shoe is traction. As you will be participating in those sharp, quick movements, you need a shoe that won't slip under you when you lunge or jump. Slipping and falling during such intense activity could result in injury, so you need to find a shoe with good traction and grip. Shoe manufacturers provide this in a handful of creative ways, but we will discuss the one most commonly found in shoes that are best for HIIT, which is the tread and groove pattern.  
Tread and Groove Pattern
Outsoles that provide the best traction for HIIT do so because they have an efficient tread pattern which allows the shoes to grip the ground well to prevent injury from a fall. The depth and frequency of the grooves in the tread pattern vary from model to model and from manufacturer to manufacturer, but as a rule of thumb, the more grooves, the better the grip, as long as the grooves aren't too thin and close together. Too many shallow and thin grooves can reduce the traction the shoe offers. As a whole, manufacturers all use different patterns, but they all have sufficiently deep and wide grooves and treads to promote the best grip.

Shock Absorption
Cushioning is low on this list of features to look for because too much of it will hinder the shoe's ability to flex and bend with your foot as you go through those intense movements. Cushioning is important for choosing the right HIIT workout shoes, though, for shock-absorption and to prevent painful rubbing, so you will still need to consider it when you are shopping for your new pair of shoes.
Padding - Effective, lightweight padding can make an otherwise firm and supportive shoe comfortable to wear when it would otherwise be an uncomfortable environment for your feet. Look for shoes that offer light padding on the interior of the shoe, as well as on the tongue and collar. Be careful to find a shoe that promotes breathability through the padding, though, or you'll have a new problem on your hands.
Insoles - The insoles of your shoe need to be cushioned enough to absorb the shock from the hard impacts that result from intense activities, but thin and lightweight enough to not hinder the shoe's ability to flex with your foot.
Midsoles - Midsole units can compensate for extra thin insoles by providing an extra interior layer of cushioning and support at the same time. Shoes that don't have a midsole or have a midsole that does not meet your support and cushioning needs are not good.
Outsoles - The outsole cushions your feet more than you may think. The outsole is your foot's first line of defense against painful bumps and environmental hazards. The shoes which are best have a rubber or synthetic outsoles and do not have crepe or leather outsoles. The outsole should be flexible and supportive, but it should also be cushioned enough to provide shock absorption to counter the hard impacts characterized by HIIT workouts.

Breathability
In an intense workout or athletic activity, you need a shoe that provides the right amount of temperature management to keep your feet cool and dry, but this is especially true of high-intensity interval workouts. Wearing best HIIT training shoes that lack breathability features is a surefire way to turn your shoes into a sweat-drenched swamp of a sauna, which could result in foul odors and painful blisters.
Mesh Upper - The most common way that shoe manufacturers provide temperature management and breathability is by using a mesh upper in the shoe's design. Mesh uppers allow more airflow in and out of the shoe, which in turn cools and dries your feet. Mesh uppers have the added benefit of being flexible and stretchy, as well, which are also features needed in a good shoe.

Weight
When doing HIIT activities, you need a lightweight shoe that provides the support, stability, and traction that you need in the amounts that you need. Minimalist shoes are not usually best for this type of workout, so you need to be sure and pick a good shoe that isn't too heavy but also offers the above-mentioned features. A neutrally cushioned shoe works best, as well, as a shoe with a lot of cushioning can limit your flexibility and be a hindrance to your workout.
The lighter your shoe is, the less foot fatigue you will feel at the end of your workout, but be sure not to sacrifice important safety and comfort features to get a lighter shoe; your feet are too important to risk injuring, as they are generally our primary mode of transportation.
Expert Interviews & Opinions
Most Important Criteria
(According to our experts opinion)
Experts Opinion
Editors Opinion
Users Opinion
By Default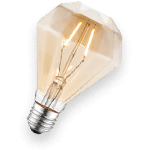 Scorch Calories
High intensity interval training, or HIIT, is one of the most efficient ways you can burn calories in a short amount of time.
During these intervals, the 'work' phase is a short period of maximal effort, and the 'recovery' phase is a shorter time to give some rest. For example, you can do 20 seconds of effort, 10 seconds rest, and repeat the interval for 4 minutes for a total of 8 rounds.
HIIT and Plyometrics
Plyometrics is what some call 'jump training'. It consists of moves such as jump squats, where the movement required takes you off the ground in a dynamic method, which helps your to expend the maximal amount of energy to burn off calories.
Not only do plyometrics act as a great exercise for HIIT, you may just get a better vertical in the process, as well as some shapely calves!
Other Factors to Consider

Bottom Line
The above recommendations come highly regarded by people like you, looking to get the most out of their workouts with the best shoe possible. As intense as some HIIT workouts can be, you will want a shoe that delivers the right fit, the right amount of cushioning, and the most stability. Choosing a pair of cross-trainers that don't perform well will only increase your risk of injury and prolong recovery before your next workout. Having a workout shoe that's activity-appropriate can only maximize the results you want for your body while maintaining safety and protection for you and your overall health.
Workouts should be fun and motivating, so why not do them with shoes that keep you going hard until the end, ready for the next workout?
Frequently Asked Questions
q:

How do I know what style is right for my workouts?

a:

HIIT has a wide variety of workouts, and not all are created equal. Whether you're hitting the track for quick circuits, or loading up the bar with weights, different shoes will support you in different ways.

For weight lifting, we suggest a shoe such as the Adidas Powerlift 4. This shoe has a stiff frame for added stability and an elevated heel that allows you to really dig into those squats while protecting your feet. They're not great for running, but they are the quintessential shoe for those pushing heavy weights.

For cross-training and circuits, you need something lightweight and flexible. The ALTRA Solstice XT is the perfect trainer for those that need quick and snappy movements, and they are particularly ideal for plyometrics where you need to be quick and agile.

If you plan on engaging in both activities, you need a more versatile trainer that is equipped for both. Nike Metcon 6 is a great option because it is incredibly versatile. It boasts a flexible frame for quick movements and a reinforced midsole that helps you dig into squats for added support and stability without weighing you down.
q:

Can I use these shoes for running and other athletic endeavors?

a:

Technically, you can. However, it is not recommended for two important reasons. First of all, HIIT shoes are specifically designed for intense lateral movements and sudden changes in direction. There are some athletic activities and workouts that these shoes would be good for, but for running and using exercise equipment, you would be better off investing in a good running shoe.
q:

Can I wear my HIIT shoes on a walk?

a:

You can, but HIIT shoes were not designed for sustained forward motion, so the supportive features may become painful if you wear them to walk or run for prolonged periods of time. They are also not recommended to wear to the office or a job that requires you to be on your feet all day, as these are purely athletic shoes with a specific purpose in mind.
q:

Are Nike, ASICS, PUMA, Adidas, New Balance the only shoe manufacturers that make good shoes for HIIT?

a:

No! Nike, ASICS, PUMA, Adidas, New Balance offer the top ten best shoes, but there are plenty of other shoes from other brands that provide everything you need for high-intensity interval training.
q:

Can I use running shoes for my workout?

a:

You can, but it's definitely not recommended. Running shoes are designed to be lightweight and minimalistic to make it easier to propel yourself forward. Running shoes are not designed for the intense lateral movements and sudden changes in direction which characterize these workouts. Choosing to wear running shoes could result in injury.
Subscribe to our Newsletter