What to Pack for Travelling During The Winter Holidays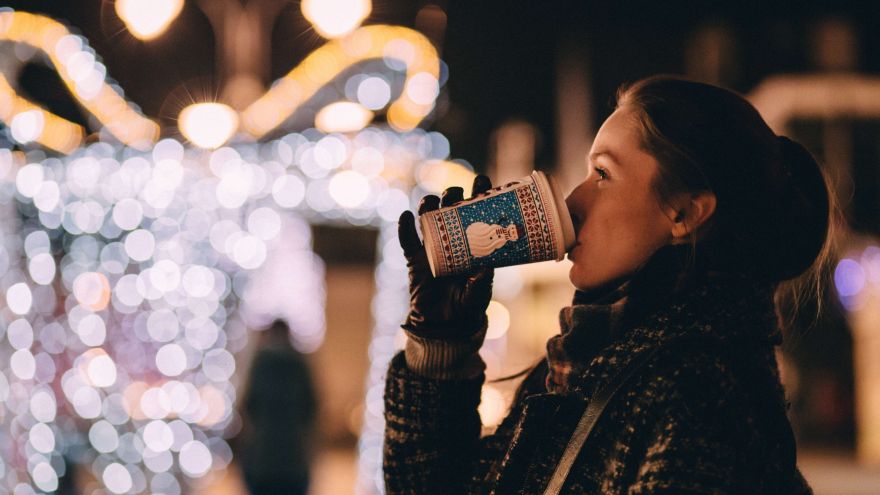 What to Pack for Travelling During The Winter Holidays
www.walkjogrun.net

It's that time of year again! Bells are jingling, folks are singing, and snow is glistening; the holidays are well underway. You've made your list and checked it twice, but how much on it is really necessary? Figuring out the footwear you need on any vacation can be tough, but the holidays present challenges all their own. There are parties, and lazy days, and different climates to contend with. Weather is important, but setting also plays a crucial role. Your decision-making process doesn't have to be so intimidating, however. I'm going to go over exactly what you need to pack today, and what to avoid packing at all costs.
But, how can you really go wrong? Can you really pack the "wrong" shoes? Yes, actually. Yes, you can. Baggage fees are a nuisance that you want to avoid at all costs, after all. Those who want to travel on a budget will absolutely need to pack accordingly. Even if you decide you don't mind an extra bag (or even two) in fees, it's still good to stay as frugal as you can. After all, a dollar saved is a dollar earned.
Sometimes you need a change of scenery, or you just want to experience the fluffy, powdery stuff first hand. Either way, if you're going from a warm climate to a cold one for the holiday season there's a lot to remember when it comes to packing. Going from cold to cold? Then you basically know the drill… but it's always good to check in order to make sure you really have what you need. After all, everybody tends to forget something when they're traveling. That's why I wrote this! To ensure you get at least one part of your packing done correctly (I also wrote it so that next time I won't find myself SOL, either).
Let's jump right into the topic, though. I've rambled on long enough. I'll split it into two sections based on cold climates and warm ones. So, depending on where you're going, feel free to skip right to that part!
Baby, It's Cold Outside
Packing for a place with cold temperatures requires some serious thought. While packing warm shoes for a warm climate can be uncomfortable, not having the right coverage in a winter wonderland can end in frostbite. It's because of this that you really need to put some serious thought into what you're putting into your suitcase… or just keep reading since I've already put the thought into it for you!
Fabulous, Festive Flats
Feeling funky? Sometimes it's fun to wear loud, obnoxious statement shoes as opposed to dull, modest styles. I think that heels are pretty cool when they're "out there", but flats are where it's at in terms of practicality in this regard. It's easier to have them get a little crazy since they're super comfortable and attachments won't get in the way of walking. Wacky, fun patterns and prints will pack a punch at any Christmas party. Who doesn't love a hoot of a person? Get it? Who, hoot? … I'll see myself out on that one.
However, there are definitely more feminine options that might be more your style. Not everybody likes to embody loudness, and fashion is highly subject to personal taste. I suggest bringing a pair of beige, oak, or black flats in this case. Little touches, like rhinestones or special stitching or buckles, are also nice to spice things up just a little. After all, it's a celebration, not a funeral!
Just make sure you're choosing good, sturdy options with, preferably, waterproof materials. Leather is absolutely a gorgeous compliment to add texture to your outfit. Adding a waterproofing spray will ensure your flats are good to go no matter how wet it is outside.

Have A "Heel" Of A Good Time
Of course, no list would be complete without a nod to one of the most timeless pieces of fashion ever. Heels, of course! In a cold environment especially wearing heels can be tricky. You never know what you're going to run into temperature-wise, and those numbers can dip in a second. It's because of this that traditional stilettos are not the way to go. They have open fronts and minimal protection against biting wind and frigid air… and that's not even getting into the topic of slush and ice.
Heeled boots are a fantastic substitution that is just as classic a style. There are several different styles, so no matter what strikes your fancy you'll be able to please your personal style palate. A knee-high option is best, especially when paired with a pop of boot socks over the top. This will give you three layers against the cold, and a fabulously layered look. A square, sensible heel is best when walking outside for an extended period of time. The ice can be difficult to navigate, and a tall, thin heel will make this process downright impossible.
If you need a flashier, more classic silhouette for dinner on the town or a formal family gathering, try a caged heel. The more coverage over the front of the foot, the better. Kitten heels are adorable and give the slightest pop of height to increase confidence and give your outfit a sassy flair.
The Warmer The Weather The Better
Many people love taking a break from their cold climate during the chilliest times of the year. It can be a welcome break from the worst of the winter weather… and a chance to tan that pale skin. Luckily, warmer weather gives you a little more leeway when it comes to your fashion, although it doesn't really allow for that stereotypical "winter" wardrobe. Let's jump right into it, though, and see what's what in terms of packing for warm weather!

Sandals, Of Course
How could I not kick this off with the most well-loved article of clothing for summertime? Sandals are fantastic because they range in style, so with a little searching you can find a pair you fall in love with. A strappy, flirty design is nice for formal gatherings since it offers stability as well as a fashionable, fun flair. If you need something more subdued then a d'Orsay is an elegant silhouette that flatters any outfit.
For fun nights out and about? Definitely go with something that offers ample support for your feet. A gladiator sandal is a great option for this purpose while still maintaining that hot look you crave.
Heels With A Twist
And, of course, we're ending this with yet more heels. They're one of my personal favorites, and there are so many to choose from. First off, holiday celebrations. As stated above, there are definitely two different ways to go. You can try something colorful and festive, or you can make a more demure statement with understated styles in neutral tones.
But why not both?
I absolutely love a champagne heel that's decked out with pearls or has a shimmery, satin finish. Black heels look fabulous with silver stitching or accents, as do all shades of gray. Gold heels with a jeweled backing make a bold statement without taking the attention off of the rest of your outfit. There are several styles to choose from but stick to something neutral with a small pop of "something" on them.

Now you know exactly what you need for your holiday, regardless of the setting. Whether you're on a walk to sightsee and enjoy the Christmas lights in a winter wonderland, hands cupped around hot cocoa and eyes lit up with holiday joy, or walking the beach with a margarita and palm trees all around, you know what you need. Of course, beauty is in the eye of the beholder, and fashion is totally up to personal taste. This isn't the end-all-be-all of what you could bring, it's just full of tips and things to keep in mind while you're shopping around and packing. There are so many styles, colors, and silhouettes to try… so get out there, and try them all!
Most Read