Best Quick Dry Shoes For Wet Places Reviewed
In a Hurry? Editors choice: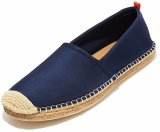 Test Winner: Sea Star Beachcomber

It's all fun and games until our feet get wet. The sun may be shining, the skies are clear, and maybe you're excited to finally enjoy some nice weather - but you stepped into a puddle, or you got splashed at the
pool
, or maybe you accidentally walked right into a shallow stream on your nature-exploring hike. All of these situations require a pair of solid, high-quality shoes that dry quickly, without letting your feet soak for the next couple of hours. For this purpose, we have put together a list of items which are clearly distinct from traditional wet shoes. You can wear these designs around the city, with your favorite pair of jeans or even a sundress, and yet still be confident that even if you do find yourself in wet conditions, your feet won't be cold and miserable for long.
Standout Picks
Criteria Used for Evaluation
Comfort
One of the key aspects to look at when you're buying new footwear is comfort. Comfort encompasses everything from how your feet feel in a design, how they move, how long you are able to stand, walk, run or do any other type of activity in it, and whether or not your feet feel tired at the end of the day.

It is also a somewhat broad topic, as what makes a design comfortable for each individual is different. We all have feet of different shapes and sizes, and it stands to reason that what you find comfy, your friend might not. This is a natural occurrence, and it is one of the main reasons we encourage you to try on a design before you make a purchase, as you can rely on positive reviews only so much.

However, there are features in a design which could help you gauge whether or not it will be comfortable for you even without trying them on. Let's go over them one by one.

Technologies
Special comfort systems are ever-present in the footwear industry. Brands are constantly competing, trying to outdo each other in terms of innovation and uniqueness, and as a result, we get a vast number of different technologies which aim to keep us comfortable as we go about our days. A fine example of this is the Adidas Climachill Rocket sneaker from our list, which comes with the Adidas Boost technology.
It is important to emphasize, however, that a design with this kind of high-tech construction isn't in any way superior to the one without it. Remember: comfort is highly subjective, and just because a sneaker or a heel or a boot comes with a list of strangely named features that do this or provide that, does not mean that it will be the most comfortable design you have ever worn.
(That being said, comfort technologies are certainly a nice bonus, if you find that they work for you.)
Materials
While we will talk more about materials which dry fast, here we will mention them in terms of comfort. What the upper, the midsole, and the outsole are made of - and the way the design is constructed - largely determines how the shoe moves and how it rubs against your skin. Whether or not it causes chafing, hot spots or blisters - all of which are quite unpleasant in the long run.
Look for soft, malleable materials, such as genuine leather and suede, canvas, velvet, wool, fleece, anything that molds to your foot and feels like a second skin, rather than a cardboard box. Synthetic materials, such as faux leather and faux suede can sometimes feel stiff and unyielding, so pay attention to that while you shop.
Footbed
If there are no comfort technologies in a design, then a molded, or contoured footbed, is a great alternative. Footbeds like these have special indentations and hills in their surface which correspond to the contours of your foot - making it incredibly easy and comfortable to walk in them. Contoured footbeds provide support for every part of your foot, and help you stay on your feet for longer.
The downside here is that sometimes the shape of the footbed doesn't fit the shape of your foot sole. Such designs can be awkward to wear and can even cause pain when covering long distances. If you feel like the form of the footbed is in any way uncomfortable, it's best to leave that design aside.
Flexibility
The best option is the one which promotes the natural movements of your foot while providing you with enough support so you can have a healthy gait. When looking at a shoe, make sure that it has some 'give' to it, but that it isn't flimsy at the same time. Walk around in it, feel how the upper fits to your foot, how the outsole moves - whether or not you feel restricted or unsteady in any way. Find a good balance between flexible and supportive, avoiding too loose or too rigid options in the process.
Style
As we mentioned in our introduction, we tried to steer clear of the standard shoe design. Instead, we focused on styles which can be worn day in and day out, as a lifestyle - or sports - sneakers, cute flats, and sandals for both urban and beach environments.

The two most important distinctions here are open toe designs and closed toe designs.

Open toe ones are sandals such as the Keen Kona, the Teva Hurricate XLT2 and the Columbia Tilly Jane. These provide maximum breathability, as it stands to reason, and allow your toes to wiggle free in the sunshine. Exposed feet in hot or humid climates have a reduced chance of developing bad odors, as well as any itchiness or infections that may result from the build-up of bacteria.

However, the other side of the coin is that these styles are not the best if you are exploring uncharted areas, as there might be some hazards lurking about in the form of glass shards, rocks, or even sharp shell pieces. If you are planning on hiking in an area you've never been to before, maybe it's better to opt for a closed toe design.

Closed toe options are abundant in this guide. They come in form of sporty sneakers which might even improve your running performance (see: Adidas Climachill Rocket), more elegant, lifestyle sneakers such as the Olukai Nohea Moku or the Sperry Maritime H2O, and even sweet flats, such as the Sea Star Beachcomber.

These don't offer as much breathability as open toe designs - though they are all made out of breathable materials, as we will establish in the next section. However, they do protect your toes and heels from scratches, stabs and other types of smaller injuries, if you find yourself on unfamiliar ground.

Style, as it often happens, is mostly about your personal taste and aesthetic. Think about what you own, what you intend to wear, and how this new design might fit into your wardrobe. After that, consider the purpose of this new footwear. Where you're going to wear it, what you will be doing in it and similar.

Decide whether or not your priority is breathability or protection, and whether you wish to look cute and feminine (Sea Star Beachcomber), cool and athletic (Adidas Climachill Rocket, Aleader), laid back and relaxed (Keen Kona, Columbia Tilly Jane), or maybe stylish and elegant (Sperry Maritime H2O, Olukai Nohea Moku). When you land on a style which you like the most, don't hesitate to go for it!
Materials
What makes a quick dry design just that? What materials are you supposed to be looking for, to know exactly if the sneaker or sandal or even boot you're buying is going to dry out fast?

The answer, unfortunately, varies. As you have seen from our guide, there is a number of different materials used in each of the items listed, which gives them the properties that fit our topic here. One thing is for sure, however: all of them are synthetic.

In most cases you read about, the uppers of the designs are made out of mesh materials. Mesh is fast drying because it is a porous material - meaning that it contains pores, or holes in its construction - making it light, thin and exceptionally breathable. When the air is allowed to properly circulate through the material, it not only keeps your feet cool and sweat-free, but it also dries out the material in a matter of minutes. This is why you will find mesh uppers, or mesh inserts in most of the options in this guide - the Columbia Drainmaker III, the Skechers Go Walk Cool, the Aleader, just to name a few.

Another way to approach this is to have a design made out of neoprene, such as the Sea Star Beachcomber espadrille. Neoprene is what wetsuits are made of, and contrary to popular belief, it is not waterproof. It doesn't keep the liquid out, but rather it traps a thin layer of it inside, creating an insulator of sorts. Neoprene dries as fast as mesh, and it also has a protective role; if it's a thicker form of neoprene, your feet will be safe from any the punctures or lacerations, regardless of what terrain you're exploring.

Other options for a fast drying material are a special type of polyester, as we've seen in the Keen Kona and the Teva Hurricane XLT2, and synthetic leather which is treated to have this feature, as in the Columbia Tilly Jane.

Regardless of what type of material the design has, you can rest assured that your feet won't feel wet or cold for long. All of the designs we listed in this guide stay damp - or wet - for a maximum of 15 minutes, after which you are back to feeling cozy and dry as if there was no splashing involved.
Versatility
What we love about good footwear is that it can be worn anywhere we want - to the store, to the park, to a lunch date with friends, perhaps even on a boat, or at the beach. Having versatile options is amazing because we don't have to bother changing our footwear, and if we also have versatile outfits, then once we get dressed in the morning, we're ready for whatever the day throws at us!

This is why we also looked at how versatile our designs are. Classic styles are only meant for the beach or the pool because they are not fashionable enough for everyday wear.

However, in our list, we have several items which can go well in almost any casual situation. Take the Sea Star Beachcomber for example - an espadrille flat that you can wear with jeans, shorts, and even a fun, colorful sundress. Similar can be said for a slip-on such as the Skechers Go Walk Cool - this is a sneaker which goes well with any outfit, and which you can wear on any occasion.

Less versatile are sandals, like the Columbia Tilly Jane and the Teva Hurricane XLT2, because open toes in these styles a for only the most relaxed of events. In places where you have to look decent, such as the office, the school, or an official meeting of some kind, open toes are a big no-no. A good alternative, however, is dressy sneakers, with silhouettes such as the Olukai Nohea Moku has, or the Sperry Maritime H2O.

As in the case of style, the level of versatility you need from your footwear entirely depends on where you intend to wear it. If you're going on a summer vacation - something laid-back and open-toed is better. If you want a good pair of shoes to get you from your workplace to a party by the lake with your friends, choose something more refined, but still breathable and water-friendly.
Durability
Finally, we arrive at one of the most important questions. What is the durability of these designs? After all, they are exposed to wet conditions quite often, perhaps even on a daily basis. How well can they possibly hold up?

Well, turns out - they can hold up quite well!

The essence of these designs is that they don't lose shape, get stretched out, or otherwise break down even if they do get soaked every once in a while. They are built to withstand stream fording, puddle splashing, jogging next to the waves, and even downright swimming in the ocean.

Now, that being said, you shouldn't expect these items to last forever. They are built out of synthetic materials, which are not as high quality, or as durable as some natural ones, such as genuine leather and suede. While neoprene is quite long lasting, mesh and polyester can only hold up so long until they start showing signs of wear and tear.

However, whatever choice you land on, you can be sure that it will last you for at least a couple of seasons. It does depend on how hard you are on your footwear in general - if you're engaging in high-impact activities, for example, you're more likely to need a new pair of sneakers sooner than expected. But if you wear this design moderately, and don't run into any rough terrain or unexpected debris on the way, you should be able to enjoy it for a solid amount of time to come.
Our Favorites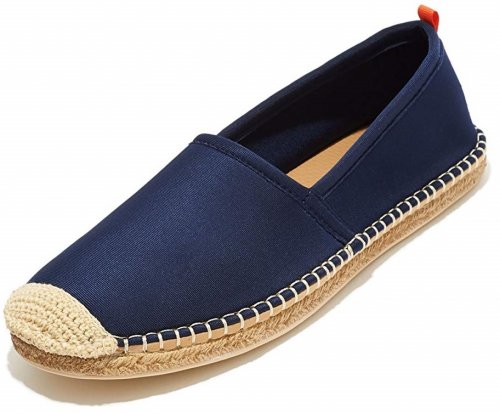 We all know - and love - the classic espadrille flat. It is lightweight, easy to wear, and it complements many an outfit in summertime. Now, thanks to the Sea Star Beachcomber, the espadrille can also be water-friendly! In this lovely design you will be able to transition from the pool to a lunch with friends without the need to change your footwear in the process.
The reason for this is that the upper of the Beachcomber is constructed out of neoprene. This is a highly resilient, water-friendly material that wetsuits are made of. It doesn't stretch out or lose shape when it comes in contact with water, and it magnificently dries out in a matter of minutes!

The Beachcomber is also outfitted with a rubber deck outsole, which adds durability to the design, but also provides you with slip- and skid-resistance on any type of surface. Thanks to the neoprene upper and this sturdy outsole, in the Beachcomber espadrille you can go swimming, snorkeling, and strolling along the beach all in one day!

This is design is light in weight, as all espadrille flats are, and it is also easy to pack. You can take these beauties with you anywhere you wish to go, and make the most out of your summer adventures!

2

. Adidas Climachill Rocket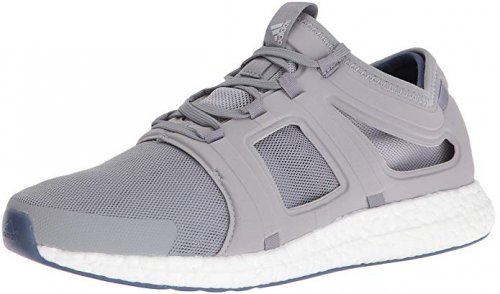 Now, we're going to focus a little more on running. The Adidas Climachill Rocket is not your average, lifestyle sneaker - this is an advanced running design designed to boost your performance, provide maximum energy return, and propel you to the front of the line in your next race. And it does all of that with the help of quite a few technologies.
The Climachill Rocket provides 360-degree ventilation with the help of a special, Aircool fabric. This is a micro-perforated material which dries fast and keeps you cool regardless of how active you are.

In terms of comfort, this sneaker comes with Adidas' well-known Boost technology. This system is actually made out of miniature TPU capsules which yield high energy return. It is about three times more resistant to high temperatures than regular EVA foam, meaning that it delivers a smoother, more consistent ride.

The Climachill Rocket has an outsole inspired by Stretch Web, which offers optimum transition and provides traction anywhere you go.

If you're looking for something with the name of a reliable, world-renown footwear manufacturer, which produces only the best, most comfortable of sports designs, then it doesn't get any better than this. The Adidas Climachill Rocket will make you feel confident, more secure in your steps, and overall less fatigued as you take on your next running track.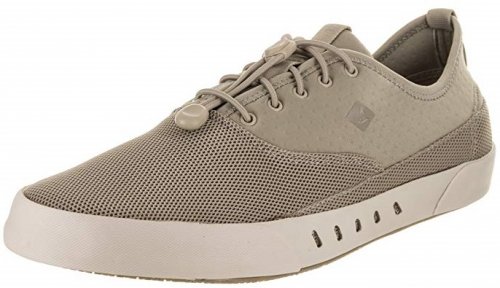 Similar to the Olukai Nohea Moku, the Sperry Maritime H2O resembles a standard lifestyle sneaker you can find pretty much anywhere. It has a round toe silhouette, a streamlined design, and it goes great with both jeans and shorts. It is perfect for those resort-style outfits you plan on wearing all summer long.
Much like most of the other designs we have encountered, the Sperry Maritime H2O also has a mesh upper which has those fast-dry, air-promoting qualities. It also comes with a padded collar and tongue for additional cushioning, and a lace-up closure at the front. However, this is a bungee toggle lacing system, allowing you to tighten or loosen the fit with a single pinch of your fingers.

Inside, the Sperry Maritime H2O is outfitted with a soft textile lining which doesn't cause any chafing or blisters, and it also has a memory foam footbed for optimal cushioning and shock absorption. The outsole of the Maritime H2O is a so-called Hydro Grip technology which provides maximum grip on slippery, wet surfaces.

If you're tired of the same old, not very stylish summer designs, and are looking for something more elegant but still functional, which you can wear both to the city and to the beach, then look no further than the Sperry Maritime H2O!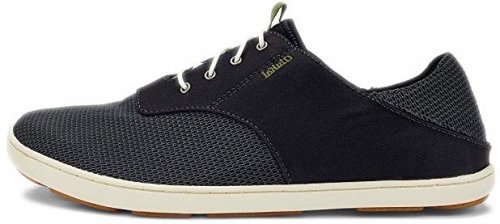 A literal translation of Nohea Moku (pronounced: noh-heh-ah moh-koo) is 'handsome'. Thus, we introduce you to the most handsome design on this list: the Olukai Nohea Moku. It is not only good-looking, but it is also versatile to the maximum - thanks to its drop-in heel design, you can wear the Nohea Moku both as a slipper and as a sneaker, depending on your mood for the day.
This unique design has an upper made from breathable mesh material, with a stretch mesh tongue. Mesh is a porous fabric, which allows air to properly pass in and out of the sneaker, keeping your feet cool and sweat-free even in the worst of heats. What separates the Nohea Moku from the rest of the items on this list are the water drainage ports in its sides, which allow for a fast and easy drying.

Inside this sneaker there is a dual-density anatomical footbed which has a quick-drying jersey knit cover. It offers the ultimate cushioning and breathability, and it is also removable - you can simply take out the footbed, wash it separately, and put it back into the sneaker. A great way to remove bad odors!

To complete the design, the Nohea Moku comes with an all-weather outsole that provides traction on wet surfaces.

What we're most enchanted by when it comes to this sneaker is that it looks just like that - a regular, fashionable lifestyle sneaker that anyone can wear anywhere they want. But it is so much more than that, as you can wear the Nohea Moku to the beach, to the pool, on the boat, without fear of ruining your stylish shoes with a little bit of splashing. Truly a design everyone needs in their closet!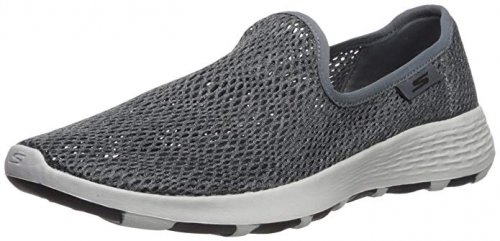 With the world 'cool' being built right into the name of this design, it is no wonder that it's one of the best options for keeping your feet breezy and free of sweat no matter how hot it gets outside. The Skechers Go Walk Cool is a slip-on sneaker that is lightweight and easy to wear, and that will help you survive the sweltering summer heats even if you don't feel like exposing your toes to the world.
The Go Walk Cool has a one-piece woven upper made from mesh fabric, which is specially engineered to move with your foot as you walk, and to naturally breathe. It is water-friendly, meaning that it will dry pretty fast after it gets wet.

What is especially amazing about the Skechers Go Walk Cool is its 5GEN midsole cushioning. It is responsive, providing shock absorption and comfort, as well as a proper flow of cool air around the foot. Together with this technology also comes a padded collar and an integrated outsole pattern for that all-day walking comfort.

While you shouldn't go directly into the water in the Skechers Go Walk Cool, this minimalistic slip-on still provides that short drying period and keeps your feet comfortable and fresh all throughout the day. It is easy to put and easy to take off, and you will hardly find a more practical design than this one!




We're adding another open-toe design to our list with the Keen Kona flip-flop! This functional sandal is all you'll need on your summer vacation, whether you're going for some fun at the beach, or to a local bar to share a beer with your buddies. The Kona will keep you feeling fresh and comfortable, no matter what your destination is.
The straps of the Kona flip-flop are made from polyester webbing, and there is a quick-drying lining for active use. What makes the Kona stand out are the PFC-free water repellent technology and the Cleansport NXT technology for odor control.

The Keen Kona comes with a metatomical footbed, specially engineered to provide superior arch support and to gently cradle the contours of your foot. The midsole on the Kona is made from lightweight EVA, and the high-traction rubber outsole comes with special grip pods.

One of the best features of the Kona is that it is completely machine washable! That's right, you can simply throw these sandals into your washing machine and get them squeaky clean with minimal effort!

If you're on the lookout for that perfect flip flop you can wear every day - this is where your search ends. The Keen Kona is more than a standard design - it is anatomically shaped, comes with unique technologies which provide fast drying and resistance to odors, and it will not let you down regardless of where you're headed!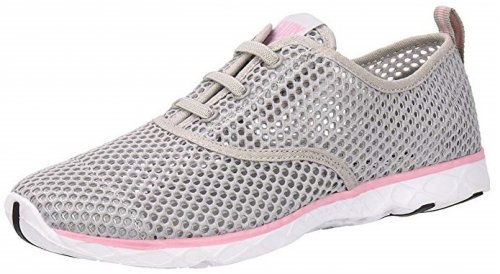 On the outside, it may look like a regular athletic sneaker, but in reality, this Aleader design is an amphibian slip-on shoe. Amphibian refers to the fact that it can be worn both on land and in water, all the while preserving its shape and integrity. In this sneaker, you can take on the city, the beach, the pool, and the lake, and be equally comfortable in any setting.
The water-friendly design of the Aleader sneaker starts with its mesh upper. It is made out of hydrophobic - water-repelling - material, which dries fast and enables air to freely circulate through the shoe. It is outfitted with FluidFlow technology which allows water to drain from the upper to the outsole and then out of the sneaker for all-day comfort.

There is a lateral stitching system which locks the foot down in this design and provides you with a secure fit. You won't be losing your sneakers no matter how fast you're running in these! Furthermore, there are rubber pods strategically placed on the outsole for added traction and protection from wearing out.

With the Aleader Water sneaker you get all the sporty goodness, all the comfort of a standard sneaker, only in this one you can easily jog up and down the beach, play volleyball by the pool and explore hidden treasures of a summer resort without fear of how the water will affect your footwear. What a great combination!

8

. Columbia Drainmaker III


For when you're in the mood for a little exploring, venturing into the great outdoors to admire everything that Mother Nature has to offer - you need solid, comfortable footwear. One of the solutions could be the Columbia Drainmaker III, a hybrid sneaker which will meet all of your requirements on both land and water.
This design has a mesh upper for ventilation and that quick dry feature that we're looking for, but it is additionally protected with a toe cap in the front. It also comes with a lace-up closure system which offers more than enough adjustability.

The Drainmaker III has a Techlite insole, and all the cushioning and snappy energy return that comes with that. There are special midsole ports which allow for even more air flow and water drainage. On the bottom of the Drainmaker III, there is an Omni-Grip non-marking outsole with razor siping which keeps you from losing your balance in every type of environment.

While most other designs on this list are oriented towards easy city walks, the Drainmaker III can be used both for that and for following some well-trodden, unchallenging trails in the countryside. It will keep your feet protected, sweat-free, and comfortable every step of the ride.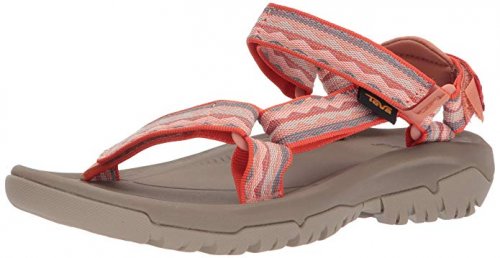 While Tevas aren't for everyone, whether you have tried a design from this brand before or not, you shouldn't skip on giving the Hurricane XLT2 a go. This three-strap sandal seems like a classic on the outside, but it comes with a couple of unique innovations that will make you fall in love with it on the first step.
The straps of the Teva Hurricane XLT2 are made out of a combination of polyester webbing, nylon and recycled PET materials which stand up to abuse and dry fast after getting wet. Not only that, but each of the three straps - in the back, over the ankle, and over the toes - is fully adjustable, meaning that you won't have any trouble fitting into this sandal, no matter what the shape of your foot is.

The heel of the sandal is cushioned with neoprene to eliminate hot spots and blisters, and the sole is a merge of an EVA foam midsole and a Durabrasion rubber outsole, which provides equal traction on land and around water.

On top of all of this, the Teva Hurricane XLT2 is also surprisingly affordable. You don't have to put a major dent in your budget to get your hands on this amazingly comfortable and adjustable sandal. Don't hesitate to go for it, we promise you that after only a day of wearing this sandal, you will forget about all others.




When summer heats roll around and all you want to do is get rid of your socks and confining footwear, a great alternative is a slide sandal! Take the Columbia Tilly Jane for example - it is casual, comfortable, and it will make your toes happy as they wiggle free in the warm summer breeze.
This design has two straps for the upper, made out of synthetic leather which dries quickly. This makes the Tilly Jane a great option for the beach and the poolside, when you're constantly in danger of getting splashed, but want to avoid soaking in your footwear for long.

The Tilly Jane has a Techlite lightweight midsole, courtesy of its brand Columbia, which delivers immediate energy return and long-lasting cushioning. In these slides you will be able to cover long distances on foot, to enjoy that stroll along the pier or go on a shopping trip with your friends.

There is nothing you can't do in the Columbia Tilly Jane, especially when you take into account that the rubber outsole of this sandal prevents you from slipping even on wet surfaces.

We will admit that the Tilly Jane doesn't win many style points; it is more practical than fashionable, but it is also a slide sandal that everyone will easily find a use for. You will love taking out this gloriously comfortable option for a day out by the water!

Subscribe to our Newsletter