Best Sperry Shoes For Yacht Club Vibes The Sea Reviewed
In a Hurry? Editors choice: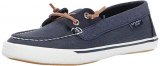 Test Winner: Lounge Away

Looking for a pair of boat-inspired footwear? If so, then consider purchasing a pair from the original creators of this style of shoe,
Sperry
, an infamous brand in the sailing community who crafted the very first pair back in 1835.
The great thing about the Sperry line is that they're no longer strictly about
yacht shoes
but have expanded to include a huge assortment of styles. Their collection offers sandals, sneakers, boots,
oxfords
, and of course, deck shoes. Anyone in the market for a high-end yet casual pair should consider shopping the Sperry line, it won't disappoint!
Standout Picks
Criteria Used for Evaluation
Style
Modernized twists on classic silhouettes are abounding with their collections that cater to men, women, and children alike. The great thing about this brand is that they haven't abandoned their heritage which is so deeply rooted in deck shoes, having crafted the first pair and created some of the most innovative features this style of shoe has seen to date. No one makes shoes for the aquatic-lover at heart quite as they do and yachtsmen can rejoice while wearing a pair of their comforting styles.
With so many options available it can be tough knowing which ones to choose. No matter what sort of style you're searching for, there's something for every taste with this collection and we've narrowed it down to ten of the very best.
These aren't just for boating anymore! Sperry shoes come in many shapes, styles, and sizes. They offer everything from espadrilles to loafers and everything in between. The most infamous design from this line is, naturally, their deck-inspired designs, though today this brand has gained considerable notoriety for their more versatile designs like boots, sneakers, sandals, and loafers. This is a brand that has a little something for everyone and manufactures quality pairs that are uniquely their own yet still blend with the latest fashion quotes.
Features
Being the original creator, Sperry is all about innovative features! Some of the most useful aspects were discovered by Sperry themselves including wave-siping which revolutionized the outsoles of aquatic-friendly styles. Wave-siping is a unique method for creating and shaping the sole so that it delivers a much more solid grip on both wet and dry terrain. This helps to keep sailors and water-lovers safer while maneuvering on slippery surfaces.
This is a brand that takes comfort very seriously and incorporates top-of-the-line comfort-enhancing features into every pair they make. Compression molded EVA insoles are a common practice and offer the wearer a uniquely comforting experience. They also use memory foam to craft their footbeds which is an excellent material that delivers very enjoyable results. Memory foam works by taking an imprint of your foot shape the very first time you wear them. It then retains this impression to provide a completely customized fit that hugs every contour of your foot, cradling it in total comfort.
Another aspect that's an excellent feature with these pairs is their pre-treated leather material. Its protected against water and scuffing which makes it an ideal choice for the sailor or water enthusiasts. All around, these provide a comforting high-quality feel that will keep your feet feeling their best. Each of their specific features was taken into consideration while evaluating the potential options for the top spots on this list.
Water Resistance
Sperry offers three collections to choose from with different styles of footwear. Their Top-Sider Collection was the original brand which started back in 1935 and focuses heavily on boat-inspired shoes. This is their infamous line that started this brand on their way to the top and to this day delivers the highest quality designs. The Gold Cup Collection features some new and innovative style for the Sperry line and focuses heavily on premium craftsmanship and high-end designs. Sperry has recently added the third collection, called the Cloud Collection, to their repertoire. This line sees some of the older classics reinvented and taken to a whole new height.
The leather material used is excellent for pulling excess sweat and moisture away from the skin! In a process called, moisture wicking, the leather draws excess moisture away from the skin and pushes it towards the outer layer of the material. This prevents a build-up of sweat and odor-causing bacteria which leaves feet feeling and smelling fresh and clean. Despite its wicking qualities, this material isn't particularly good for wearing in wet weather conditions. In fact, it should be avoided altogether. If it gets wet it can damage the material causing it to harden or crack, especially if it's exposed to direct sunlight while it's wet. Thankfully the leather that Sperry uses in the making of its shoes is pre-treated so you can go ahead and get wet while wearing a pair without having to worry.
Comfort
It's important that a shoe be comfortable and offer excellent wearability. This is especially true of shoe that is meant to be worn at sea! Most of these designs are slip-on which can cause problems if they don't have proper features to keep them in place. For people with wide feet, it's important not to squish them into a pair that isn't wide enough because this can lead to serious pain and discomfort. Wearing shoes that are too narrow, or too small can also cause friction when your skin rubs against the material of the shoe repeatedly, this leads to painful blisters.
Once you develop a blister it can take weeks for your foot to fully heal which is why prevention is the best medicine in this case. The shoes on this list were evaluated based on user reviews and experiences which helped to assess the overall wearability that each pair offers. This will help to you assess the pro's and cons of each and determine whether, or not, they'll be a good fit for you.
These shoes are made to provide the most enjoyable wear possible and are created with special comfort-enhancing benefits. One of these extras is a padded tongue and collar which provides added support and a more luxurious wear. Padding at the collar prevents undue pressure on the sensitive ankle area and alleviates the possibility of rubbing which can lead to blisters. It also prevents potential injuries to the ankle bone by lessening the strain from every step.
Breathability
A shoe that breathes is critical to providing the wearer a comfortable and healthy experience when sporting a pair of shoes, sandals or boots. A lack of breathability will create a wet and humid foot, leading to discomfort and possible fungal or bacterial infections that are painful and difficult to cure.
How does a manufacturer ensure their product will allow maximum airflow? There are several ways to achieve this, including using special fabrics in the upper of the product, lining the midsole with moisture-wicking technologies and finally, the good old use of perforations of holes throughout the product.
If a product scores high on this metric, the buyer can rest assured that the manufacturer has used some or all of the above techniques to ensure the wearer a comfortable and dry wearing experience.
Top 10 Picks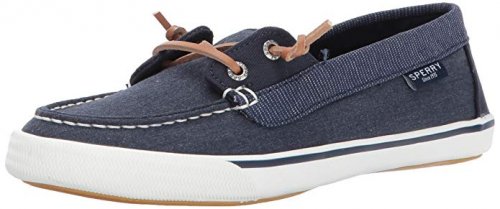 The lounge Away is a deck-inspired sneaker. Its low top structure makes for a stylish option, while it's slip-on design makes for effortless on-off wearability. This shoe delivers a lightweight and breathable upper that's made from soft cotton that feels great against your skin, while its memory foam footbed delivers the ultimate in comfort. The Lounge Aways nonslip synthetic sole keeps you steady on your feet and grips to any surface, wet or dry.
Vulcanized Sole
The Lounge Away was constructed using a vulcanized rubber outsole that keeps you stable on your feet in both wet and dry conditions. This material offers a solid grip and is ideal for wear in damp or wet conditions. It is a durable and lightweight option that will keep your feet feeling great for hours on end.
Trendy Style
This shoe is available in seven colorways: dark olive, taupe, wine, navy, white, gray, and rose. This means you'll have no trouble matching these with your favorite outfit and you can even wear a different color for every day of the week.
Cost and Value
The Lounge Away is an inexpensive sneaker that delivers effortless style and functional wearability. It's available in seven colorways and will keep you safe and stable on your feet thanks to its non-slip sole. Go ahead and wear these shoes for any occasion because you'll look great no matter what you're wearing with them.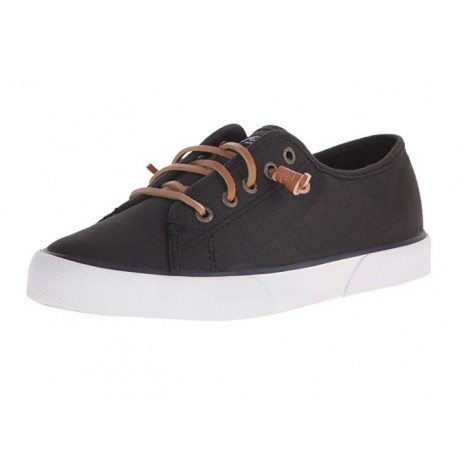 The Pier View is made of fabric and textile materials that are lightweight and comfortable. Its rubber sole offers superior grip on wet or slippery terrain, while it's low top structure is always stylish. You'll enjoy the ease of this pairs slip-on design that makes for easy access while still providing a secure fit. This shoe features an oversized logo and Sperry's signature stitched detailing. The Pier View features barrel tie lacing and metal eyelets that make this shoe a super hot and trendy option which is perfect for spring and summer activities.
Non-Marking Outsole
This sneaker offers a non-marking rubber outsole so you won't have to worry about scuffs or marks on any surface material. Go ahead and walk the floor with confidence while wearing a pair of these because you won't have to worry about leaving any marks behind. This design is excellent for repelling scuffs and will continue to look as good as day one for ages to come.
Slip-On
These slip-on shoes make for effortless on-off wearability. They feature secure gore accents which hold them perfectly in place despite its slip-on structure. The barrel tie lacing also lets you adjust the fit for the perfect feel every time without the need for tying and untying each time you put on your shoes.
Cost and Value
These cute and functional sneakers are very affordable and offer excellent value! They have a memory foam footbed that provides total comfort, along with a nonslip rubber sole and a breathable fabric upper that makes this an all-around excellent choice for water-related activities in general.



The Authentic Original is where it all began! This shoe offers a leather upper and non-slip rubber outsole that will keep you steady on your feet. Its moccasin stitching and rust-proof eyelets are perfect for sailing the seven seas in total comfort! The Original boasts handsewn Tru-Moc construction that's ultra-durable and can stand up to the tough wear-and-tear of the day.
360° Lacing System
A fully functional 360° lacing system provides you with the ability to cinch the collar of the shoe for a more secure fit. When you cinch this pair you are fasting with an additional leather strap inside of the collar that you can pull taught to your preferred tightness. This makes for a customized fit that's perfect for every foot and will stay securely in place all throughout the day.
EVA Heel Cup
Anyone looking for all-day comfort will benefit from this pairs EVA heel cup which delivers a timeless kind of cushion. It also absorbs the waves of shock which travel through the foot and up the legs with every step. This prevents foot fatigue and lower limb pain and lessens the strain of daily activities.
Cost and Value
This option is similarly priced to most of the shoes on the list and delivers a high-quality boating shoe. This is the perfect choice for seaside activities or for casual Sunday sailing and will keep you in complete comfort while you ride the waves.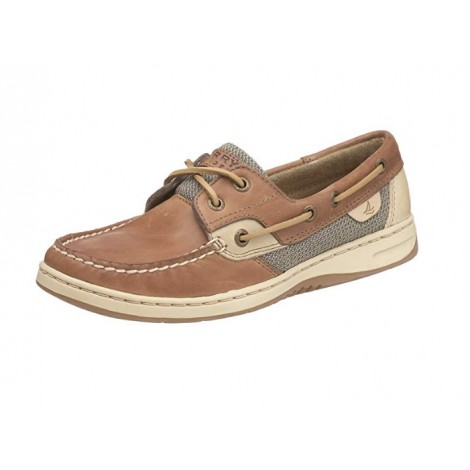 This option features both a leather upper and side mesh air ventilation. It's available in nearly 20 color variations so you'll have no problem matching them with your favorite outfits. The Bluefish offers handsewn Moc-Toe construction and a padded collar that's both comforting and durable. A molded EVA midsole delivers all-day comfort and superior underfoot cushion for the perfect foot feel. This option is both stain and water-resistant which makes this the best choice for seaside adventures, while a quality 360° lacing system keeps the Bluefish perfectly fitted to your foot.
Air Mesh Ventilation
The Bluefish offers cooling and comfortable air mesh ventilation at the sides. This prevents overheating and keeps your foot cool and comfortable for hours on end. There's no need to worry about sweaty or smelly shoes thanks to this options adequate airflow that prevents a buildup of sweat and odor-causing bacteria.
Colorways
The Bluefish is available nearly 20 colorways so you can easily match them with almost anything in your wardrobe. Choose from options like two-tone linen or black and gray, to name a few. You'll enjoy the sheer effortlessness that this shoe brings to your dressing routine.
Cost and Value
This option delivers an incredibly valuable shoe for the aquatic adventurer. It's made from high-quality materials that are both breathable and lightweight so you can look and feel your best for all your outdoor activities.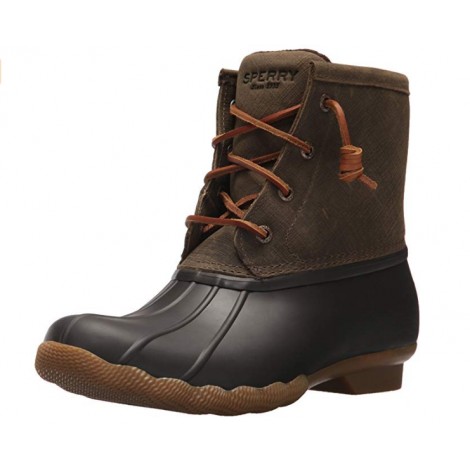 Stop worrying about wet and cold weather conditions thanks to the Saltwater boots' weather-resistant design. It offers microfleece lining and a cushioned insole that provides superior warmth and all-day comfort. Its pretreated leather upper and its rubber sole is water resistant and ready to stand up to the harsh elements. Wave-siping on the outsole provides wet or dry traction making this shoe a great choice for any occasion. Its waterproof and will keep you warm and toasty during the coldest of weather.
Microfleece lining
This material has an incredible knack for keeping you warm and cozy when the weather outside is frightful! It's soft against your skin and provides an additional layer of pillow-like cushion keeping the delicate underside of your foot walking comfortably. You'll never want to take this pair off thanks to its supple lining material and cozy warm environment.
Rawhide Lacing
The Saltwater boot comes complete with a rawhide lacing and rust-proof metal eyelets. This makes for a completely secure fit that can stand up to the wear and tear you put them through. These boots are designed to handle harsh weather conditions by keeping your feet dry, comfortable, and cozy.
Cost and Value
This shoe is very affordable especially considering the high-quality features that it delivers. Forget about cold or wet feet during the winter months thanks to the Saltwater boots design that will keep your foot bone dry and ultra snugly.

6

. Billfish Ultralite Boat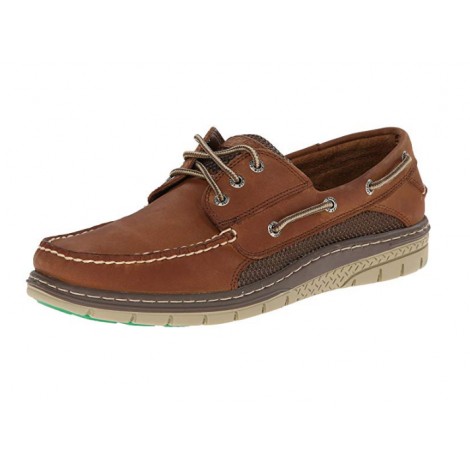 Sailors get ready for this pair! The Billfish offers a leather upper and cooling air mesh side vents for adequate airflow around your foot. Its rubber sole is waterproof and provides solid non-slip traction for secure and stable footing. The Billfish Ultralight offers a 360° lacing system along with rust-proof eyelets which makes this the ideal shoe for life spent seaside. The leather is pre-treated so it's stain and water resistant which is perfect for aquatic-activities or days spent Surfside lounging in the sun.
Wave-Siping
The Billfish offers a non-marking rubber outsole with wave-siping that delivers the most ideal traction for wet or dry surfaces. This shoe will keep you secure and steady on your feet even while you're dockside thanks to its specially designed sole that's made for life in the water.
Air Msh Ventilation
This shoe will keep you cool, dry, and comfortable thanks to its built-in air mesh side panel. Mesh allows for adequate airflow inside of the shoe and around the foot which prevents overheating keeping you comfortable for hours on end. Forget about a build-up of sweat or odor-causing bacteria thanks to the Billfish's solid and water-friendly design.
Cost and Value
This is a reasonably priced option, especially considering the value that it delivers. These are ideal for life in the aquatic lane and are a sailor's best friend.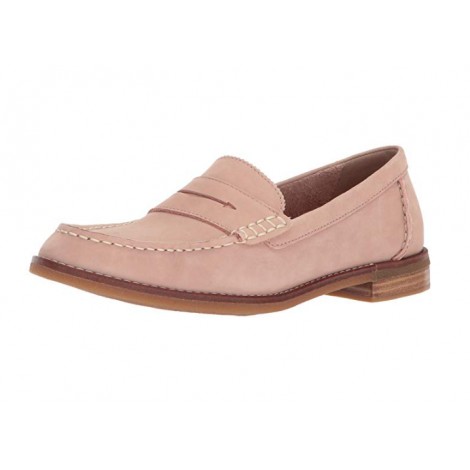 The Seaport Penny Loafer is the ideal shoe for casual and comfortable wear! It's available in 11 colorways which makes it an effortless task matching these with nearly anything in your wardrobe. Its leather upper is cool and breathable for a comforting foot feel, while its synthetic sole provides non-slip traction on both wet or dry surfaces. This pair is designed for increased flexibility and features a durable rubber outsole that's perfect for wearing while you're seaside.
Leather Sock Liner
These deck inspired shoes have a leather sock liner that pulls excess moisture away from the skin. This prevents a buildup of sweat and odor-causing bacteria keeping your feet and shoes smelling and feeling their best. A full-length memory foam insert adds additional comfort and provides a unique and comforting support system that cradles every contour of your foot.
Leather Welt
A leather welt makes for an extra durable pair of footwear that can stand up to the test. Go ahead and put these through whatever wear and tear you wish and they'll hold true to form and won't break down from the stress. This shoe was made to last and it delivers time after time.
Cost and Value
While this option is a bit more expensive than some on the list it's certainly a worthwhile investment. Any sea lovers looking for a resilient option that will keep you cool and comfortable all throughout the day will benefit from this shoes quality design.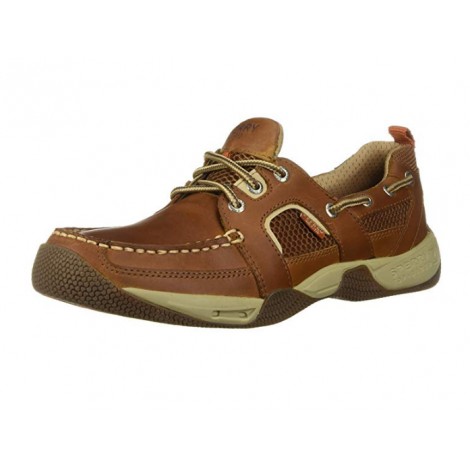 This pair of water-resistant shoes offers an athletic performance and lets you sail in safety thanks to its trustworthy design. A full-length compression molded EVA footbed ensures you're cruising in total comfort, while its leather upper is lightweight and breathable for an all over cooling experience. Mesh panels allow for adequate airflow preventing a buildup of sweat and odor-causing bacteria so your shoes will stay fresh and dry. This pair lets you roam wherever you so choose whether its land or sea thanks to their wave-siping sole that provides the ultimate grip on any surface.
Air Mesh Panels
Air mesh panels along the upper unit keep your feet cool and comfortable by allowing for adequate airflow inside of the Sea Kit Sport. This prevents a buildup of sweat and odor-causing bacteria to ensure that your shoes stay fresh for the duration of wear. Don't worry about smelly or uncomfortable footwear thanks to this options comforting design that's made to promote an odorless environment.
Compression Molded EVA
A compression molded EVA insole keeps you walking comfortably for hours on end. EVA is a lightweight man-made material that's notorious for its soft underfoot cushion and lightweight delivery. These shoes won't weigh you down and will provide the perfect amount of padding to protect the delicate underside of the foot in order to prevent foot fatigue and lower limb discomfort.
Cost and Value
This option costs a bit more than some of the items on the list, however, it's certainly a worthwhile investment. This shoe delivers the ultimate in comfort and functionality making for the perfect choice for life on the high seas, as well as, for the beach-goer at heart.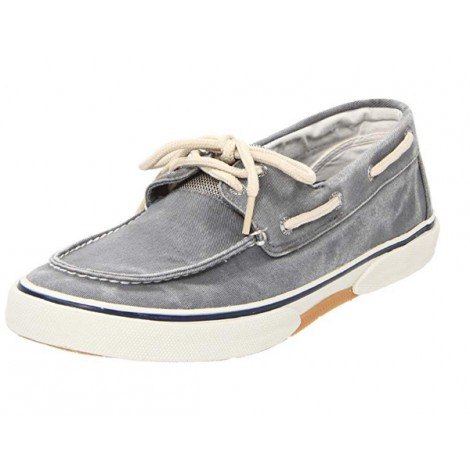 The Halyard was made for the water lover and provides a soothing kind of comfort. It features a two-eyelet lacing system and distressed canvas upper that keeps you cool and fresh for hours on end. It's stitched detailing along the vamp adds a unique spin of style to this slip-on shoe while it's lightly padded tongue and collar deliver an extra notch of comfort. Textile lining prevents overheating and keeps your feet feeling fresh and cool all day long, making this an ideal choice of footwear for beachgoers and sailors alike, or just for the boho-hipster.
Lace-Up
This shoe stays perfectly in place thanks to its easy slip-on design with a secure front lace-up closure. This allows for an adjustable fit that conforms perfectly to the shape of your foot and stays right where you want it to. Forget about your shoes slipping off while you're on the move because the Halyard will stay exactly where you want to.
Trendy Style
This option is suitable for everyone ranging from the hipster city-goer to the solitary sailor. Its modernized and trendy look is available in over 10 colorways including chocolate, gray, salt wash black, navy, and red, to name a few. Its stitched detailing and statement rubber outsole make for the ideal choice of shoe for anyone looking to stay trendy.
Cost and Value
This shoe is very reasonably priced and delivers an excellent style and comforting foot feel that's hard to top. Sailors and hipsters alike can rejoice in this options cool and modernized delivery of the perfectly functional shoe.

10

. Hampden Venetian Slip-On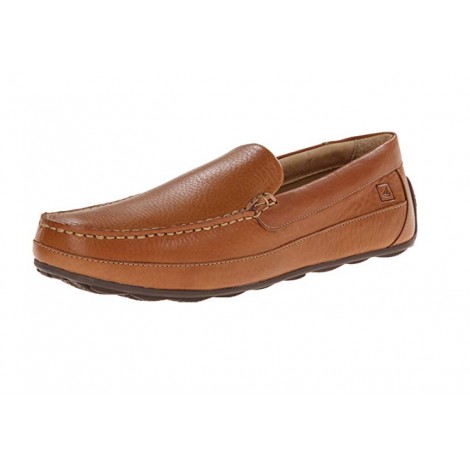 This slip-on loafer comes complete with moc-toe stitching and a padded collar for additional comfort. It's a luxuriously handsewn shoe that offers a durable and long-lasting option of casually comfortable yet stylish footwear. It's leather upper is breathable and lightweight keeping you cool and comfortable no matter the weather, while its rubber sole keeps you steady on your feet. This shoe is ideal for driving, sailing, or other casual activities that call for a fashion forwarded yet functional pair of footwear.
Driving Appropriate
This slip-on loafer is modeled after the casual driving shoe and is ideal for time spent behind the wheel. Its rubber sole features wave-siping which provides superior grip on any surface. This is ideal for times when you need to be quick on your feet and will ensure your safety and security.
Multiple Colorways
This cool and casual looking pair of footwear is available in three colorways: amaretto, black, and Sahara. This makes for an easily styleable option that can look good with nearly anything in your wardrobe and takes little-to-no effort when it comes time for dressing.
Cost and Value
While this pair is a bit higher price than others, it certainly an excellent investment in your overall comfort and security. You can enjoy casual days spent while wearing these and will benefit from their effortless design that can pull any outfit together in a flash.

Subscribe to our Newsletter