Best Espadrilles Reviewed
In a Hurry? Editors choice: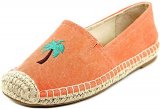 Test Winner: Girl Island Espadrille

A staple of summer fashion, espadrilles never go out of style. Whether you opt for a simple flat or a dressed up wedge, you'll find that they are easy to pair with a number of outfits, and can be
dressed up or down
, depending on the occasion. As a rule, they have a sole made out of esparto rope, while everything else can vary. Canvas, leather or synthetic, the uppers have numerous variations, allowing you to choose from breathable and lightweight, fashionable and embellished, and even comfort-driven options.
If you are looking for a pair of summer shoes to wear on a daily basis, to take to your next holiday, or even something that'll look great with a fancy summer dress, take a look at our top 10 choices of espadrilles available for purchase right now.
Standout Picks
Criteria Used for Evaluation
Fit
With every pair of quality sneakers comes a precise size and fit. That's why choosing the correct size for your foot in an espadrille or sneaker is imperative when looking for the perfect pair. It is highly important that you become familiar with sizes before you shop, as—most of the time—sizes can vary when shopping online and going in blind is often dangerous. We've got your back, however, with a small guide on how to choose sizes and the different types of sizes for each footwear.
Believe it or not, there are many different types of them, ranging from closed-toe, open-toe, and sneakers. Each type, however, fits differently depending on the size and shape of your foot. Thankfully, there is a general rule of thumb on choosing sizes for specific types such as the leather and the suede ones.
For leather sneakers, size up; it is imperative to understand that all of them—open toe and closed toe—are quite narrow. If you are someone who has wider feet than the average, it's always the best call to size up to avoid any unnecessary pain. Suede sneakers fit similarly to leather ones, in that you should always go half a size up. Canvas ones are often similar, but there can be some slight variations. They are one of the tightest types and always run a half size smaller so it is crucial to go with a larger size when buying online. Some that are a mix—for example a leather body and canvas toe-cap—run a full size smaller. The moral of the story: these sneakers are tight, so buying half to one full size up is always a smart idea.
They should never slip at the heel. Like any other footwear, if they slip at the heel, they are too big and it is often dangerous to walk in them. They should fit with a precise and snug feel, with no looseness to be found except in the toe-box. You should never size up to feel loose. They must feel snug in your heel but not too tight to cramp your toes. There are few specific types such as the Chanel ones which will stretch out after wearing, making buying the actual or smaller size a better decision.
Breaking in them can be one of the hardest parts. When you get your first pair, you may find that they are difficult to get on; no-lace closed-toe ones are often tight and narrow, making the first time wear a tight squeeze. There is, however, a correct way of putting them on for the first time that may reduce all the hassle: first, slide your foot into them and over the heel area. Try to wiggle your foot as far back as you can and then pull the heel area out from the back of your heel. This way, your foot isn't forced into the footbed and you aren't crushing the fabric by yanking the heel area.
You may never have even heard of one, but shoe stretchers are a thing. And they are important to use regularly on them if you aren't wearing them often. They work by stretching and reshaping the shoe, relieving pressure sites and target tight or painful areas that could cause blisters. If you are an average collector, and are interested in buying a lot of them but can't wear them all weekly, it would be smart to invest in a wooden shoe stretcher that will keep your sneakers long and lasting. They sell for as little as $20 on Amazon.
All in all, although they can vary in size, sneakers are narrow and, unless you are going for Chanel or something of similar design, it is imperative that you often buy a half size up. Although footwear that is too loose is never good, a pair that is tight and causes blisters is even worse. The sizing and fit are imperative for a great experience.
You need to know your proper size and fit to receive a great wearing espadrille.
They come in different constructions, designs, and styles so fit can vary but it isn't usually too much of a difference. They do have the tendency to run narrow and wide feet people usually can't wear them. It's best to go either half a size of a full size up.
Leather, suede, and canvas are the most common materials for espadrille construction and such materials are usually tighter fitting so take note of that as well.
The fit should be snug and there should be no slippage and loose feeling but some of them will stretch out over time. There is usually a break-in period as well.
Shoe stretchers, especially wooden, can be a great choice to create more room in them.
Style
This category can be one of the most diverse in the industry. There are tons of different designs and sub-categories, and the very term can range from high-heels to sneakers. There are, however, a few basic types that you should familiarize yourself with before buying.
Espadrille flats are the most common and comfortable among types. These flat-heel ones are popular and are often easy to wear and won't cause any pain experienced from high-heels or wedges. Sneakers, casual, navy, and street shoes all fall into this category of flats. Flats are most often made of cotton or linen—natural elements that are conserving and environmentally friendly. Fashion-wise, flats go fantastic with dresses of any kind, and you can fit them with skinny jeans, shorts, or skirts.
Wedge ones are the second type. These ones have only recently been adopted into the market and have grown a big fan base, as they include all the needs of typical ones while also adding the sophistication and luxury of a high-heel. Wedges look elegant and are often designed with an open-toe shape. Wedge ones can be a mix of casual and professional tone, so they are great for your everyday use but can also be worn to anything formal or work-related.
In addition to flats and wedges, they also come in open-toe and closed-toe platforms. Open ones give off a fun and fresh image, but they are often less comfortable with a less supported arch and footbed, while also fitting less snug. Closed ones are more professional-looking. They are polished and often luxurious if paired with a high-heel style. If you're looking for more of a strong and sound impression rather than a casual, fresh one, closed-toed ones are the best to portray your personality. If you have any type of foot pain problems such as Plantar Fasciitis or toe fungus, it is always better to wear closed-toe ones with a supporting footbed.
There are also obscure terms that you may not yet be familiar with. For example, what in the world is jute? Jute is a term used a lot when talking about this type of footwear. The Jute, in actuality, is a plant from the mallow family cultivated in tropical regions. It is also the name of the fiber extracted from the plant used to make a natural, elegant textile. The soles of these sneakers are often made using jute.
Although new fabric types are chosen each year given the current trend, jute has always been an iconic fabric used in them. The use of natural fabrics can make them extremely lightweight and breathable. This makes them ideal in warm weather and footwear is now present all across the world. When buying, you should always look for natural and quality material such as Jute and linen for the fabric and outsole.
Considering all the different types, choosing one that fits your lifestyle is the most essential part. Wedges and closed-toe ones are for more formal occasions while open-toed flats can be worn in casual settings or at home. The fabric should generally be a quality material such as jute and leather. It is best to avoid cheap, short-lasting materials such as plastic.
They are very diverse with various designs and a significant number of specialized categories.
There are, however, certain types that are the most common. Flats, wedges, and platforms are common and there are options of open-toe and closed-toe in all three.
Flats are the most popular and are easy to wear and are made for everyday wear and can usually be worn everywhere with virtually everything. Flats are usually constructed with cotton or linen.
Wedges have a popular fan base and are a great dressy option. Some are even very luxurious and can give great sex appeal. They can be a profession or casual, open-toe or close-toe, and can be worn for special occasions or everyday wear.
Platforms are another an option and can be fun to wear but also very rigid and sometimes uncomfortable. They usually fit better in more casual settings but some can be worn in the workplace without being obnoxious.
Jute is the fiber the espadrille textile is constructed from and is very breathable and lightweight.
Comfort
Similar to the design of many other types of footwear, they can also be taken apart in the following parts: outsole, midsole, insole, tongue, and ankle. Each of these portions can have padding that can cushion your foot and highly increase the level of comfort. Especially in these ones—where tightness and narrow width are common—the padding can be imperative to avoid blisters and other injuries.
The padding on the tongue and ankle is important to keep your foot from abrasively rubbing the sneaker. Especially in high-heels or wedges, padding can be the difference between a great experience and painful bruises.
The midsole is the portion of the shoe where padding and design are essential. The midsole's functionality makes each pair feel different. Some can be more flexible while others can be softer. Each midsole, however, must be able to control excessive amounts of movement. EVA padding is a type of foam that is lightweight and ideal for sneakers or flats. There are also others, however, that can use gel, foam, or other materials for padding, making the midsole more durable but less comfortable.
But ones with too much padding are also bad. Excessive padding can lead to low amounts of breathability in the shoe, potentially causing toe-fungus or blisters. A good balance of cushion and breathability is the key to finding a comfortable espadrille. For those with a removable footbed, it is ideal to replace the sole every 3-6 months to avoid flattening the EVA or another type of soles.
There are also many benefits in using orthopedic cushions if you have injuries such as Plantar Fasciitis. These types of cushions can absorb shock and prevent injuries relating to the heel or ankle. Accommodative orthotics are prescription footwear that already has inserts to provide cushion and comfort. Functional orthotics are over-the-counter insoles that have padding to control abnormal motion in the foot, preventing foot pain and injuries. Functional orthotics can be bought in a plethora of online stores by searching for models that are designed for heel or ankle injuries.
They have the following shoe parts: Ankle, insole, midsole, outsole, and tongue. Each part can have to cushion and padding to help increase comfort.
Tongue padding reduces rubbing. Midsole padding gives a better feel and durability. There shouldn't be too much padding as it can reduce breathability and make the shoe even more uncomfortable than intended.
Some of them have orthopedic cushioning and some allow for orthopedic inserts.
Ease of Use
While it's crucial to choose the best pair for you, it is also important to know how to maintain them. Depending on the material, there are different ways of ensuring that they are long-lasting.
For leather models, make sure they are out of the sunlight. Leather footwear—like leather bags or clothes—can dry and get tan under the sunlight, causing the fabric to change color and become fragile. Black leather can tan to dark brown over long periods of time, causing them to lose their sleek style. If you aren't wearing your pair, make sure to store them and gently stuff them with tissues to hold their shape. They have a tendency to reshape when not worn in a long time, causing the need for shoe stretchers. To prevent this, use tissues or a cedar shoe tree, which is a device that retains a shoe shape, moisture, and odor. It is also important to polish your leather pair for them to keep their shine.
For canvas ones, you can use a protective spray that keeps them from picking up dirt or moisture. Common causation of bad shoe care is the edges of the espadrille fraying. This can be prevented by using an anti-fray product.
Canvas, leather, and jute: these are the most popular materials used and cleaning them should be common knowledge among espadrille buyers. One imperative rule is to avoid soaking them when cleaning. Large amounts of water can ruin the shoe entirely because the moisture penetrates the sole and these fabrics take quite a while to fully dry. It is also crucial that you do not throw them in the washer, which is another way to ruin them.
To begin cleaning your footwear: use either a cloth or a specialty brush to remove any dirt or debris from the exterior.
Second: use a cleaner to help remove any stuck on dirt or staining from them.
Third: leave them out to dry before you wear them again. If they aren't completely dry, it can end up deforming in shape and size. White ones made of canvas uppers can be left out outside to dry, but other types should be kept in the shade to prevent color change.
For jute soles, it is of great importance that you don't let jute soles get wet since they are sensitive and take several days to dry completely. Removing them before cleaning and then using a protective spray is the best way to care for jute insoles.
Lastly, it is important to note just how important it is not only to buy the best ones for you but to maintain them in the best way possible. If you follow our steps in cleaning and maintaining, yours will certainly last to their maximum span.
While it's crucial to choose the best pair, it is also important to know how to maintain them. Depending on the material, there are different ways of ensuring that they are long-lasting.
They need care in order to last longer. The material determines the care factor.
Leather will dry out and turn color over a period of time especially if in direct sunlight a lot and can reshape as well. Canvas collects a lot of dirt and moisture so protective measures such as sprays or creams for the canvas should be considered. Keep an eye on fraying too. Jute does not mesh well with water and can take a long time to dry.
Try to avoid water contact with them unless the model is specifically constructed for water contact. They take longer to dry out and do not wash them in the washer either.
Cloth, specialty brushes, and cleaner made for espadrille material works just fine.
Use
What are you going to use your sneakers for? If you think about being up all day for hours at a time, then maybe a sneaker with arch support and comfortable insoles is what you should be looking for. The same thing goes if you want to wear them mainly to the gym, then ankle support should be your priority. There's no question that style should be important, but your feet carry you all day long so don't forget to take care of them!
The colors and styles vary from one company to the other and one model to another. There are also several types of sneakers, such as high-tops that cover the ankles (the famous Converse), sneaker boots that rise up to the calf, low-tops (or oxfords), mid-cut sneakers, slip-on, low-top CVO (Circular Vamp Oxford) and high-top CVO.
At the end of the day, the first thing you have to think about is what you're planning to do with your sneakers. By knowing what you're going to use them for, you can find the features and styles that best pertain to you.
Top 10 Espadrilles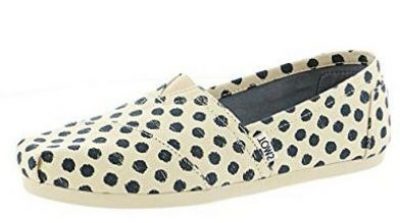 Taking a unique approach to espadrilles design, TOMS has created the classically popular slip-on shoe. This canvas espadrille with a contrasting synthetic outsole is quite essential to making a complete espadrille collection. The TOMS Classics have all your essential needs.
Suede is arguably the best footbed material as it is lightweight, breathable, and durable. The Suede molds into your feet to ensure comfort when wearing these espadrilles.
This shoe might look casual, but it also wears casual. The complete canvas design means you can wear these shoes anywhere without worry, from the park to the beach. These casual shoes will look great with any type of apparel.

2

. Girl Island Espadrille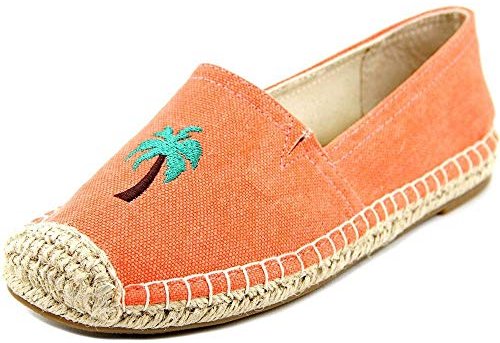 These easygoing flats are a perfect combination of comfort, style, and durable wear. It's called an island because these can be worn at your own exclusive island of fun and good times. There are three colors/designs, the upper is canvas, and the outsole is synthetic. The espadrille-style is the trim between the sole and canvas. These are great for any casual weekend.
Maybe it's a casual day at the office or you want to take it easy on a weekend outing. No matter the occasion, you have a style that is simple, easy, and will blend easily in all casual settings. You'll still be fashionable no matter what.
The most uncomfortable thing ever is having a toe-box that cramps your toes. These ones have a rounded toe and that provides you with extra wiggle room while remaining stylish.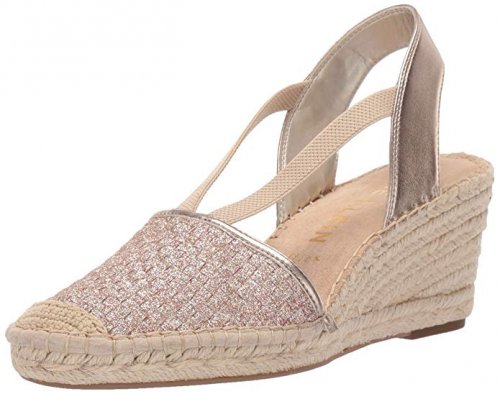 Women everywhere sport Anne Klein when they are at the office or out on the town. Chic and professional, with a touch of class and style, Anne Klein offers you luxury and comfort in the new Aneesa. With a wedge heel at just under an inch, it's paired with a textile upper and soft, plush footbed for extra comfort.
The outsole of the Aneesa is of a rubber build and it guarantees extra grip and traction to prevent slips and falls. The heel has an extra piece of rubber for added traction, so you are supported throughout the entire gait cycle. iFlex technology ensures that although the shoe is flexible, it is also supportive and won't place undue shock on your muscles.
The dual foam midsole, the part of the shoe that cushions the foot and absorbs shock, is a key value-added feature in the Aneesa. A special construction, adds comfort without adding too much weight. If you are looking for a professional wedge that is also stylish, grab a pair of Aneesa's today.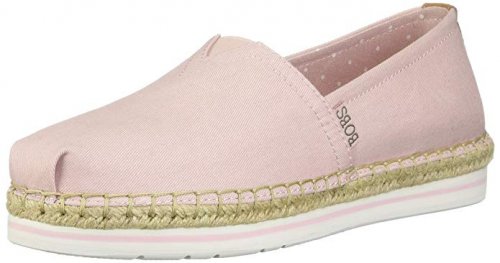 Skechers is known for their comfortable and supportive sneakers and now they've taken that approach and applied it to Espadrilles. With several distinct and pastel colors to choose from, there's a pair waiting for you. Lightweight and flexible, they have a breathable textile upper that will keep you comfortable all day long.
The Skechers BOBS Breeze features the company's legendary memory foam footbed. Shielding your muscles and tendons from shock with every step, these are a great option if you suffer from orthopedic conditions.
A great choice for Spring and Summer 2019, the pastel options of the BOBS Breeze are synonymous with flowers and renewal. Rediscover the best side of yourself today with the Skechers BOBS Breeze.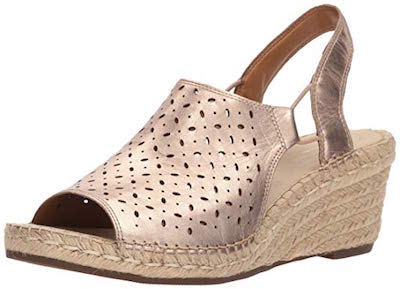 Clarks is a brand that's known for designing comfortable footwear that doesn't sacrifice foot health, while still looking great in any setting. The Petrina Gail is part of their Unstructured Collection that entirely focuses on providing wearers with lightweight, breathable and flexible footwear suitable for all-day wear. This model, in particular, comes in two color options: black for a simple, easy to match look, and metallic gold for those who prefer to stand out.
The upper of this model is made with nubuck leather that's soft to the touch, and which has been improved in terms of breathability by adding flower-inspired cutouts that enhance its look, as well as ensure that plenty of fresh air can reach your feet.
Most often used in athletic footwear, the Ortholite footbed in the Petrina Gail ensures a cushioned and supportive wearing experience that will have you easily (and gladly) wearing these for hours on end. Coupled with the rubber sole that provides a good grip on any surface, this wedge will definitely be one of your go-to summer options.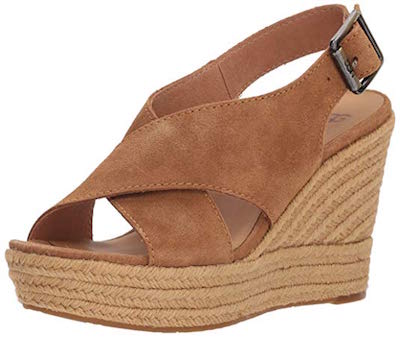 A pair of high platforms perfect for any occasion, the UGG Harlow will definitely become your favorite summer sandal. Made by a reputable company, using high-quality materials, it combines style and comfort for a sandal you can easily wear to work, then drinks at the bar afterward. It comes in two color options, black, and chestnut, and features a buckle closure on the back of the heel for total adjustability, allowing you to fine-tune the fit.
While you wouldn't expect to get much in terms of comfort from such a high pair of sandals, you'll be happy to hear that the insole is made with PORON foam for a cushioned experience, while there's added support under the arch, allowing you to wear these for hours without feeling any pain.
The Harlow features a 1.25-inch platform, and a 3.5-inch heel, wrapped in jute to give it that traditional espadrille look. However, on the bottom of this shoe is a rubber outsole that has been placed there both for safety and durability reasons. Firstly, it won't let you slip, thus roll and ankle or get injured, while it will also ensure that the jute sole is not degraded by abrasion from walking.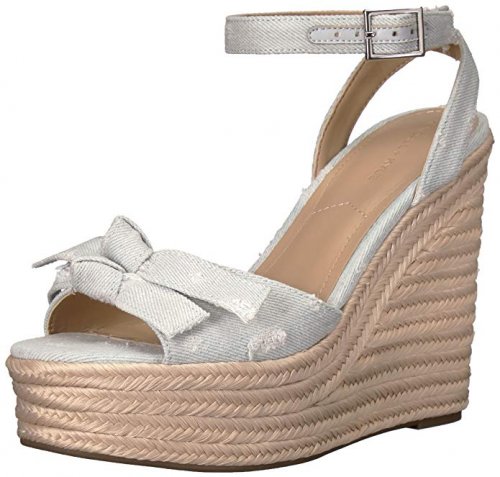 If you are looking for an Espadrille that radiates modern class and style, then check out the KENDALL + KYLIE Gwenn. Made by Kendall and Kylie Jenner, it features a delicate bow made from the same textile as the upper. The ankle strap adds an additional touch of femininity and the leather footbed offers superior comfort and prevents moisture.
A 1.75" heel will give your height a boost, but the platform style of the shoe will leave you walking securely and safely. A more-comfortable pair of shoes, compared to others on our list, they are perfect to pair with skirts, dresses, and jeans.
Whether you are a fan of the Jenners or not, you have to appreciate the clean lines, textile upper and beige rope materials that mingle effortlessly to project city chic. A great pair for strutting down both Madison Ave. and Venice Beach, choose the Gwenn by KENDALL + KYLIE to add elegance to any outfit.

8

. Jessica Simpson Sirella Espadrille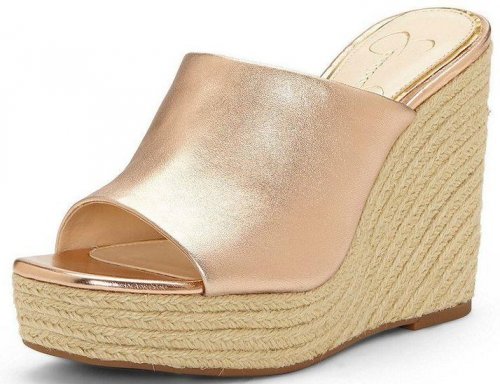 Simple but fashionable, trendy, and great for a night on the town. The style is a wedge and the wedge heel sits at four and a half inches. It's open-toe with a strapless, open-heel and the insole is memory foam for support and shape. Three colors are available and the vamp comes in synthetic materials that keep the foot in place.
A lot of footwear is stylish but lacks support. The Sirella comes equipped with a memory foam insole. This gives you foot support that conforms to the special shape of your feet providing you with natural, all-day comfort that fits you.
The wedge has no heel straps or ankle straps so you can just slip them on and off. This is great for individuals who find straps to be a nuisance and want an easier time wearing such footwear.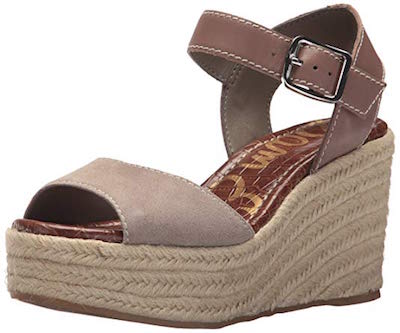 The Dimitree by Sam Edelman is a wedge sandal, great for those who are looking for a high heel, along with a stable, securely fitting model. Available in several color options, this model is easy to pair with a number of outfits, from jeans to dresses, and you'll appreciate the fact that the platform gives your foot a better sense of stability than regular heels, so you can easily wear it all day long.
The material used for the upper of the Dimitree is made with wither suede or fabric, both of which are comfortable, flexible and lightweight. In addition to this, these materials also allow plenty of airflows, for a breathable sandal that won't leave you with sweaty feet, even when the temperature is high.
The way in which the Dimitree is secured to your foot is by wrapping around the ankle and closing with a buckle that allows adjustments to be made. What this ensures are two things. Firstly, it can fit an ankle of any circumference, whether smaller or larger than average. Secondly, it will eliminate any possibility of the shoe slipping off your heel, giving you extra security while walking.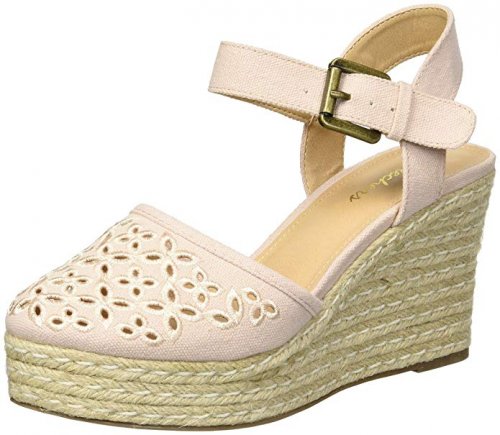 Born in California, the Skechers Turtledove is a platform-style heel that measures approximately one inch. Great if you want a touch of height, without sacrificing the comfort offered by most Skechers shoes. The quarter strap is adjustable, so you can feel secure when you are in motion.
A cushioned footbed will wrap your feet in unparalleled comfort and support. The midsole is enhanced with a specially molded plastic and the top layer is leather, so when your foot slides into the shoe, your foot will feel so good you'll never want to take them out of the Turtledove.
Yet, as comfortable as the Turtledove is, no one wants a shoe that's only comfortable and not stylish. Fortunately, the textile upper with breathable perforations, combined with the cute ankle strap, makes the Turtledove your secret weapon in your Spring/Summer collection.

Subscribe to our Newsletter