Best Shoes to Wear With Shorts Reviewed
In a
Hurry? Editors choice: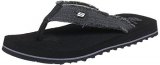 Test Winner: Skechers USA Fray Cotton

Even though shoes are at the bottom of our outfit, studies have shown that upon meeting someone new, the most likely thing they will notice about another's outfit is their shoes. Pants do us the great favor of seamlessly transitioning leg to foot in one, smooth line;
shorts
can be a bit more difficult. Get a pair of shoes too clunky, and you'll look like a clown stumbling around town. Get a pair too tight, and you'll be wishing you left the shoes at home by the end of the day. Below is a list of the best shoes to wear with shorts that will have you strutting around like the beautiful, confident, bare-legged champion you are.
Standout Picks
Criteria Used for Evaluation
Style
Who doesn't love the summer? The warm sunshiny days, the long strolls along the beach, the cute summertime outfits, including your favorite pairs of shorts… But one sure-fire challenge can be finding a pair of shoes that actually look good. The wrong shoes can make your feet look too big or just make you look ridiculous, plain and simple.
So what type of shoes can you wear to look stylish all summer long? Firstly you need to know the basics, what the different styles of shoes to wear with shorts are.
Ballet Flats: The classic that never goes out of style, the ballet flat. Ballet flats is a slipper-like shoe that has the appearance of being without a sole. They are dainty, cute, and look oh-so-great.
Sandals: Everyone loves a good pair of sandals! Sandals are an open and airy type of shoe that attaches the shoe sole to the wearer's foot with either a strap, an open upper, or a mesh-like material. In general, most sandals will look good when paired with shorts, after all, that is what they're made for.
Flip-Flops: Flip-flops are an even more relaxed type of sandal where the sole attaches loosely on the foot with a y-shaped strap. Flip-flops are a great choice of shoe to wear with shorts so long as you're not planning on walking long distances or engaging in sports. Flip-flops offer little in the way of support and offer even less protection for your feet, which is why prolonged walking or playing sports in flip-flops is not advisable.
Loafers: Loafers are a relaxed shoe for summer that has no laces or fastening system. What could be better than simply slipping on your shoes and heading out the door? Loafers usually have a low-heel, or completely flat heel and can be worn by a man, woman, or child. There are both casual and dressy loafers which makes them a great option for pairing with a more business style short for summer days spent at the office.
Canvas Sneakers: Canvas sneakers are always stylish and fun for the summer. Not only are canvas shoes super-breathable and airy, but they also look great with a pair. Wearing a pair of canvas sneakers with your favorite shorts will make for a relaxed and casual, yet stylish and fashionable look. Canvas shoes are quite versatile and can be worn for walking, beaching, or even for business.
Boat Shoes: With the warmer weather comes the time for boating and nothing will make you look more stylish while you sail than a pair of boat shoes. But they're not just for boating they look great no matter where you are.
Espadrilles: Espadrilles can be a flat, high-heel, or commonly a wedged platform. They are made with a canvas or cotton upper and the sole is made of esparto rope. This type of shoe never goes out of style and always looks great with a pair of shorts. Men, women, and children can all look great while wearing a great pair of espadrilles.
Comfort
It can be tough to find a shoe that will look good when worn that is also going to keep your feet comfortable. Flip-flops, for example, is a popular choice to wear with shorts but can be uncomfortable and offer little-to-no-support.
Luckily, there are tonnes of features available with shoes that can help to keep your feet comfortable even during warmer temperatures. Some of the key comfort features to look for are:
EVA Cushioned Midsole: EVA is a lightweight man-made material that offers great cushion, flexible comfort, and airy breathability.
Contoured Footbed: This type of footbed is designed so that it contours to the shape of your foot providing excellent support and a customized wear.
Padded Arch Support: The arch of the foot can cause all sorts of aches and pains if it is not properly supported which is why a padded footbed can be very important. If you suffer from plantar fasciitis this can be particularly important.
Rubber Outsole: Rubber is an airy and lightweight material that also offers superior traction so it is grippy even on wet surfaces.
Breathability
Having a shoe that is breathable and airy is important during warmer weather because just as you wear those to stay cool, your feet also need to cool off when it's hot. There are certain materials that are much more suited for wearing in the summer than others, materials like; canvas, mesh, linen, viscose, and even leather-lined shoes, will all have good airflow and allow your feet to breathe.
Whereas, materials like polyester and acrylic have poor ventilation and will make your feet sweat. Sandals and open-toed shoes are, of course, another airy choice of shoes to wear with shorts and they're often made of light materials like mesh, or have a leather-lined insole and straps.
Features
Shoes that are worn with shorts are usually more susceptible to odors because the weather tends to be warmer when people opt for wearing a pair of shorts. Warm weather causes our feet to sweat and moist areas are the perfect breeding ground for bacterias and mildew and once bacteria begin to grow odors aren't far behind!
There are, of course, odor-controlling products like powders, sprays, and gels that can be bought separately from the shoe, but why spend extra money on a secondary product when you can have a shoe with built-in odor control?!
There are several different odor-controlling technologies that are applied during the manufacturing of a shoe, but three of the best are;
Cleansport NXT™ – Cleansport™ technologies use probiotics as a natural method of odor control. The process involves the use of beneficial microbes that are bonded to the surface of the shoe's fabric that end result is natural, non-toxic odor control.
Microban® – Microban® treated shoes offer the wearer benefits such as preventing sweat, odor and mildew prevention and eliminating odors. Microban® treatments utilize antimicrobial odor control technologies to capture and prevent bacteria from multiplying and creating smells. These treated materials are subjected to customized experiments to simulate the actual intended use, including; wearability tests, repeated laundering tests, and shower simulators, to ensure totally product efficiency.
Aegis® – Aegis provides a microbe shield against bacteria, mildew, and the odor by enhancing the fabric of the shoe and creating active antibacterial action. Aegis relies on a micro polymer coating, which eliminates bacteria, mold, and fungus on contact, it contains no chemicals and is effective for the entire lifespan of the shoe.
Value
Some people get hyped over the thought of a particular pair of shoes based on what everyone else is wearing. But these are the ones everyone is wearing and the ones that offer excellent value. Value is based on quality, durability, affordability, comfortability, and style.
So, what makes the footwear on this list so very popular? There are some areas that shoes can excel in which makes people get excited about them. There are safety features such as cushioning, support, stability, traction, and flexibility which make many on this list super popular. There are other features that factor into making a shoe a bestseller, as well. Comfort features that are commonly found in top-rated footwear include features that provide added benefits to boost the wearer's comfort, such as temperature management, customizability, and convenience. Most of the shoes on this list boast temperature-managing features! The most popular are, also, cost-effective, meaning they are durable and provide enough features to offset their cost. Finally, the ones which sell the best are stylish and fashionable.
10 Best Shoes To Wear With Shorts
1

. Skechers USA Fray Cotton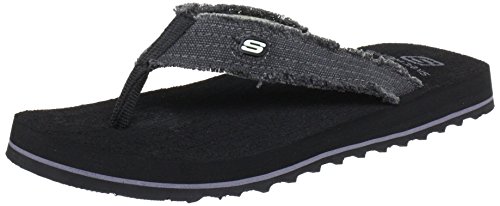 Sometimes, there is nothing better than a classic. When it comes to pairing shoes with shorts, flip-flops are a tried and true choice. The height of casual, the Sketcher's USA Fray Cotton Thong offers true comfort and freedom while being the best option to beat the heat. A solid sole paired with a comfortable fabric that hugs the feet, this shoe will look great with shorts without sacrificing comfort.
This sandal's thong straps are made from a soft foam wrapped in canvas fabric that allows the foot to breathe but still offers comfort and support. If you're looking for a laid-back vibe from your footwear, the Fray Cotton will keep you cool and casual.
The bottoms of these cotton thong sandals address an issue that many people have with flip-flops: the grip. Wearers can feel confident knowing they can enjoy comfort without sacrificing stability.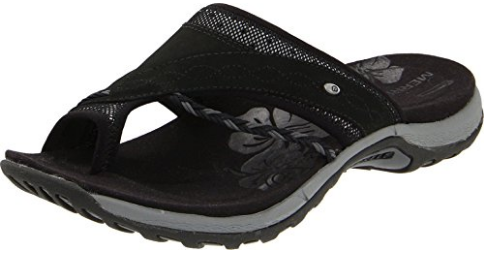 The Merrell Hollyleaf thong sandal is the perfect match for any pair of shorts. Featuring colored canvas and leather uppers and a microfiber-wrapped footbed the Hollyleaf is as fashion-forward as it is comfy. Supportive cushioning and breathable lining, along with a molded sole makes for comforting wear, while their toe-thong design and subtle floral pattern make these Merrell sandals a must-have for warmer weather. For added style, the Hollyleaf has stitching detail and an interloping rope accent, along with a one-inch heel and super-cute toe-ring thong style.
Not your regular thong sandal, the Hollyleaf is a uniquely styled toe-ring thong which features a wraparound toe-ring instead of the traditional Y-shaped thong. This style of thong offers a more secure fit and poses less risk of rubbing than the Y-shaped strap between the toes.
These Merrell thongs are all about comfort! They feature supportive cushioning, breathable lining, and a molded sole that conforms to the shape of your foot providing customized comfort for every step. You will never have to worry about tired or achy feet again thanks to the Hollyleafs' incredible wearability.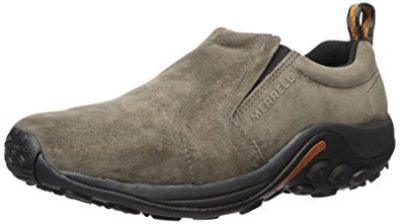 A great shoe for working, exploring, or just getting out in nature, the Merell Jungle Moc Slip-On is a high-quality option meant to handle the rigors of the outdoors. Weather-proof and composed of pig suede leather, this shoe is among the most durable on our list. The trim and athletic design make it a great option for the more adventurous shoppers.
This shoe is composed of weather-resistant leather, making it perfect for any conditions. You'll be able to explore creeks and lakes, take these to the beach, even learn how to paddleboard should you so choose!
A padded air-cushion situated in the midsole offers additional support and comfort for the foot – ideal for walking on rougher terrain. Each step will have you closer to reaching the perfect summer picnic spot or simply spending the day exploring the city.

4

. Dunham Captain Boat Shoe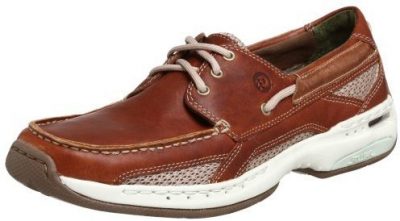 The boat shoe is a classic option that has gained steam over the past decade. Dunham's Captain Boat Shoe is the typical iteration of this model, with a leather body, laces stretched over the top, and a solid rubber sole. Suitable for a cocktail party on the water or just running errands, the Captain Boat Shoe is a reliable option that mixes class with usefulness.
This shoe is made from high-quality leather that allows your foot to breathe while molding to its shape. An example of the rare shoe that gets better the more you wear it. Also more durable than other materials such as mesh or textiles, you'll be able to keep these for quite some time to come. Be sure to take care of the leather to extend the lifetime of the shoe.
The Captain Boat Shoe has a removable memory foam footbed that ensures maximum comfort that lasts over time. And, should you need custom orthotics, it's an easy task to remove the footbed and replace. Great comfort for when you plan to be standing aboard an afternoon fishing excursion.

5

. Adidas Originals Seeley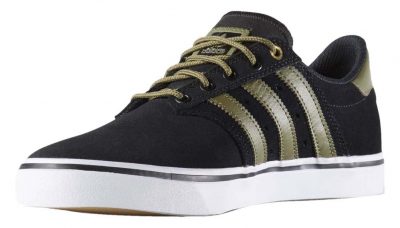 The Adidas Originals Seeley Skate Shoe is the classic Adidas look. Three solid stripes down the side with a solid background all on a sleek design has made this a popular shoe choice for years. A classic two-toned look, this shoe has it all: comfort, appearance, quality. Whether you want to look fresh or feel great, these shoes work great on just about anybody.
The upper portion of the shoe is composed of abrasion-resistant material – meaning your shoes will stay looking great even after you've broken them in. You can feel free to wear these about town, off-trail, even play a spontaneous game of soccer without worrying about scuff marks.
The outsole of this shoe offers a surprisingly strong grip, making this shoe not only a great looking model but a stable one as well. If you're an avid skater or BMX trickster, you'll love the feel of these on the board or bike. And even if you're not, they still have an iconic appeal that will catch compliments.

6

. Vans Authentic Core Classics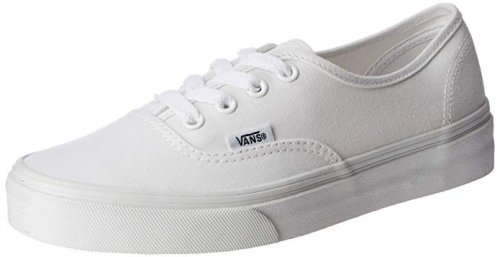 When it comes to laying-back and hanging-low, you have to sport a pair of Vans! Emerging in popularity from the 70s throughout the 90s, the company has become known for its cool, clean, casual styles in lace-up, slip-on, high-top and low-cut variations. The Authentic Core Classics is a lace-up version of their classic design, available in patterns and colors galore, so you'll be sure to find one suited to your individual style.
Are you trying to give off a retro or funky vibe tonight with your sneaker? Vans has you covered. Or maybe you want to be cool and neutral? There's a Vans Authentic Core Classic for that, too. There are literally dozens of patterns and colors from which you can choose. Some of our personal favorites are True White Vans and Gum Block.
Finally, Vans Authentic Core Classics are super comfortable! You can wear them all day and all night without any problems. The 100% canvas upper allows your feet to breathe, while the lace-up system offers a snug fit. The synthetic rubber outsole provides a good amount of grip, while keeping your feet protected from the ground.

7

. Converse Chuck Taylor All Star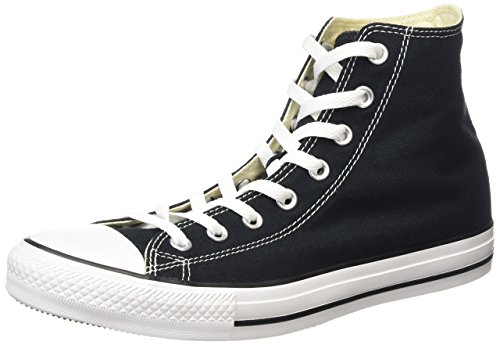 Gone are the days when these shoes were worn by old basketball players in short-shorts, the Chuck Taylor All Star has found a place with every generation since its inception, and today is no different. Widely held as a classic shoe option, Chuck Taylor's are a great choice to pair with the right shorts. The perfect mix of casual and athletic, you can wear these from the classroom to the skate park (just maybe not on the basketball court so much these days).
Part of the charm of the Chuck Taylor All Star is its dependability. A deceptively simple design, these shoes are built with a quality canvas that can hold up to even rigorous activity. And, should you need to clean these, simply throw into a pillowcase and into the washer on the gentle cycle, which can help keep them looking and smelling new!
No matter where you go, you're likely to see someone rocking a pair of Chuck's. This shoe offers a unique style that makes a statement in any environment. From lifting in the gym to casual walks, or out for a concert or summertime festival, they're a statement-making iconic shoe everyone loves. With the variety of colors available, you'll be able to find one to be your next favorite pair to rock with shorts!

8

. Skechers USA Expected Avillo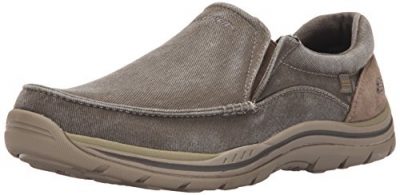 Skechers finds itself on our list again with their USA Avillo Slip-On Loafer. While also a slip-on option, this shoe is a sturdier option than the flip-flop. Loafers perfectly mix comfort with usability and are great for the on-the-move individual. An easy slip-on fit, you'll be amazed at how much you are able to accomplish in these shoes – all without sacrificing style.
A common failing of loafers is their tendency to rub uncomfortably on the ankle. The Avillo Slip-On Loafer has a padded ankle-collar, ensuring maximum comfort throughout the day. Say goodbye to upper ankle blisters from all-day wear, and hello to the freedom to stroll about your favorite summertime festival in comfort.
This shoe has an extra-wide build that makes sure all wearers find it comfortable. The breathable fabric combined with the wide build allows the shoe to form to the feet of anybody. Perfect for those who may need to think about allowing room in their footwear, such as those with Morton's Neuroma, where restrictive footwear can exacerbate a medical foot condition.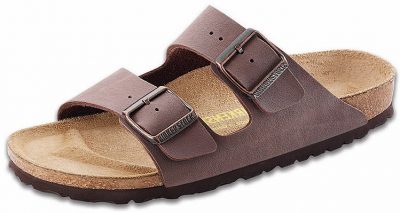 With this shoe, Birkenstock has done the near-impossible: they have made a classy-looking sandal. With high-quality materials and simple yet effective design, the Arizona Birkibuc Sandal is a favorite of many. Birkenstock is renowned for the comfort and stability of their shoes, and this model is no different. The rare sandal that you are able to wear all day comfortably, you can also boast a timeless design that wears well with a wide range of clothing options, especially shorts.
Designed to form to your foot over time, the cork footbed is a sole that grows even more comfortable over time. This means there is some break-in required before Arizona truly feels like you're walking on air, but it's worth the time spent. These shoes are meant to last long-term, with their durable footbed and overall design.
Not only designed to form to your foot, but the sole of the Arizona Birkibuc Sandal also is able to absorb jarring landings much better than other sandal options in the market for top comfort. If you're concerned about heel pain or need arch support, Birkenstock has you covered with the structural design of the footbed combined with the shock-absorbing sole.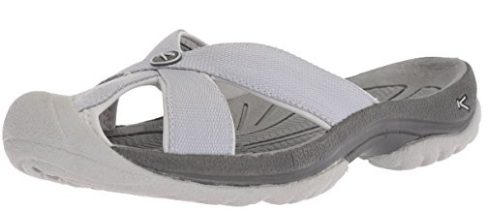 The Keen Bali is a top-selling slip-on that pairs perfectly with any style of short. Complete with a metatomical footbed that provides an internal support system that gives excellent arch support and cradles the foot for superior comfort. The Bali's slip-on design makes for easy on and off wearability, and a non-marking rubber outsole offers grippy traction on any surface. A hydrophobic mesh lining and polyester webbed upper make these Keen's a great choice for warmer weather and is sure to look stylish with all kinds of shorts and summer outfits.
The Bali has a slip-on design which makes for super easy on and off wearability and they look as stylish as they are comfortable making the Bali a perfect pair of shoes to wear with your favorite shorts. With adorable styling found in the webbing, it gives an Indonesian feel to your next look.
Keen's Hydrophobic lining is a lightweight material that keeps your feet cool and dry by allowing moisture vapor to pass through its open-cell structure and away from your foot. Feel free to rock these on hot days, or take for a stroll around the creek or pool.

Subscribe to our Newsletter