Skechers Women's Premium-Premix Slip-On Sneaker Review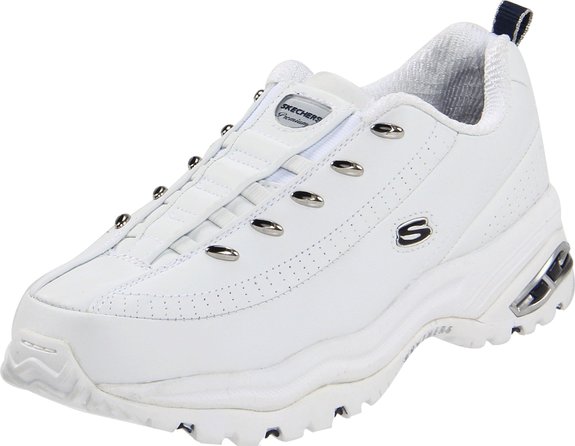 There's no more worrying about laces with the Skechers Women's Premium-Premix Slip-On Sneaker. This sneaker looks classy and professional while still being safe and comfy. These are easy to slip on shoes with fashionable detailing and excellent safety ratings.
Get back to the basics of comfortable shoes with Skechers slip on sneakers. If you're interested in these beauties, check out the detailed and comprehensive review below. You'll read about the sizing, material, heel and platform height, comfort and arches, safety features and the basic pros and cons of these shoes. You'll also find out how best to wear them, notes on care and where to find them if you're interested in purchasing a pair. Nurses have taxing jobs that demand constant standing and walking. That's why choosing the right nurses shoes is so important. [table id=11 /]
Specs
1. Sizing
The Skechers Women s Premium-Premix Slip-on Sneaker comes in US shoe sizes. It's best to choose your normal shoe size as well as one size up and one size down when you purchase these shoes. Some of the reviewers mentioned these shoes being too big while others thought the shoes were too small. This can be frustrating when it comes to ordering a pair, but ordering several different sizes at once allows you to find the perfect fit shoe for you personally. Keep in mind that you can also choose between a medium width and a wide width. Nurses often experience swelling in their feet and ankles after a long shift, so the extra room in the wide width toe box may be a good idea.
2. Material
These shoes have a smooth leather upper and a soft, padded lining. There are no rough patches or snags that will bother your feet or ankles with prolonged wear. There is also extra cotton padding on the collar and tongue. Because the shoes are slip on, there is convenient elastic in the front panels to aid in getting them on and off. The outsole of Skechers slip on sneakers is made of a flexible rubber with great traction.
3. Heel and Platform Height
The shoe has great cushioning in the foot. The 1" platform and 1 1/2" built-in heel help to take care of that. Most women's nurses shoes are built with a thick heel and platform. This is because women's feet need extra padding and cushioning if they are going to be standing and walking all day. The excess room there helps to hold and cradle the foot better, and it provides a softer step for days when you have long shifts.
4. Comfort and Arches
The EVA comfort insole has extra padding and cushioning for the ultimate in soft support. This insole is also known for its excellent shock absorption. Women who have pain in their ankles, knees or hips will especially love the fact that even walking on hard floors all day in these shoes won't create joint pain. Nurses with high arches appreciate the shoe for the fact that they didn't need extra inserts. The built in arches in the bottom of the shoes are already quite high and supportive.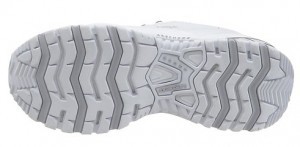 5. Safety Features
These shoes do not mark white floors. The outsoles are made of quality rubber that is durable and lasts. The great grips take care of any concern about slipping or falling on slick hospital floors. These shoes are sturdy and stable on both wet and dry surfaces.
Pros and Cons
1. Pros
Most of the women nurses who purchased the Skechers Women s Premium-Premix Slip-On Sneaker liked this shoe because it provided ample support and comfort while still not being a lace-up shoe. The reviewers found the soles sturdy and durable, and they liked the excellent traction they gave when walking on slick hospital floors. They also noted that the shoes are easy to clean and maintain. A few reviewers commented on the fact that they didn't have to use a toothpick or butter knife to get the dirt out of the treads in the bottom of the shoes, and everyone liked the stain-resistant leather. This avoided a lot of trouble with spills. Most reviewers were also excited by the cute, silver detailing on the tops and backs of the shoes. Finally, the price was right for most buyers. Many nurses shoes are expensive, but nurses found these shoes reasonably priced.
2. Cons
A few of the reviewers found the shape and fit of the shoe to be slightly stiff, but most commenters noted that the shoes became more flexible as they wore them in. In a similar vein, some people felt that the toe box was a little snug. It should be noted that there are two width options when you purchase the shoes, so some people with wider toes and forefeet should choose the wide width over the medium width. A lot of reviewers felt that these shoes were primarily for people with smaller feet.
Best Conditions for the Skechers Women's Premium-Premix Slip-On Sneaker
This shoe is great for nurses or others who work in the medical profession. Dental hygienists, doctors and lab workers also like these sneakers. These shoes are comfortable and easy to slip on and off, so they are perfect for people who are constantly on the go. It's best to keep these shoes for indoor wear as much as possible. Even though they are stain-proof, they will last longer when they don't go through mud puddles and snow banks. People who like to walk for exercise also like the Skechers Women s Premium-Premix Slip-On Sneaker. They are stylish and comfortable at the same time.
How to Care for the Skechers Women's Premium-Premix Slip-On Sneaker
It's smart to protect your new Skechers as soon as you get them. There are many great brands of liquid protectant that can be applied to your shoes for inclement weather. You can also apply a fabric spray over the inside fabric to protect it from liquid spills. You should not put your shoes in the washing machine. Instead, take the time to wash your shoes by hand at least once per week. Simply use a damp cloth or sponge with a mild soap and warm water. Go over the tops and bottoms of the shoes. If the inserts get worn out, consider replacing them too as they may begin to smell.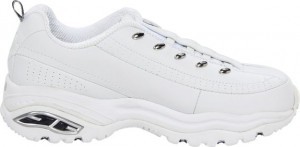 Locating Your Pair of Skechers Women's Premium-Premix Slip-On Sneakers
You can find Skechers at many different brick and mortar stores because they are a mainstream brand, but those styles that are best for nurses may be harder to find in mainstream shoe stores. A great place to look is online at sites like Amazon. They have great return policies, so you can buy several sizes and styles before returning the shoes you don't like. Be sure to try them on at home and indoors. If you keep the tags on and keep them clean, Amazon should be able to return them and refund your money promptly. Amazon has a number of amazing nurses shoes styles to choose form. Consider the Skechers Women's Premium-Premix Slip-On as a great option.
Subscribe to our Newsletter