Best Small Shoes For Petite Ladies Reviewed
last updated
Jul 12, 2019
Let's face it - shopping at the kiddie section is not fun, and the choices of small shoes you have are either way too childish or with cutesy patterns; definitely not something that is appropriate for work or your everyday adult life!
Fortunately, you can leave all that in the past now. There are many companies nowadays that have recognized people with dainty feet and produce small shoes in sizes lower than 6 for women and 7 for men. Thanks to them, you are finally offered many choices and various styles available even in small shoes, fit for even the tiniest of feet.
This is the best product on our list that is currently in stock:

Tory Burch Miller
Why is it better?
Trendy Colors And Patterns
Laser Cut Logo
Chic Style
Padded Footbed
Glossy or Matte Finish
In a
Hurry? Editors choice:

Test Winner: Tory Burch Miller

3
Researched Sources
1655
Reviews Considered
7
Hours Researching
10
Products Evaluated
Comfort
Materials
Style
Versatility
Durability
By Default
Our Favorites



Dual Gore Panels
Versatile Color Choices
Short Stacked Heel
Removable Ortholite Footbed
Pull-On Loop
The story of Clarks begun 200 years ago, when two family members created a slipper out of sheepskin cut-offs. Since then, every pair of shoes this brand creates starts its journey on a hand-crafted last, and you can be sure it is of the highest quality possible. The Clarkdale Arlo is a Chelsea boot that comes with a suede upper, with its soft touch and deluxe finish, and that effortlessly fits into the category of small shoes.
The Arlo comes in four colors - black and brown, two classic choices, and silver and burgundy, very trendy but still very versatile. There is no zip on the sides, but the dual gore panels have enough stretch to make it easy even for the highest of arches to come through.
The soles are rubber, and the short stacked heel balances you and acts as a nice touch to their overall look. The insole of these small shoes has a removable Ortholite footbed. Ortholite footbeds are known for the large levels of comfort they bring to the table, the airflow they provide and the flexibility they've got. And, the best part is, you can wash them in a machine whenever you feel like you need to!



Genuine Suede Upper
Padded Footbed
Grommet Details
Microsuede Lining
Side Zip Closure
Tight Around Calves
Loose Elsewhere
Vince Camuto is a company founded by a man with the same name in 2001. Since then, they have partnered up with many other famous houses, and the company has greatly expanded and gained worldwide popularity. The Bestant is an over the knee boot that despite that belongs to the group of small shoes, bringing high fashion to your winter outfits.
The Bestant is made out of leather that has many grommet details, urbanizing its overall look. Knee-high boots are a perfect way to keep your feet and legs warm when the temperature starts to drop, and if they are leather, those qualities increase even more. A padded footbed makes it easy to wear them all day without taking them off.
An elastic strip at the back makes it easier for you to put these small shoes on and also for them to stretch enough to make room for your ankles and heels. The microfiber lining wicks away moisture, and heats you up or cools you down, depending on what you need at that moment. The side zip closure opens the way for your feet and legs to be hugged by these beauties, and the short block heel provides stability and improves their style even more!



Trendy Colors And Patterns
Laser Cut Logo
Chic Style
Padded Footbed
Glossy or Matte Finish
Prone To Scratches
Loose Fit
Tory Burch graduated with a degree in art history, which has helped her channel timeless design into her shoe line. She has worked for Ralph Lauren, Vera Wang, and Narciso Rodriguez, soaking up their advice like a sponge and utilizing everything she has learned to make amazing footwear. The Miller is just one example of how fashionable can a simple flip-flop be! These small shoes will keep your toes wiggling and your feet happy in the hot summer days.
The upper of the Miller is made out of patent leather. The leather is colored in various bright and neutral hues and has many intricate patterns as options. It either has a matte or glossy finish, giving you plenty of choices and variety!
The logo of the brand was worked into the upper, and it acts as a bridge to connect the three straps that make the sandal. The short heel gives you just the right amount of height to support your feet and alleviate discomfort. The lightly padded footbed also works on that, so you get a very comfy sandal. The rubber outsole on these small shoes makes it possible to stay standing when you walk around pools or other bodies of water!



Sock-Like Construction
Breathable Mesh Upper
Cloudfoam Memory Sockliner
Cloudfoam Midsole & Outsole
Modern Sporty Look
Poor Arch Support
Thin Padding
Just because you need a pair of small shoes doesn't mean you can't indulge in all the famous footwear brands and can't sport that cool athletic style that Adidas offers. The Cloudfoam Pure is a lifestyle sneaker that has a sleek, modern silhouette which is all the rage this season. It is insanely comfortable and cute to boot, and you will love wearing it to all of your casual outings!
The Cloudfoam Pure has an upper made from two-tone mesh for maximum breathability. Its sock-like construction is just what you need in terms of fit, and the Cloudfoam Memory sockliner will mold to the shape of your foot, providing you with personalized comfort. The Cloudfoam midsole and outsole will also deliver cushioning and make you feel like you are walking on, yes, literal clouds!

Even though the Adidas Cloudfoam Pure is not a design you can wear in inclement weather, we feel that it is a great choice for warm seasons. These small shoes are lightweight, equipped with brand-specific comfort technologies, and they are easy to combine with any casual outfit you may want to throw on!



Elastic Gore
Side Zip for Easy Entry
Fashionable Sneaker Wedge
Luxe Details
All Day Comfort
Narrow Fit
Not True To Size
Linea Paolo is a fashion house that creates shoes with on-trend style, sublime comfort, and elegant details. The Felicia sneaker is just that, and even more - it combines a wedge with casual footwear, making them super stylish and sharp. These small shoes come in many different shades, with intricate patterns and urban details, so everyone has a choice.
The upper of the Felicia is leather, providing you with comfort and making sure they last for a long time. A side zip makes it easy for you to put them on, while an elastic gore replaces the laces. The gore will stretch while you push your feet in, but it will also bend while you walk, making it easy for your feet to keep their natural shape.
The leather lining breathes with every step you take, while a cushioned insole keeps the pain way and makes it feel like you are walking on air. The rubber outsole of these small shoes, featuring an interesting design, makes sure you never slip while walking, and gives you even more stability coupled with the short wedge!



Sheepskin Upper
Recognizable Chunky Silhouette
Treadlite Outsole
Repels Moisture And Stains
Fur On Opening
Not Too Durable
Tight Around Ankles
UGG is an American footwear company, and they create one of the most recognizable boots seen all around the world. They are best known for their classic boots, worn by women and men alike, and they also produce their fair share of small shoes! The Classic Short II, like many of their other products, has an upper made out of twin-faced sheepskin and suede.
The sheepskin feels the same both on the inside and out, so you get the same soft, cozy feel all around. The fur is colored in many neutral and vibrant hues, giving you plenty of choices. The very recognizable silhouette of these small shoes is stitched together with thicks seams, making them very durable.
The upper is treated to repel moisture and stains, keeping you dry and looking good. The opening of the boot has soft, fluffy fur all around, caressing you gently and warming you up. The Treadlite outsole is a unique innovation by UGG, meant to keep you safe from slipping without all that extra added weight!



Luxurious Suede Upper
Pointy Toes
Chunky Block Heel
Easy Zip Closure
Classic Black Color
Sam Edelman is an American fashion designer famous for creating trendy, youthful styles at affordable prices. It is no wonder that he also designs small shoes since his primary goal is to make his footwear available to as many customers as possible. Which is where the Hilty comes in! This bootie is one surefire way to be an absolute attention-grabber wherever you appear!
The Hilty's sleek design and suede upper make you look sophisticated and elegant. The suede bends naturally and allows your feet to move, while also being durable enough to be worn every day. The black colors make these small shoes a classic and allow you to combine them with whatever you like.
The pointy toes also increase their versatility. A side zip makes it easy for you to push your feet into them, strapping you in securely. One of the first things you may notice about the Hilty is its chunky, big, block heel. Aside from serving as a way to tickle curious minds, it also makes it easier to be on your feet for a long period of time, and provides you with stability and balance, keeping your ankles safe from rolling!



Adjustable Strap
EVA Footbed & Midsole
Lightweight & Supportive
Multiple Color Options
Cute Summer Look
Not for Wide Feet
May Cause Blisters
We already mentioned how Clarks is a brand which values comfort and sensible style above all else. The fact that they have so many small shoes on offer only speaks to their dedication to providing satisfaction to all of their customers. The Breeze Sea is an enhanced version of the standard flip-flop, with sturdy straps and a footbed that will keep you comfortable all day long.
This sandal comes in a variety of color options, from classic black and grey to those more vibrant and summer-appropriate, like pink and aqua and rose gold. The straps of the Breeze Sea are adjustable so that you can customize the fit to your liking, and the footbed and the midsole are made from EVA. EVA is a wonderfully shock absorbing material that keeps you cushioned and staves off foot fatigue no matter how long you stay on your feet.

If you need a pair of small shoes for your next summer vacation, then look no further than the Clarks Sea Breeze! This cute, practical sandal will keep you comfy for all those beach and sightseeing trips, and your feet will be grateful for that breezy feeling in sweltering heats!



Jute Wedge
Suede And Leather Upper
Big Silver Buckle
Adjustable Strap
Heel Cuts Into Skin
Very Narrow
Marc Fisher is a company that was established in 2004, so they are a pretty young fashion house, but their youth does not diminish their expertise. The Alida espadrille wedge combines many intricate materials to create original summer styles. It is modern yet earthy in design, and we are thrilled that it belongs in the category of small shoes!
The upper of the Alida is made out of suede, while the ankle strap is regular leather, so you get a lovely contrast between the two materials with the same origin. Speaking of the buckle, it's large, silver and circular, acting both as a way to strap your legs in and as a chic detail. The toes and sides are both open, giving your feet the chance to bask in the sunlight and to breathe in the air.
Surely the platform and wedge are the first things that you see when you lay your eyes on these small shoes. The platform and wedge give you plenty of height, but also make them not so steep and provide you with balance. The most fascinating detail about the heel is the jute covering the wedge. Jute is a thread derived from plant fibers, making these espadrilles environmentally friendly!



Glossy or Matte Finish
Handcrafted
Fully Waterproof
Soft Textile Liner
Durable Vulcanized Rubber
Rubber Blooms
Narrow Around Calves
This British heritage brand was founded in 1856, known for its iconic tall rain boot. Their boots have graced the feet of many fashion models parading on the catwalks, which should tell you how trendy these small shoes really are! The Original Tall is their most recognizable model and it has combined urban style with function.
Their upper is made out natural vulcanized rubber with a high gloss finish that keeps you safe from the harsh outdoors. Each pair is handcrafted with plenty of care from 28 parts, all working together to bring you the best experience possible. They are fully waterproof- not letting even the tiniest drop of water enter.
The liner is textile, making the fit snug and comfy. The adjustable strap at the top of these small shoes allows you to adjust the fit around your calves - so even if you have the thickest calves out there, you will still be able to adjust the fit to your measures. Their original chunky outsole provides enough grip to climb the steepest of mountains, and the slip-proofing keeps you safe from falling down.
Criteria Used for Evaluation


Comfort
Comfortable small shoes are a way you can look after your health. Footwear that sits wrongly on your feet can cause plenty of problems. Blisters are the most common symptom of uncomfortable shoes. Corns and calluses can also appear. Bunions are a common ailment as well, as many people have footwear that is too narrow, causing the big toe to bend permanently, requiring surgery to be fixed.
Also, your knees, back, and ankles can ache even after you take your uncomfortable shoes off, so be very mindful when you choose your next pair!

One way the comfort of small shoes can be increased is with the lining. The lining is the inner part of upper that sits on top of your feet, being in constant contact with them. So it's logical that the lining should be comfortable, soft to the touch and dry.

Padded footbeds also play a big role in making your pair of small shoes comfy. The pads, placed on strategic positions, absorb the impact force while you walk, and protect your joints from additional strain. Ortholite footbeds are all the rage today, and you won't regret considering those in any type of footwear.

Small shoes with high heels are very popular. However, thin, towering heels are very uncomfortable and can cause plenty of health issues. One way to fix this is by having a pair that sports a block heel.
Block heels are superior to regular and stiletto heels because they increase the comfort levels, and they provide you with balance and stability, keeping you injury-free. They also support your arches, which is great for people with flat arches, but also for anyone that feels like they need it.


Materials
One of the first factors you may consider are the materials your small shoes are made out of. Materials can mean all the difference - for an example, if rain boots were made out of textile, they wouldn't do such a good job at keeping water away, right? So choosing the right kind of material for small shoes should be super important.

Leather is a natural material that usually comes from cow or sheep. Sometimes, more exotic variants can be seen, like snake or crocodile leather, and even alligator, but be wary - those kinds of leather are usually super expensive, and not so versatile like regular leather is.
What makes leather superior is the fact that it acts as our skin does. It protects us from harm, flexes naturally the way our feet do, and breathes thanks to the natural micropores it possesses. But leather is not without flaw - it's usually very heavy and may make blisters appear and make your feet very tired.

Suede is also popular. This material is a variety of leather. It's made using regular leather, but it's treated a bit differently. The leather is turned upside down, and a short strip gets cut off, revealing the amazingly soft and opulent material underneath.
Besides looking and glamorous, suede has all the good properties leather does, but without the added weight and hardness. The only drawback is the upkeep. It basically attracts dirt, and can't be treated with any kind of creams and oils, so you have to clean it manually. You can treat it with waterproofing spray though, so you can always be safe from rain and puddles.

Jute is a material that comes from plants. This is a long, soft, glossy vegetable fiber that can easily be spun into tough, coarse threads. Jute is usually used to create burlap sacks or gunny cloths, but it can sometimes be seen on the outsoles of shoes. Jute is super cheap, and mass-produced, second only to cotton, and looks very urban and natural. So not only is it cheap and environmentally friendly, but it also enhances your overall look!

Rubber is usually used for the outsoles, because of its slip-proof properties. However, it's also used as the upper for small shoes meant to keep water away from you, making them ideal for rainy weather and cold, snowy days. This is a cheap, natural material that is easy to adapt to any kind of shape you'd like.
The downside is that it can't breathe that well and makes it feel like your feet are suffocating, so it's usually used in combination with textile or mesh liners.

Textile is a super light, man-made material most commonly seen on sneakers. Textile uppers allow you to walk around in them for as long as you want because the material bends the way your feet do, it breathes like crazy and is super comfy. It also takes on colors very well, so a big variety of patterns and hues can be found. The only drawback is that it's flimsy - it frays and comes apart if you use it too much, and there is no way to stop this!


Style
The style of the shoe is something most of us look for when we go shopping. The style is especially important if you don't have a lot of options, as small shoes aren't easy to be found in simply any style you like. Here we will mention some styles that can be seen on our list of small shoes, meant to help you make a better choice.

Over the knee boots are known for their sexy look and the amount of protection they offer. Usually worn during autumn and winter, they can completely change the look of your outfit, transforming it from bland to grand! Many decorations can be seen on them - laces, studs, and even heels, which can push them from casual to formal, and even evening footwear. So they are a pretty versatile choice as well!

Wedge sneakers haven't been around for a long time, but they have taken the world by storm. They look like usual sneakers but with an added wedge, that sometimes can't be differentiated from the rest of the shoe, making it look like they have no wedges at all. This means that you can add a little bit of extra to your everyday footwear.

Short boots and ankle booties are also popular choices for autumn and winter. They can be seen during the summer as well, but then they are usually made out of lace to give you enough air. The materials used to create them can vary a lot, and the accessories they sport can differ too, so you'll always have plenty of choices available.

Sandals make great casual and occasion shoes, fit for any kind of warm weather. They range from flip-flops to sky-high evening shoes, featuring simple designs or over the top decorations - whatever your heart desires! They've been around for centuries, and they are here to stay.


Versatility
When you have such a specific size, finding a proper pair of small shoes can be troublesome, so it's important that the pair you have managed to find is compatible with most of your wardrobe! The versatility of the small shoes can be enhanced either with their style or with the color.

Styles like sneakers, formal kitten heels or loafers go along with pretty much anything you can find in your closet. If you add a few serious details, you can combine them with formal attire as well. Evening shoes and stilettos don't really make versatile footwear, because you really can't wear them every day when you work or go to the store - well, you can, but it will look unsightly and just out of place.

The color can affect the versatility as well. If the small shoes have colorful patterns and bright details, the options which you can combine them with become limited. If, however, you decide to get neutral, solid colors, or classic colors like black or brown or grey, the combinations you can make with them become infinite. They match any kind of color you might have, and blend with dramatic patterns, making them the best versatile small shoes.


Durability
The life of small shoes can be affected by many different aspects. For one, the materials they are made out of play a big role. They determine how durable the design is, how breathable, flexible, comfortable it can be. If your small shoes are made from low-quality materials, they won't last much longer than a season at best.
Genuine leather shoes will last for a long time, and if you take good care of the material, it can even last for decades. This is why leather is so expensive and so sought-after. There is nothing that can beat a genuine leather pair of small shoes in terms of durability.
On the other hand, textile and other man-made materials have a shorter life-span, increasing the need for you to change your shoes more often. Textile and canvas are great for summer, but they are thin and tend to wear out quickly. Similar can be said for synthetic leather, which doesn't hold up as well over time as its natural counterpart does.

The way the small shoes are made is also a big factor. If the footwear is simply glued together, with zero stitching and welting, it is bound to come apart in no time. But reinforced stitching can prolong their life, strengthening the construction. A Goodyear welt is one way you can make your shoe your partner throughout your life, because you can easily change the soles when they get worn down, leaving you in the safe hands of your good, old, trusty pair of small shoes.
Expert Interviews & Opinions
Most Important Criteria
(According to our experts opinion)
Experts Opinion
Editors Opinion
Users Opinion
By Default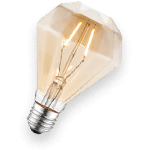 Did You Know?
The average size of a woman's foot has increased since the 70's! It used to be 7.5, but now it's around 8.5 to 9!
Drop Pounds, Drop Shoe Size
If you're looking to lose a significant amount of weight then be prepared for your feet to shrink. Whenever you lose a ton of weight your feet will follow suit! But that's totally fine because when you need to go shopping for your new pairs we're here with all of the best styles available!
Other Factors to Consider


Fit
The way small shoes fit can change the comfort and feel of a design completely.
Straps are one way you can secure your foot, making sliding out of sandals and other open footwear impossible. If they are coupled with adjustable buckles or velcro, then you can easily adjust them to fit you to a tee.
The lining and insole also affect the fit, and if it completely molds to your foot without changing its shape over time, you'll always have a pair of small shoes that fits you like a glove.
And of course, goring can also affect the fit. Goring connects two pieces of the upper together, acting as an elastic bridge. It stretches when you put on your small shoes, and it also flexes while you walk, allowing you to move around naturally.


Bottom Line
Finding the proper pair of small shoes when your choices are very limited can be one of the most frustrating things you can experience. Proper footwear is key to your mental and physical health, and if you can't find the right small shoes, everything can come tumbling down without warning.
So we kept all of that in mind when we created our guide, and we hope we have helped you find just what you need. Our wish is that you do not suffer just because your feet are not as big as the average ones, and the world of small shoes we have ushered you in is something we believe has truly helped you on your journey!
Frequently Asked Questions
q:

How can I be sure I need small shoes?

a:

If you do not really know what your shoe size is, that can be easily fixed with the help of a paper, pen, ruler and your feet.

Take a piece of paper and lay it on the floor.
After you take your socks off, step on it and carefully outline your feet.
Take the ruler and measure the widest and longest points of your feet, and make sure the measurements you get are precise because even if you are just a little off, it can still affect the final size you get.
Now compare those numbers to an online chart, and see if you fall into the category of small feet!
q:

Where can I find small shoes?

a:

Not many shoe companies offer small shoes, but the ones that do can be easily discovered with a simple internet search. When you find what you need, you can either order online directly from them, or you can walk to their nearest store and try the small shoes on to see if they fit!
q:

Are small shoes more expensive?

a:

The price of footwear depends on the creator. If you buy from famous brands and designer houses, the price will surely be higher, but their value will increase too. If you buy from cheaper brands, be sure your small shoes will not last for a long time, depending on the type of materials they are crafted from.
q:

Do high-end designers create small shoes?

a:

Most designers realize they have a diverse audience, and they will make sure their shoes fit all kinds of feet. So if you desire to indulge in fancy footwear, there is no need to worry, we are sure you will find a pair of small shoes that fits your needs!
q:

Is the width of the shoe important too?

a:

Just like the length of the shoe, the width of our shoe can affect the overall fit and comfort we experience. If your small shoes are not wide enough, you will experience pain, discomfort and health problems. If you are unsure whether or not you need a wider fit, consult a size chart and find out if you need it! So yes, the width is as important is the length is!