Best Shoes for Hairdressers Reviewed
In a Hurry? Editors choice: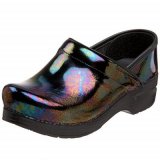 Test Winner: Dansko Professional Clog

While any idea of "the best" can be subjective, and therefore variable, it becomes less so when the topic is about shoes that are built to withstand the active hairdresser lifestyle. Any time extended standing is required, good arch and are necessary for both
safety and comfort
. Evaluating what shoe best meets your needs can often be an arduous undertaking, involving hours of surfing websites and reading reviews. With this list nearby, however, finding the next best shoe is now quick and painless.
We've included a number of different styles to choose from with the best shoes for hairdressers guide, so you can find one that speaks to your artistic flair and fashion sense. From professional clogs to Dr. Martens, each pair will have you comfortable during your working day, and looking great while you do it!
Standout Picks
Criteria Used for Evaluation
Comfort
Standing for upwards of ten hours daily is incredibly demanding by itself; imagine if your feet were achy and cramping the entire time! Having a comfortable product that can carry you through such a day is paramount. As such, those with cushioned footbeds are the most desirable for hairdressers. Often, these footbeds are made with memory foams and gels that conform to your foot for a unique fit. If the standard cozy footbeds aren't enough, those built with comfort in mind will have removable footbeds altogether; just slip in an orthotic instead and go.
Comfort isn't just about insoles, though. Roomy shoes that allow feet to spread should be a top consideration as well for hairdressers, since shoes that are too narrow and tight can cause unpleasant corns and bunions.
Hairdresser shoes have to support long hours of standing.
The foot bed determines how long the feet can be supported.
Memory foam and gel foot beds are the best choice.
Removable foot beds give you options in using your own orthotic foot beds.
Roominess, especially in the toe box, is important too.
Fit
Finding a perfectly-fitting pair can be like finding the holy grail; there are so many brands, styles, models and makes that it seems like it's next to impossible, especially when you are shopping online! Fear not, as we've ranked each product on our list for their fit and trueness-to-size to help guide you in finding the perfect match for you.
To come up with a score for a fit of a shoe, we considered several factors, like the ones mentioned above, in addition to real customer reviews, to help boil down everything into one simple score. For example, Nike tends to make options that are true-to-size, meaning that you can buy a pair of 11s one year, and another pair of 11s next year in a different model and they will usually still fit (unless your feet have grown or shrunk). A brand like Nike will most likely have a high score when it comes to fit, but the other variables in play, such as make, model, and purpose, will also affect the overall score.
Consider that a running shoe, with its thicker midsole and synthetic sole, might fit differently than a flat one, with its thinner midsole and hypothetical leather sole. Each of these, even if they are both from Nike, may have similar scores for trueness-to-size, but a size 11 in one might not be the same as an 11 in the other. What's a reader to do in this case? You must also consider the purpose and type it is. Knowing what kind you are buying, and for what purpose, will help you make a better decision. A running option might run smaller than a flat because it has thicker materials, so read customer reviews as well to arrive at the best decision for fit, in addition to just our overall score.
At the end of the day, however, a higher score for the "fit" criterion will tend to mean that the product experiences a better trueness-to-size than a competing product; just don't forget all the underlying factors that are baked into arriving at that single score!
Materials
Rubber soles are often non-slip, an important feature for hairdressers to think on when the hair of all textures will be underfoot. Furthermore, salons rarely have carpet; linoleum and wood are significantly easier to clean and significantly easier to slip on.
Another feature for hairdressers to be mindful of is the cooling effect of mesh materials, particularly when used as the upper part of the product. Hot, sweaty feet are not only uncomfortable — foot odor and infections can follow.
Rubber outsoles that are slip resistant are the best choice.
There should be breathability that cools the feet, especially in the upper.
Style
As a hairdresser, shoes simultaneously must be comfortable and make a statement. No matter how good it feels, you won't wear it if you don't like it. Those with detailed buckling impart a classic look that can be dressed up or down to fit mood and events alike. Leather and suede, on the other hand, feel and look luxurious.
Those with embossing or engraving is an understated kind of decoration, also imparting an effortlessly opulent look and feel. For more 'pop', many of the leather and suede styles also come in bold colors and bright prints.
You're a hair stylist, your shoe style is important.
Leather and suede make a great style choice.
Details such as buckles, embossing, and engraving can spice your look up.
Bold colors and bold prints help too.
Support
Wearing a product without sufficient support as a hairdresser, is a quick way to land yourself in a world of suffering, so spending the time to find the right balance is not without perks. It is important to note that those that are too flat tend to lack heel and arch support. Heel and arch support are necessary to avoid foot ailments such as painful fallen arches or plantar fasciitis, an inflammation of the heel that can manifest as a stabbing pain through the foot. Conversely, those with too high a heel adds tension and stress to leg muscles and the lower back. As a hairdresser, you're likely on your feet most of the day, and should avoid having these conditions develop simply because of your footwear being uncomfortable and unsupportive.
To find a supportive pair, consider the different layers of the shoe, namely the insole, midsole and outsole.
The Insole
A firm insole will give good structure to a product and increase its stability and durability, but it will also increase the weight of the overall product and be less comfortable. A softer insole might be more comfortable, but that comes at the expense of stability and durability. We tried to balance these weights when evaluating our products, but each reader and wearer is different, so be aware of this trade-off.
The Midsole
The midsole is designed to provide cushioning and shock absorption, nestling the foot in comfort. Whereas running options tend to have thick midsoles, flats and thinner ones not designed for high-impact activities often have thinner midsoles. The reason for this is simple: you need more shock absorption and vibration dampening during high-intensity movements or activities to maintain comfort and prevent foot injury than you otherwise would with a regular one, flat or sandal.
The Outsole
A poorly-constructed outsole will lead to discomfort, slipping and foot or other bodily injury. For this reason, many manufacturers use materials that are water-, weather-, heat-, and impact-resistant. Depending on the type of footwear, one will often see outsoles made from natural or synthetic materials, such as PVC, EVA, rubber and leather. Each of these has its advantages, depending on the purpose; however, as a general rule, they each are resistant to the aforementioned factors. They are also flexible enough to support a proper foot cycle when in motion, but they are not so flexible that they feel like a pair of socks.
Final tips on support:
Avoid shoes that are flat and lack heel and arch support.
Too high of a heel adds tension and stress to the muscles, especially in the lower back.
Our Favorites
1

. Dansko Professional Clog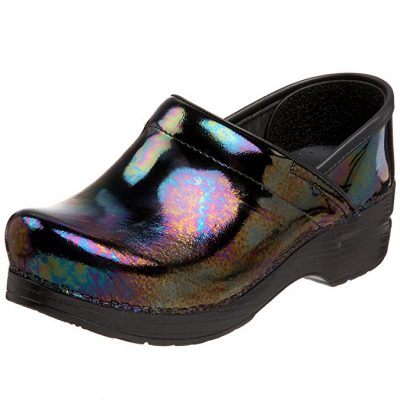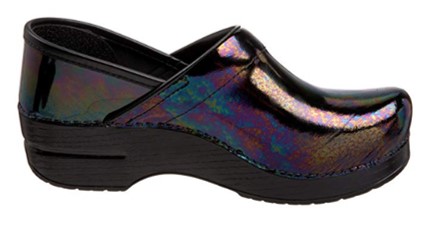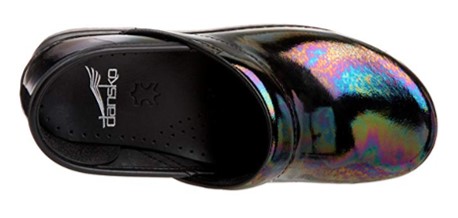 The Dansko Professional Clog is a cushy design with a lot of personality. Foremost, it was crafted with comfort in mind and boasts a padded instep collar, a rubber sole, and a box toe. Also available in 14 patent leather designs, ranging from a dainty 'Pink Hibiscus' print to a peacock-Esque 'Plume Patent' print.
An important part of the Dansko Professional Clog is its increased shock absorption, a result of placing the feet in a forward motion that promotes energy return (often described as a light, springy feeling underfoot). The Dansko Professional Clog is built by hand in Europe (and Asia), lending each pair a subtle uniqueness. Not to mention, in a world full of assembly line footwear, nothing says 'luxury' more than a handmade pair of shoes.

The extra comfort and luxury are evident in the price tag for the Dansko Professional Clog. These are definitely one of the more expensive options on this list — but for a durable, comfortable, and fashionable design, it's worth it.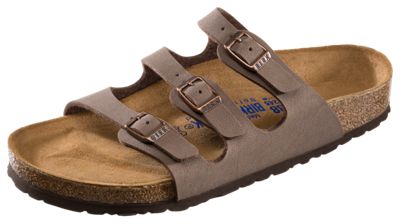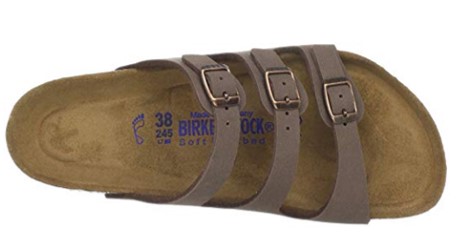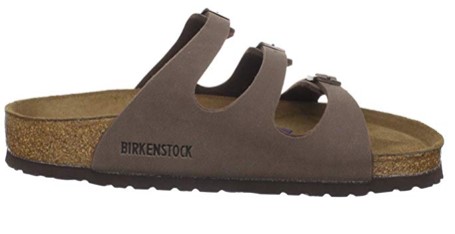 You need strong support on your long-standing days. The footbed of the Birkenstock Florida is soft and constructed with cork-latex. It has an anatomical design for better foot molding and the elastic latex is a permanent built-in feature. The upper of this sandal is constructed with Birko-Flor that is friendly to the skin but strong. You'll be standing on cloud nine.
With Florida, the adjustable buckles leave you in control of your comfort for a fit that's just right. No more slippage, looseness, and no more constricting tightness. An insole constructed with suede might sound like a bad idea, but for these sandals, it's the best thing ever. You'll have a flexible lining that nestles and contours to your foot. The material is open-pored, giving you breathability and an even-temp foot climate.

Birkenstocks are a legendary design that has been around for literal centuries. They are supportive, comfortable and breathable, and what more can you ask for in such a quality construction?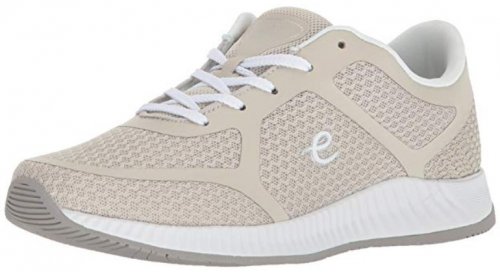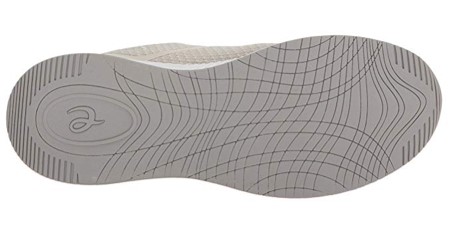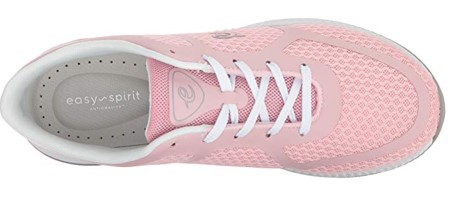 Easy Spirit is a brand which is made by women specifically for women and means to help alleviate the stress of everyday life. Their footwear is lightweight, flexible and easy to wear, and the Faisal design is no exception. This sporty sneaker is equipped with the Anti-Gravity technology to deliver nothing but support, cushioning and a carefree feeling!
The Faisal has a minimal upper that is lightweight and flexible, providing a sock-like fit. It comes with a sock liner that absorbs shock and delivers outstanding cushioning, and the Anti-Gravity technology is nothing to sneer at. This system includes a footbed with amazing arch support that fights foot fatigue and a rubber outsole for energy-rebound. Additionally, the outsole is flexible and has good traction, which is essential when you're constantly moving about.

While it is not innovative in style, the Easy Spirit Faisal is definitely innovative in terms of its features. It is lightweight, effortlessly sporty, and it will make sure that you are supported in all the right places as you take on the challenges of your day. A true champion of comfortable footwear!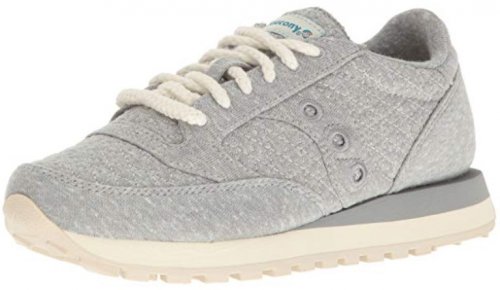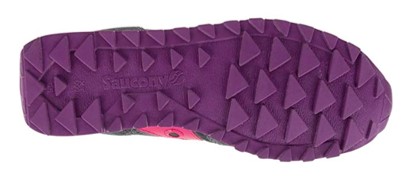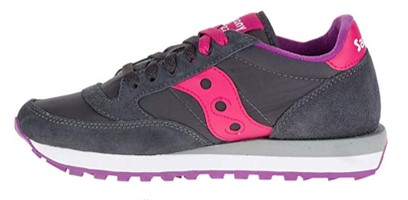 With its retro design and sporty appeal, the Saucony Jazz Original is a bestseller from the brand, and originally designed for running. It is outfitted with all the latest innovations that ensure a cushioned, shock-absorbing ride even when you're not hitting the running trail, and all of that is packed into one timeless silhouette that will never go out of fashion.
The Jazz Original has an upper made from a combination of nylon, suede, and mesh for durability, comfort, and breathability, and we can't be more thrilled about that. It has a lace-up closure to adjust the fit to your liking, as well as a textile lining and a cushioned insole. This insole can also be removed if you feel like you need extra space inside the sneaker. An EVA midsole provides shock absorption and a rubber outsole is there for good traction.

When you're on your feet for long periods of time, you need all the cushioning and support you can get, and the Saucony Jazz Original is here to deliver just that. It is comfortable, but it is also fashionable, as its iconic look goes well with any kind of outfit; you can be as trendy as you want to be! What a great deal!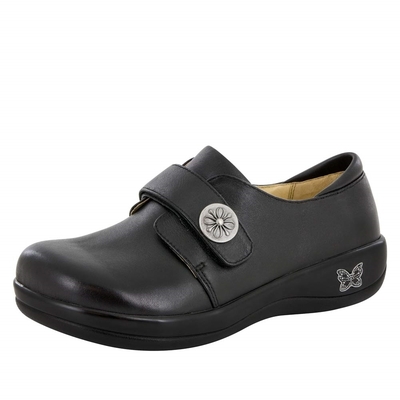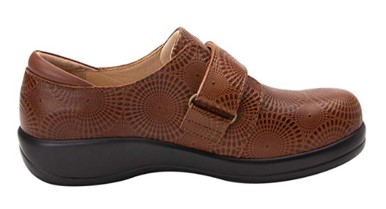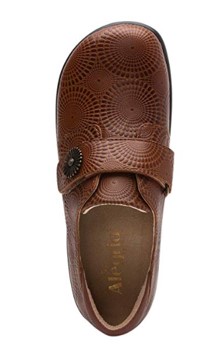 Powerful can be simple and this is exactly what the Alegria Joleen is - simply powerful. Stain and slip-resistant, the Joleen gives a walking motion that is natural, as well as a stress-reducing posture. Offering great arch support, the footbed is removable and is constructed with memory foam, latex, and cork to form a natural foot fit. The padded collar enhances comfort in your ankle area.
So many service work footwear requires lacing that can be uncomfortable or annoying. The Joleen provides an easy entry of slipping them on (or off) without extra work to do so. Don't worry about your security, however, as the inside is nicely padded for stability. You might think that extra padding will take up extra space but nope! The padding is just right for comfort and support without using up extra space. Therefore, you have extra room for your toes for relaxing and stretching while the rest of your foot is fitted securely.

The Joleen may leave some things to be desired in terms of style, but it is a reliable option that you can always count on to deliver comfort, stability, and security. In it, you can walk around for hours on end without feeling even a twinge of pain. What an amazing option!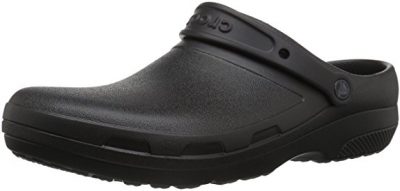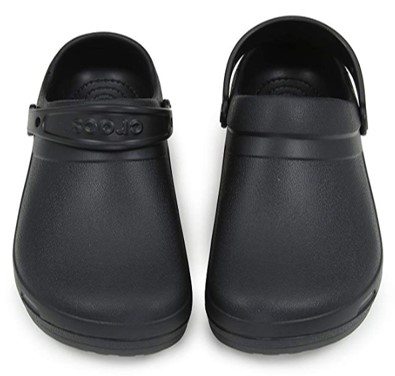 Mentioning Crocs in a crowd will always elicit mixed reactions; some people swear by the comfort, while others scoff at the style. Nevertheless, with its enhanced arch support, the Specialist II clog has definitely been designed with foot relief in mind.
With a higher heel, slip-resistant tread, waterproof construction, and a thicker, contoured footbed, this clog will protect feet from unexpected drops and spills. Crocs come in several comforts builds; the Specialist II provides 360-degree comfort known as the Iconic Crocs Comfort. Built with the proprietary flexible, lightweight Croslite foam resin, this clog could be considered comfort personified.

There is a reason many wear Crocs when they're expected to spend a lot of time on their feet. These clogs are roomy, cushioned and comfortable, and they also provide protection from bad odors and slips and skids on any type of surface. An ideal work design!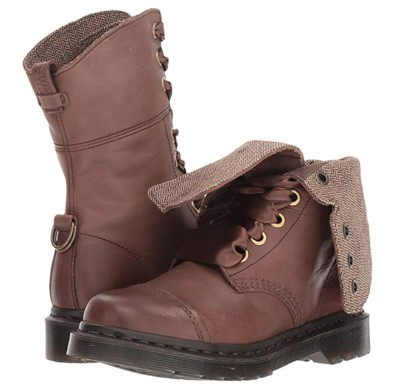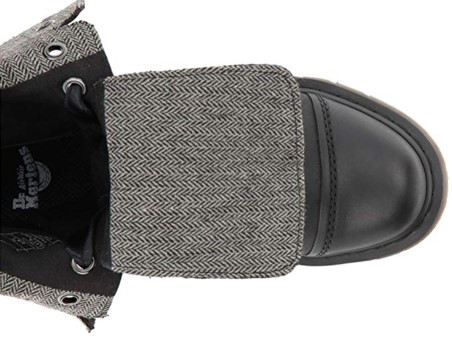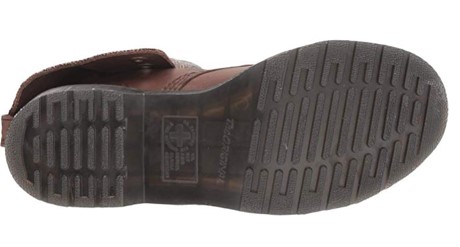 Cute, versatile, and functional, the Dr. Martens Aimilita can be worn for work, or for a stylish casual event with friends or everyday about town. It has all the regular comfort and quality you'd expect from the Dr. Martens brand, but with the option to fold down the calf-length upper for a completely different appeal and boot style. With a few color options of brown and black to select, it can be that one go-to piece in your footwear collection that takes you from the salon to fun evening events with friends in a simple fold.
The Aimilita has the same calf-length 8-eyelet structure that we've come to know and love from Dr. Martens, but this pair has a few upgrades. Soft yet durable leather creates the uppers of the boot and is lined inside with a fabric liner for a great on-foot feel. Eyelet laces are a little different than regular laces as they are a silky ribbon instead of wound round laces. This gives the boot a feminine feel and appeal but still allows you to lace up the boot according to your fit preferences.
The base of the boot is quality Goodyear welt constructed, and the outsole is air-cushioned for those who are on their feet all day. It's also fat and oil resistant, and the sturdy tread helps prevent slipping. With a simple fold of the uppers, this boot can be latched down through a D-ring on the heel strap, creating a completely different look! It's well worth the cost for not only a pair of Dr. Martens but a pair of versatile unique boots you're sure to get compliments on.

8

. Aerosoles Drive Through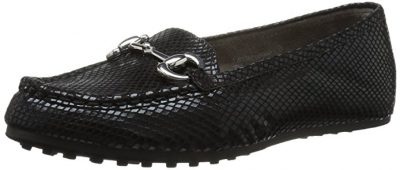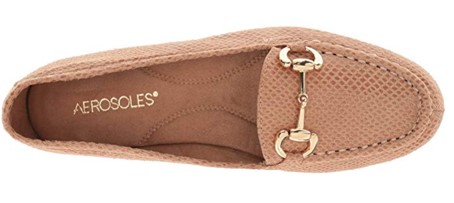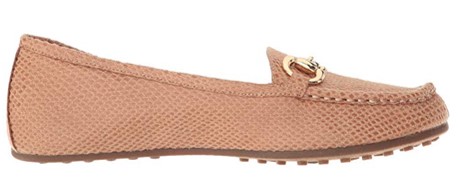 Are you into the moccasin look? The Aerosoles Drive Through loafer has you covered. Classically stylish with buckles and a box toe, this design has the luxurious look of snakeskin without the snakes. Hairdressers with fashion-minded clients, take note.
The Aerosoles Drive Through has a high-density memory foam insert that, combined with the suede sock covering, works to provide the utmost comfort. The memory foam is double padded, especially at the balls of the feet, for increased flexibility. However, these footbeds are not removable. For a flat-looking design without the flat feeling, the Drive Through loafer comes with an embedded ¾" heel. The hidden heel also gives support, but not much.

The Drive Through loafers rivals the Crocs on being the most affordable option available. And if perhaps you're the type to scoff at Crocs, these are a good alternative to them.

9

. Skechers Go Walk 4 Pursuit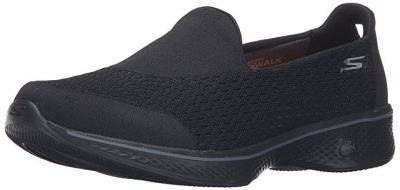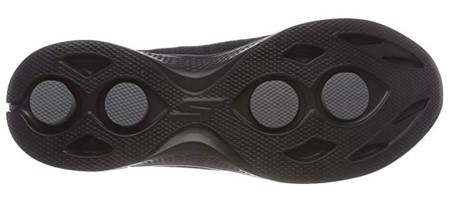 Although Skechers is primarily known for sneakers, the Skechers Performance Go Walk 4 is a different kind of design — one made for all-day movement. Lightweight and with a rubber sole, these slip-on sneakers place comfort over style but will still easily blend into a casual outfit.
Hands down one of the best features of the Skechers Performance Go Walk 4 is the bamboo-lined, high rebound footbed. The bamboo lining is what provides antibacterial odor control, while the high rebound is designed to return energy to your feet with every step. The Performance Go Walk 4 is comprised of a soft, breathable mesh fabric to keep feet cool. The heel of the design benefits especially from the mesh fabric construction, as it is overlaid in panels to promote stability.

Skechers is an affordable mid-range brand. The low-key look and focus on comfort bring these Skechers at a great price.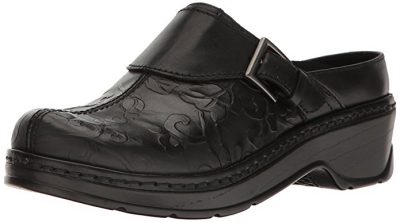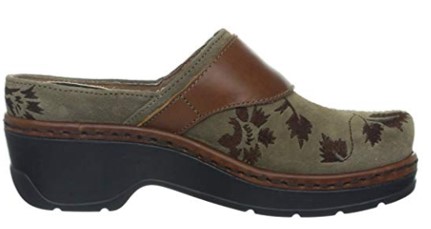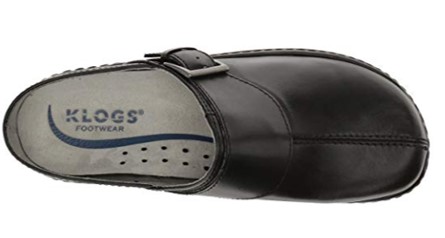 Considered "better than barefoot," the Klogs USA Austin clog is another comfortable and stylish option for hairdressers spending hours upright. Oiled leather lends this design a softer look, but also has a little bit of stiffness that may need time to be broken in.
The Klogs USA Austin can accommodate custom orthotics with its removable footbeds. The footbeds are also thick, allowing for superior shock absorption. Get closer to a perfect fit for the Austin with a timelessly fashionable leather buckle strap across the instep. Though the adjustment capabilities are slight, it is enough to maximize comfort.

The Austin clog hovers in the same price range as the Dansko and Alegria options on this list, making them a considerable investment. Nevertheless, if comfort and durability are desired, these are an excellent purchase.

Subscribe to our Newsletter