Best Alegria Shoes Reviewed
In a Hurry? Editors choice: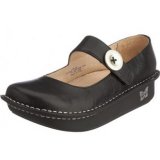 Test Winner: Paloma

Alegria is a brand that has become a staple for unsurpassed comfort; having become the favorite footwear for all types of use from casual to professional. This is a brand that is loved by medical professionals, waiters, kitchen staff, and anyone else who is required to stand and walk for prolonged periods of time.

In addition, Alegria shoes are an excellent choice for anyone who is looking for a high comfort level, including superior arch support, shock absorption and a fit promoting proper alignment. Follow us into this wonderful world of stylish yet unbelievably comfortable footwear - let's look at the top ten Alegria shoes currently on the market!
Standout Picks
Criteria Used for Evaluation
10 Best Alegria Shoes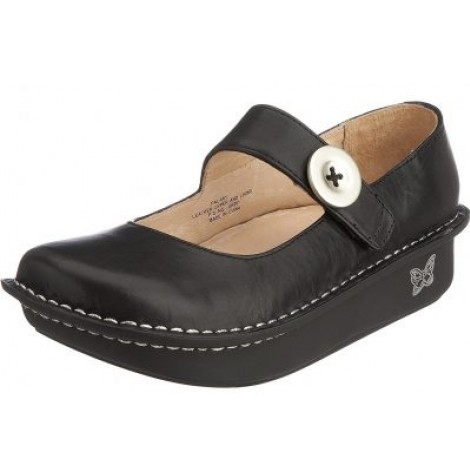 One of the highest-rated designs, the Paloma is a revamped take on the classic Mary Jane. Feel fresh and breezy with Paloma's breathable leather upper, specially designed to keep your feet cool. Its anatomically correct footbed fits the natural curves and contours of the foot, creating a seamless mold of support and comfort.
With a lightweight, airy exterior, your feet will never feel hot or sweaty. This makes any work conditions, no matter the hours or stress, a breeze. A specialized footbed made of a cork/latex blend provides the utmost comfort for a day on the job. The footbed naturally contours to your foot, providing a supportive mold to all arches and foot widths. But if you have pre-existing conditions, simply remove the footbed for your own insert.
Though the Paloma is one of the more expensive options on the list, this comfortable, everyday design is well worth the investment. Crafted with imported leather and built to last, the Paloma thrives in the daily grind. Even after years of night shifts and long hours, these retain their shape, comfort, and style.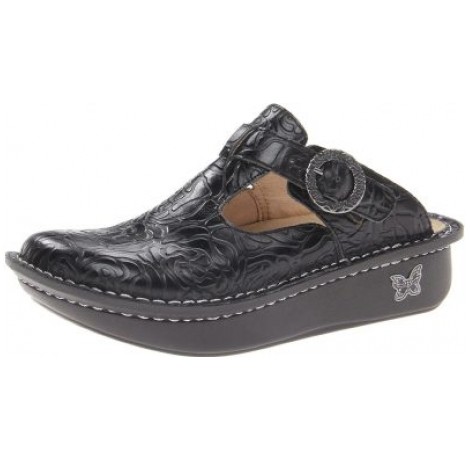 The Classic Clog is a quick slip-on for busybodies on the go. With memory foam, latex, and cork blended footbed, the Classic Clog provides ample cushion without compromising support. A rocking sole alleviates pain in the toes and heels, making this clog specially designed for those long hours spent on your feet.
The rocking outsole improves your gait and relieves the pressure on your lower joints. Along with pain relief, the rocking sole engages the leg muscles to keep your calves toned and trimmed. Not only is the memory foam, latex, and cork blend excellent for all-day comfort, but it is also spectacular for high arches. Along with the super-soft insole, the leather is extremely pliable, making it the perfect slip with quick break-in time.
The Classic Clog is a good middle price for the options on this list. While it's not the least expensive, it definitely won't break the bank. If you're looking for a reasonably priced, high arch-supporting shoe with a fashionista flair, the Classic Clog is a smart investment.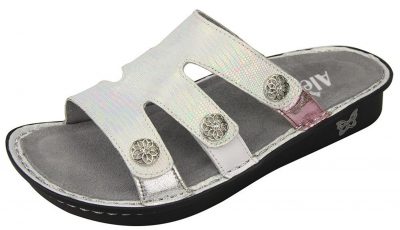 Venice is a bold and flashy choice for those who want to stand out from the crowd, but who also value comfort and quality. These sandals feature a three-point hook and loop closure which will allow you to fully customize the fit, while the comfort features include all of those which we love so much, including a rocker bottom, good cushioning in the insole and high-quality materials that will allow you to wear these anywhere for a long time.
One of our favorite things about this pair is the upper which comes in various prints, all of which are genuine, soft leather. You can get these in 16 different designs, ranging from colorful skulls, blue china-inspired patterns to a more sensible, black, design that will go with any outfit in your wardrobe. The insole of the Venice is comfort-oriented and is made out of polyurethane, cork and memory foam, lined with breathable leather to keep you going even after a full day on your feet.
What's so good about these sandals is the fact that they are a great choice for anyone with feet problems, including bunions, seeing that the fit of the upper is completely adjustable. If you choose to invest in these, you will love the unique designs that will reflect your personality, paired with an unsurpassed comfort that is difficult to outdo.



The Carina is the perfect business casual wedge for summer. Go from the workplace to a fun night out in these versatile sandals. Leather straps and insoles offer suburb comfort while a rocking outsole keeps you balanced and ready for work and social events.
The Carina can be a professional summer piece for any outfit. With beautiful embellishments and patterns, this modern wedge can be a staple in your business or casual wardrobe. An ultra-plush leather thong and insole give great support and comfort. Like most shoes, the patented blend of cork, memory foam, and latex cradle your foot all day long. Whether you're on shift or out on the town, your feet will be cozy and pain-free.
Carina is the most cost-effective option on this list. If you're looking for a supportive yet stylish summer sandal, give the Carina a try. Its versatility from the workplace to date night ensures years' worth of use and joy.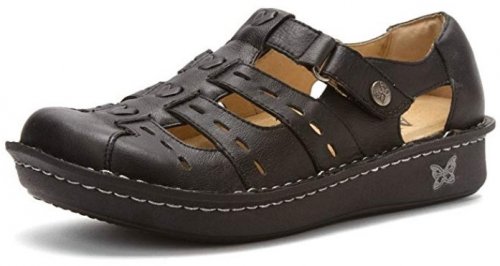 If you're in the mood for wearing sandals and want your feet to breathe but don't want to expose your toes to the world, then the Pesca is just the right option! This is the brand's take on the classic fisherman sandal design, with all the standard comfort features we have grown to know and love. The Pesca is also APMA approved as promoting good foot health, so you know your feet will enjoy this ride!
The upper of the Pesca is made from genuine leather, with a strap that is adjustable and that you can tighten or loosen however much you'd like. The insole is also made from leather for a healthy foot climate inside, and the footbed effortlessly molds to the shape of your foot. This footbed is also removable, should you desire to insert your own orthotics into the design. To round up this comfort marvel, there is great arch support and a toe box which leaves plenty of room for your toes.
The Pesca is a great warm-weather option for when you don't want to be too exposed. It comes in several different earthy, natural colors that you can pair with practically anything - skirt or pants - and look stylish and be comfortable at the same time!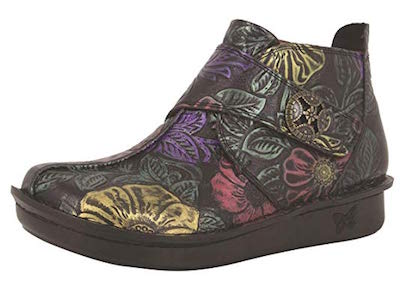 A staple of fall fashion, ankle boots are the perfect footwear for weather that is getting chillier and that may include the occasional unexpected shower. The Caiti is a beautiful pair you can wear with a number of outfits and it comes in a wide variety of uppers that can be as simple or as intricate as you can imagine. Go with plain brown or black leather, choose a metallic flowery print, or opt for an intricate pattern and you'll definitely reap a host of compliments.
Caiti may look like a monk strap bootie, but it's actually a shoe that's incredibly easy to slip on and off. A decorative metal buckle covers a velcro strap so you can easily tighten or adjust the fit on the go. The Nappa leather that's used in the upper needs only a little breaking in, and will quickly start to feel like a second skin, especially considering that the toe is lined with a soft velvety material that even allows you to wear these without socks.
This ankle boot has all the features we've come to expect from these shoes - a mild rocker outsole with premium grip, a removable and replaceable footbed that supports the arch and helps absorb shock, as well as a moisture-wicking lining that prevents odor build-up.
In terms of price, it's slightly more expensive than the brand's more basic models, but it's definitely a good investment, especially considering the fact that comfortable cold-weather footwear that looks good is quite difficult to find.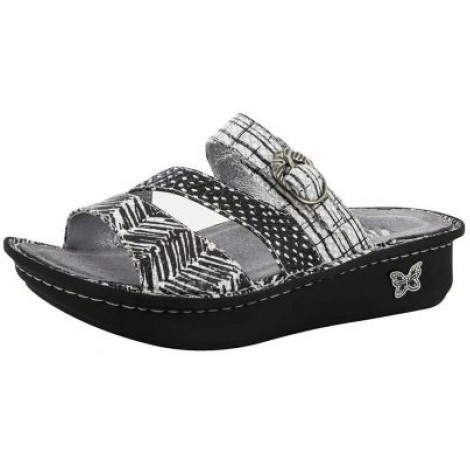 The Colette sandal offers stability with its posture correcting the rocking outsole. Handcrafted leather straps give you an adjustable sandal while the blended footbed fits perfectly to your foot. An open toe design allows feet to breathe in the summer heat as you go about your day in style.
The rocking outsole and polyurethane blended footbed work in tandem to support your back, lower joints, and knees. The specially designed shape naturally alters your gait, relieving pressure from tired joints. With adjustable leather straps, the Colette gives wearers a customizable fit. Maybe your feet are feeling extra tender one long day at work. Simply re-adjust the handcrafted leather strap and continue your day in comfort.
The Colette rests right in the middle of this list cost-wise. For a modest price, not only do you get a trendy, comfortable shoe but also one that corrects and alleviates joint pain. Its removable insole allows you to slip in your own orthotics, making this truly fit your individual needs.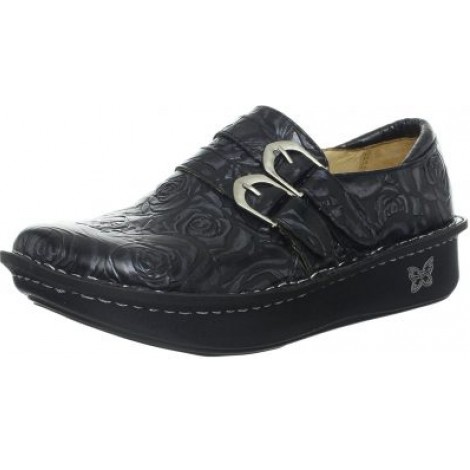 The Alli flat comes with professional flair. With a variety of embossed and treated leathers, the design takes the classic flat from business casual to the executive boardroom. With a durable, stain-resistant exterior, this option lasts for ages looking brand new. The rocker outsole and ultra-cushioned insole make any day on the job comfortable and productive.
The Alli comes in a professional selection of treated leathers for high business appeal. Feel confident and executive with patent leathers, tasteful embellishments, and embossed patterns to own the office. With both slip and stain-resistant technology, this is a superbly durable flat. Double straps cross over the instep with an elegant buckle for extra security.
The professional look and style make the Alli a smart investment. A durable, resilient, business design is a must-have for any wardrobe, and they make this an easy find. Not only is it business appropriate and durable, but with that patented insole, the Alli is super comfortable, too.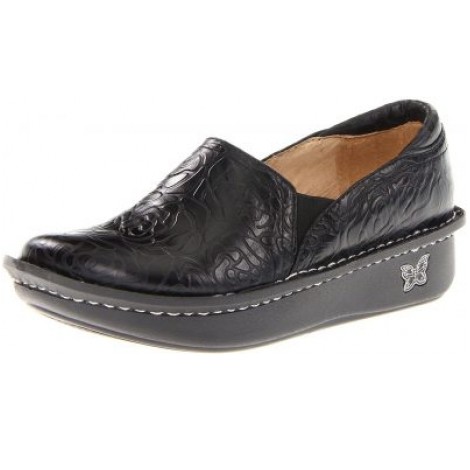 Debra slip-on offers a stylish approach to safety. With dozens of trendy styles for the professional world, Debra is a slip-resistant clog ready for anything. Nervous about spills or messes on the job? Don't be! The Debra slip-on is stain resistant so you will always look cute and polished.
For the clumsy or trip-prone, the slip-resistant outsole guides each of your steps with certainty and confidence. Combined with a rocker outsole, this shoe keeps you upright and balanced for the long haul. The stain-resistant leather keeps your pair of Debra slip-on looking new for years. Tred through anything knowing full well your footwear will come out looking polished, beautiful, and ready for a stylish night shift.
The Debra's stain and slips resistance push it over the top. It's stain-resistant leather keep the shoe 'out of the box' beautiful for ages, while it's slip-resistant bottom keeps you safe.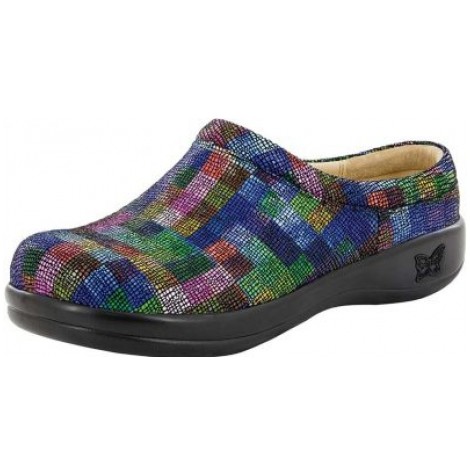 Kayla will spice up any outfit with its wide selection of leather finishes and prints. Look professional in any Kaya clog while treating your feet to luxurious comfort. An ultra-plush polyurethane midsole cradles the heel, giving you all-day support with effortless style. The Kayla is also designed with slip and stain-resistant technology, making this adorable shoe adorably low maintenance.
The polyurethane midsole is extremely comfortable without losing support. By cradling the heel and the metatarsal area, the midsole alleviates pressure from the feet and lower back naturally. Kayla was designed with efficiency and ease in mind. Spend more time enjoying your new wardrobe addition with its stain combative technology. Walk with confidence knowing your Kayla will still look spectacular after a long day.
As one of the least expensive choices on this list, the Kayla offers way more than what you're paying for. Comfort, style, ease, support, and peace of mind all bundled up into one! If you're new to the brand, Kayla is the perfect option for the budding fanatic on a budget.

Subscribe to our Newsletter