Best Sanita Clogs Reviewed & Rated
last updated
Apr 12, 2019
Sanita has been in the business of making clogs since 1907. With those many years of experience in creating this type of shoes, it's safe to say you're going to get some of the best quality available on the market. Sanita clogs can offer a variety of benefits to you depending on your specific needs. For example, you might be someone who needs a shoe that can give you comfort on long work days. Or you are looking for footwear that you can easily put on and off while working around your house or backyard. No matter the test you put your clogs to, Sanita will provide you with superior quality and impressive durability.
In a Hurry? The test winner after 106 hrs of research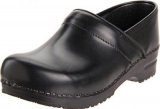 Cabrio
Why is it better?
Roomy toe box
Slip resistant outsole
Padded insole
Inclined forefoot
Stapled construction
In a
Hurry? Editors choice: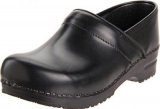 Test Winner: Cabrio

22
Researched Sources
15,100
Reviews Considered
106
Hours Researching
20
Products Evaluated
Features
Support
Comfort
Traction
Midsole
By Default
In Depth Review Top 10
Cabrio
Gwenore
Ariana
Professional PU
Sharon
Freya
Professional Violet
Lindsey
Sonja Oil
Signature Professional Textured
Table of contents
Criteria Used for Evaluation
Other Factors to Consider
Frequently Asked Questions
Sources
Top 10 Picks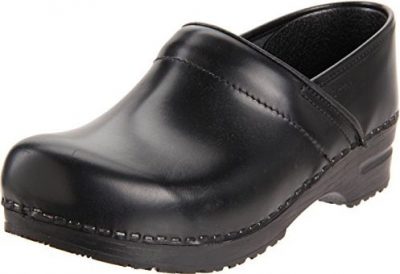 Roomy toe box
Slip resistant outsole
Padded insole
Inclined forefoot
Stapled construction
Hard finding right size
Sole wears out over time
The first thing you might notice about the Sanita Cabrio is it has a nice leather look to it. There are seven different colors of this shoe that you can pick your favorite out of. In addition to looking nice on the outside, it provides some helpful features for walking around all day. The Cabrio features a roomy toe box, padded insole, and a slip resistant outsole.
Read more
As most of us know, tightness in the toe part of a shoe can be painful to deal with. The roomy toe box will give your toes the space they need to feel comfortable on your feet. A good fit in this area of any shoe will ensure that you don't develop conditions such as corns, calluses or blisters, and it can help in preventing hammer toes or even bunion inflammation.
Walking on wet surfaces in the wrong shoes can be dangerous. The slip resistant outsole will make it easier for you to walk on any surface that may be wet or oily, making these clogs perfect for use in hospitals and kitchens. These shoes sell at about the average price of most of the shoes on this list. It's a good buy particularly if you really desire something to keep your toes comfortable.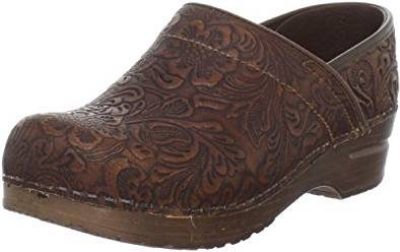 Anatomically shaped footbed
PU flexible outsole
Attractive flowery design
Rocker bottom outsole
Good shock absorption
Pattern can rub off
Heavy to wear
The flowery design on the Sanita Gwenore is very eye-catching. Definitely an attractive looking shoe that can get the attention of friends and family alike. The Gwenore features a lot of things that you'll be thankful for in your walks. It features an anatomically shaped comfort footbed, PU flexible outsole, and a rocker bottom outsole. The shoe also has an embossed leather upper.
Read more
Anatomically shaped basically means that the footbed fits to the natural shape of your feet. As a result you get more support and comfort standing and walking in these shoes. With each step you take your feet absorb shock, which can take a physical toll over the course of walking all day. The PU Flexible Outsole provides great to shock absorption to reduce the amount of stress you put on your feet, ankles, knees, hips and back. You will notice the difference after the first day of wearing these clogs.
The Sanita Gwenore is a bit more pricey compared to the shoes on this list. If you're in the mood to indulge a little in a stylish option that provides great foot comfort, this would be a worthy choice.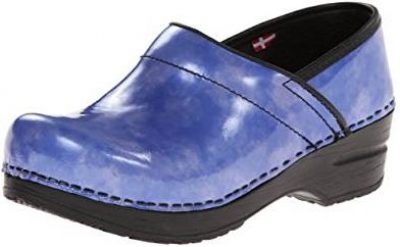 Skid resistant outsole
Flexible PU sole
Anatomically shaped comfort footbed
Roomy toe box
Unique upper
Stiff upper
Difficult getting feet inside
The Sanita Ariana is unique looking with it's marbled effect on the outside. It makes it look much shinier than some of the other shoes on the list. It's features a great combination of what we've seen so far in the previous shoes that we've looked at. The shoe features an anatomically shaped footbed, a skid resistant outsole, and a roomy toebox. This shoe also features a shock absorbing flexible PU sole.
Read more
The skid resistant outsole gives you good traction when you're on the move. It can help ensure your safety in a work scenario or just walking around during your day. Like all clogs made by Sanita, the Ariana also features a flexible PU outsole. It reduces the shock on your feet helping you to be on your feet longer throughout the day.
Unfortunately, you will find that the availability of sizes and colors for the Ariana is quite limited. The ones that are left are high priced, but it's a great value given the combination of comforting and durable features in this shoe.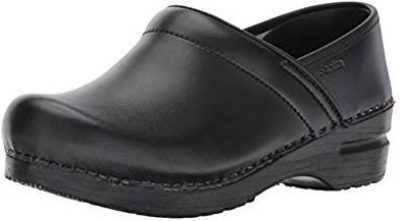 APMA approval
Slip resistant outsole
Anatomically shaped footbed
Rocking motion sole
Padded collar
Soles can wear off
Hard to find right size
The Sanita Professional PU has a plainness to it coming in the choice of either black or white. It's simple look works well for a professional work setting that might have strict color standards. The Professional PU features a slip resistant outsole, an anatomically shaped footbed, and a roomy toe box. It also features a rocking motion sole and APMA approval.
Read more
Similarly to almost all other Sanita clogs, this shoe also has the approval of the American podiatric Medical Association. The Sanita Professional PU has been tested and determined it meets arch support standards that provide proper arch support.
The slip resistant outsole gives this shoe more traction on wet surfaces compared to other shoes. It's a great feature if you work in a kitchen, hospital, as a server, or have to spend a lot of time on tiled or highly polished floors. The Professional PU is one of the lowest priced shoes on this list. With all of the features it offers, it's a great option to consider for your next shoe purchase.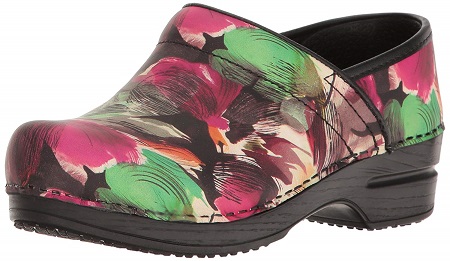 Removable Insole
Anti-Static Stitching
Non-Slip Outsole
Padded Collar
Clogs are often the footwear of choice for nurses and other healthcare professionals thanks to their easy slip-on design and all-day comfort. The Sharon is a closed-back clog that sports a slip-resistant bottom as well as a removable padded footbed. They are also approved by the APMA, an organization made up of podiatrists and other professionals that strive to provide the best foot care possible. These clogs come in two colorways, and sizes range from a US 5-11, with some half sizes as well.
Read more
Static electricity is a part of life. On the more extreme end of the spectrum, it can severely damage electronics, but for the most part, we experience this through either one's hair sticking up or a light zap when touching something metal such as a car door. The footbed in the Sharon is made with specialized anti-static stitching, which both reduces the chance of those slight zaps and the possibility of causing damage to delicate medical equipment. In fact, some dress codes will specifically call for anti-static footwear.
That being said everyone's feet are different, and some people may not take well to the included insole in the Sharon. This is why it is removable, as this allows for a custom orthotic to be used. This can be very important in terms of long-term comfort, as you can tailor the shoe to your specific needs.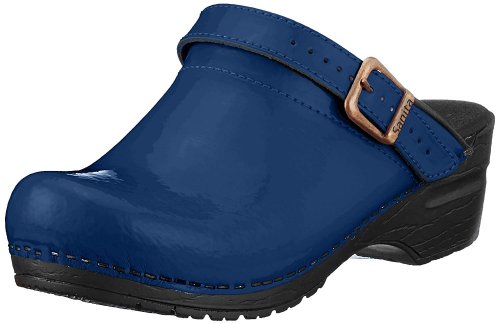 Leather Upper
Rubber Outsole
Strong Traction
Open Back
While textiles have become the material of choice for shoes, leather is still considered one of the best. Leather has been used in the making of shoes for thousands of years, and is prized for its durability and versatility. The Freya clog uses leather for both the upper and the interior of the shoe, giving them a classy style that stays true to the Sanita name. These clogs are available in two colorways, and sizes range from a UK 36-41.
Read more
Closed Fit Clog
The design of the Original Pro-Chic allows this pair of Sanitas to stay put on your heel, even when walking. With closed-fit clogs, it's important to give about a quarter inch of room when fitting, so that the clog moves freely without rubbing and causing blisters, but still be snug enough to stay on your feet. Clogs are made for a loose fit, but also shouldn't be falling off your feet during wear!
Brushed Leather
As with many of Sanita's stylish footwear, the Original Pro-Chic was designed with a brushed off leather look, metallic coloring, and patterned check. It creates a beautiful illusion of movement in the clog, simply from the design itself. At the base lies a grippy synthetic sole, sure to keep you stable and sure-footed even on long days or messy weather.
Cost and Value
Averagely priced for a Sanita Clog, the Original Pro-Chic is a bargain when compared to other brands of professional clogs. It's brushed leather styling, AMPA approved design, and loose fit makes it comfortable and stylish for work wear. If you are in need of a neutral colored Sanita, but still like to have a little design fun, the Original Pro-Chic is for you!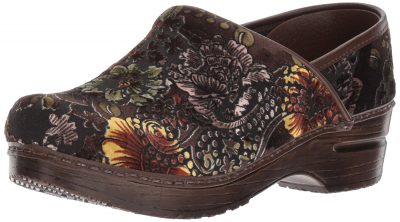 Slip resistant rubber sole

Great for high insteps

American Podiatric Medical Association seal of approval

Vegan upper

Rocker bottom with good shock absorption
More difficult to clean

Run 1 size small
These professional clogs by Sanita made it onto our top 15 list because of their vegan make and excellent quality. With an upper made out of patterned fabric that resembles velour, and the well known Sanita outsole, these are an excellent choice for anyone who works in a profession when long hours of standing and walking are required, and a non-slip sole is a must. While the upper will need a bit more care than conventional leather clogs, the benefits you get from these will be well worth an investment.
Read more
As the material on these clogs is a fabric, it means that it will allow for a little bit of stretch, especially in the instep area. Users with a high instep love these shoes as they allow for the foot to comfortably fit, all while providing a soft, padded collar that won't cut into the skin.
Where most Sanita clogs will have a leather sockliner to give you a comfortable and breathable all-day wearing experience, these clogs use all vegan materials to provide you with the same quality but without using animal products. This way, you can enjoy the stabilising heel, the anatomically shaped footbed and the non-slip polyurethane outsole, and still get a stylish, comfortable vegan shoe.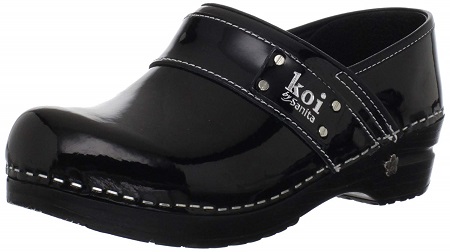 Rocker Outsole
APMA Approved
Anatomically Shaped Footbed
Patent Leather Upper
Another clog approved by the APMA, the Lindsey is the perfect balance of support and style. An anatomically shaped footbed is designed to provide strong support and comfort especially for those with high arches, while the patent leather upper gives them a shiny and sophisticated look. These clogs are available in four colorways, and sizes range from a UK 35-43.
Read more
What is an "anatomically shaped footbed," anyways? It refers to an insole that is designed using biomechanics to emulate the foot's natural shape. This allows the insole to better conform to your foot, giving you support in key points where you need it most. They also provide exceptional support for those with high arches, though this support may feel excessive for those with flat feet.
Rocker-style outsoles are an uncommon choice, especially in clogs. However, this outsole type does have major benefits. A rocker outsole works to guide your foot into a proper gait from toe-off to strike, which can alleviate pain and discomfort in some areas of the foot. This also works well for those with pronation issues, as it guides your feet gently.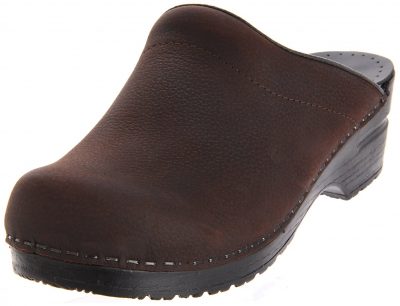 Very durable

Water resistant

Appropriate for professional use

Easy to put on and off

Roomy toe box
Runs small

Not available in wide option
The Sanita Sonja is an open back clog that provides you with added breathability and a cooler experience during the hot summer months, without sacrificing stability and support. You will find that these clogs are a great choice for both casual and professional use, thanks to the simple but elegant upper that comes in three different colors - black, brown and an antique brown. What is more, the upper is padded, so that it does not irritate the skin on the top of the foot, where you will carry most of the weight of these shoes.
Read more
The upper of these shoes is made out of oiled leather, and has been accepted by the European Committee of Standardization as water resistant, wicking moisture away from the foot, and allowing you to stay dry even after hours of walking in these shoes. In addition, the footbed is also lined with leather which is breathable and won't allow for the overgrowth of bacteria that produce odor.
The footbed of these Sanita shoes is anatomically correct, allowing you to have a clog that will hug your arches and promote a correct posture. This means that your alignment will improve, taking unnecessary stress off your ankles, knees, hips and back. An added plus is the roomy toe box that is a great choice even for those with sensitivity or bunion issues.
10

. Signature Professional Textured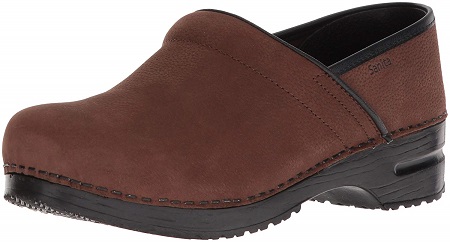 Rocker Outsole
Oil-Rubber Leather
Anatomically Designed Insole
0.75" Platform
Another product in their Professional series, the Signature Textured sports oil-rubber leather and a clean, minimal look. This clog sports a rocker outsole to guide you into a proper stride from start to finish, and an anatomically designed footbed that's APMA approved for its comfort and arch support. This clog is available in two colorways, and sizes range from a US 5-12, including some half sizes.
Read more
From standard full-grain to shiny patent to oil-rubbed, leather can take on many forms in a shoe. Oil-rubbed leather is prized for its deep color, as the oiling process brings out the rich shades in the leather. It also provides them with a smooth look and feel that will last a long time with proper care.
We mentioned rocker outsoles earlier in this guide and what sort of benefits they offer. While not as common as standard flat outsoles, rockers can offer relief for those with targeted foot pain as well as difficulties with pronation. A rocker outsole works by gently guiding your feet with each step, resulting in even pressure distribution upon stike.
Criteria Used for Evaluation


Features
Lots of experience through years of crafting and revolutionizing clogs have helped Sanita create some of the best quality footwear of this kind. The materials used in Sanita clogs, such as patent leather, give them an attractive style that can rival any footwear on the market. The fact that some of the shoes also come in nice bright colors greatly add to this brand's appeal. Whether you want your shoe to stand out, or just need a simple professional shoe in plain black or white, Sanita could very well prove to be the best choice for you.
Beyond style, these clogs have the added benefit of providing you with comforting and useful features. From anatomically shaped footbeds, rocker bottom outsoles, to a roomy toe box, you can be assured your feet will feel good with each step you take. In addition, they have great traction features such as slip-resistant and skid-resistant soles. With numerous ASTM and APMA approvals, you can have the confidence Sanita will give you a high level of quality in any one of the shoes that you may choose as your next purchase.
Whether you're working a 12-hour shift throughout the week, or you happen to be walking around running errands all day, it's a critical thing if your Sanita footwear can give you coolness in your feet. A good feature that can definitely provide you with that type of comfort is leather lining. What leather lining is designed to do is allow for airflow to come into the shoe. The airflow causes the moisture inside to evaporate more easily, making your feet feel less sweaty as you're going about the business of your day.


Support
Foot support is very important in any shoes you purchase so you can take your steps without putting unnecessary strain or pressure on your feet. Sanita delivers that in their clogs through numerous different features. The rocking motion sole is one of the best features you can find most shoes oriented on comfort, and luckily for you, almost all Sanita clogs feature this type of sole.
The rocking motion sole is designed to give your feet natural motion from the heel of the foot to the toe of the foot. It's said to be helpful for the strain on the feet, particularly for people who suffer from midfoot arthritis or ankle arthritis. You also get the benefit of reduced force on the heel with this feature. Additionally, it minimizes the stress on your joints and even your back, making for a much easier time walking around, without having to experience pain at the end of the day.
An anatomically shaped footbed is also a great thing to have in your footwear. Sanita's soles are designed to conform to the natural shape of your foo,t giving you a great amount of support through the centering of your heels with each step you take. Other footbeds that work in a fashion similar to Sanita clogs are EVA footbeds found mostly in athletic footwear. EVA footbeds are also anatomically shaped, specifically in the arch part of the foot providing excellent support and preventing pain, especially for people suffering from flat feet related pain. You may also appreciate the fact that Sanita footwear carries the seal of approval of the American Podiatric Medical Association, which means that their benefits are proven to give users some much-needed relief.


Comfort
With feet that get achy or sore throughout a long day, it makes a difference that comfort is a part of any Sanita clog that you consider purchasing. One way you can find that comfort in these shoes is looking out for the PU flexible outsole feature. The PU flexible outsole, where PU stands for polyurethane, provide your feet with excellent shock absorption making the steps you take more comfortable. The lessening of the shock to your feet will help to alleviate aches and soreness that come with walking around or standing for extensive periods of time.
The padded instep feature in some Sanita clogs can also be a great source of comfort on your feet. The instep feature is also approved by podiatrists seeing that it can prevent unnecessary pressure that you might find you feel on your feet with other footwear. You might see this feature also referred to as padded insoles or as a padded instep strap. Whichever variation of the name you see, it means you'll be getting a nice massaging effect on your feet when you wear those shoes.
Another aspect of getting that comfort on your feet is making sure your toes are comfortable. It can be very uncomfortable to deal with tightness in your toes. Finding the roomy toe box feature in a Sanita shoe can assist with that. The roomy toe box gives your toes all the room they need to stretch out fully inside of a shoe and feel good. Finally, something else you might consider searching for in your Sanita choice is a shoe with a leather sock feature, which provides better breathability and padding than other materials.


Traction
A great Sanita clog isn't truly great without having some amazing outsoles that give you excellent traction and grip even on the most difficult of surfaces. Particularly, if your work environment requires you to walk on surfaces that may get wet or oily, the outsoles on your shoes can be a lifesaver. Before making your purchase, you should check whether the pair of Sanita footwear that you're considering features a polyurethane outsole. This type of outsole is designed to resist the slipperiest of surfaces helping to keep you standing upright, walking, and most importantly not falling to the ground. The polyurethane material also offers skid resistance that will come in great for any quick changes of direction you have to make in your steps when you're on the move.
Another type of outsole you should be mindful of seeking out in your Sanita shoe is a smart step outsole. It has been SATRA and APMA approved to meet the best standards in slip resistance. SATRA is a company that's spent over 40 years researching and testing the effectiveness of materials used on products, such as if it provides slip resistance well. APMA is the American Podiatric Medical Association – basically a group of foot doctors who test products to determine whether they meed the highest standards in providing comfort and support. So the combination of approval from one group that knows about effective materials and one group that knows about foot health putting a stamp of approval on the smart step feature means you can be assured that you'll be getting the best traction walking around in your shoes.
One other organizational standard you should pay attention if highlighted is if a shoe meets ASTM standards. ASTM is an organization that has been testing materials for efficiency in things such as traction for many years too. A mark of approval from them on a Sanita footwear you're looking at is definitely a solid endorsement. Lastly, on materials, a material you might see that some Sanita Clogs feature is a rubber outsole, which will give you great resistance in your shoe as well.


Midsole
The midsole is designed to provide cushioning and shock absorption to the shoe, nestling the foot in comfort. Whereas running shoes tend to have thick midsoles, flats and thinner shoes not designed for high-impact activities often have thinner midsoles.
The reason for this is simple: you need more shock absorption and vibration dampening during high-intensity movements or activities to maintain comfort and prevent foot injury than you otherwise would with a regular shoe, flat or sandal. Midsoles are often made from EVA (ethyl vinyl acetate), a synthetic plastic also used to make insertable orthotics. A firmer type of EVA for the midsole will make the shoe heavier, but more durable; whereas a softer type of EVA, like those found in running shoes, improve shock absorption, but wear much quickly.
Podiatrists tend to prefer firmer midsoles for those suffering with orthopedic conditions, such as plantar fasciitis. A higher score on the "midsole" criteria means that the midsole is of a firmer nature. Whether or not this is beneficial for you depends on your foot type and orthopedic issues!
Expert Interviews & Opinions
Most Important Criteria
(According to our experts opinion)
Experts Opinion
Editors Opinion
Users Opinion
By Default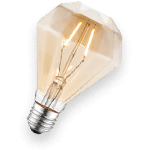 Caring For Sanita Footwear
Many of Sanita's footwear are easy to care for and clean. Using a damp cloth with a little soap, you can wipe away dirt and debris from synthetic uppers. Oiled leather can be wiped down as well, but should also be conditioned with leather conditioner every 3-6 months.
Standing Support For All Day Wear
If you find yourself in a role where standing or walking all day is just part of the job, Sanita footwear has optimal support to help you keep going!
When looking for footwear to help support you for standing or walking on the job, make sure to select footwear with supportive arch features, and ample cushioning in the sole and midsole.
Other Factors to Consider


Bottom Line
Sanita clogs are especially loved by nurses, cooks, waiters and other manual laborers who are constantly on their feet taking care of the regular tasks that need to get done during a typical workday. If you're looking for footwear that will take good care of your feet, allowing you to do the best job possible, Sanita will provide you with the options and features you need. From shoes that have anatomically shaped footbeds, shoes that are cushioned, and shoes that have roomy toe boxes, are sure to find the comfort level you need at prices that are great considering the fact that these shoes will stay like new even after years of heavy use.
No matter whether you prefer a fun, colorful design or are looking for a more professional look, you can rest assured that Sanita clogs will give you the best comfort features you could wish for. All of their footwear takes into consideration the fact that you might be spending prolonged hours standing or walking, and the anatomical footbed will give you the arch support that will prevent any foot pain that you might be experiencing while wearing other shoes on a daily basis. In addition, the rocker outsole will make it easier to walk, even for prolonged periods of time, while the high-quality uppers, usually made out of leather, are a great choice if you need something that is durable and easy to clean.
If you wish to learn more about what makes Sanita shoes great, make sure to read the Criteria for Evaluation section, as well as the Frequently Asked Questions sections where our experts took the time to give answers about the things most users want to know about the Sanita brand.
Frequently Asked Questions
q:

How do I find the right size and fit for my Sanita clogs?

a:

There are a lot of great tips to find the right size Sanita clog for your feet offered by the Sanita shoe company themselves. One of the first suggestions they give is to make sure that you have a pinky-sized gap between your heel and the back of the shoe when you have them on. Sanita also states that you should feel room in your toes since the shoe is designed to be spacious in the toe area. If the shoes come to you a little bit tight there's a couple of different solutions to assist you with that. You can first stretch the shoes to help customize it more to the size of your feet. Sanita states that your heel should generally be coming up out of the shoe when you walk if the fit is right. If the footwear feels too wide on your feet, it's suggested you can pinch the heel portion to make it a little more narrow. If the footwear feels too narrow on you, you can press the heel portion to make it a little wider.
q:

How do I clean my Sanita Clogs?

a:

It depends on what kind of material the Sanita clog is made with, so your first task is to determine that. Generally, most of their shoes are made of leather. If the particular shoe that you've purchased is made of leather, you should use a leather conditioner and soft cloth in order to clean it. Once you've finished cleaning the shoe with leather conditioner, it's suggested you should remove it with a dry cloth. Then after removing it, you should buff it with a clean cloth. If you don't have a leather conditioner nearby you can use water, but be careful not to use too much water as it can stain the leather. Some Sanita footwear is made with polyurethane coating. For that kind of shoe, you can use a wet cloth to wash it, then use another cloth to dry it, and lastly, you should buff it with a soft cloth.
q:

Can Sanita clogs be resoled?

a:

The Sanita company suggests that it's better not to try to resole your shoes and instead recommends that you purchase a new similar pair of the clogs that you bought.
q:

Can you remove the insoles of Sanita clogs?

a:

Sanita recently created a new collection of shoes called the Aero and the O2 that can have their insoles removed. Then after you remove them you can put in your own insole. Other than this collection of shoes, all the other Sanita collections have insoles that are firmly sealed into the shoe. If you have or choose to purchase one of the other collections, then you'll have to take it to a cobbler to remove the insoles, or you can try to insert the insole you have and see if the fit would still be okay for you.
q:

Is it common for one shoe to be bigger than the other?

a:

Sanita shoes are unique in that they're handmade shoes. With them being handmade, that means there's a higher likelihood you might encounter a slight size difference between the pair that you purchase. It's suggested you can fix the shoe that might be slightly bigger by putting in an insole to fill it in more.