Coachella Music Festival Outfits: Packing Guide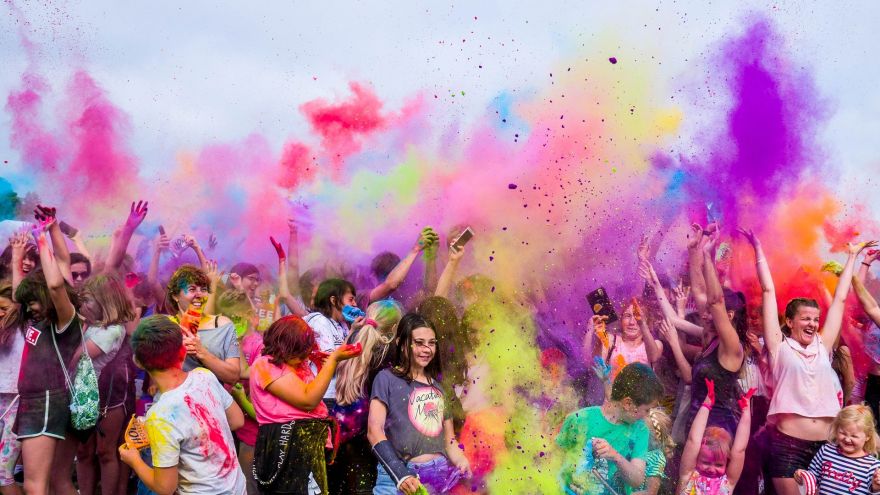 Coachella Music Festival Outfits: Packing Guide
www.walkjogrun.net
Coachella is right around the corner, and this year is going to be as epic as any other years, with headliners like Ariana Grande, and Childish Gambino preparing to take the stage. Although the festival is for music, it should maybe be called a fashion festival, because I think we can all admit that at the end of the day all most people really care about is what themselves and others are wearing.

If you have ever been to Coachella you should know it's one giant fashion show, packed with celebrities and influencers who go all out when it comes to outfits. The year I went, I spent way, way more than I would like to admit on clothes, accessories and shoes, all to be a sweaty mess by 2pm wishing I was in some shorts, a tee, and wearing the biggest possible hat to keep the desert sun off of me. And although I learned the hard way, I still wouldn't change a minute or dollar spent putting together fun, creative Coachella festival outfits. So what are the trends this year, and what should you pack to Coachella, this list will ensure you are set and ready to have one of the most unforgettable weekends of your life.
Coachella is an all day, all weekend long party and while it is a blast, it can really take a toll on your body, so make sure that you stay hydrated, wear sunscreen and bring a hat. Dancing around to your favorites bands is fun, getting sunstroke is not, so although fun to dress wild, and creatively, dress smart as well. Remember this is the desert, so although it may be 100+ degrees during the day, it gets cold quickly once the sun goes down, so pack for that as well.
If you can, get a locker, it is by far the best decision I made when I went. You may not want to carry around that cardigan all day, but you will 100% want it by 8pm, so put that, along with anything else you want to switch out throughout the day in your locker, and plan times to go there. If you insist on wearing any form of heel there, either absolutely ensure you will be comfortable in them the entire time, or bring a pair of sneakers and put them in your locker to switch into later, because trust me, you will want to.
During the day it is all about looking cute, but by the time the sun goes down and the headliners start performing all you are going to really care about is being comfortable, and surrounded by your favorite people dancing the night away.
Boho Chic
The allover vibe of Coachella fashion is essentially boho chic, which luckily is very broad, and very easy to pull off. Think flowy, lace, crochet and prints, and google any image of Vanessa Hudgens for ideas if you get stuck. This style is also great for the desert because you can keep things very airy and breathable yet still bring along light layers for when it cools down.
Crochet
Not only is crochet a big trend this spring and summer, it is always a great go-to for Coachella and although you may not necessarily stand out, you will definitely fit in. The possibilities are endless with this trend depending on the look you are going for. Try crochet pants with neon bikini bottoms underneath for an edgier look, or a crochet halter top for a light, comfy vibe. If you are packing last minute, or don't want to spend too much time trying to match a bunch of pieces, go for a crochet dress, or two piece outfit. It's easy to slip on, there's no fuss, and it's so simple to dress up this look with tons of fun jewelry.
Lace
Lace is probably the first fabric that comes to your mind when you think Coachella, and it's a staple for a reason. Tell me what screams gypsy, desert vibes more than something flowy and lacy. One of the prettiest ways to incorporate lace into your outfit is with a long kimono, this will be great to covering you from the sun, and can take something simple like high waisted shorts and a bodysuit and fancy it up.
Print
Animal print is huge right now, and if you have been shying away from the trend because you aren't sure when you would actually wear it, Coachella is your place. From crop tops, to bodysuits to accessories and even shoes, print is so much easier to wear than you may think. When it comes to prints, although you can mix and match, I recommend having your key piece, such as leopard print flared cotton pants be the showstopper and keeping the rest of your outfit rather minimal. Snake print is another popular print right now, so maybe consider some printed booties with again, a simple outfit to make those pop.
Maxi
Maxi dresses, maxi skirts, everything comfortable and breathable is a big yes when at this very hot desert music festival, and like most boho chic styles, they are so easy to wear. Being able to throw on a flowy, printed maxi dress and not stressing about your outfit leaves you so much more time to focus on having a fun hairstyle or gorgeous make up.
Accessories
Sometimes an overlooked addition, never underestimate the power jewelry or any accessory can have on an outfit. If you have your hair back in a sleek, low bun, putting on some bold earrings can look so classy, and

totally change the way your outfit looks. Music festivals are the perfect time for you to get a little more experimentative with fun colors, prints, and accessories you wouldn't typically gravitate towards.
Stay Hands Free
The last thing you will want to do is worry about a purse the entire time you are there, so either wear a belt bag, or bring a small, comfortable backpack to keep your essentials in.
Jewelry
If you are stuck on outfits and don't think they look too exciting, jewelry is the easiest way to spice them up and help you take something simple to the next level. Have you ever felt blah, and then put on a pair of big hoop earrings and felt like a new woman? Because I have. Think big choker necklaces, fun earrings, bangles and whatever else you can match into your outfit. All it takes sometimes is a statement necklace to bring it all together, but remember make sure it fits well and is comfortable because you will be dancing, jumping and wearing it for 8+ hours.
Footwear
The right shoe can easily make or break an outfit, so do not just throw on some flip flops or random sneakers with your look. Yes, you will be on your feet for a very long period of time, so comfort should be very important, but there is no point spending time and money on a killer outfit just to ruin it with some old worn down vans.
If you are set on sneakers, some classic white converse or keds are easy to match with most outfits. If you are thinking about sandals, try supportive ones such as Tevas, or gladiators, which still are cute and stylish but feel good on your feet. When it comes to anything with a heel, be very cautious that you are 100% comfortable and will not be covered in blisters and unable to walk by the end of the night. Not only does Coachella consist of a lot of dancing, it also is massive, and a lot of walking is involved to get from stage to stage. You may love those brand new heeled booties, but trust me, you won't by the end of the night when you can barely walk back to the shuttle busses.
Most Read