Best Socks To Prevent Frostbite
last updated:
Apr 30, 2019
If you're not wearing enough on your feet during the winter, you'll get chilly toes - but more importantly, you put yourself at risk for frostbite. Frostbite is a type of injury caused by skin exposure to the cold, when the top layer of the skin and some tissues underneath freeze. Though most of the time you can recover from frostbite, in severe cases there could be long-term issues and even death. That aside, it also causes pain and inconvenience. Luckily, frostbite can be prevented with the right socks. By keeping you warm and protected, these top 10 socks to prevent frostbite will let you enjoy your hiking, skiing, and snowman-making, stress- and frostbite-free.
In a Hurry? The test winner after 6 hrs of research

DG Hill Thermal
Why is it better?
High-quality materials
Moisture-wicking
Packs of three
Inexpensive
Children's sizes available
In a
Hurry? Editors choice:

Test Winner: DG Hill Thermal

5
Researched Sources
9579
Reviews Considered
6
Hours Researching
10
Products Evaluated
Materials
Effectiveness
Ease of Use
Size
Value
By Default
Top 10 Picks



High-quality materials
Moisture-wicking
Packs of three
Inexpensive
Children's sizes available
Elastic not durable
Strong smell
Merino wool is excellent for winter. Not only does it provide heavy-duty warmth, but it also regulates temperature so that your feet don't overheat. These hiking socks by DG Hill, made with 80% Merino wool, show off all their practical features.
The large percentage of Merino wool keeps them softer and more comfortable than regular socks. The remaining 20% of materials consists of nylon, spandex, and elastic, which reduce bulk and weight while also ensuring elasticity. Besides that, they have a cushioned heel and built-in arch support for extra support. As for size, there are options for men, women, and even small children! Sold in packs of three, they are an excellent bargain. Just beware of their strong smell when first out of the package.



Breathable
Wool blend
Shock-absorbing
Color options
Affordable
Hiking is an excellent winter outdoor activity that gets you up and moving during the holiday seasons. However, it's crucial to protect the toes from frostbite while up in the frigid mountains. These Merino wool hiking socks by Danish Endurance are designed to help you do just that.
The materials in these socks are one-third Merino wool, one-third Acrylic, and one-third Polyamide, as well as a smidge of Elastane. This blend ensures thermal insulation to keep you warm, while a unique temperature-control technology is used to prevent the accumulation of sweat and odor. Target ventilation zones also help with temperature control, while a heel-to-toe padding cushions your steps, preventing chafing and blisters. On top of that, all materials are OEKO-TEK certified and have no harmful substances. These socks can be bought single as well as in packs of three in different colors. They are of an affordable price.



Color options
Affordable
Moisture-wicking
Fully cushioned
Stretches after washing
Not too effective
Ever since 1889, Carhartt has been hard at work developing products to better the lives of their customers. With up-to-date technologies used in the construction of their socks, they are guaranteed to offer warmth to the wearer.
The blend of wool and the FastDry technology used in this particular pair is meant to keep the foot warm and dry at the same time. The materials include acrylic, wool, nylon, and spandex. It's just enough wool to help wick moisture from the skin, preventing the accumulation of perspiration, but not enough to cause itching. What's more, a lighter knit structure is used at the ankle to reduce bulk. Unfortunately, some customers claim they aren't suitable for extreme cold and that, once washed, they will stretch and become too large. But hey, they're also not too expensive, so it all balances out.



Cushioning
Anti-odor technology
Mainly polyester
Moisture-wicking
Affordable
Under Armour is an amazing brand that manufactures athletic clothing and footwear. When it comes to winter gear, you can be sure they'll keep you nice and protected from the frigid weather.
This pair features an embedded arch support that reduces the risk of foot fatigue. There is also strategic ventilation to keep the feet fresh, and strategic cushioning for protection against the shock impact of every stride. Meanwhile, the ArmourBlock antimicrobial technology is used to prevent foot odour while ArmourDry wicks away sweat and moisture. In terms of value, they are also one of our cheapest products. Just keep in mind that they don't come up very high, so the ankles and calves are not very protected.



Synthetics
Thermal yarn
Stretchy spandex
Packs of two
Polar Extreme - just from the brand's name, you can tell that their products are prepared for the cold. These men's thermal socks are a rare pair made mainly from synthetics, meaning they are mostly vegan-friendly.
The materials used in their construction includes 95% acrylic, 1% spandex, and 4% other materials. This keeps them nice and lightweight while also reducing their bulk. Thermal yarn is used for additional reinforcement and warmth, and the brushed lining provides comfort. The spandex renders them stretchy, so although the size options are very limited, they should be able to accommodate to most. As well, moisture-management is used to keep the feet feeling fresh.
6

. Carhartt Arctic Wool Heavyweight



Wool and synthetics
Moisture-wicking
Compression arch
Odor control
While the previously mentioned pair by Carhartt was great for the cold, this pair is even more heavy-duty. For people heading up into the mountains or deep into the woods, these are the socks you need for protection and comfort.
68% of the materials used is wool. This wicks away sweat, keeping the feet fresh and cozy at the same time. 24% is nylon, 1% is spandex, and other fibres take up 7%. An abrasion-resistant reinforcement is used throughout the entire sock for durability so that you can make the most out of your pair. However, some customers have unfortunately claimed that they are not durable after all and that holes have worn through them in a short period of time.



100% vegan
Moisture-wicking
Cushioning
Long-term effect
Diabetic friendly
Heat Holders' slogan is "The Warmest Thermal Socks," and you can see for yourself if they're telling the truth by testing out their original men's socks. Hefty, practical, and warm, they're sure to keep frostbite at bay this winter.
The main material is acrylic, but nylon, polyester, and elastane are also used. Specially developed heavy bulk yarn is used in their construction to reinforce thermal qualities. Underfoot is a heavy cushioning that cradles the foot and makes you feel like you're walking on clouds. In the inside, the socks have been intensively brushed for a soft feel, as well as to trap in more warm and offer long-lasting effect. Since they are non-binding, they are perfectly safe for those with diabetes and provide relief for those with circulation problems. The only downside is their bulk and weight, which makes it a bit hard to stuff your feet into your boots, but if you've got that extra toe room, we highly recommend this pair.



Mostly wool
Breathable
Odor control
Color options
If you have faith in wool, this pair's the best option for you. 85% of it is made from PreShrunk wool, a high-quality material for temperature regulation. They ensure you stay warm, but also don't overheat.
By keeping the feet warm and dry at the same time, these socks prevent not only frostbite, but also blisters and unpleasant odor. As well, there is a full terry cushion used in these socks for extra protection and coziness. They are very thick, so make sure you've got room in your boots before purchasing these, but their bulk lets them do their job. However, just keep in mind that their size runs small. They may feel itchy and tight at the ankle if you just order according to your usual shoe/sock size.
9

. Debra Weitzner Below Zero



Packs of six
Arch support
Wool and cotton
Full cushioning
Few size options
Don't stay up
Need constant protection against the cold? One order of Debra Weitzner's socks come with six pairs so that you can get warm and stay warm. Though they aren't of topmost quality, they are a budget-friendly choice for the number of pairs you get for your pennies paid.
A wool and cotton blend is used in these socks for maximum comfort. At the same time, arch support is provided for extra walking comfort. They also help to keep you stable on your feet when trekking long distances. Full cushioning is provided for shock absorption, while double-layer insulation ensures warmth. Though the manufacturer claims there is a non-ravel top to keep them up, many customers complain that they don't, in fact, stay up. They may bunch at the ankles, which can be annoying, but apart from that they're a great affordable pick.
10

. Arctic Extreme Thermal



Synthetic
Ribbed stay-up tops
Color options
Non-itchy
A glance at this brand name tells you their products will prepare you for the coming winter. Made to offer extra warmth for skiing and hiking, these socks are sure to keep frostbite away.
Made with 93% acrylic, 6% polyester, and 1% spandex, these men's thermal socks are seven times warmer than your usual cotton socks! What's more, they are softer than wool and will not cause itching. Their heavily brushed fussy lining keeps the feet comfortable and cozy, while the ribbed stay-up tops prevent them from sliding down to bundle up at the ankles. On top of that. they are offered in different colors. The downside is that they are quite thick and slightly bulky, and may take up more room in your boots than is available. They are also pricey.
Criteria Used for Evaluation


Materials
Unlike shoes, socks are right up against your skin. Minor discomforts are easily noticed, and uncomfortable friction is more likely to occur. Sock material determines comfort, warmth, and also durability, so make sure to pick out the right blend of materials.
Wool is frequently seen in winter socks, and for a reason. They are excellent at trapping warmth while also regulating body temperature to prevent overheating. It is a good insulator, and at the same time, it can absorb lots of moisture and prevent sweaty feet from feeling damp and gross. Not only that, it also dries quickly and is 100% natural. The downside is that it can feel itchy to those who aren't used to its texture.
Acrylic is also used in socks. Acrylic fibres are synthetics made from polymer. It is excellent at moisture-wicking and keeps the feet nice and dry. It isn't as stretchy as cotton, which can be both a pro and a con - on one hand, it ensures a snug fit; on the other hand, it's not as flexible and could end up being too small. Acrylic is lightweight, but in general it's not very warm, which is why high percentages are usually only used in activewear. However, if made well they can also provide warmth.
Cotton is used in small percentages in heavy-duty winter socks. Cotton is a natural fiber often used in everyday socks. Though it is warm and comfortable, it absorbs moisture rather than wicks it away. This is a nightmare for sweaty feet - not only is it uncomfortable, it could lead to blisters and odor. However, it does offer some breathability. Cotton is best for sedate occasions, and in small percentages, it adds more comfort to winter socks.


Effectiveness
We did our best to pick the winter socks that are most effective at preventing frostbite. However, effectiveness still varies with the degree of warmth provided by each sock. Some may be effective only for weather between 0 and -20 degrees Celcius, while others can extend to -40 or even -50 degrees Celcius.
Warmth depends heavily on the material used. As we mentioned in detail above, wool is the warmest material out there. Cotton is also warm, while acrylic is mainly virtuous in its breathability. Effective socks tend to be made with a high percentage of wool combined with a blend of other fibres to balance out the features.
But with that said, it's also important not to get so toasty that you overheat. No one likes frostbitten toes, but having your feet drenched in sweat isn't comfortable, either. This is especially true if you won't be up in the mountains or in extreme cold - overestimating the warmth you need could result in discomfort. We recommend you thoroughly consider what kind of weather you'll be wearing the socks in, and choosing a pair that's effective to the degree (no pun intended) that you need it to be. Make sure to balance insulation with breathability for ultimate comfort.


Ease of Use
Socks to prevent frostbite should not only be warm and comfortable but also convenient. Here, of course, the word convenient is different than with regular socks. Because thermal and wool socks are made for heavy-duty protection, they are naturally thicker, heavier, and bulkier than regular ones. However, you have to make sure that doesn't get in the way of actually wearing them.
Socks that are too thick are inconvenient because it's much harder to wear them inside shoes and boots. If your footwear was a tad roomy to begin with, it might be the perfect way to achieve a snug fit. On the other hand, if they are of perfect size, wearing too-thick socks could make them feel too small and even cut off the circulation to your feet. To avoid this, pick a pair that's relatively thin, or make sure to have a pair of roomy boots to go with them.
Another aspect of convenience is whether they stay up. Socks with a high shaft will not only protect the feet, but also the ankles and even the calf. But the elastic opening needs to be snug enough to keep them up there, or else they'll bunch up at the ankles after a few minutes. A high percentage of spandex will ensure better elasticity, and combined with a snug fit, it's the best way to ensure the opening stays where it should.


Size
Sock size matters because it determines tightness, toe and heel comfort, and also the proper placement of the arch support if it is provided. Sock sizes come in groups of shoe sizes. For example, a pair might be labeled as "women's U.S. 5-10," meaning it fits best for those who wear those shoe sizes.
The obvious flaw is the precision in sizes. U.S. size 5 shoes are much smaller than U.S. size 10 ones, yet they both are expected to fit in the same pair of socks. Though socks are elastic and can be stretched to accommodate larger feet, the fit will be different. The ankle may end up too tight, or the arch support too far into the ball of the foot.
Some products have more specific sizes. For instance, rather than 5-10, they may have 5-7, which ensures better accuracy. On the other hand, some are much vaguer - they may only have "small," "medium," and "large," or they may be one size fits all. Because nothing can be perfect for everyone, these make sizing more like a guessing game. You don't know if the pair will fit you well or not. Because of this, we recommend you reach for the socks with more specific sizes as opposed to those that are more ambiguous.


Value
As much as it's important to stay warm this winter, you also don't want to break the bank. Winter coats, ski jackets, and high-quality boots cost enough money, and when it comes to socks, nobody wants to spend a fortune. However, more often than not, price correlates with quality, meaning if you want high quality, you've got to pay a high cost.
As we mentioned, wool is the warmest and most effective material. It's natural, moisture-wicking, and has a bunch of other great features. However, wool is also an expensive material, and socks made with a high percentage of it will naturally also have a higher price. On the other side of the spectrum, acrylic is less expensive, but also tends to be less effective. Therefore, if you know you need heavy-duty protection, the expensive pair is probably worth it. If not, making do with a lower-efficiency but a cheaper pair is probably the best deal.
Durability also comes into the picture. Thermal yarn is frequently used in high-quality insulating socks. This keeps it together, prevents unravelling, and, in turn, makes them more long-lasting. Pricier pairs might be made with thermal yarn, meaning they are sturdy. Though you pay a lot for them now, they may serve you well for a long time to come so you get the full benefit of your purchase.
Expert Interviews & Opinions
Most Important Criteria
(According to our experts opinion)
Experts Opinion
Editors Opinion
Users Opinion
By Default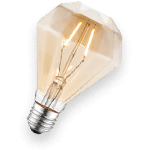 Be Alert
The best way to prevent frostbite, besides wearing protective gear, is to watch for the signs. If your skin starts turning red and feels like it's burning, it's time to head for shelter. Numbness is the next "bad" sign after this.
Get Professional Help
If you think you have frostbite, you must see professional help immediately. Putting it off can result in losing the affected area, such as your fingers or toes.
Other Factors to Consider


Support
Though arch support is prioritized with footwear, it is often overlooked when it comes to socks. This may be because it is not provided with the typical, everyday cotton sock. However, if you're going to be doing winter sports and physical activity, arch support on top of what your boots provide will keep you extra comfortable and cushioned. It will also reduce fatigue and keep you feeling extra energized.
Some socks will boast their arch support, and state it clearly in their product descriptions. If that's the case, chances are the arch support is one of their main focus points and is reliable for the wearer. However, others are more subtle. Scrolling through customer reviews might give you an idea of whether arch support is provided with the pair you're eyeing.


Flexibility
Keeping your feet flexible allows them to engage in their natural movements when walking. It prevents foot strain and fatigue and promotes the health of the foot muscles and tendons. Not only that, it makes it easier to forget you're wearing anything on your feet at all.
Winter socks aren't the best when it comes to flexibility. The thickness of the material can make them stiff and restricting to the feet. However, if the materials are still supple like as cotton and acrylic, they can provide some flexibility despite their thickness. Elasticity is also important - the most stretchy they are, the more flexible they feel. Synthetics like spandex and elastane are virtuous in this aspect, so consider the pairs that have a small percentage of these materials combined with their wool and acrylic.


Bottom Line
Frostbite is a cold injury that nobody deserves. It's painful, inconvenient, and it keeps you indoors when you could be enjoying the snow outside. This winter, pick out a new pair of socks to help prevent getting frostbite. The products listed are guaranteed to keep your feet nice and toasty. At the same time, they offer other useful features like breathability, arch support, and cushioning. These blends of features are designed to provide maximum comfort and protection against frigid weather, and keep you feeling and performing your best when out in the cold. With options for men, women, and even children, we hope this list can be served as guidance towards staying warm this winter.
Frequently Asked Questions
q:

What is Merino wool?

a:

Merino is a type of sheep in the Southern Alps range in New Zealand, where it's 30 degrees Celcius in the summer and -10 degrees Celcius in the winter. The wool of these sheep is made to regulate body temperature in these extremes. When used in footwear and clothing for humans, they provide high-quality insulation and also have moisture-wicking properties.
q:

Is it easy to get frostbite?

a:

The feet are vulnerable to frostbite because they are away from the body's core, and are less warm, to begin with. Even mild exposure to cold could cause frostbite. Some other vulnerable areas are the hands, the ears, and the nose.
q:

Can these socks be worn for hiking or skiing?

a:

Of course. When doing winter outdoor activities like hiking and skiing, the feet are most vulnerable to frostbite due to long-term exposure to potentially frigid weather.
q:

Will my feet get too hot in these socks?

a:

To prevent overheating, good thermal socks will provide ventilation. They may have special technologies used in their construction or be made with moisture-wicking and breathable materials like wool. In general, your feet won't be overheated if you pick a well-designed pair.
q:

Are these socks diabetic-friendly?

a:

Specifically-made diabetic socks often do not have seams and are non-binding in order to reduce blistering. Other features include non-elasticated cuffs and good ventilation. Some thermal socks might have these characteristics even though they are not designed for diabetics, and can be suitable and safe to wear. However, we if you want to be completely safe, opt for those that are labelled as diabetic-friendly. In general, warm socks are excellent for diabetics because they improve circulation and improve nerve and skin health in the feet.