Best Breathable Shoes Reviewed & Rated
last updated
Mar 01, 2019
No one likes to feel as if they've just walked miles through the ocean. No one likes to take their footwear off and instantly smell the pungent odor that is generally associated with overworked socks. With that being said, to have footwear that provides adequate airflow to your toes is a must; this is not something that one you simply say that they'd be able to live without. Saying that you'd like footwear with adequate airflow and finding said pair are two different things. This is why this list has been created! It's meant to rid you of the hassle that is finding high-quality footwear with plenty of room for your feet to breath.
In a Hurry? The test winner after 12 hrs of research

APL Techloom Phantom
Why is it better?
Stylish Design
Versatile Wear
Knit Upper
Flexible
Foam Midsole
In a
Hurry? Editors choice:

Test Winner: APL Techloom Phantom

16
Researched Sources
1247
Reviews Considered
12
Hours Researching
25
Products Evaluated
Durability
Breathability
Comfort
Style
Value
By Default
In Depth Review Top 10
APL Techloom Phantom
Nike Flyknit Racer
Adidas Terrex Parley
Converse Chuck Taylor
Vans Skate
Asics Dynaflyte 2
Cole Haan Zerogrand Stitchlite
Adidas Tubular Shadow
Adidas Deerupt
Nike Roshe 2
Table of contents
Criteria Used for Evaluation
Other Factors to Consider
Frequently Asked Questions
Sources
Top 10 Best Breathable Shoes



Stylish Design
Versatile Wear
Knit Upper
Flexible
Foam Midsole
If you've ever worn Flyknit models are some other knit material then you will probably feel as if you understand what it's like to wear a pair of APL Techloom Phantom; the only thing is that you won't. These are created with the user's feet in mind; the material's inherent breathable as well as its flexibility ensures that one receives a user experience that goes beyond what they've experienced in the past by other models. The reason why these have been chosen for this list is that they combine an incredibly durable and stylish overall design with a knit upper that provides the utmost level of comfort to one's feet.
Read more
Aside from the obvious comforting qualities that this model holds, it also provides one with what they'd need in terms of durability. The outsole of this model exposes the foam in the midsole but, also makes use of blown rubber materials which reduces the chance that the material in the model's design potentially wears down unevenly. On that same token, the entire design is color-coded and if purchased in a neutral color, can easily blend in with one's wardrobe.
The upper of the APL Techloom is elegant. The fact that the model has an upper which incorporates knit materials allows it to appear both stylish and chic when being worn. Another great thing about the model being woven is that it allows it to provide one with ample airflow when in use. One of the great qualities of woven materials is that the actual knitting introduces perforations to the material and allows for adequate airflow to be provided.



Zoom Cushioning
Perforated Knit Upper
Flexible Fit
Durable Material
Quality Construction
Last but not least, we have the Nike Flyknit Racer. Have you ever worn anything that features a full flyknit upper? No? Then you're in for a surprise. Flyknit is Nike's answer to those individuals who sought ample airflow but didn't want to sacrifice durability. The upper on the Racer is designed to provide wearers with the airflow that they'd need to fully enjoy their experience. It has perforations that run along its the entire length. In addition to the perforations featured in the design of this model, it also features Nike's signature Zoom cushioning.
Read more
The upper of the Flyknit Racer is designed from Flyknit material(duh right?). The thing about Flyknit that requires it to have an introduction is that it's a highly perforated material that provides individuals with ample air circulation when in use. Aside from the airflow that is inherent in this model's design, the Flyknit material incorporated also means that the Flyknit will provide wearers with what they need in terms of flexibility. The perforations allow this style to easily move to the will of the wearers' foot when in use.
Zoom cushioning being incorporated into a model's design allows wearers to have what they need in terms of comfort without having to sacrifice stability. The cushioning incorporated into the Flyknit Racer's design provides support and also ensures that wearers have a bit of shock-absorption while they are pounding away at the surface of their choice. Believe me, if you have ever worn a sneaker without a shock-absorbing midsole and run for any length of time, then you understand what it means to feel uncomfortable.



Recycled Material Upper
Drainage System
Flexible Design
Knit Upper
The Adidas Terrex was a great product when it was initially released; now that it's designed using recycled (almost knit) materials, it's gotten even better. First off, the sneaker was redesigned using Parley and not provides wearers with more airflow and the ability to save the planet. The design features an upper that has a sock-like opening; this means that both putting on and taking the sneaker off is a breeze. The design also features one of the coolest outsoles that you will probably ever see.
Read more
The outsole of the Terrex x Parley is perforated; have you ever seen something like that before? Because of the fact that this guide is meant to be a list of the most breathable models on the market, having a perforated outsole means that it must be on here. The perforation on the outsole of this product allows for relatively easy drainage of liquids and ensures that one receives ample airflow while the sneaker is in use.
Have you been wanting to reduce your footprint on the earth, but haven't had an idea how you would do so? Now that sneakers are being designed with recycled materials you can do. The design of the Terrex features recycled materials sewed throughout which allow the design to provide one with what they need in terms of both comfort and durability. The durability associated with the material stems from the fact that the recycled design is a bit tougher than traditional knit material; the comfort stems from the airflow and inherent flexibility of sewn materials.



Comfortable
Classic Style
Versatile
Inexpensive
Comfortable Footbed
There is no way that you can go wrong with a pair of Chuck Taylors. This brand has been in style for decades. It's no wonder why! Their styles provide a host of elements to make matching them with outfits a breeze. Converse also ensures that wearers can receive all that they need in terms of comfort. The comfort of this particular model stems from the upper and the materials that are found in the design as well.
Read more
The upper of this low top Chuck Taylor features various perforations that make providing airflow a breeze! In this design, Chuck Taylor made sure to provide wearers with airflow by creating an upper with various holes in place throughout the make. Said perforations run the length of this style and can be found throughout the model.
A style designed from canvas will typically provide ample airflow. Canvas is a thin material and breathes relatively easily in a variety of environments. The Chuck Taylor's use of this material complements the perforations ensures that discomfort is a thing of the past that typically stems from excessive sweat that accumulates in the shoe's design.



Inexpensive
Built With Quality Materials
Durable Design
Sock-Like Fit
Good Grip
Vulcanized Rubber Outsole
To purchase a pair of Vans is to purchase a design that can be worn for various occasions. These have a design that makes them incredibly stylish and ensures that wearers receive what they'd need in terms of comfort. The great thing about this particular pair is that they have a sleek cut and a sole unit that provide ample grip both on and off of the board.
Read more
The outsole of Vans need to be incredibly durable; they're typically used for skateboarding. With that being said, the outsole is designed of Vulcanized rubber and will be able to handle a great variety of exposure. The sheer durability of the outsole on a pair of Vans is what ensures that one will receive what they'd need in terms of value and won't have to worry about continually having to replace them.
Another one of the great things about owning a pair of Vans is that they have a sleek design. Like many other skateboarding shoes on the market, Vans has a low cut and can be worn with various outfits types because of this. With this being said, the design of these allows for a great deal of versatility and makes for a very cost-effective purchasing option for that price-conscious consumer.



Minimal Style
Comfortable Fit
Cost-Effective
Stlish
Flexible Material
In case you didn't know, Asics does a great job of designing products that are both incredibly comfortable and functional. It's true that not every model that they design will provide wearers with what they need in terms of comfort. The same is true with aeration. However, a great many of them will. With that being said, the Dynaflite 2 is one of those models. The Dynaflyte 2 features an upper made from Asics' signature Adapt Mesh material as well as ample cushioning throughout the entire design.
Read more
The reason why these are featured on a list of most breezy models is that they incorporate Asics' Adapt Mesh material. This material is meant to provide wearers with what they need in terms of airflow. It does so because of the thin nature of their make. Adapt mesh is meant to conform to the curves of the foot and be as flexible as possible. For a material to have this quality, it must be relatively thin; Adapt mesh is definitely on the thinner side of the spectrum.
The whole of the design is meant to provide wearers with as much cushioning as possible. All parts of it, from the sole to the upper are cushioned and meant to make one's experience as enjoyable as possible. With that being said, it's rather important to mention that a majority of the cushioning in this design can be found in the midsole. Due to this being a running sneaker, that isn't very surprising.
7

. Cole Haan Zerogrand Stitchlite



Durable Mesh Material
Nylon & Ripstop Upper
Cushioned Midsole
Versatile Wear
The Zerogrand is a design that can be considered a little out there. This is a shoe that features an upper designed from a blend of both Nylon and Ripstop materials. The use of both of these materials ensures that one has all that they'd need in terms of both comfort and airflow. Surprisingly enough, these materials are what qualified it for this list as well. In addition to the unique upper, this model has an overall design that will provide one with what they need in terms of style in whatever way that's it's utilized.
Read more
To have a style that incorporates Ripstop materials throughout is to have footwear that will consistently provide one with durability. To have a shoe that has a blend of both ripstop and a relatively breathable material ensures the best of both airflow and longevity. The upper of the Zerogrand by Stitchlite is designed to ensure that wearers receive adequate levels of value.
This design is one that incorporates a modern look that carries over into various environments. It can be worn in various atmospheres with great ease. The look of this sneaker slim and it comes in colors that can several outfits. This versatile design means that one doesn't have to worry about purchasing various models to match with various outfits.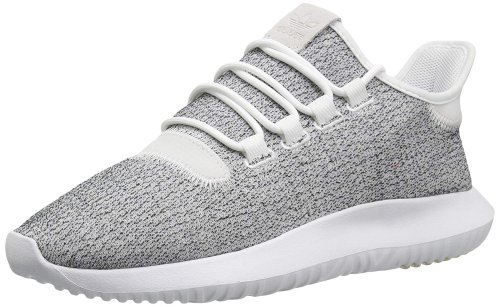 Thin Mesh Upper
Cushioned Midsole
Inexpensive
Stylish Design
This isn't the first Adidas sneaker to be featured on this list. The Adidas Tubular Shadow is a design that has both a stylish look and various comforting features incorporated into its design. With that in mind, this particular model is on this list for a reason (hint: not only because it's pretty). This sneaker has an upper designed from a thin mesh membrane that allows wearers to feel that air that surrounds their feet; this model is designed to prevent the accumulation of sweat in its design. On that same token, this sneaker is stylish; it's the best of both worlds.
Read more
Much like other models on this list, the design of the Tubular Shadow is one that is meant to provide wearers with adequate style when in use; this is one of the quirks of this brand in general. It's also rather sleek and can double as both an athletic and casual piece of footwear; for a design to be able to do this is incredibly rare.
This sneaker is not on this list because it's stylish, it's on this list because of the thin cut of mesh that's incorporated into its design. It features an abnormally thin cut of mesh on it's upper which allows it to provide wearers with what they need in terms of airflow and also makes it reasonably comfortable. On that same token, the fact that the upper on this pair is relatively thin means that it doesn't have too hard of a time bending to the will of one's foot when in use.



Unique Design
Full-Length Cushioned Midsole
Ortholite Sockliner
Mesh Upper
Webbed Overlay
Any style with a design even similar to the Adidas Deerupt will provide unnecessarily high levels of airflow to the wearer. The design of this model is one that will provide one with what they need in terms of circulation while also throwing in a bit of a unique variety of style to boot. This sneaker has a mesh upper but, and here's the kicker, it has an almost webbed overlay that runs the model's entire length. To boost the comfort that it provides, this notorious brand also gave it a full-length EVA midsole.
Read more
The midsole of a sneaker can either make or break the entire design; this is why it's a good thing that the Deerupt feature an EVA midsole. EVA is a material that works to provide wearers with what they need in terms of both comfort and stability. It conforms to the curves of the wearers' foot and softens every blow to that one may experience while worn. The midsole on this model, in particular, provides wearers with added cushioning in the heel portion to increase the level of support that one experiences while worn.
Another great thing about the design of this model is that it features a sock-liner. Before we even go into the specific type of sock-liner, it's incredibly important that we understand what exactly a sock-liner is supposed to do. Sock-liners are meant to increase the level of comfort of the model and in some cases provide moisture wicking properties. In this specific sneaker, the sock-liner enhances the level of airflow while also working in tandem with the mesh in the design to provide one with the comfort that they would need while worn.



Inexpensive
Foam Sole Unit
Flexible Material
Mesh Upper
The Nike Roshe 2 is a new and improved version of the very popular Roshe Run. This is on this list for obvious reasons. Much like its predecessor, the Roshe 2 is designed to provide wearers with what they need in terms of airflow and comfort. It does this by using both the foam material in the sole unit and the thin mesh material in the upper. With a design that far surpasses the initial make, the Roshe 2 has what one will need to perform comfortably.
Read more
The upper, in short, is meant to ensure that wearers don't have to worry about the sweat that their feet are bound to collect. The very nature of mesh is that of a breathable sneaker and is meant to provide wearers with what they need to wear them comfortably. Aside from the lever of airflow that the material is meant to provide, these also provide wearers with what they need in terms of conformity. This is due to its inherent ability to move rather easily alongside the movements of the wearer's feet.
A great many styles on the market nowadays are designed to provide wearers with some variation of foam in their sole unit. The Roshe 2 has a design that makes use of a full-foam sole. The fact that the entire sole unit is designed from a foam material. This allows this model to provide one with what they need in terms of flexibility and compliments the mesh upper of the shoe quite easily.
Criteria Used for Evaluation


Features
One of the first things that came to mind when reviewing the models on the market was the actual design and layout of a specific style. Very specific things regarding the actual design of the model and the features that would actually work to provide the wearer with what they need in terms of airflow were considered. Below we will discuss a few of the things that went into consideration regarding an individual style's design characteristics.
Perforations: One of the more important things that a style must have to perform in this function is various perforations throughout its design. While there are various styles on the market that work to give wearers what they'd need in terms of circulation and airflow without having perforations throughout, having them only increases the pair's chances of providing a comfortable overall experience.
Upper density: As you read on, you may think that this specific point is being contradicted. I assure you that it isn't. The thickness of the upper is also a very important factor in its ability to provide one with adequate airflow. The introduction of various overlays and a multitude of layers may hinder a style's ability to provide airflow the wearer's feet. For this very reason, the thickness of the model itself plays a very important part in ensuring that wearers receive what they need in terms of airflow and breathability.
Material: Some materials are just not the best to buy if what you seek is a pair that will be able to breathe. These materials are typically the ones that have very few "natural" perforations. Of the list of materials that won't provide adequate airflow to one's feet, the most important to pay attention to (and avoid) would be leather, suede, and other thick materials.


Style
Again, style is one of those characteristics that are important regardless of the model's intended purpose. No one wants to have footwear that could be considered unattractive. For this very reason, the footwear on this list has been sorted for their ability to provide wearers what they need, their style, and well as a few other features.
Versatility: While there are various other things that go into a pair's ability to provide wearers with what they need in terms of style, the most important one to pay attention to is versatility. This is the model's ability to be worn in various environments without issue. For this, one would basically have to pay attention to a few different things.
Cut: By cut, I mean the actual design of the model. Pairs with slimmer designs are typically better at being versatile and worn with various different clothing types.
Material: This was mentioned in a previous section but, the material that a design is made from plays a large role in its ability to be versatile. A pair that is airy, yet also versatile would typically be designed with a Nylon or Canvas material; these materials can be worn in various places with ease.


Comfort
If you're seeking a pair that let their feet breathe, you're seeking a comfortable fit, correct? For this reason, when sifting through the individual models on this list, it was extremely important to make sure that every one of them adhered to a few things regarding their ability to provide adequate comfort to their wearers. Things such as the cushioning and flexibility were considered the most important.
Cushioning: Have you ever worn a design that doesn't have adequate cushioning? It's like walking barefoot on concrete; very uncomfortable. Since I know this, I thought that it was important to make sure that every single one of the pairs on this list had adequate cushioning for the wearer's underfoot. While all of the brands on this list have different ways of approaching the issue of cushioning, they all seek to provide the same thing.
Flexibility: A pair's ability to flex and move along with the movements of the wearers' foot is a necessity; no one likes to walk around in a design that they can hardly move in. A full range of motion allows the wearer to have is incredibly important if they are to have what they'd need in terms of comfort and security. On that note, the footwear on this list, in addition to providing adequate airflow, all provide wearers with what they'd need in terms of flexibility as well.


Breathability
Breathability is arguably one of the most important qualities in footwear and that's obviously why we have dedicated an entire list to breathable shoes. No one enjoys sweaty feet or bad odors. Not only is this uncomfortable and unhygienic, but also hot, damp environments with no proper air flow are a breeding ground for bacteria and fungi. They lead to foot infections, such as athlete's foot, which cause itchiness and other unpleasant symptoms.
This is why the brand we are focused on here makes sure that their products have superior breathability. They outfit their designs with special footbeds with built-in ventilation – perforations which allow the air to pass through – as well as mesh materials. These fabrics are porous, and they are both gentle on the skin and allow for cooling of the feet, keeping them dry and comfortable all throughout the wear.
Obviously, the most breathable options will be the ones which keep most of the foot exposed. These are great for high temperatures, when you want to avoid sweat and want to feel light and breezy on your feet.
When you're shopping for new footwear, definitely keep in mind the season you're shopping for. It would be best to avoid heavy, confining designs in the summer, and light, flimsy options in the winter. Always dress appropriately for the weather, as you don't want to risk either overheating or catching a cold.


Value
Another important criterion that we used when picking out products is the price tag. The truth is, we all know the price is important. When picking out footwear, we have a budget in mind and try to stay in-between a specific dollar amount. However, when it comes to this type of evaluation, we are looking at something a bit different. Here, we focused on a way to ensure that no matter what product you decide, you receive your money's worth for the purchase.
So, to start the buying guide, we first scanned the market and looked at what companies were charging. We paid very close attention to the highest priced items and the lowest price. In this, we were able to draw some conclusions as to what perhaps maybe an average price tag.
For us, we used this to our advantage when assessing each product. We carefully looked at each product and considered whether or not the price was fairly priced, in accordance with the average price tag. From there, we also were able to draw conclusions as to whether or not the value it offered was fairly priced.
Expert Interviews & Opinions
Most Important Criteria
(According to our experts opinion)
Experts Opinion
Editors Opinion
Users Opinion
By Default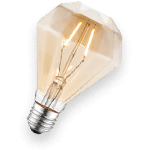 Breathable Shoes Help With Perspiration
Obviously if we have a pair of open shoes, ventilation won't be an issue when it's hot out and our feet sweat, but having a good pair of breathable closed footwear helps protect as well. Many athletic style shoes are now designed with this feature in mind, and showcase newer technologies for lightweight, breathable uppers. Look for materials such as mesh, canvas, or a combination of both.
Other Factors to Consider


Bottom Line
Regardless of the activity, to have a pair that doesn't cause your feet to sweat profusely is a must. For that very reason, this list was composed; to ensure that readers had access to a thoroughly researched list full of the best airy designs on the market right now. These models were researched and sorted by very specific guidelines as well, just because we care that much about our readers. In addition to the information that one will find at the heading of this post, one will also find that if they read a little further, there is a plethora of information regarding the specific guidelines for this buying guide as well as a few recurring questions that readers have been having.
Frequently Asked Questions
q:

What does breathability rating mean?

a:

The breathability rating is basically the level of airflow that one can expect to gain from a fabric without sacrificing the protection that comes in the form of waterproofing. This rating shows how water resistant and what level of submersion the model can handle without succumbing to saturation.
q:

What's the best fabric for breathability?

a:

The best fabric that I've noticed works to provide wearers with adequate breathability is probably tied between canvas and mesh. Both of these materials have "natural" perforations and don't have much trouble providing wearers with adequate airflow when in use.
q:

Can these styles be aerated and waterproofed?

a:

The first question on this list serves to answer this one. Yes, a pair can be both have adequate breathability and waterproof. If the pair doesn't come to you in this way, there are sprays and solutions that can be purchased for aftermarket waterproofing.
q:

What is breathability exactly?

a:

Breathability is a model's ability to provide wearers with what they need in terms of air circulation on its inside portion. It's the comfort that comes along with adequate airflow which helps stave off the build-up of sweat.
q:

What's the best brand to look at for airflow?

a:

To be completely honest, there are various brands on the market who have designs that provide amazing levels of airflow. So, to say name anyone brand specifically wouldn't do justice to any of the other top performers.